Auburn hair color is a great option for those who want to add some spice to their look. Auburn is a warm, earthy color that's best suited to people with fair skin tones, who can pull off the reds and browns of this color.
The look of auburn hair depends on how much red or brown there is in its hue—the more red or brown, the more intense the shade will be. There are many different shades of auburn hair color, ranging from light brown to dark red. The shade can be customized even further by adding highlights or lowlights to your hair.
In this article, we'll show you some great auburn hair color ideas that will help you decide what look works best for you:
1. Long Silky Smooth Auburn Hair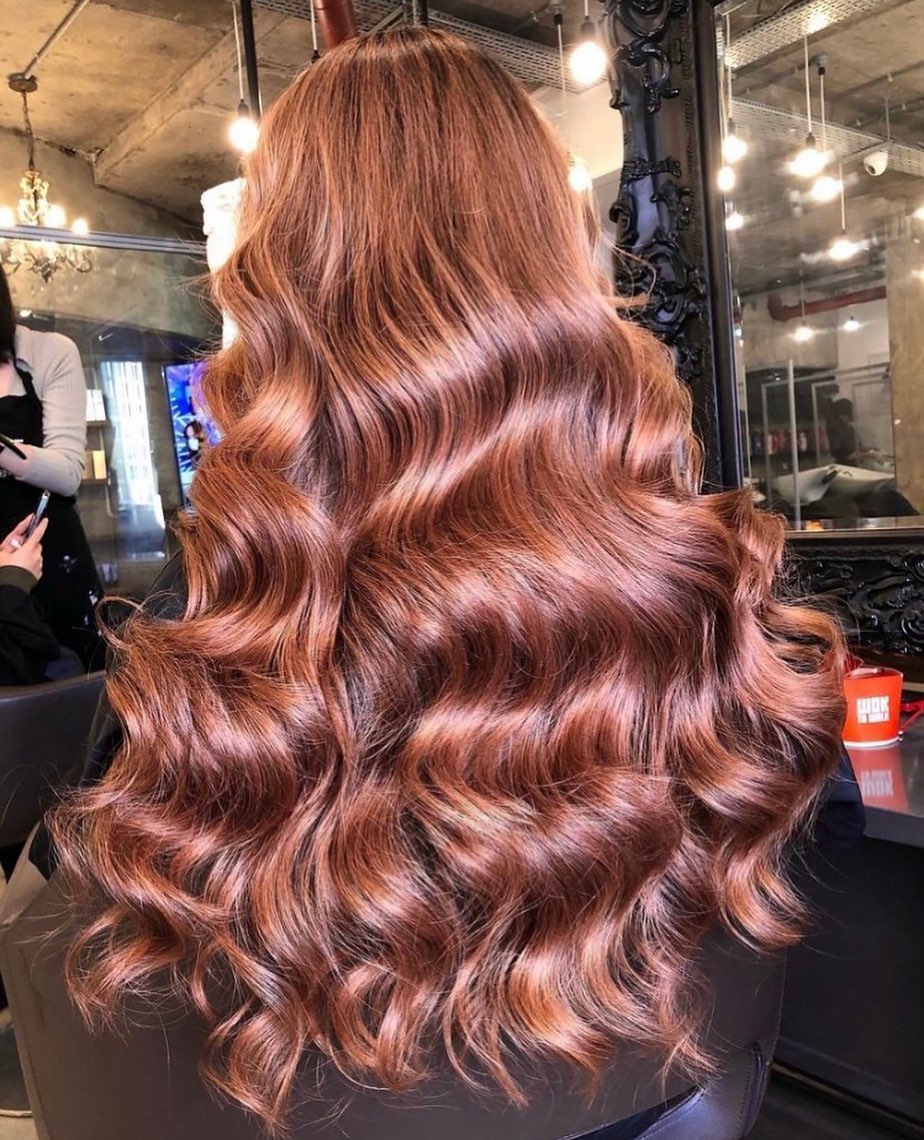 Long, luscious and so healthy-looking, this hairdo and color are for those who enjoy their natural amount of shine yet want a pop of color to their look. If you're a fan of long hairdos and you can keep up with their maintenance, this will suit you! So magnificent and truly feminine, wouldn't you agree?
2. Wavy & Elegant Auburn Hair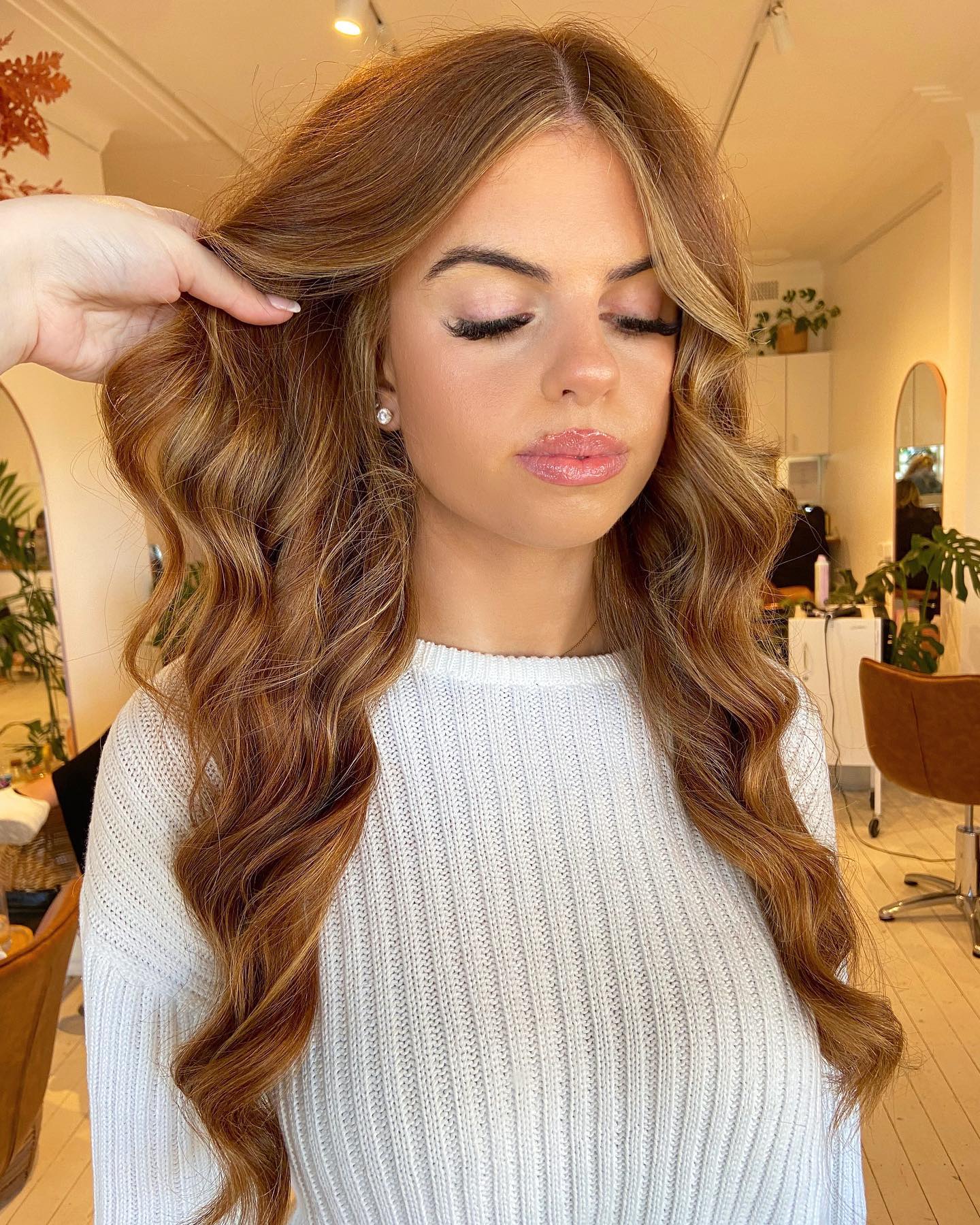 If you're looking for something elegant and formal, this is it! Light red or copper hair will look the best on younger women who love to follow trends. Make sure that you go for curtain bangs and set your hair in place with your favorite hairspray to show off this color.
3. Warm Toned Auburn Hair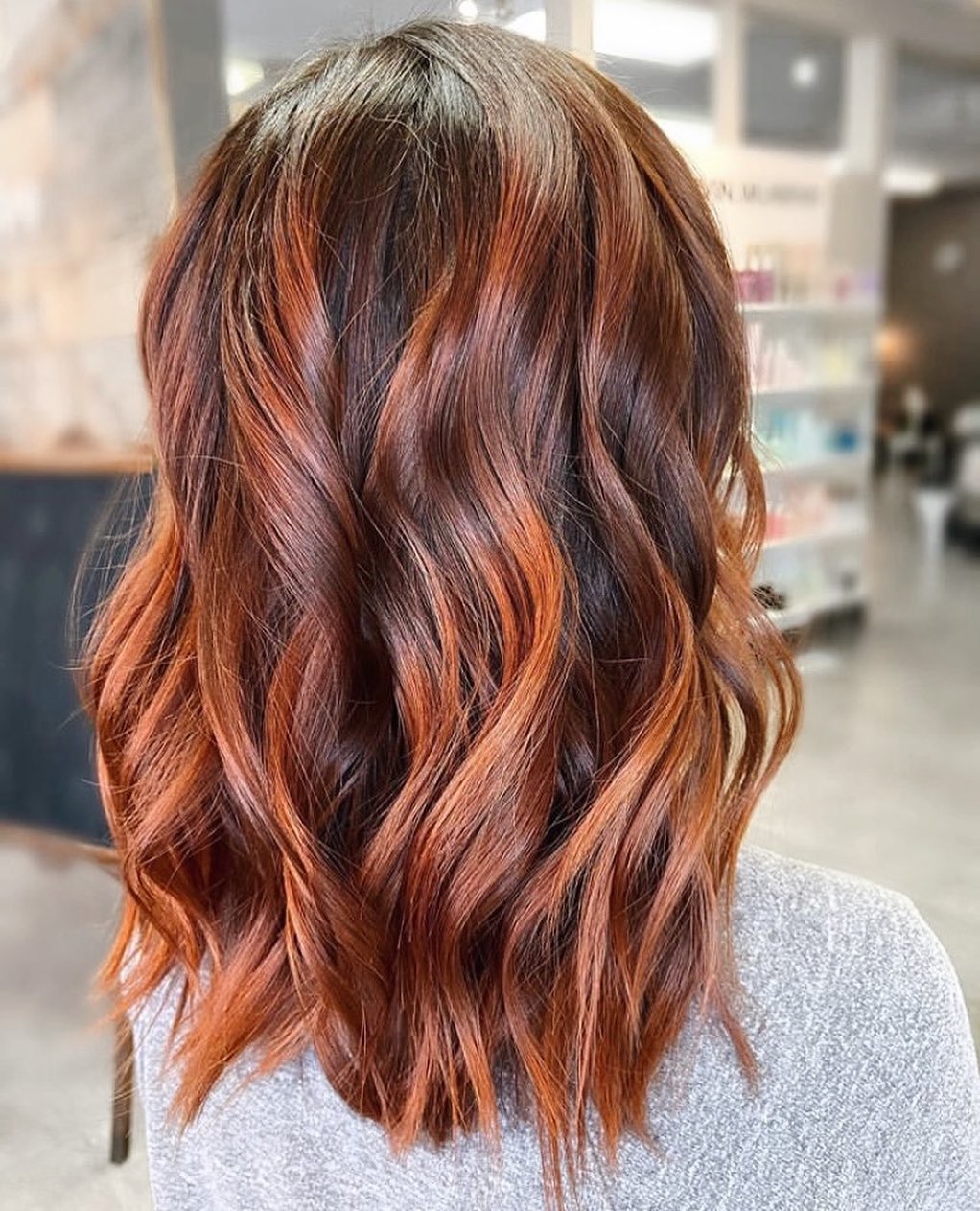 A short dark auburn hairdo such as this one is going to look amazing on workaholic moms, as well as women who love low-maintenance ideas. If you're someone who prefers chopped and asymmetrical ideas, book this design. It will complement a ton of different face shapes.
4. Light Auburn Hair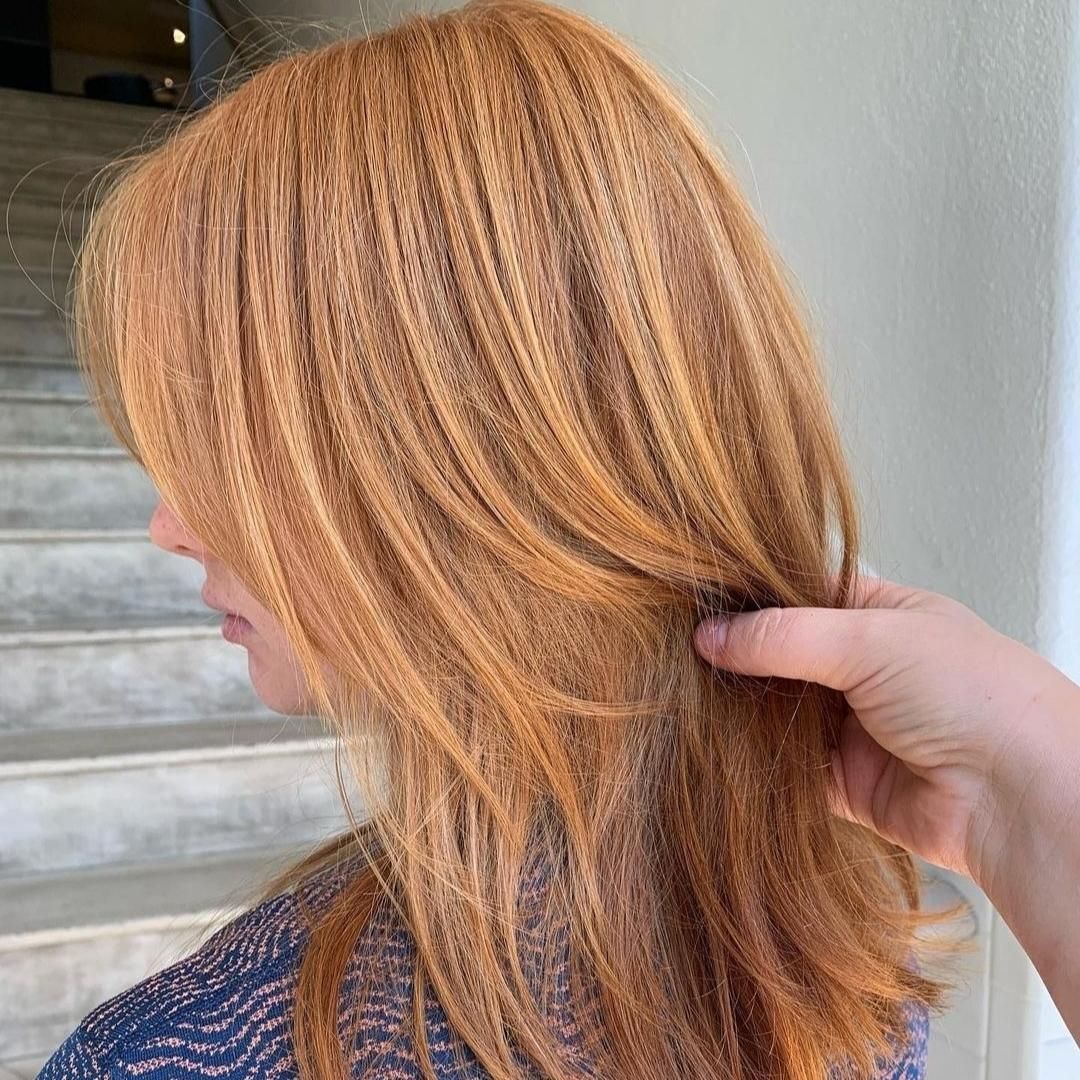 Cool, cute, and feminine, this flirty hair color and design is for women who have modern cuts and ideas that are popular within the season. You can pull off this look despite your years or your natural and current hair color.
5. Fun & Long Auburn Hair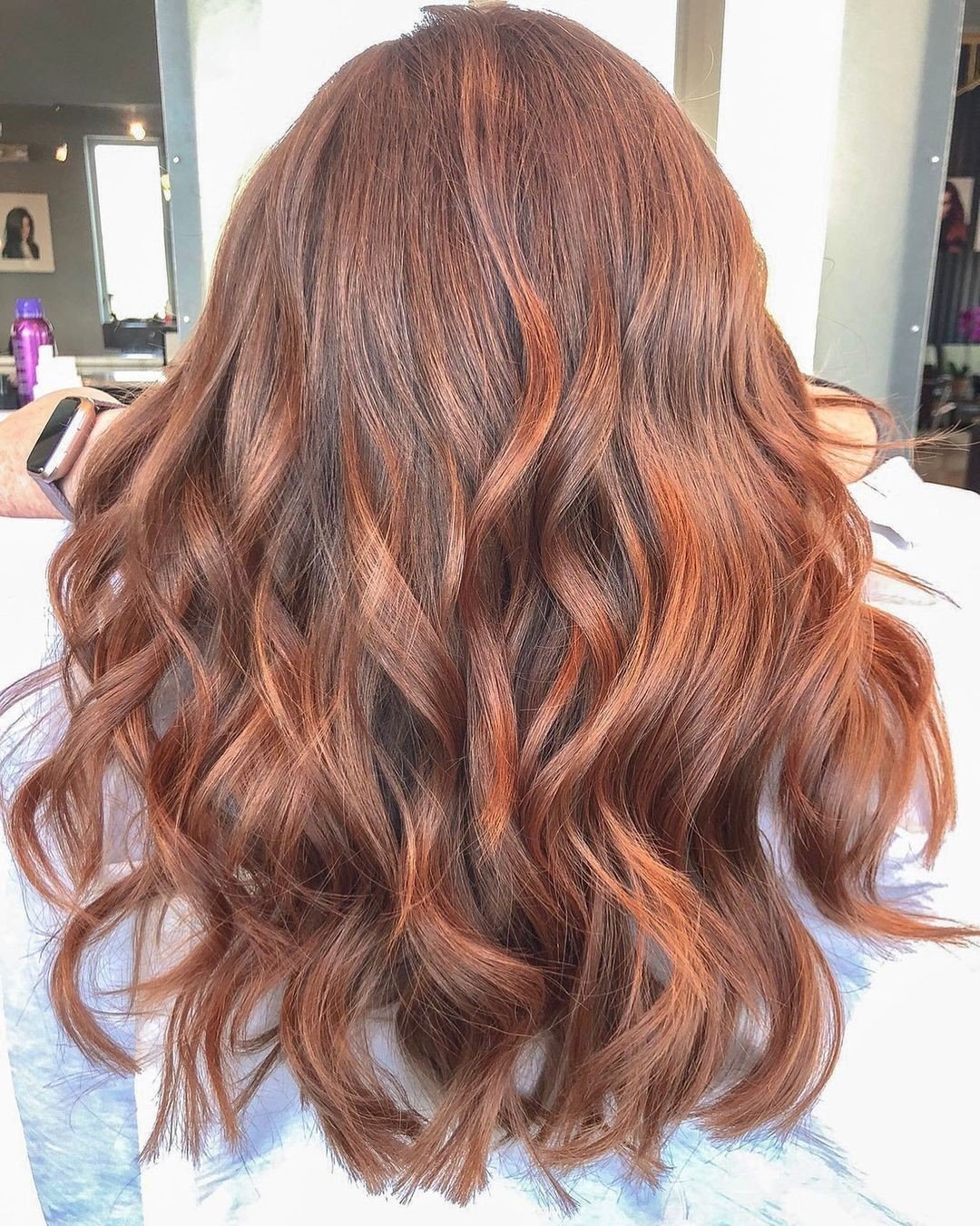 Warm-toned and so fancy, this hairdo is for women who love elegant cuts and highlights that can work for any given season. If your skin tone is on the lighter side this shade will look magical on you.
6. Auburn Hair With Bangs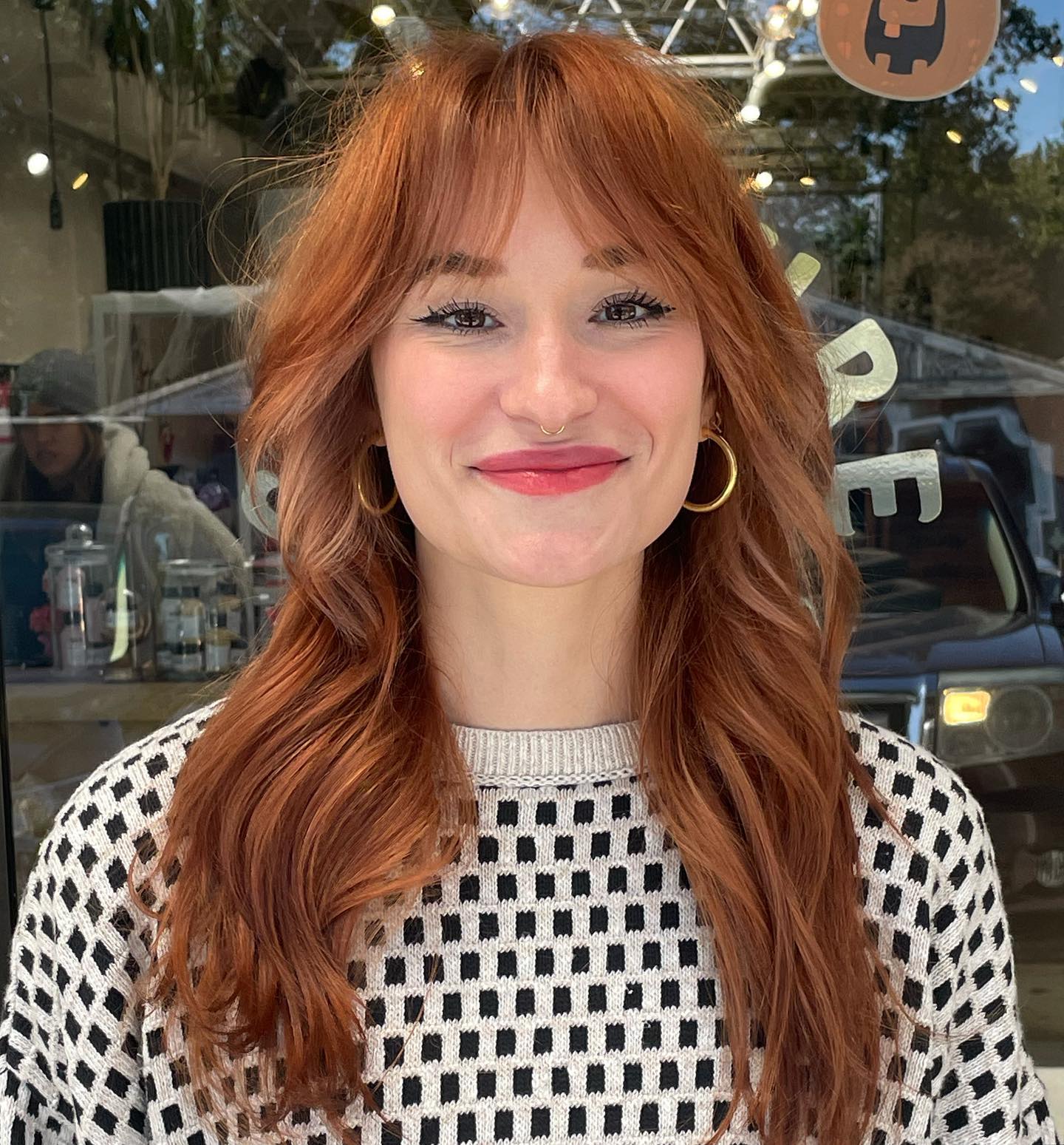 Bangs have been so popular recently, and almost everyone has been showing them off on social media. Do you enjoy bangs yourself? If so, this cute and feminine auburn shade and haircut will suit you. Make sure to aim for it if you're in your twenties, going for something wispy and timeless.
7. Elegant Auburn Hair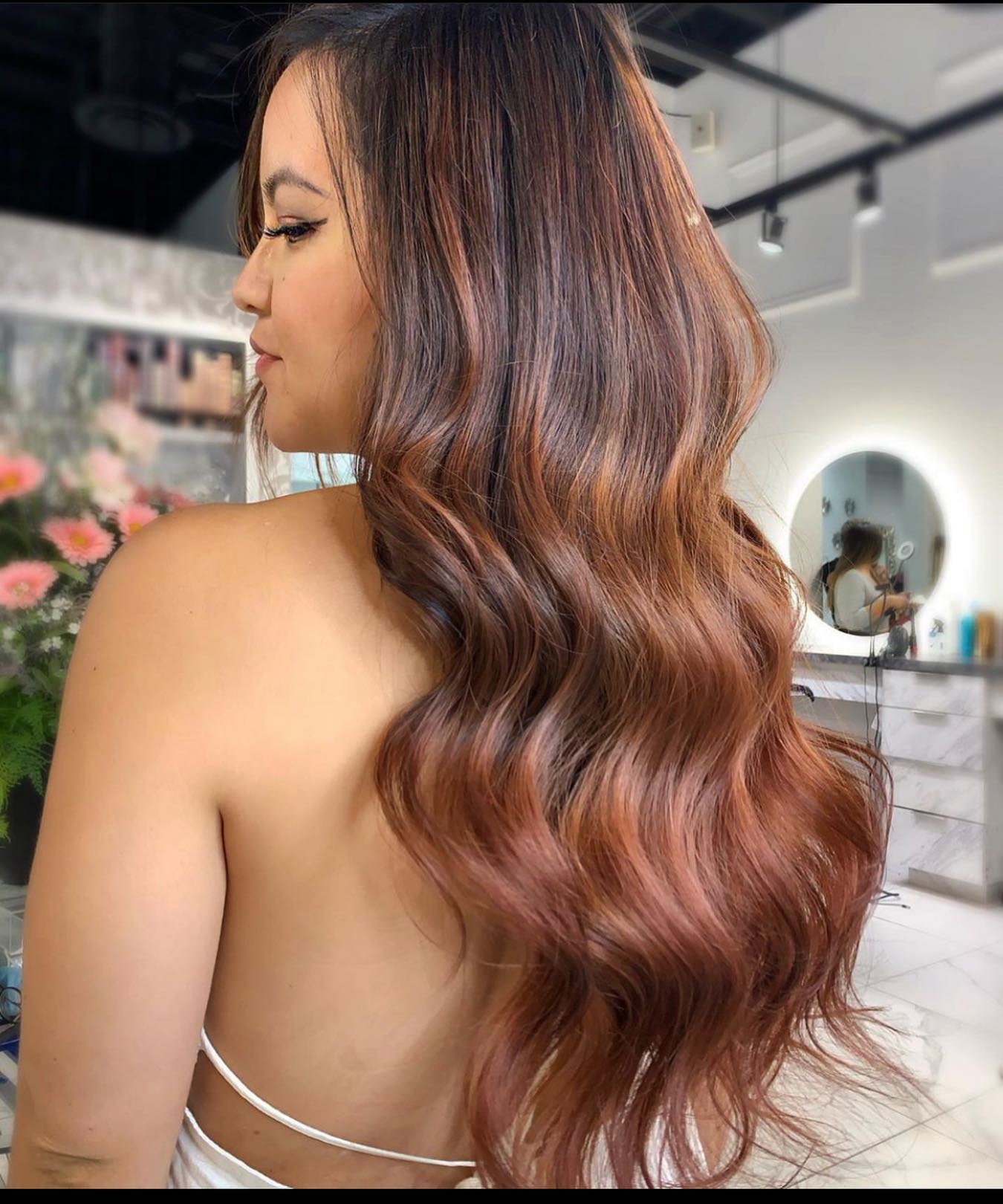 Add a bit of bounce to your hair and to your ends with your favorite curling wand or flat iron. This voluminous and elegant hairstyle is going to look the best for the prom, as well as for your formal moments or night outs with the girls. Set it in place with hairspray to get a long-lasting outcome.
8. Short Bob Auburn Hair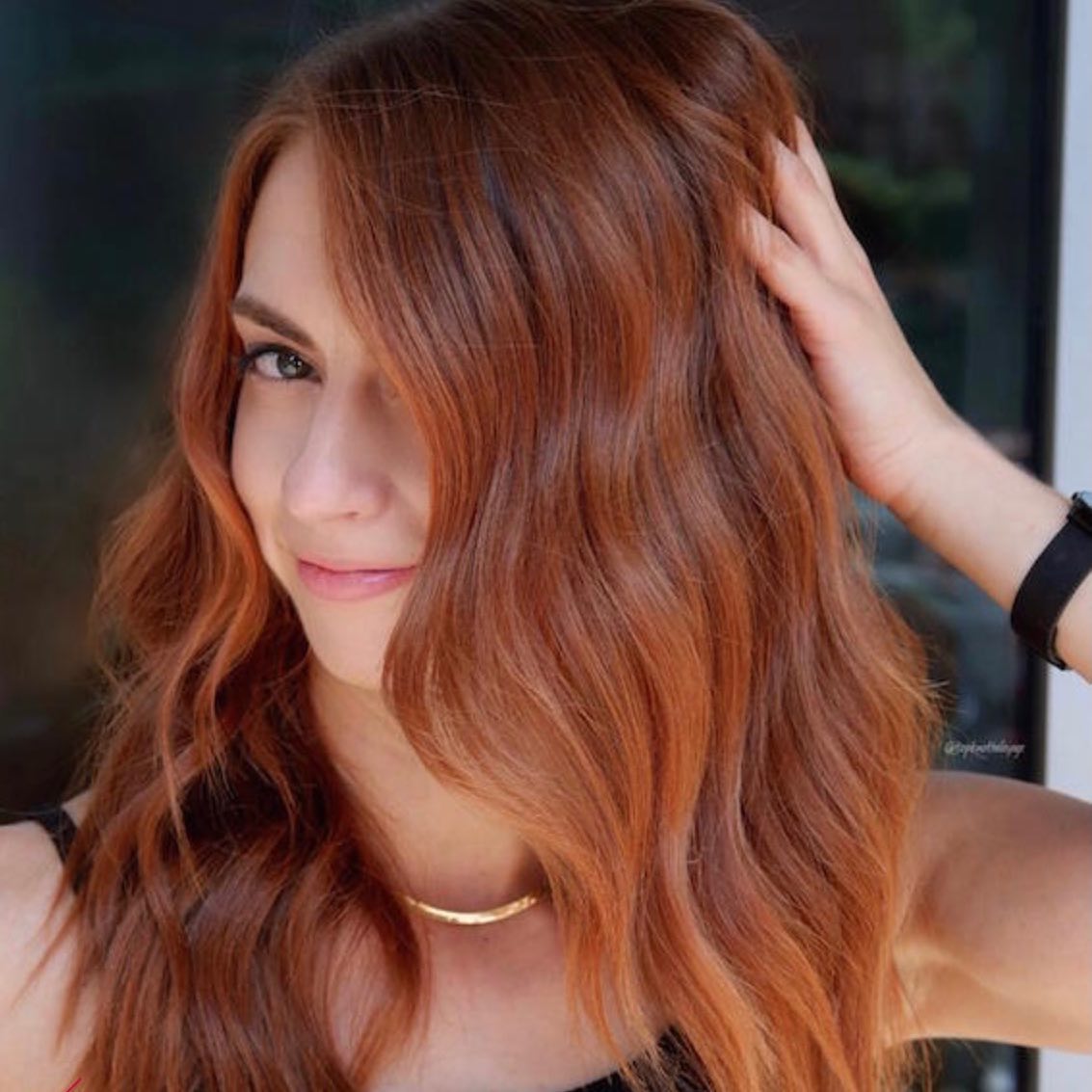 Moms who are all about practicality might enjoy this design the most. This is a fierce and cool-looking asymmetrical bob that will suit workaholic women and moms who love to look serious. Show off the cut no matter the season, but especially if you're in your forties.
9. Fun & Curly Auburn Hair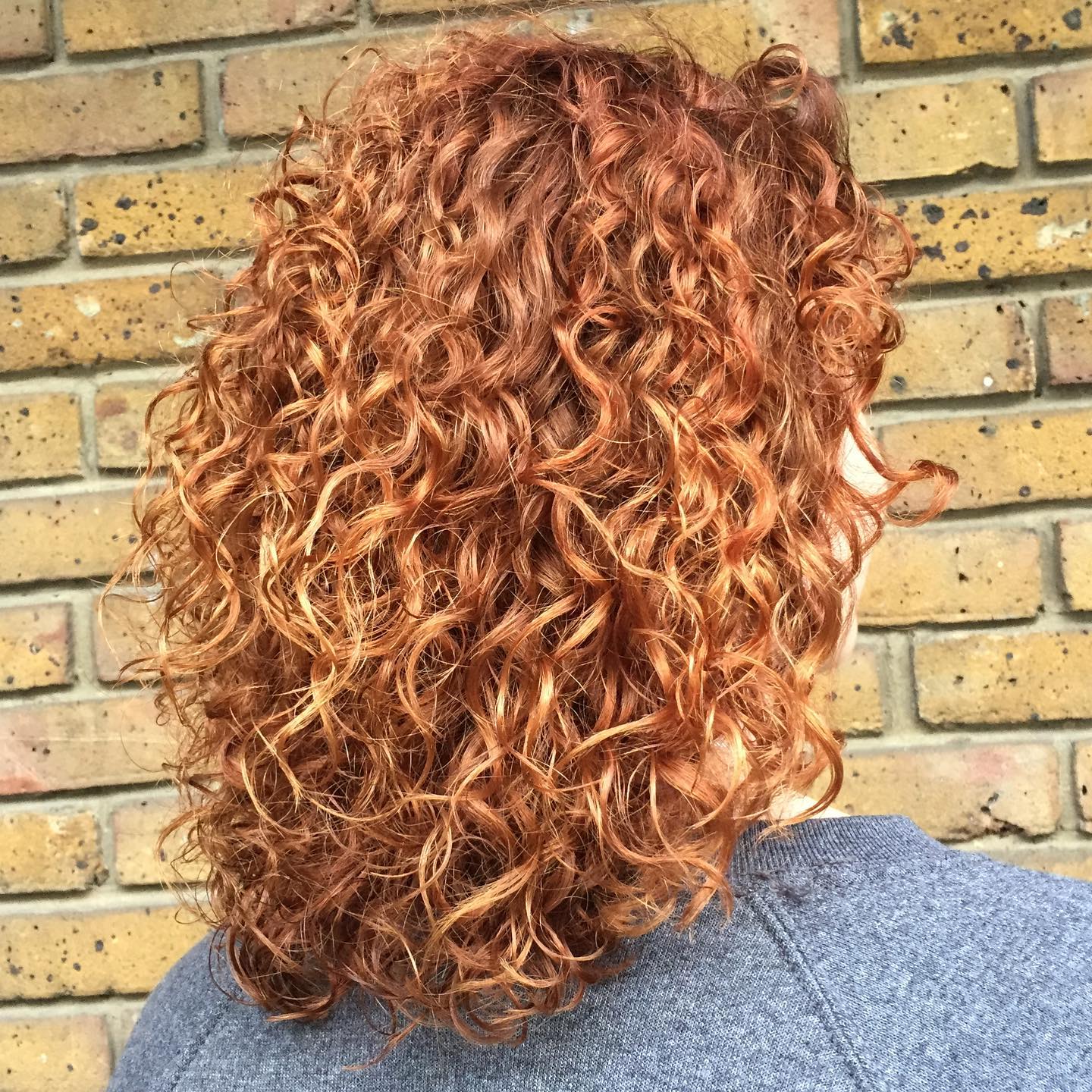 Cute, curly, and super defined, this haircut is such a beauty, as well as a popular choice for the fall time. Make sure that you keep your strands nourished and moisturized since this design and color can be tricky to pull off, especially if you're a curly girl.
10. Sleek Auburn Hairstyle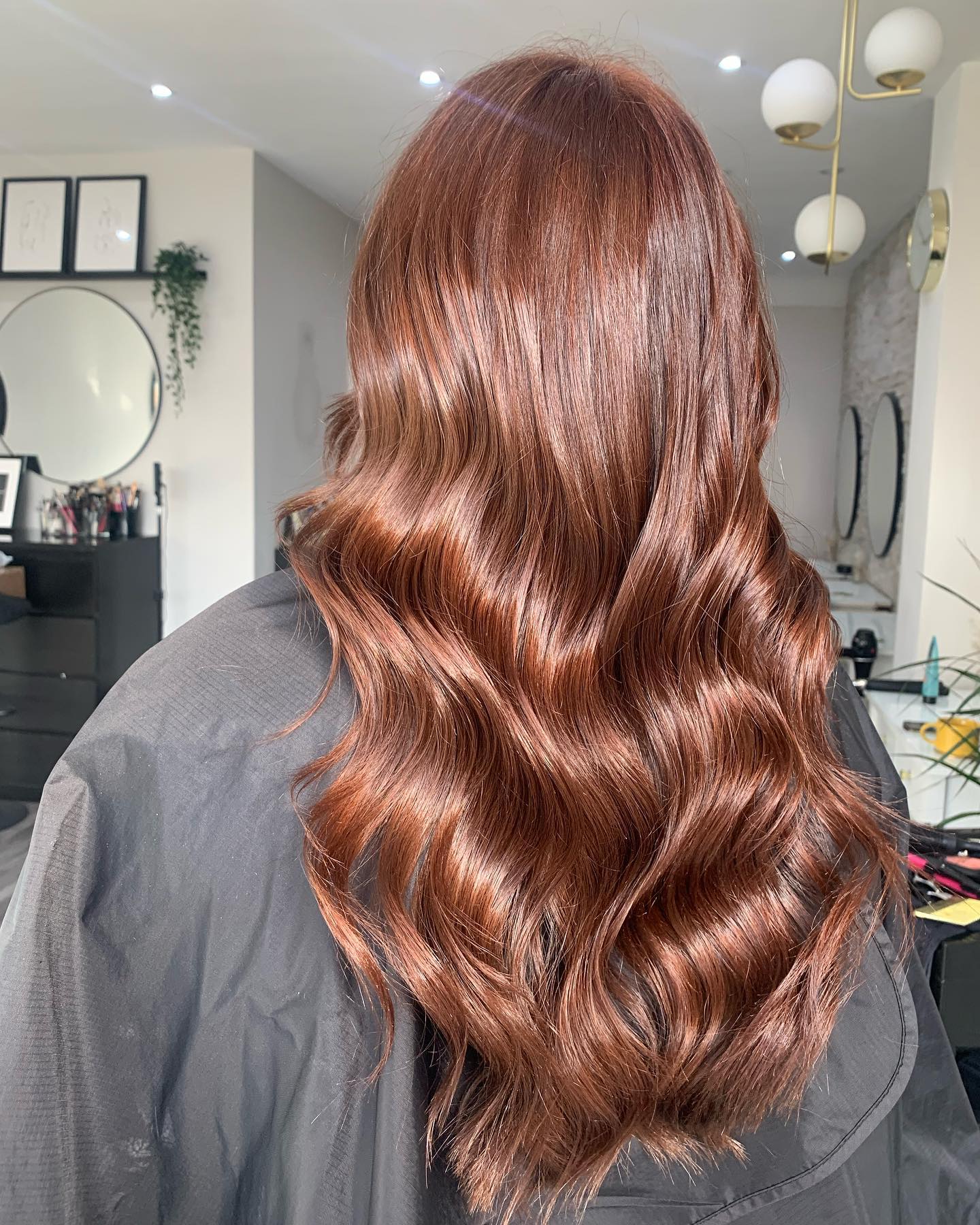 Long, elegant, and stylish, this long auburn hairdo with a ton of shine is for women who love feminine and elegant looks, as well as cute fall-inspired ideas. If you're in your twenties you may prefer this look the most.
11. Straight Bob Auburn Hair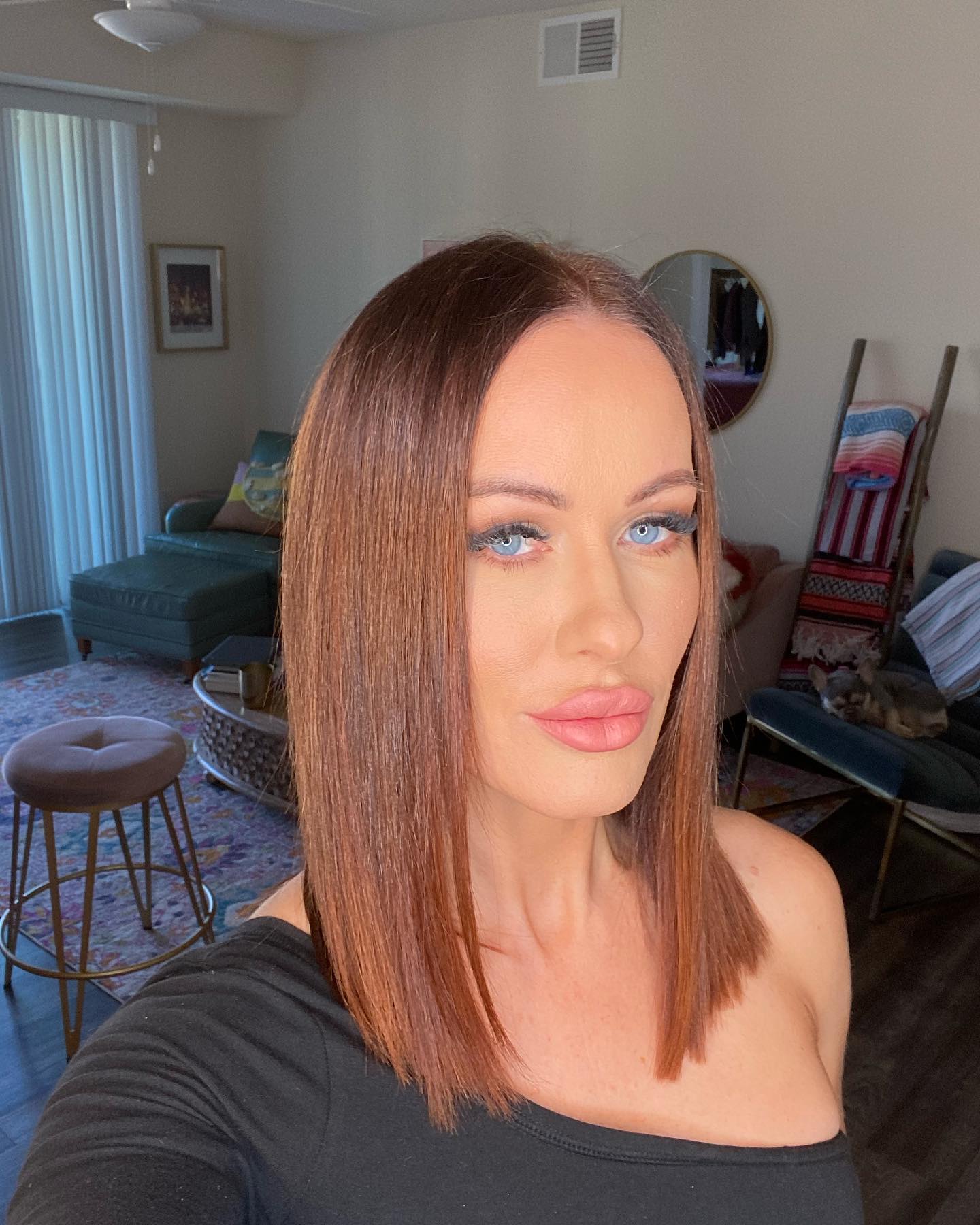 Cute, elegant, and very easy to do and maintain, this hairdo is for women who love bob cuts and women who enjoy straight and sleek transformations. If you enjoy quick cuts and you're a fan of spending and investing minimal time into your hairdo, book this asap!
12. Warm Toned Auburn Hair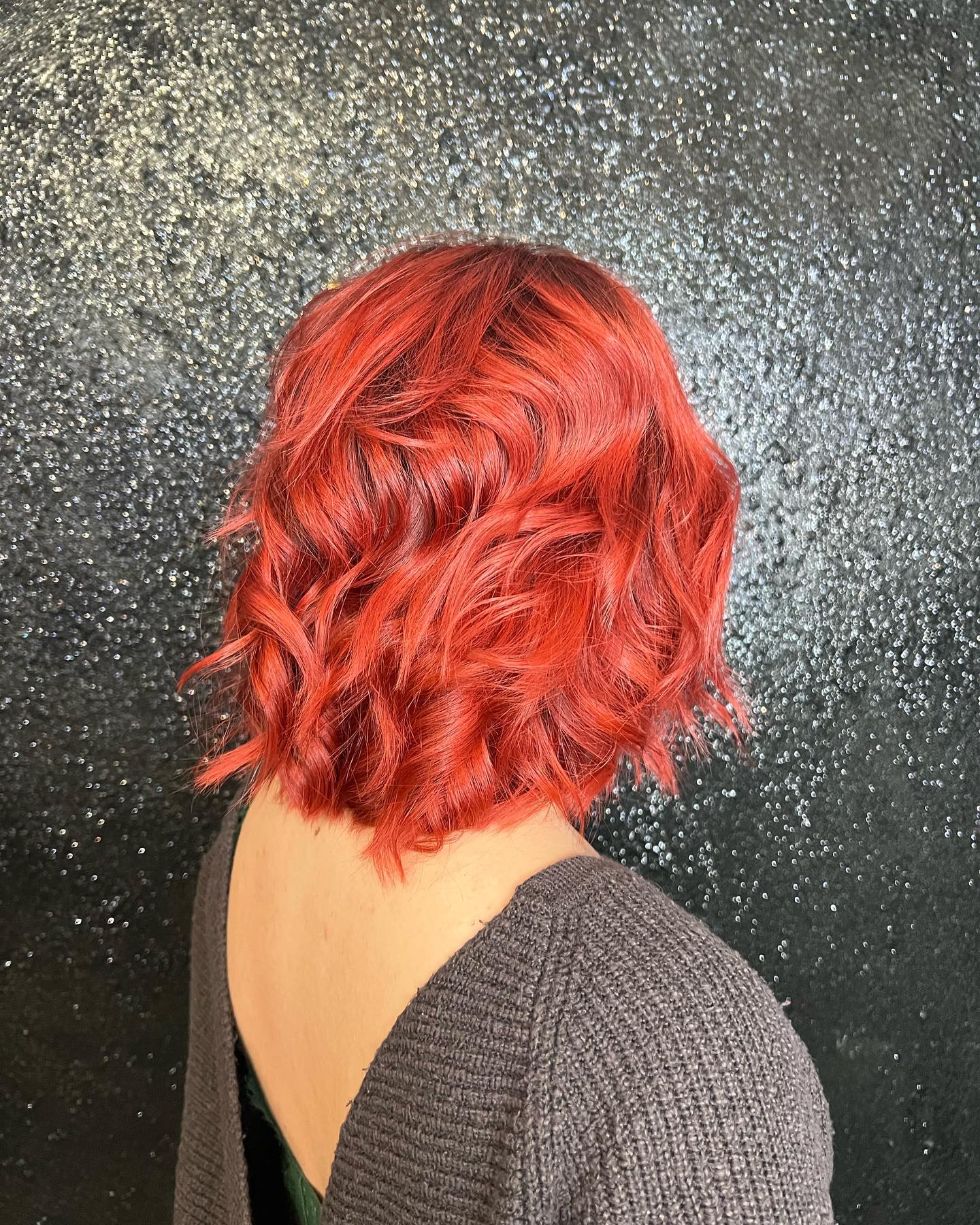 Rich and warm-toned and colored, this hairdo is great for women who have a lot of grays that they wish to hide. Pigmented hair dye and cute cuts such as this one will suit most age groups, so don't be afraid of trying it out.
13. Big Curly Auburn Hair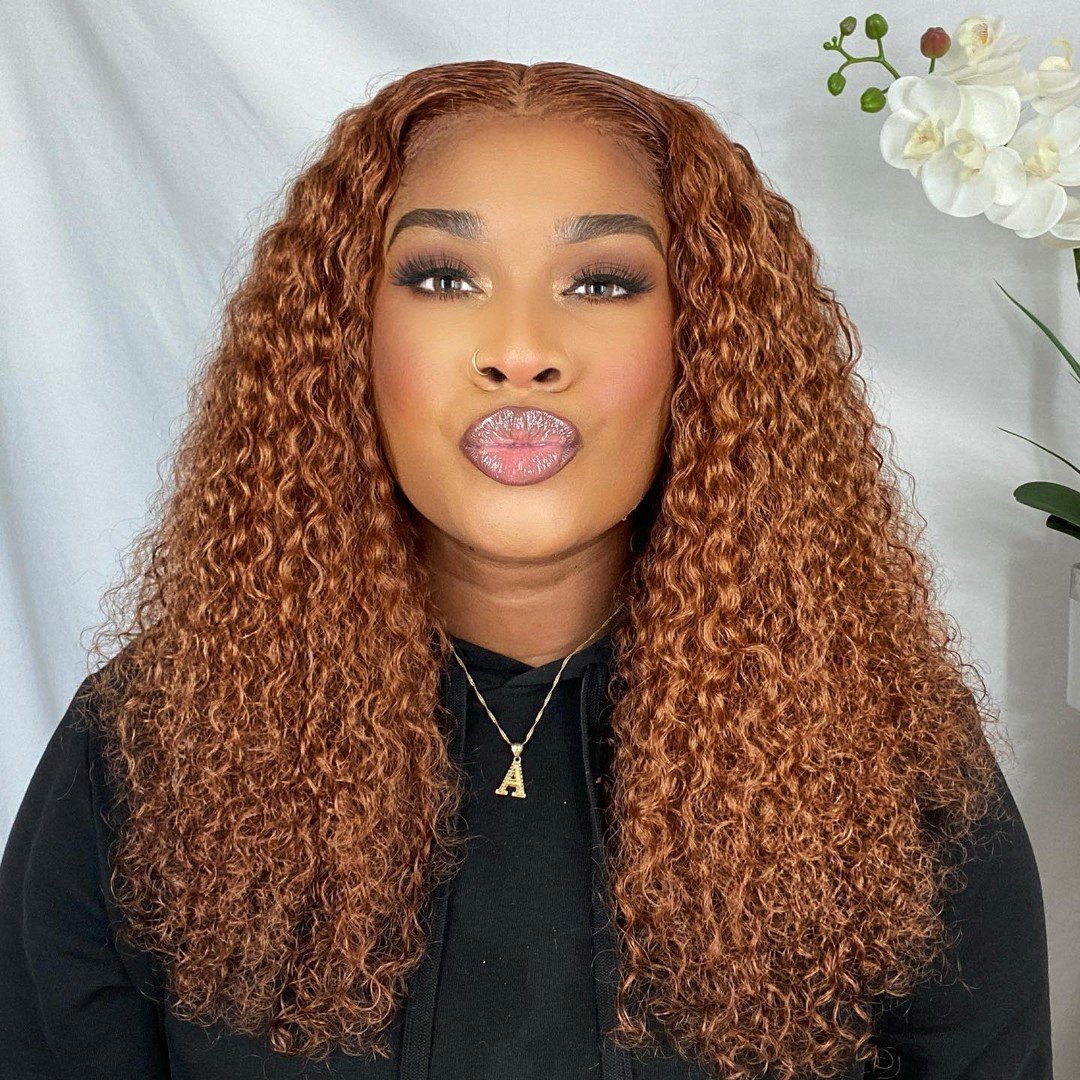 Women who have naturally curly and healthy locks will love all about this look! It is very trendy and is often worn by most young women who love to follow those Instagram trends. If you're a fan of big and fluffy looks, this is a must-do!
14. Warm & Rich Auburn Hair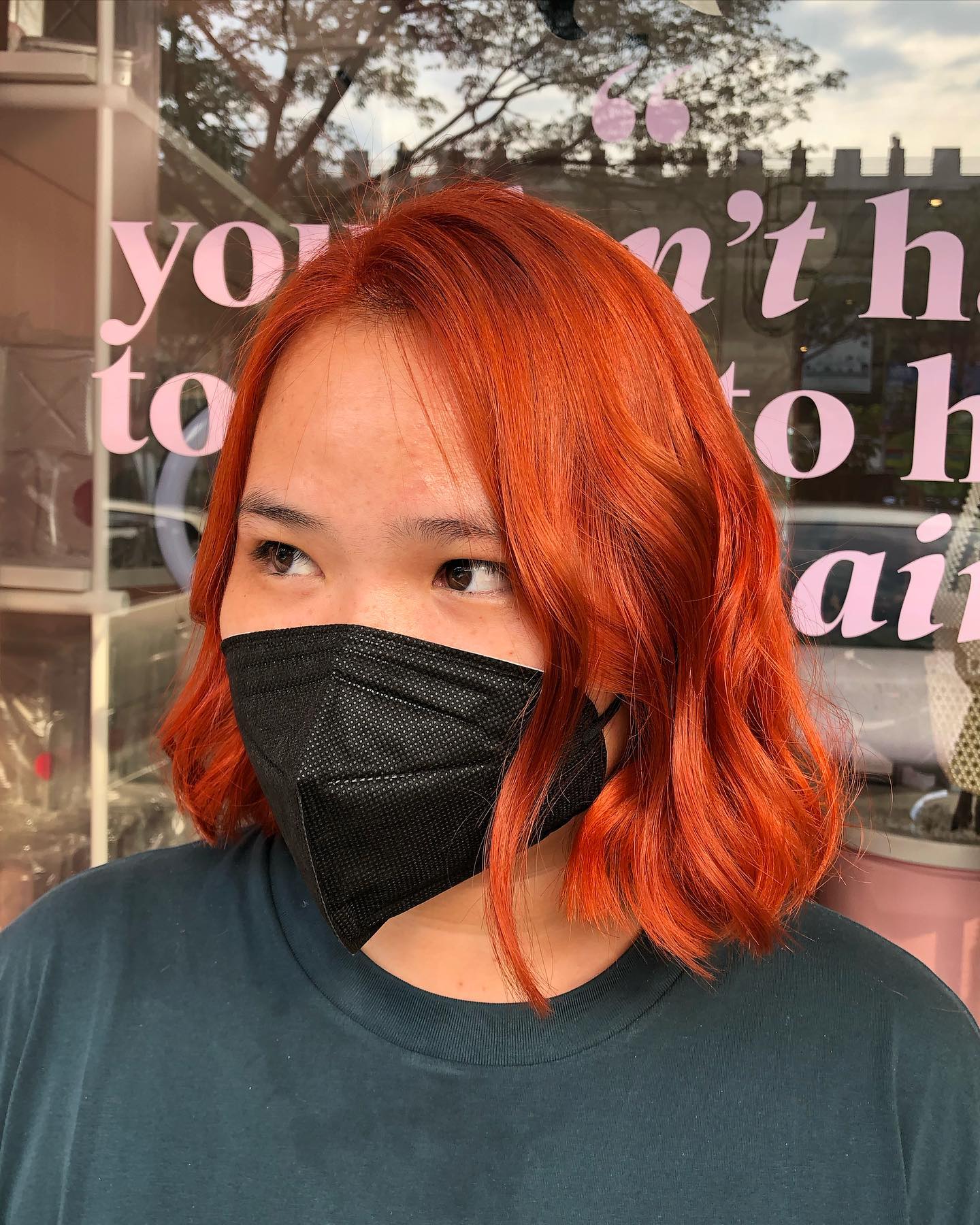 Auburn red such as this one also has that orange hue to it. If you like shorter looks and you want a design that is appropriate for the fall and winter, as well as your office hours, this beauty will look amazing on you!
15. Dark Auburn Hair Color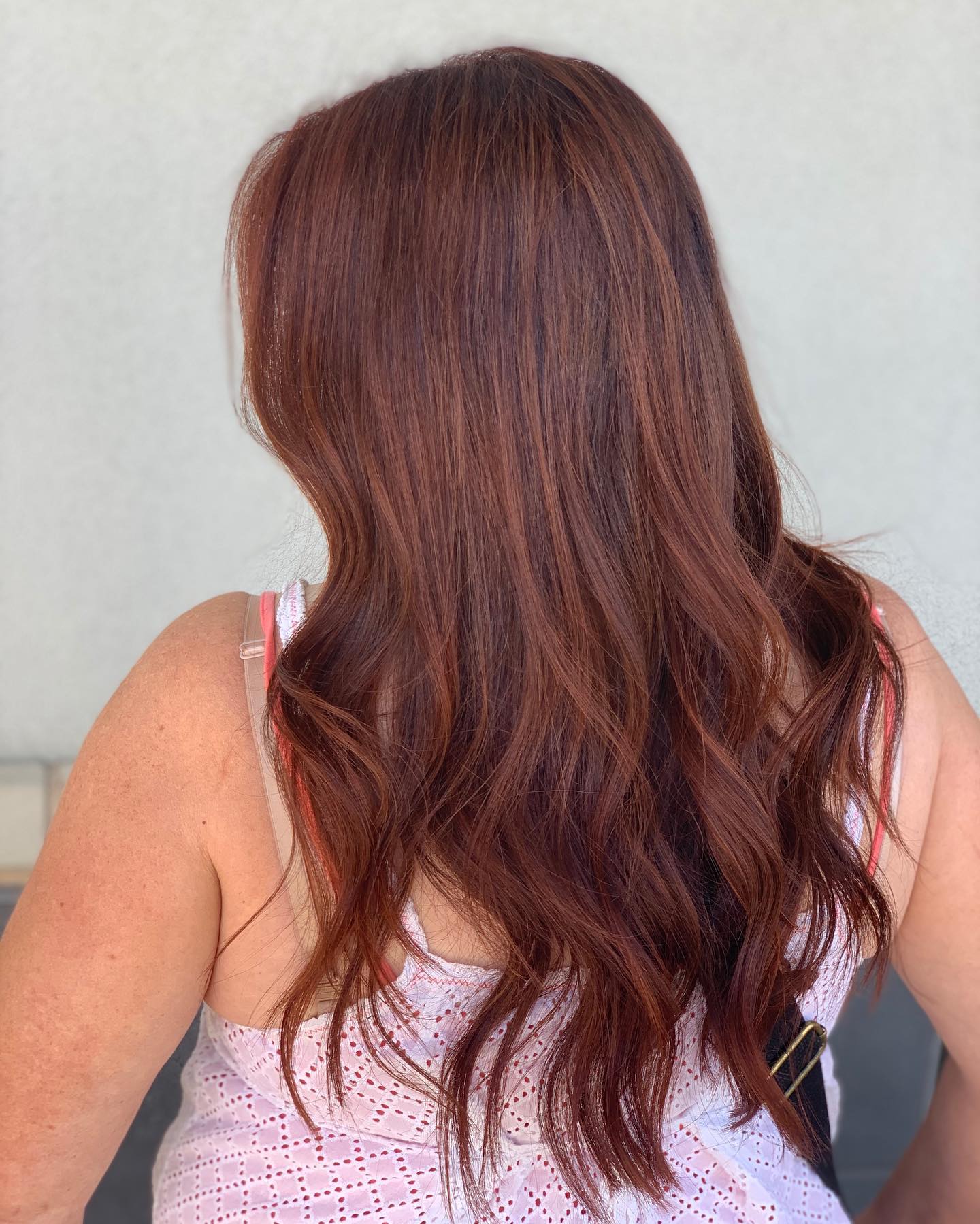 Dark-colored and warm-toned, this hairdo is very subtle and almost natural-looking. If you enjoy quick and easy transformations, as well as hairdos that have to be colored only once every three months, this is for you.
16. Fluffy & Voluminous Auburn Hair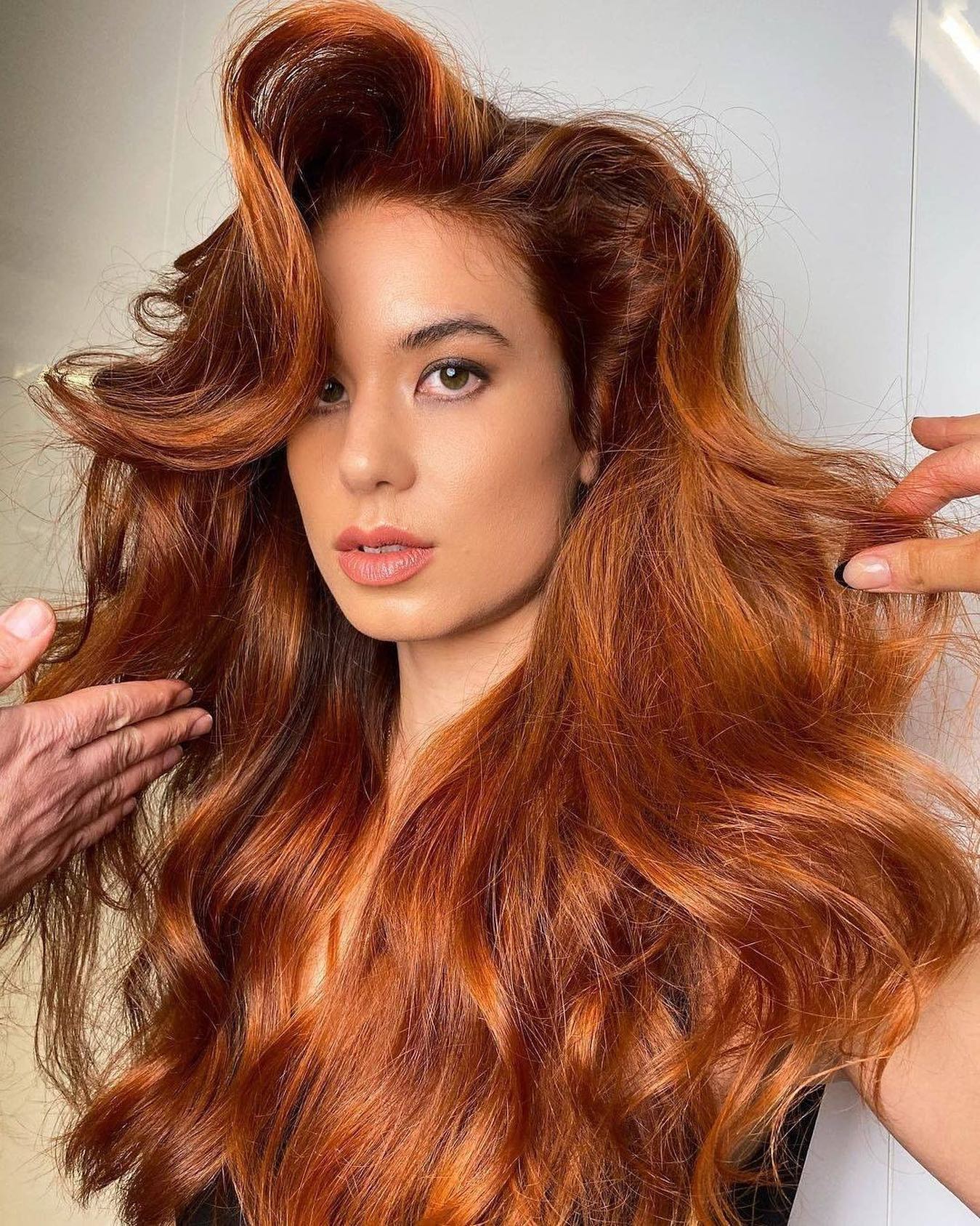 Long, fluffy and so voluminous, this hairdo has that Hollywood blowout to it, which is why it is a common go-to for your formal events and gatherings. If you like big and bouncy bangs and you want a shade that is hot and fiery, we know that this one is going to suit you!
17. Elegant Auburn Hair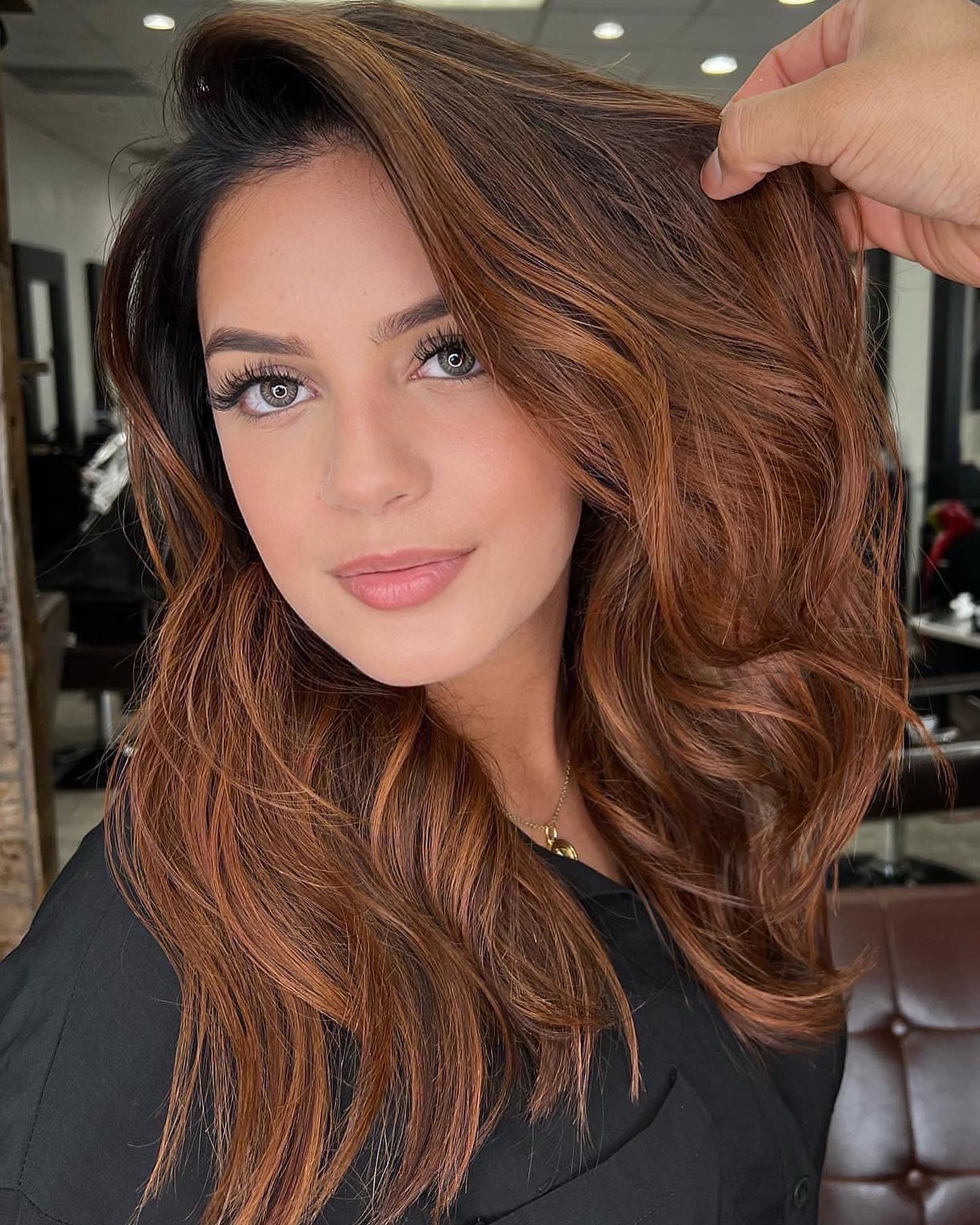 Keep your roots natural but color the ends in a lighter shade. If you love shorter bobs and if you're naturally interested in low-key and low-maintenance designs, this is for you. Get an asymmetrical haircut to fully complement the look.
18. Stylish Bob Auburn Hair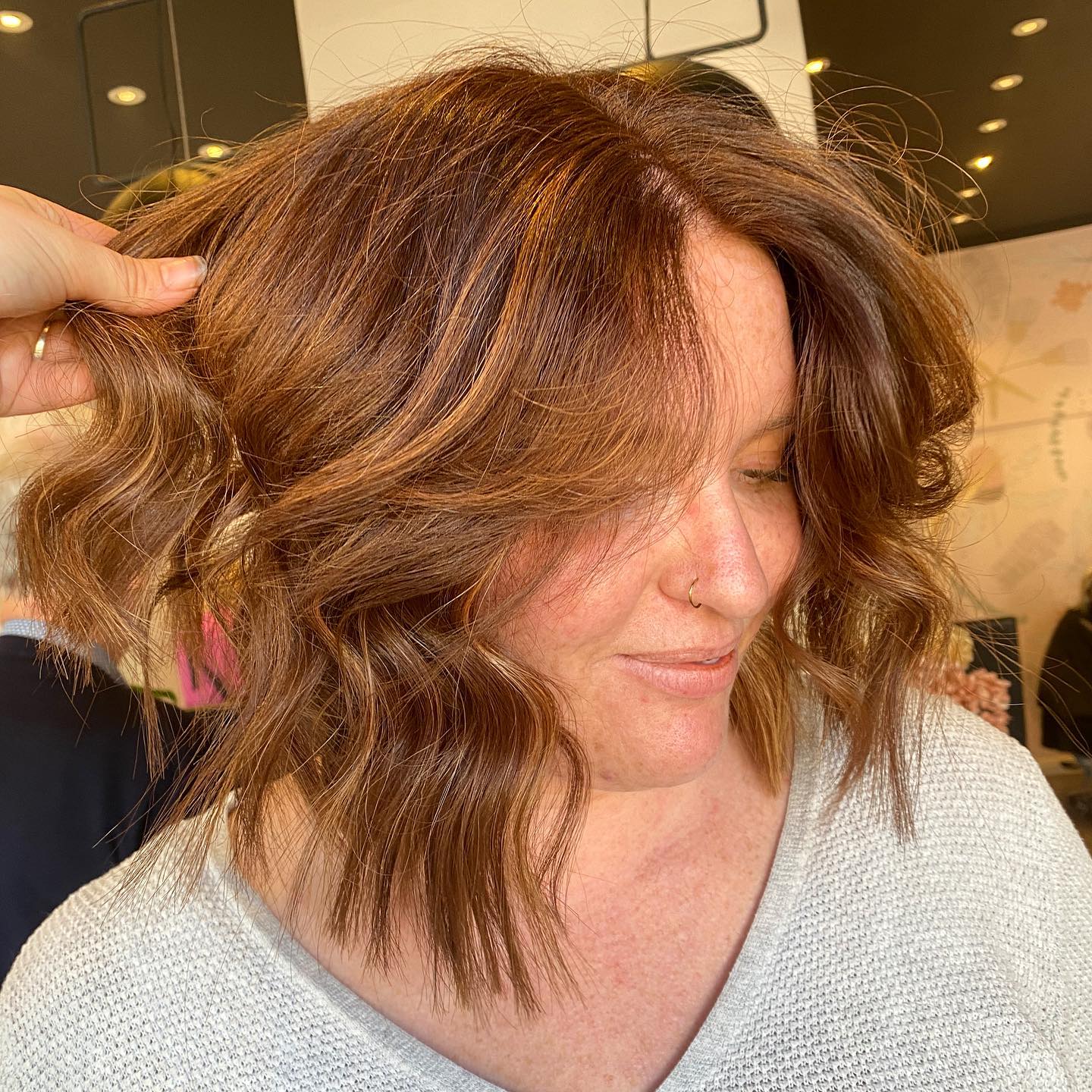 Lastly, this cute little bob hairdo is a must-do for women who are in their thirties or forties. It is an elegant, timeless, and effortless cut, often worn by women who enjoy looking and feeling good on a daily, especially when at the office.
Want An Auburn Hairdo?
So, which cut and idea do you like and fancy the most? Are you more-so interested in new and modern ideas, or do you prefer old-school and timeless auburn colors? Let us know, we can't wait to see what you end up picking and choosing from this list.