Let's be realistic, colored pencils are for more than just kids. Today there could be a million reasons why you need to grab a set of colored pencils but finding the right type of colored pencil is key. You want the color to hold up, the pencil to be strong, and a variety in what you can choose from.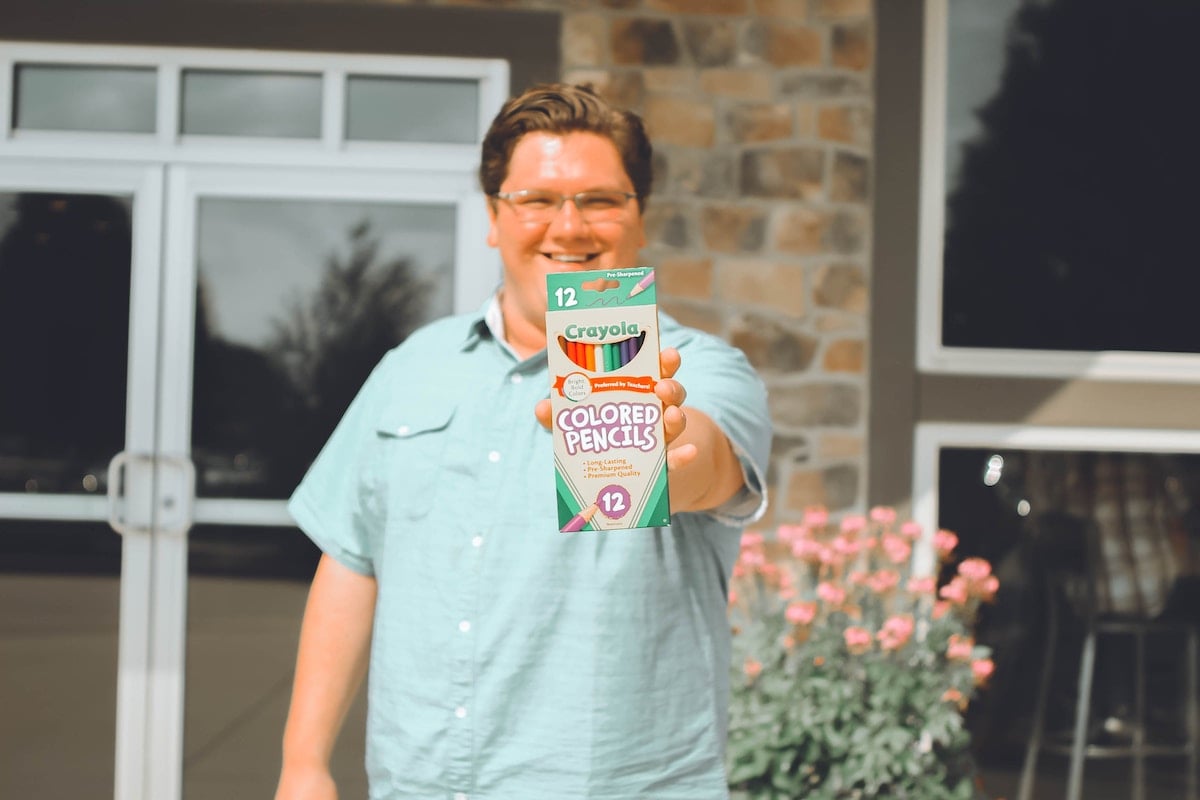 To make your life a little easier we found fifteen of the best colored pencils on Amazon. These pencils have been top rated by people who have bought them in the past and we promise you will love them.
1. Prismacolor Premier Colored Pencils
The Prismacolor premier colored pencils are not cheap to buy but in our option they're worth it. The pencils are soft with thick cores and great for shading and shadowing. The pigment is richly saturated, and the color payoff is worth the price. You get 150 premium colors with this pack and the lead is cracking resistant and won't chip.


2. Castle Art Supplies 72 Colored Pencil Set
With 72 colored pencils, you don't have to worry about running out of colors. The Castle Art colored pencils lays down vivid colors with minimal effort and are easy to use. The pencils are great for blending and layering and come in a tin box to properly store them. They are made from top-quality material to help breakage and the core in encased in a strong reliable wood to give you a beautiful finish.


3. Arteza Colored Pencils
Arteza offers a great set of pencils with 120 colors that can help you create stunning art. Each pencil is properly labeled with easy color identification and the pencils can easily blend on paper. They are highly pigmented and offer a break-resistant core. The colored pencils come with a portal case so you can keep your pencils safe but also take them anywhere with you.


4. Derwent Colored Pencils
The Derwent colored pencil set offers vibrant shades of round 4mm soft lead pencils. The colors are bold and highly pigmented, plus they can easily be applied to produce a vibrant finish. The set offers 72 different shades and they are water soluble. The colors dry fast so you can easily layer and blend and work well on all surface types.


5. Stabilo Carbothello Chalk-Pastel Colored Pencils
The Stabilo Carbothello offers a range of colored pencils from a 1-pack to a 60-pack of colors. Depending on your price point you can purchase your colored pencils in a wooden case to help store and protect them. The colors are highly pigmented and can be used wet or dry. The highest pack you can buy offers 60 color options that give off a chalk finish.


6. HG Legend Colored Pencils
The HG Legend Colored Pencil kit comes with 72 colored pencils that are handmade. The colors or vibrant and blend easily together. The pencils come with a canvas wrapped case to help store and take them along with you. The kit comes with a sharpener, eraser, and pencil holder as well.


7. Prang Thick Core Colored Pencils
The Prang colored pencils come with a thick core that helps deliver vivid and blendable colors but lay down neatly and softly. The pack comes with 288 colored pencils that are great for aspiring artist or children. The pencils are 3.3mm and offer a break resistant core that can hold up under pressure. The casing is real wood and helps with easy sharpening and consistency.


8. SJ Star-Joy 72 Colored Pencils
This premium colored pencil set comes with 72 colored pencils that give off a vibrant hue. The pencils come with a strong and reliable core that guards against breakage during general use and sharpening. The pencils come with a case to help protect them or take them along with you and each pencil is pre-sharpened so you can start right away with them.


9. Wanshui 120 Colored Pencils
The Wanshui colored pencils include 120 bold colors and a DIY blank color list. The pencils are high quality with a thick lead core that is break resistant and long lasting. The soft lead has a smooth lay down and is perfect for shading. The pencils come pre-sharpened so you can get started on the fun right away. All the pencils come in a convenience package and are stored in their own individual tray.


10. Amazon Basics Colored Pencils
The Amazon basics colored pencil kit has 72 colors that can help you explore your creativity. The pencils are artist quality with a soft lead filling for rich pigment and a smooth application. The kit includes a tin storage case with a built-in tray that helps keep your pencils organized and protected. The pencils are perfect for shading and layering. The upside to the Amazon Basics pencils is the options you get, if 72 pencils are too many you can go down to 48 or 24 colors.


11. Shuttle Art 136 Colored Pencils
The Shuttle Art colored pencil kit comes with 136 pencils that include 8 metallic colors. The pencils are hardened and are protected for the core cracking. They lay down a smooth and thick finish that works well with shading and shadowing. The tray includes a storage area and individual color area for your pencils when you're done using them.


12. Colore Watercolor Pencils
The Colore Watercolor pencils are water soluble and work well with kids and professionals. The kit includes a brush pen and the pencils are 3.4mm core. You can store your pencils in a metal tin case for easy and sage storage. The pencils have a vibrant color that retain their full intensity on paper. The set includes 72 colored pencils.


13. Platinum Soft Core Colored Pencils
This pack of 72 colored pencils offer an array of shades and tints that include blue, green, red, and purple. The pencils are ideal for drawing and sketching and the pencils are perfect for shading and shadowing. They have a white wooden barrel finish that are easy to hold and the hard-shell protective casing makes it hard to break them.


14. Crayola 100 Colored Pencils
The Crayola colored pencils are perfect for adult coloring. They come with a wide range of vibrant colors that include 100 different shades. The pencils are pre-sharpened and long-lasting, so you can start a project the minute you get them. They are made from reforested wood and offer a soft and premium finish.


15. Black Widow Colored Pencils
The Black Widow colored pencils offers unique skin tone colors that are great for adult coloring books. The pencils come with a hexagon design that makes it easier to hold and gives a comfortable grip, so you won't get any hand fatigue. They offer a quality better than others that promises less sharpening so you can spend more time coloring. The shades easily blend together and allow layering and shadowing.


There you have it, fifteen of our favorite colored pencil sets from Amazon. All these sets range in price, color options, and number of pencils but they're perfect for children, artist, or anyone who likes to sit down and enjoy a coloring book once and a while.