Are you wondering what are some of the best hair color ideas? If so, you're exactly where you need to be! In this article, we're going to focus on a ton of cool options and hairdos that will suit your style. Some of the best hair color ideas can be something that you didn't see coming or that you weren't expecting. Time for a change? If so, keep on reading and find a hair color idea that works well for your age, hair type/texture & headed event.
When it comes to coloring your hair or trying out something new you can always have fun with your chosen shade. Those who wish to look trendy might prefer some of the following ideas:
Balayage highlights
Platinum blonde
Ombre highlights
Healthy black shiny hair
Auburn or copper hair
We will cover all of these down below!
If you want to color your hair on your own or at a hair salon make sure that you pick out a hair dye or a hair salon that works well for you. Aside from investing in your base color, make sure that you:
Get a hydrating shampoo & conditioner
Use a hair toner/silver shampoo
Book regular hair color touch-ups
Cut your ends frequently to get rid of any split ends
Most women tend to color their hair every 2-3 months, while for highlights you should redo them every 4-5 months. This all depends and varies from one girl to the other, based on your hair length, hair state & pace of your hair growth.
Brown Balayage
1. Soft Brown Balayage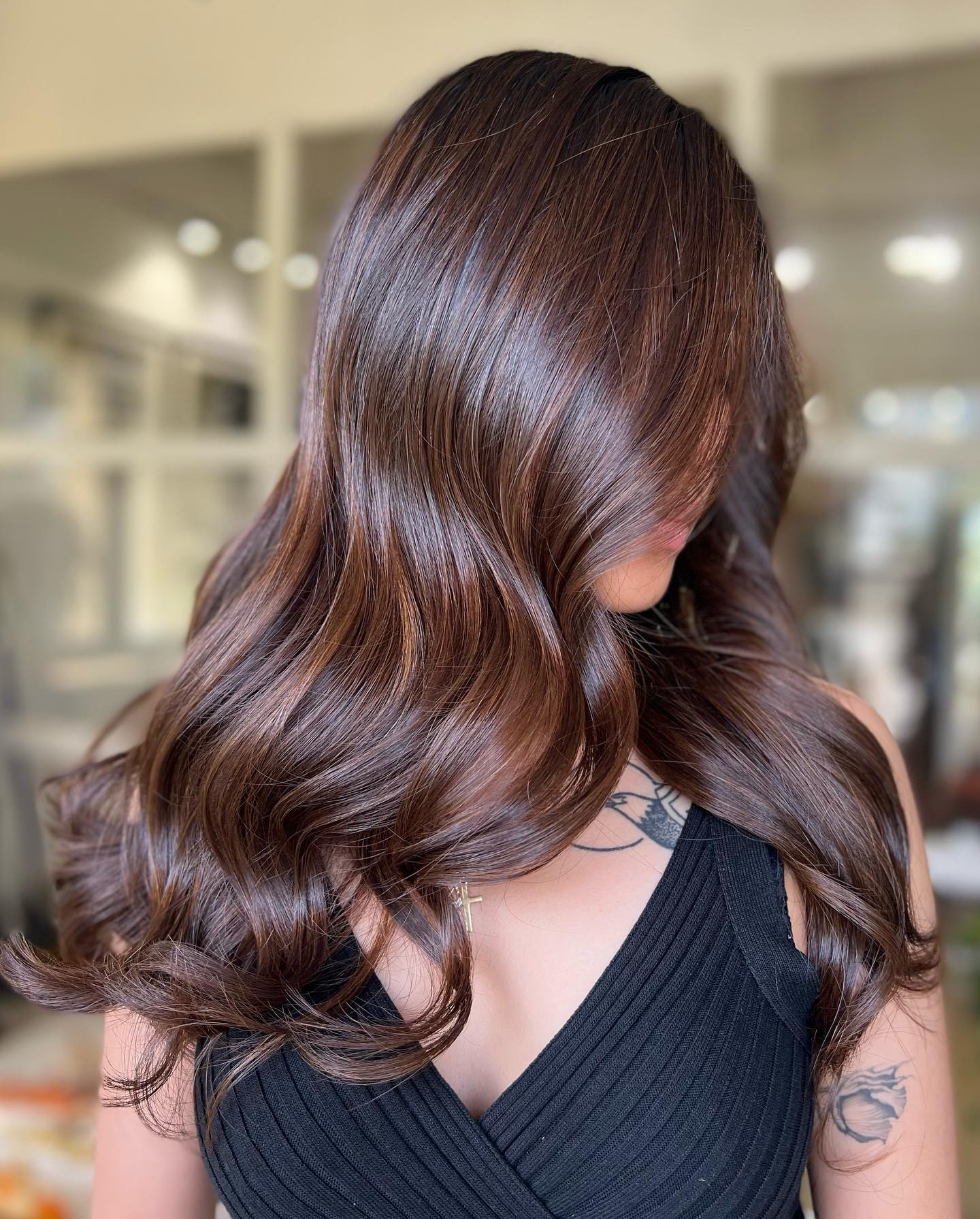 The perfect brown balayage that you're going to like for formal or daily wear.
2. Long Warm Balayage
Lighter tones or lighter shades might work best for the summer season, along with warm tones.
3. Chocolate Brown Balayage Hair
A bright chocolate brown cut will look healthy, wispy, and shiny. Go for a voluminous blowout to emphasize its beauty.
4. Medium Long Balayage Cut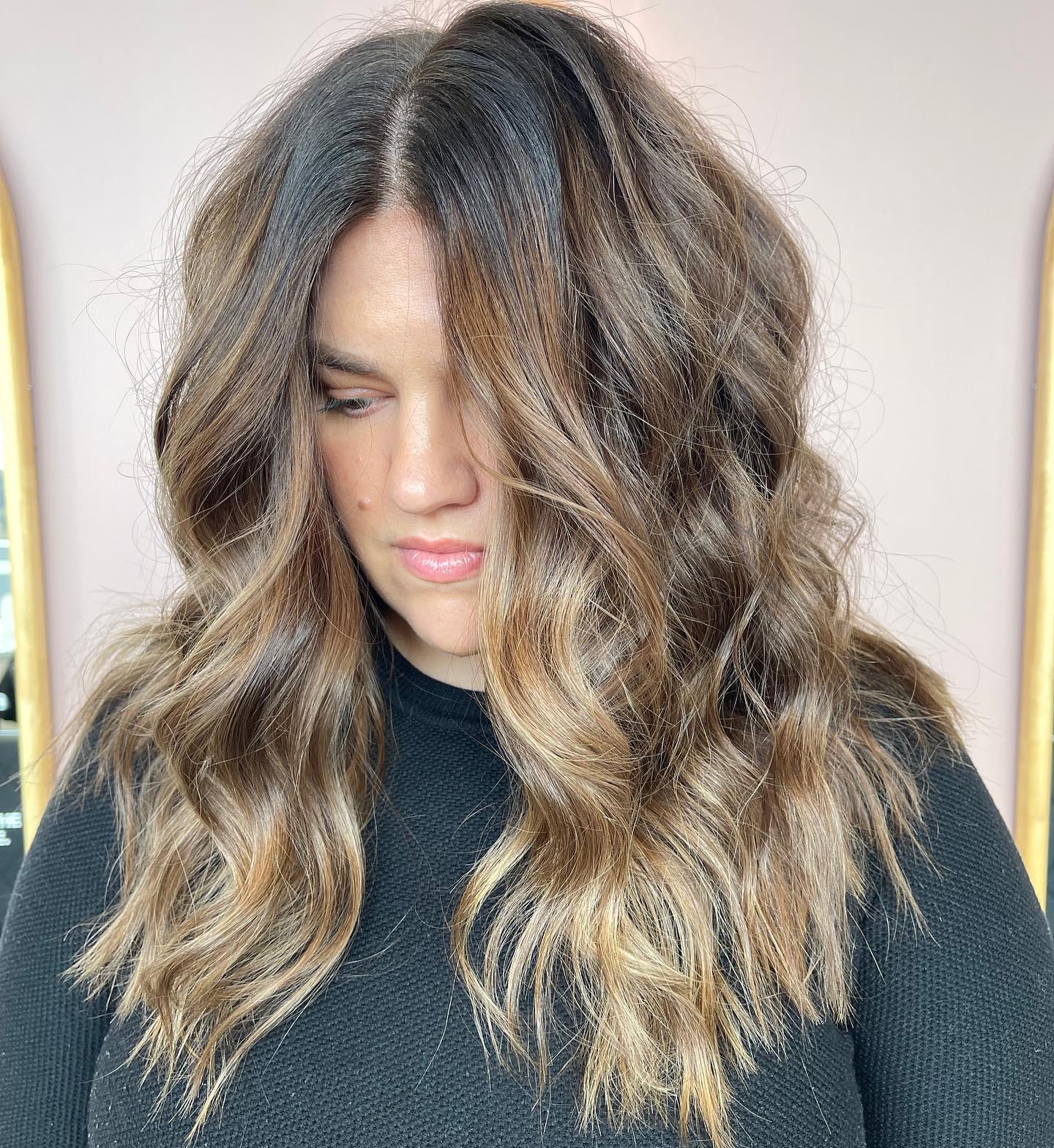 A bit different yet low-maintenance, this haircut is for any age group.
5. Natural-looking Brown Balayage Haircut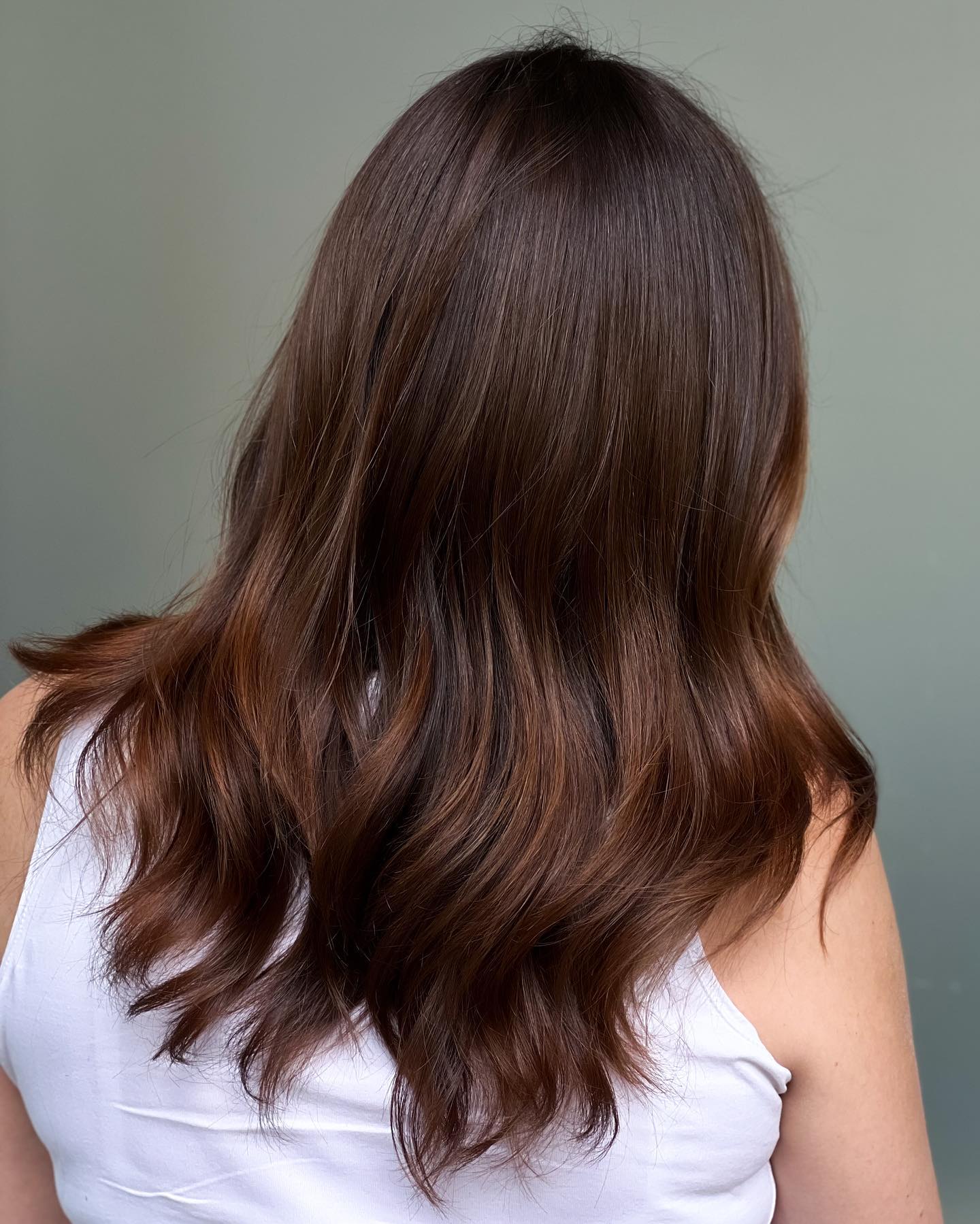 Chocolate brown is a healthy color to opt for. If you fancy natural-looking and low-maintenance options this one is for you.
Blonde Bob
1. Icy White Blonde Bob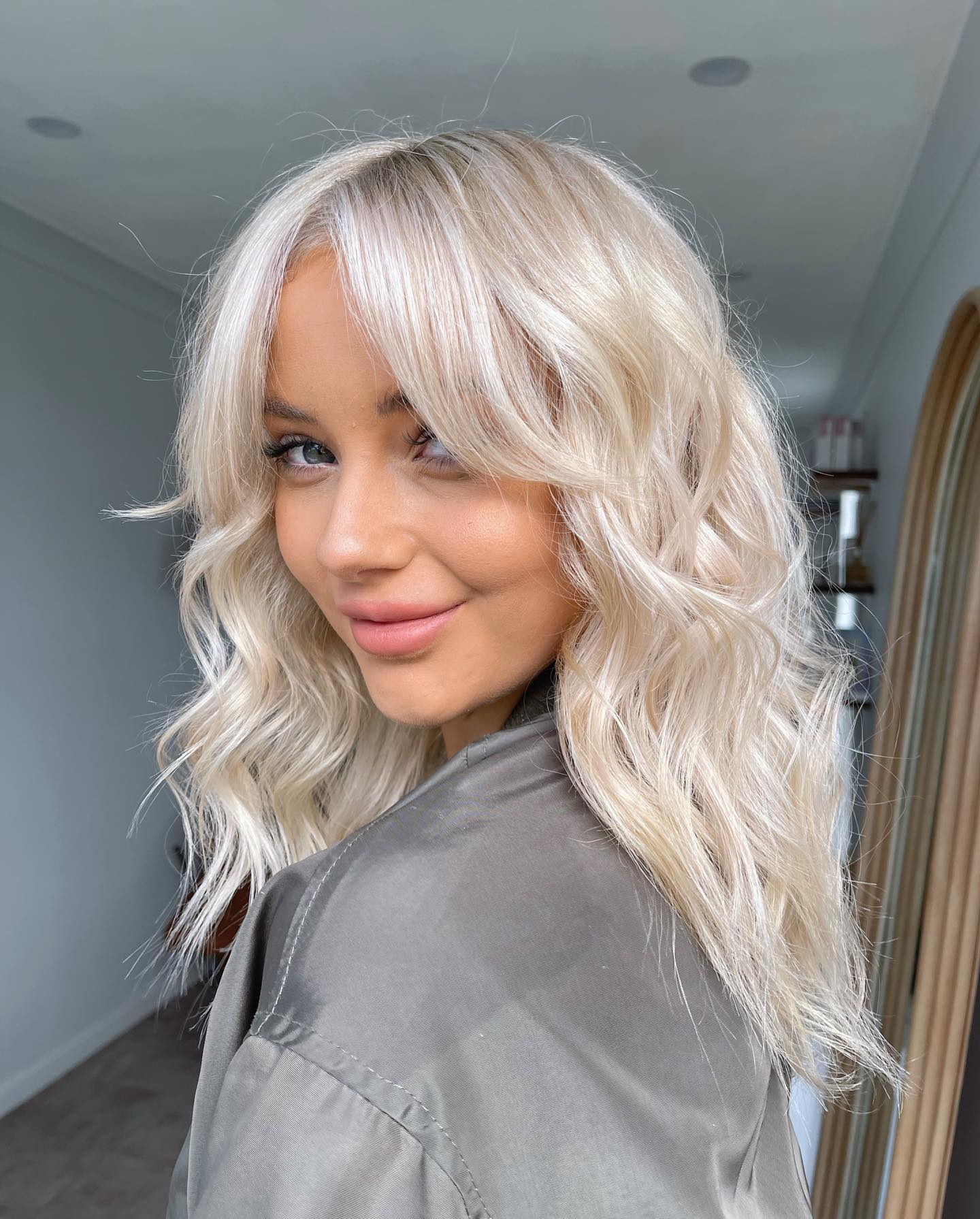 Make sure that you color this platinum bob every 5 weeks to prolong its lifespan and shine.
2. Chopped Blonde Bob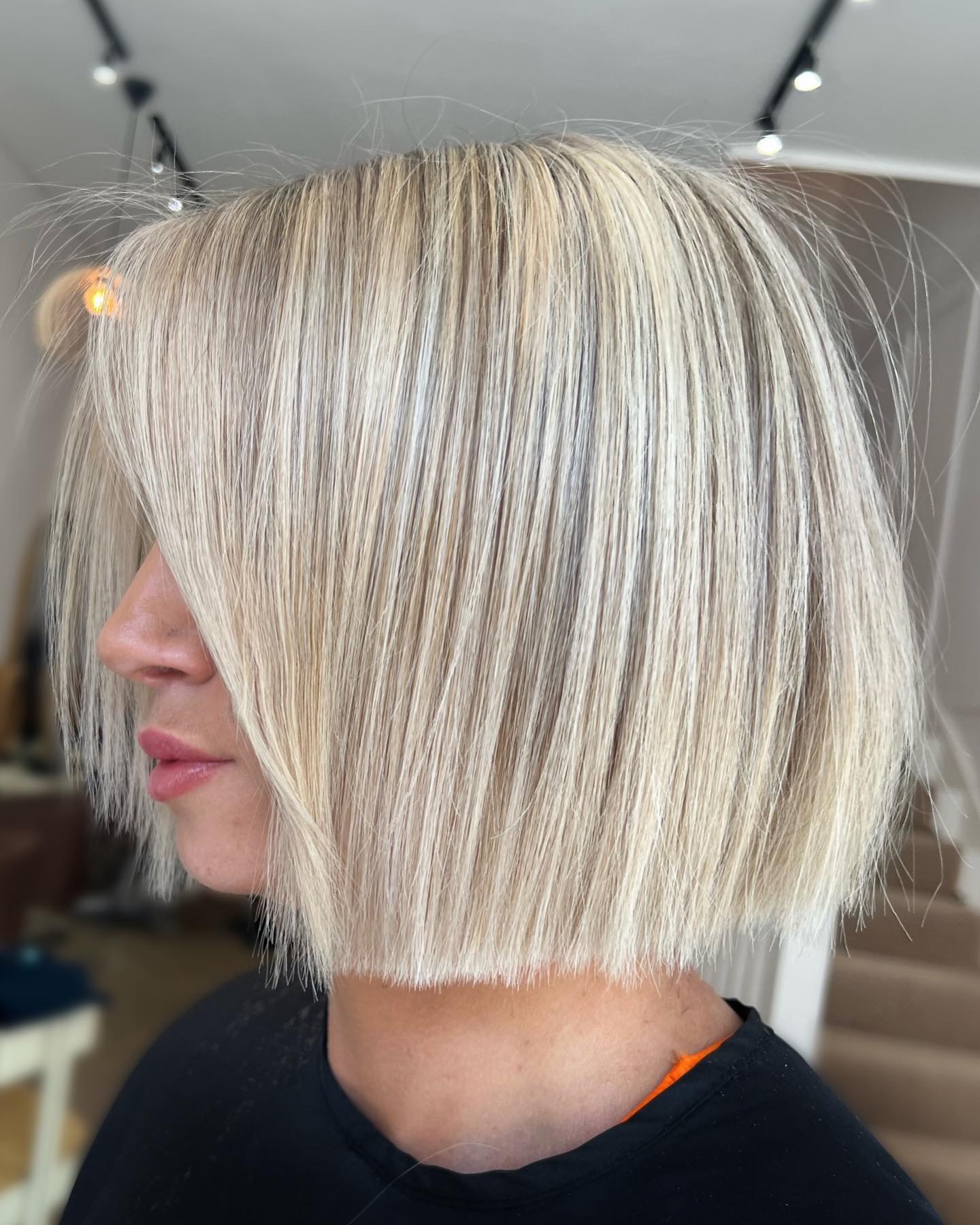 Super trendy and modern, this retro chopped blonde bob will look amazing on teen women.
3. Straight Blonde Bob
Simple straight blonde bob that you're going to enjoy for daily wear, despite your age or headed event.
4. Wavy Icy Bob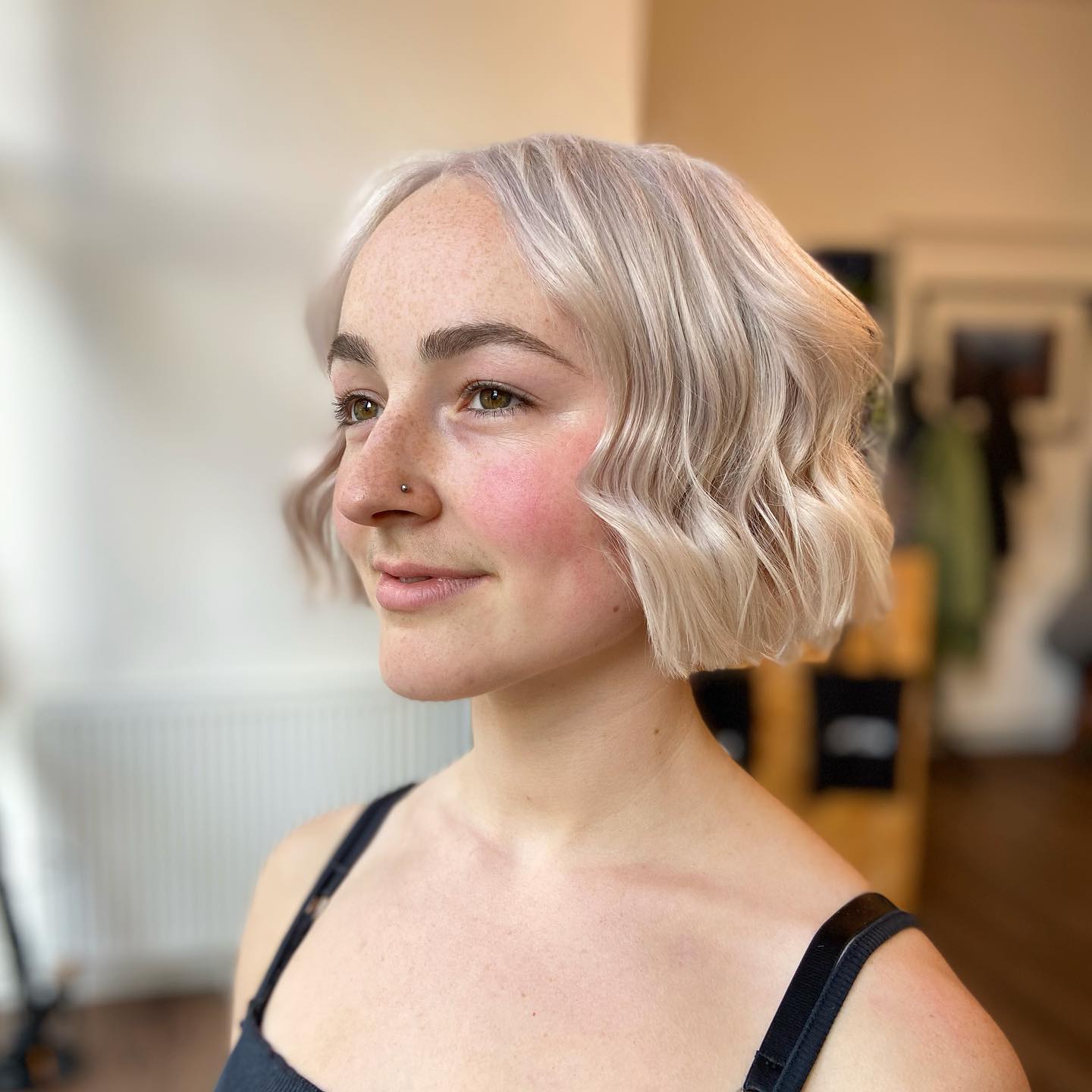 A wavy icy bob and these soft curls will look feminine and elegant, perfect for formal dances or night-outs.
5. Voluminous Blonde Bob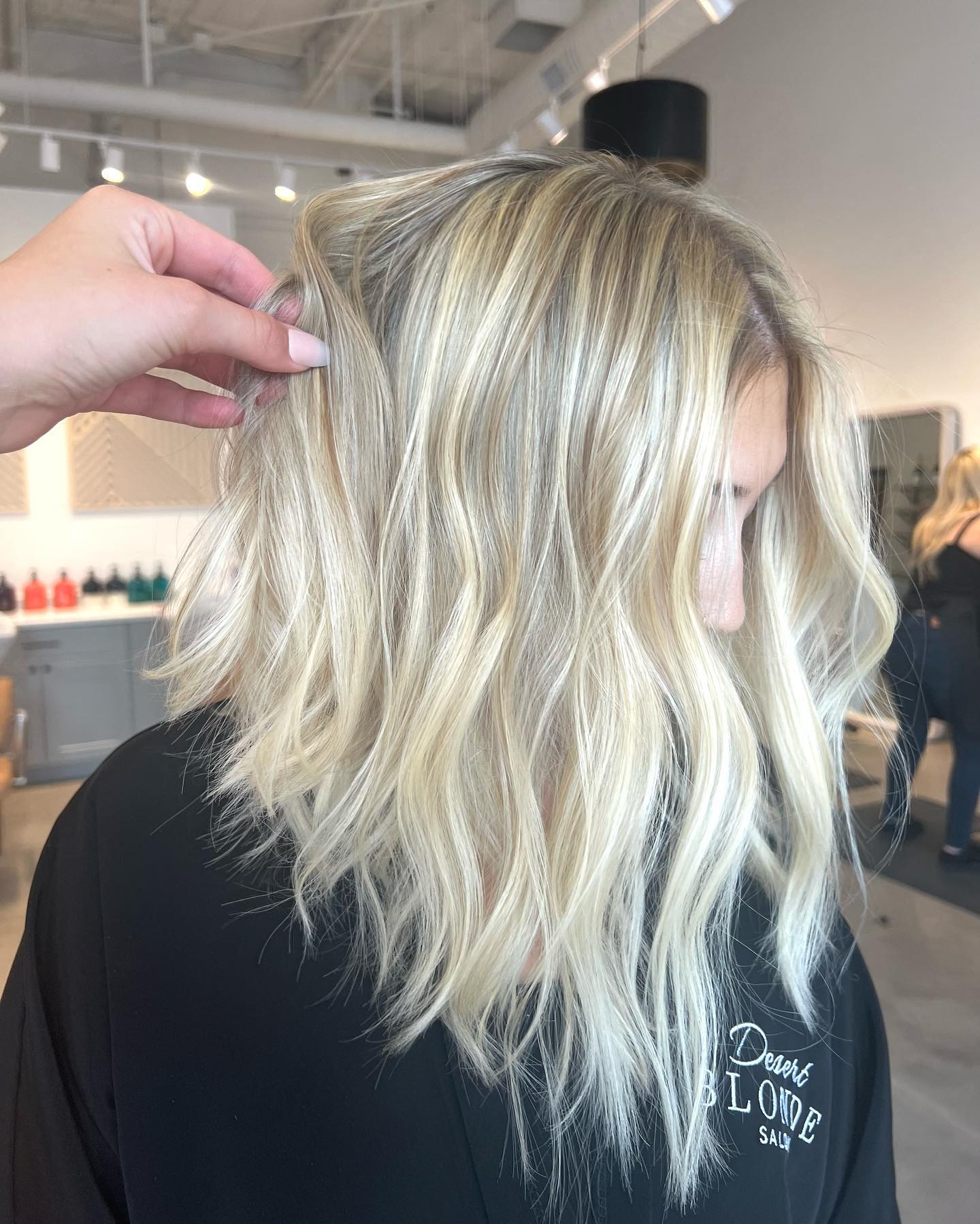 Loud & defined, this icy platinum wavy haircut is for women who want loud and voluminous ideas.
Ombre
1. Dark Brown Ombre Hairstyle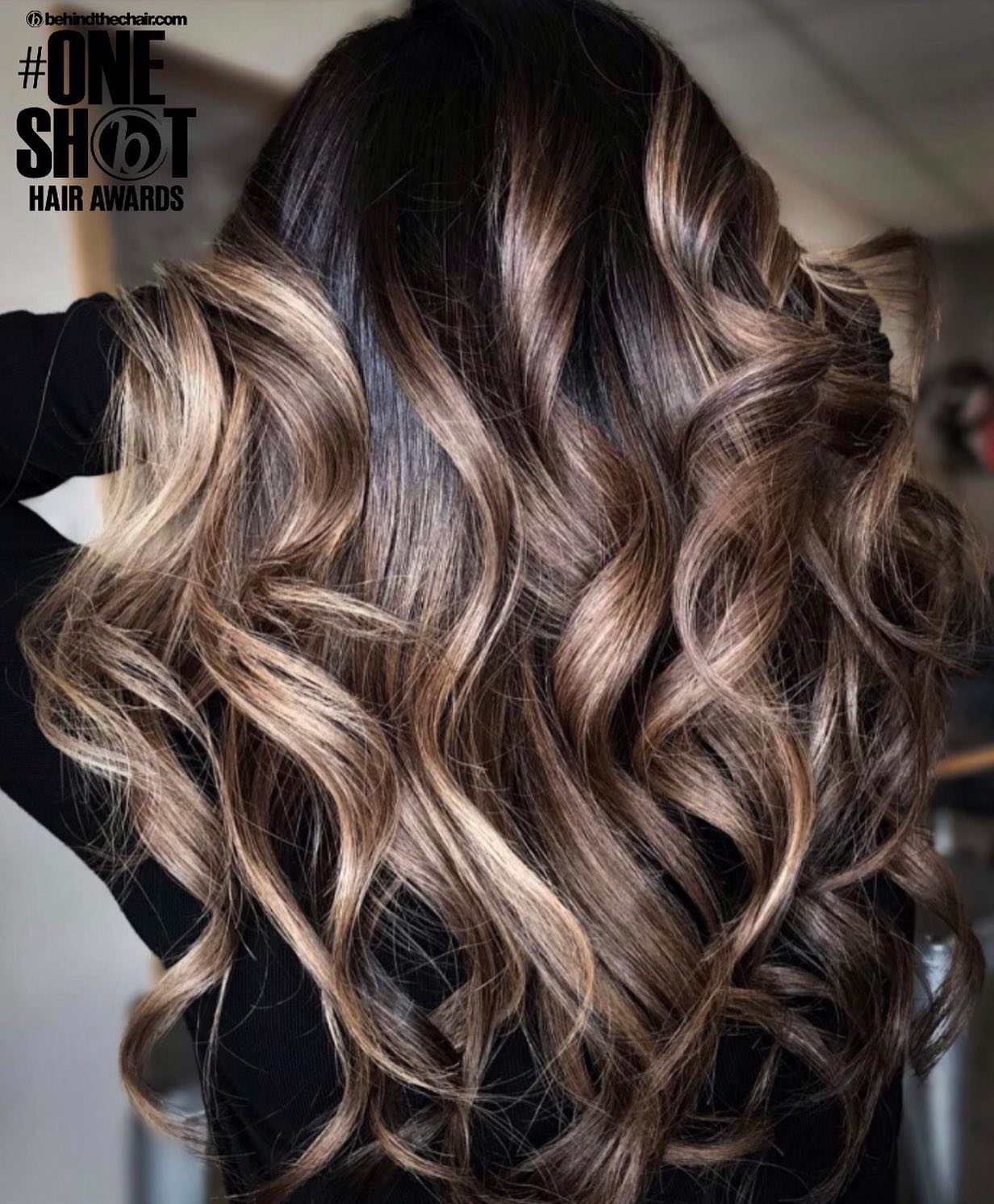 An ombre haircut such as this one has to be colored every 3-4 months, which makes it a full hit and something low-maintenance to consider doing.
2. Ombre Hair In A Ponytail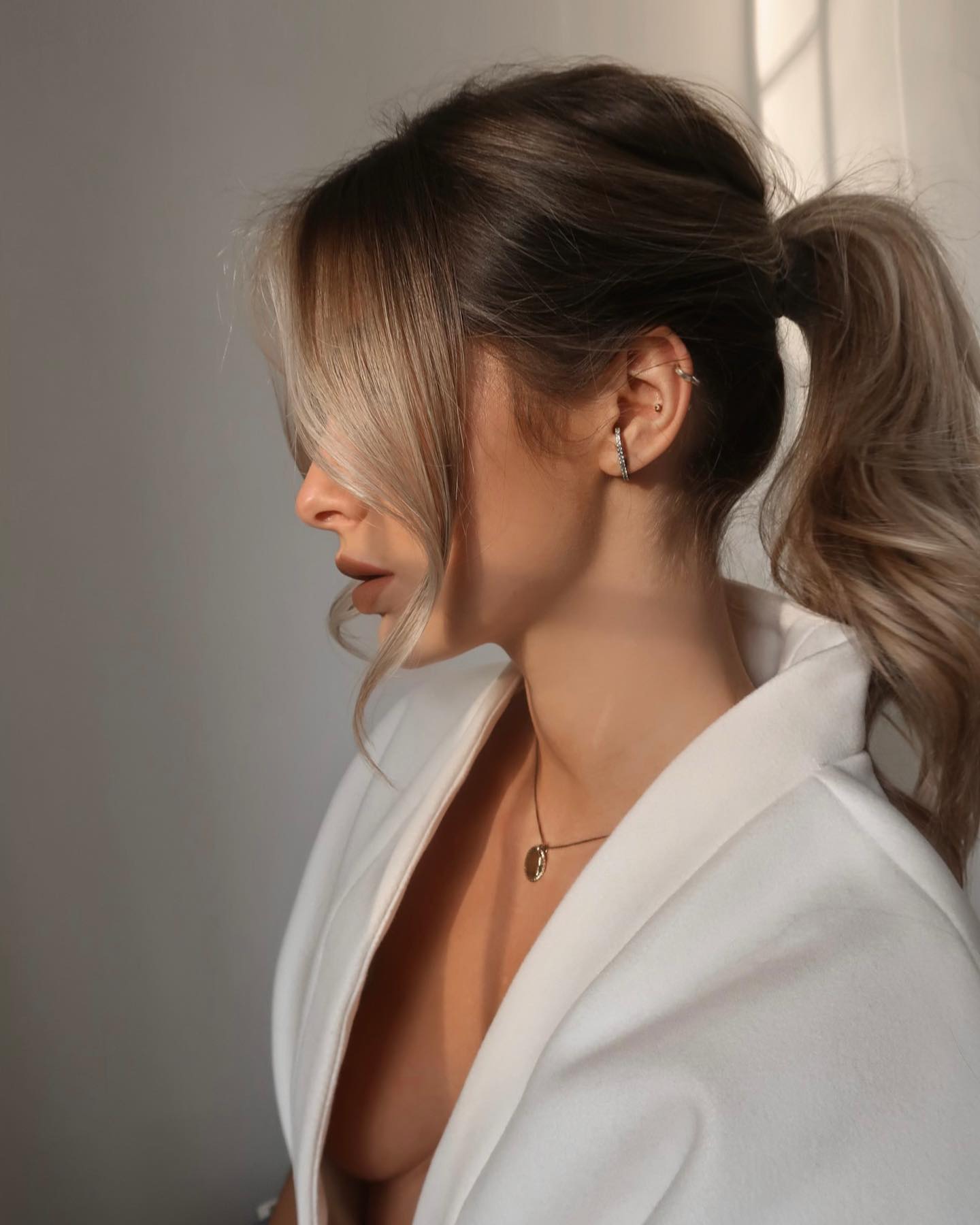 Show that your ponytail can look cute and elegant, perfect for night-outs and parties.
3. Silver Tone Ombre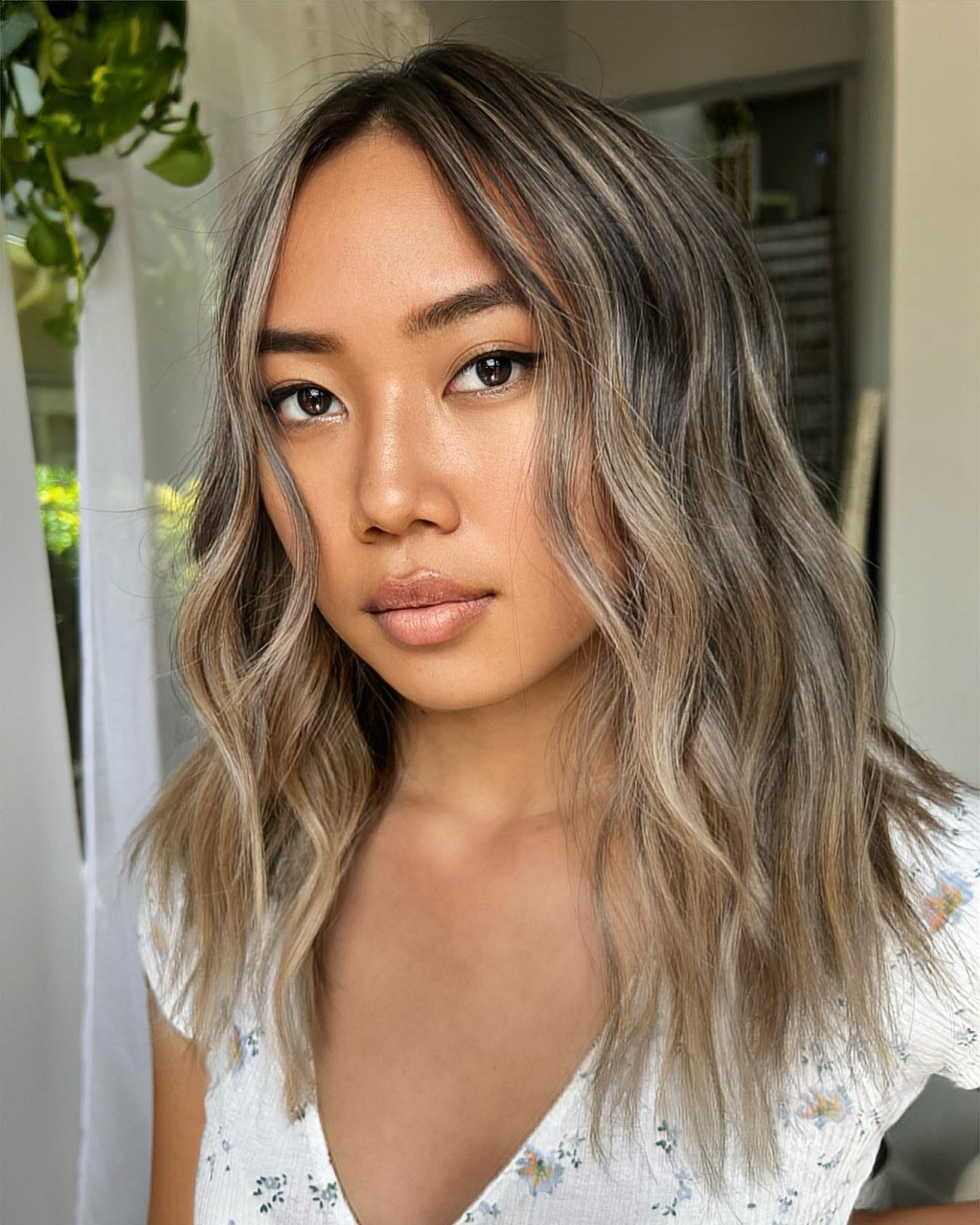 This icy silver-tone ombre hairstyle will look amazing on yellow-skin tones.
4. Blonde Ombre Haircut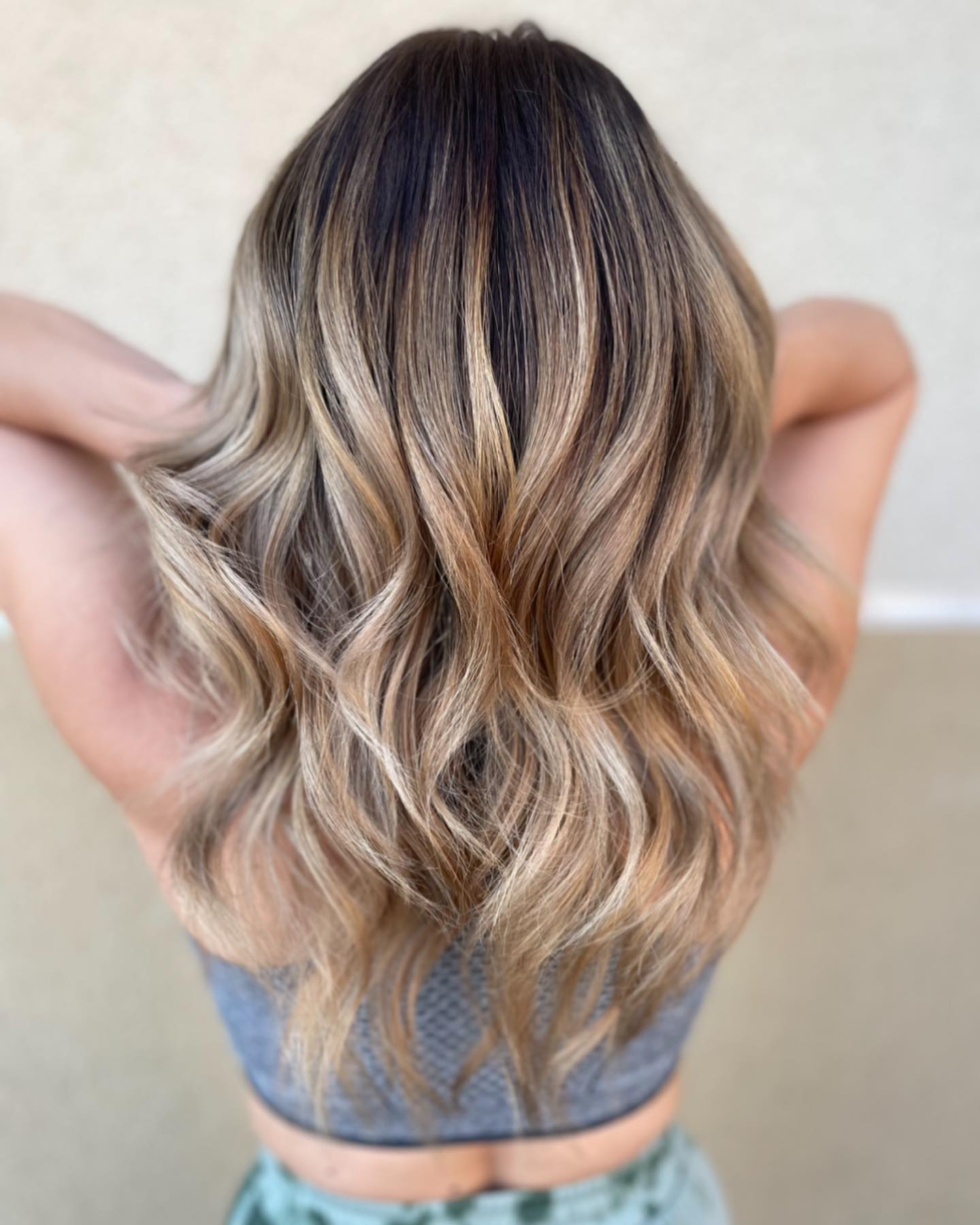 Cool ombre hairstyle that is flirty and feminine! It will look great with natural brown roots.
5. Icy Silver Blonde Cut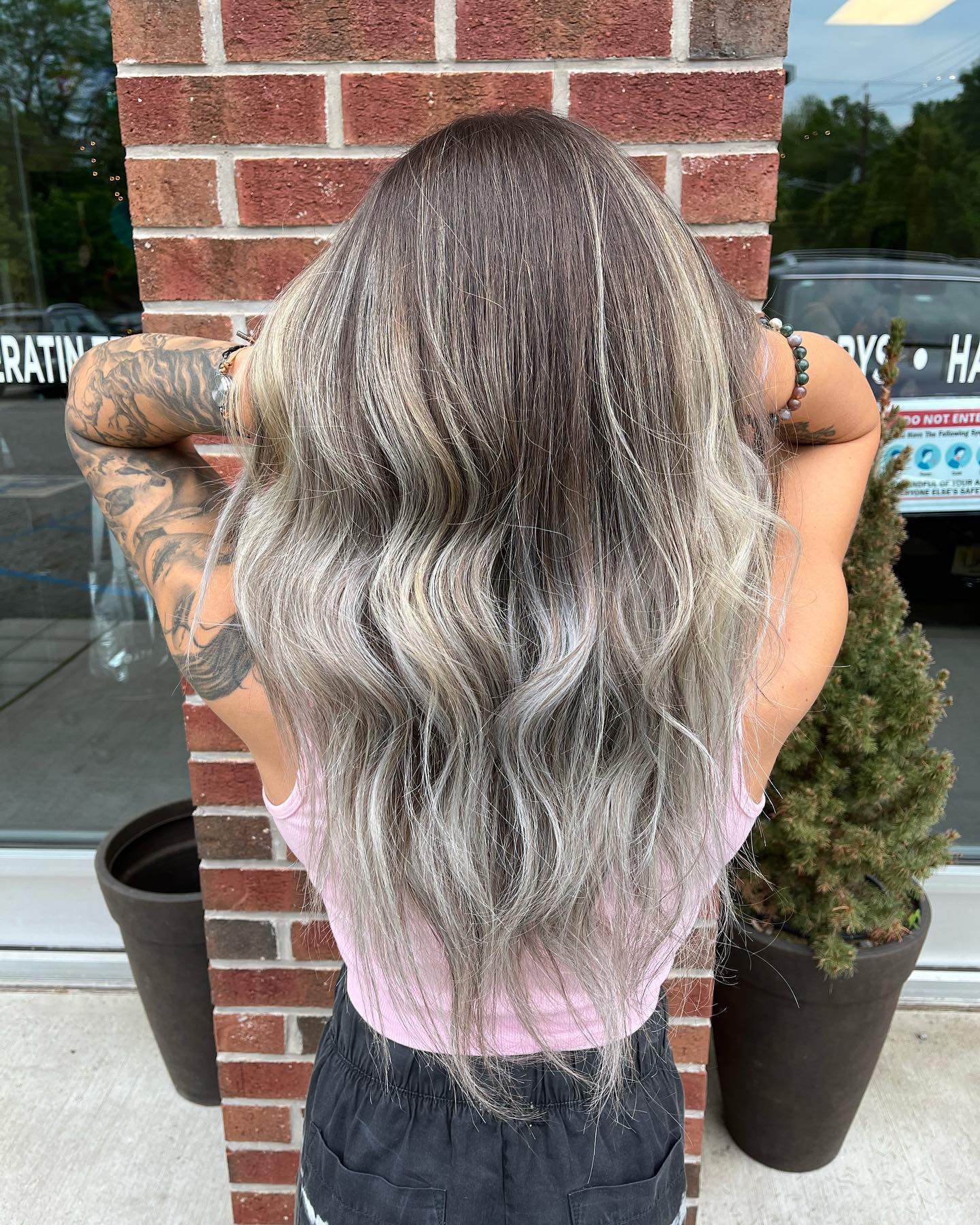 Icy silver ombre has to be toned with the right hair-care products. Invest in your items to get the best outcome.
Red & Copper
1. Red Ombre Hairstyle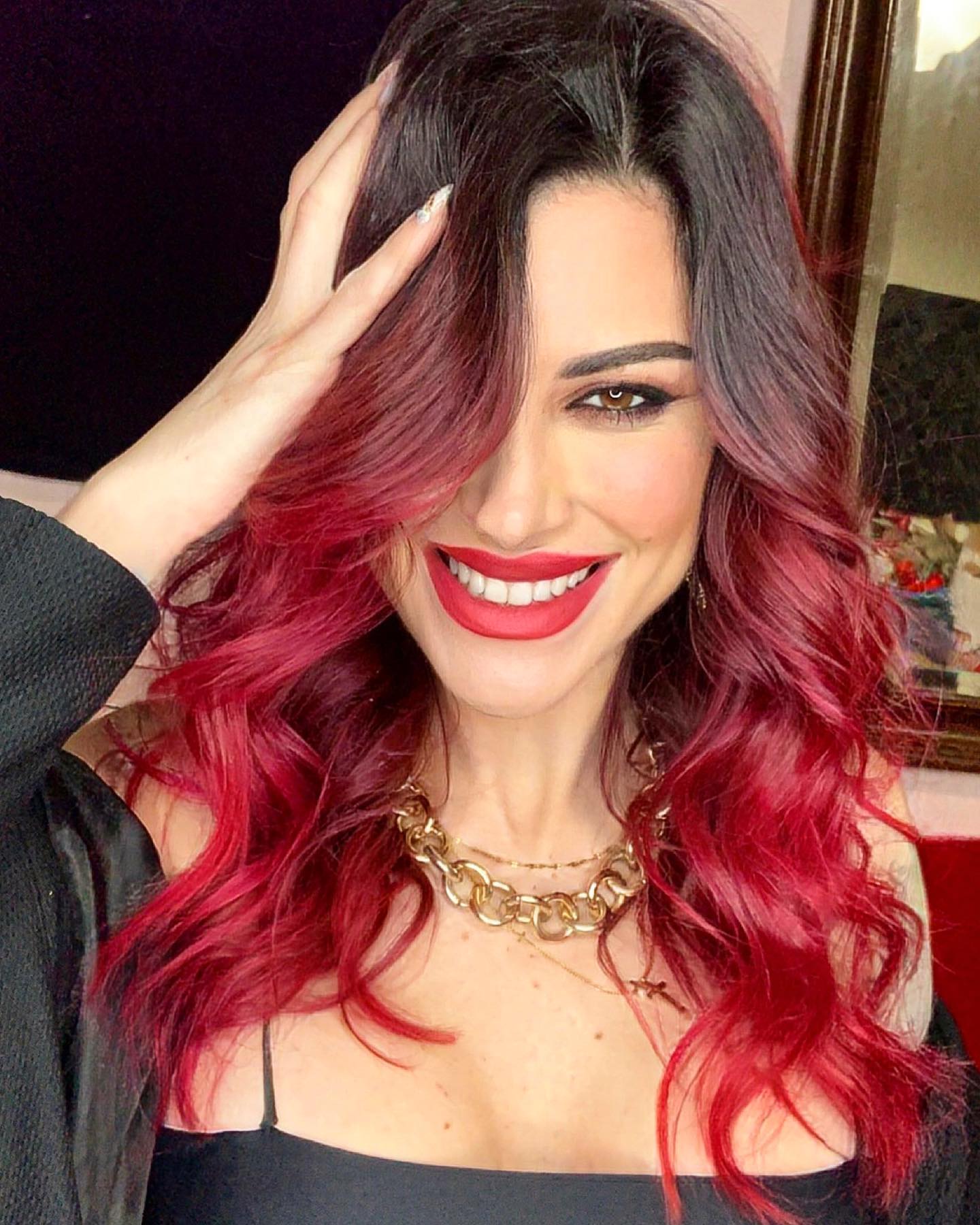 If your natural hair is dark brown or black you can decorate it with these red highlights.
2. Red Bob Haircut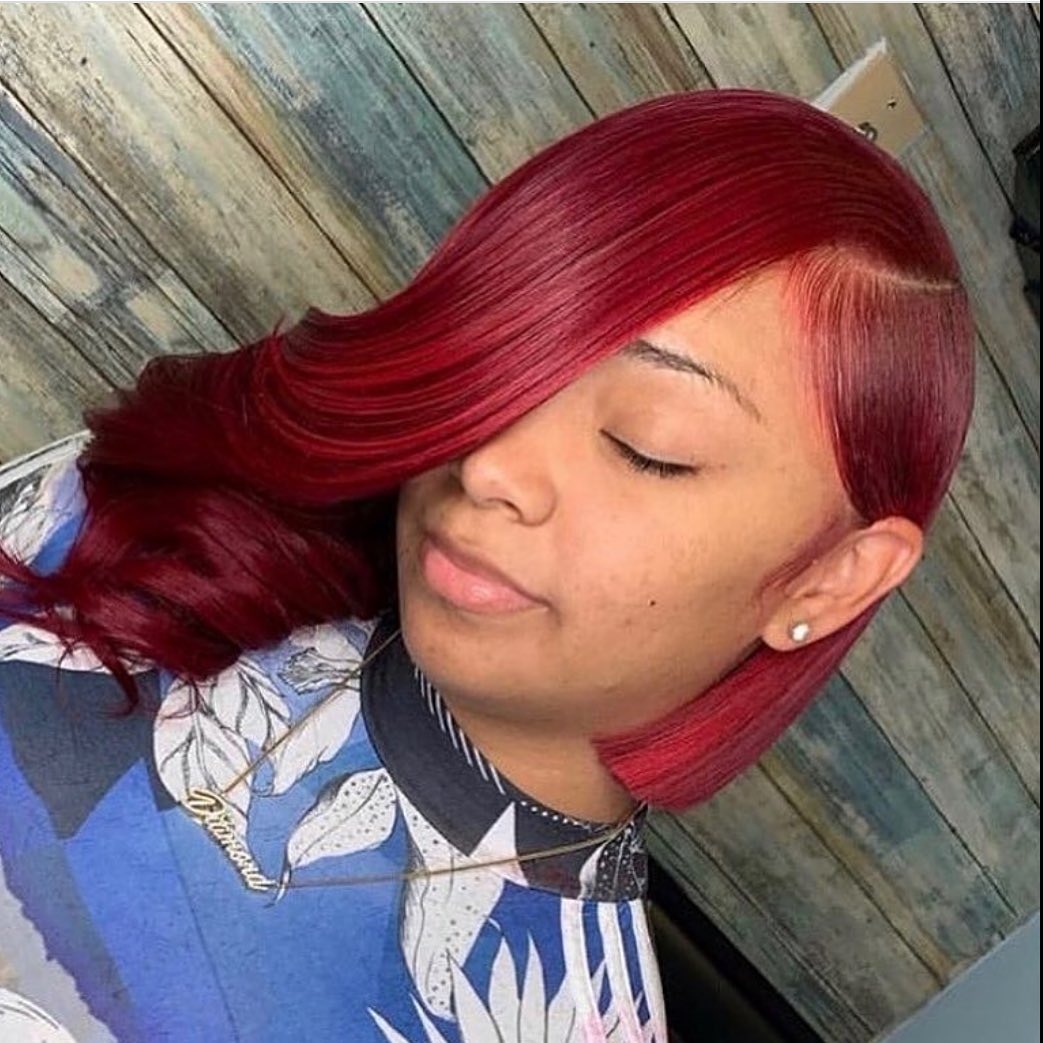 Wear your bright red bob on the side for this chic moment!
3. Long Copper Haircut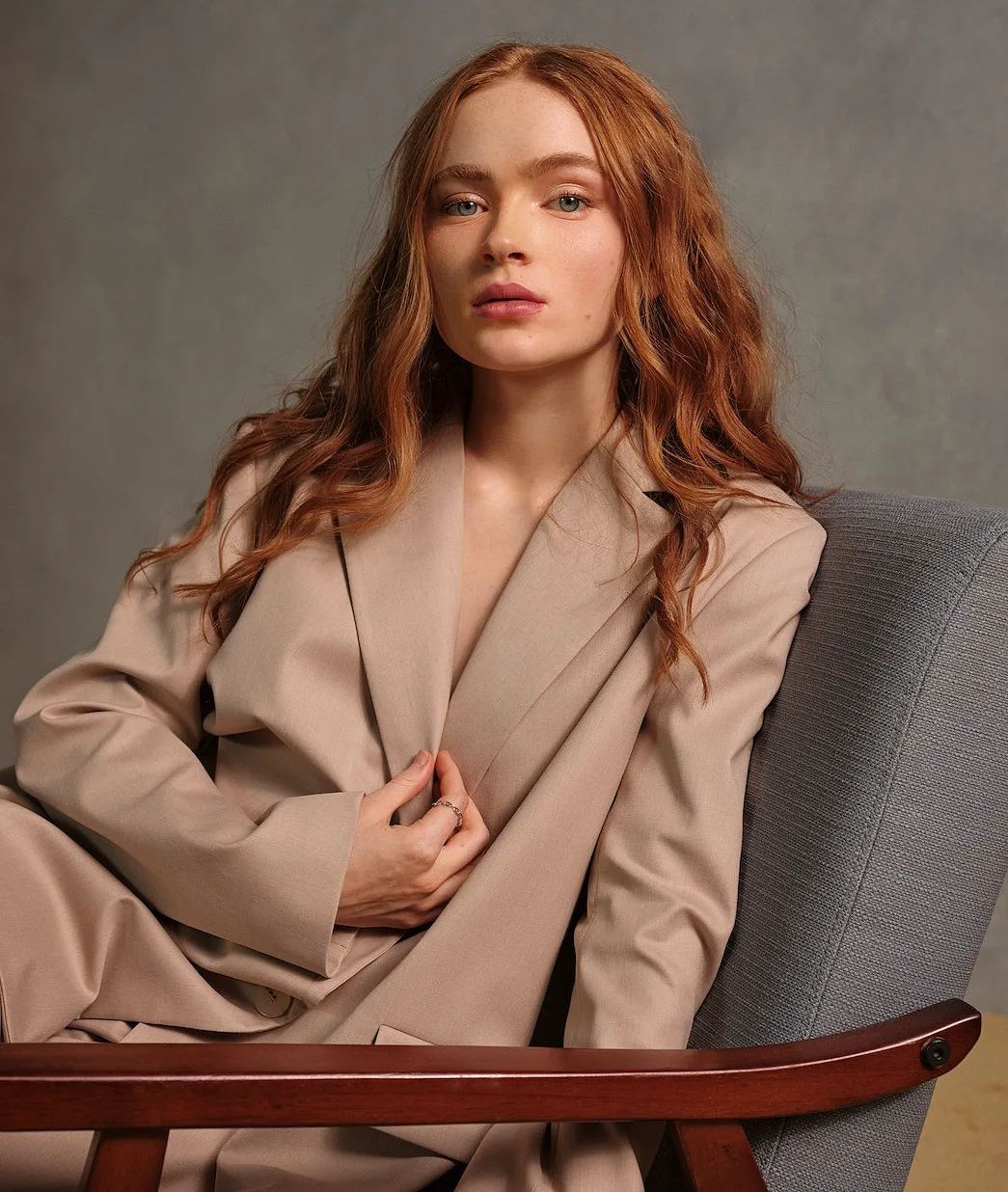 Long copper hair and these voluminous waves will look great for formal events.
4. Soft Red Hairstyle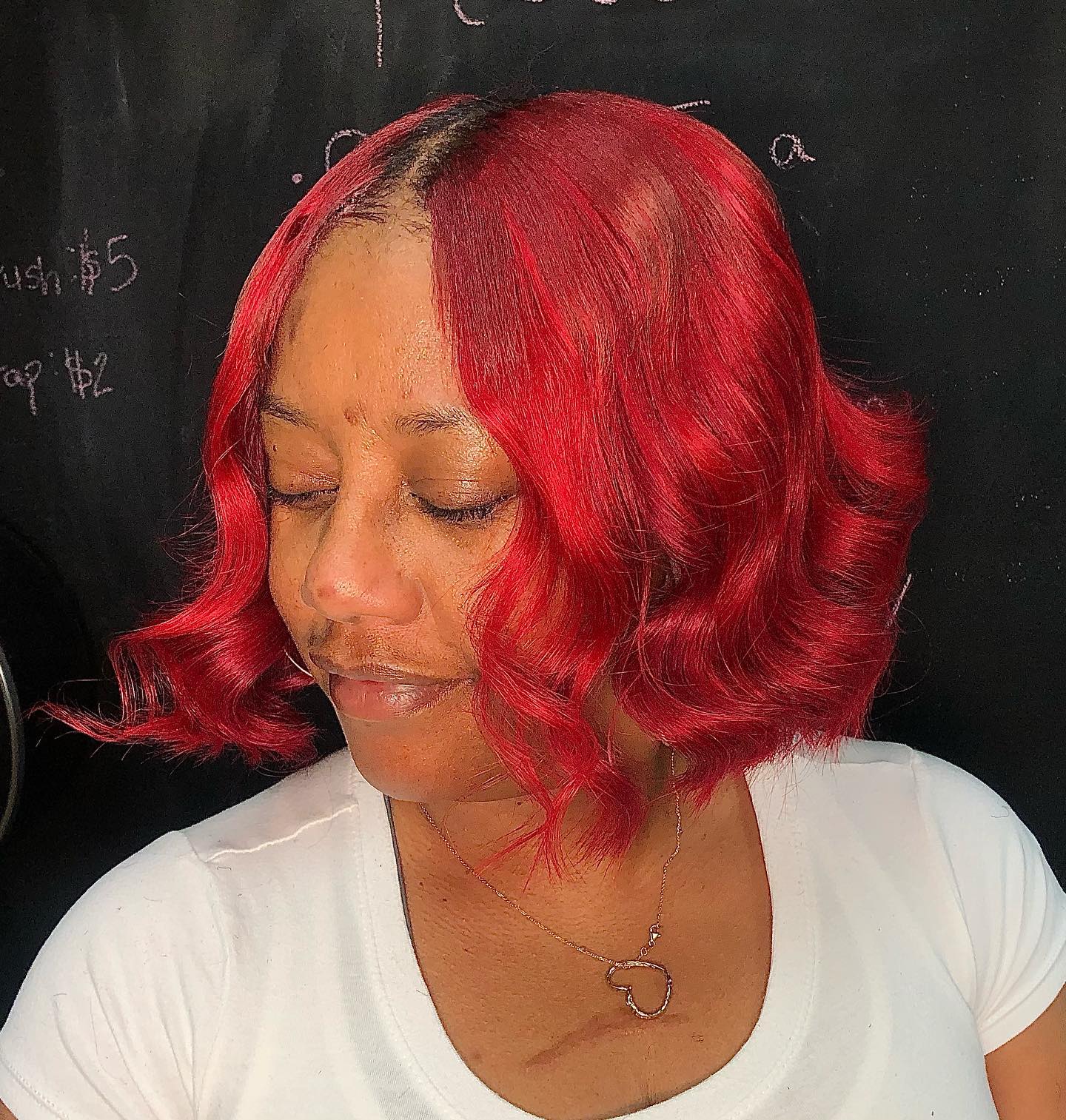 Soft red and cute, a bob such as this one with curled ends will work well for mature women.
5. Stylish Red Haircut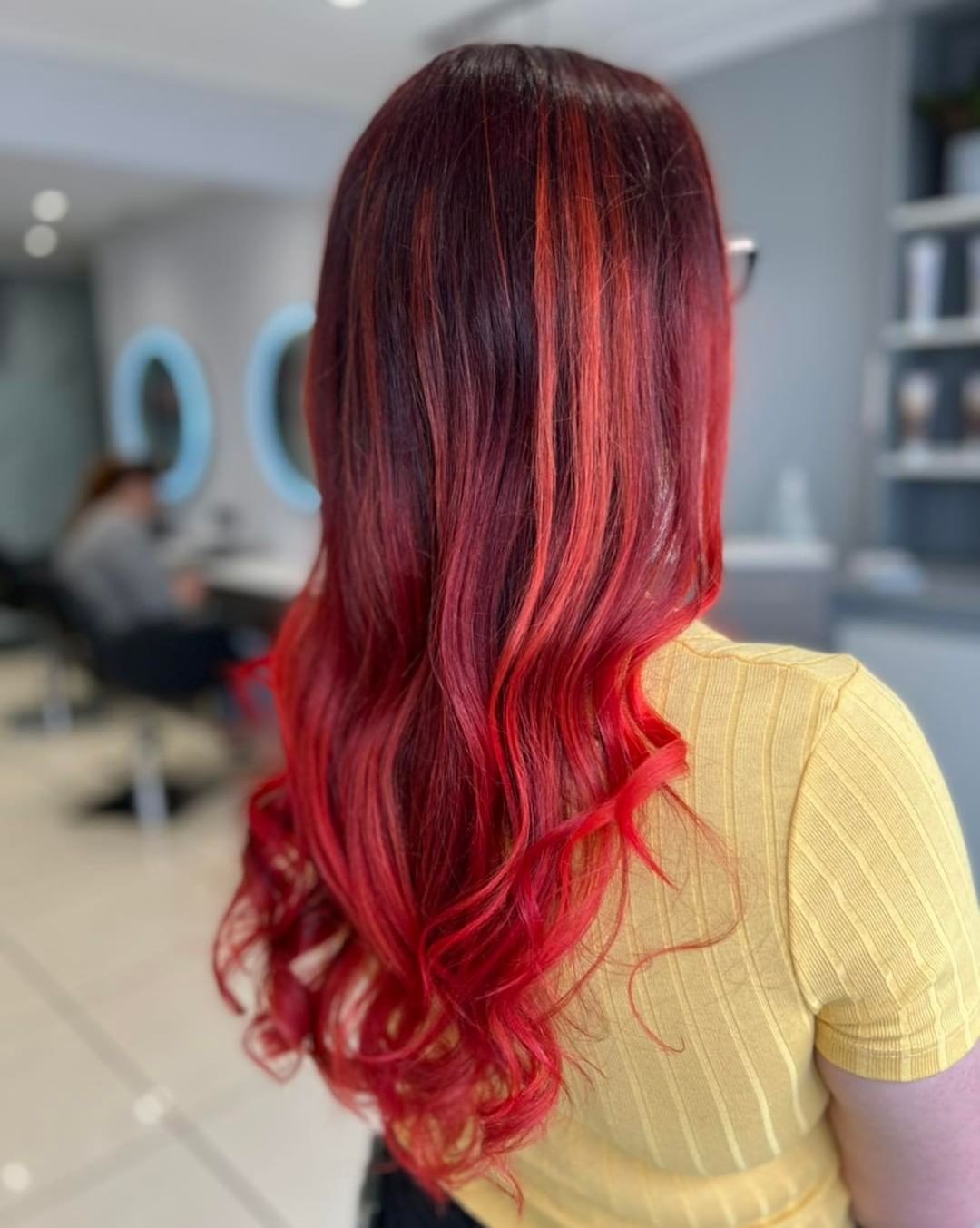 A long voluminous stylish red haircut with this bright pigment is a must-do for the fall!
Black & Silky
1. Smooth Black & Silver Haircut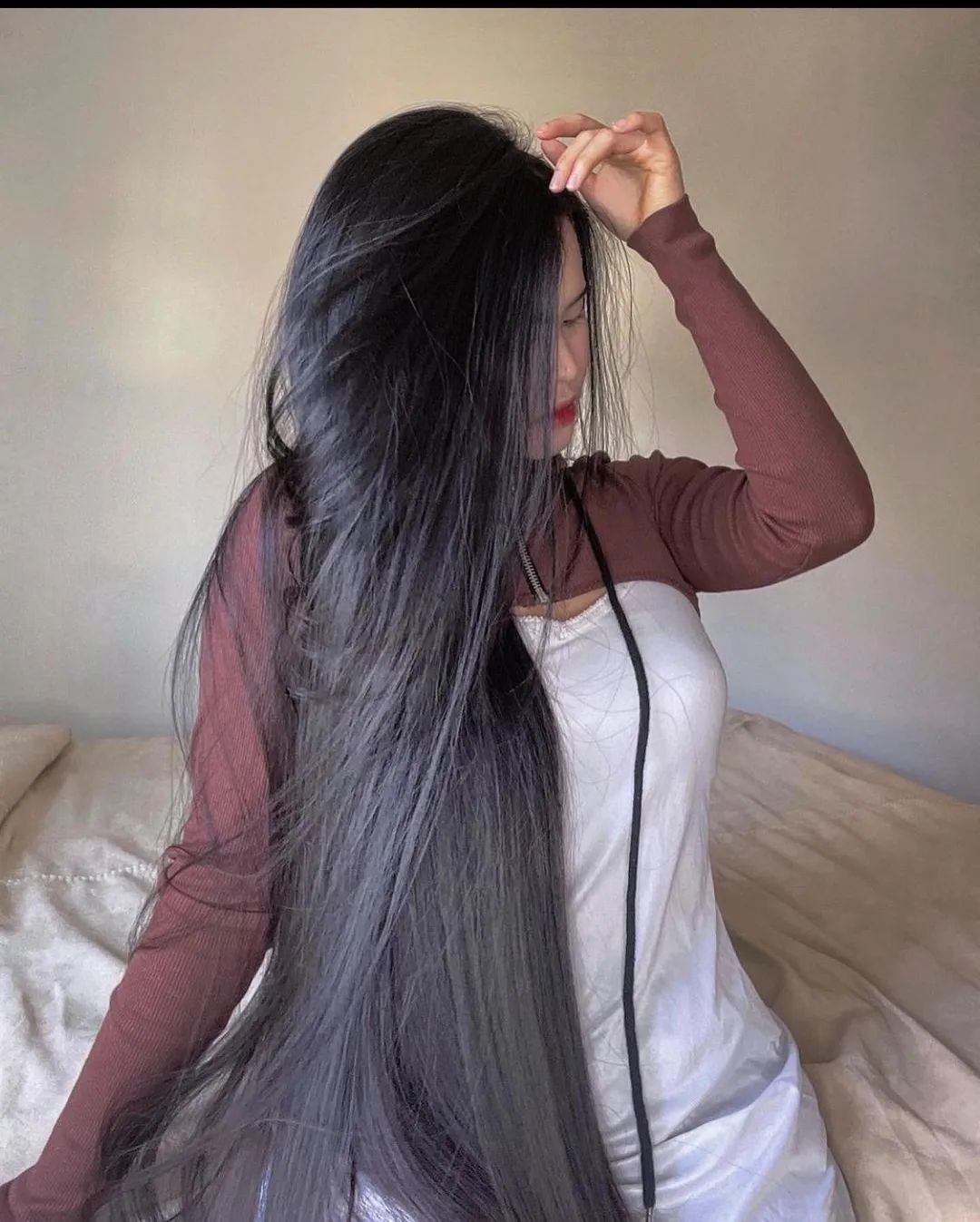 Not a lot of women can grow their hair out to this length. Can you?
2. Straight Black Hair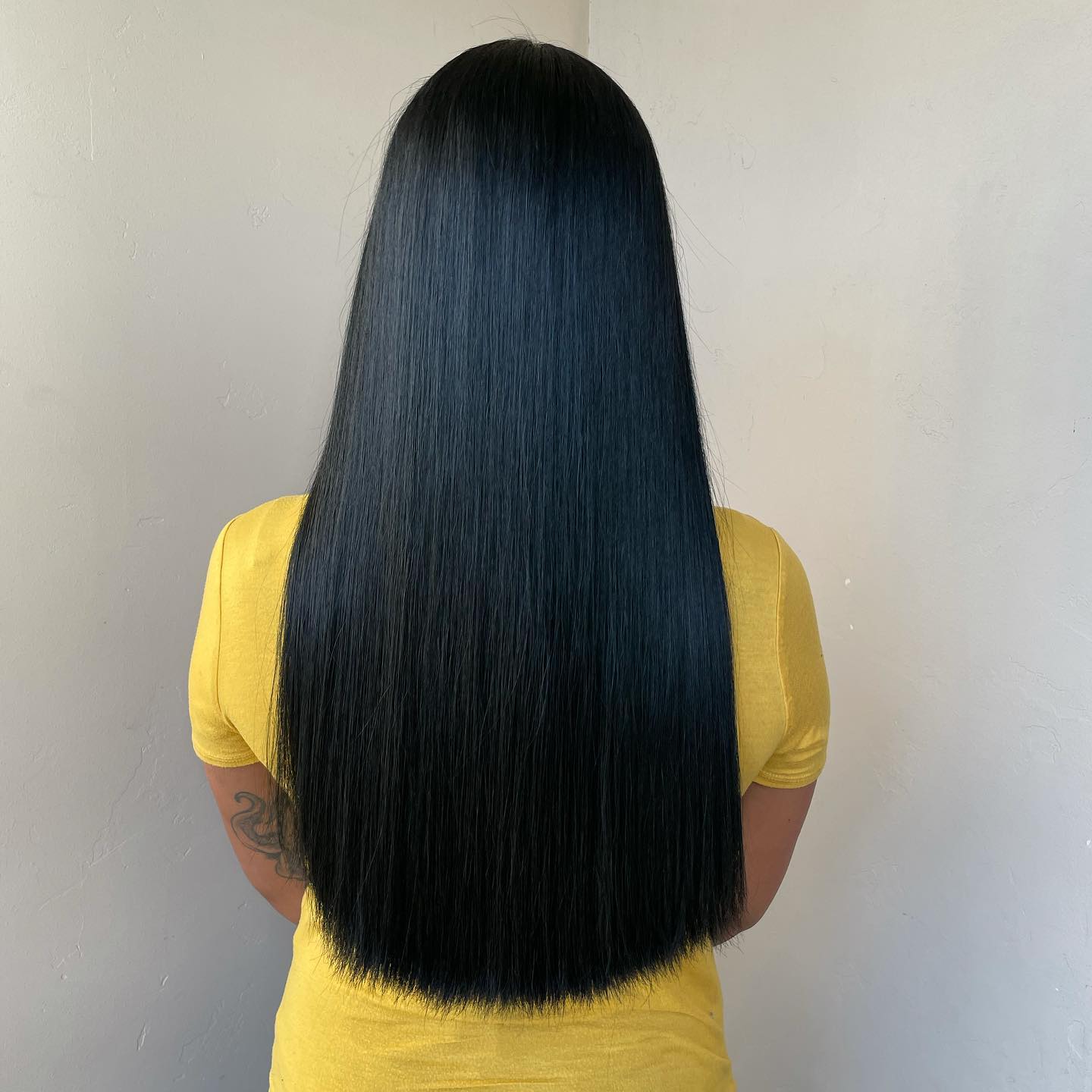 Long straight black hair such as this one will always look healthy and shiny.
3. Curled Ends Black Shiny Hair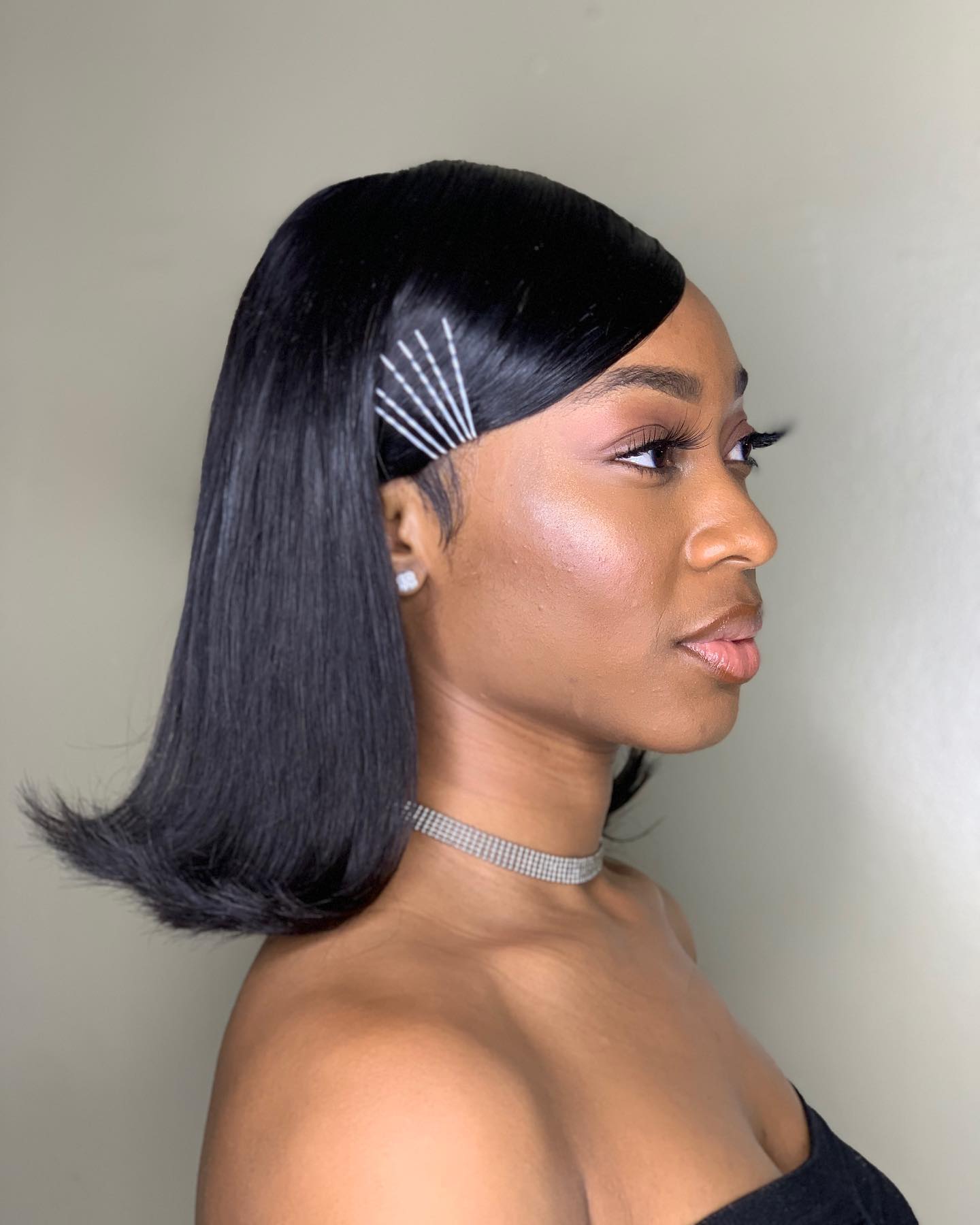 Curl your ends a bit and a bob such as this one will look Barbie-like!
4. Black & Long Silky Hair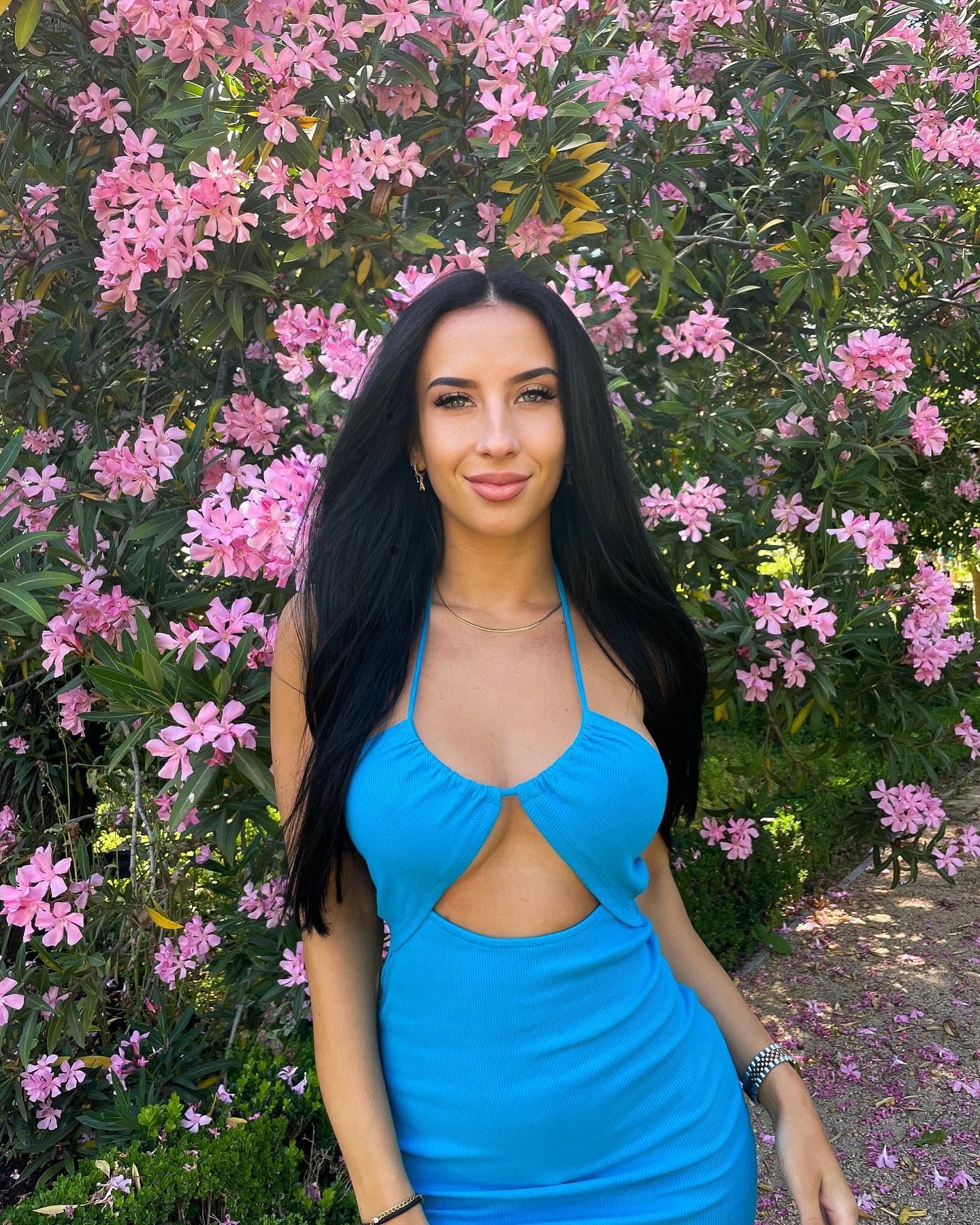 Women who have naturally long, thick, and healthy hair will easily pull this off!
5. Voluminous Black Hairstyle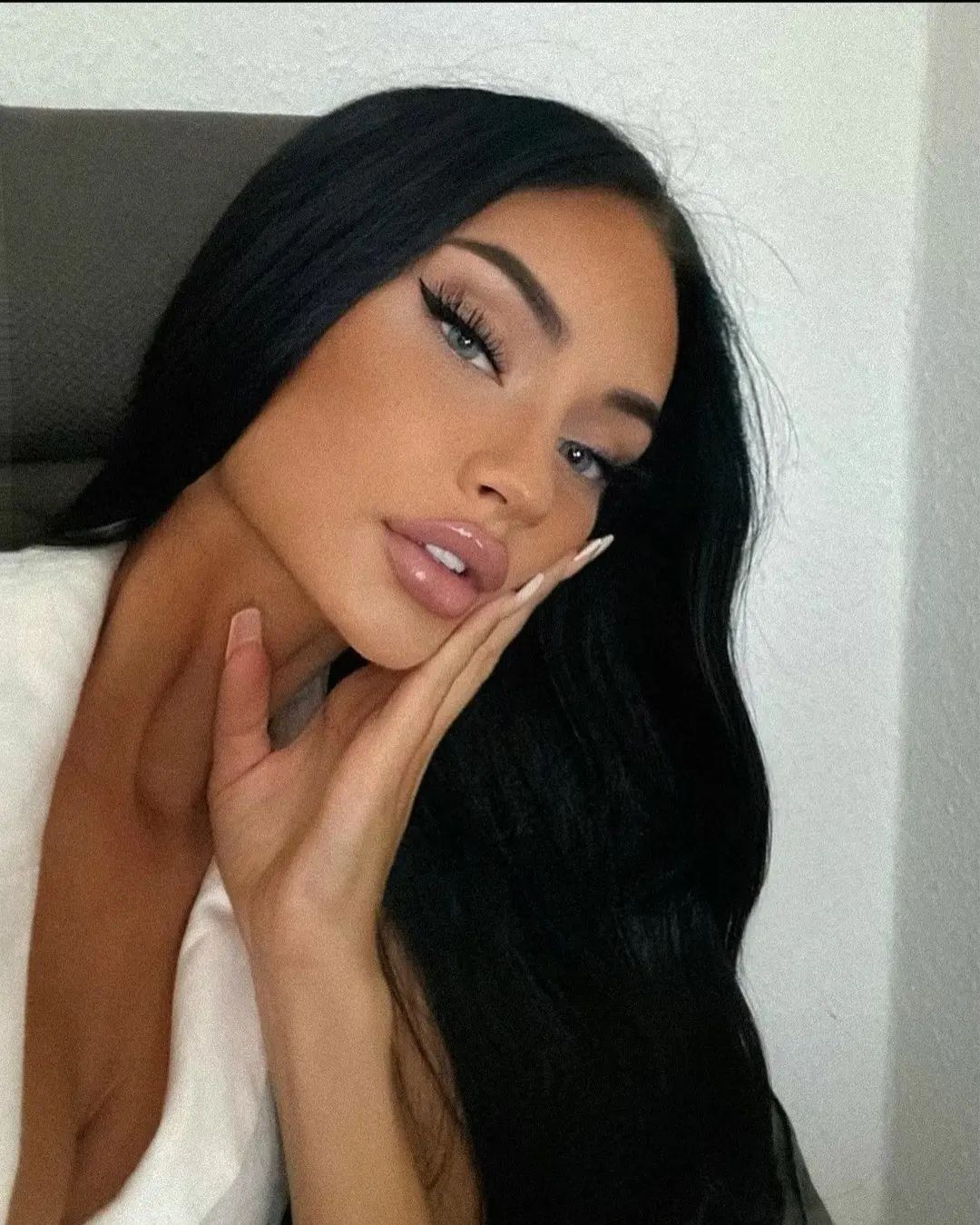 Make sure that you have 3 box dyes to color your entire hair.
Orange
1. Long Orange Haircut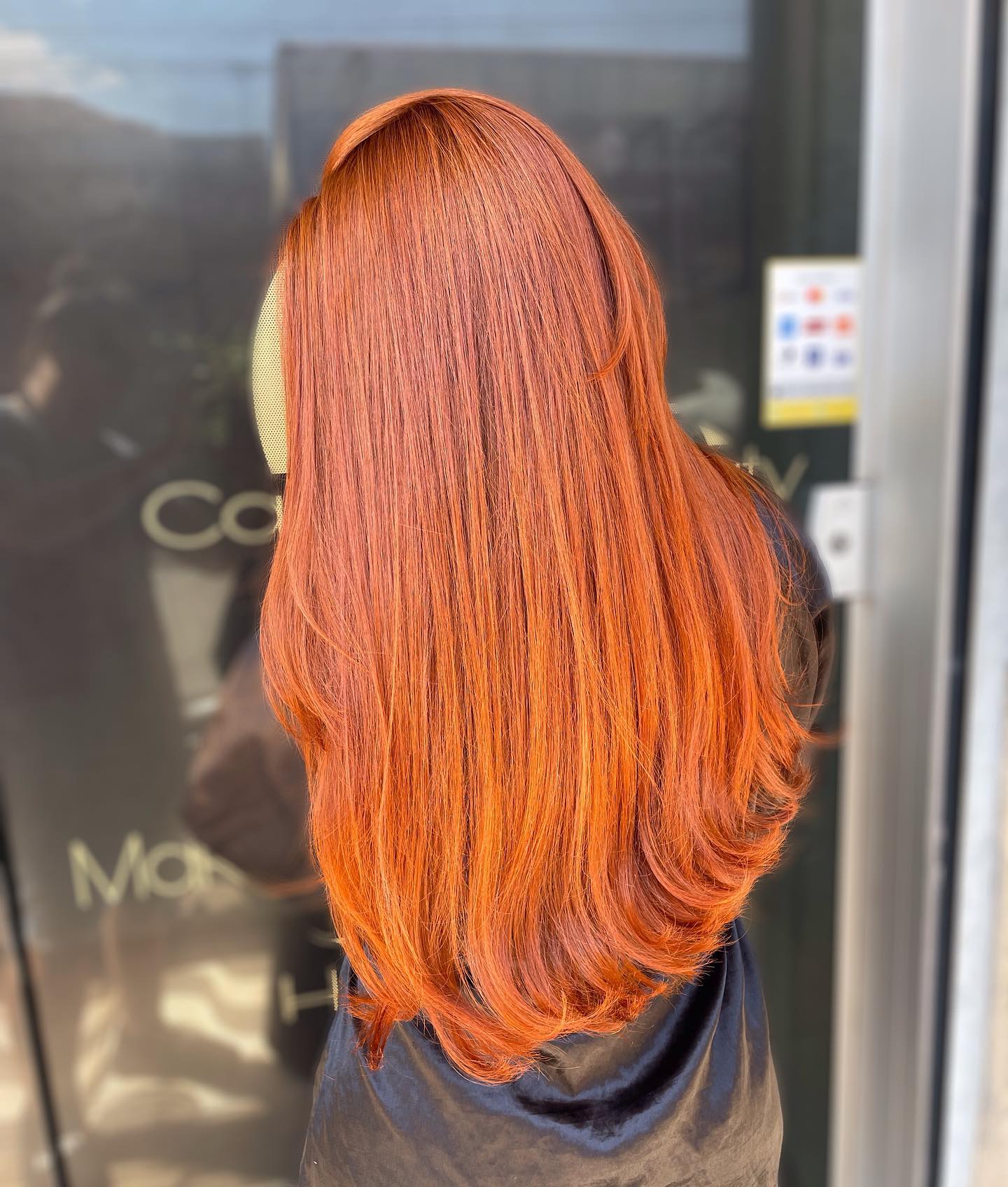 Orange color such as this one will look great on younger women. It is a bulletproof look for the fall season.
2. Wavy Orange Hairstyle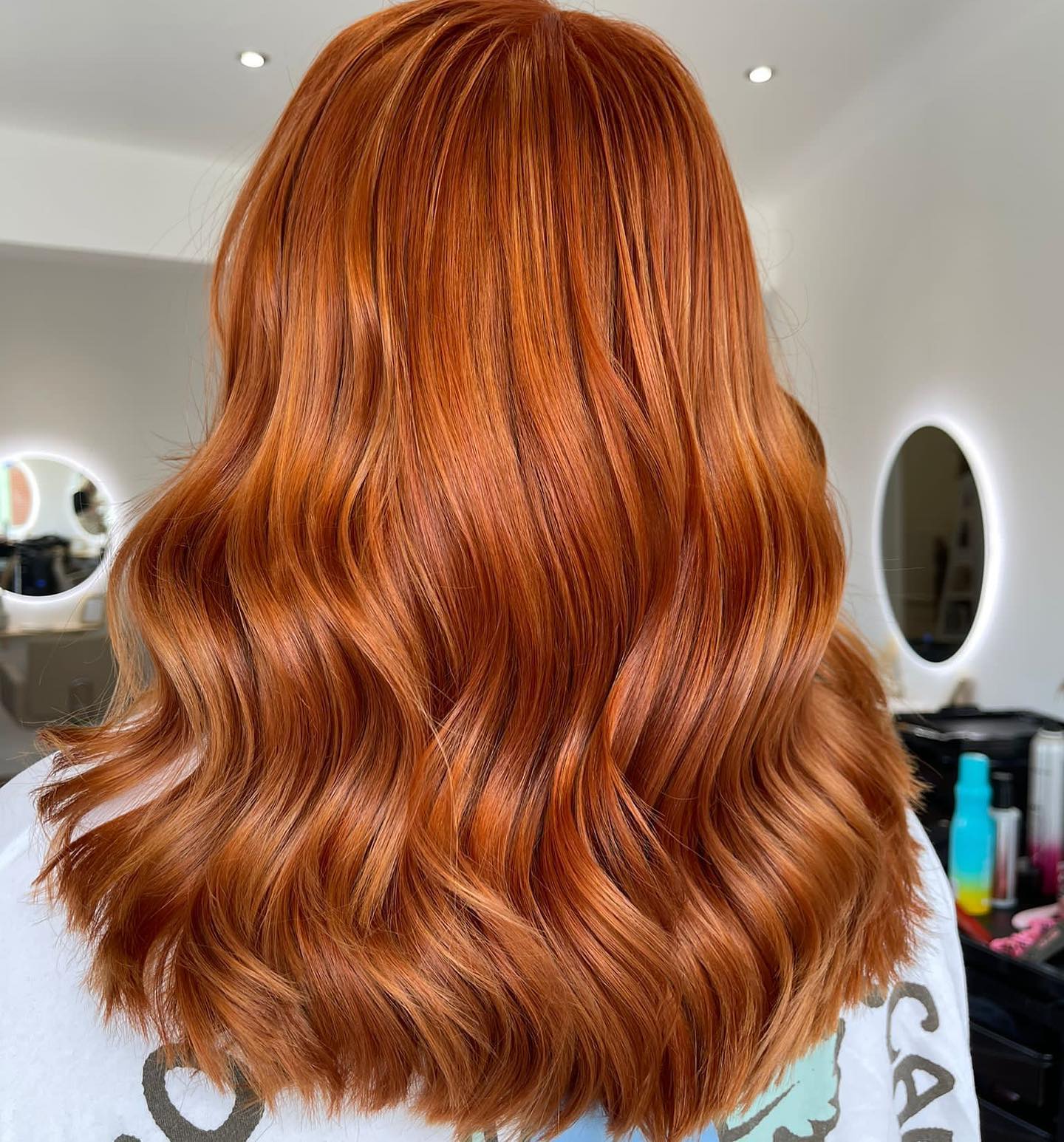 Wavy, orange & soft, this haircut and color will never go out of fashion!
3. Soft Orange Curly Cut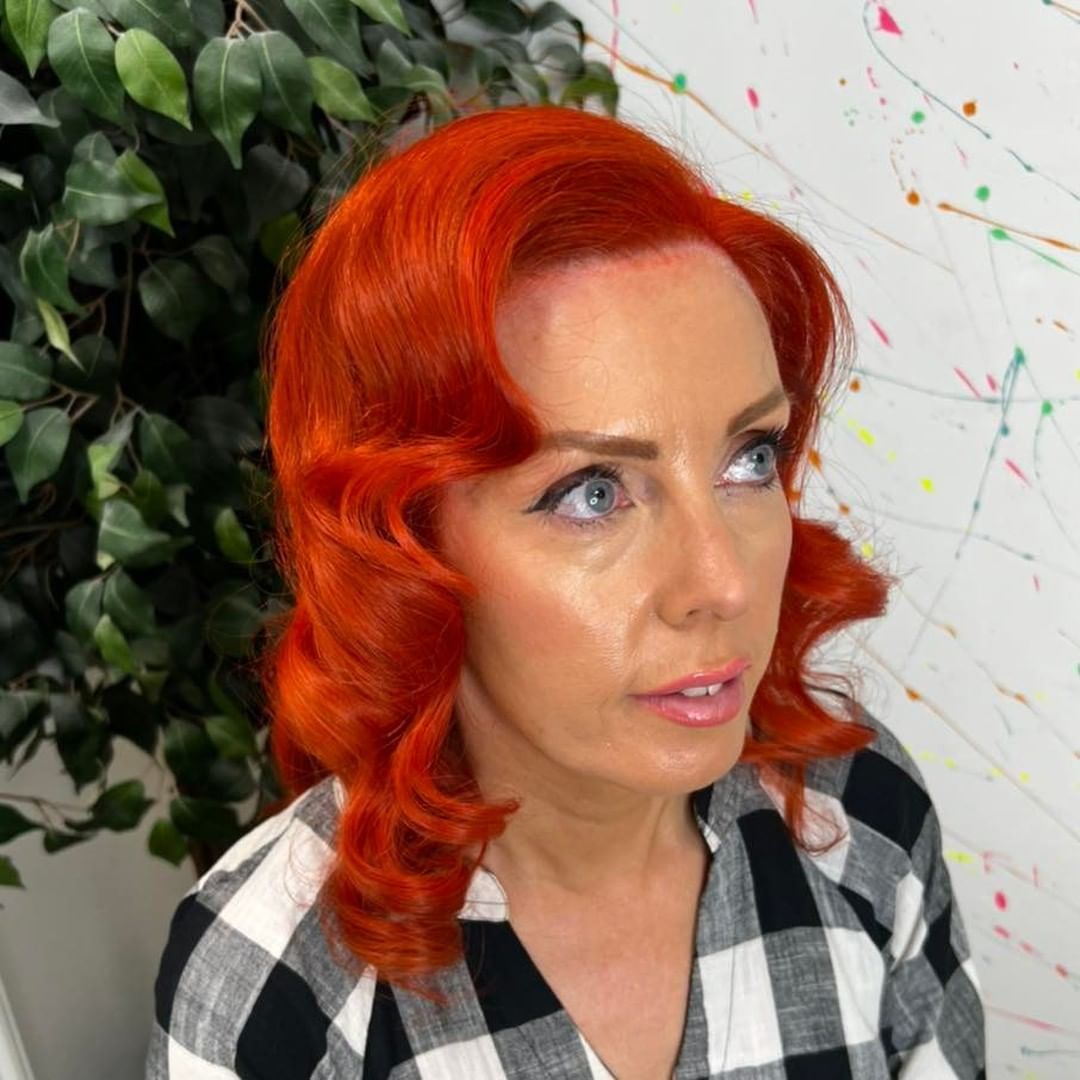 Use a curling wand to achieve the exact same outcome for formal night-outs.
4. Orange Hair With Highlights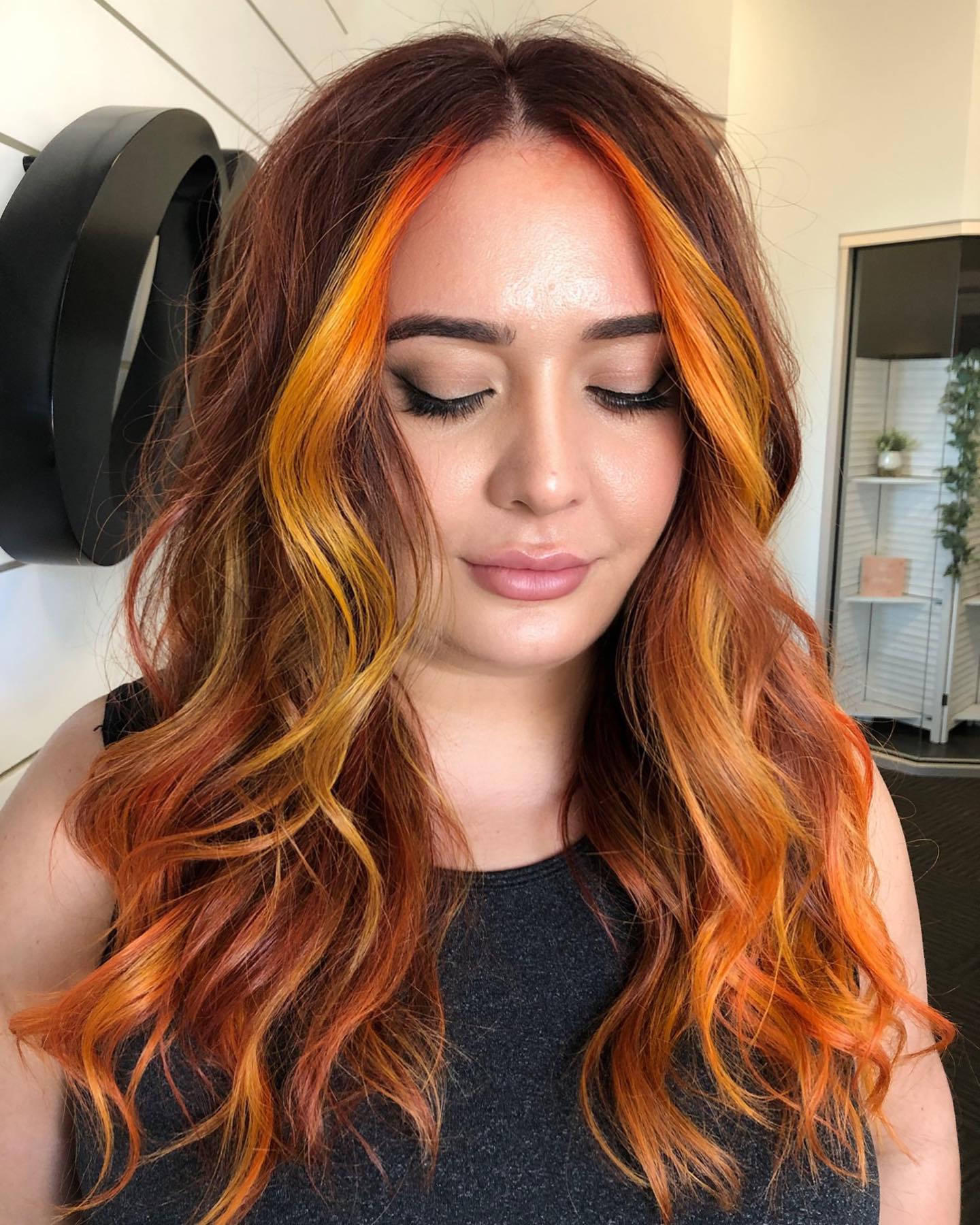 Go for some frontal highlights if you dare! Women who like stylish cuts will adore this one.
5. Chopped Orange Bob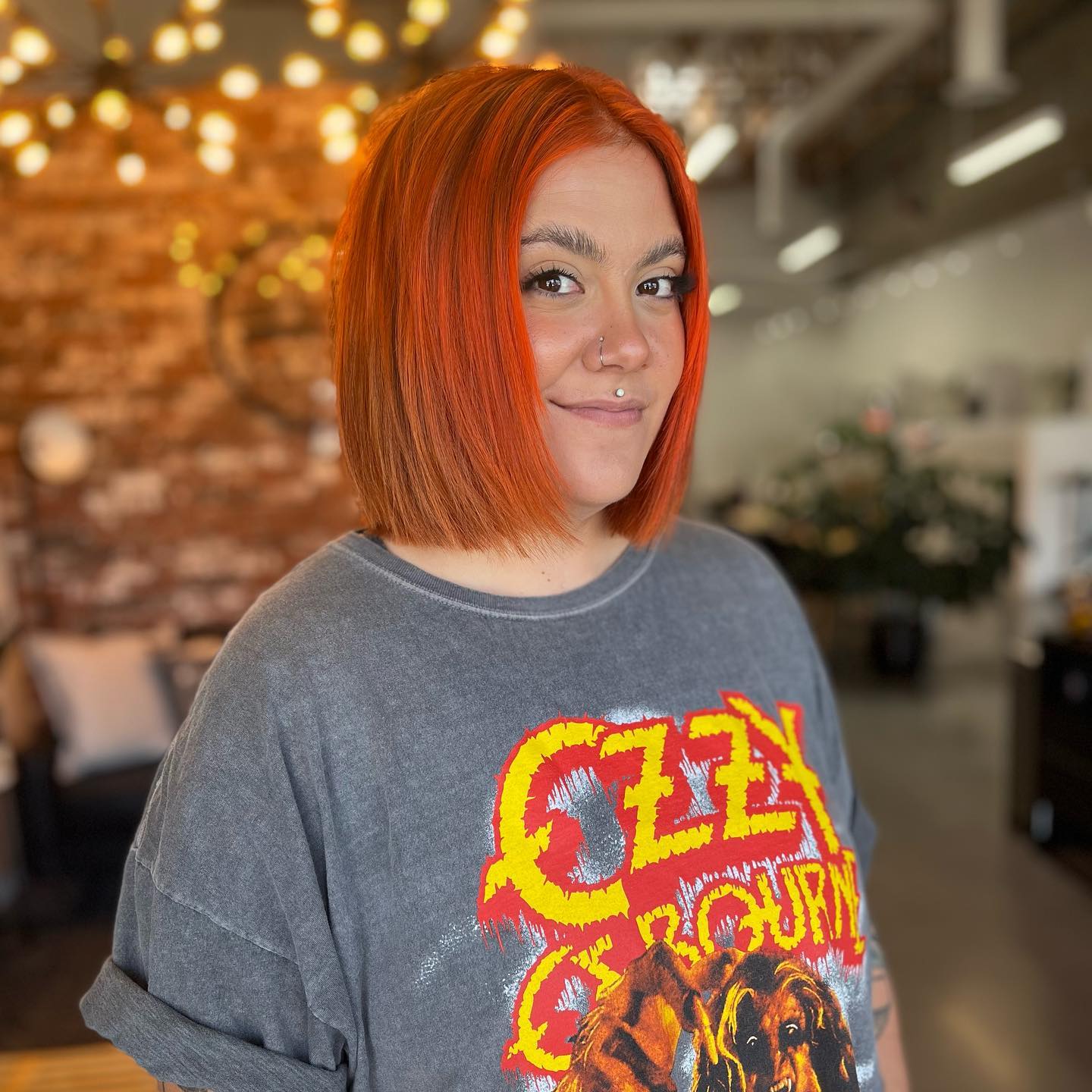 Give it a go with this chopped bob if you're into shorter defined colorful looks.
Want A New Hairdo?
Do you want a new hairdo and a new color? Want to experiment with something simple, colorful, or dramatic? Either way it may be, we know that you're going to enjoy at least some of our recommended options and shades. Which haircut do you plan on booking in the near future?