Trying to get that perfect fall manicure? Looking for ways on how you can do your nails, or for a nail inspo to bring to your nail artist? The truth is that your options and your choice can be overwhelming. If you're not too sure what to go for or if you're very picky keep on reading. Here, we bring you some of the best fall manicure ideas to try out.
What Are Some Popular Fall Nail Colors?
When it comes to choosing your fall nail color and fall nail polish design some of the best, most popular, and bulletproof options to go for are Red and burgundy Brown Yellow or green Mauves, purples, and black colors However, it all comes down to you and your personal preference in the end. Most women tend to go for darker shades, but it is all about your ideal and preferred look.
Are Fall Nails Pricey?
Fall nails don't have to be too pricey. You can do them on your own and at home or you can book them at a nail salon. If doing them at home and on your own, you're looking at $5 (assuming you already own all the needed tools). However, if you do them at a nail shop you might pay around $40-$70 at a nail salon, depending on your nail artist and his or her level of experience, price points, and your chosen simple or complicated design.
Long Nails
1. Yellow Acrylic Nails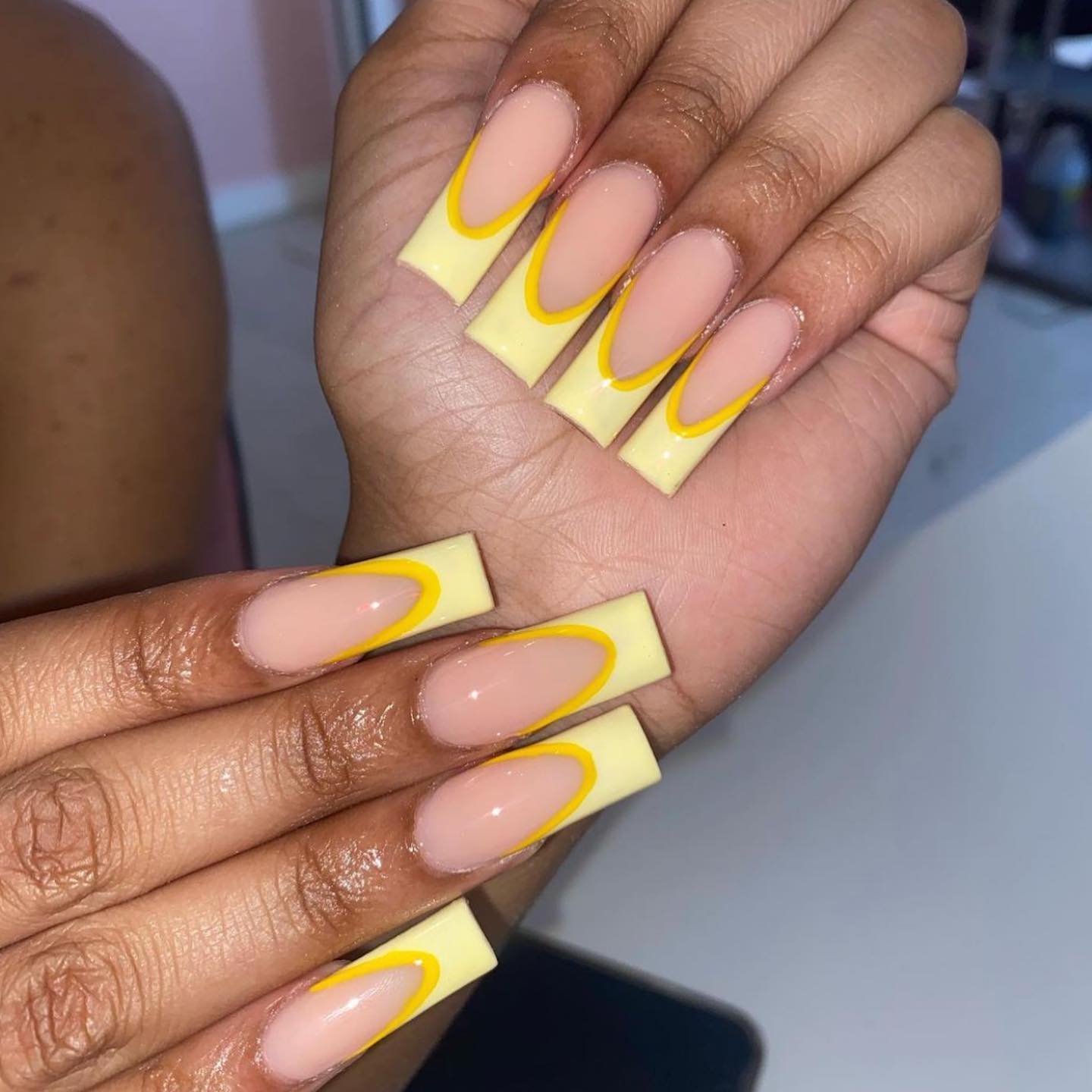 Yellow is a fun and bold color to go for. If you're a fan of dramatic and long nails this acrylic one will suit you.
2. Fall Green Nails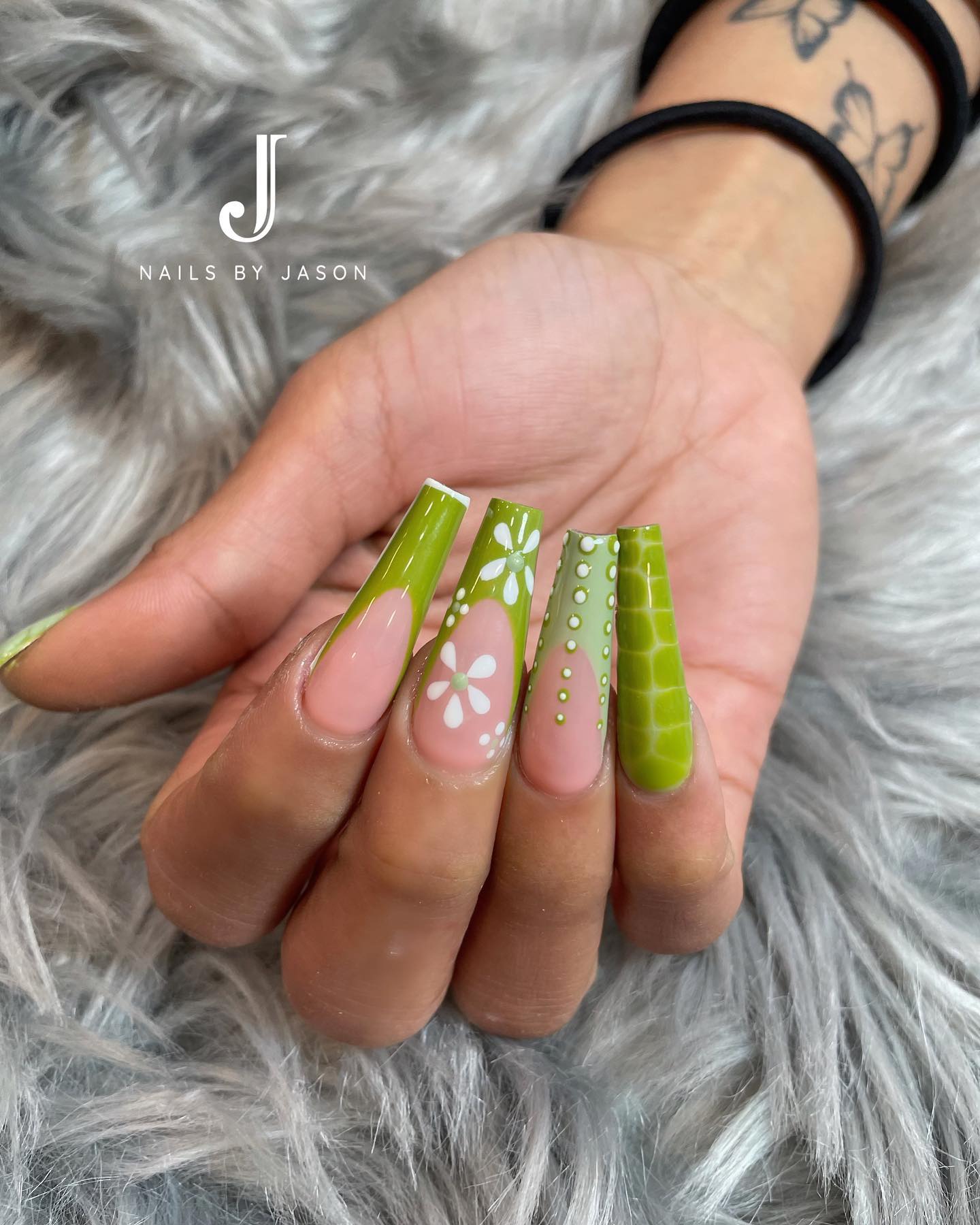 Green nails are usually a must-do for the fall. This long coffin manicure will look the best for your party moments.
3. Oval Green Fall Nails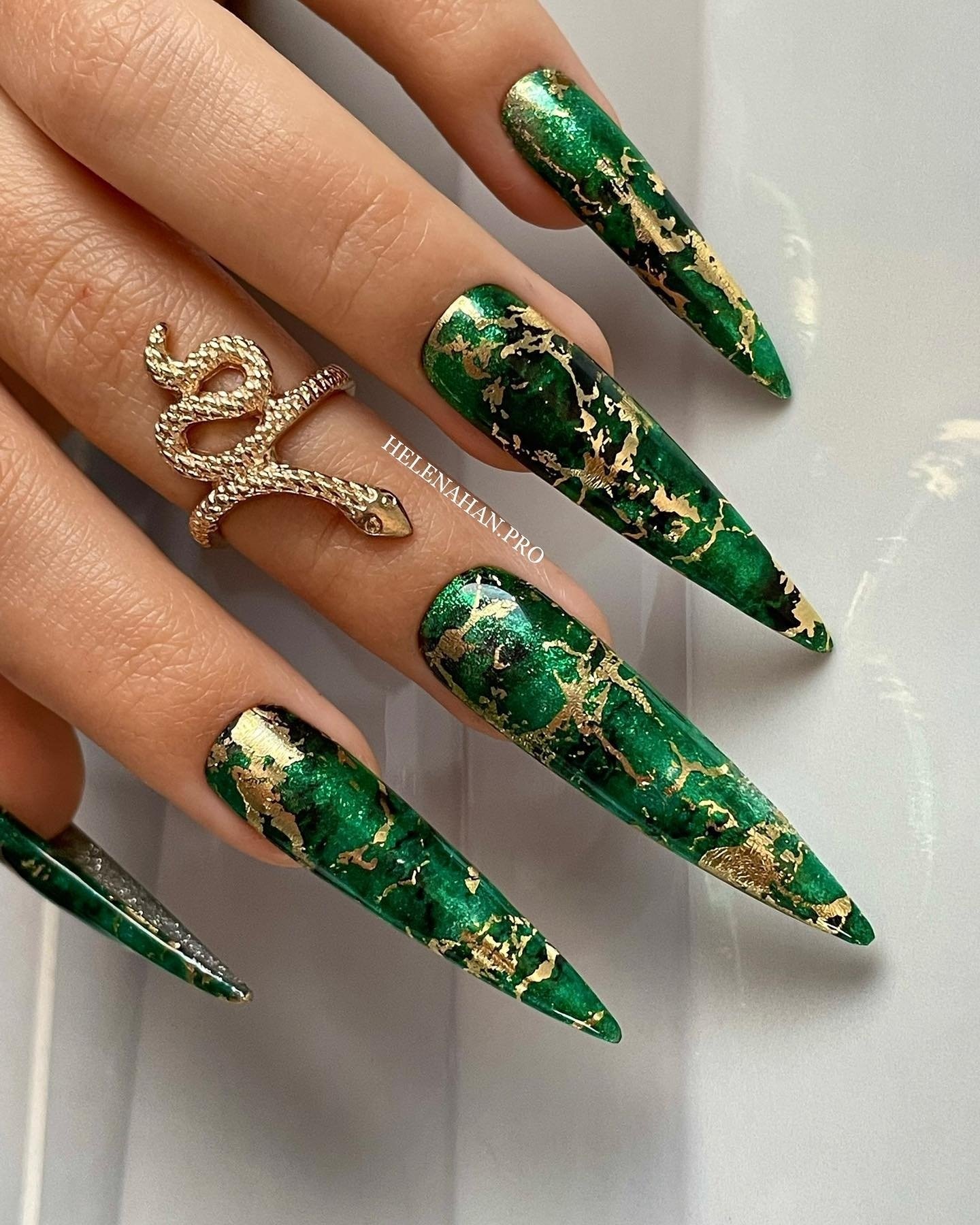 Oval green nails with this marble effect will attract a lot of looks. If you fully trust your nail artist consider booking this manicure.
4. Acrylic Green Fall Nails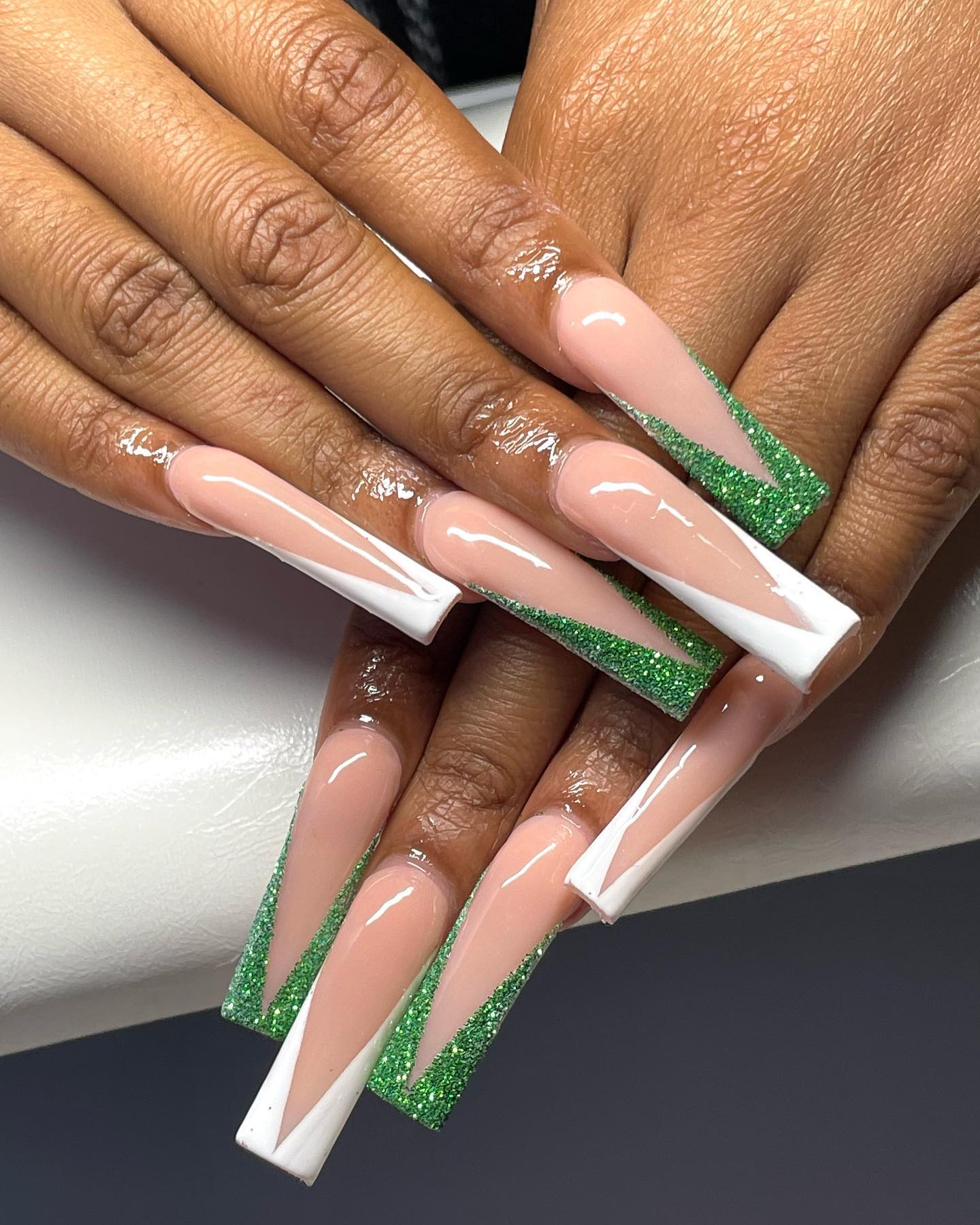 French manicure with both green and white details is for those who fancy multiple colors and defined lines on their long bold attention-seeking nails.
5. Colorful Acrylic Oval Nails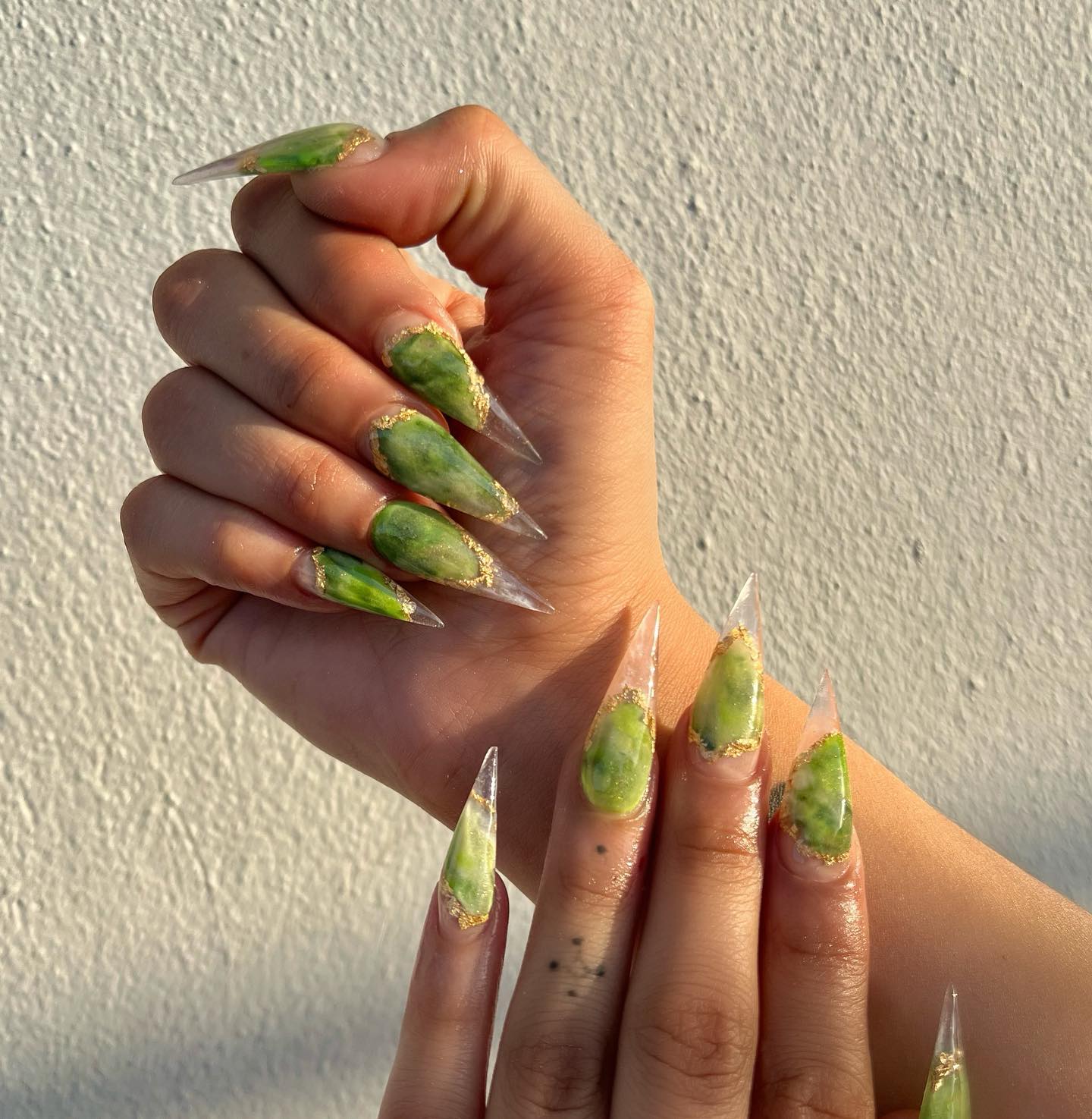 Long nails and this shape is for women who want to try out something new and outgoing.
6. Hot Red Acrylic Nails With Flames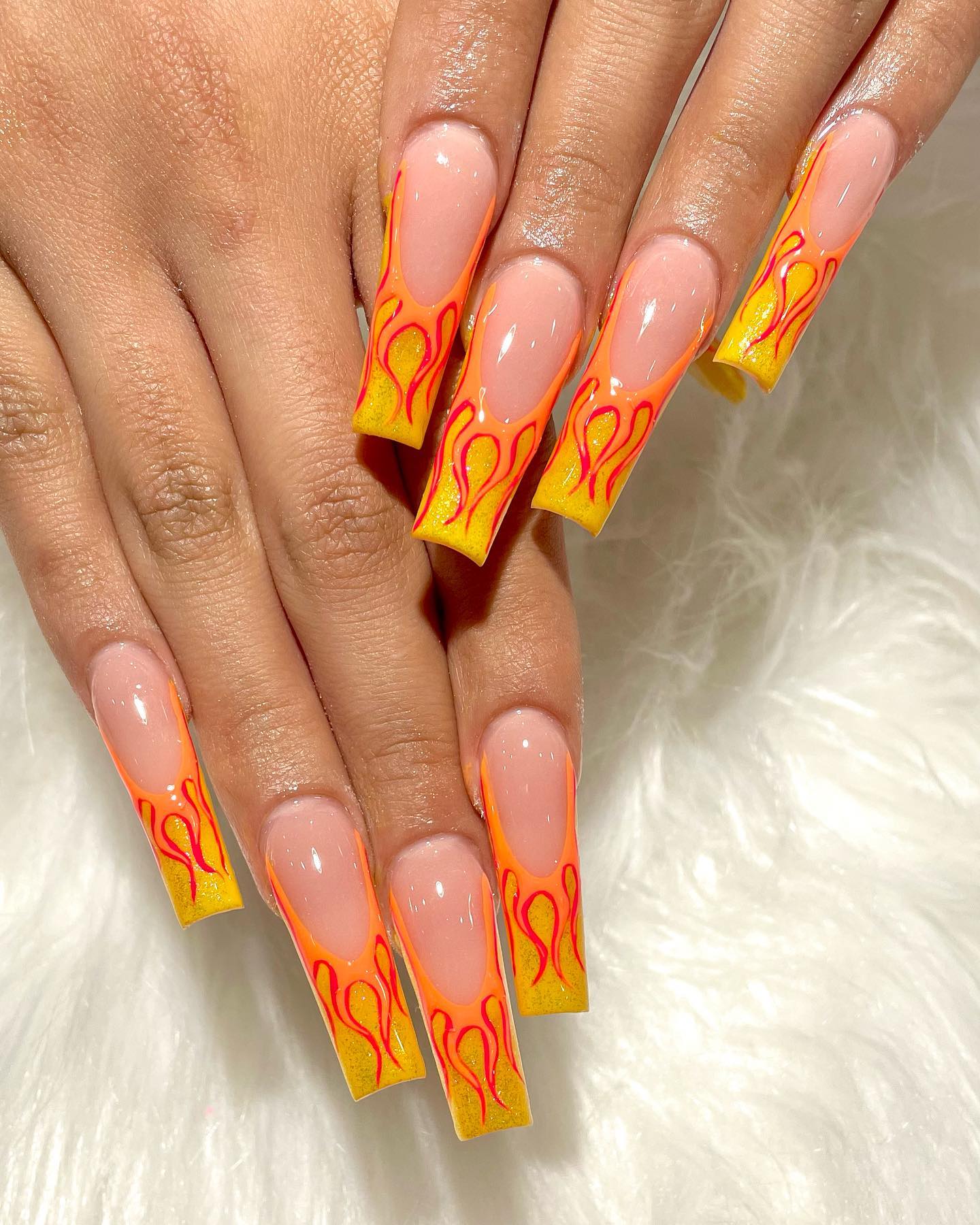 Show how fiery you are and how bold you can be with this orange and yellow design.
7. Yellow French Fall Manicure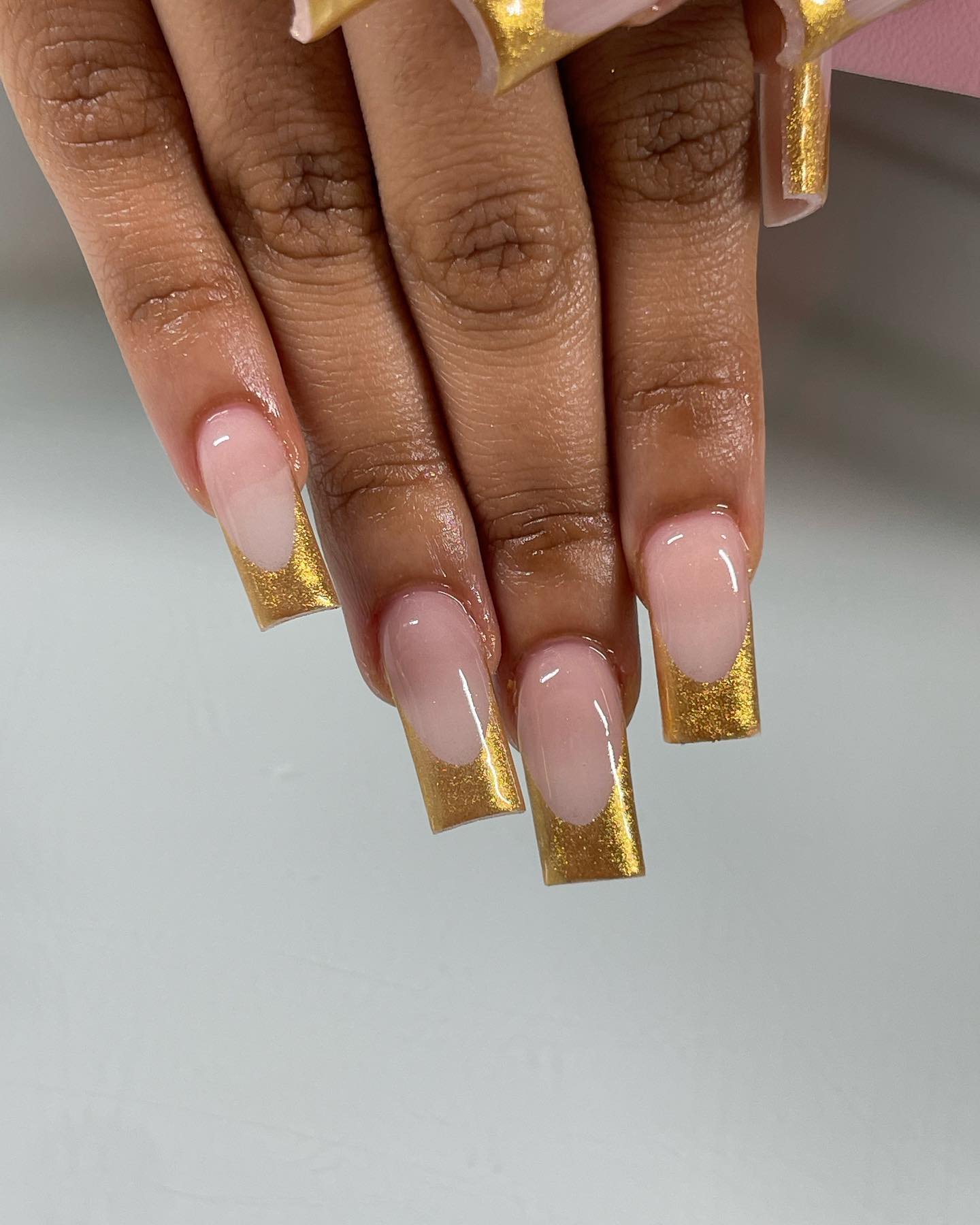 A pop of gold on top of your French tip will show just how much you like the attention, along with gold jewelry.
8. Nude French Acrylic Nails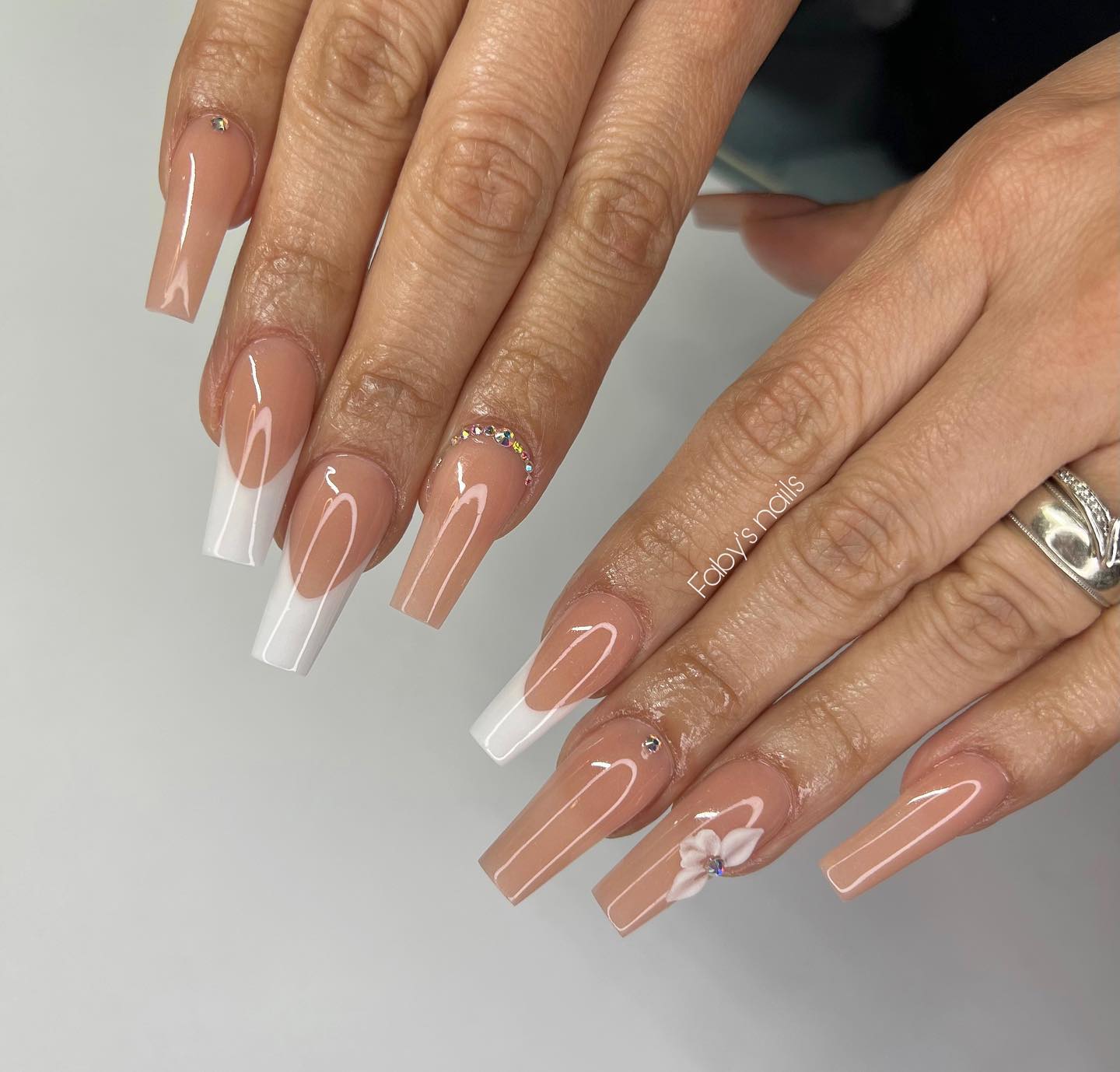 Women who wish to stick to that classic classy manicure will want to book this nude French beauty!
9. Nail Art Fall Nails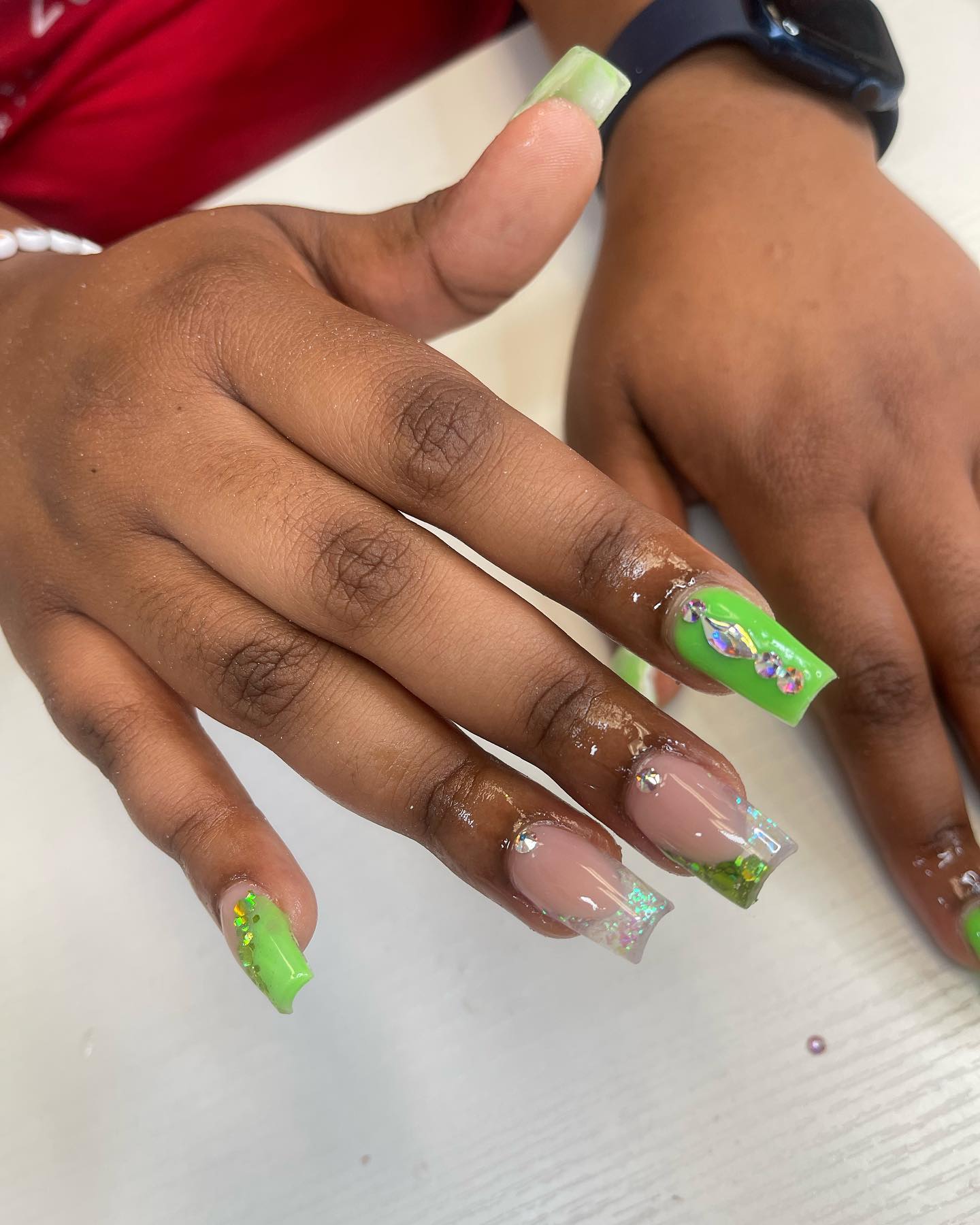 Add some funny and colorful nail art to show just how much you love to be different and creative.
10. Coffin Burgundy Fall Nails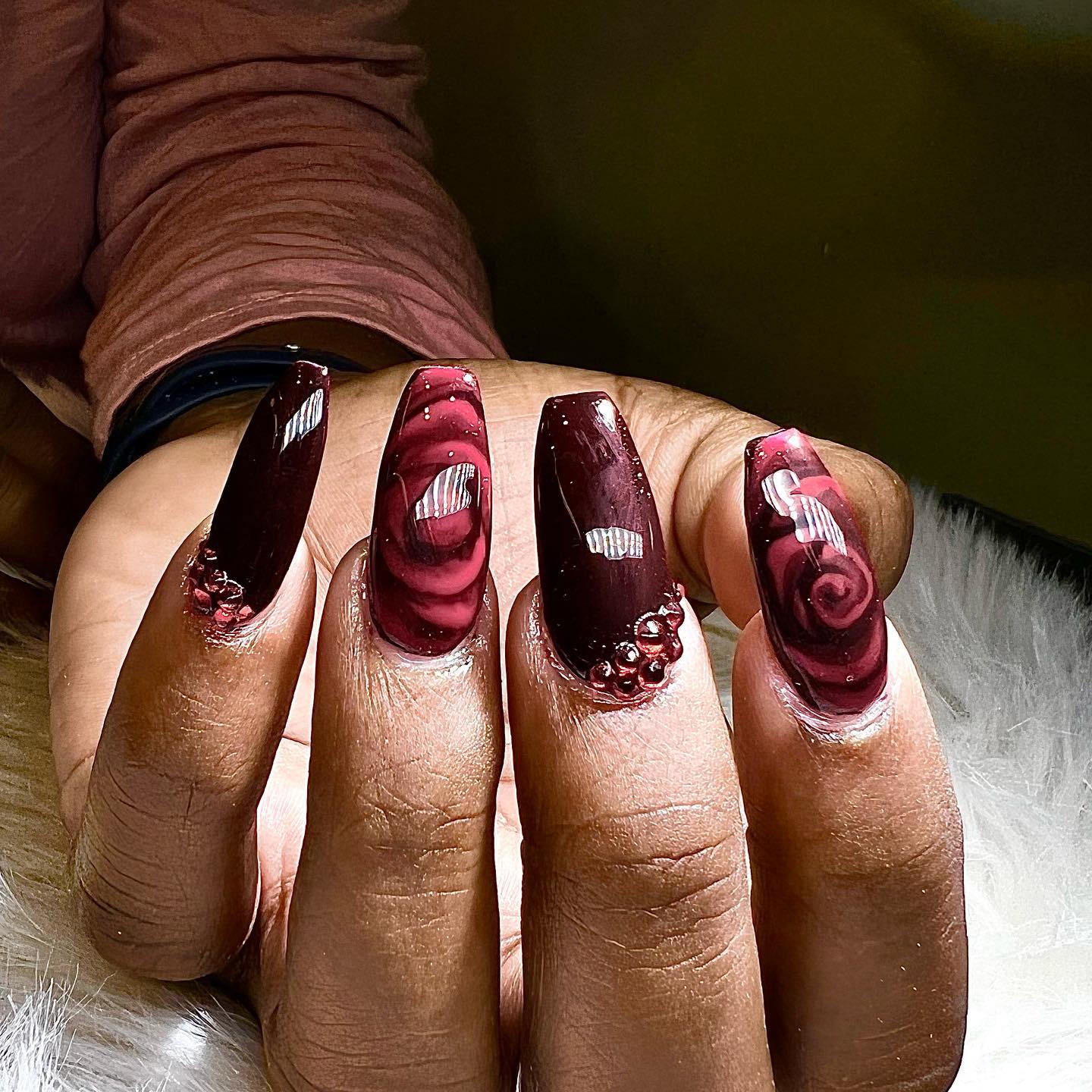 Burgundy color is always a full strike. Show that you like that feminine fiery vibe with this shade of red.
11. Grey Fall Nails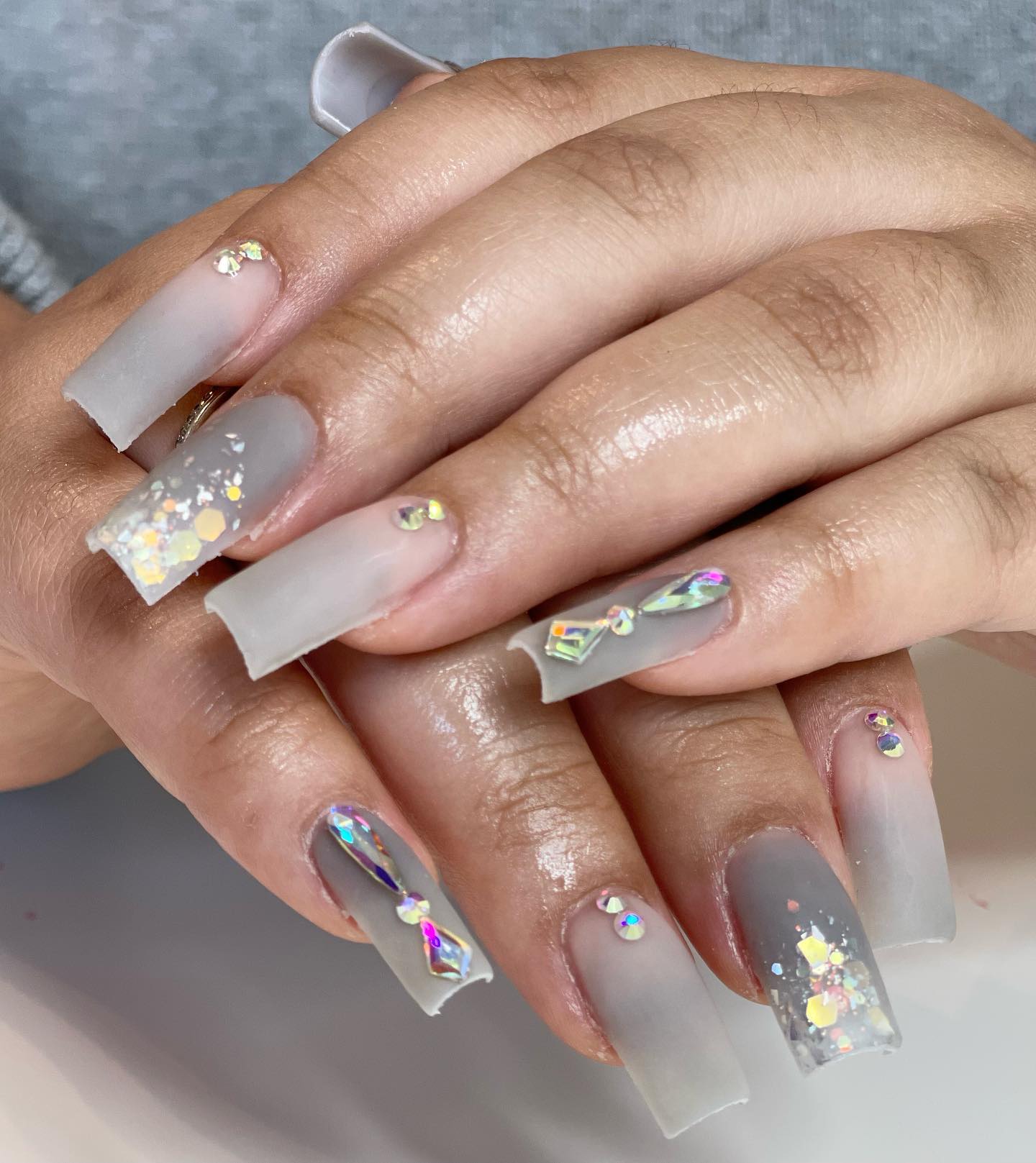 Grey fall nails and a pop of glitter will look mesmerizing and ideal for the prom or your night-outs with the girls.
12. Chocolate Brown Coffin Nails For Fall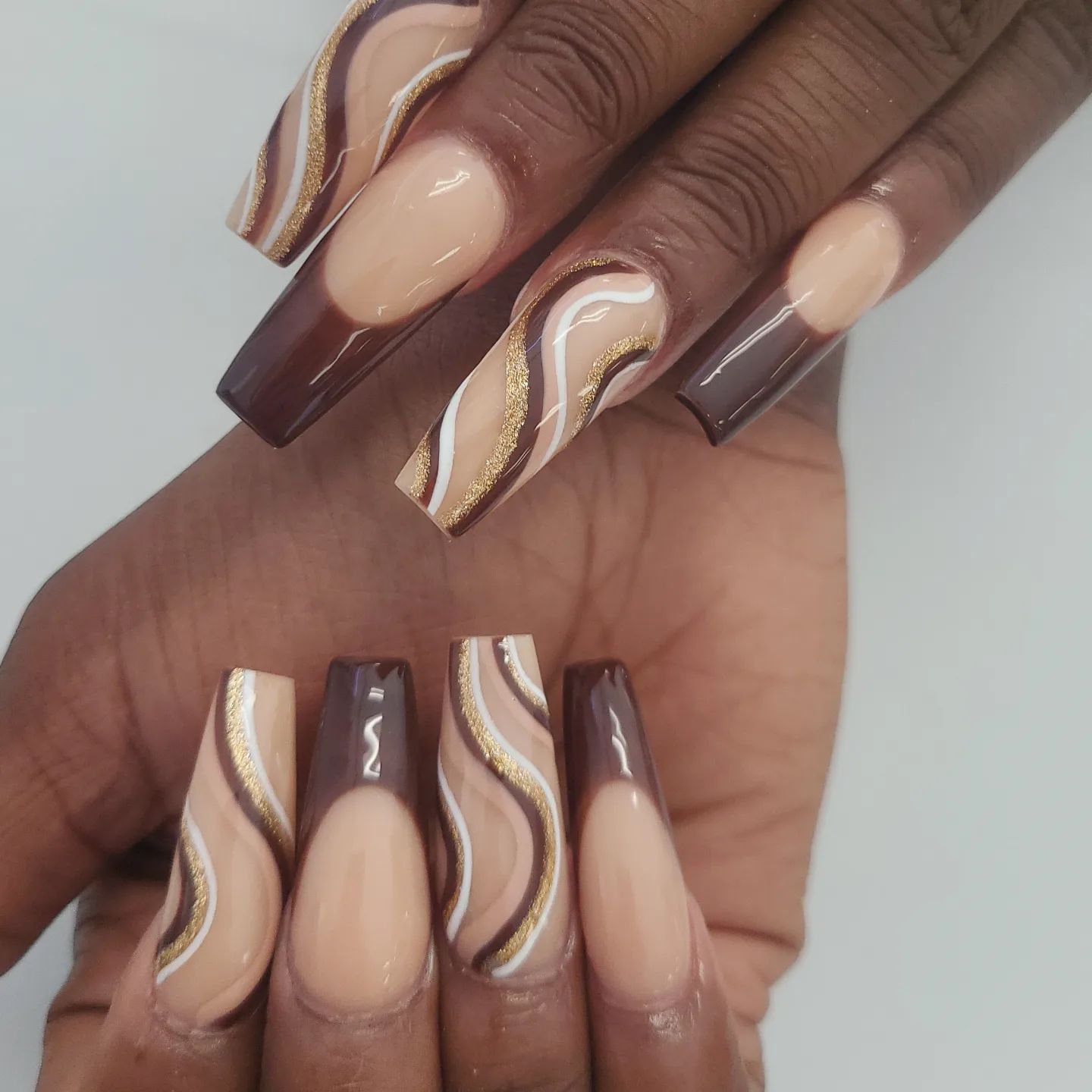 Chocolate brown is a must-do for the fall. Show these off if you fancy a bit of nail art on top of your stylist mani.
13. Almond Purple Fall Nails
Go for purple if you truly wish to make a statement. Opt for some gemstone details to spice up the look even more.
14. Bright Orange Acrylic Nails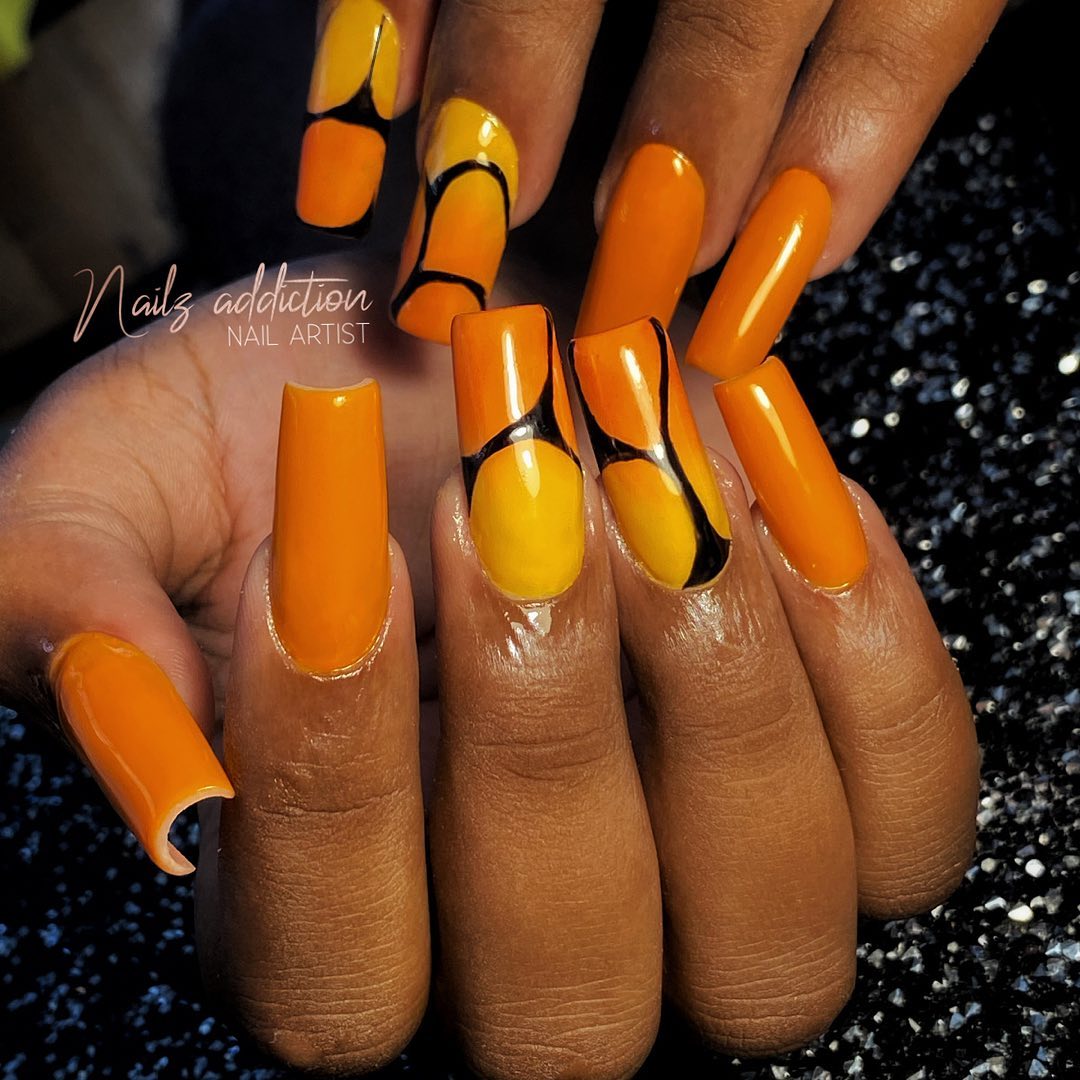 You will love these orange fall nails, especially for the Halloween season.
15. Brown Cheetah Nails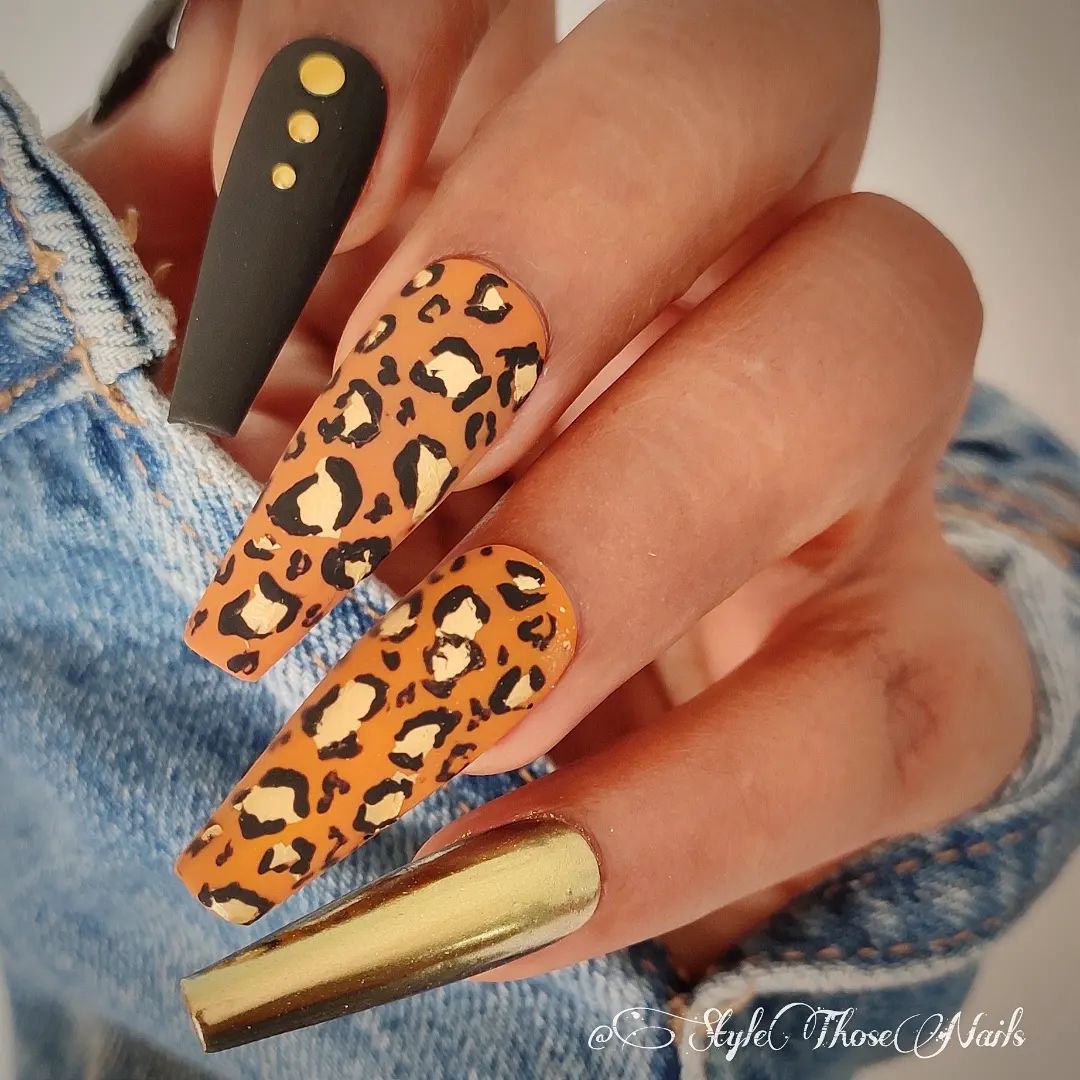 Cheetah print is fun and retro at the same time. You'll achieve this manicure with ease by sticking to some nail stickers that you can put on top.
Short Nails
1. Fall Nails For Halloween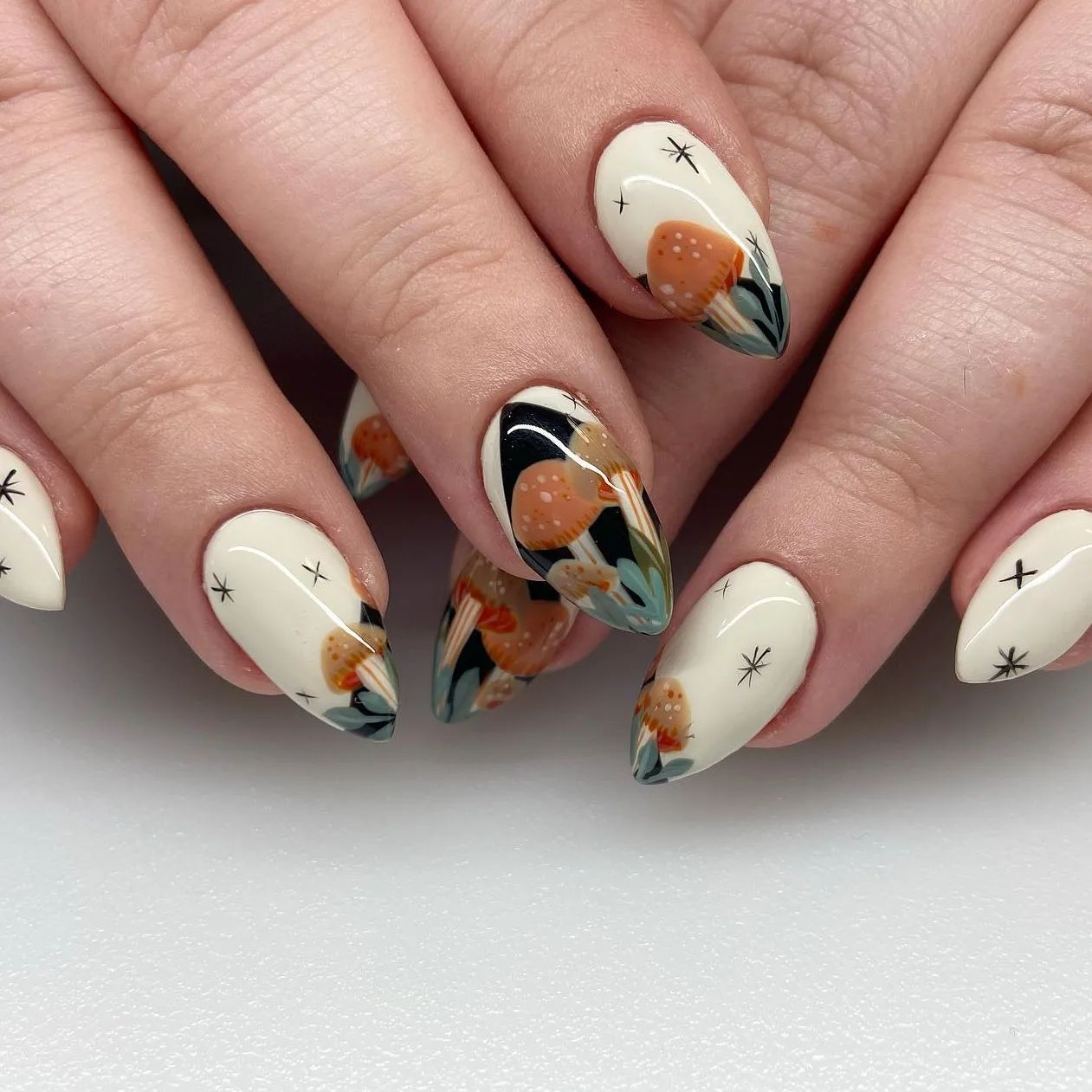 Shorter nails can be so low-maintenance. Give these a go if you want something that can work well for daily wear.
2. Short Green Fall Nails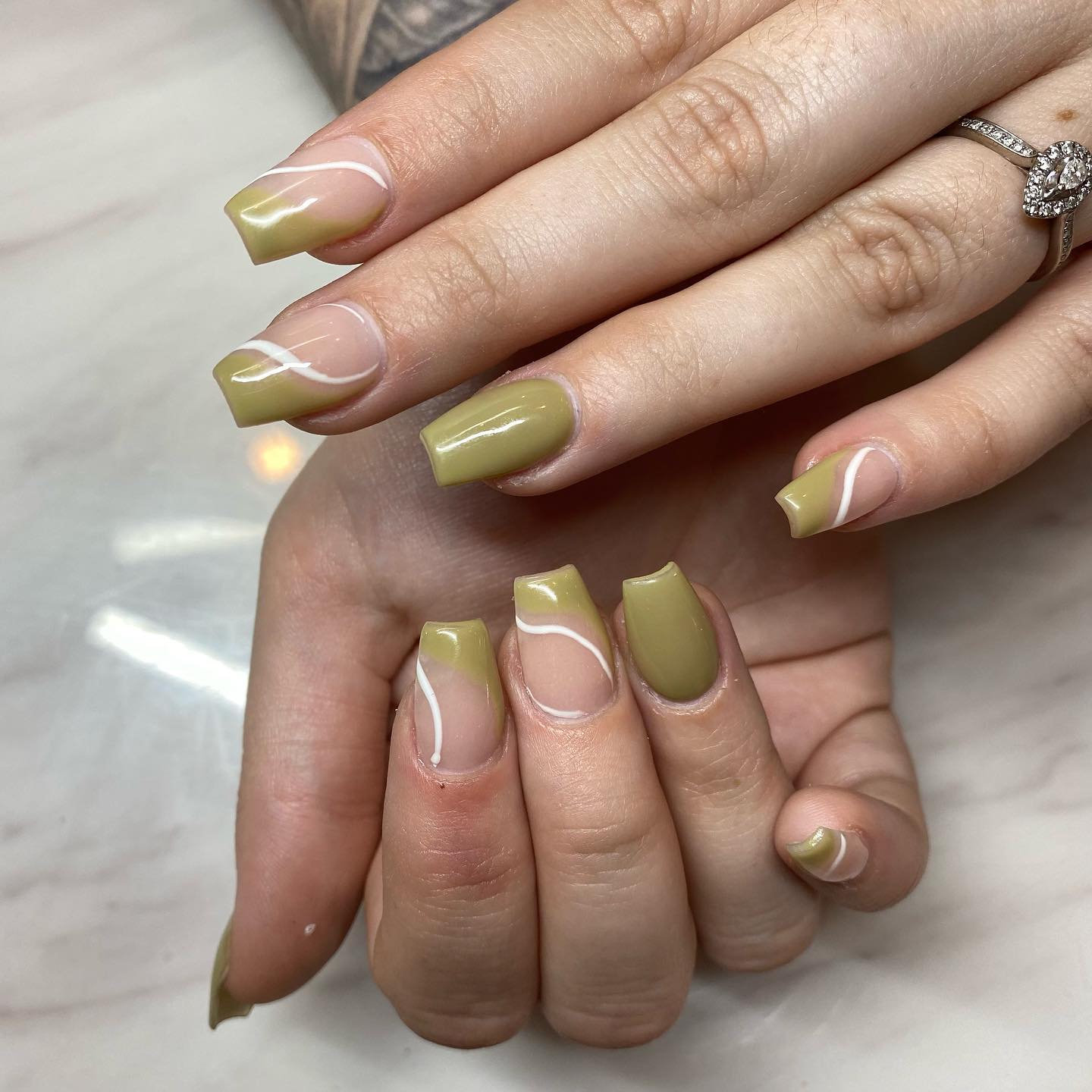 Short puke green is a unique shade. Go for a coffin shape to style this look with ease and for any event or opportunity.
3. Lime Green Nails For Fall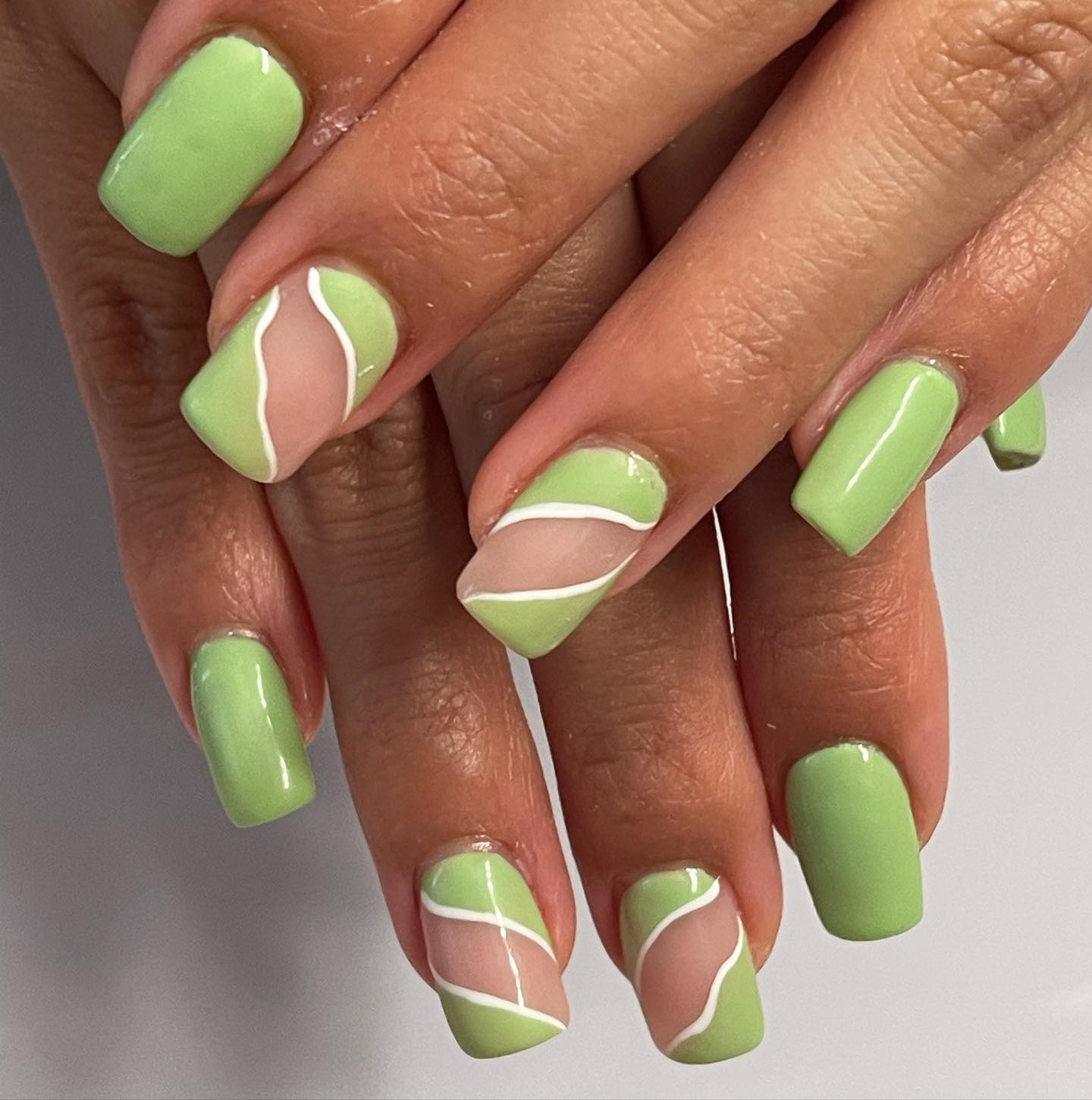 This lime green manicure is perfect for younger women and those who fancy party-inspired nails.
4. Short Purple Fall Manicure
This light purple or lilac manicure is so feminine and artsy. You'll love it for the fall and for your office moments.
5. Orange & White Fall Nails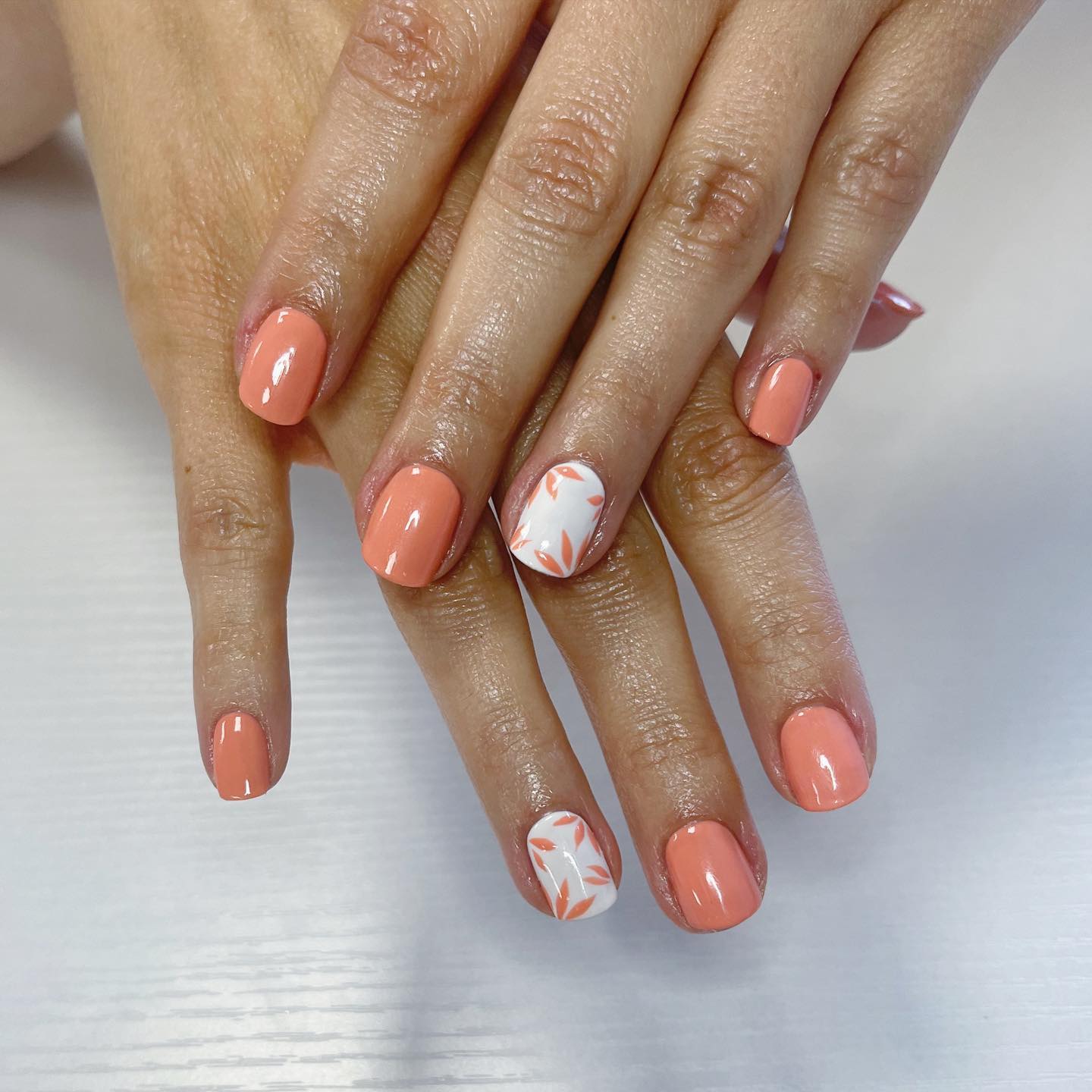 Orange and white nails usually look cute and playful. Stick to this shape so that they don't crack or peel with ease.
6. Oval Manicure Fall Nails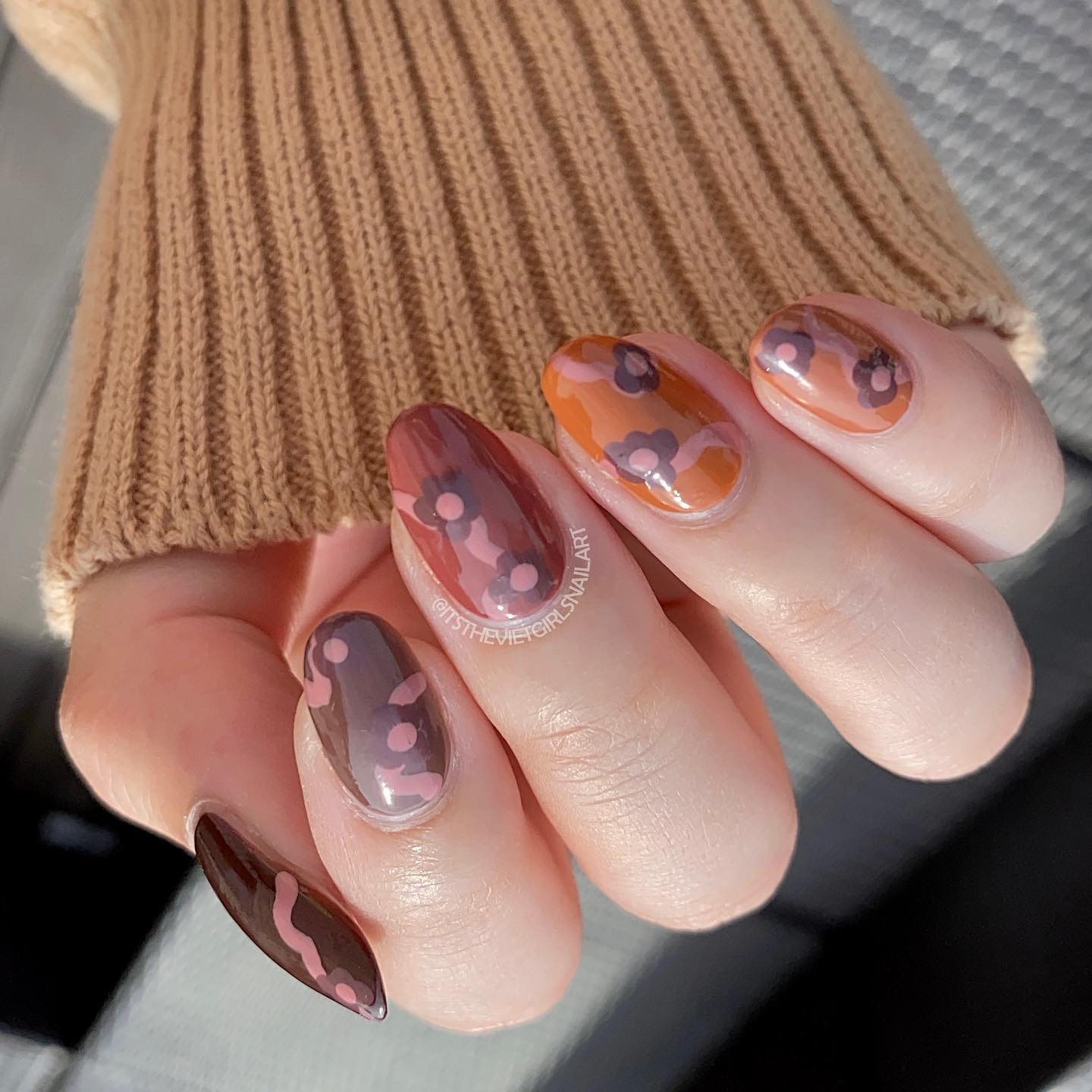 Oval manicures such as this one will look great for any upcoming event you might have going on + they are super sturdy and durable to wear.
7. Orange French Manicure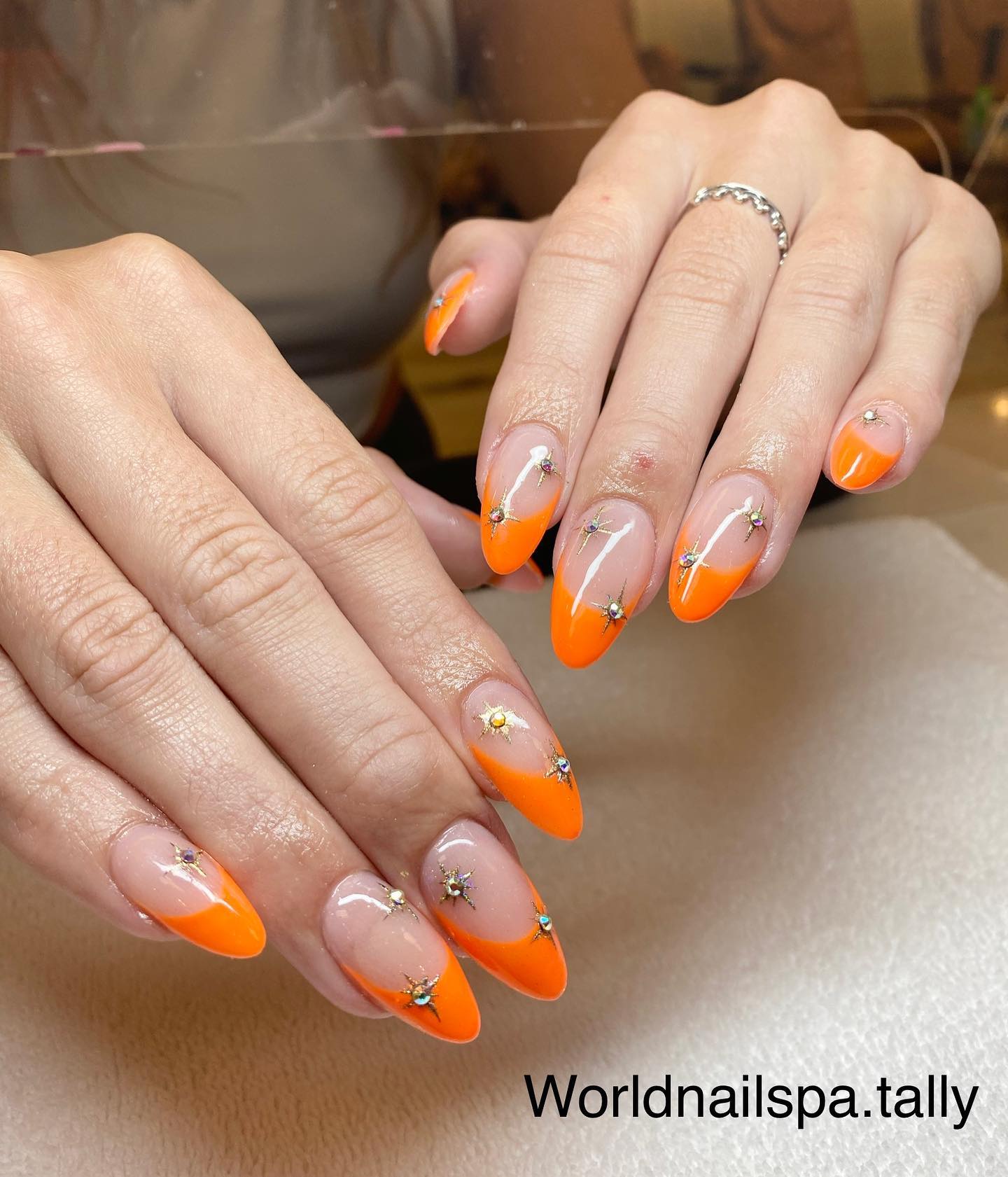 Orange French nails will attract a ton of attention and looks. Book this mani if you fancy a pop of color!
8. Matte Orange Fall Nails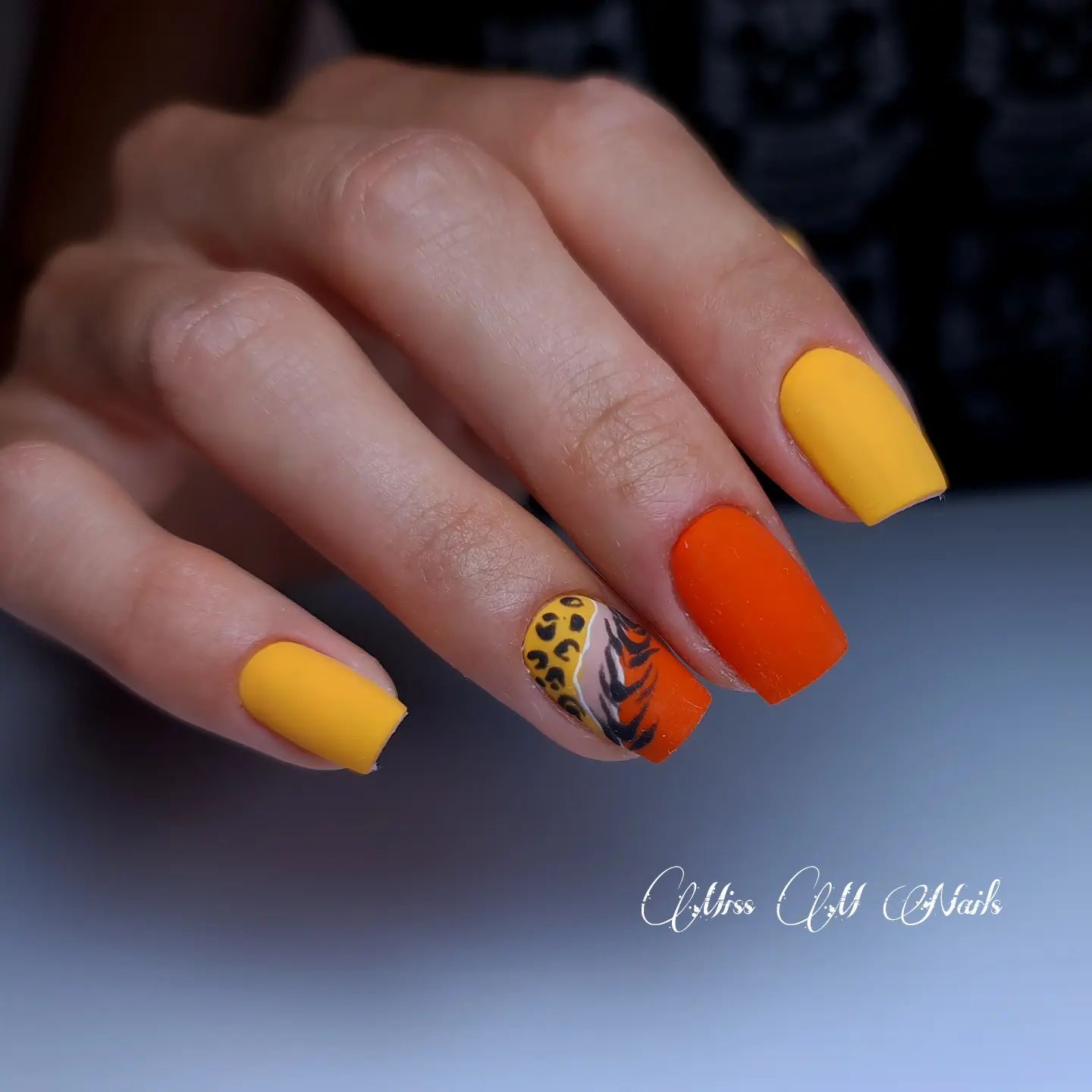 Matte nails will look fun and cool on most women. Make sure to use the right mattifying top coat to end up with this beauty.
9. Colorful Short Fall Nails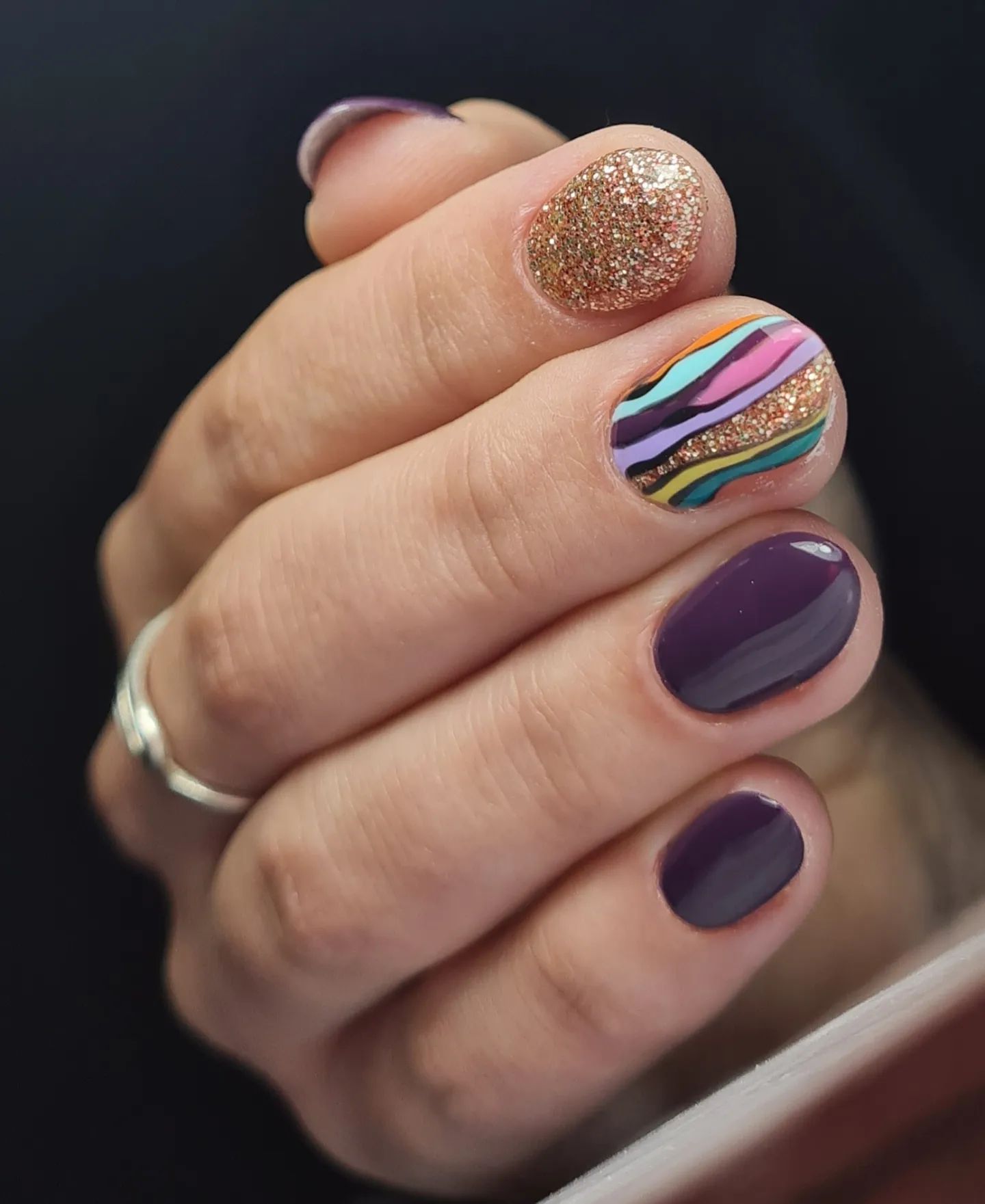 Cool, short, and sweet, who can resist these funky nails?
10. Oval Emerald Green Nails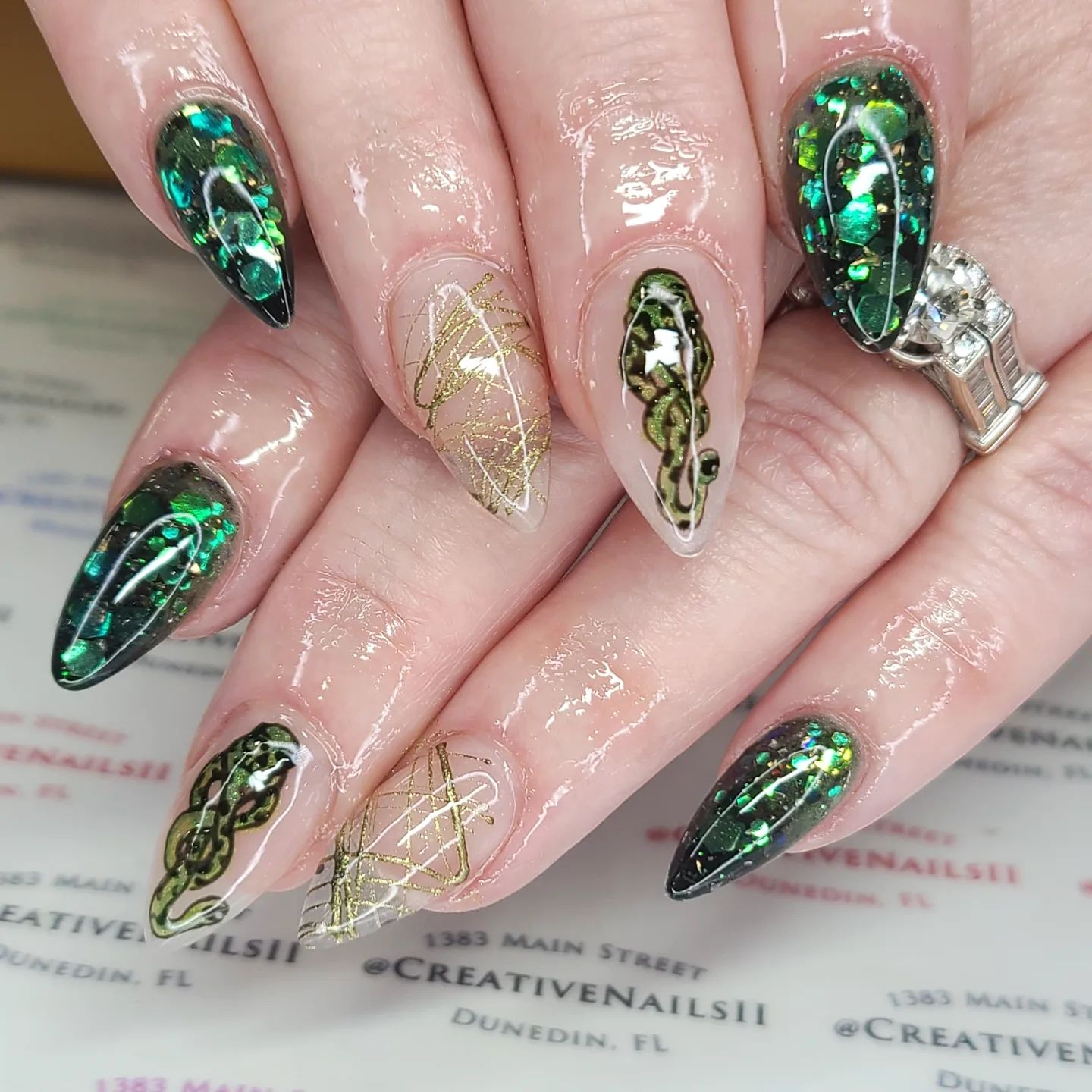 Bright oval emerald color and these fun nails will attract a ton of looks, especially with their amount of shine!
11. Neon Green Short Manicure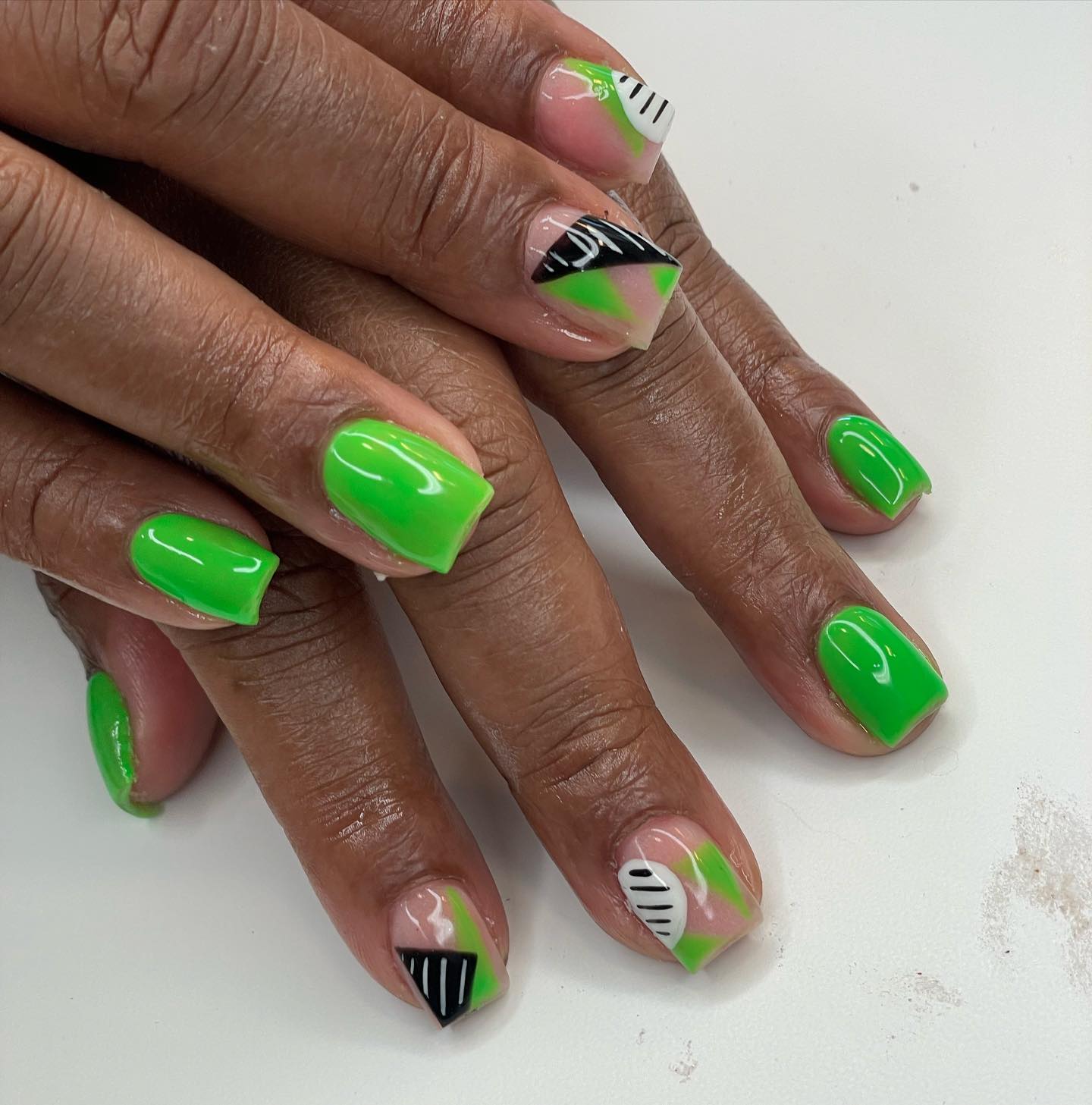 If you want nails that are party-perfect give these a go! Ideal for any age group.
12. Oval Blue Fall Nails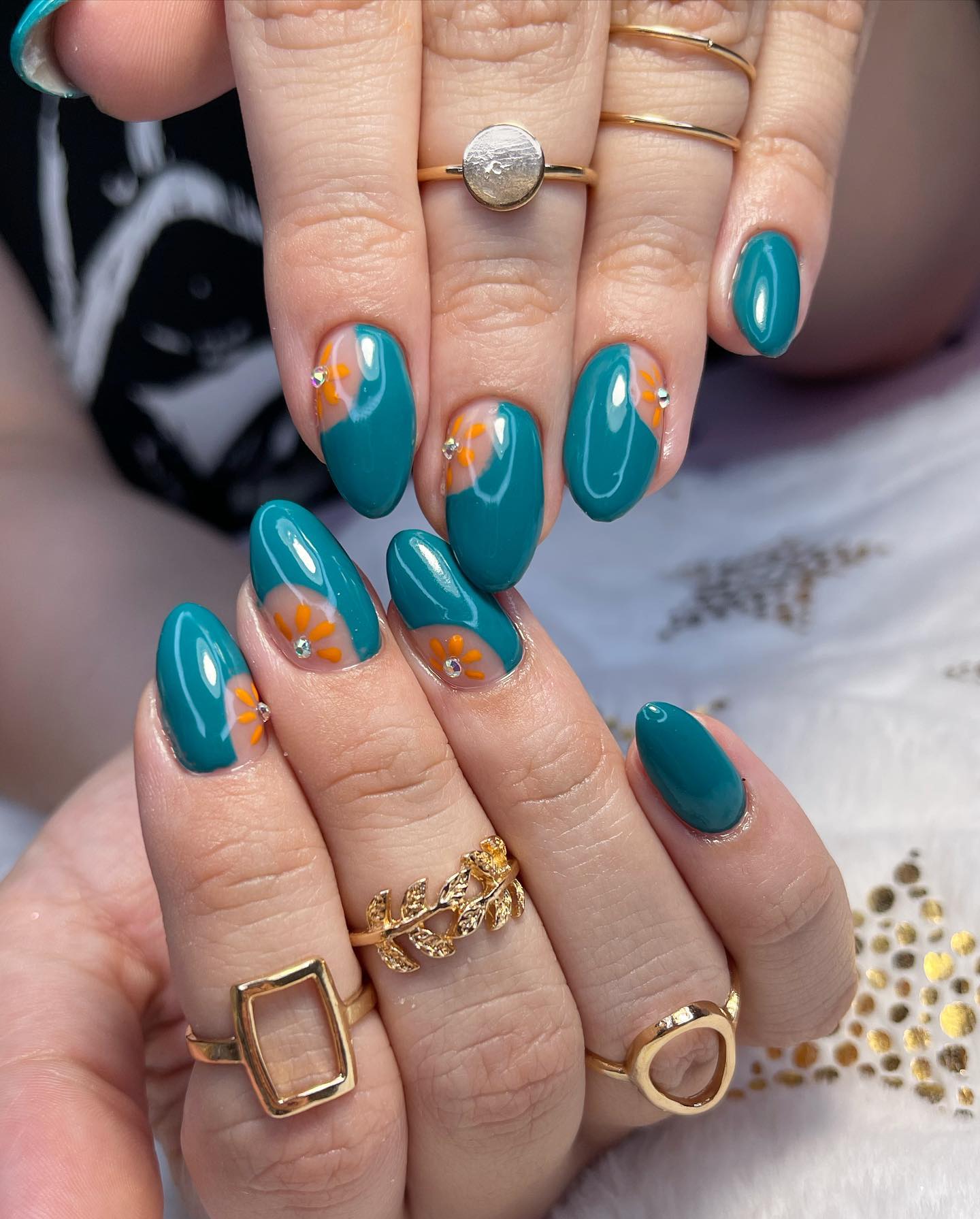 This unique shade of blue will attract a ton of attention and looks. Want to rock something bold?
13. Short Purple Nails With Glitter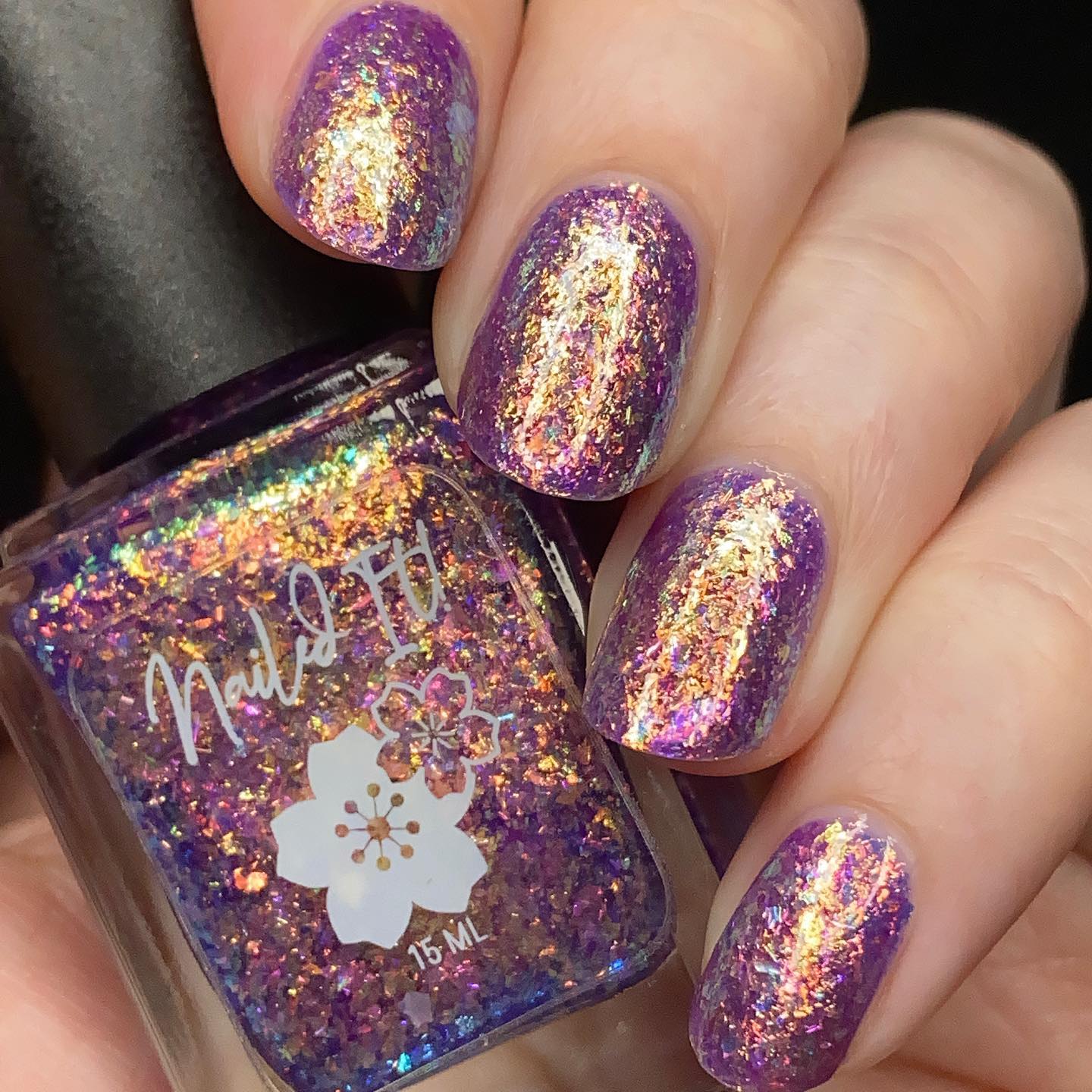 If you're a glitter lover give these nails a chance. Women who like bright looks will also fancy this design + they are perfect for parties.
14. Glitter French Manicure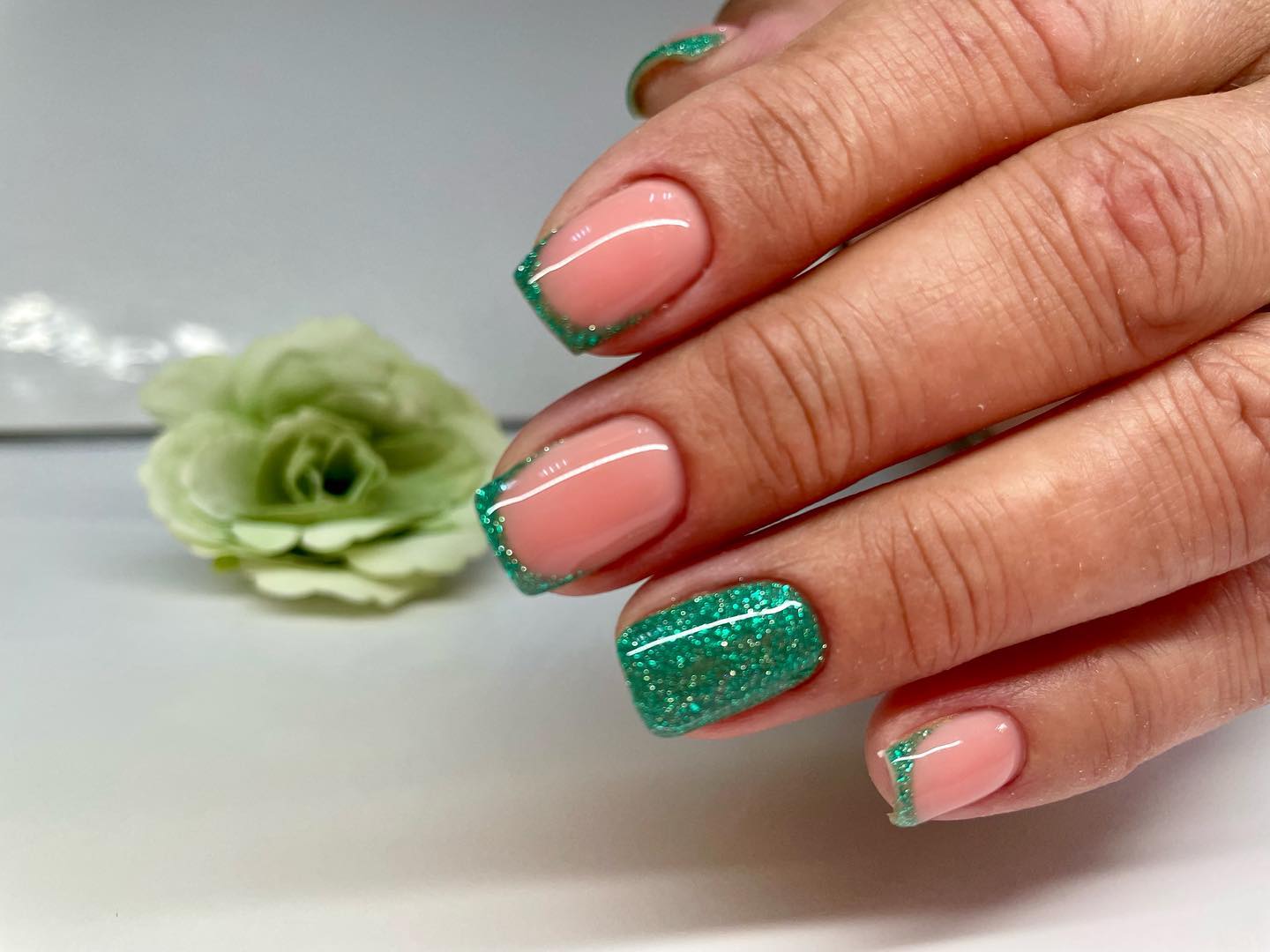 French glitter pop and this length will look good on businesswomen who want to try out something fun and new.
15. Grey Nails With Stickers For Fall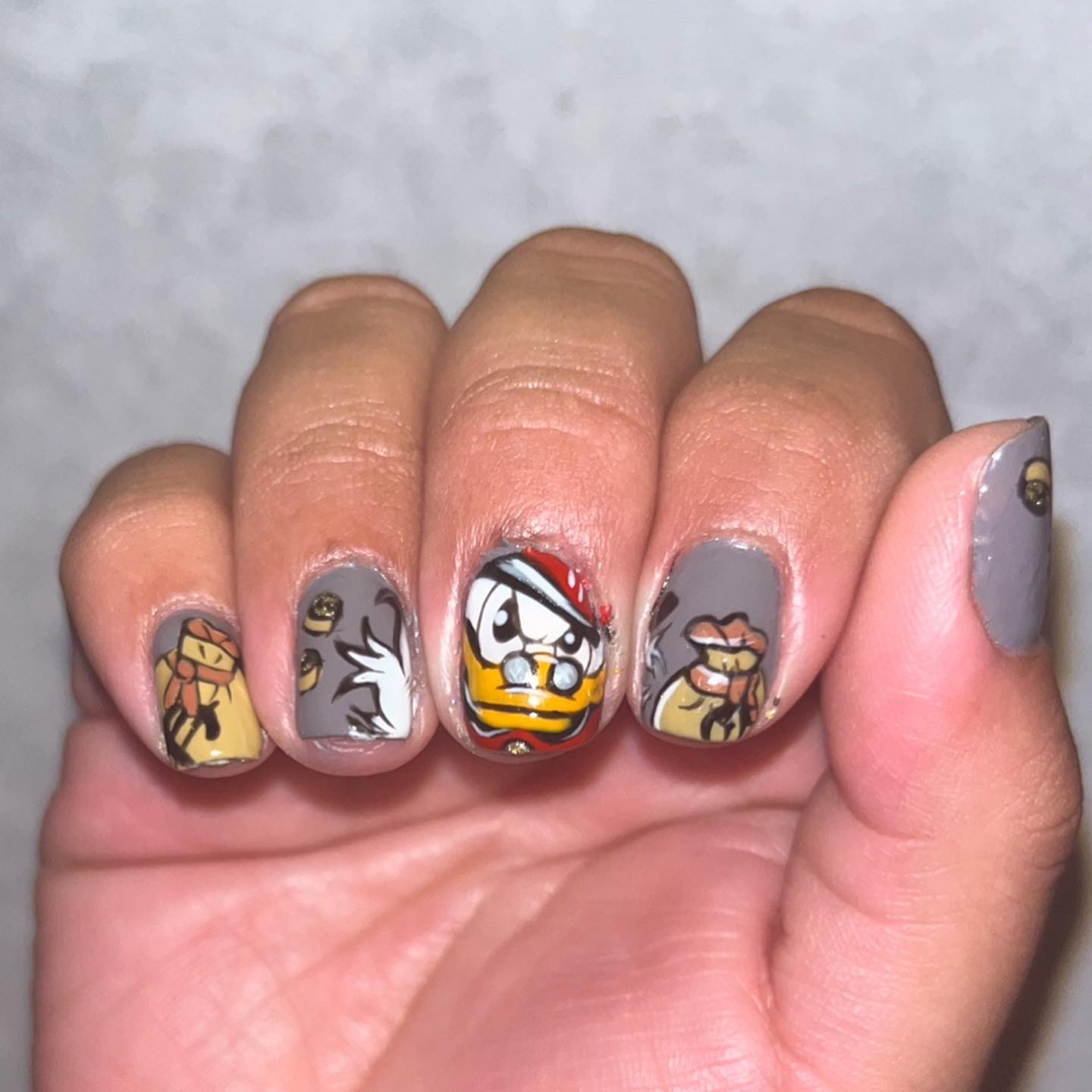 If you can't say no to stickers why not embrace this design and show it off on your shorter nails?
16. Short Red Coffin Nails For Fall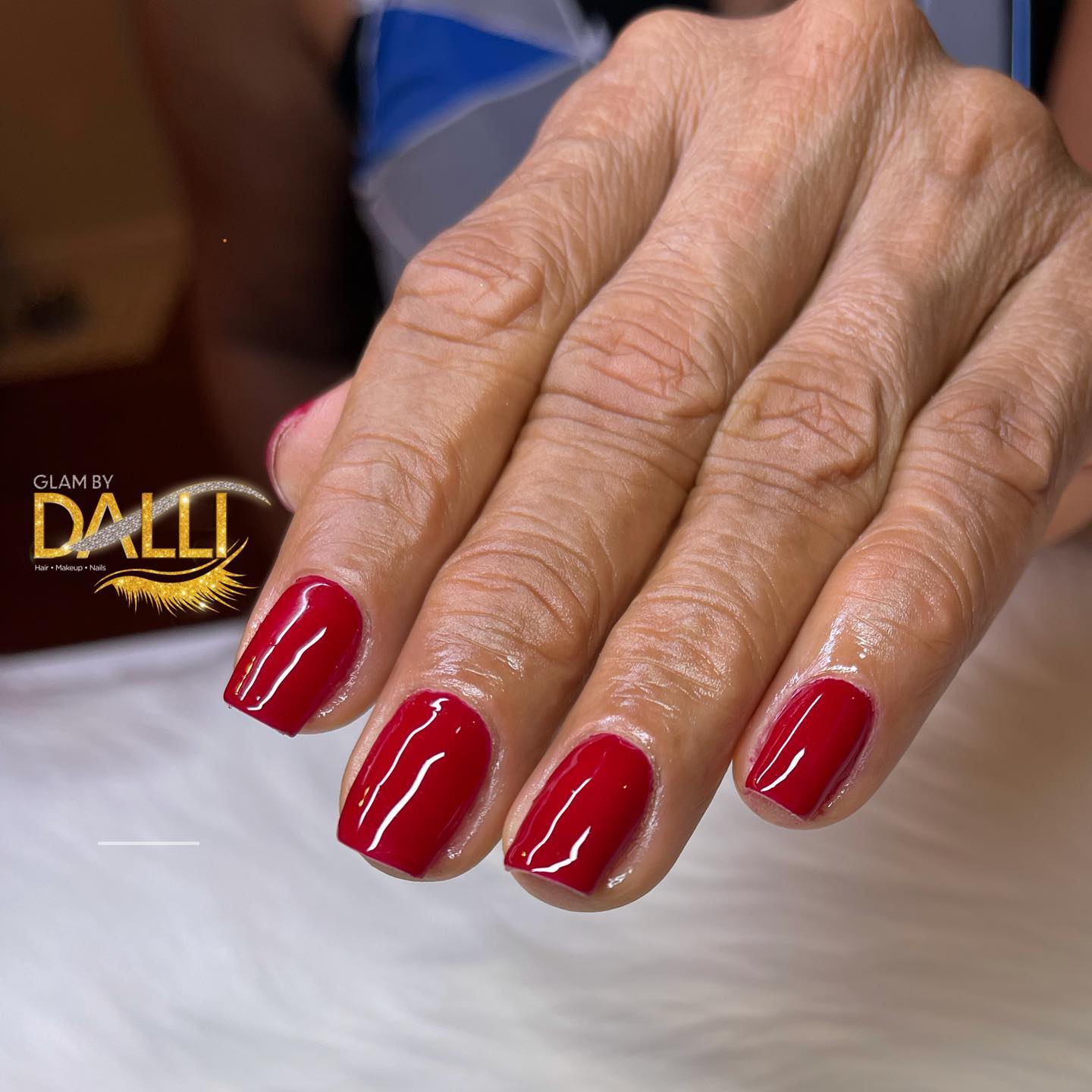 Lastly, this classy red manicure and this shade of red will look amazing when paired with cool red lipstick.
Want A Fall Manicure?
Ready for your new fall manicure? If so, which one can't you wait to rock and try out? Let us know your top pick and if you're ready for something simple, bold, or extravagant! In the end, every girl will easily find her new ideal mani.