Sage green is a statement color to go for. It is an unusual choice, not that popular for your home designs or home decor. However, do you want to give it a go and look bold and outstanding? Are you a fan of fancy and unusual shades? If so, keep on reading and browse through some of these stylish sage green decor ideas and colors that simply look good and make a ton of sense while being fashionable and stylish.
Living Room
1. Soft Sage Living Room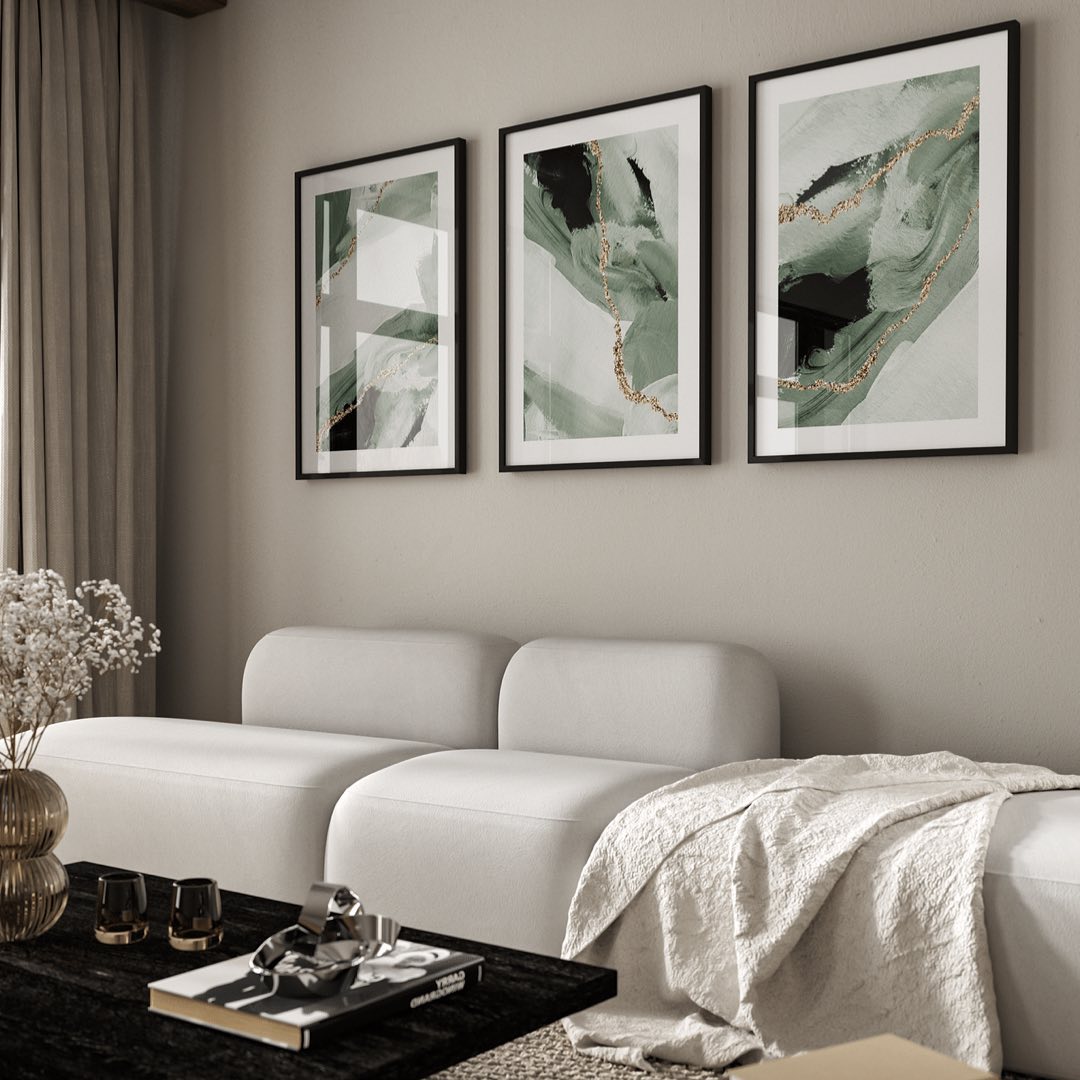 This soft sage-colored living room with beige and green colors will look so relaxing and calming. If you like that formal and serious living room that leaves a classy impression this will suit you.
2. Sage Green Wall With A Mirror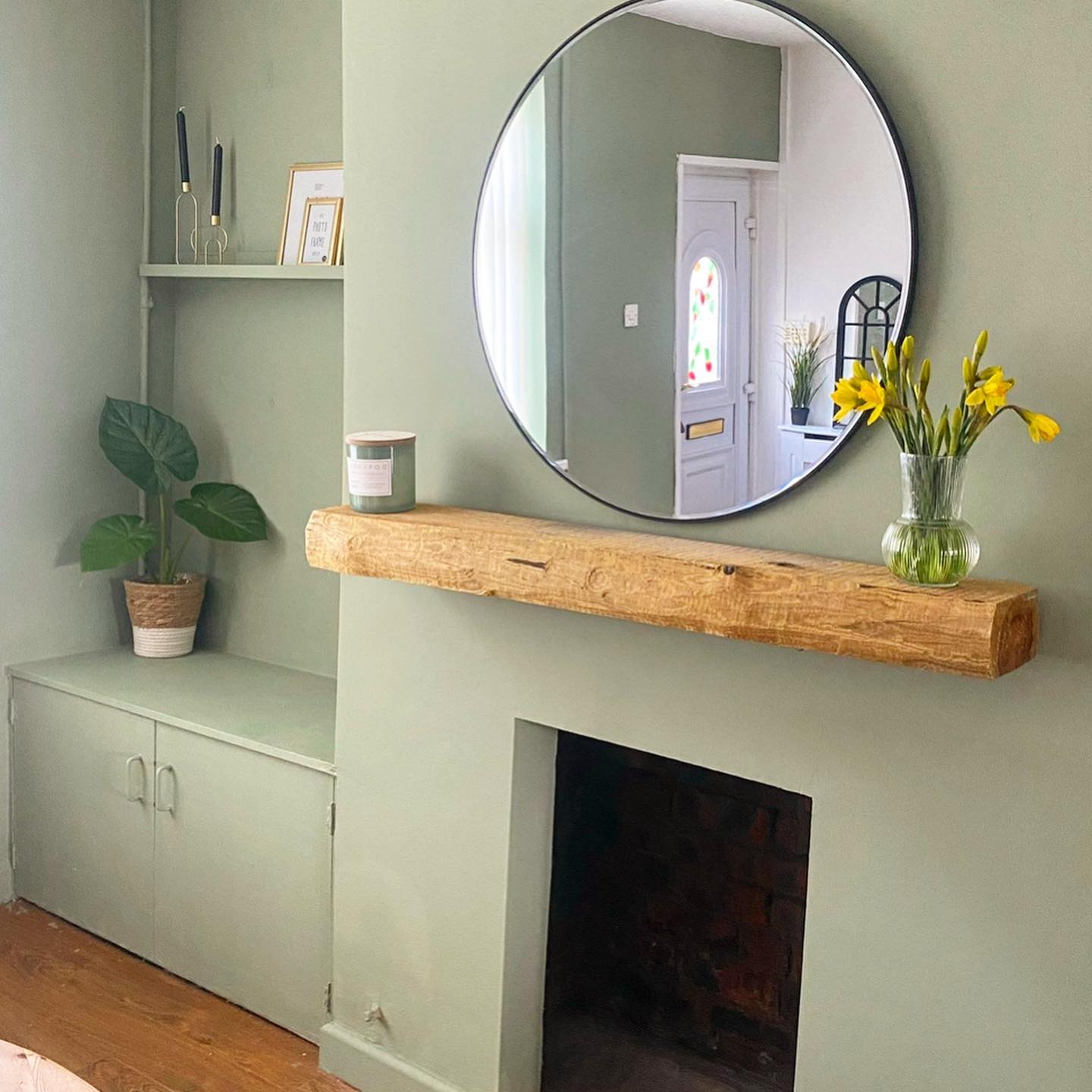 Go for a sage wall green wall and add a giant mirror to it. This little corner will look amazing right next to your fireplace or around your living room. Incorporate some flowers to enjoy that earthy vibe.
3. Vibrant Sage Green Living Room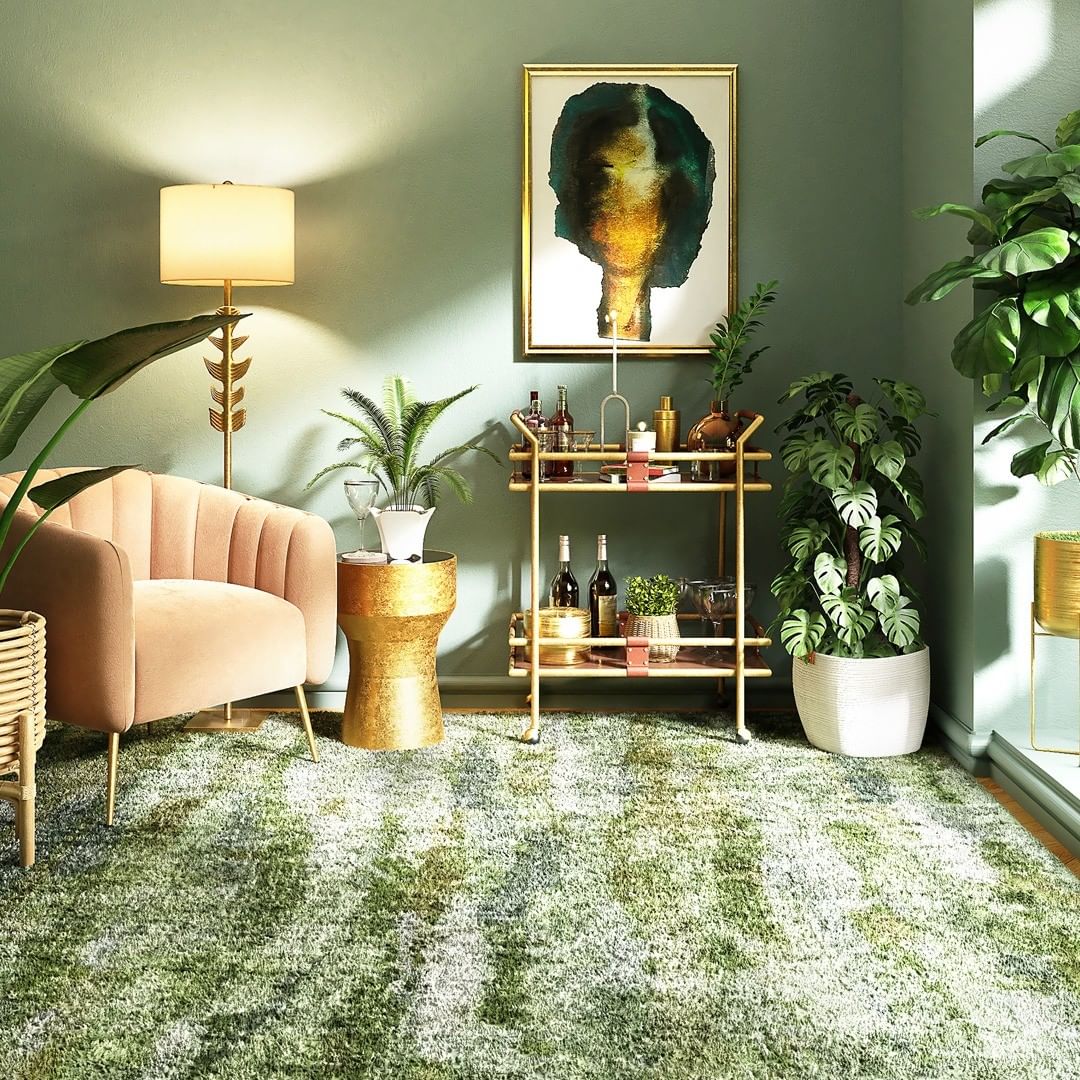 A vibrant sage green living room combined with light pink or gold elements will look very bold and royal-like. Do you like classy and outgoing designs? If so, this room has it all!
4. Sage Green & Grey Decor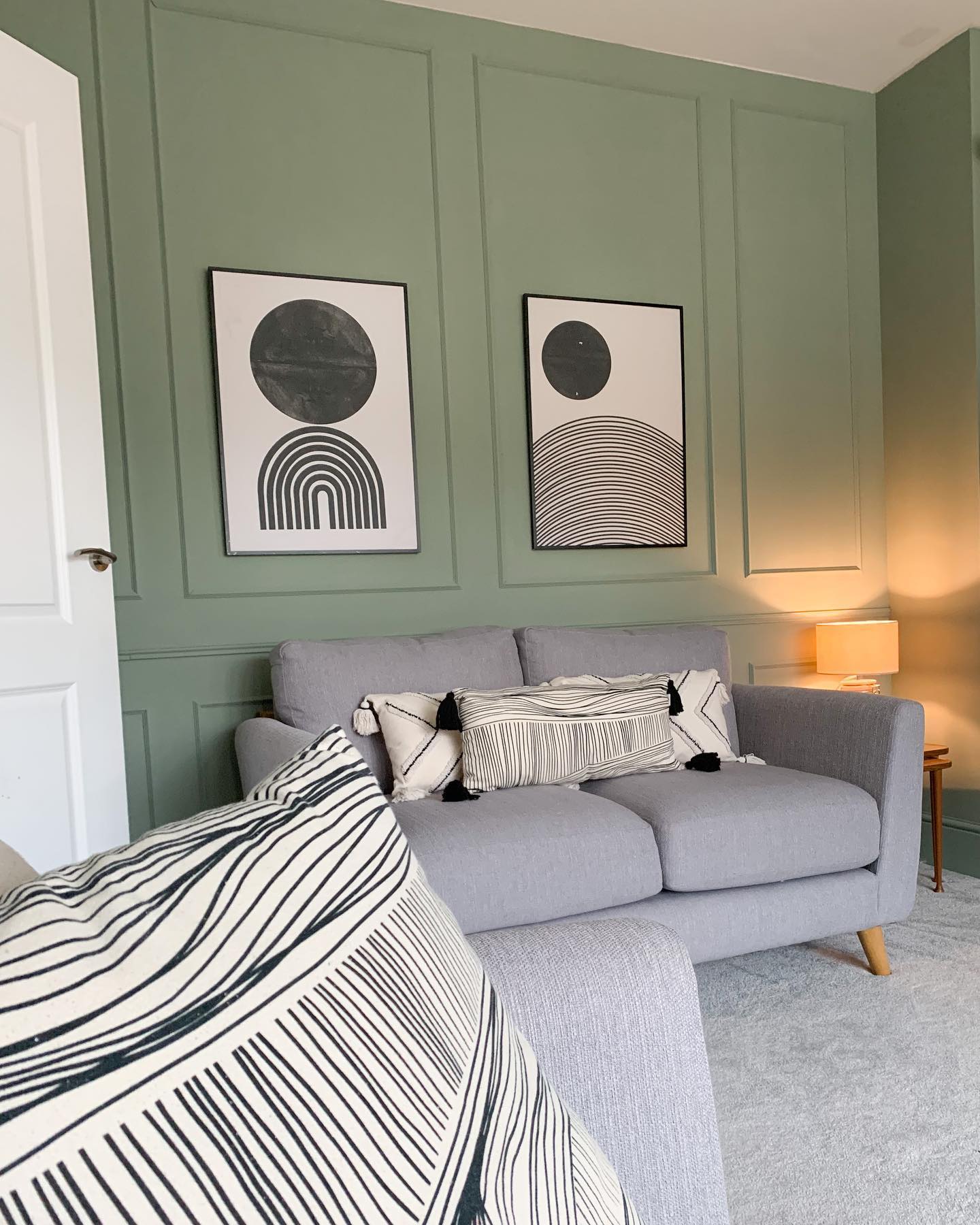 Go for green and grey to show your love for neutral and calming elements. People who want a subtle change and a shade that works well with all will like this corner the most.
5. Classy Sage Green Living Room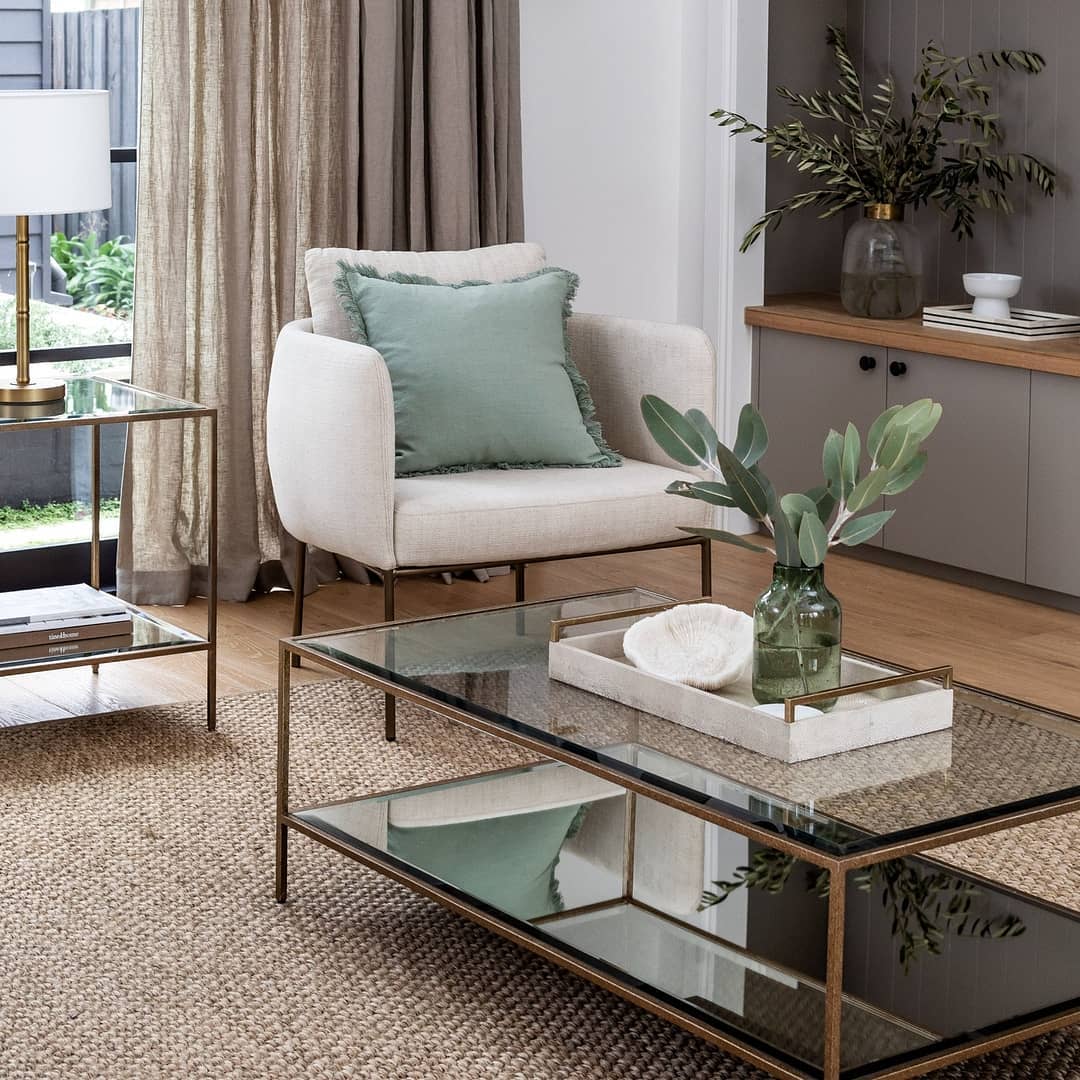 Classy sage green living room that is outgoing and modern. Go for a stylish and sturdy glass table, but round up the look with a ton of nude and tan/brown elements. Everything will look so cohesive and modern when executed the right way.
6. Green & White Decor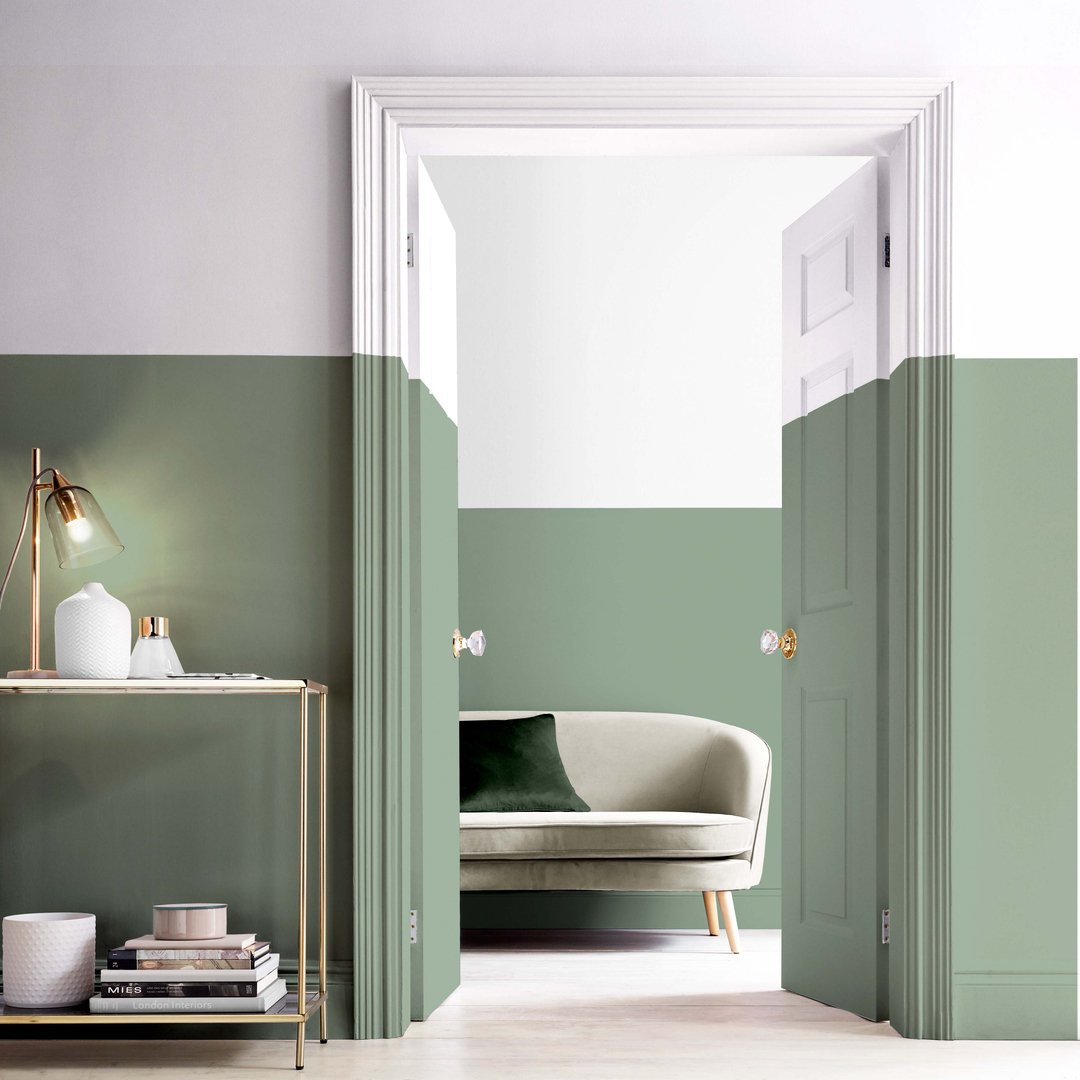 Half-colored walls combined with white and sage green shades will always be a stylish solution. These colors usually look and work so well together, which is why you can try them out for your elegant living room.
7. Contemporary Sage Green Living Room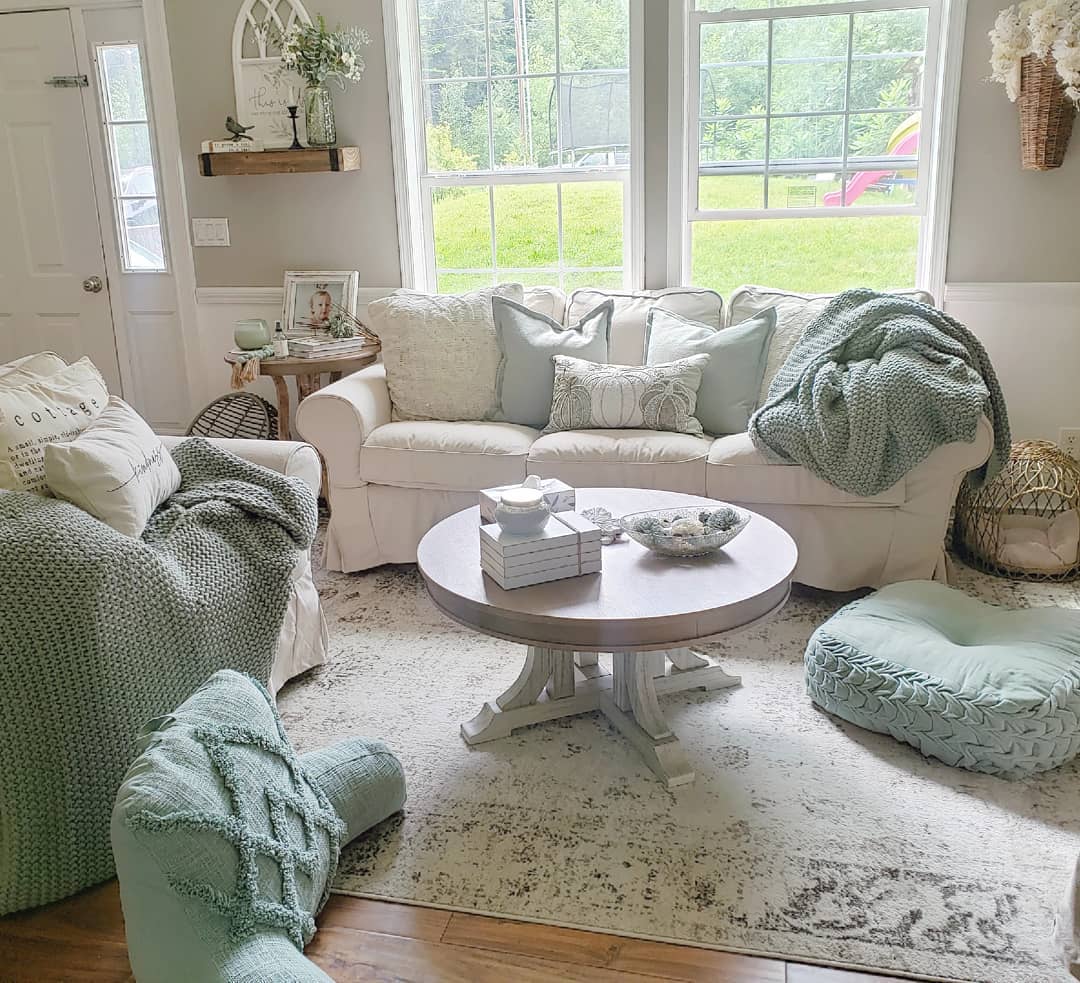 The contemporary sage green living room is for those who want to stay looking classy and chic. If you fancy neutral elements that have that "homey" vibe, this is for you.
Kitchen & Dining Room
1. Stylish Sage Green Kitchen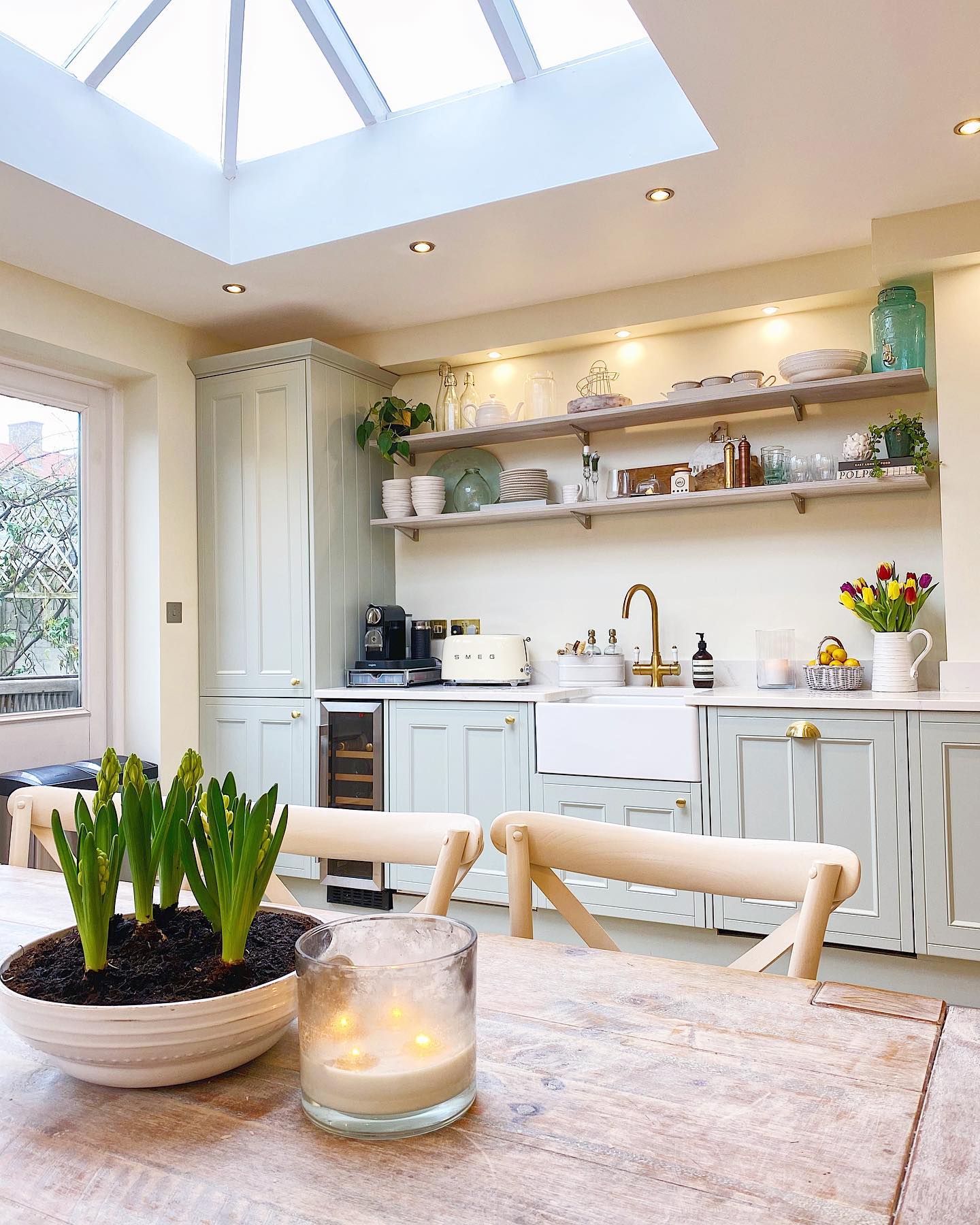 A cool kitchen that is very low-key, yet it will make a huge impact. People who fancy open spaces and a bit more light/dimension to their rooms will fancy this outcome.
2. Light Sage Green Kitchen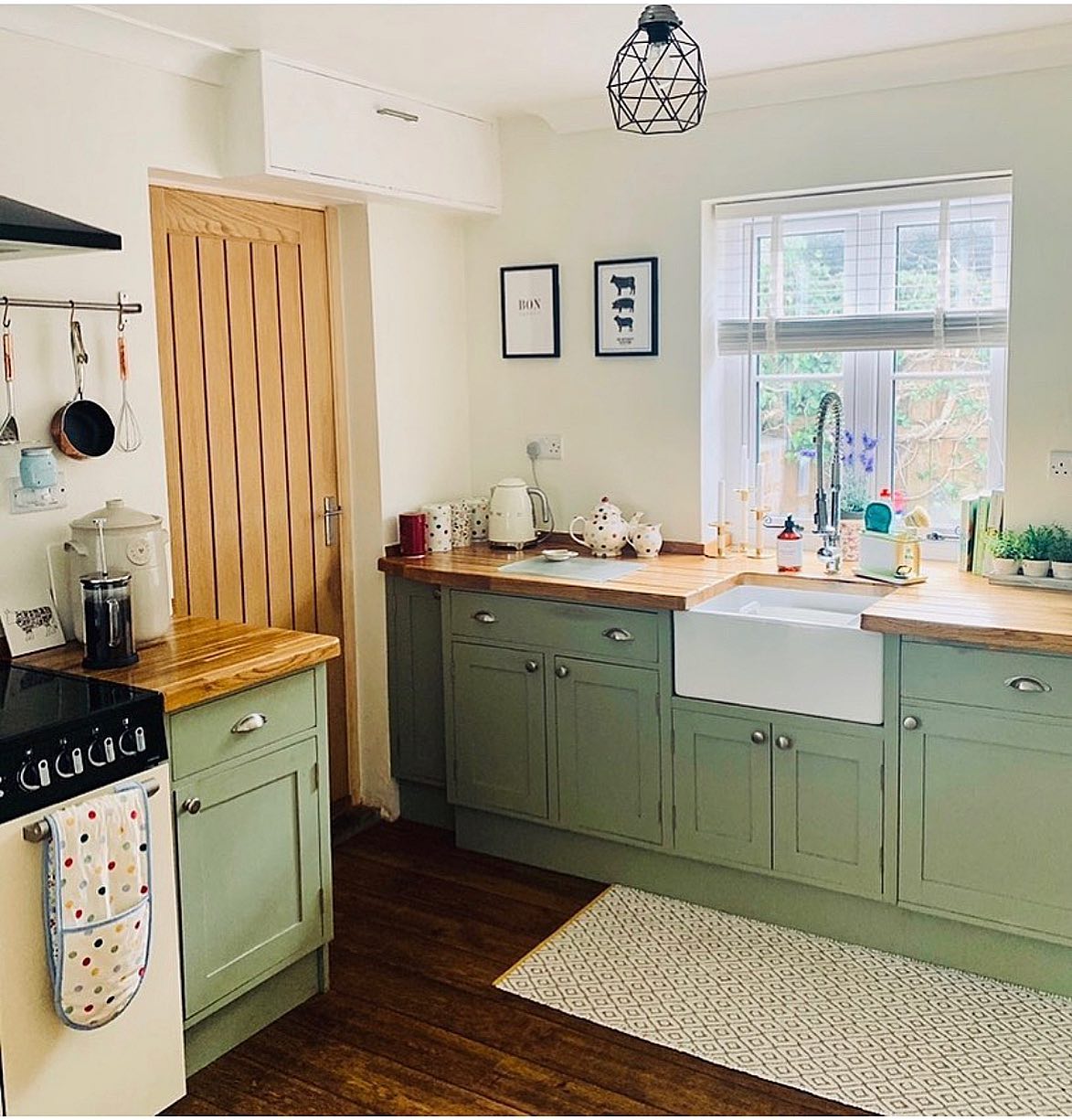 This shade of green is for any kitchen that has a bit of that old and retro vibe. If you enjoy neutral elements and want something old-school, this is it!
3. Sage Green Kitchen With White Elements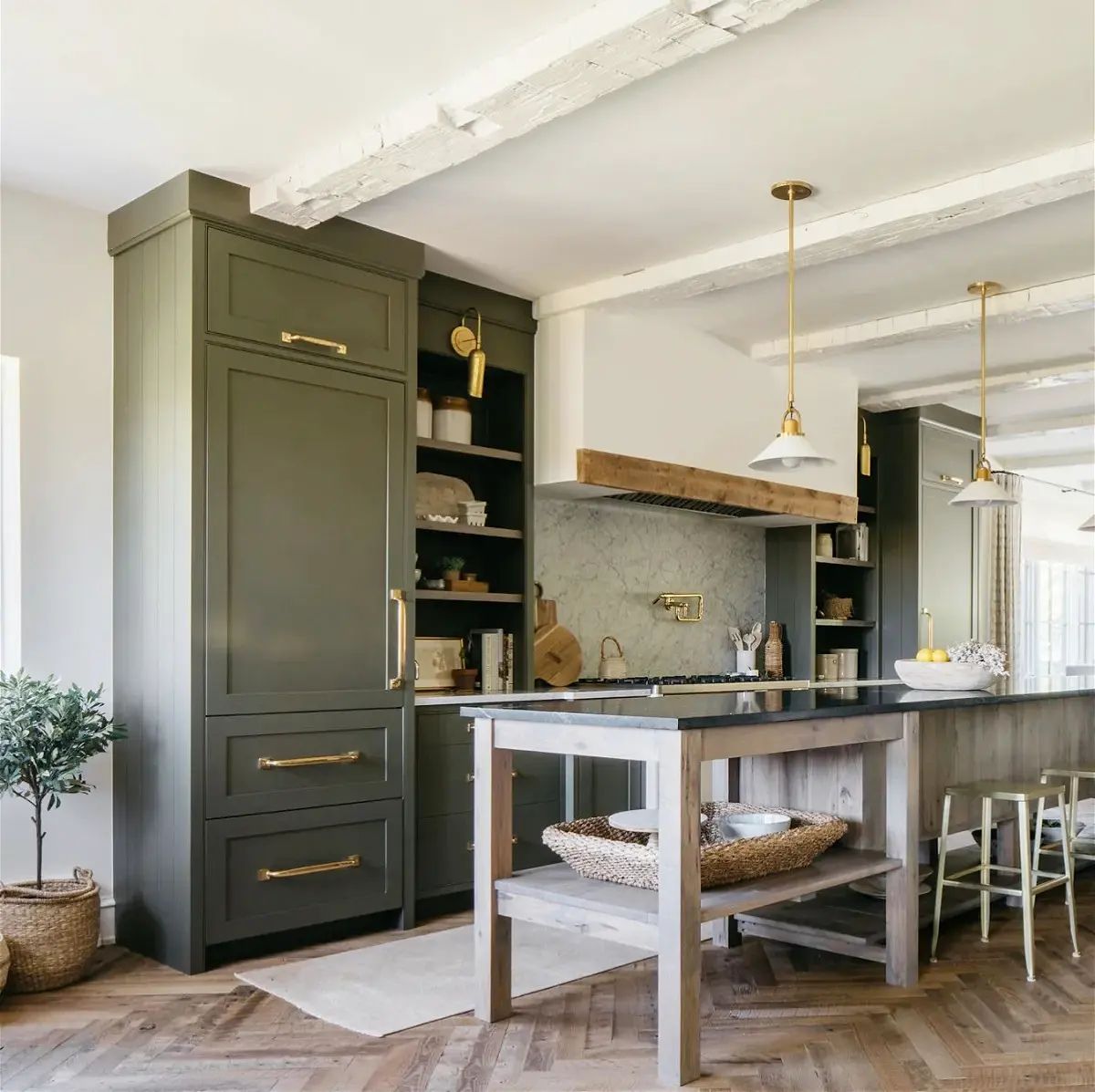 Sage green and white will look marvelous when paired together. If you are into traditional kitchens and you're aiming for the open-space concept you can have it all with this elegant corner!
4. Black & Green Combo For A Kitchen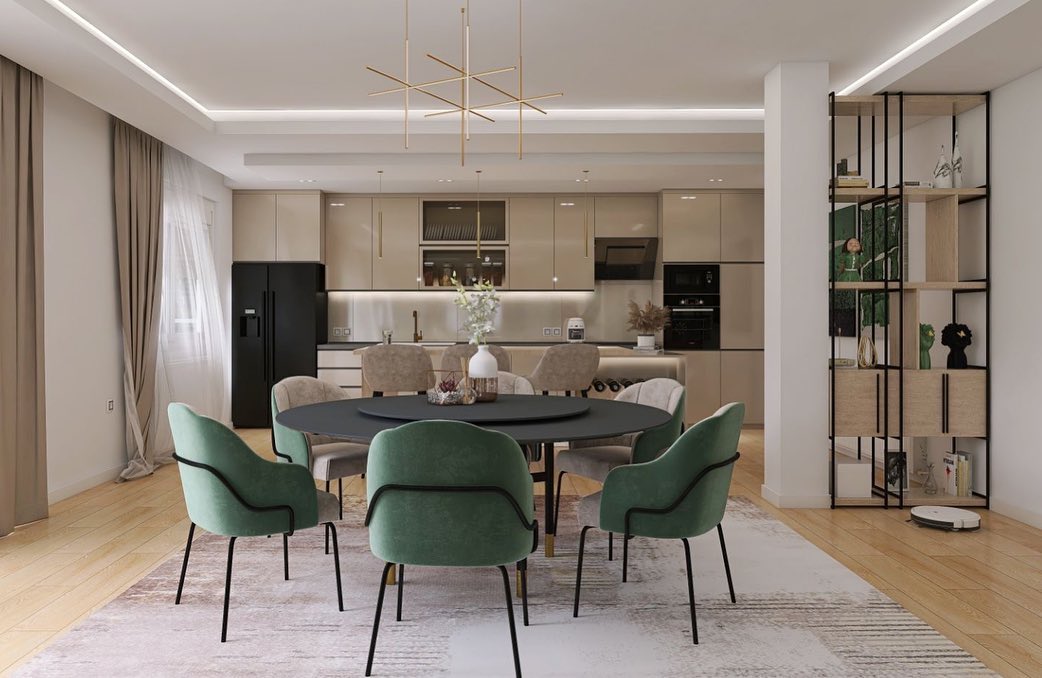 Black, green, and white or beige will always be a full strike when paired and color-matched together. Do you like fancy kitchens? If you want to make a grandiose vibe and a big entrance you can do it all with this dining room and kitchen area.
5. Neutral Sage Green Tan Kitchen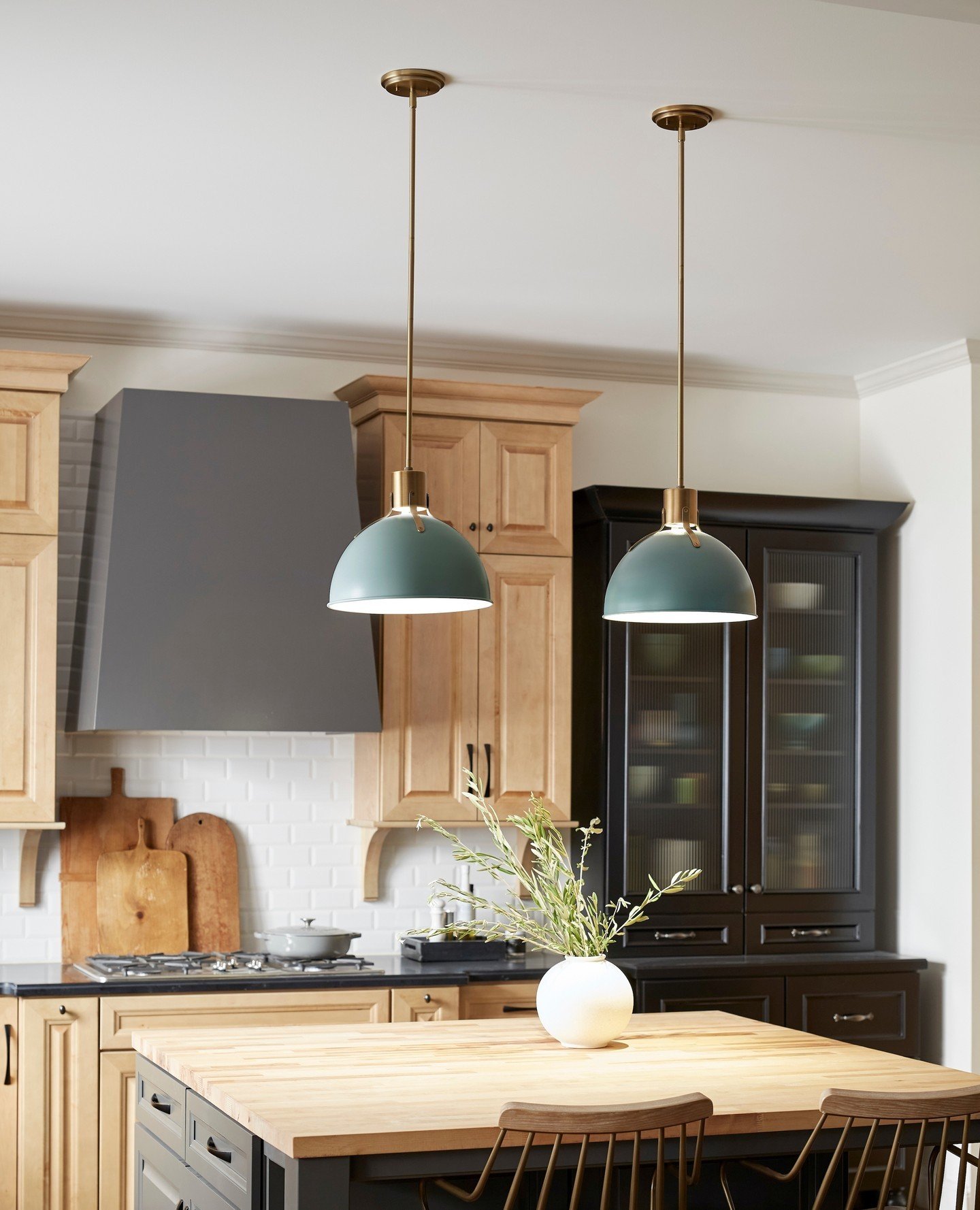 A neutral kitchen such as this one is sleek and calming. If you have a big home you're going to fancy this finished work the most. It will look great when combined with all of these natural brown elements.
Bedroom
1. Sage Green & Nude White Bedroom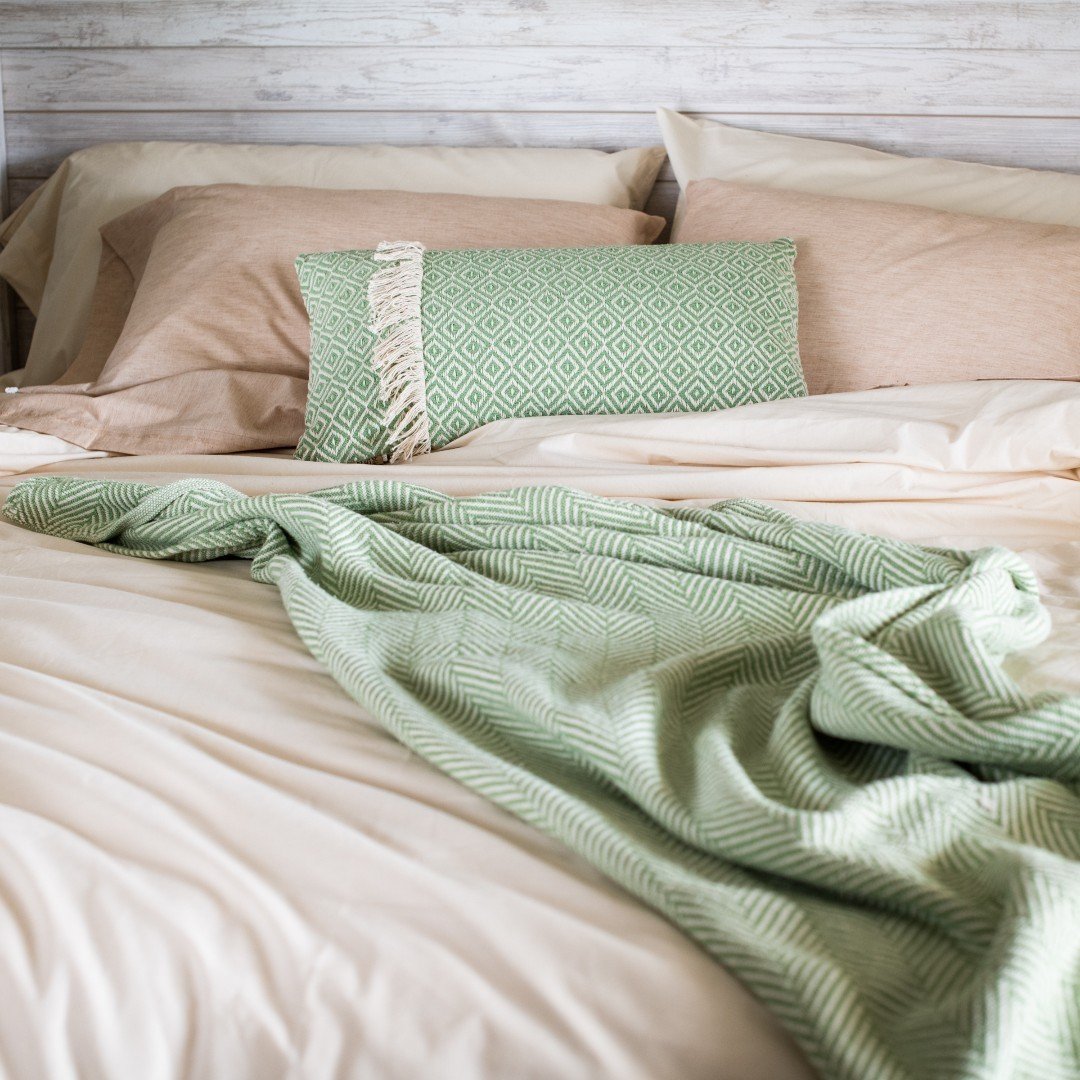 This sage green and nude white bedroom just goes to show you that you can opt for some sleek sheets and covers to make your bed a happy oasis. If you enjoy lighter colors this pattern and color wave will suit you.
2. White, Green & Nude Bedroom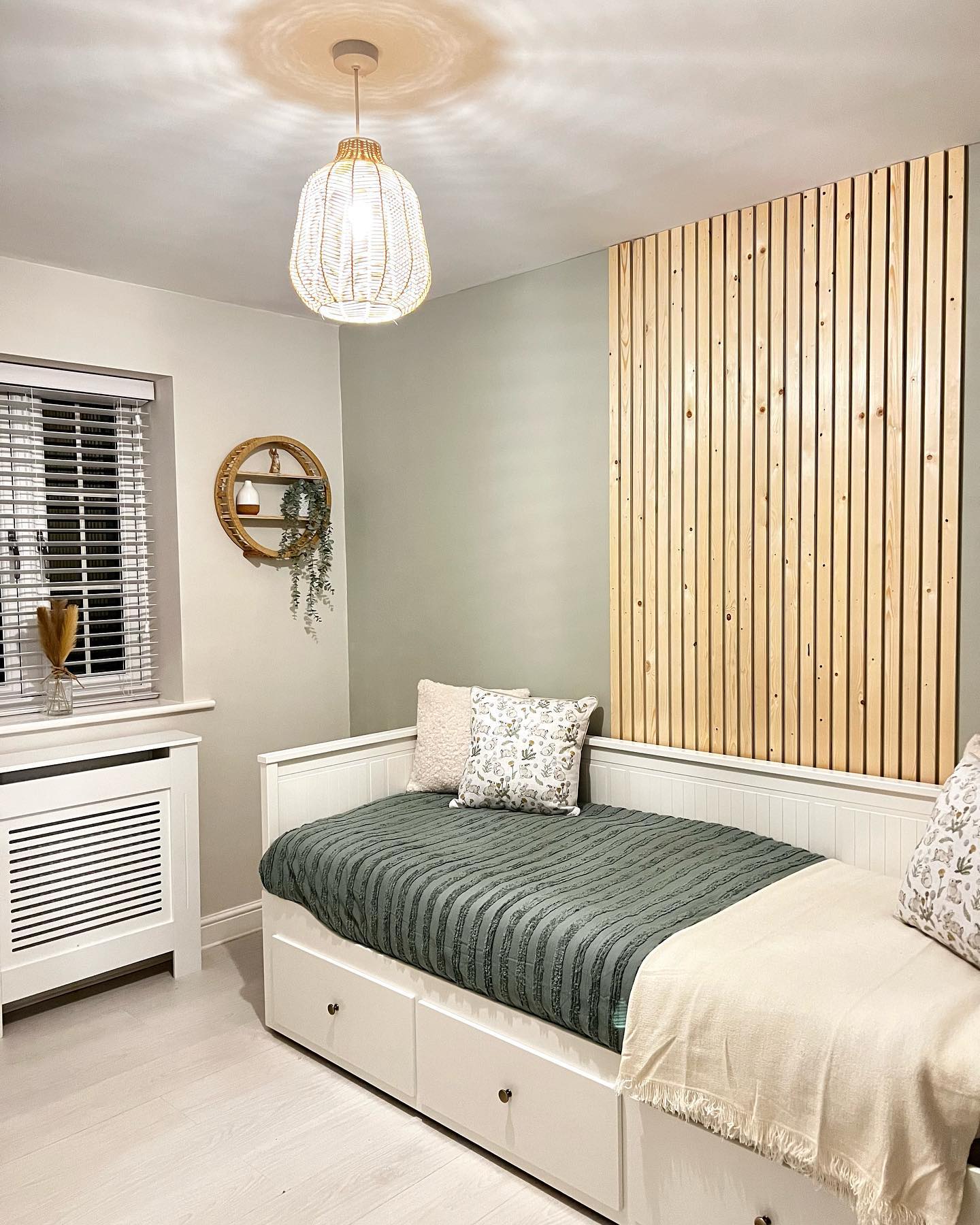 This light bedroom has that coastal vibe to it. If you fancy open-space concepts this is for you. It will look amazing with a pop of brown or nude elements. Go for a stylish ceiling as well to round up the look.
3. Bedroom For Kids With Green Decor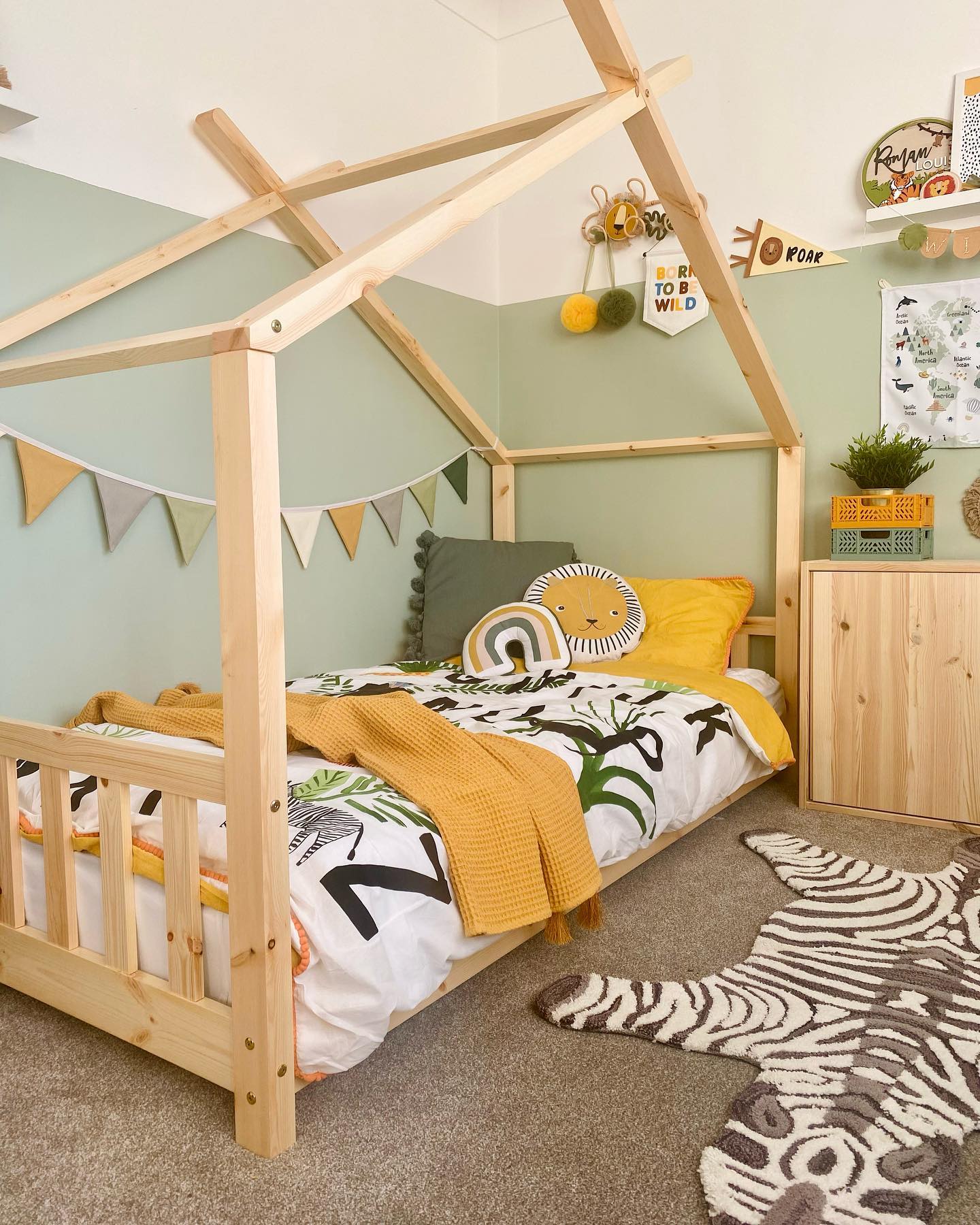 Your kids can also enjoy sage green color designs! If you want to give them a room makeover start with this chic and outgoing option. Combine orange to truly complement these two contrasting colors!
4. Sage Green & Blue Bedroom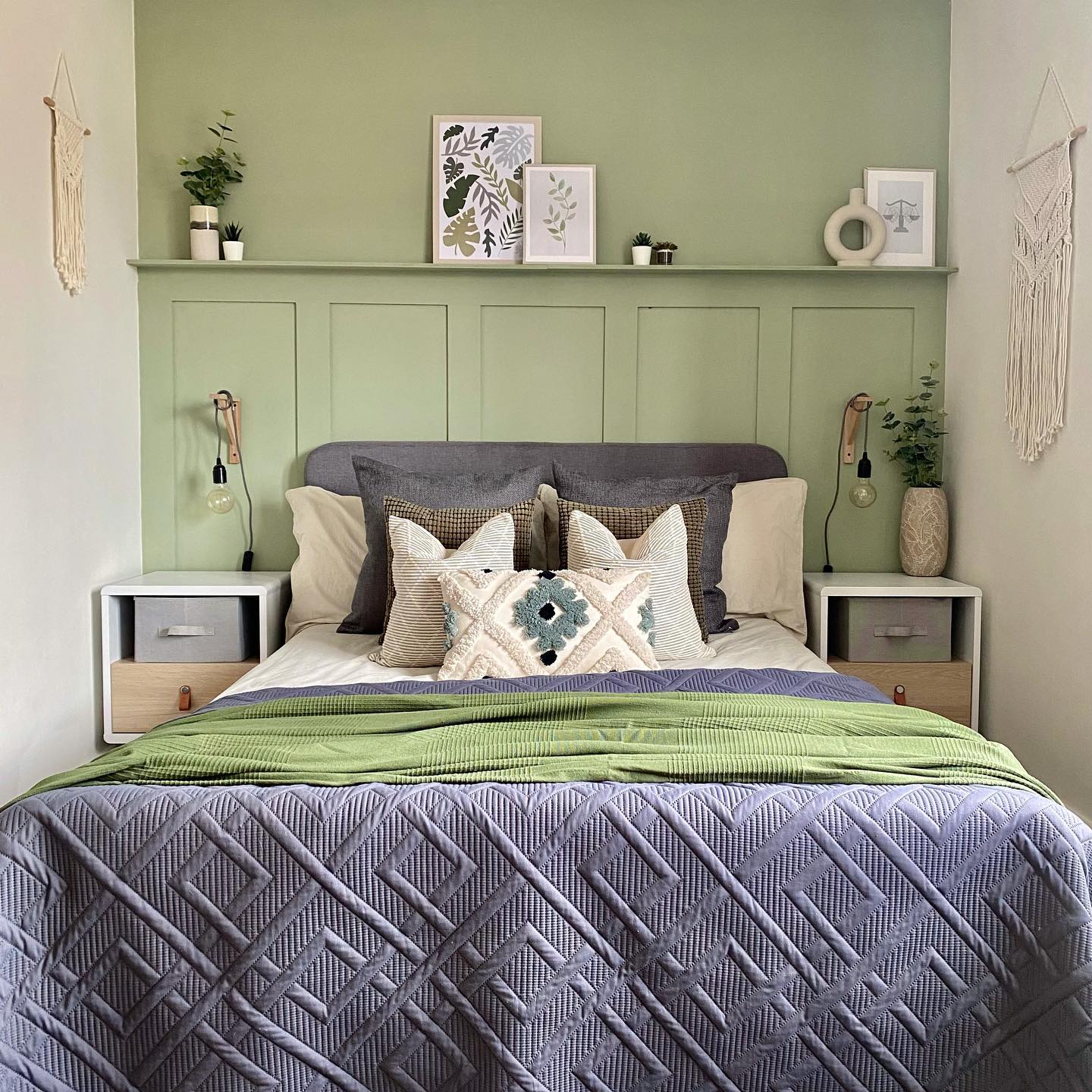 Sage green and blue are a bit hard to pull off together. However, with the right imagination and items at your disposal, you will easily achieve this look. Add a ton of details, accessories, and creations to achieve this vibrant bedroom.
5. Grey & Green Decor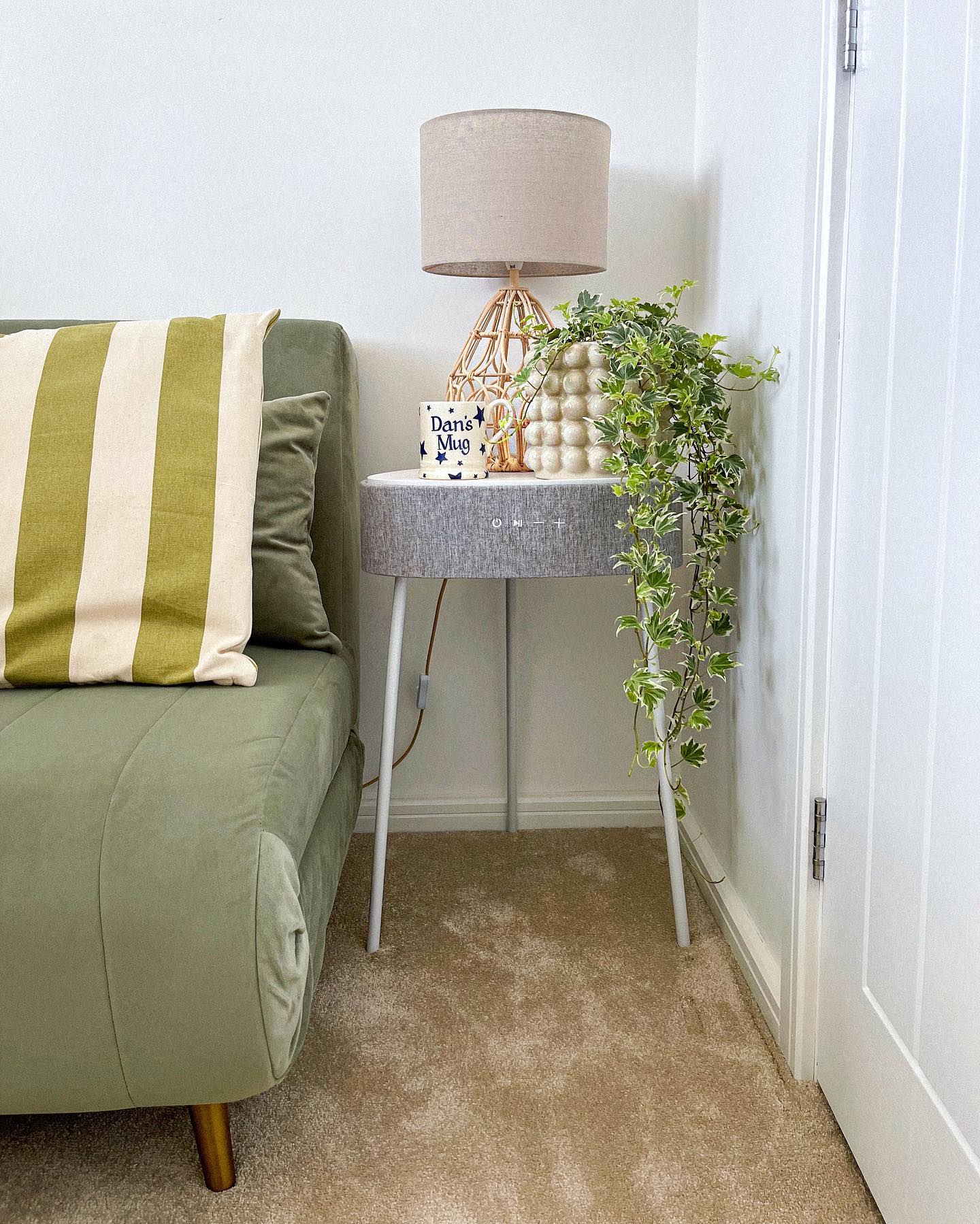 Sage green corner with a pop of earthy live green shade and grey can look gorgeous! If you like neutral and earth-tone elements this is your new must-have bedroom. You will enjoy a neutral rug placed down which you can use to tie up the whole room together.
Events & Cute Corners
1. Sage Green Wedding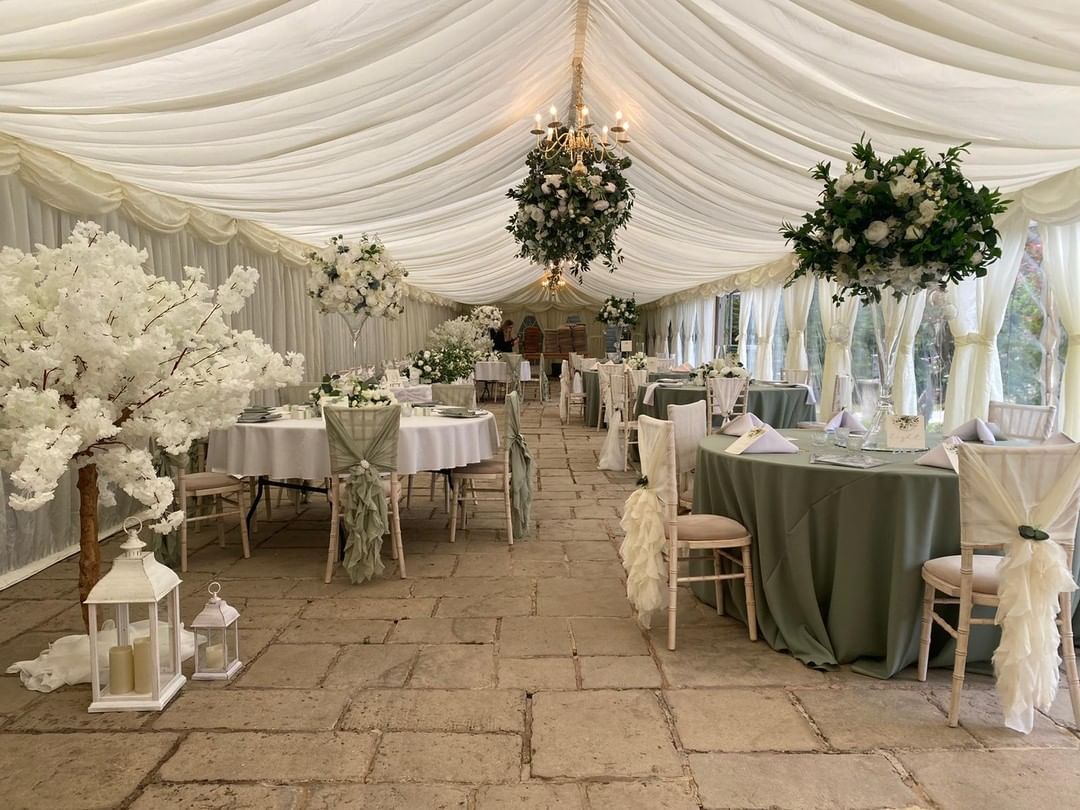 If you plan to do a giant wedding why not opt for sage green and white shade? Who says that weddings have to be all nude, pink and neutral? This decoration will feel everyone at peace just by looking at it! It is a gorgeous neutral option and a traditional wedding venue to book.
2. Classy Sage Green Event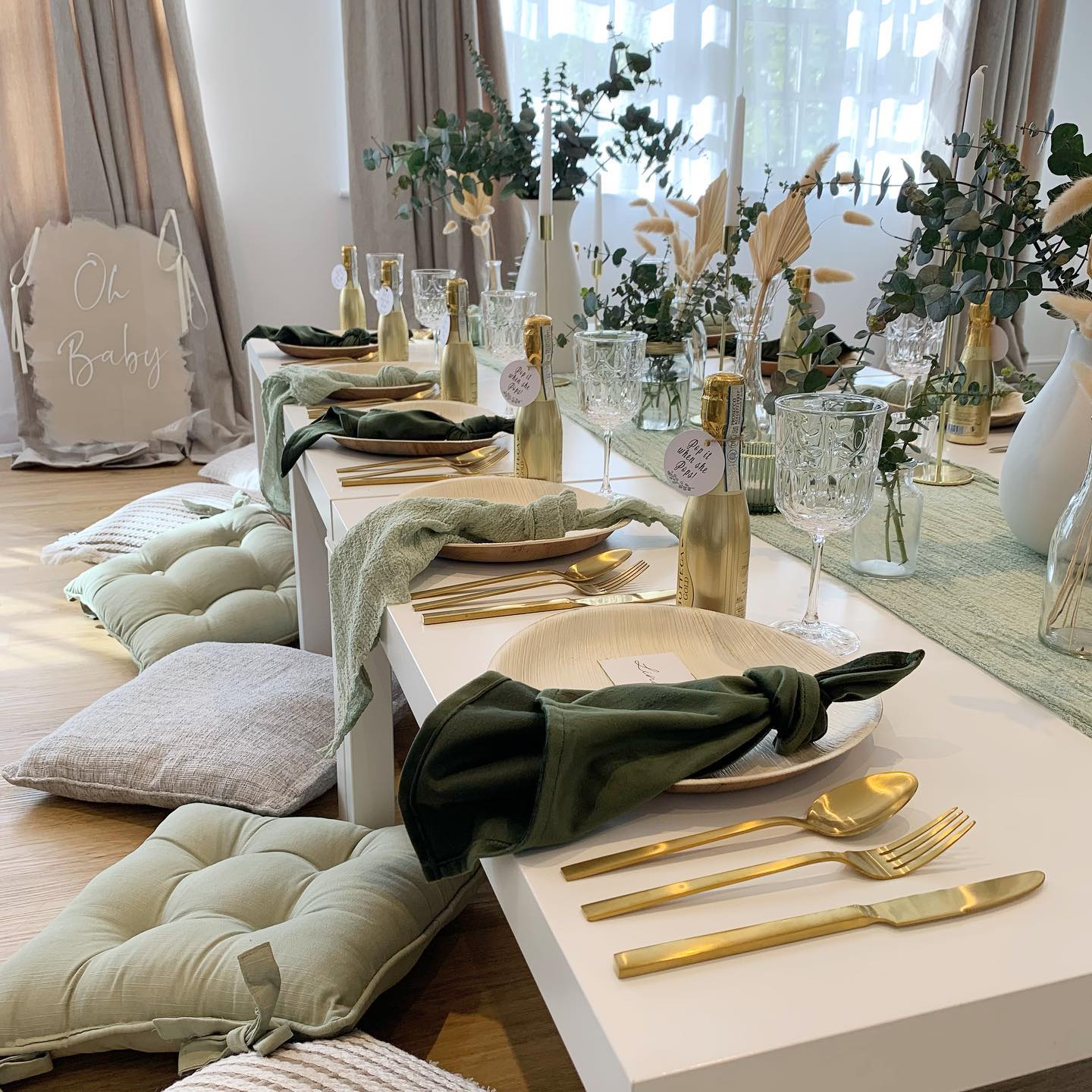 Classy is the way you like it? If you fancy this color combo this will suit you for formal dinners. Combine green along with gold and yellow shades, as well as some smaller floral details and decorations to round up the vibe, and end up with a formal dining set-up.
3. Whimsical Sage Green Wedding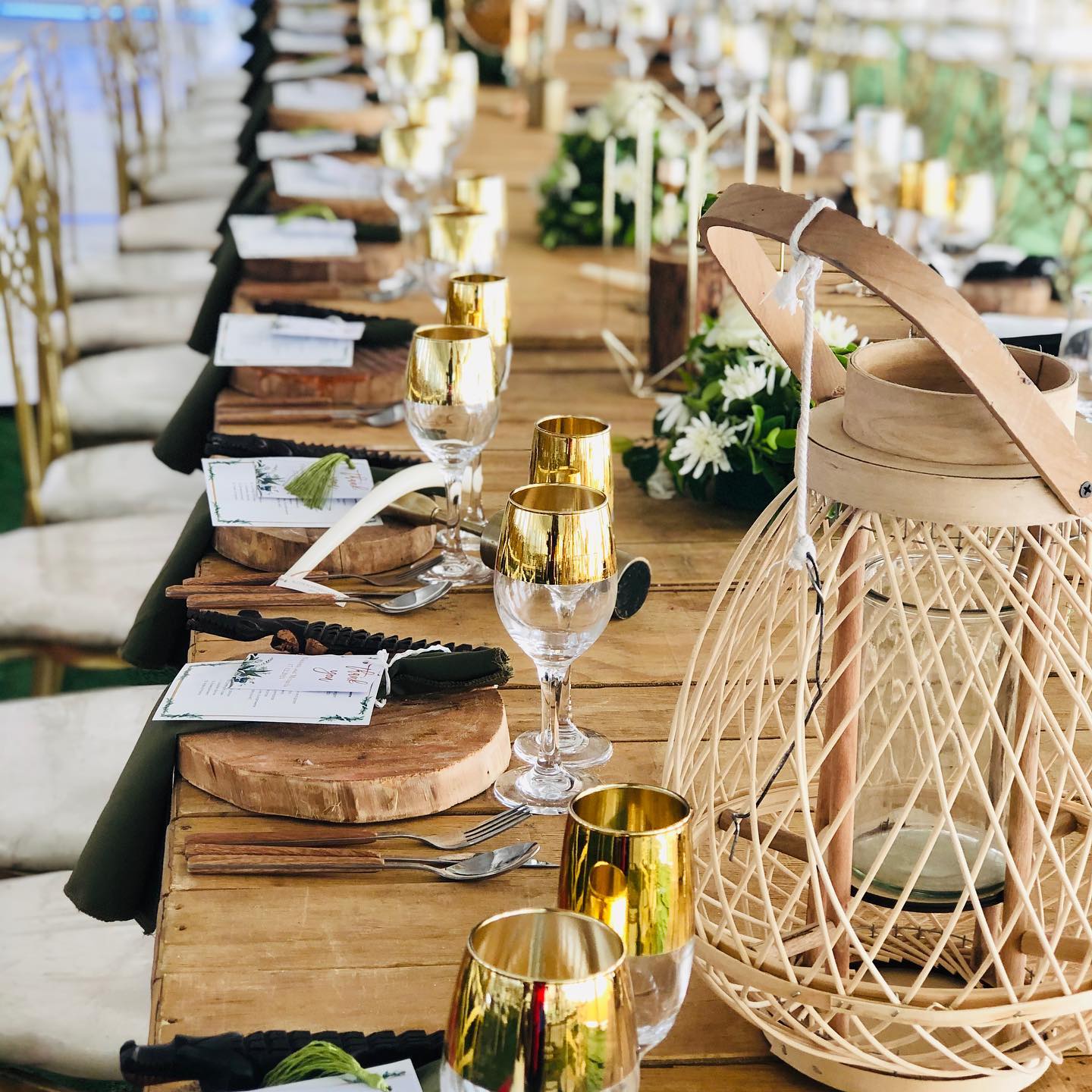 A whimsical wedding is a common and popular theme. If you want to have your own little moment that is unusual and different from what you're used to, aim for beige, tan, and sage green shades. End it up with some gold elements and you'll have a stylish and super classy story to tell.
4. White & Sage Green Decor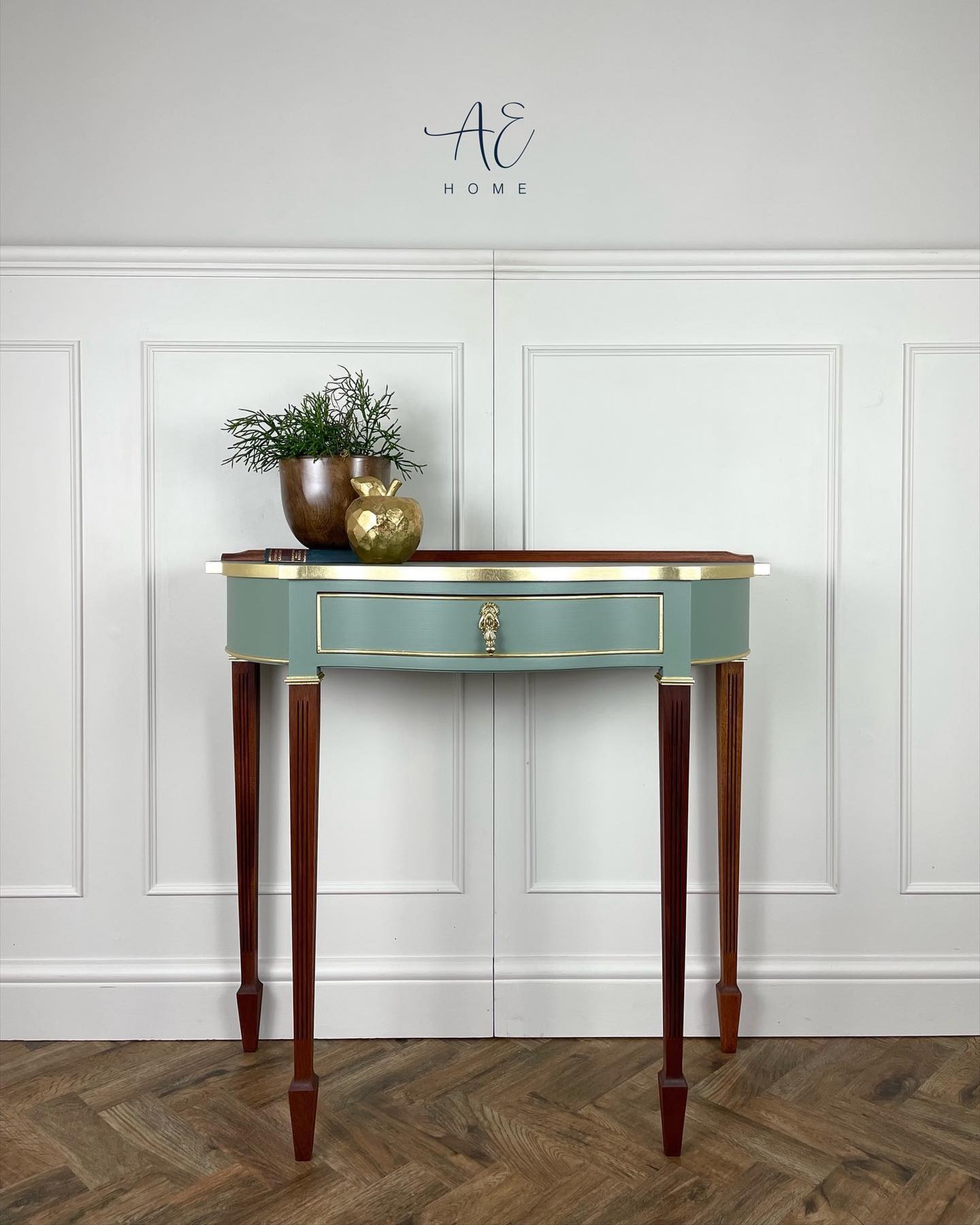 Make your lobby cute and stylish. People who enjoy a pop of color to their furniture and homes will like this neutral brown and white sage green combo. Any corner can look good when styled and done in these lighter shades, perfect for traditional homes.
5. Coral Pink And Sage Green Decor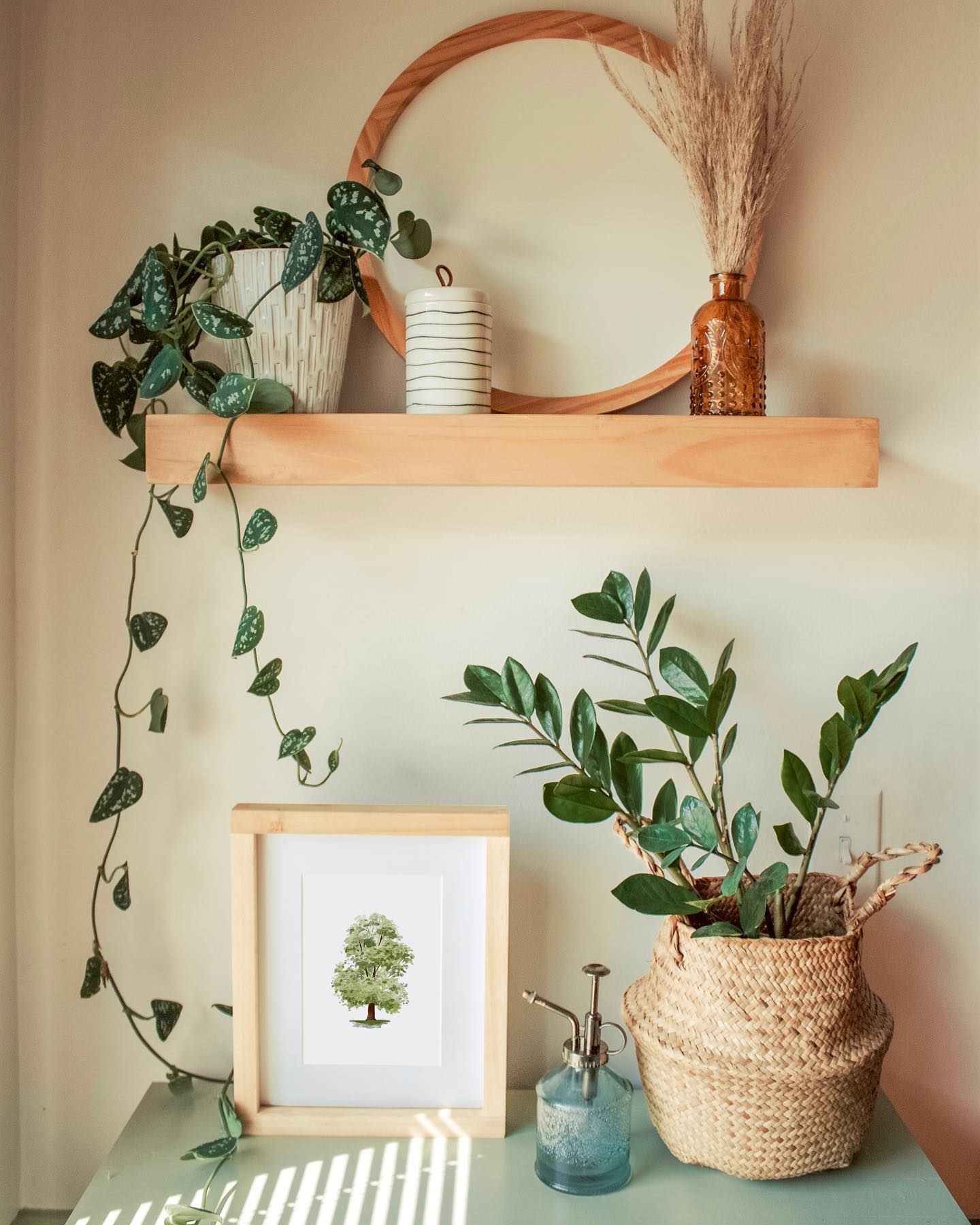 Coral pink and sage green decor is something that you fancy? If you like boohoo vibes and flowers and you're all about lighter colors go with this flow. It will look amazing as an entry to your home or just by your bathroom. This stylish little corner can be both practical and cool.
6. Classy Corner Sage Green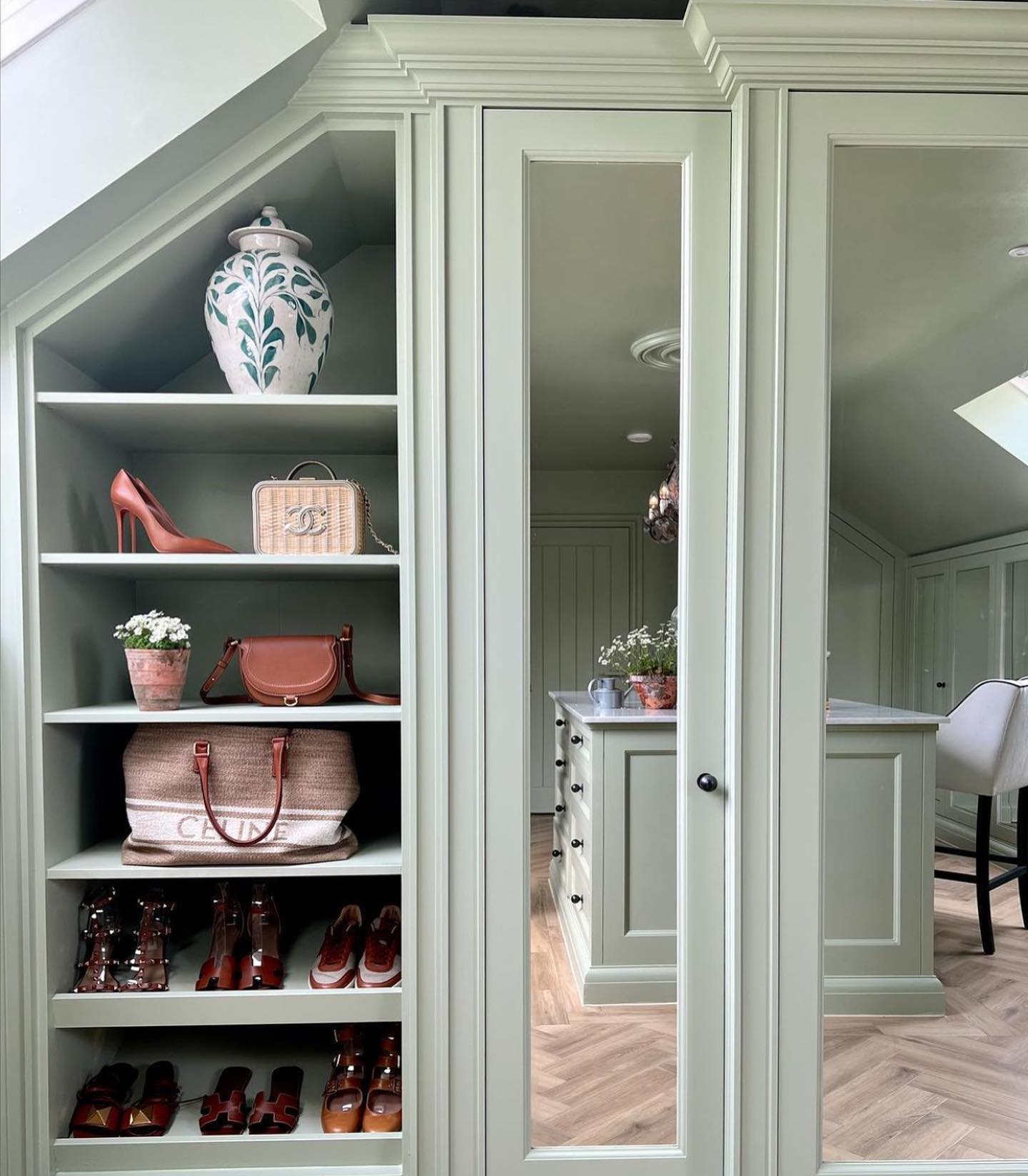 Your closet can pop with all the right shades. This one has a neutral and fun tone, along with a pop of coral. If you like showing off pretty things and you're usually all about glamorous bags, shoes and details display them this way! Women and men who enjoy classy neutrals will adore all of this combined together.
Retro Style
1. Boohoo Sage Green Corner
A boohoo corner with all the green and nude elements is for people who fancy creative artsy pieces and ideas. Make your reading corner or your bedroom corner a fun vibe with all of these natural details. Men or women who fancy lighter details and can handle their maintenance will enjoy the outcome.
2. Sage Green With Neutral & Tan Elements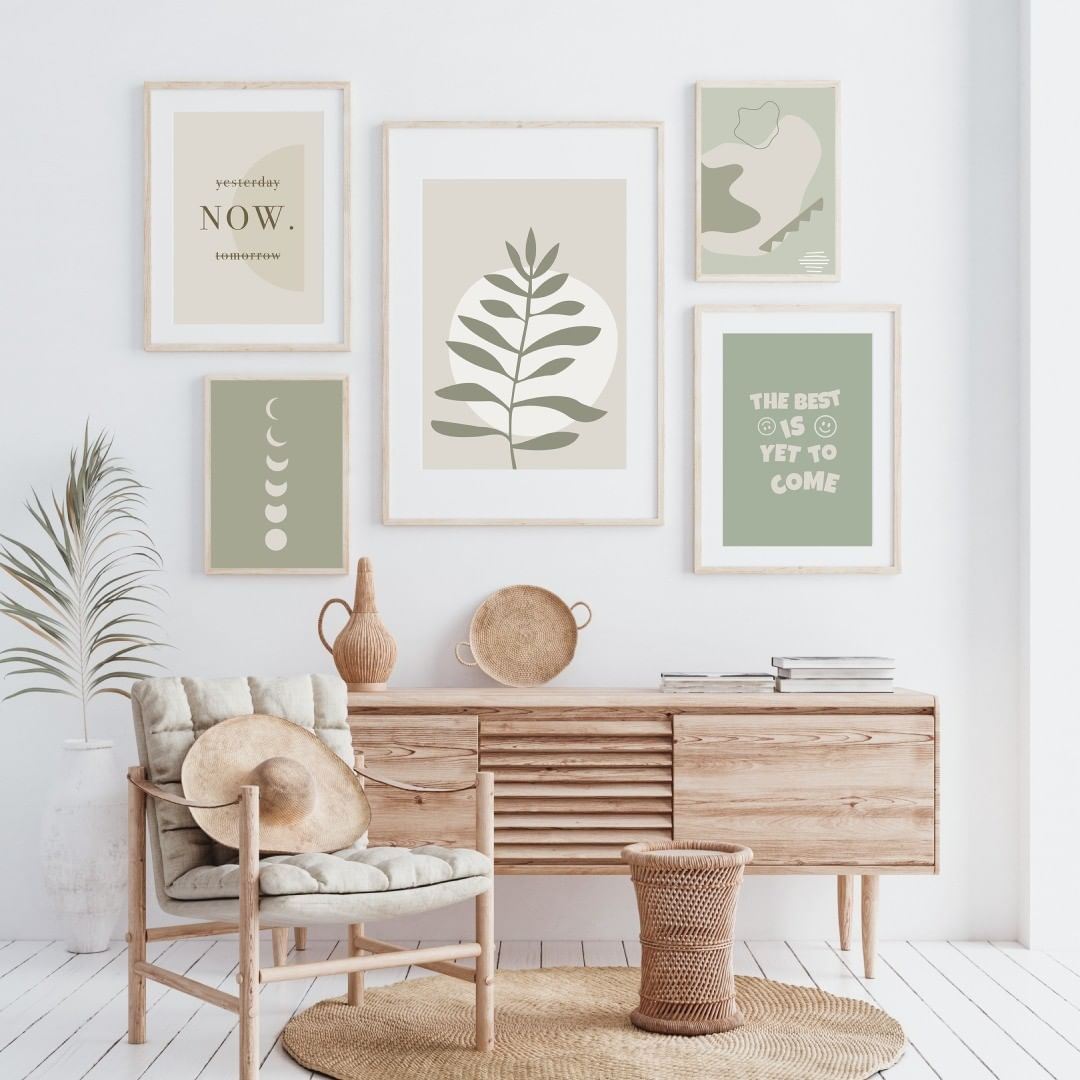 Sage green elements and wallpapers or pictures will look phenomenal on top of white walls. Are you someone who likes neutral and classic areas, with a bit of that earthy tone feel to them? You can also give this corner a go for your kids as their playroom. In the end, they're going to fall in love with it.
3. White, Mint & Sage Green Room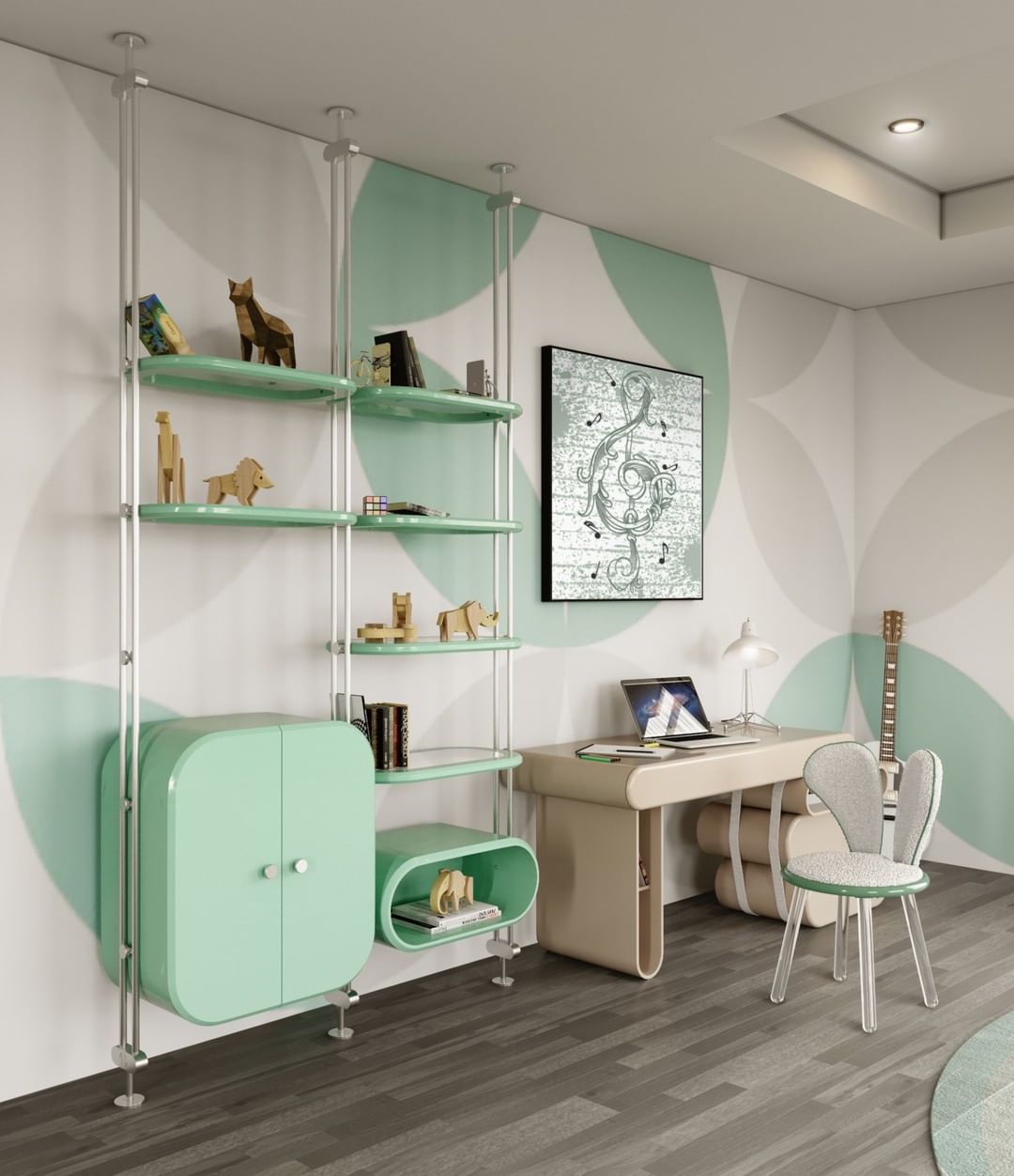 Who says that sage green is the only green that you can go for? Combine mint green and nude elements on top of this creation. If you fancy soft yet super trendy colors this is your new project! Kids of any age and gender can opt for this as their study corner or playroom, don't you agree?
Ready For A Pop Of Color?
Are you ready for a pop of color in your room or your kitchen? Want to have a gorgeous wedding? You should try out adding a pop of sage green and have it look marvelous and modern. All of these ideas and ways can give you the right type of transformation. Which one is your favorite inspo to go for?