Flowers have a universal appeal. Whether planted in gardens, used in décor or given as gifts, flowers can enhance a range of holidays, occasions and scenarios. These delicate decorations have inspired great art, poetry, romantic love, encouragement, and higher states of consciousness.
Scientific studies done at Rutger's and other universities confirm the positive, uplifting effect that flowers can bring. Reports show that after seeing or receiving flowers, most people feel uplifted emotionally. It was also found that these positive feelings tend to last, and that flowers inspire a deeper sense of enjoyment and satisfaction in life.
Flower colors can also influence and enhance their effect on mood and atmosphere. Whether planting flowers in a garden, choosing flowers for an occasion or giving a cut bouquet as a gift, the color and type of flowers can convey different messages.
The following is an overview of popular flower color meanings to help you choose the right blooms for every occasion:
Red Flowers Meaning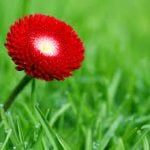 The color red signifies passion and romantic love. A dozen or two red roses sends a clear message of a loving intent. Indeed, roses are the quintessential flower of romantic love; however, tulips and carnations also look amazing in red or crimson. Any red flower can convey deep passion, emotion and desire. For a more exotic effect, consider tropical anthurium, Asiatic lilies or red orchids.
---
Pink Flowers Meaning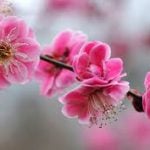 More subtle than red, pink flowers embody a gentler kind of loving emotion. Pink roses or carnations can be sent during a relationship in its early stages, conveying the desire to build something special. Pink is feminine and gentle, a color associated with springtime, innocence and new beginnings. Flowers such as tulips, chrysanthemums, and hydrangea are excellent pink flower choices. Stargazer lilies in shades of pink can really make a statement and take their breath away.
---
White Flowers Meaning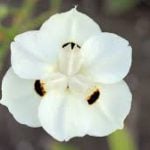 White flowers convey purity, innocence, spirituality and rebirth. They also bring elegance to any scenario, making them a popular choice at weddings and other formal occasions. Numerous beautiful flowers come in white, including popular choices like roses, carnations and daisies. Lilies look especially beautiful in white; consider the calla lily. Hydrangea, orchids, peony, gardenia and plumeria are also beautiful white flower choices depending upon your taste and style.
---
Orange Flowers Meaning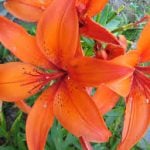 Orange flowers radiate positive energy and endless possibilities. They bring a message of hope, inspiration and friendship. Many popular flowers come in hues of orange, including roses, tulips, lilies, and autumn blooms like chrysanthemums and gerbera daisies. To really make a statement, consider orange dahlias, which can be a foot or more in diameter. Consider also the bird of paradise flower for a more tropical effect.
---
Yellow Flowers Meaning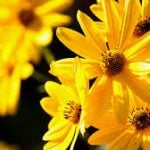 Similar to orange flowers, yellow petals blaze with positivity and platonic love. They are an excellent choice for expressing gratitude and lifting spirits. Some of the top yellow flower choices include daffodils, sunflowers, buttercups, marigold, daisies and hibiscus. Asters, chrysanthemums also look amazing in yellow.
---
Purple Flowers Meaning
Purple flowers bring an enchanted, spiritual and majestic quality to any setting or occasion. Purple is regal, elegant and rare, and always makes a poignant, lasting impression. Some say the color purple has a mystical, mysterious quality and points to dimensions beyond ours. Consider purple lilacs, orchids, violet, lavender, verbena, iris and clematis. Popular flowers like roses, tulips and pansies are also available in purple.
---
Blue Flowers Meaning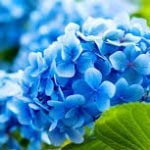 Blue is the rarest flower color, but it can be found in a handful of flower types. Plant or send blue flowers when a truly extraordinary and otherworldly effect is desired. Hydrangea, iris, brunnera, hyacinth, pansies and delphinium are some top examples of flowers found in blue.
---
Flowers are among the most beautiful elements of nature, but also the most transient. When flowers are in full bloom, they radiate beauty, brilliance and life force energy. However, all too quickly, they return to the source from which they came, and we look forward to their renewal.
Flowers remind us to enjoy the fruits and blessings of life in the moment, for time continues on. They are also pointers to the powerful forces that underlie nature and life itself. Use these guidelines for choosing the ideal flowers for yourself, your loved ones, and for adorning any room, venue or garden.