Who says that front doors have to look basic?! The truth is that most of us stick to simple wooden, beige, or white doors. Only some dare to go black or gray, while vibrant vivid colors are more than a statement and a rare thing. Want to experiment with something yourself? Looking for cool and loud ideas that will intrigue you and make you be the coolest person on the block? If that is the case keep on reading and discover your options down below!
How Pricey Can Front Door Be?
Front door color ideas can vary and so can their price. The truth is that not all doors should be colored with paint. Only do this process if your seller tells you that it is safe to color your wooden doors. Prices will vary from $50-$150 based on the paint that you go for, brushes, and all other tools that are needed for the process.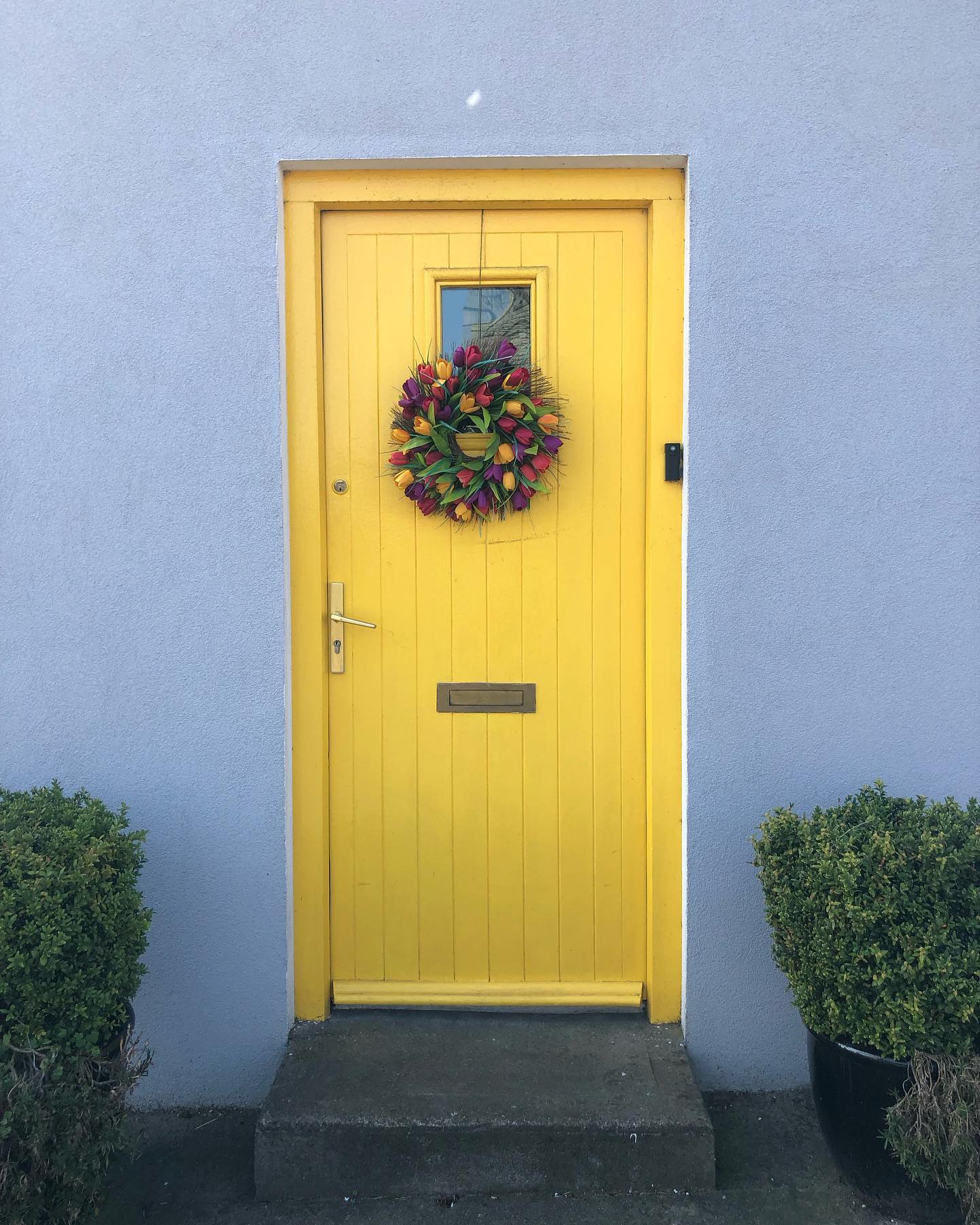 Cool color to consider, especially with all of these cool tulip flowers.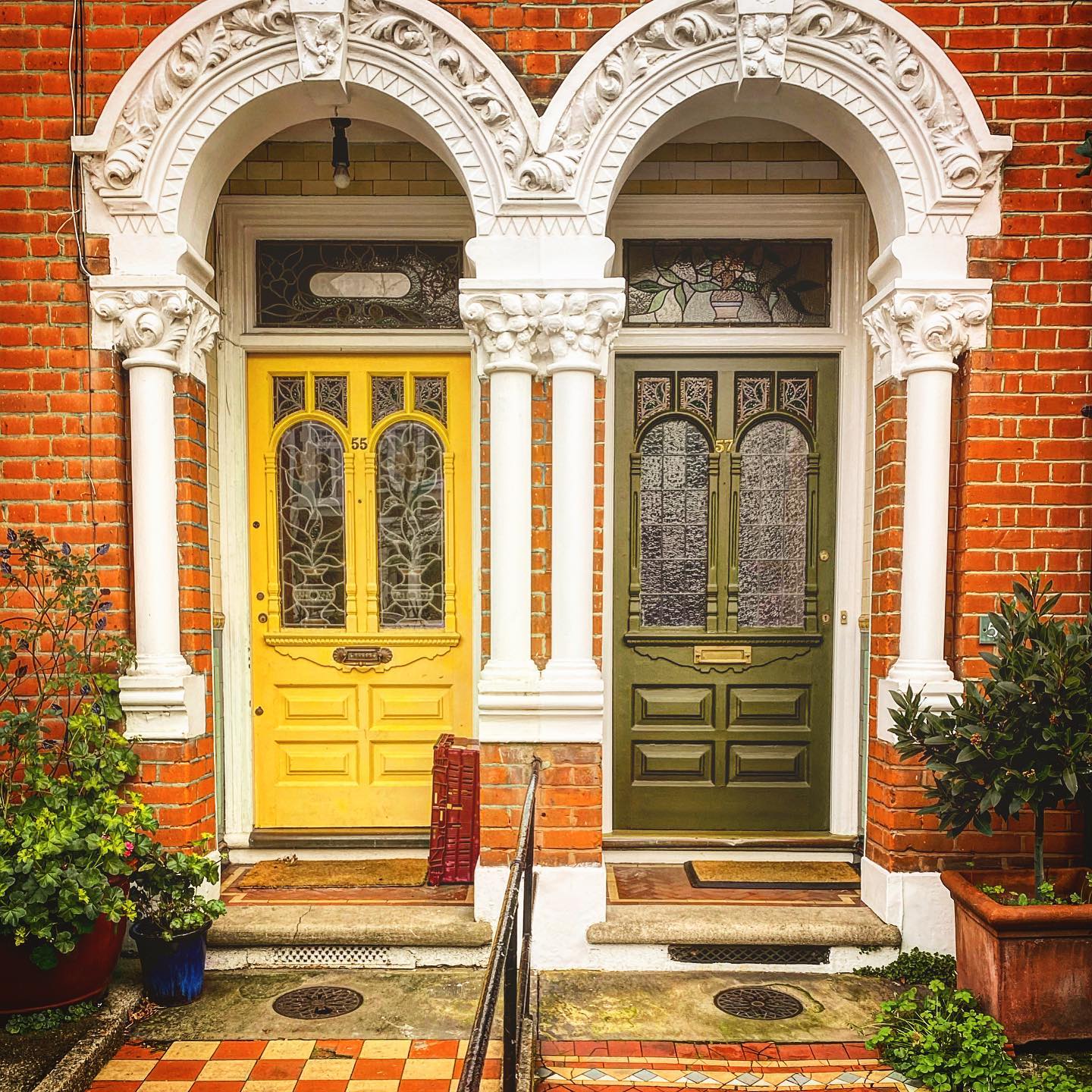 If you and your neighbor can pair and match your doors and you can go for a cool aesthetic, consider this vibe. Yellow and green are a must!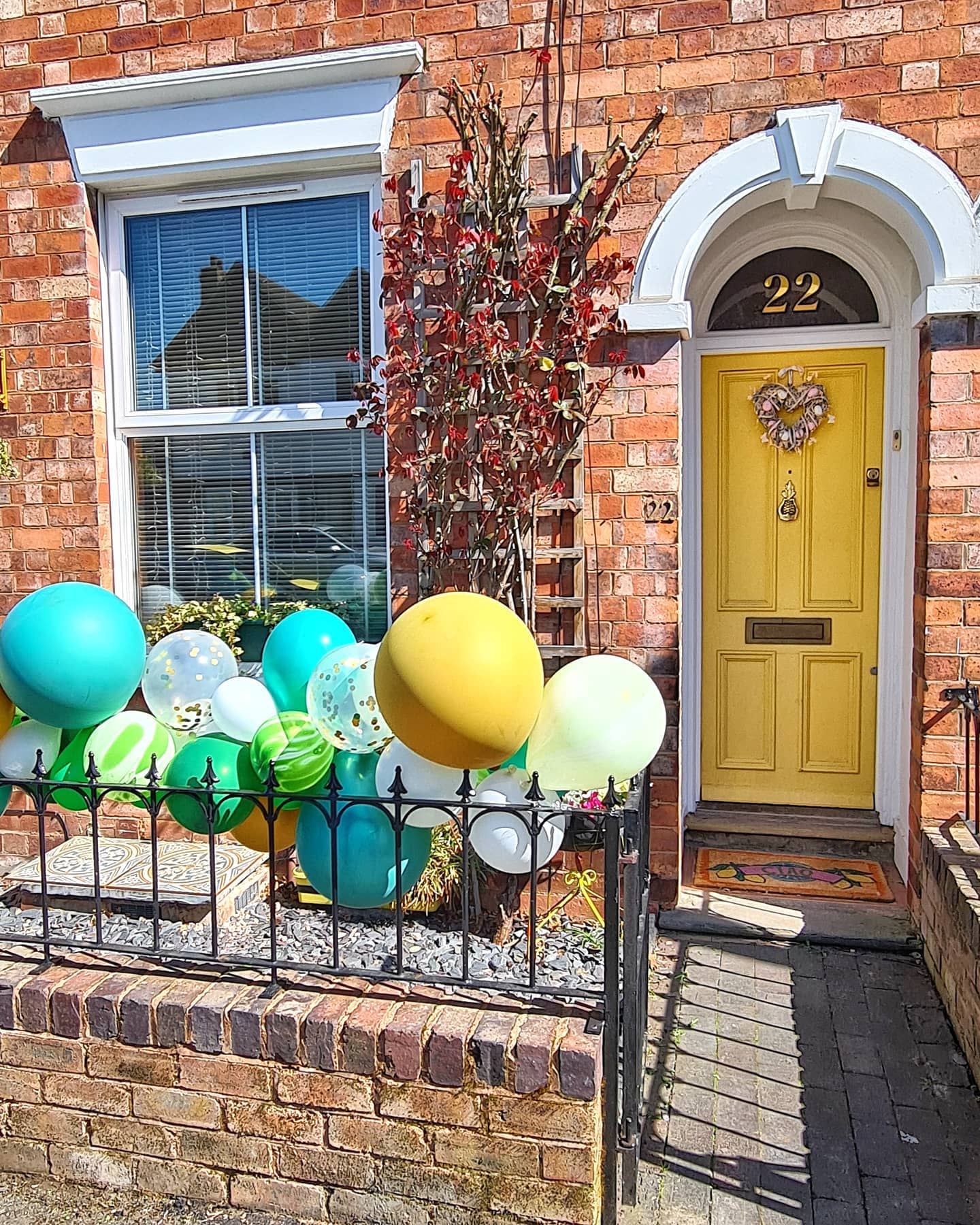 Cute, bright, and somewhat girly, these doors will look amazing for any home!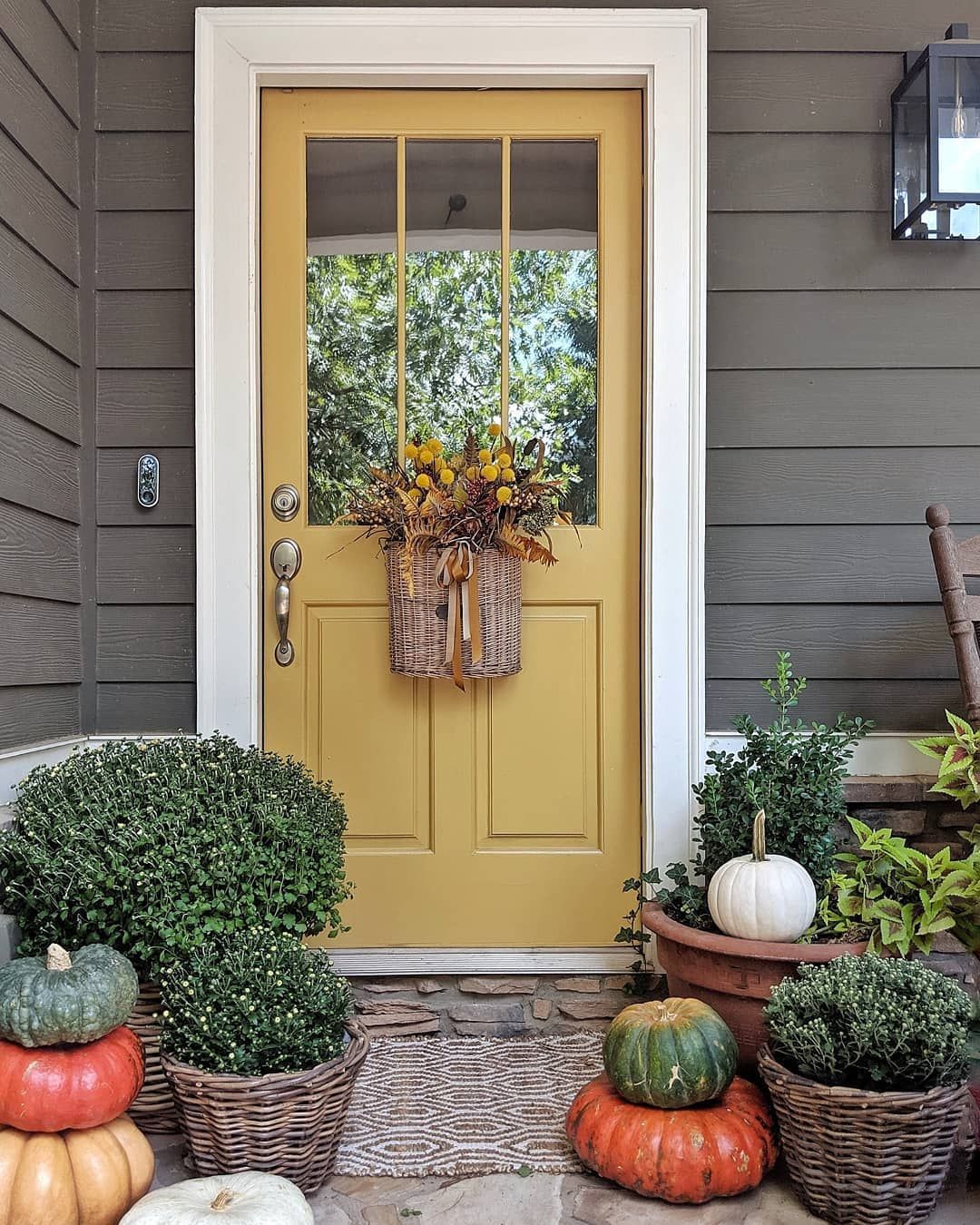 Add some cute neutral tones and flowers to round up the vibe of this cute yellow home. You will like the chic and low-key appearance.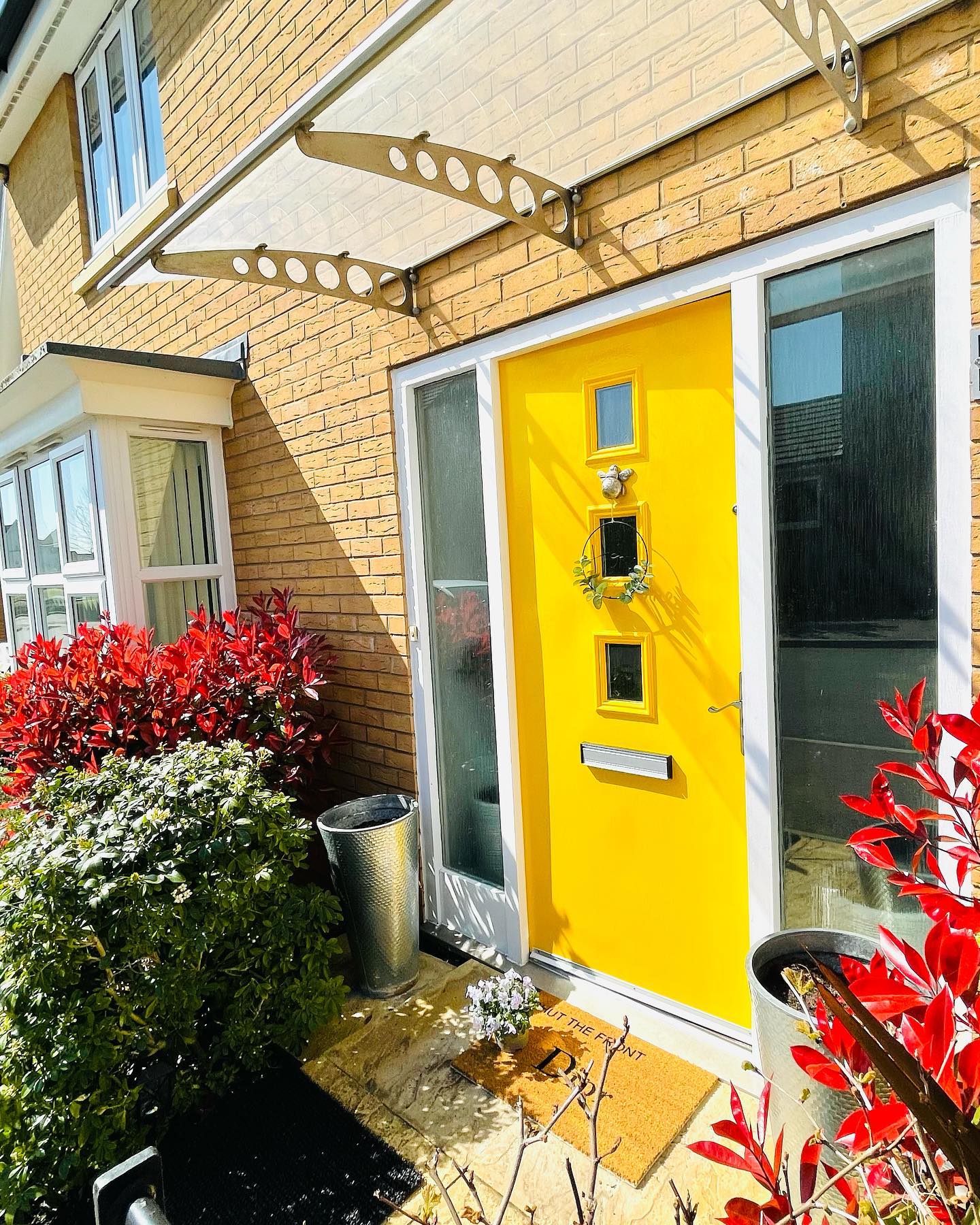 Super bright yellow and playful, these doors will look amazing once paired along with some contrast red flowers.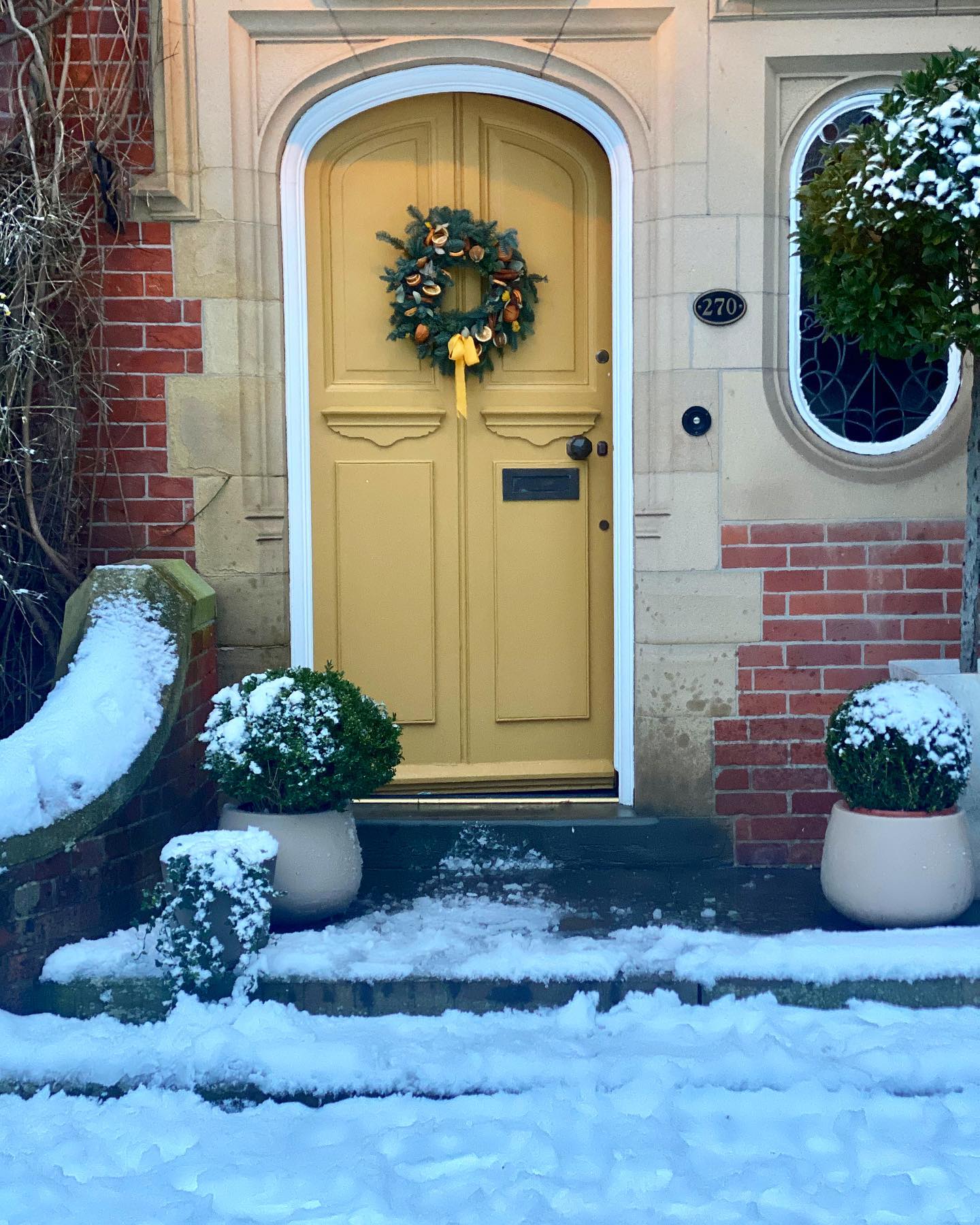 Yellow color can also be fun and safe for the winter season and during the Christmas period.
Did you know that pink represents harmony, inner peace, and approachability?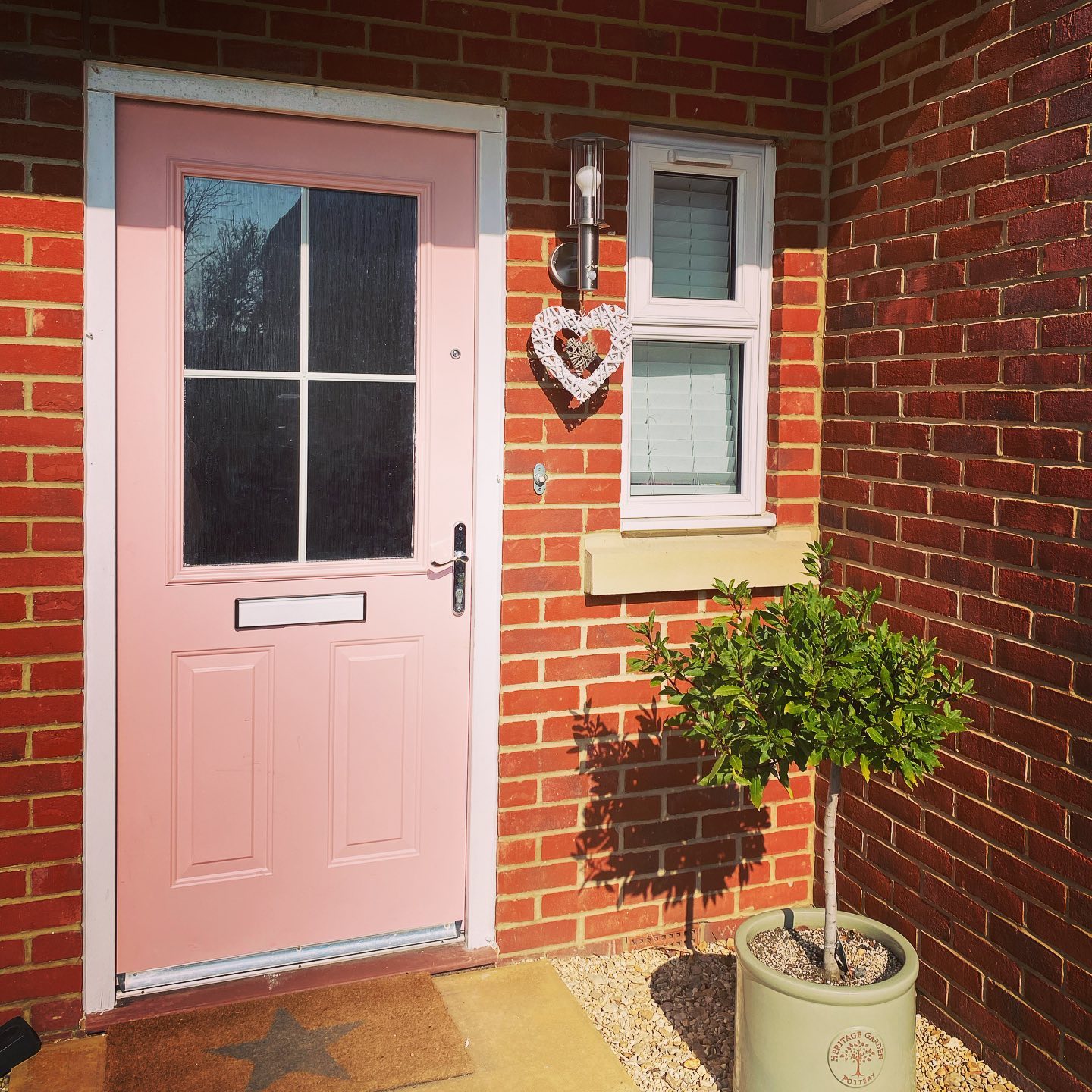 Cute little door and light pink color that will attract your attention and will suit most feminine women.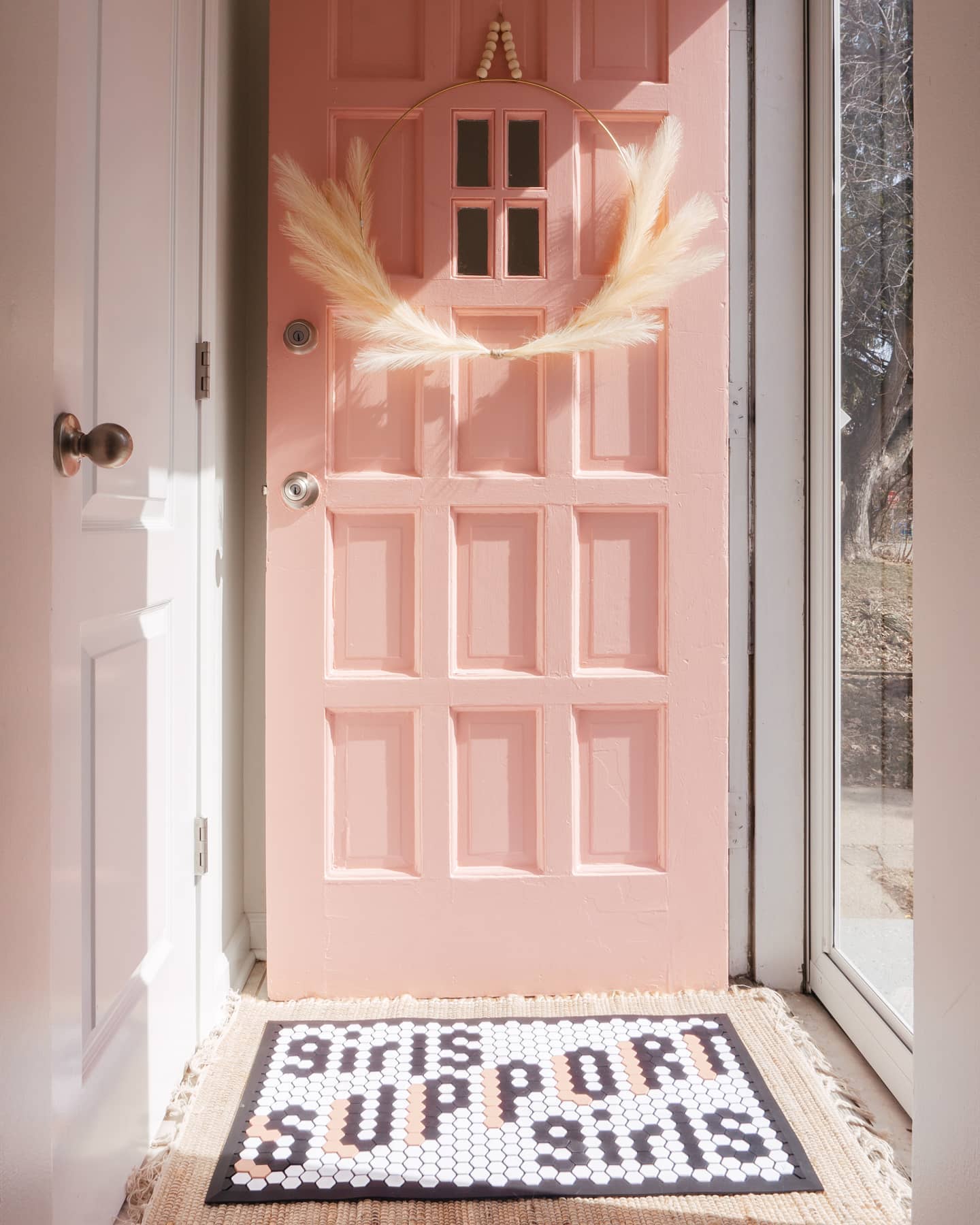 Girls support girl's doormat and this cool pink paint job will make every home look so girly and approachable.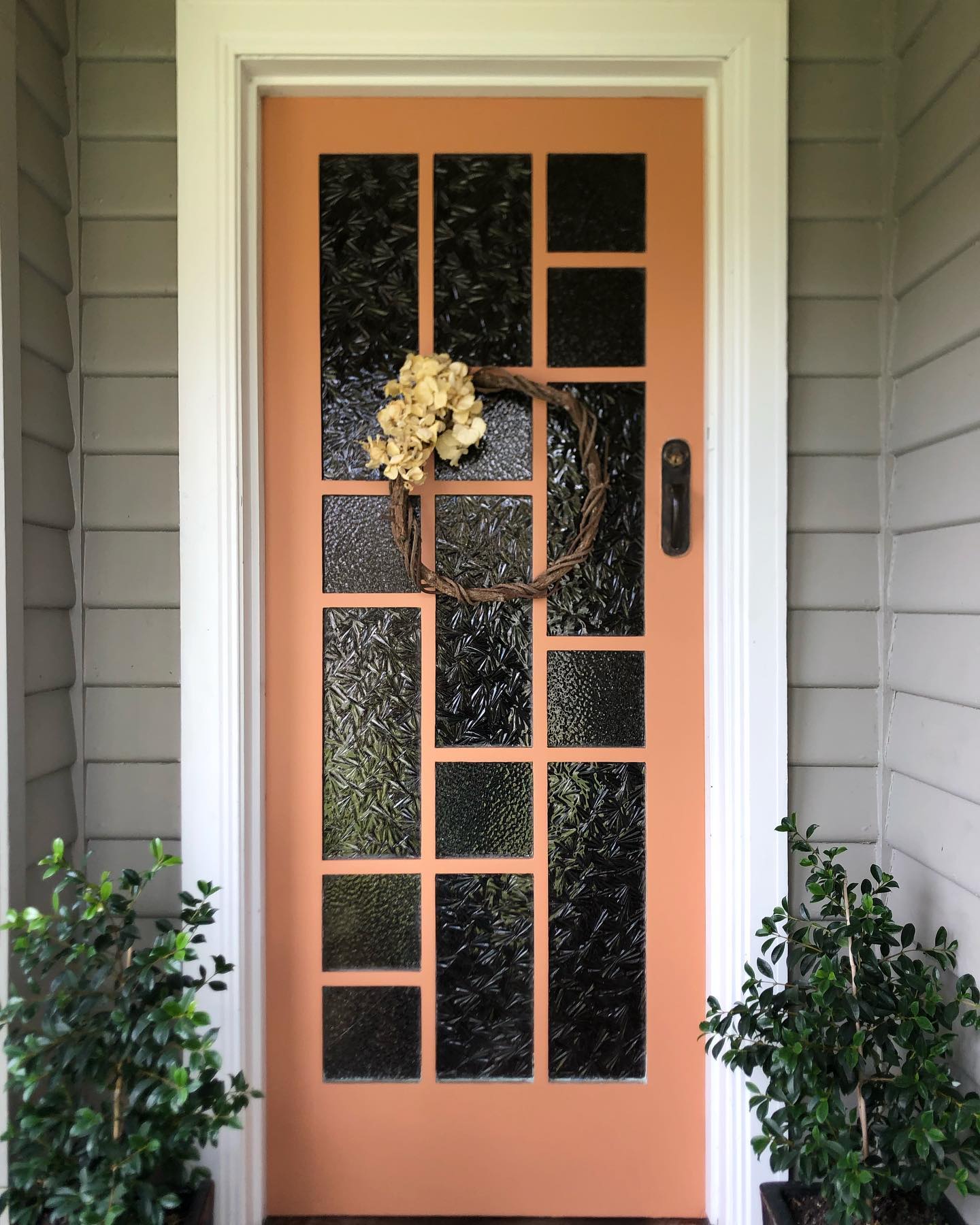 Toned down pink with a pop of brown/nude that you will like for any home that has character!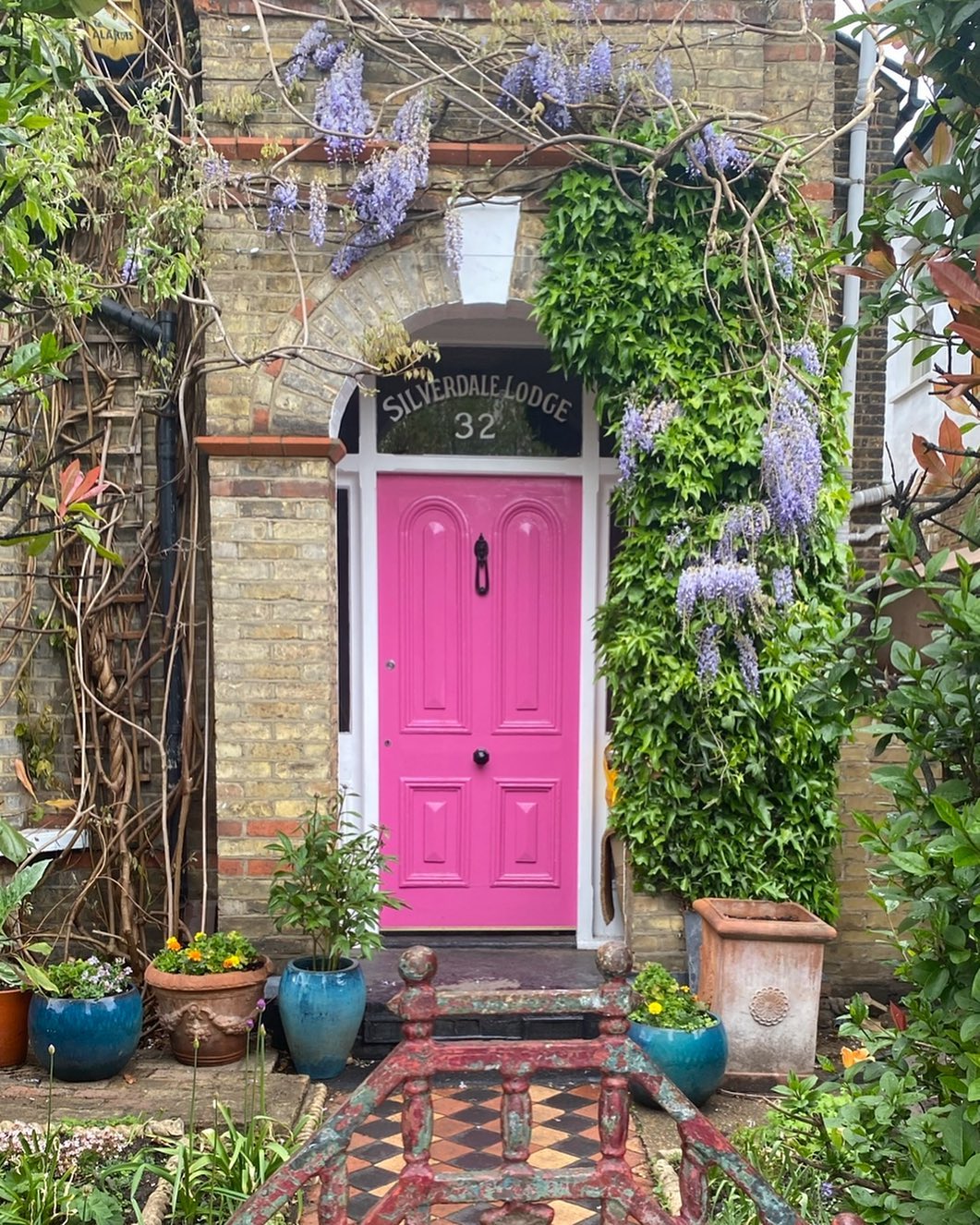 Bright pink decorated with a ton of green elements and flowers will look so whimsical and magical!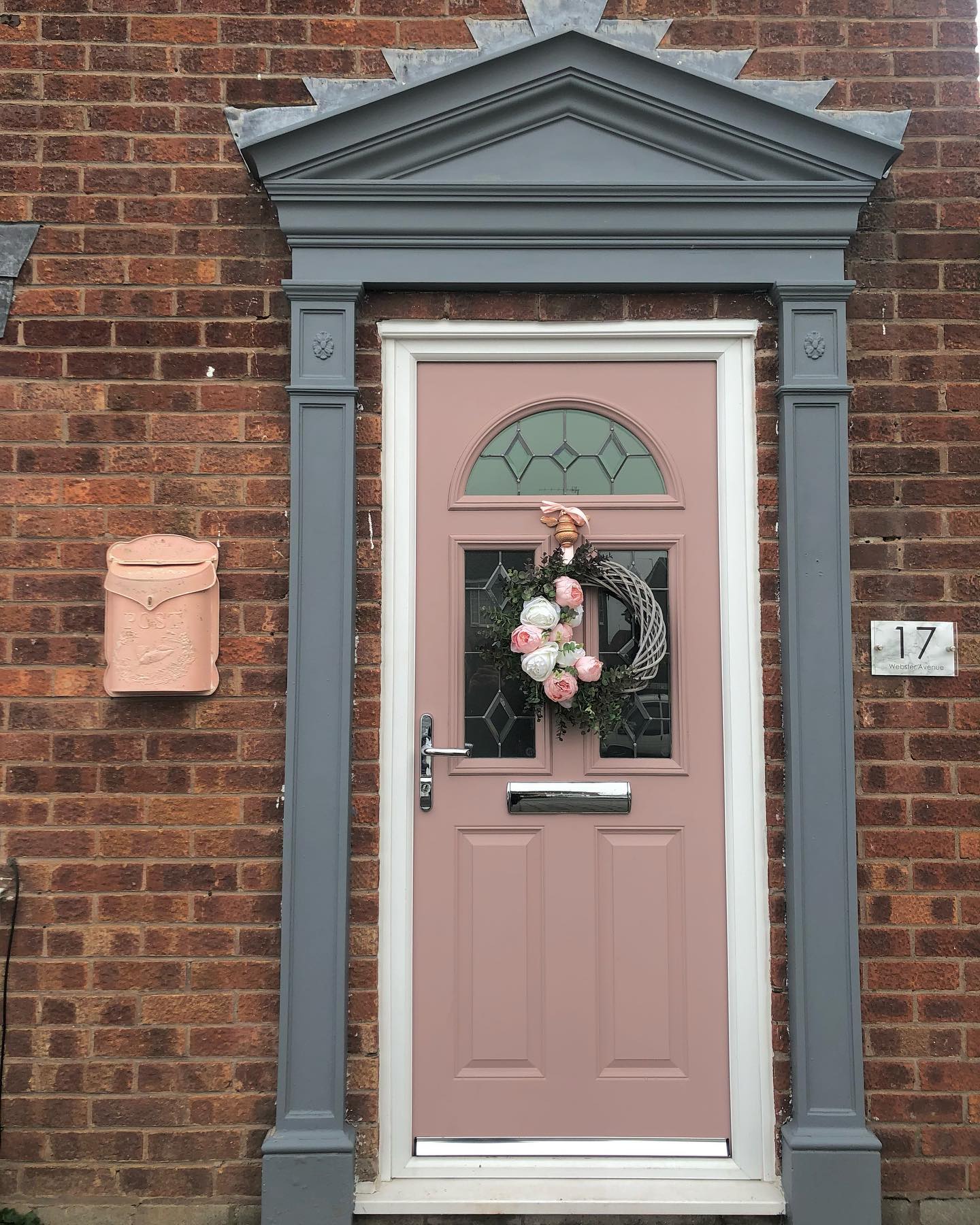 A true representation of how you can make pink doors trendy and acceptable even for men!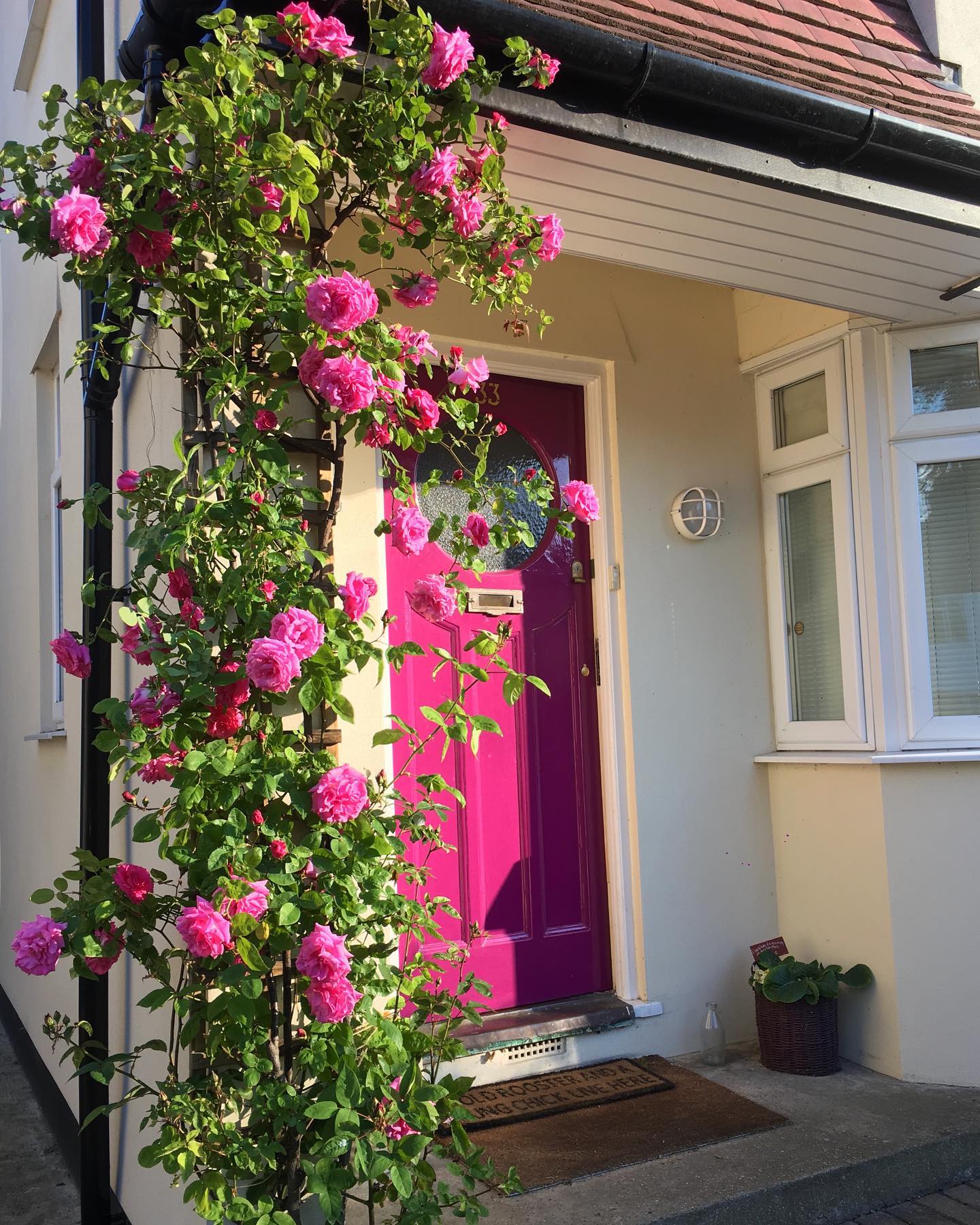 If you're lucky enough to have pink flowers next to your front doors and on your porch make sure to give it a go with this pink aesthetic!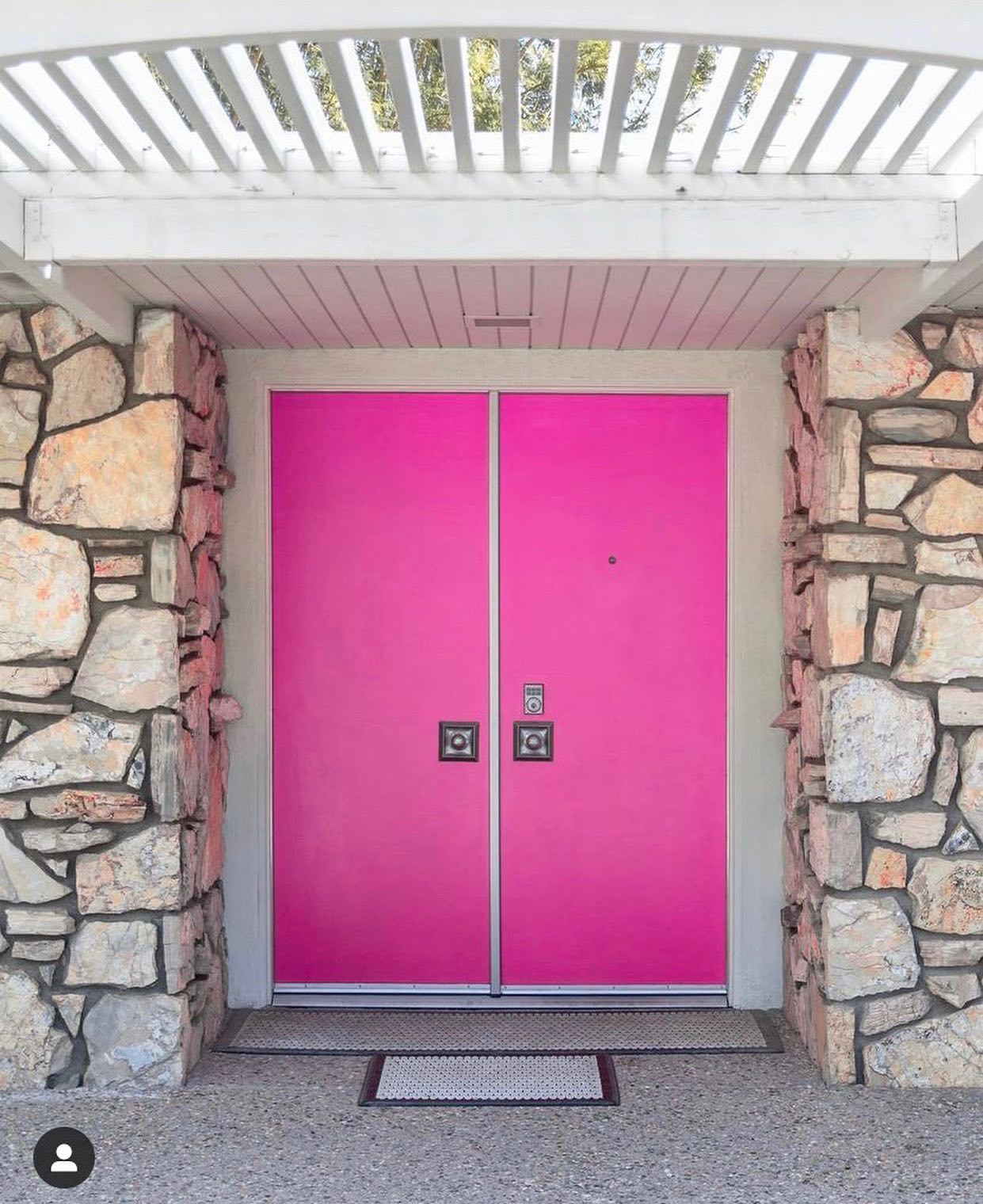 Mysterious and fun, filled with character, these doors will look amazing on bigger houses as well!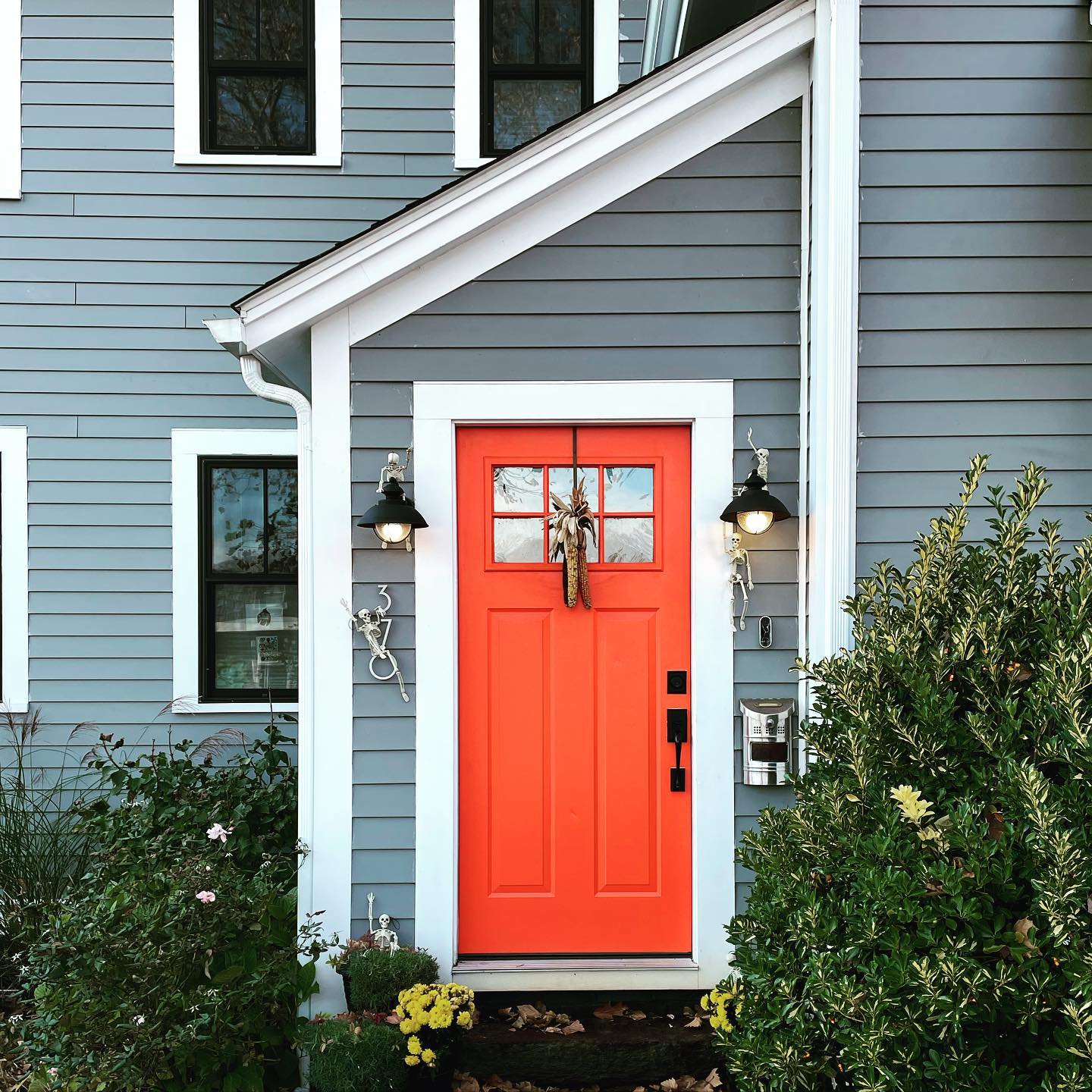 Your little home will look so sleek and vibrant, filled with character and joy. Perfect door color for those who want to make a statement.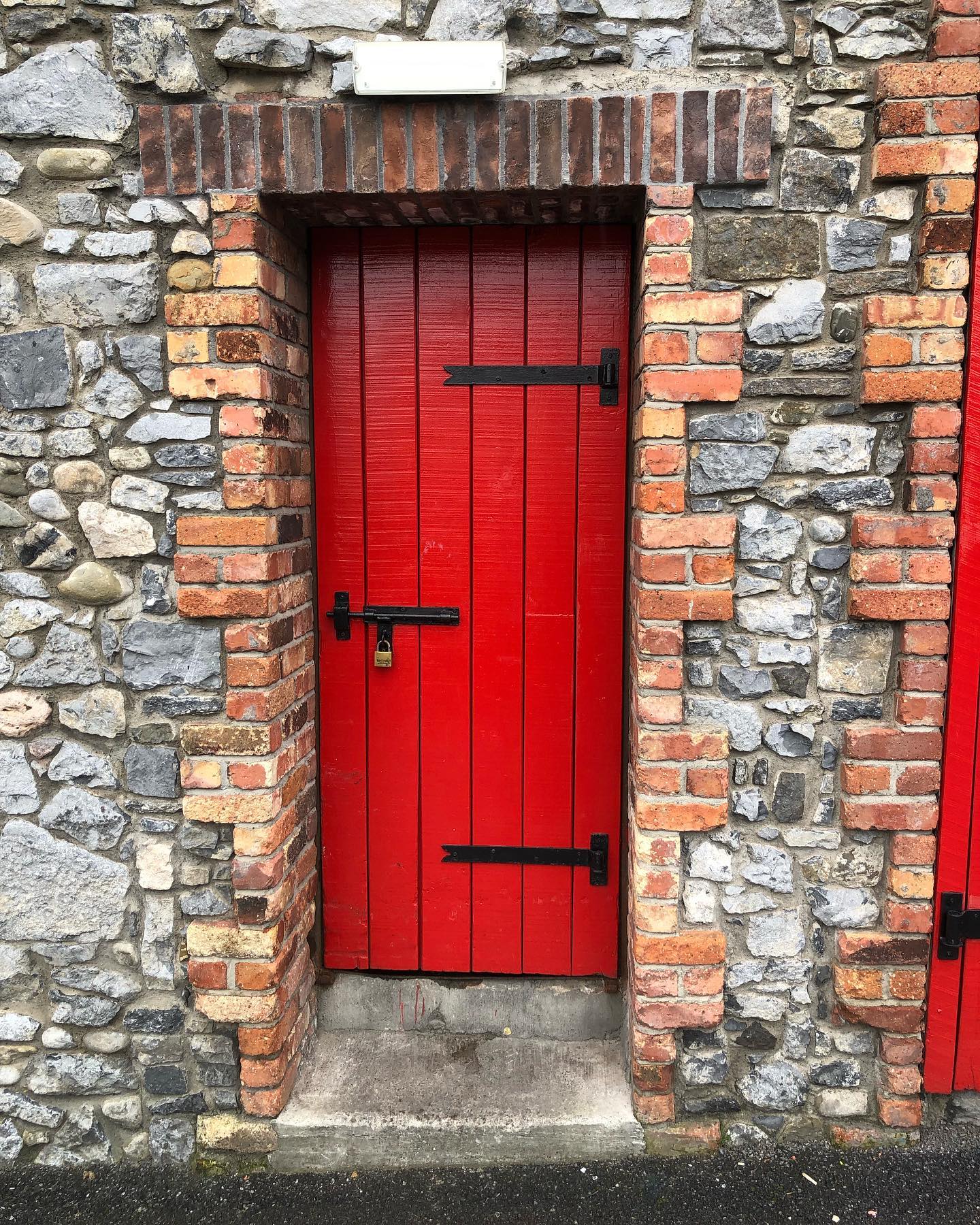 Cool and edgy, this red and the black color combo will suit those who want dominance.
Did you know that purple color is a color of wisdom, spirituality, and bravery?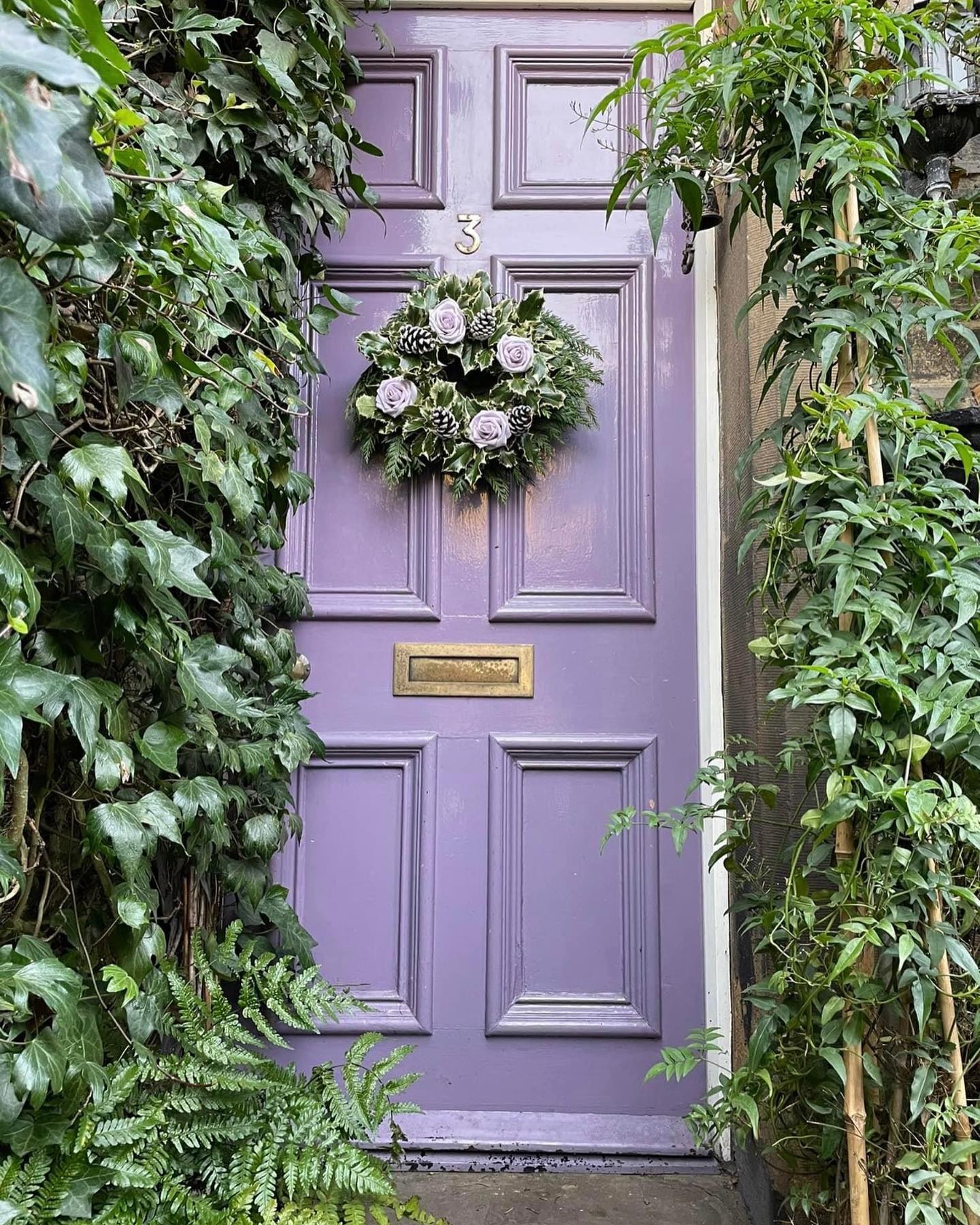 Light purple doors and neutral green flowers will look amazing for the spring season as everything blooms and blossoms!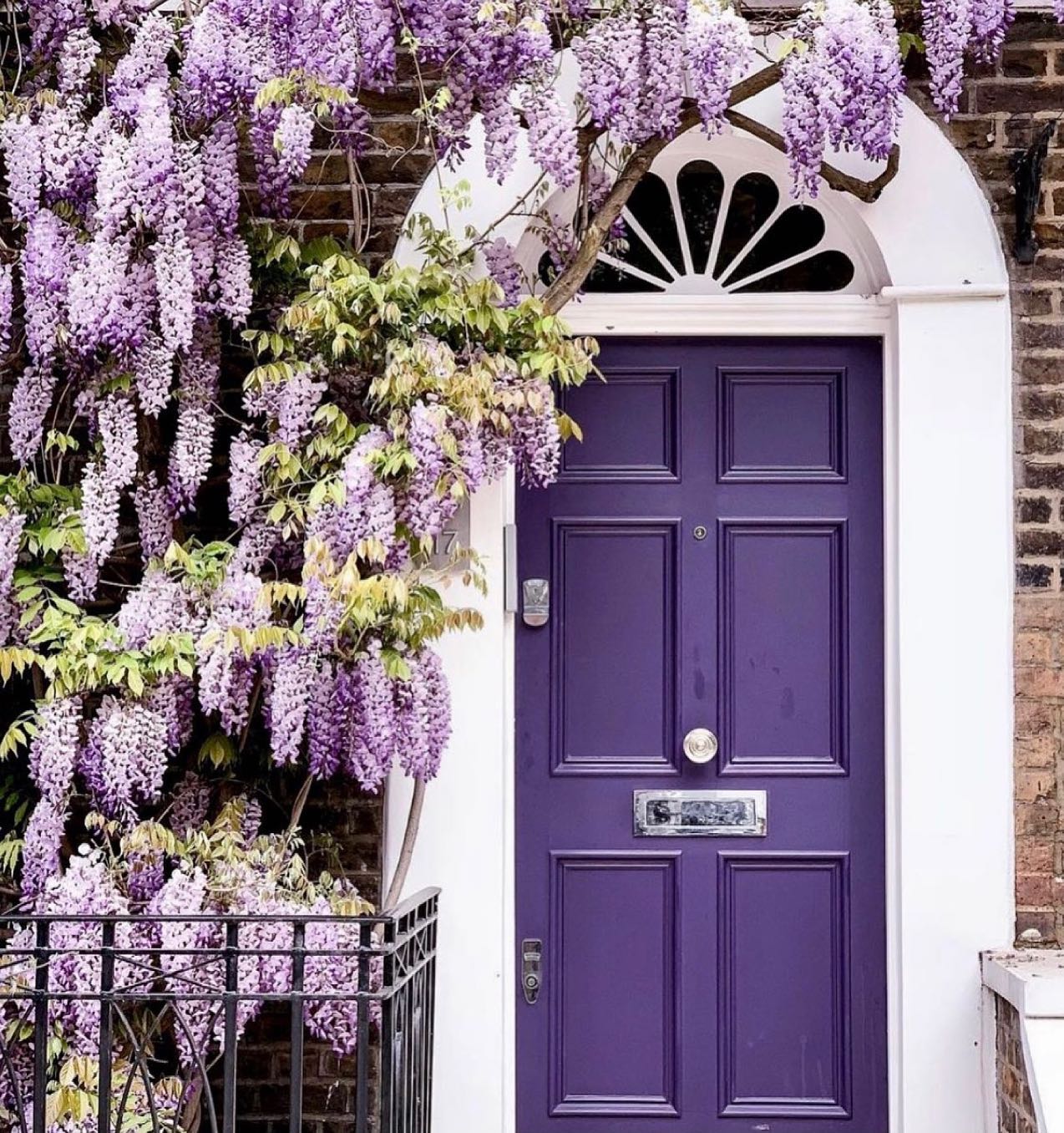 Purple doors and lavender flowers are a true statement. Women who can handle the maintenance will also like this floral approach.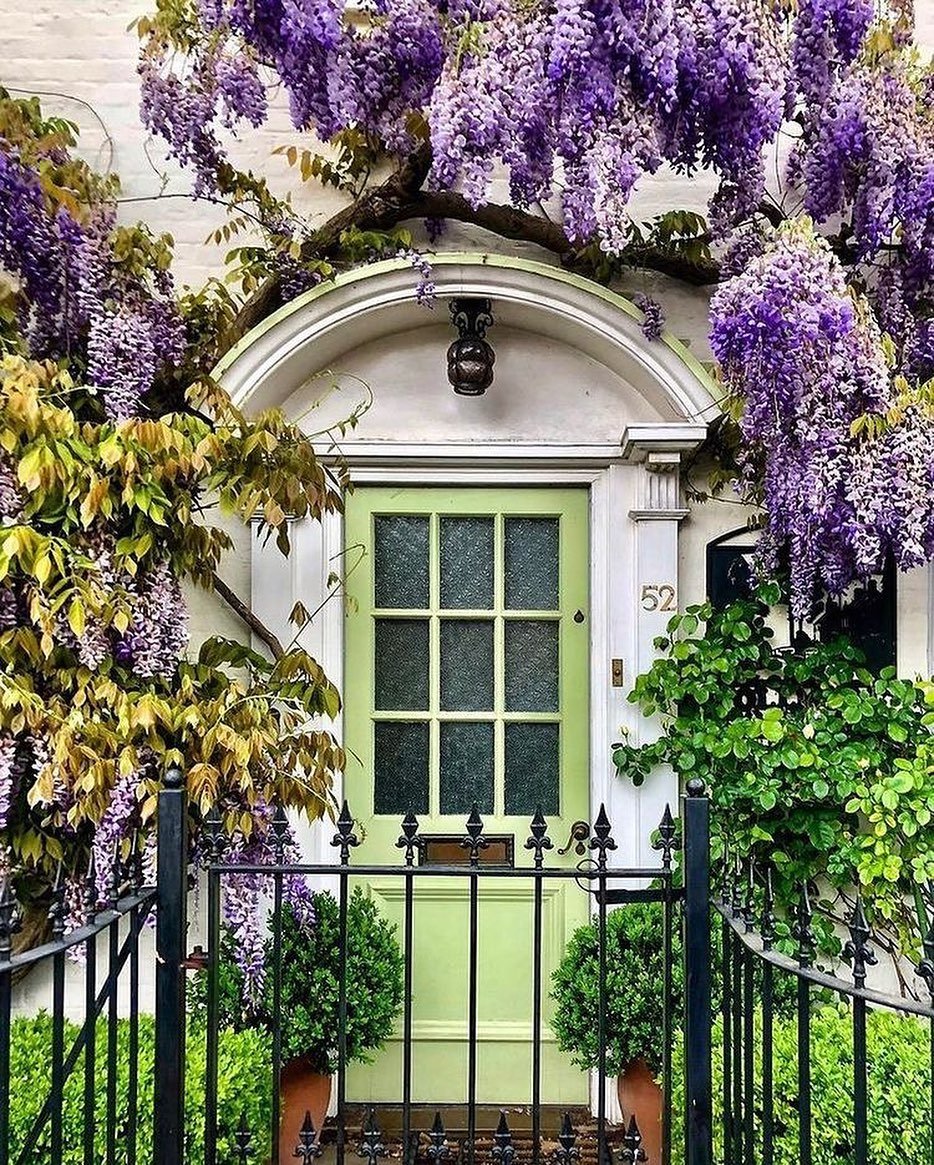 Perfect doors and color combo that you will love no matter your age! This design is stylish and everlasting.
Darker green doors and this green fence will work so well in homes where people like vibrant colors and nature-inspired vibes.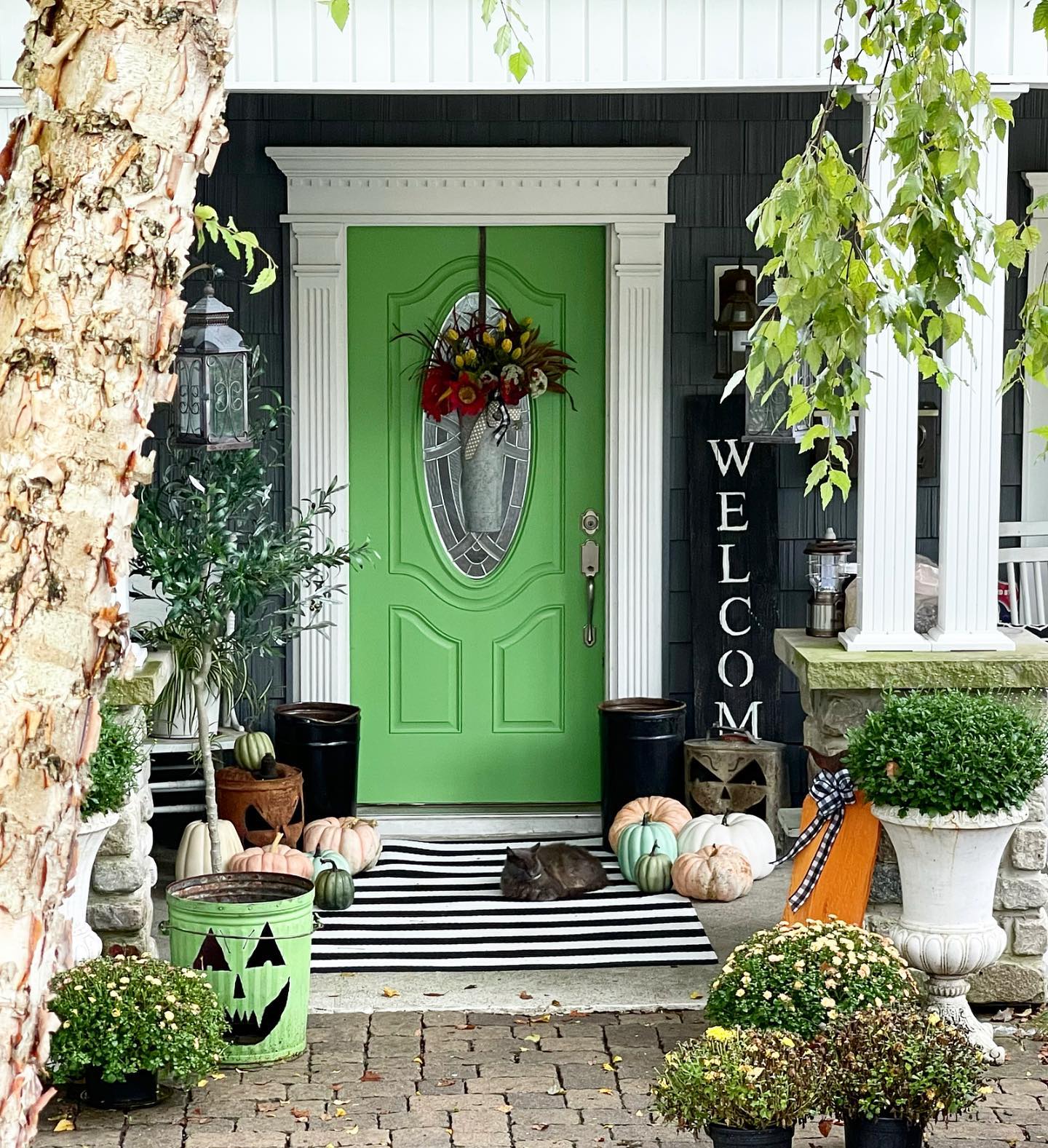 Cool and unique, this green vibe is for homes where people can handle the maintenance and like to stand out with their overall presence.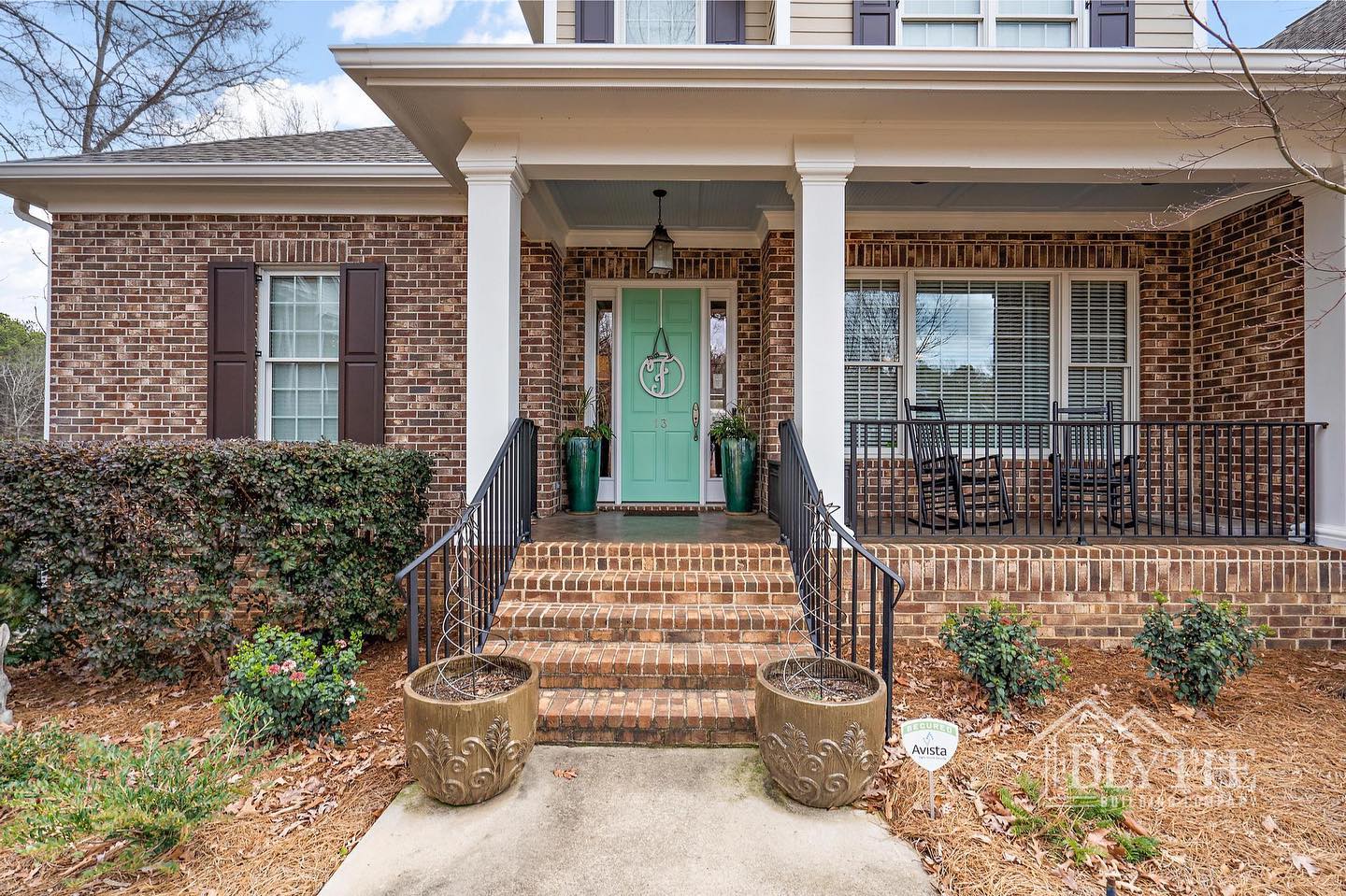 Make your home elegant and enjoy that suburban look! You will be giving out cozy and friendly neighbor looks with this green and brown nature aesthetic.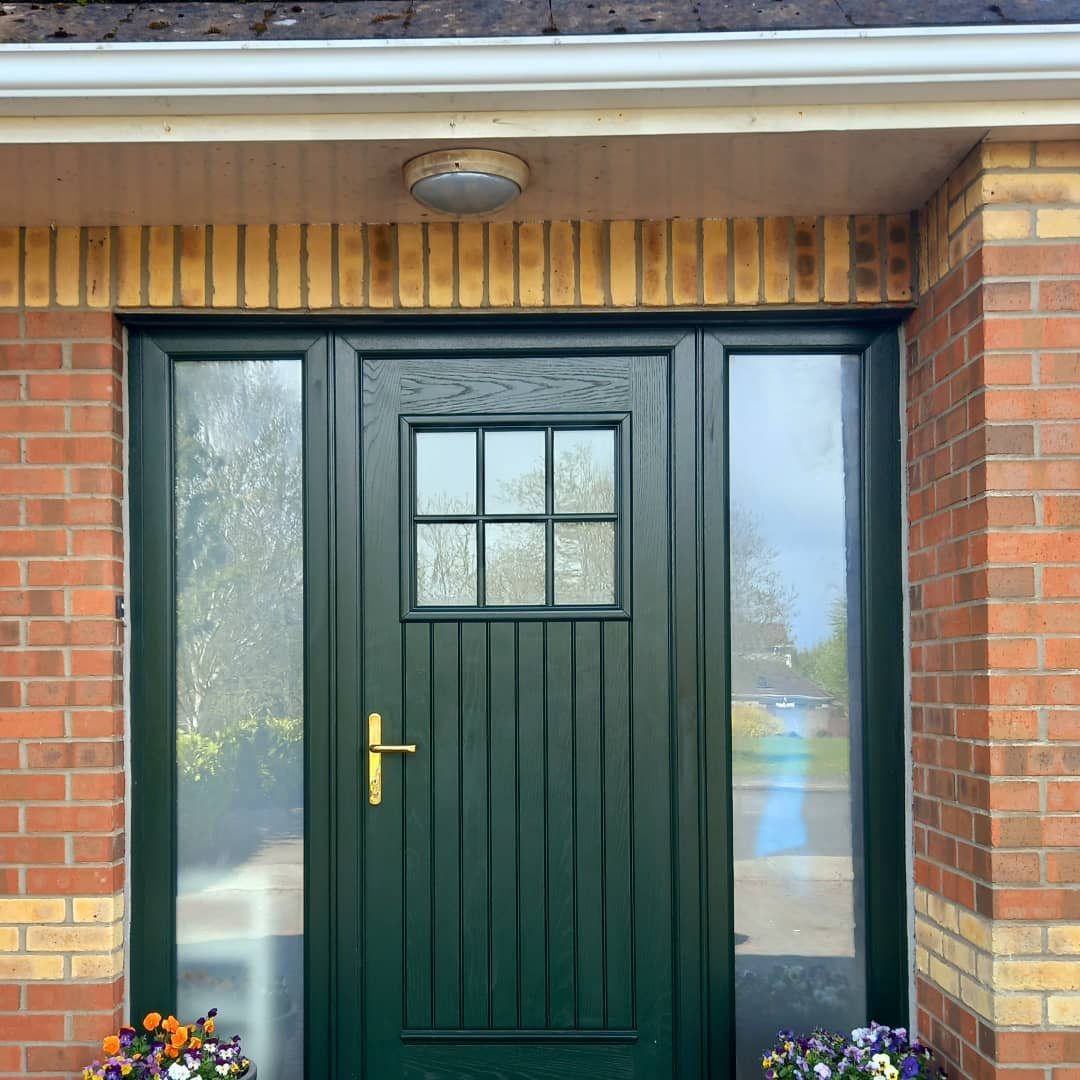 Dark green doors and this mystical color will make your home mystical and formal. Mature couples usually tend to go for this or something similar.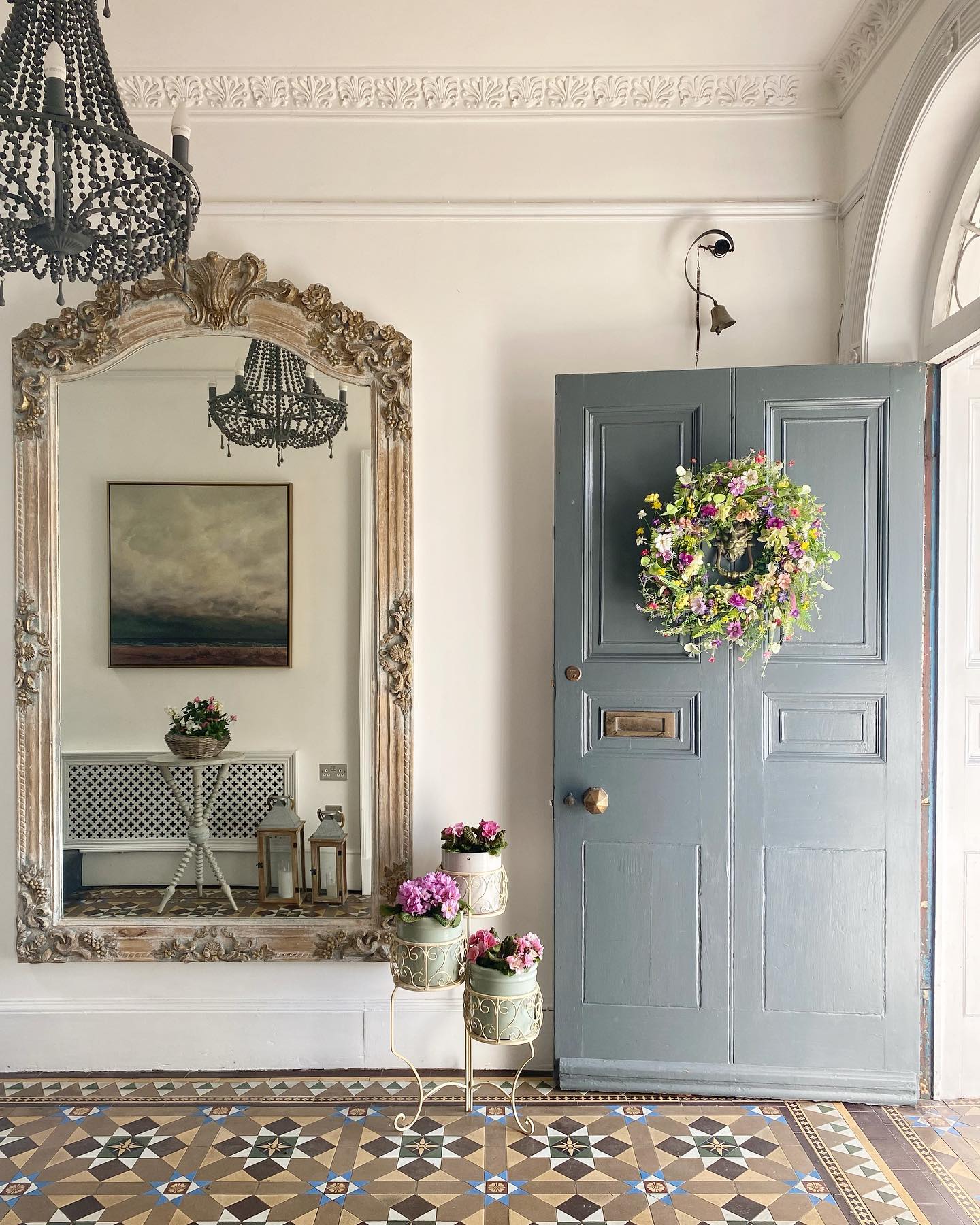 Unique washed-out icy blue doors that will work amazing for homes and owners trying to get that classy elegant outcome. Perfect for bigger or smaller spaces.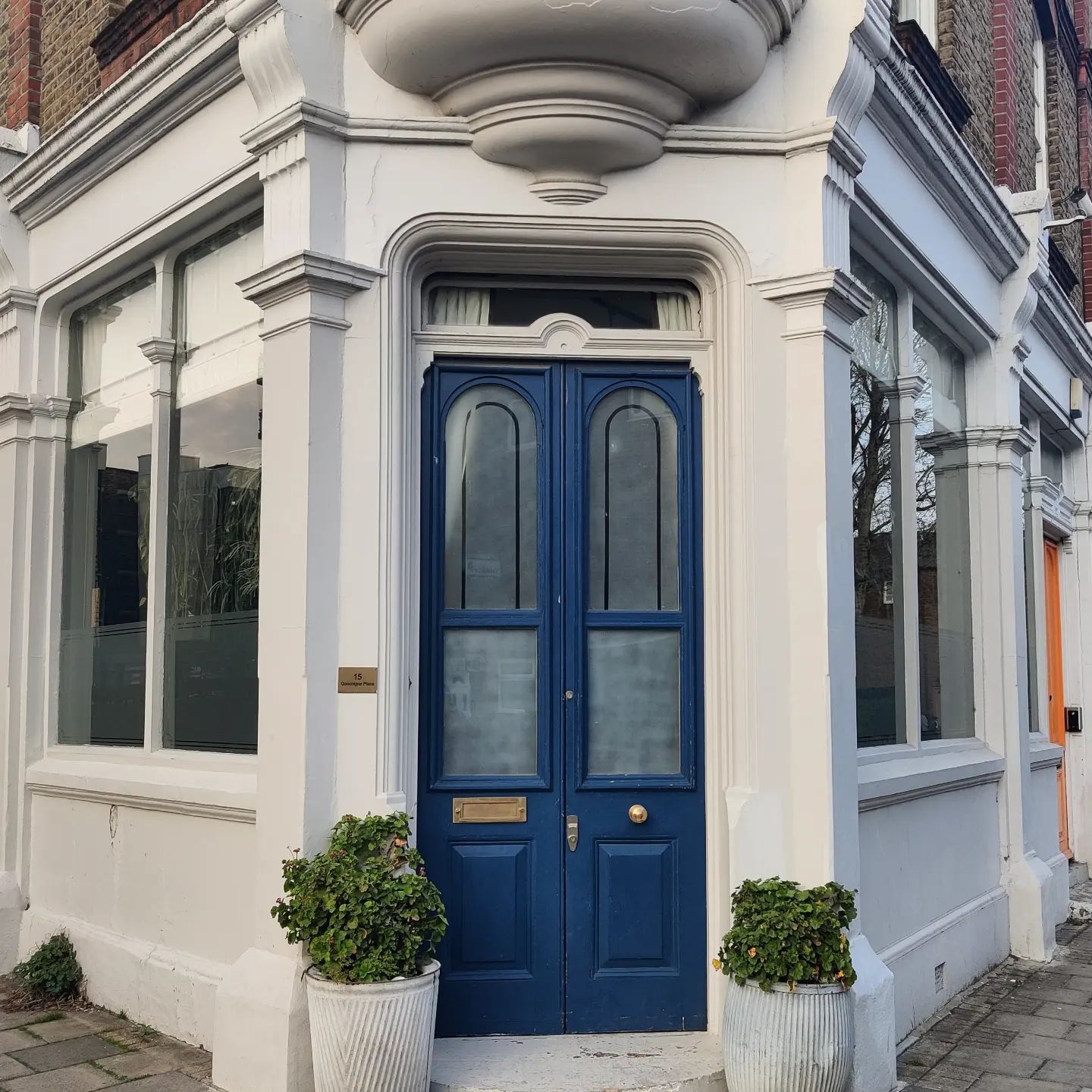 If you dare why not go this dark blue? It is a unique traditional style of door with a unique hue of blue, a must-have for traditional homes.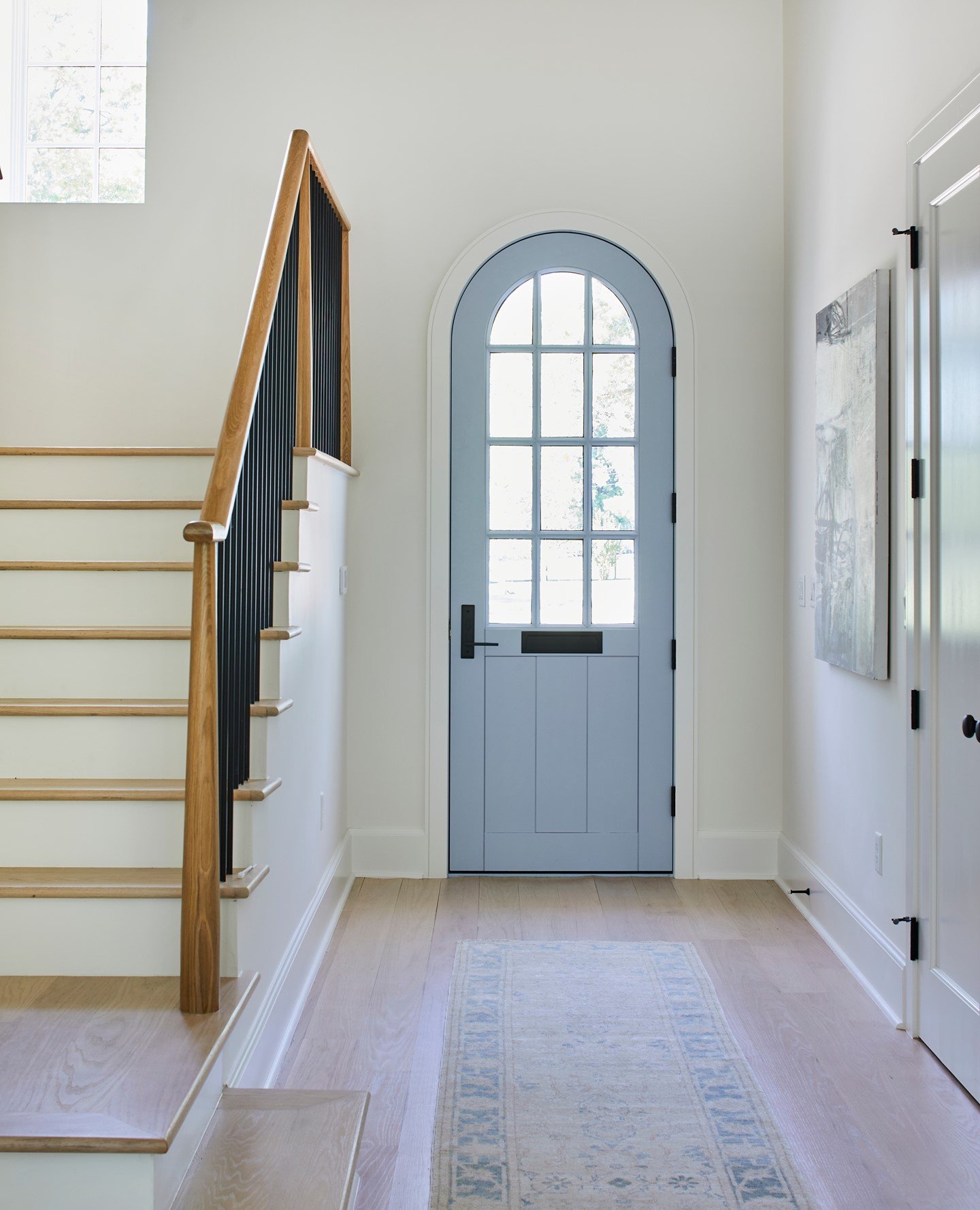 This color and these doors look simple yet elegant. Enjoy the open-home concept and this blue and white hue. Perfect for those who want something ever-lasting.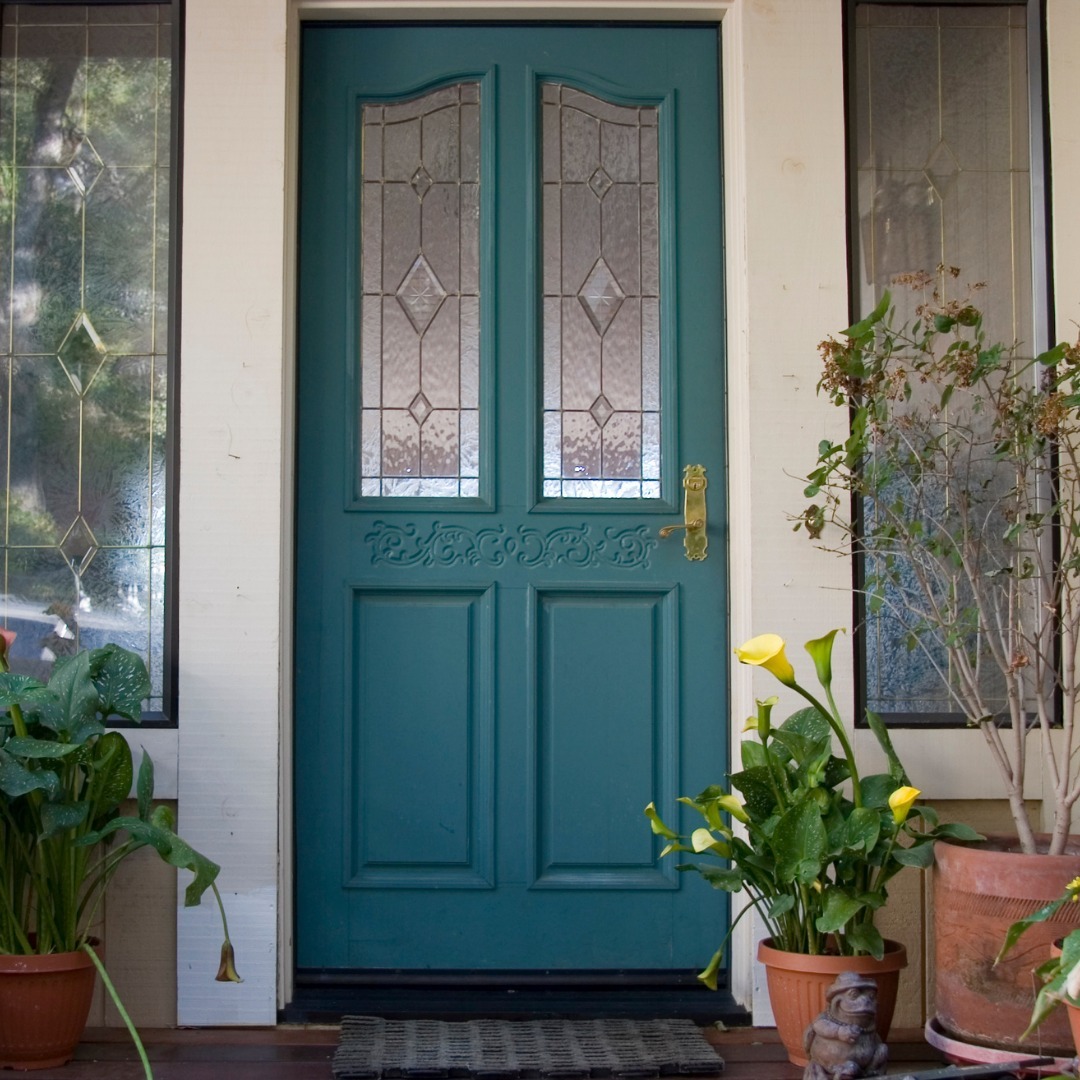 This unique blend of blue and green will look even better with some gold additions and pops of color! Stylish and bold, that's for sure!color black stands for power, elegance, and sophistication
Did you know that the color black stands for power, elegance, and sophistication?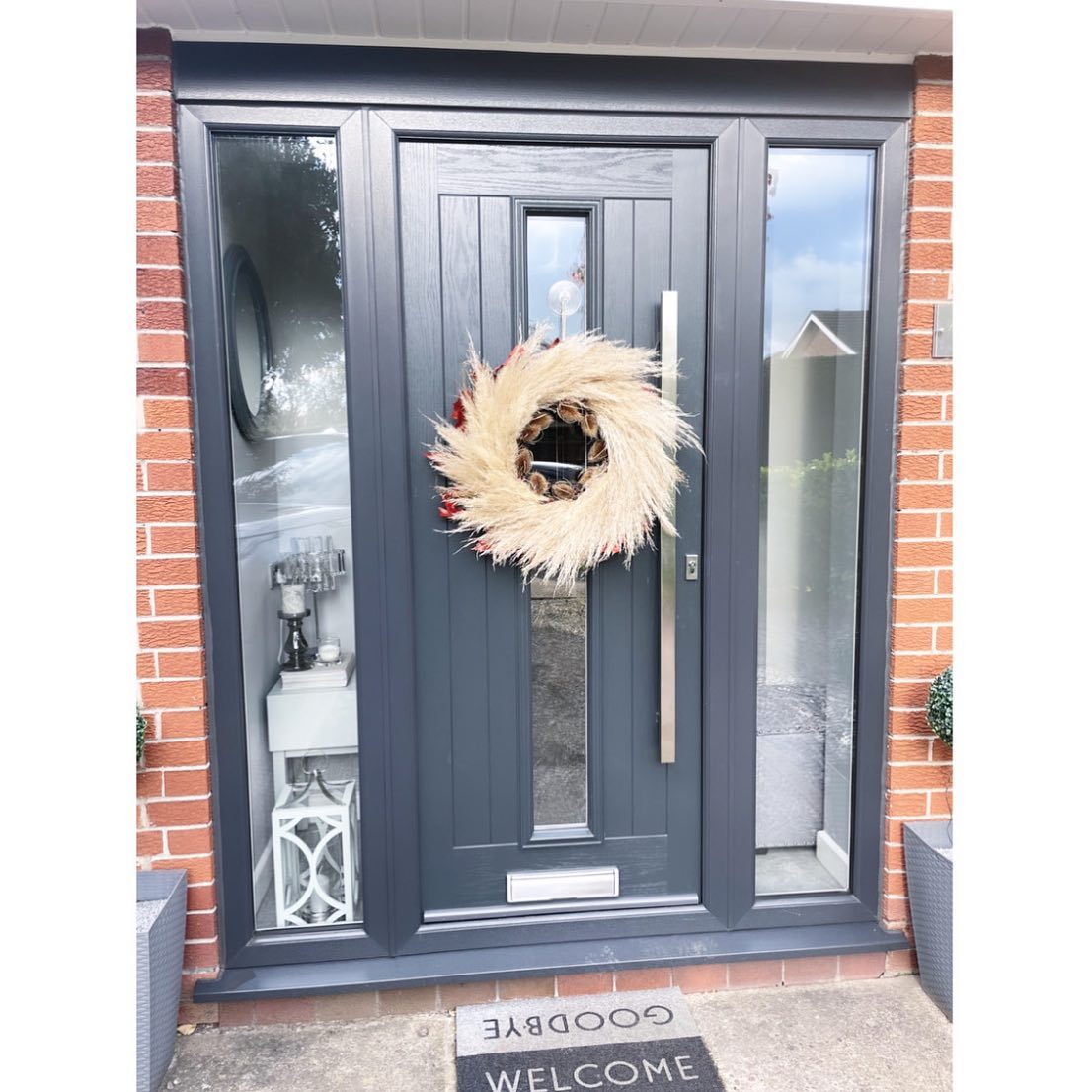 Your doors don't have to be simple or predictable. In fact, go for this matte black vibe and enjoy the luxurious outcome.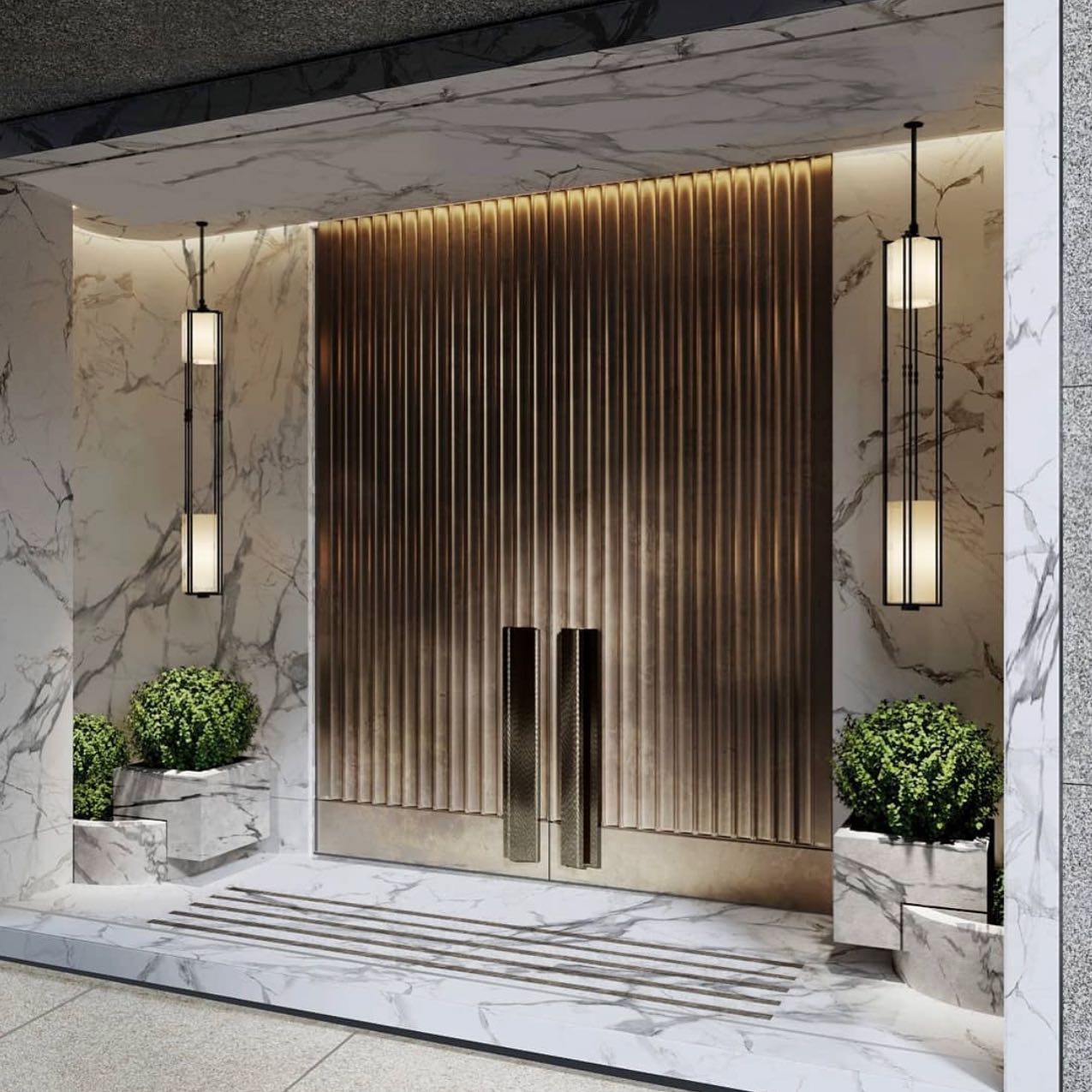 A unique blend of black and brown, these doors will leave your home looking posh and extravagant. A must-have for those who like unique powerful solutions.
Enjoy this boohoo vibe and neutral elements. People who like nature-inspired interior and exterior will also enjoy this beauty.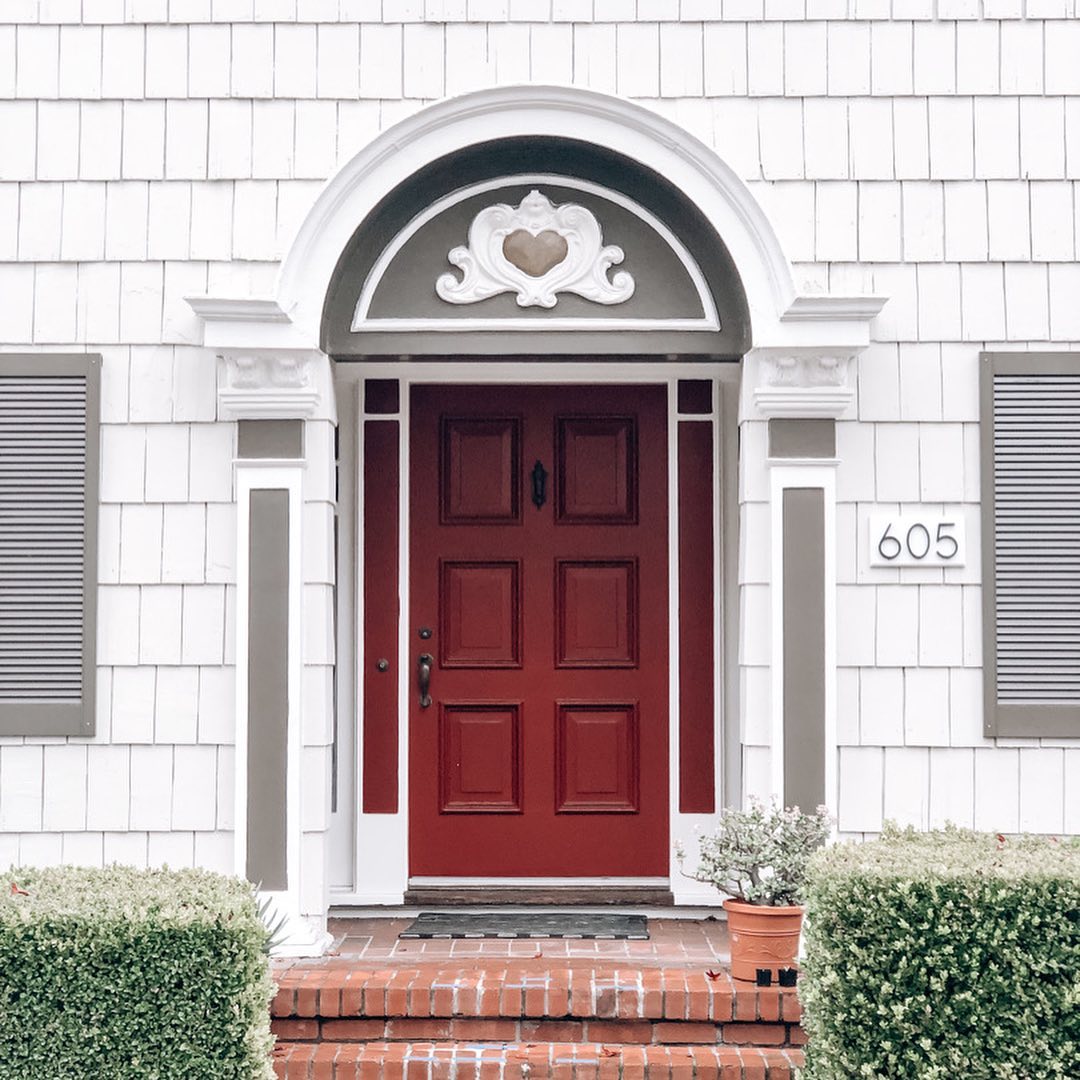 Dark brown doors are always a safe move to make. If you like and want a classic, this is it!
Want To Color It?
Ready to spice it up and try out something new? If so, which one color is a must-try in your opinion? You will find your perfect shade and design with one of our beauties. Ideal for houses, flats, single people, or married couples. A bit of everything for everyone!