Kitchen cabinets are one of the most important features in a kitchen, and choosing the right color for your kitchen cabinets is crucial. There are many different factors that you should consider when choosing your cabinet colors, including whether or not you want to use an accent color.
The first thing to know is that you have a lot of options when it comes to cabinet colors. You can go with sleek and modern, or something more rustic and traditional.
If you're looking for something on the more modern side, consider going with white cabinets. This will give your kitchen a clean, open feel, but it will also allow you to add pops of color through accessories like rugs and paint colors.
For a more traditional look, consider going with black or dark wood cabinets. This will give your kitchen a very classic feel, and it's especially effective if you have some antique pieces in the room. If you want something that's not quite as dramatic but still has some character, try going with other neutral shades like greyish-browns or beiges.
If you want something that's more unique and eye-catching, try going with a two-tone or even three-tone color scheme. This will make your kitchen stand out from the crowd and give it some extra character.
If you are looking for more inspirational examples on what colors go well together, we have put together a list of some of our favorite kitchen cabinet colors below!
1. Nude Rustic Kitchen Cabinets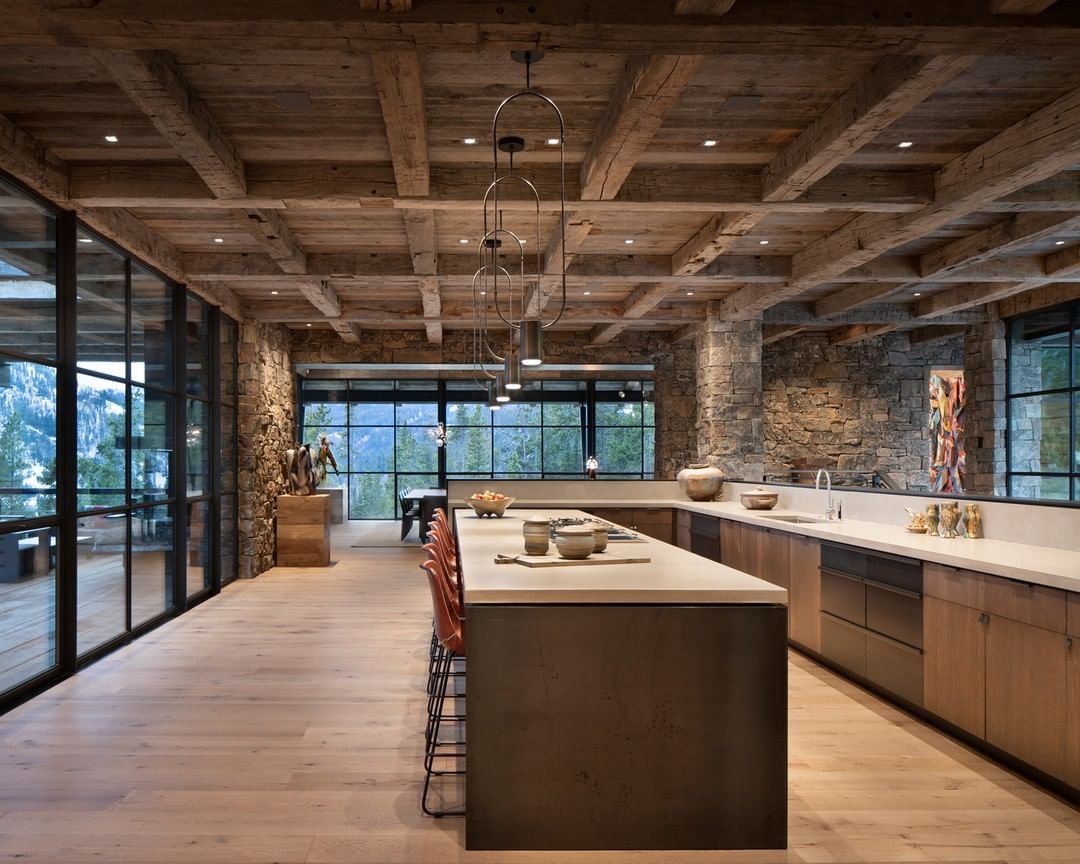 Combine these nude and rustic colors and show off this gorgeous open-concept kitchen and its rustic cabinets. Those who enjoy the homey feel of their home and warmth will also enjoy this kitchen.
2. Mint Green Kitchen Cabinet Colors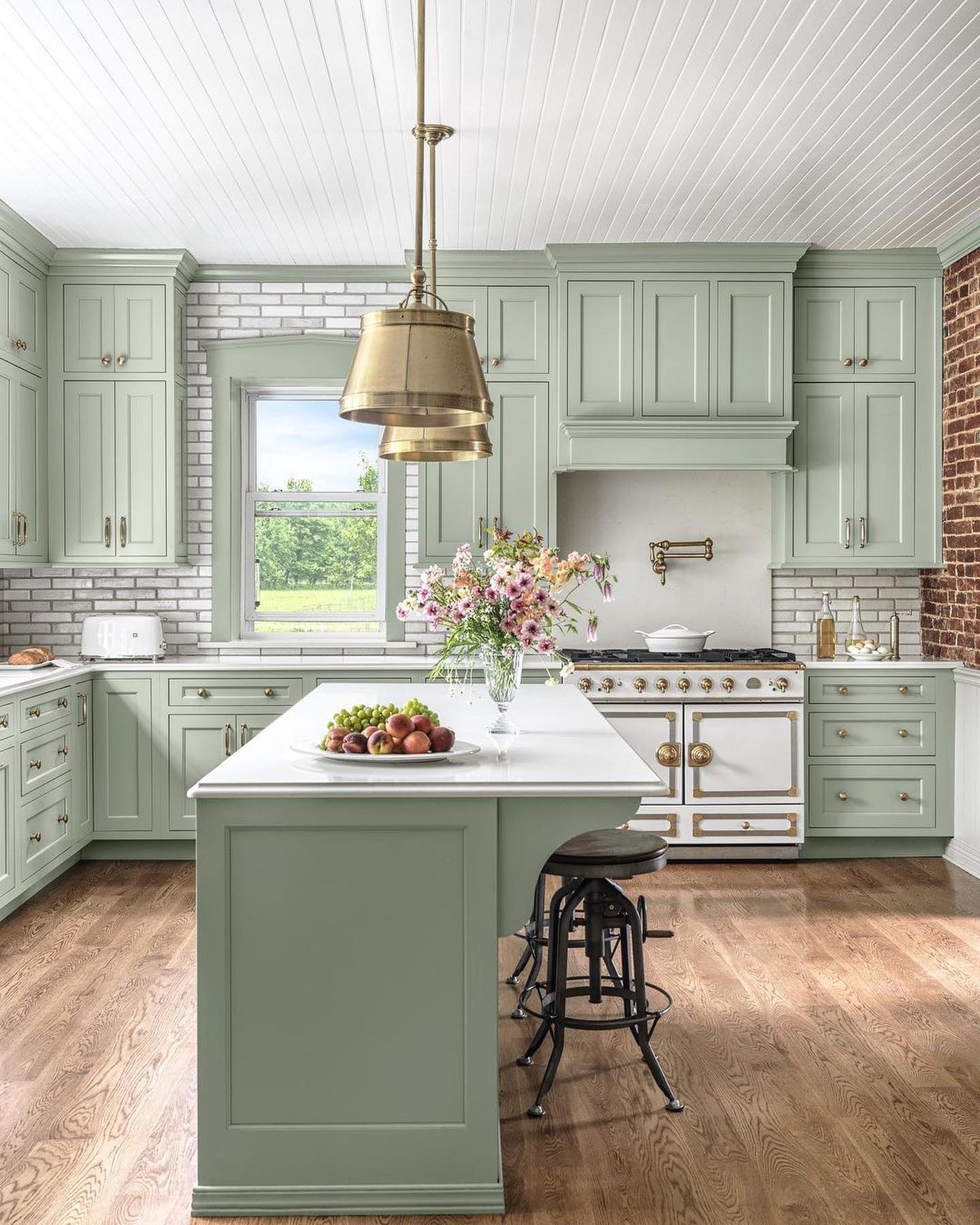 Mint green kitchen and this light and airy concept is for those who love lighter shades that give that pop! This kitchen will look the best for most mature couples who like that cozy vibe and stylish color additions.
3. Cool Dark Green Kitchen Cabinets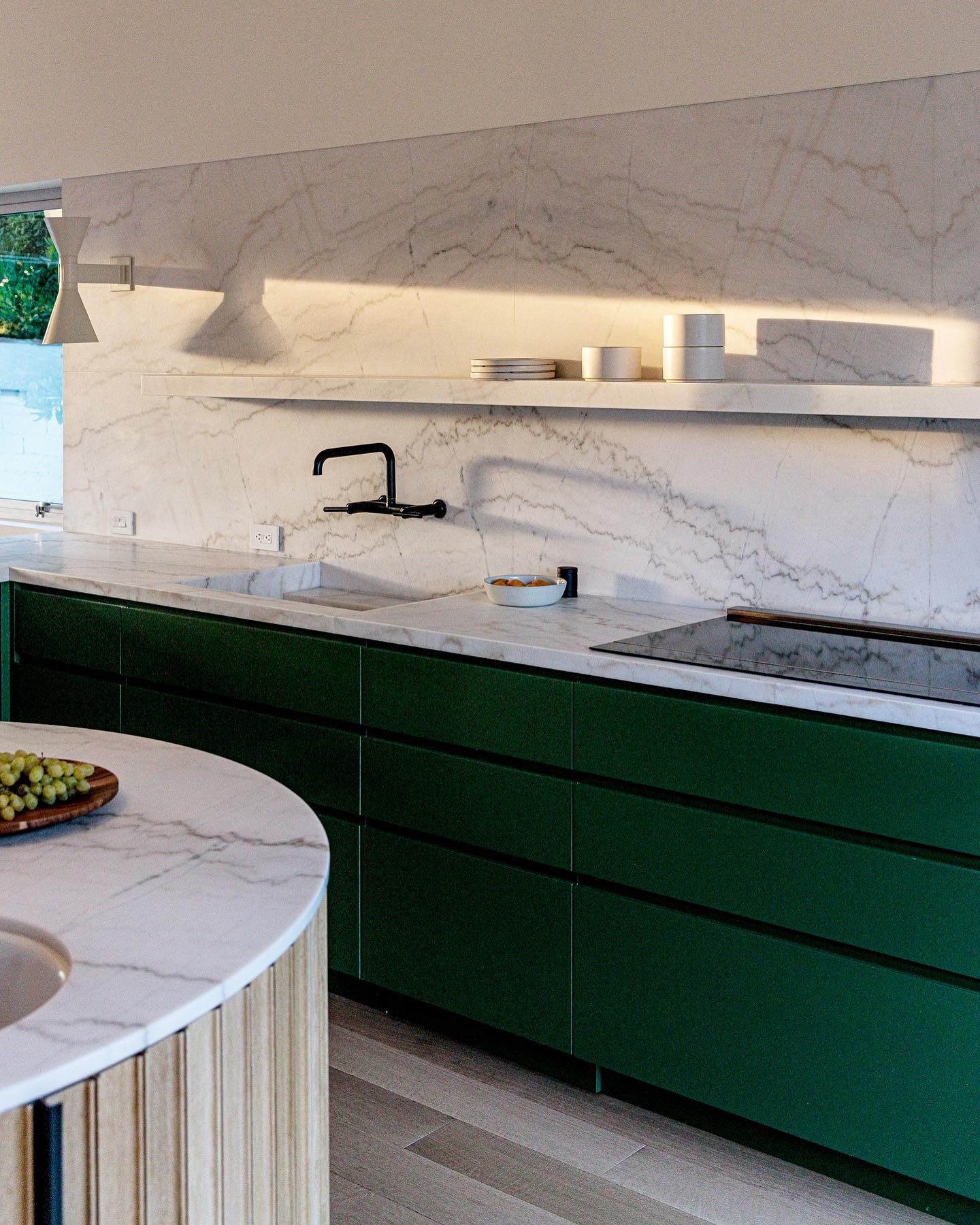 Dark green cabinet such as this one is for those who love mysterious looks and feels to their home. If you enjoy high shine and unique items – this is it!
4. All White Kitchen Cabinet Colors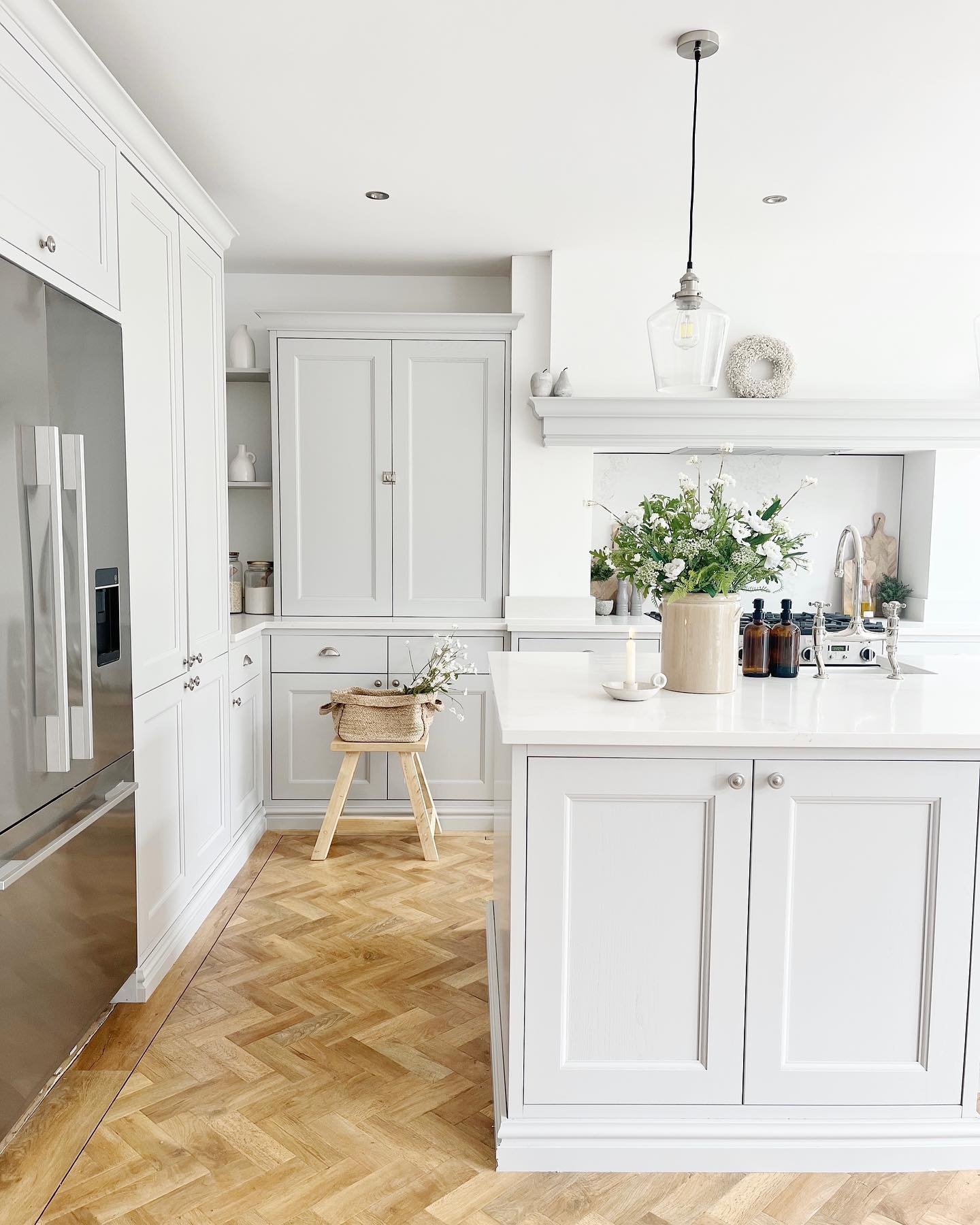 All white is not a popular color choice, believe it or not. This is because most white fabrics and items are hard to maintain. If you can keep up with the maintenance you should give it a go.
5. Beige Kitchen Cabinet Colors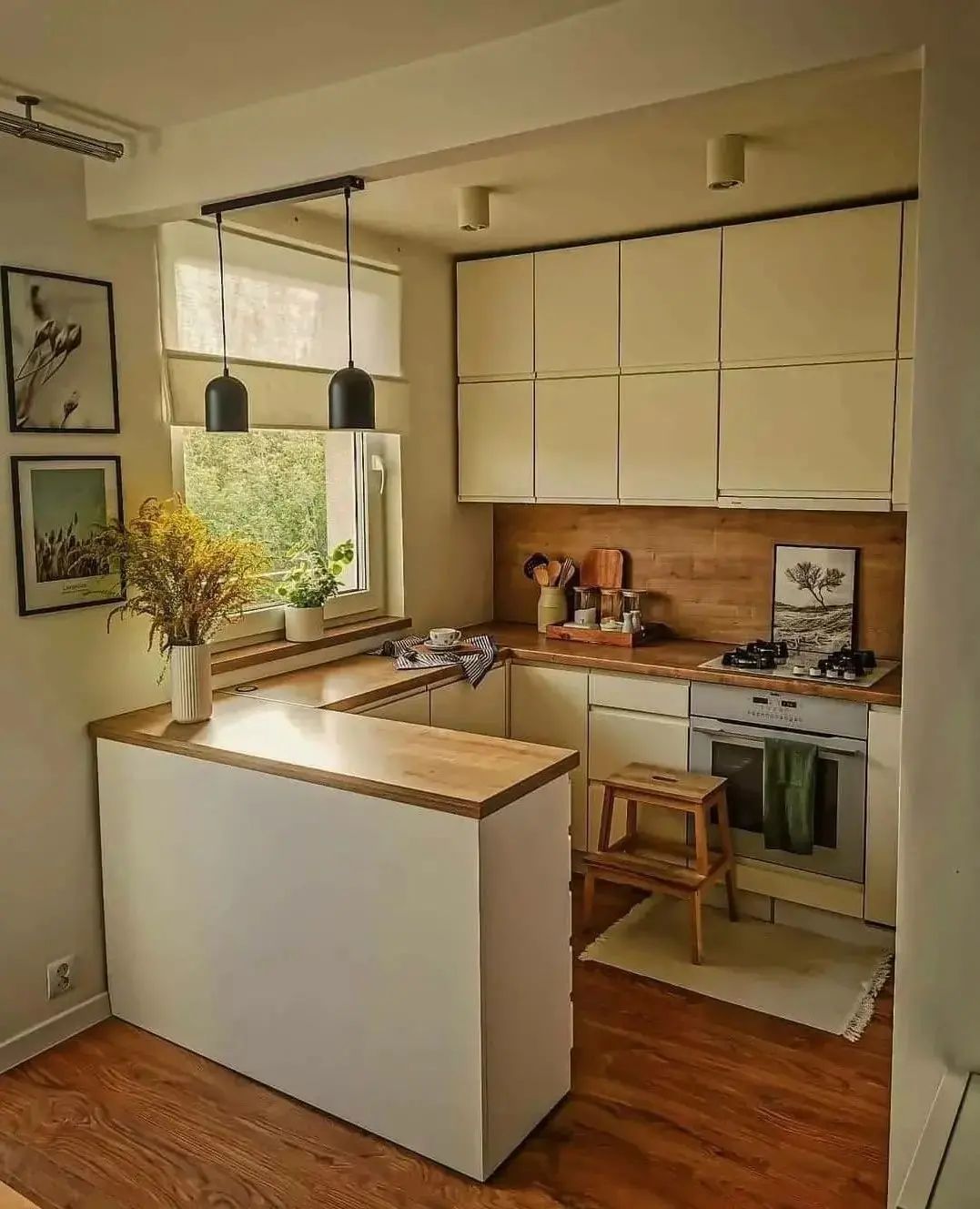 Beige is a traditional color, and this kitchen is very fun and great for smaller spaces. Open it up with this color combo and utilize the space the best you can.
6. Black And Brown Kitchen Cabinet Colors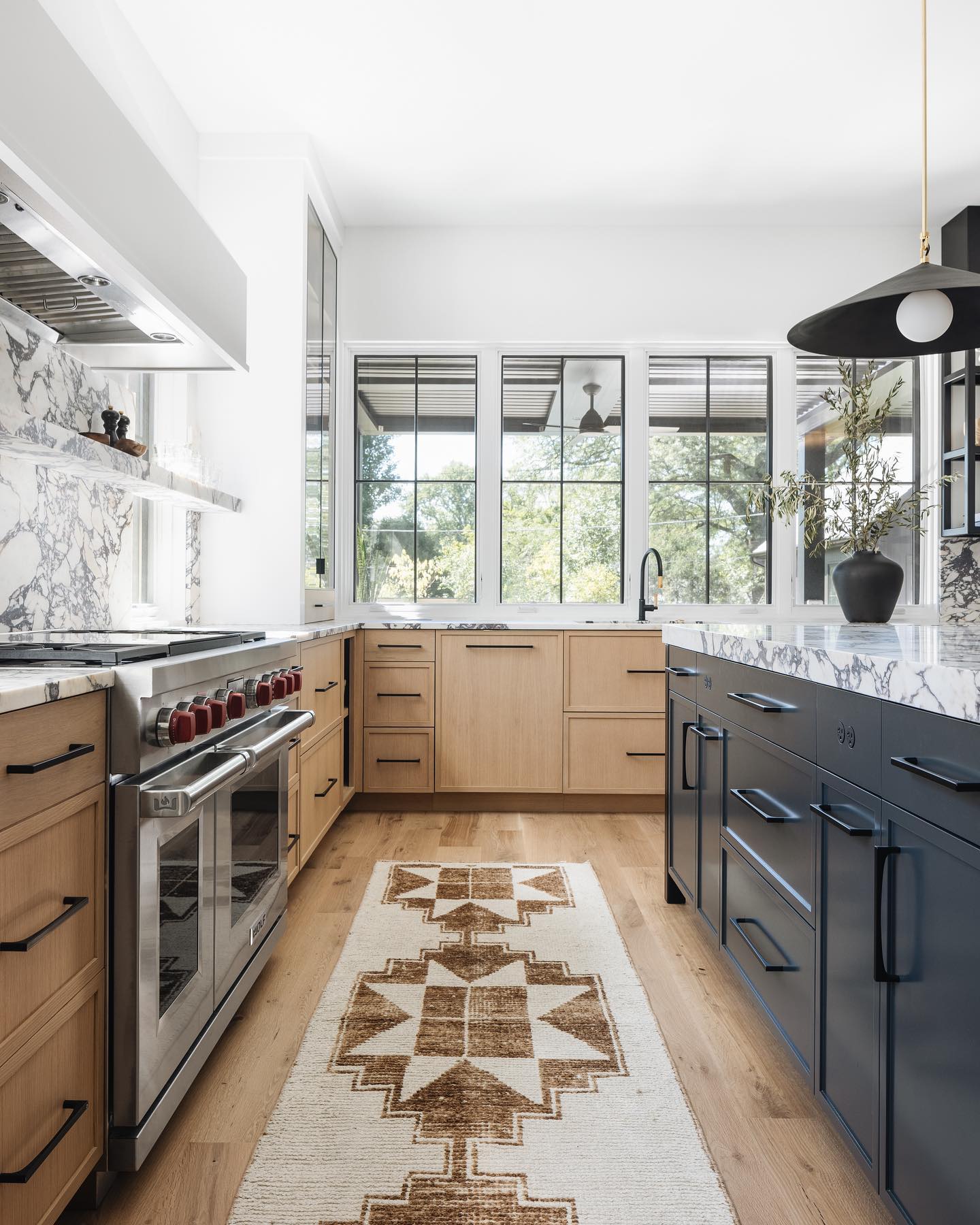 Black and brown are shades that will suit most modern, edgy, and often younger people. If you love classy looks you will easily DIY this kitchen corner on your own.
7. Blue And White Kitchen Cabinet Colors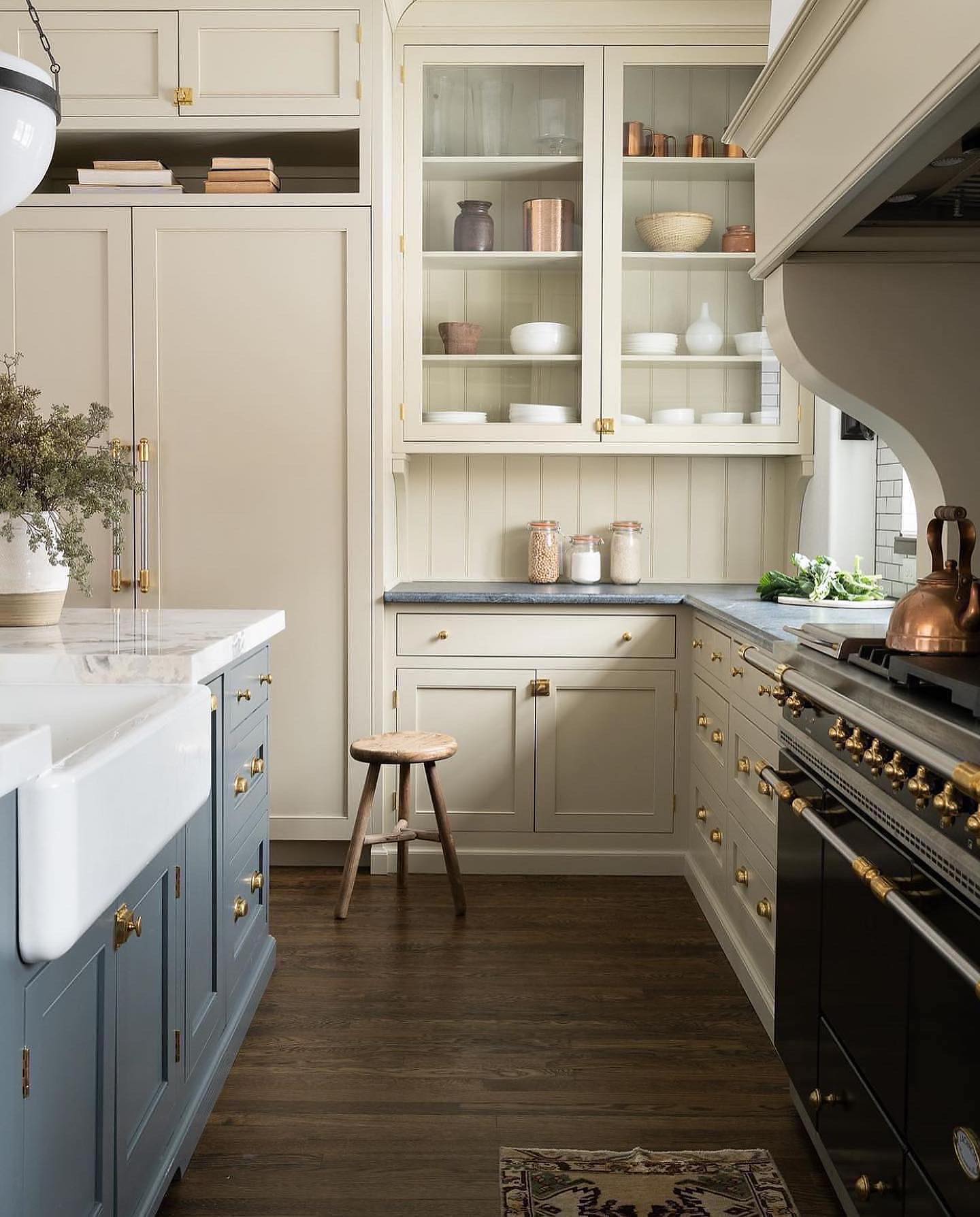 Blue is such a gorgeous shade! You'll love combining white and subtle blue with that grayish undertone in your kitchen, trust us.
8. Cool White And Blue Kitchen Cabinets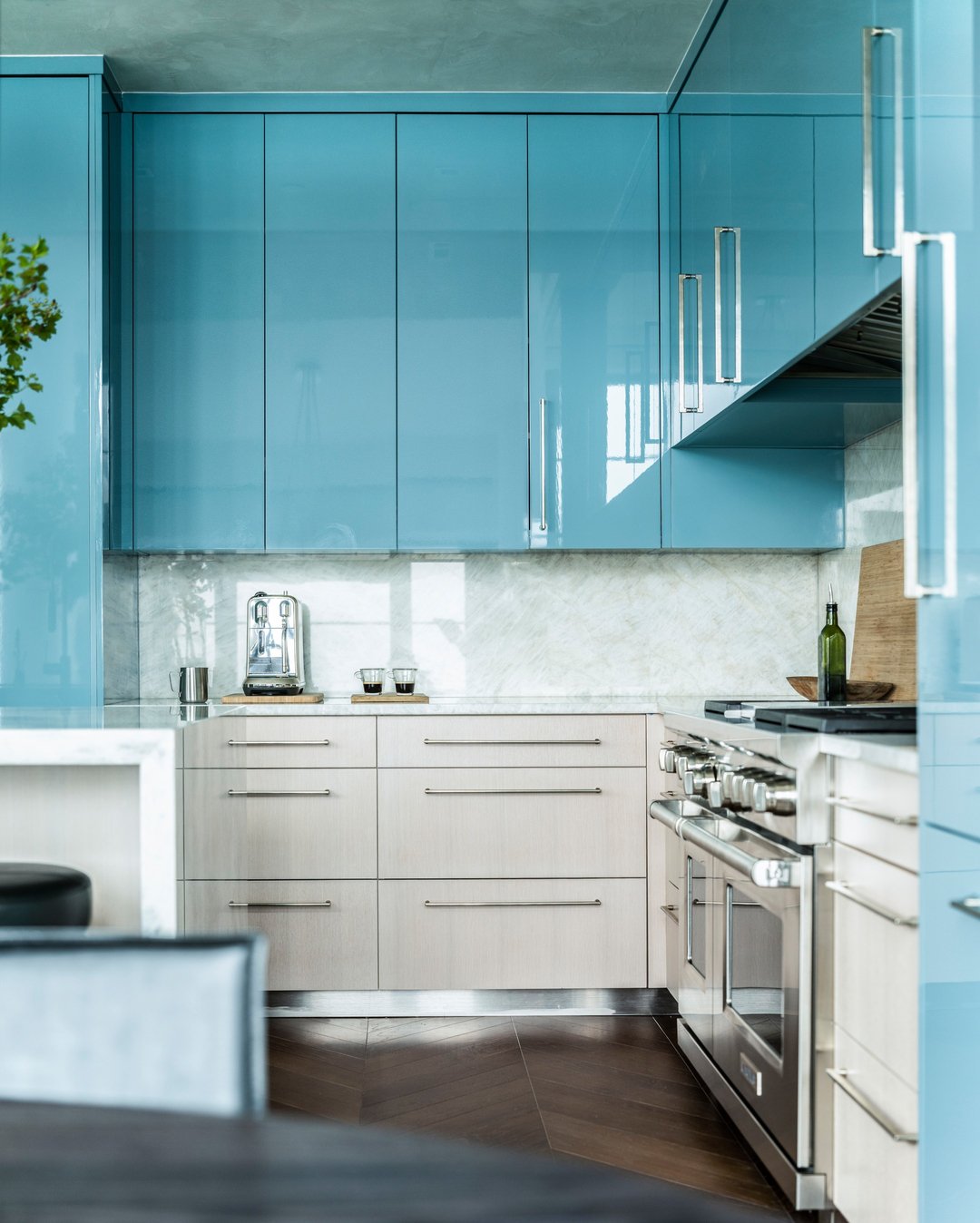 High-shine blue cabinets are a bold statement to try out. Do you dare to give them a go? It will look even better with white elements on the bottom.
9. Beige Nude Kitchen Cabinets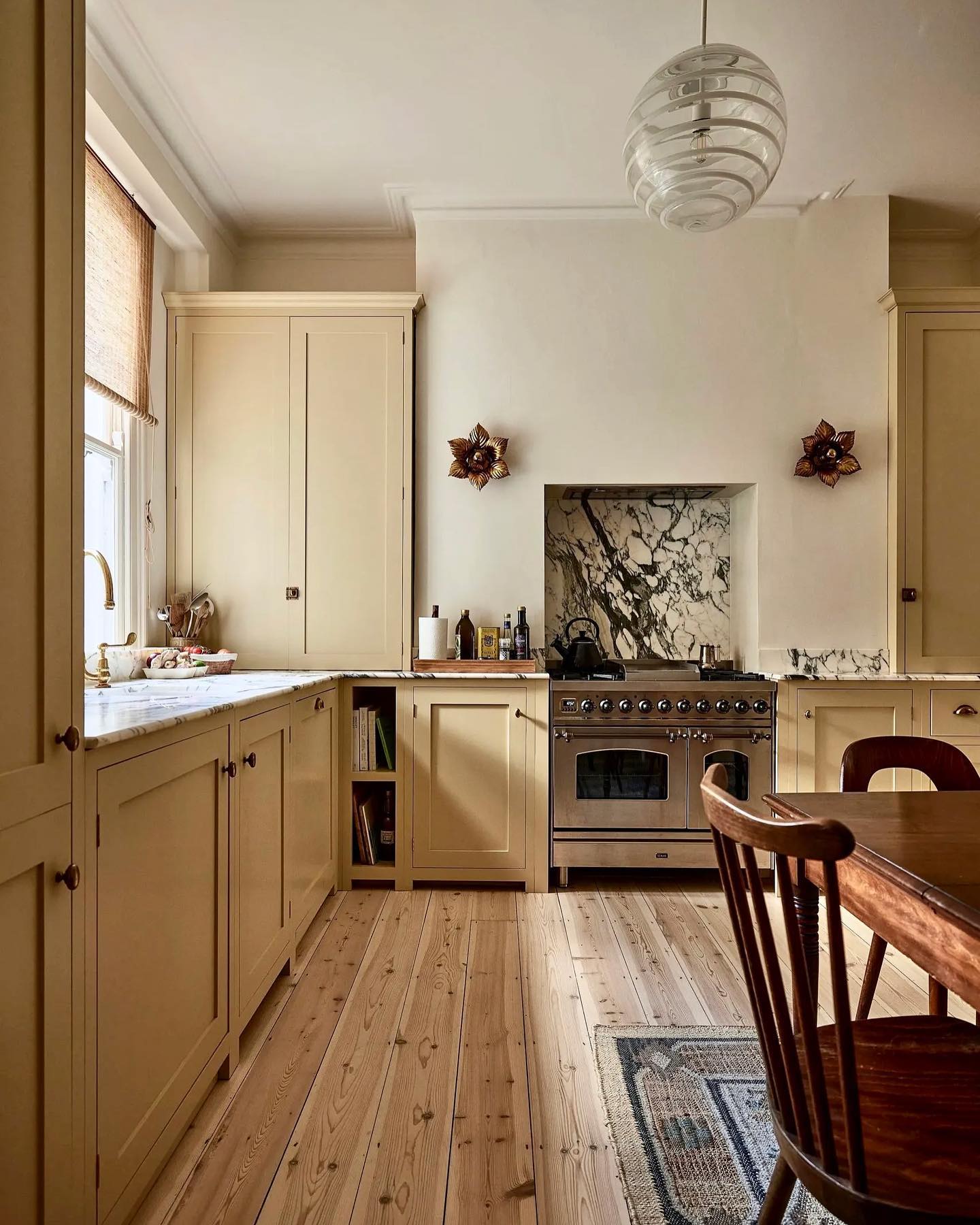 Traditional and so cozy, this wood-inspired kitchen is for old souls or those who enjoy lighter shades and cute elements.
10. White & Blue Kitchen Cabinets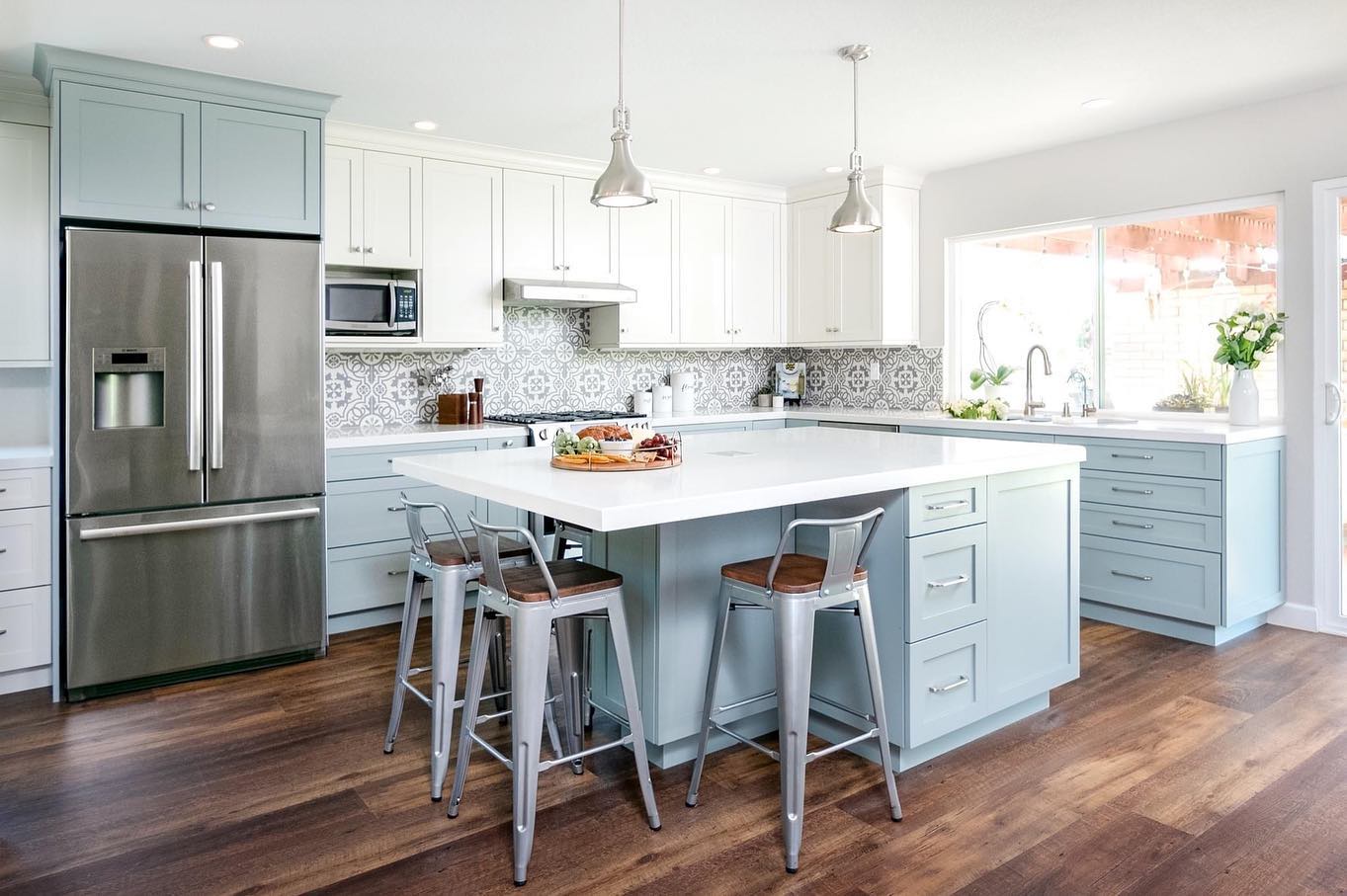 Combine white and blue if you're someone who loves feminine and airy shades, as well as open spaces. This kitchen and those cabinets will suit most age groups.
11. Cool Dark Green Kitchen Cabinets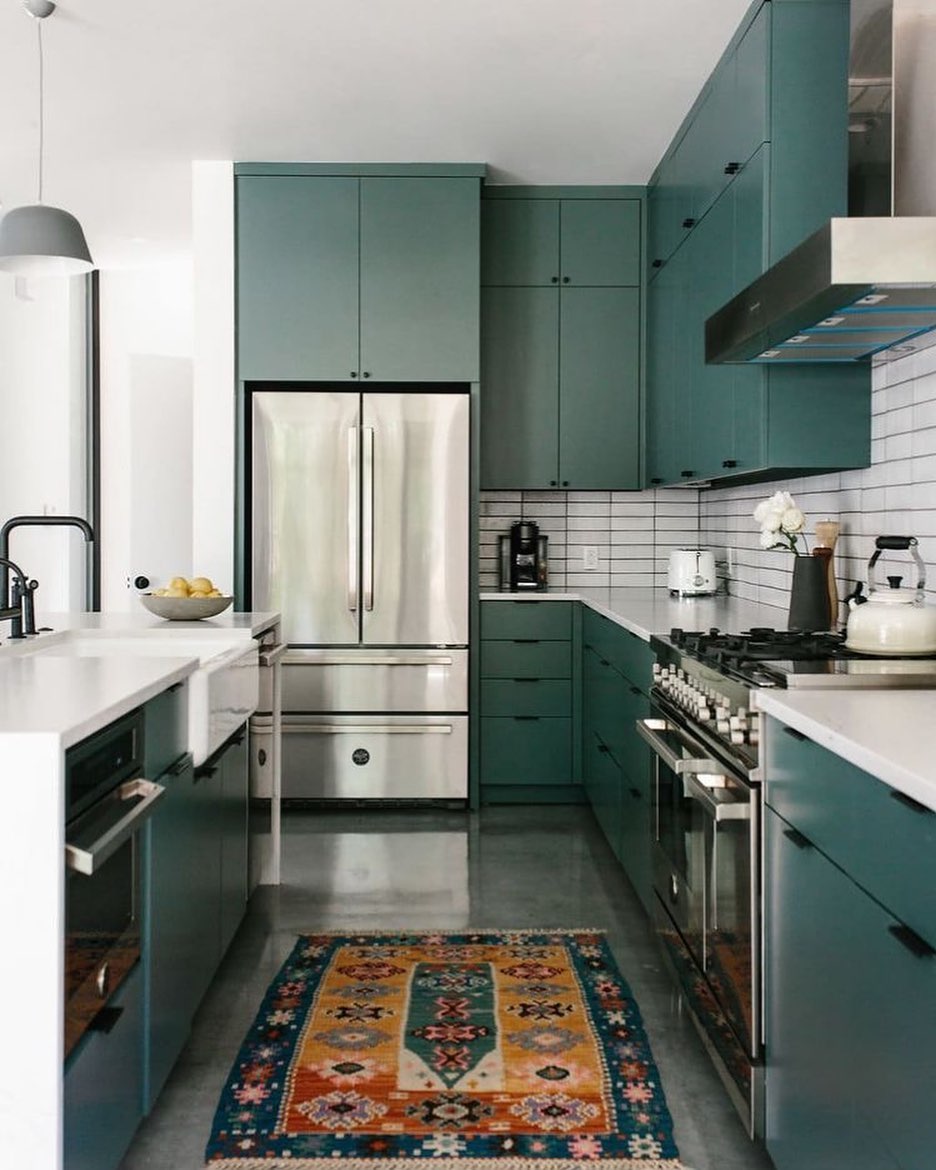 Dark green and cozy, this kitchen is very intimate and looks very mysterious. Go for dark cabinets and spice up the monotonous look by adding a bright and colorful carpet.
12. White Marble Kitchen Cabinet Colors
This white marble kitchen and subtle grey and black details will look feminine and elegant, as well as truly stylish – a must for those who love grandiose kitchen looks.
13. Classy White Kitchen Cabinets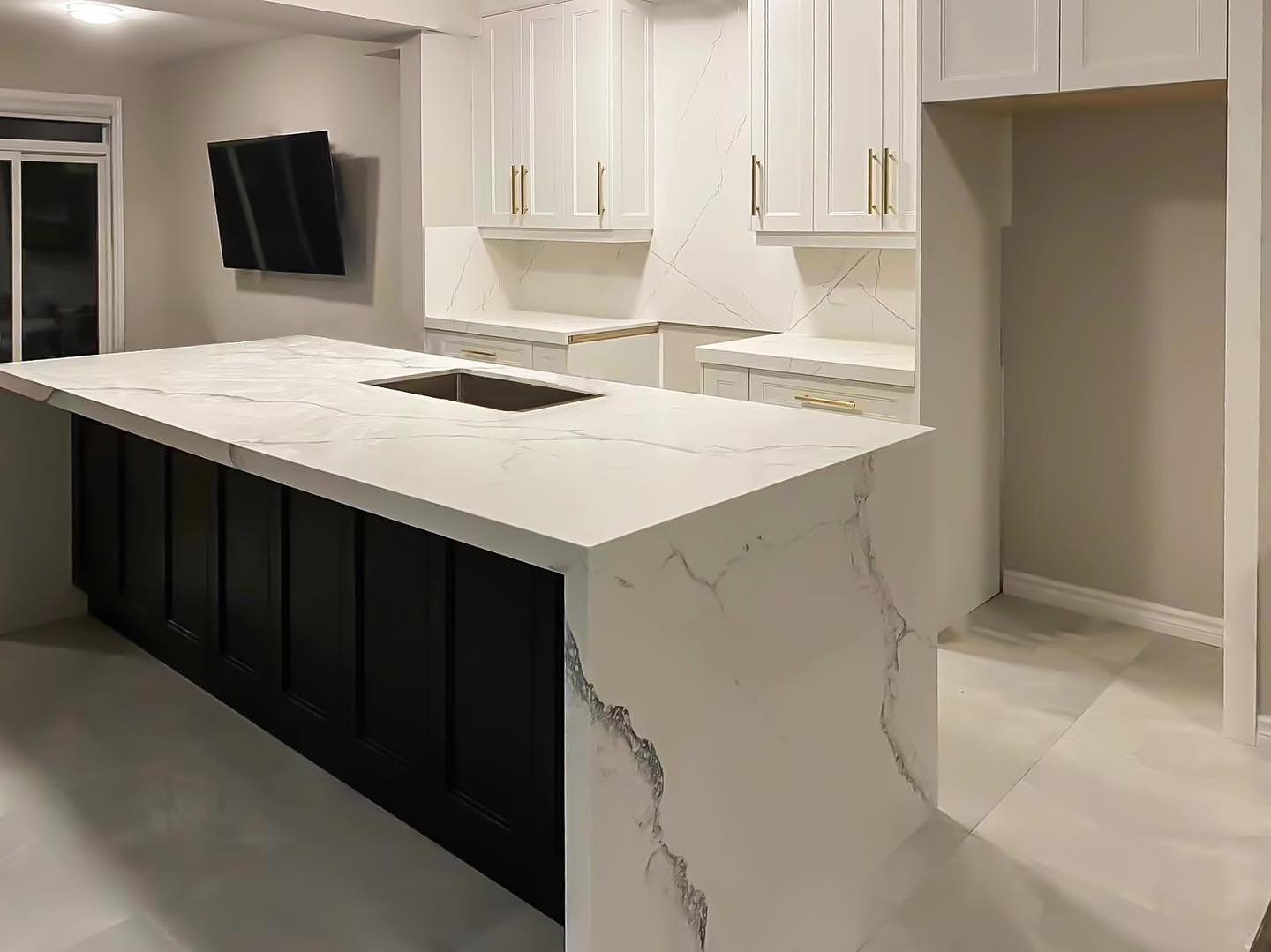 Classy white and paired with this black subtle detail, this kitchen and cabinet duo is for those who love the look of marble, glassy and shiny surfaces.
14. Black And Gold Kitchen Cabinets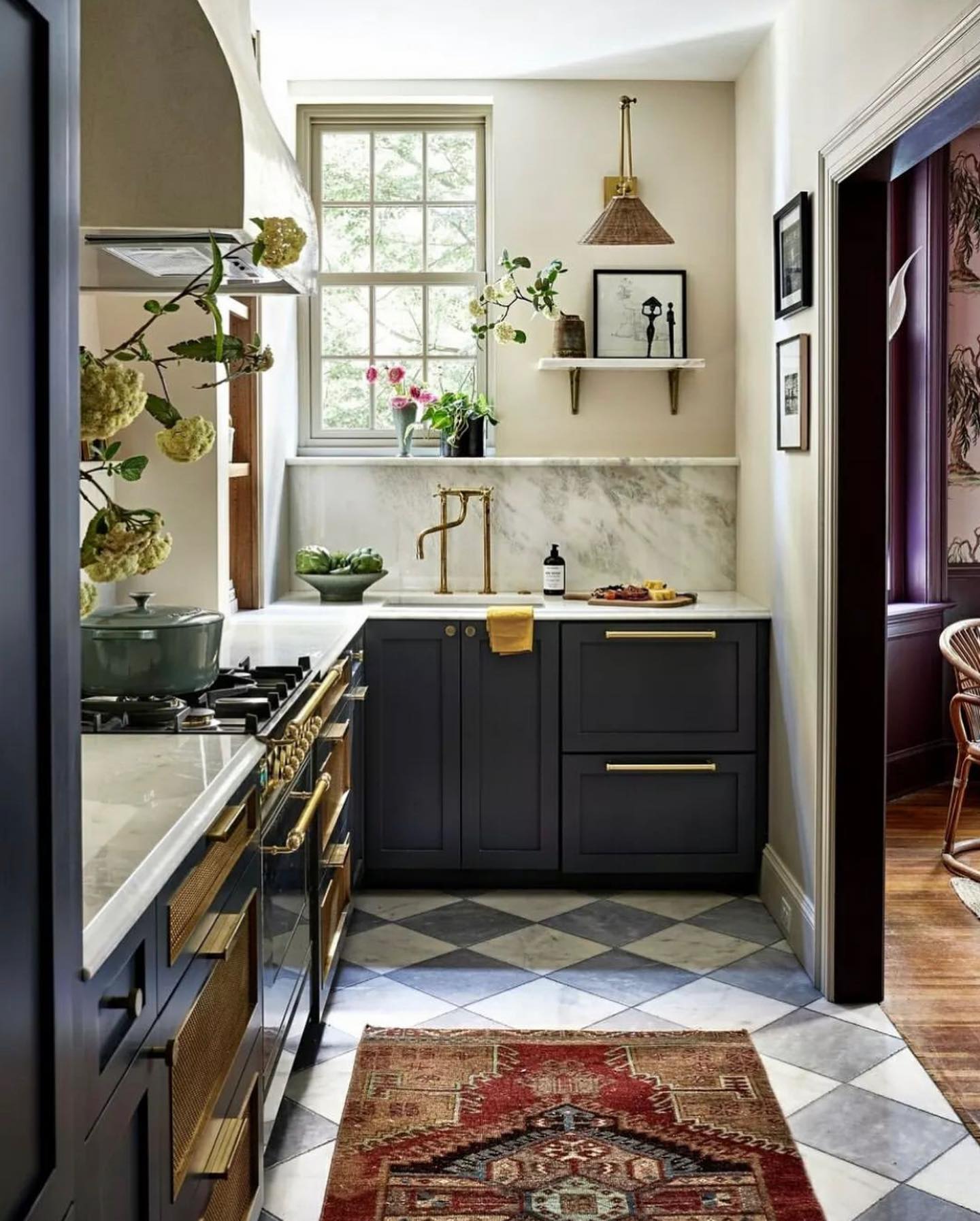 Why not make your own little traditional touch to your kitchen? Black cabinets and colorful rugs, as well as flowers, will make your kitchen come to life while giving it that classy and homey feel.
15. Wooden Kitchen Cabinet Colors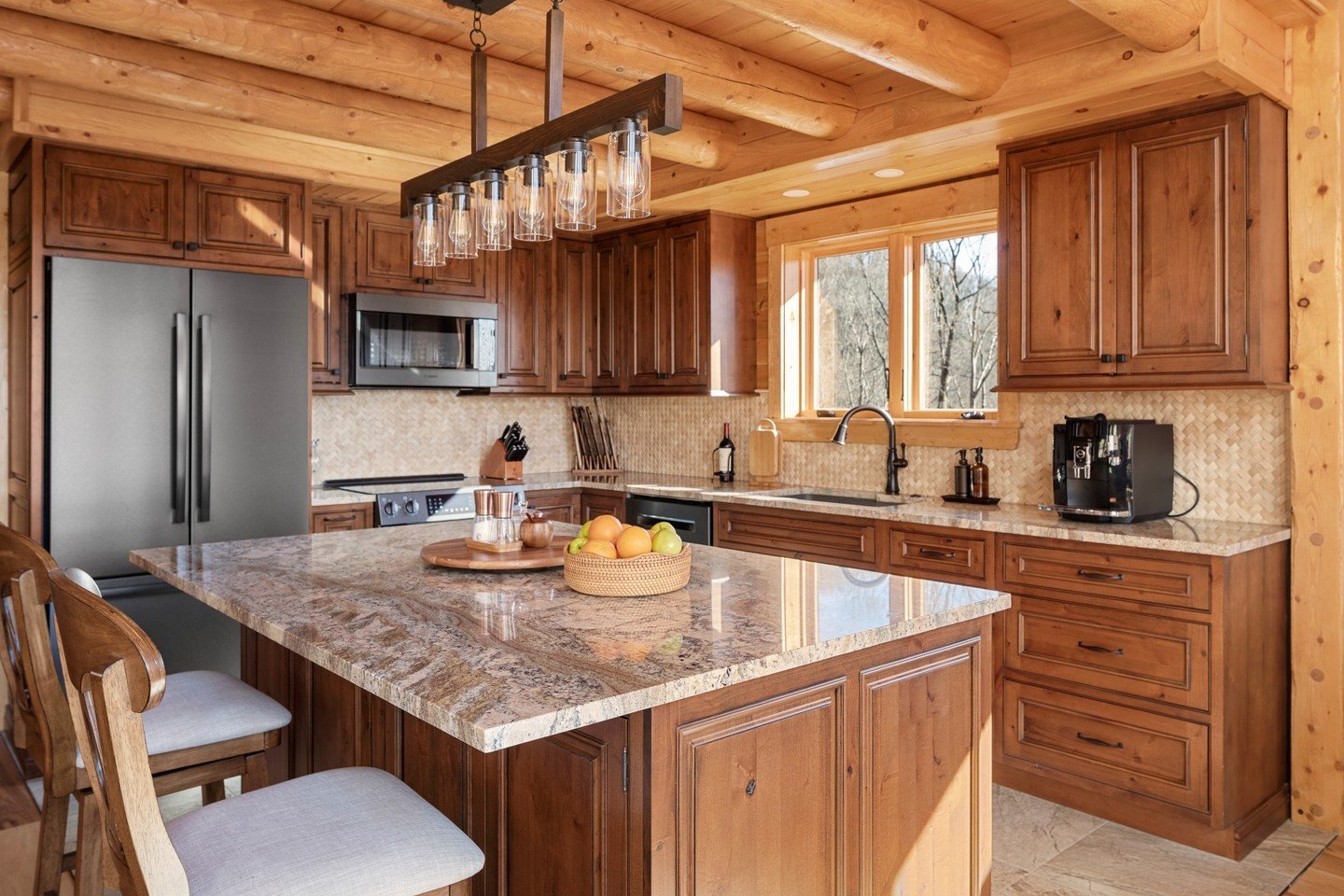 Wood elements and beige kitchen looks are for those who love old-school and traditional kitchen designs. Go for a marble counter island and show off this shiny kitchen!
16. Kitchen Cabinets Dark Grey Color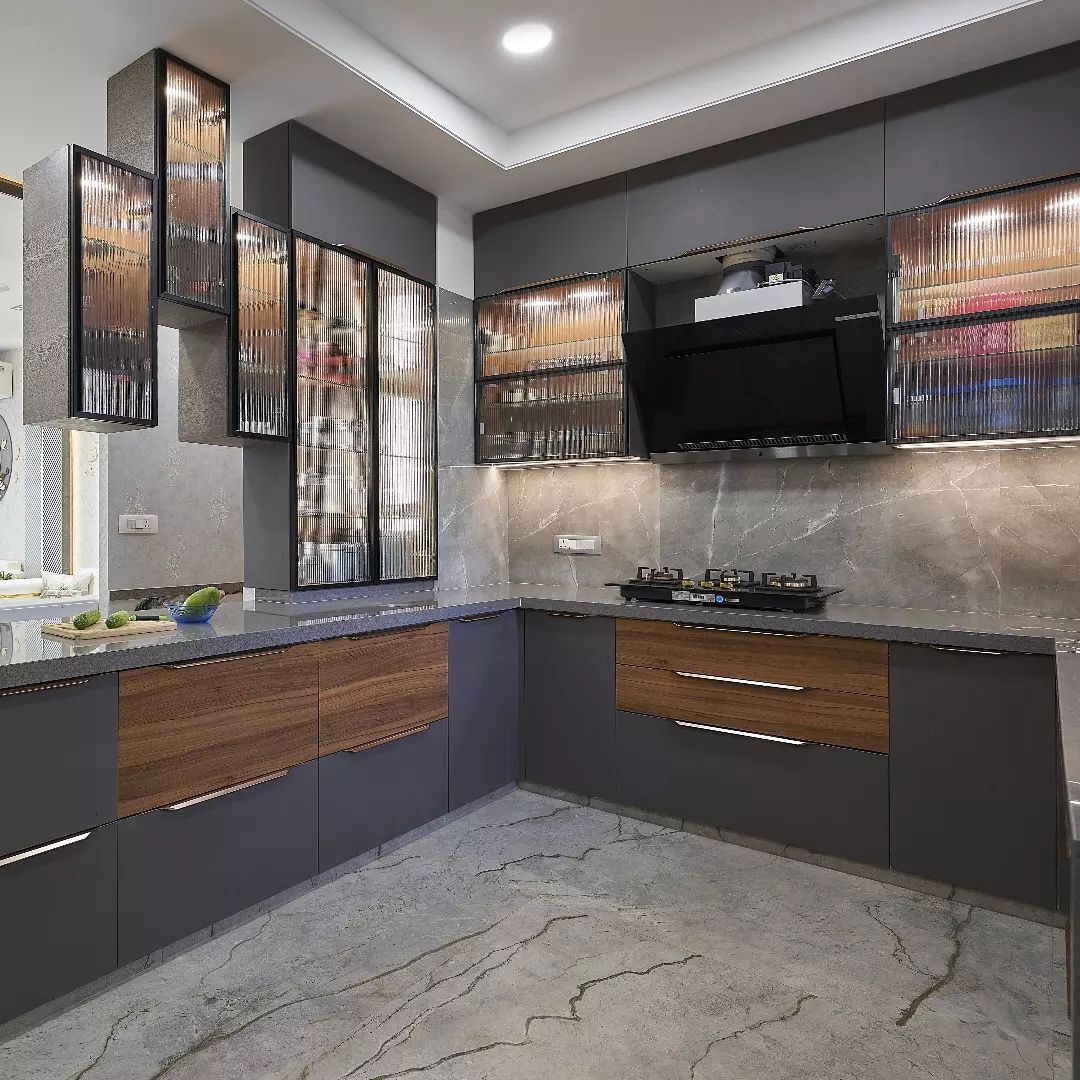 Dark grey kitchens such as this one and dark grey cabinets will transform every kitchen. Add a pop of brown and black through your elements or accessories to make this kitchen more attractive.
17. Elegant Blue And Teal Kitchen Cabinets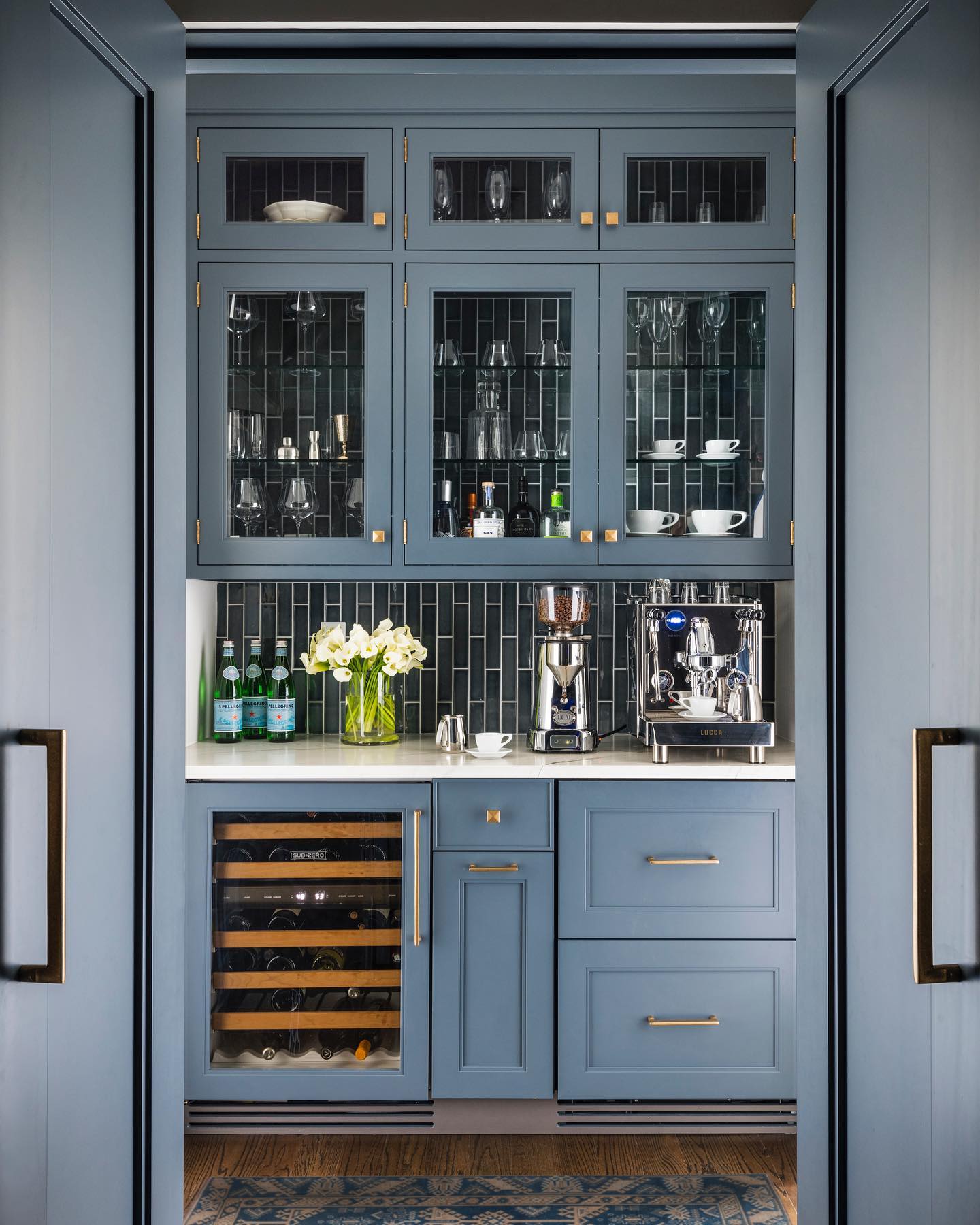 Blue and teal kitchen cabinets as well as this arrangement is for those who like the old-school English and traditional concept of their home. Does this sound like your preferred look?
18. Light Green Kitchen Cabinet Color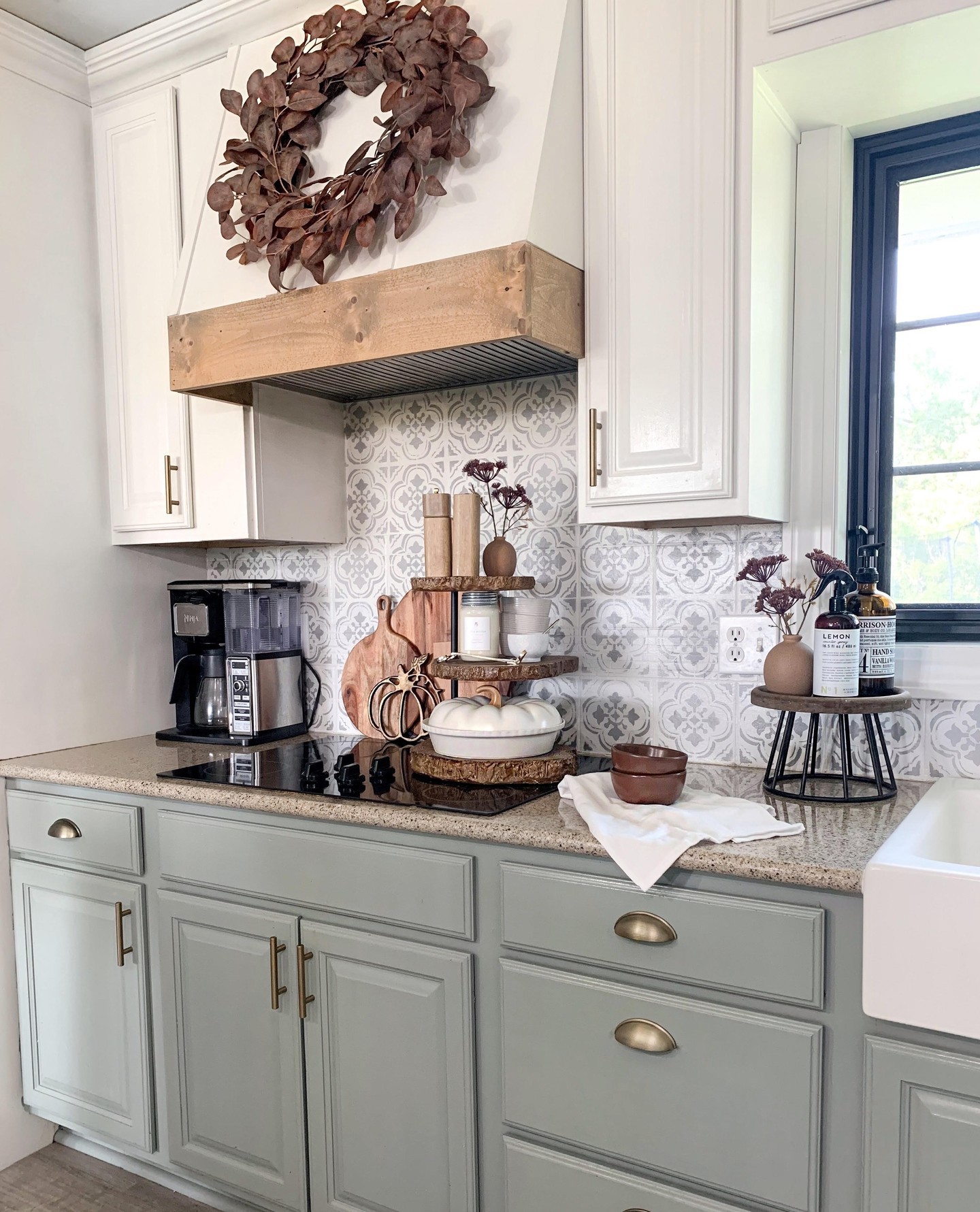 Light green cabinets and white walls will round up every corner, especially your kitchen corner. You're going to love this look with a ton of beige or brown accessories thrown on top.
19. Matte Black Kitchen Cabinet Color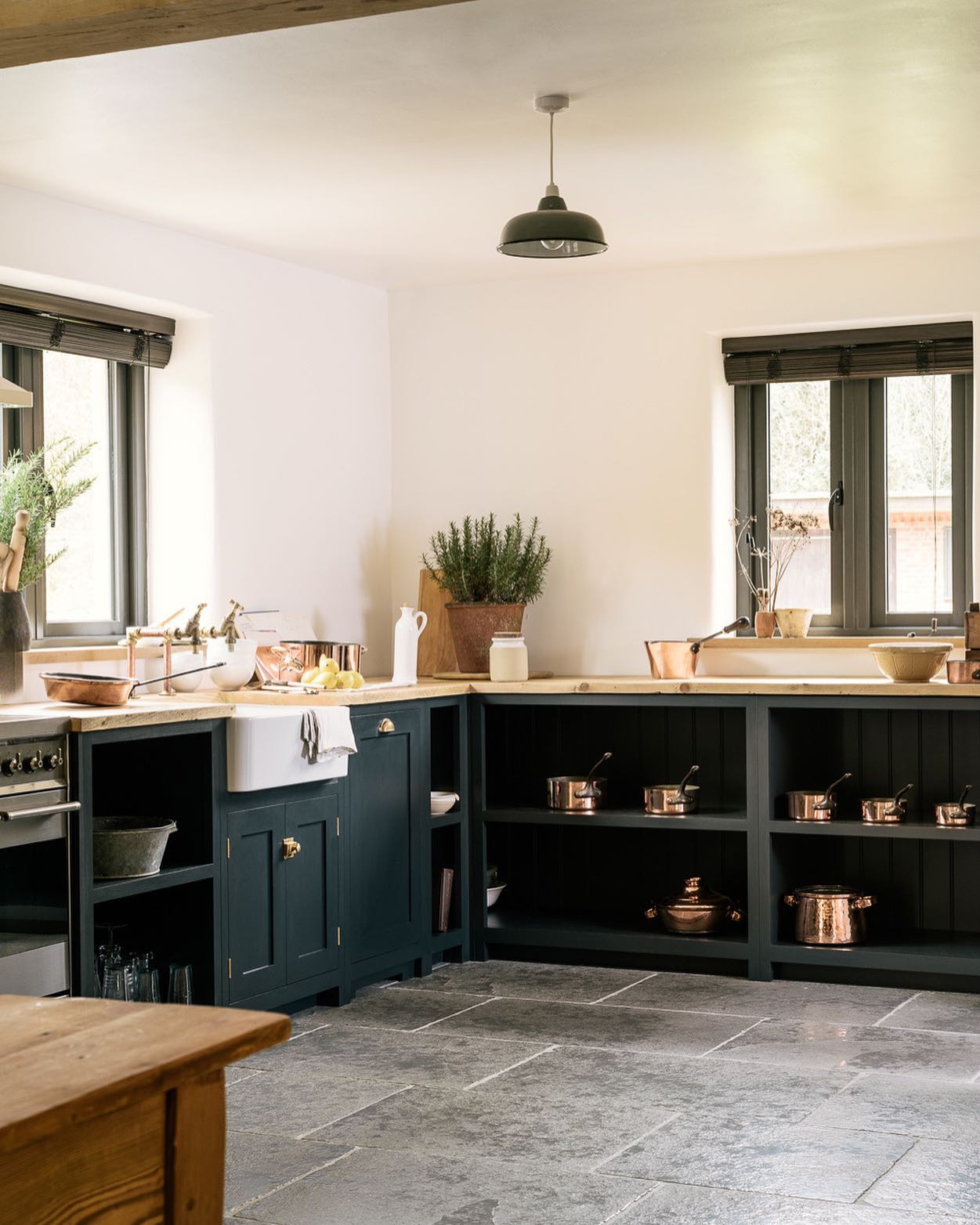 Dark matte black and truly classy, this kitchen with these cabinets will look the best for those who enjoy dominant and grandiose looks in their homes.
20. Black & Brown Kitchen Cabinet Colors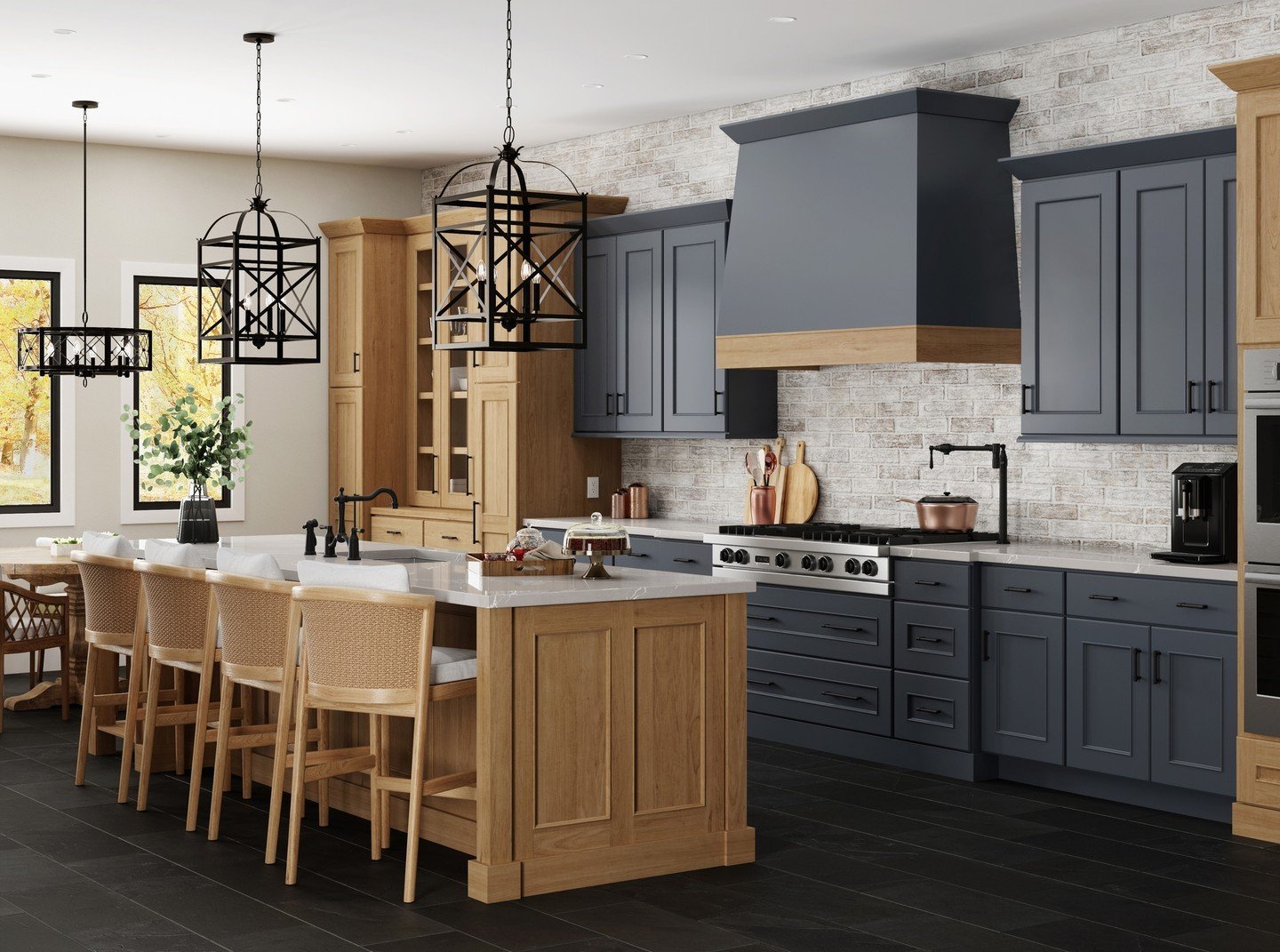 Black and brown can be such fun traditional colors for your kitchen, don't you agree? This design will suit those who love timeless and truly elegant home ideas and decorations.
21. Beige Wood Kitchen Cabinet Color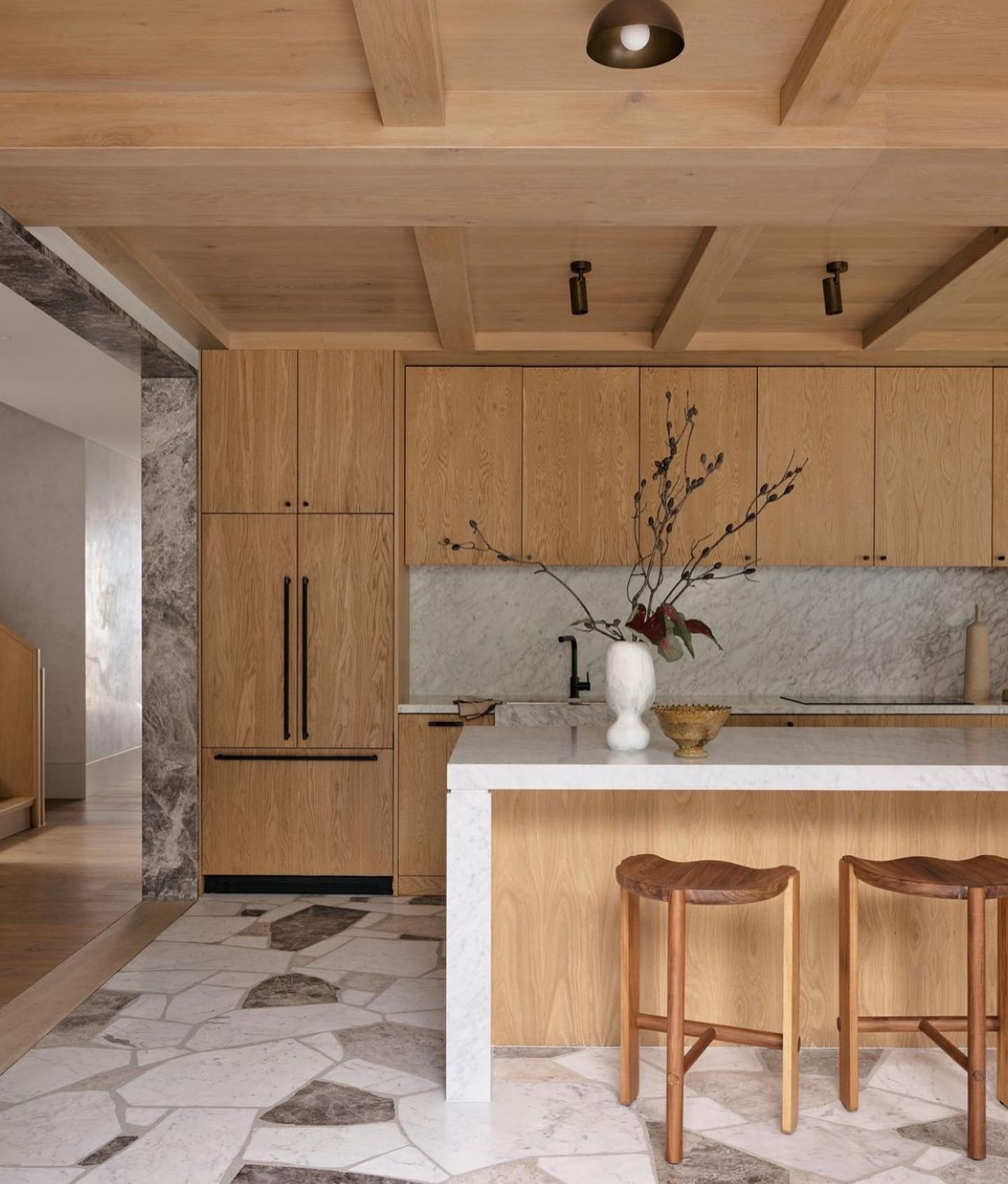 Beige wood and this light neutral color concept is going to look so good when paired with a white shade. It will look very cozy and traditional.
22. Kitchen Cabinet Nude And White Color
This beige and white kitchen is for those who wish to combine elegance and incorporate it into their home. Don't forget a pop of color through detail or an accessory of some sort, such as a chair.
23. Mystical Green Kitchen Cabinet Color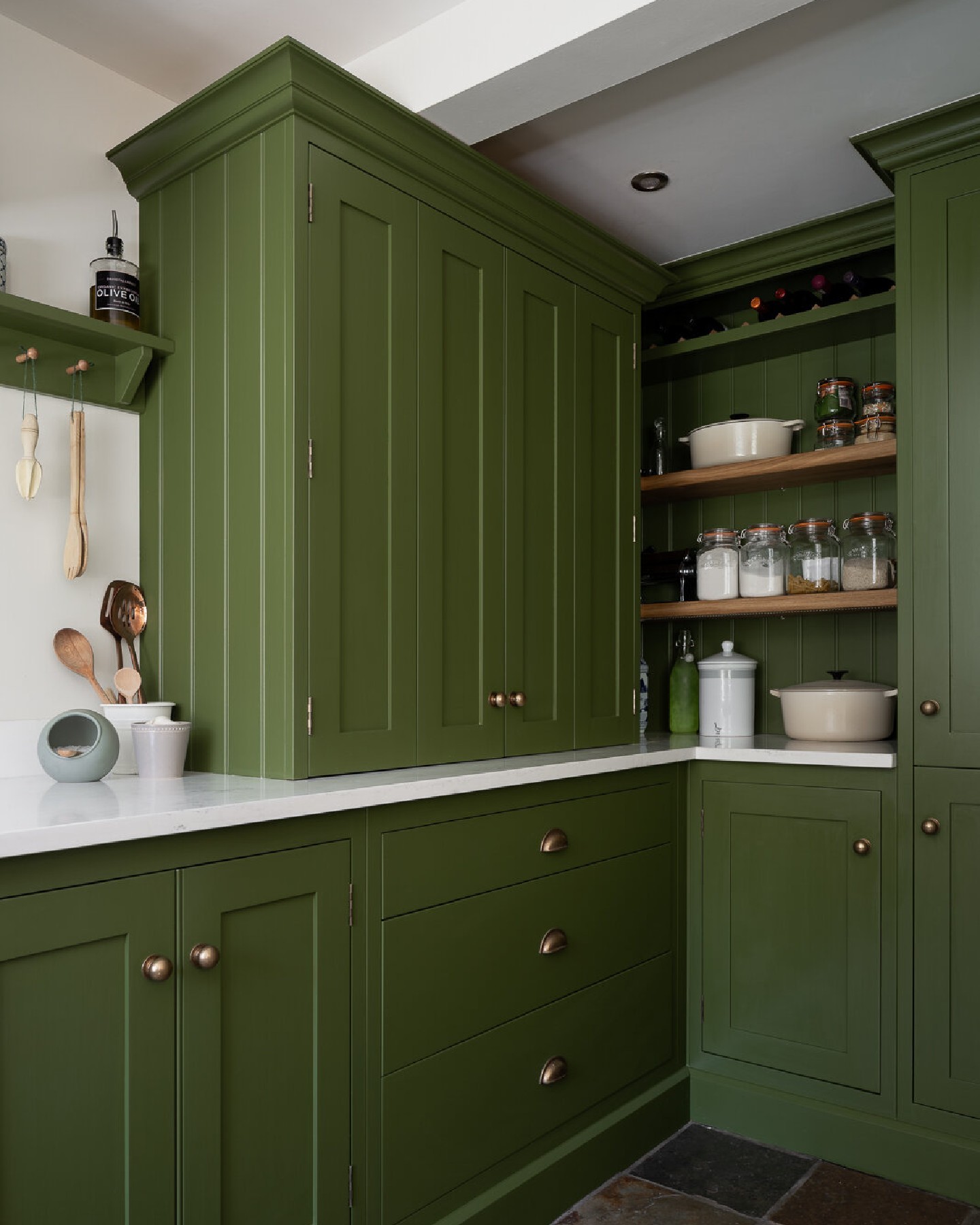 This kitchen is going to look very mysterious and retro. If you want to give it a go with something different that not everyone else has, this is it!
Time to decorate
And there you have it, folks! Are you ready to spice up your kitchen and color your cabinets? If so, which shade is your favorite and "the one" you want to try out? Let us know and get to coloring!