Red is the color of fire, passion, and love. It's one of the most vibrant colors in the spectrum, and it's also one of the oldest. Red hair has been a sign of nobility in many cultures throughout history.
There are so many ways to get creative with red hair color. You can go for something low-key and subtle, like auburn highlights or a few strands of burgundy throughout your hair. Or you could go all out, with full-on red locks. There's no limit to what you can do.
If you can handle the maintenance and if you're all about trying out something new keep on reading and discover some gorgeous red hairdos down below:
1. Wispy Red Hair Look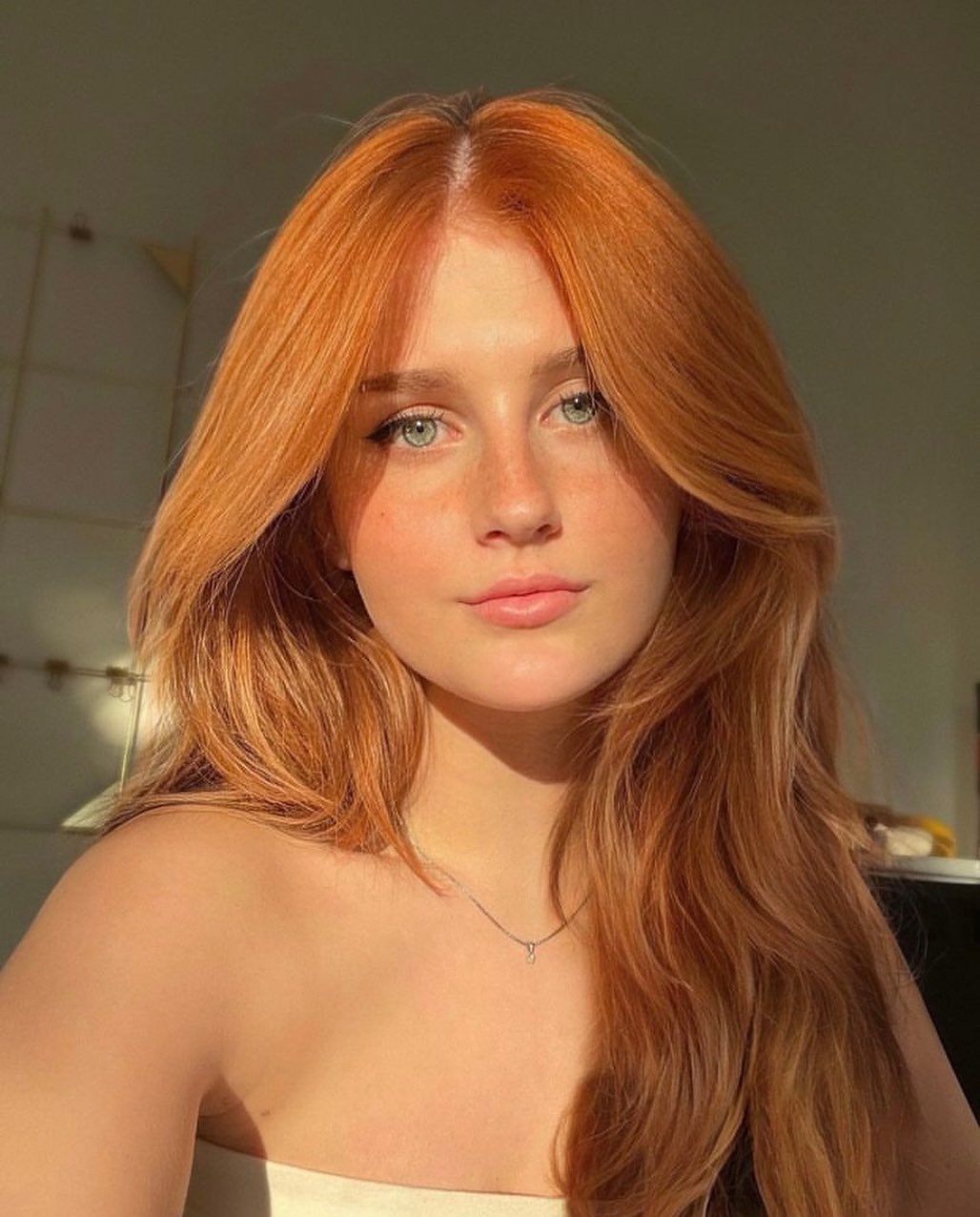 Light copper-toned red such as this one is going to look amazing on younger women. If you have light blue eyes and if you love to rock modern and trendy designs, this is for you!
2. Dark Red Hair Straight Look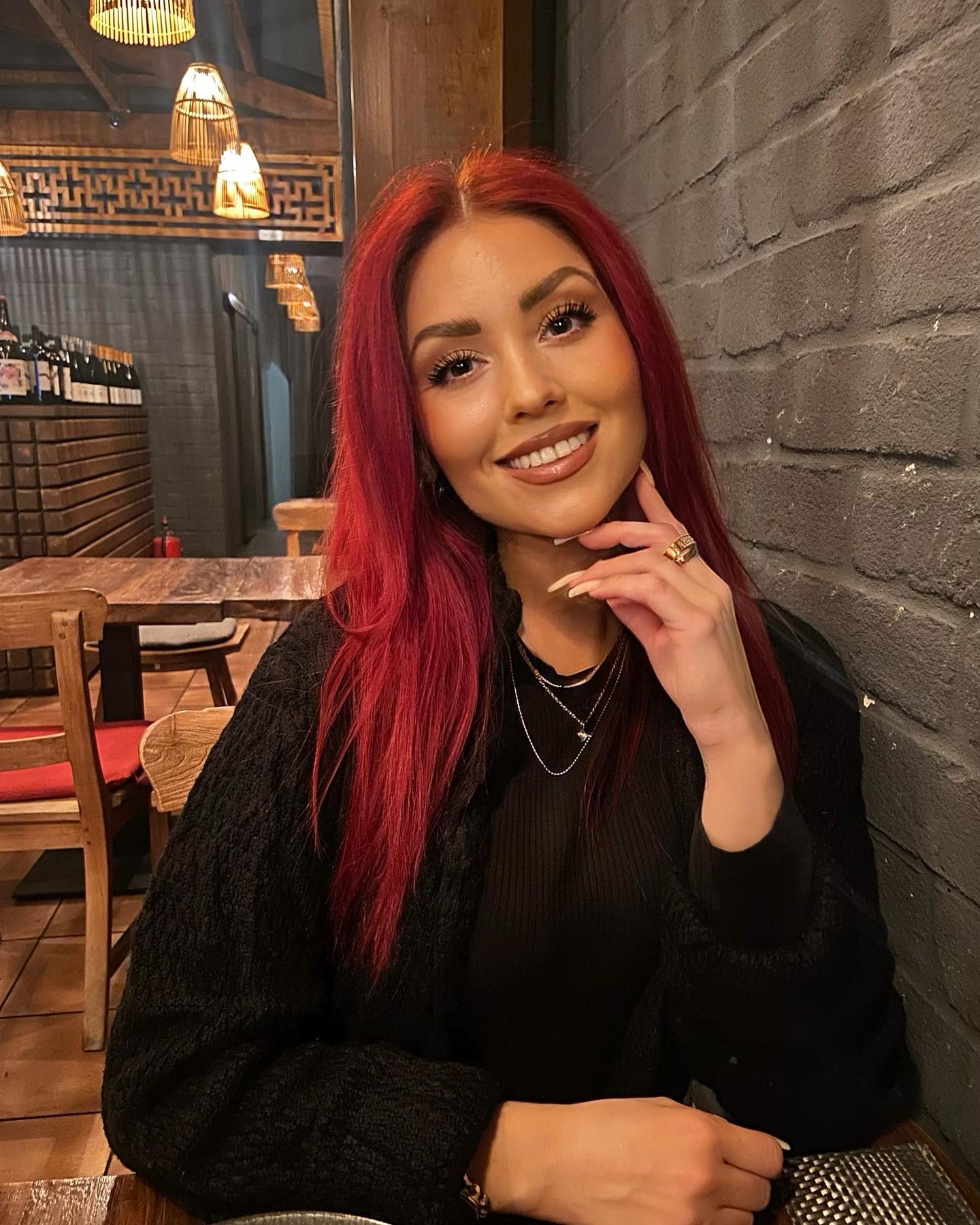 Dark red and straight, this hairstyle is for women who enjoy mysterious and darker shades, as well as something fun and loud. Make sure that you can color your hair every four weeks since this design is on the high-maintenance side.
3. Ombre Red Hair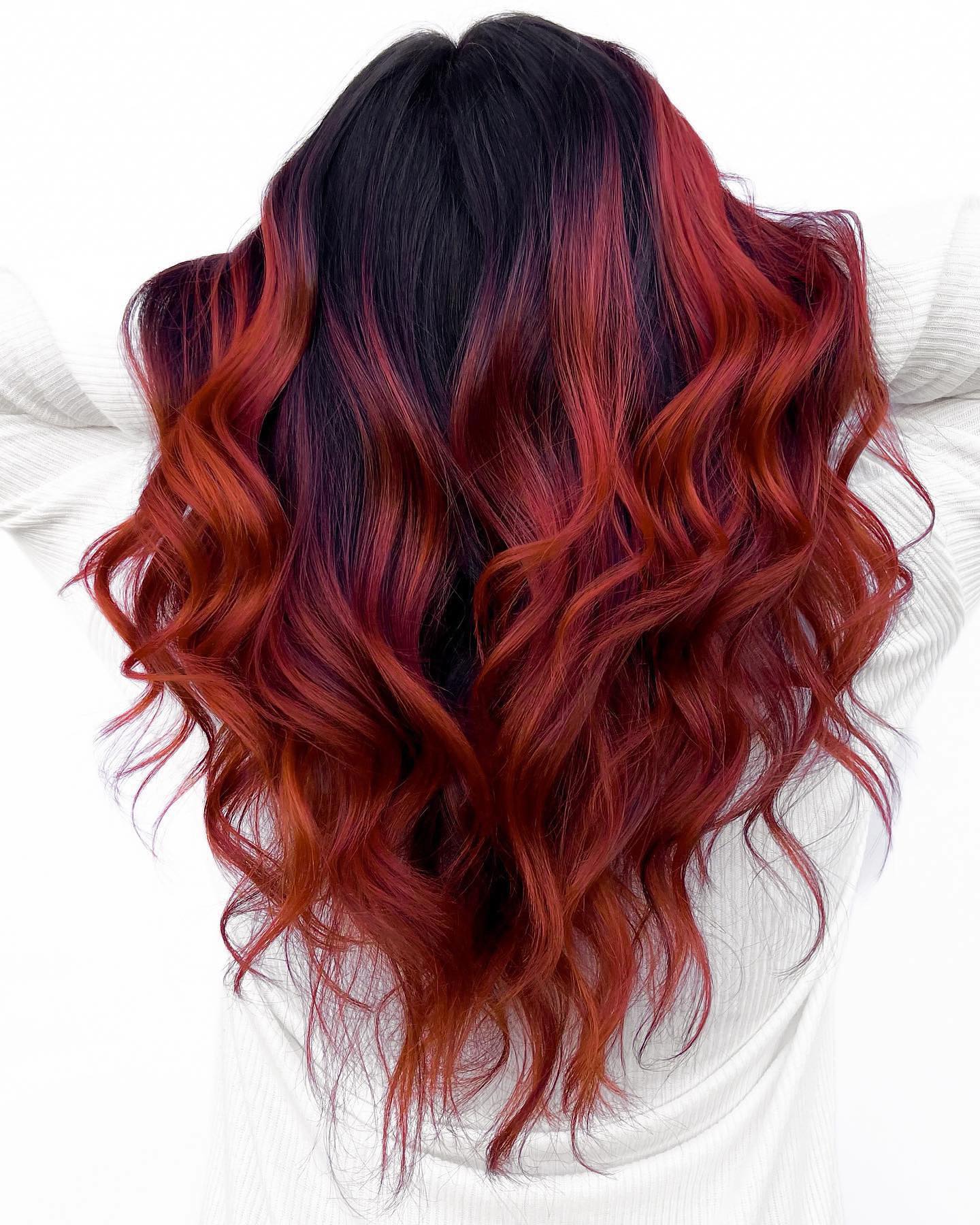 Dark roots and lighter ends will look super fun and dramatic when paired together. Women who trust their hairstylist, as well as those who enjoy dramatic shades and edgy transitions, will naturally gravitate toward this look.
4. Stylish Dark Red Hair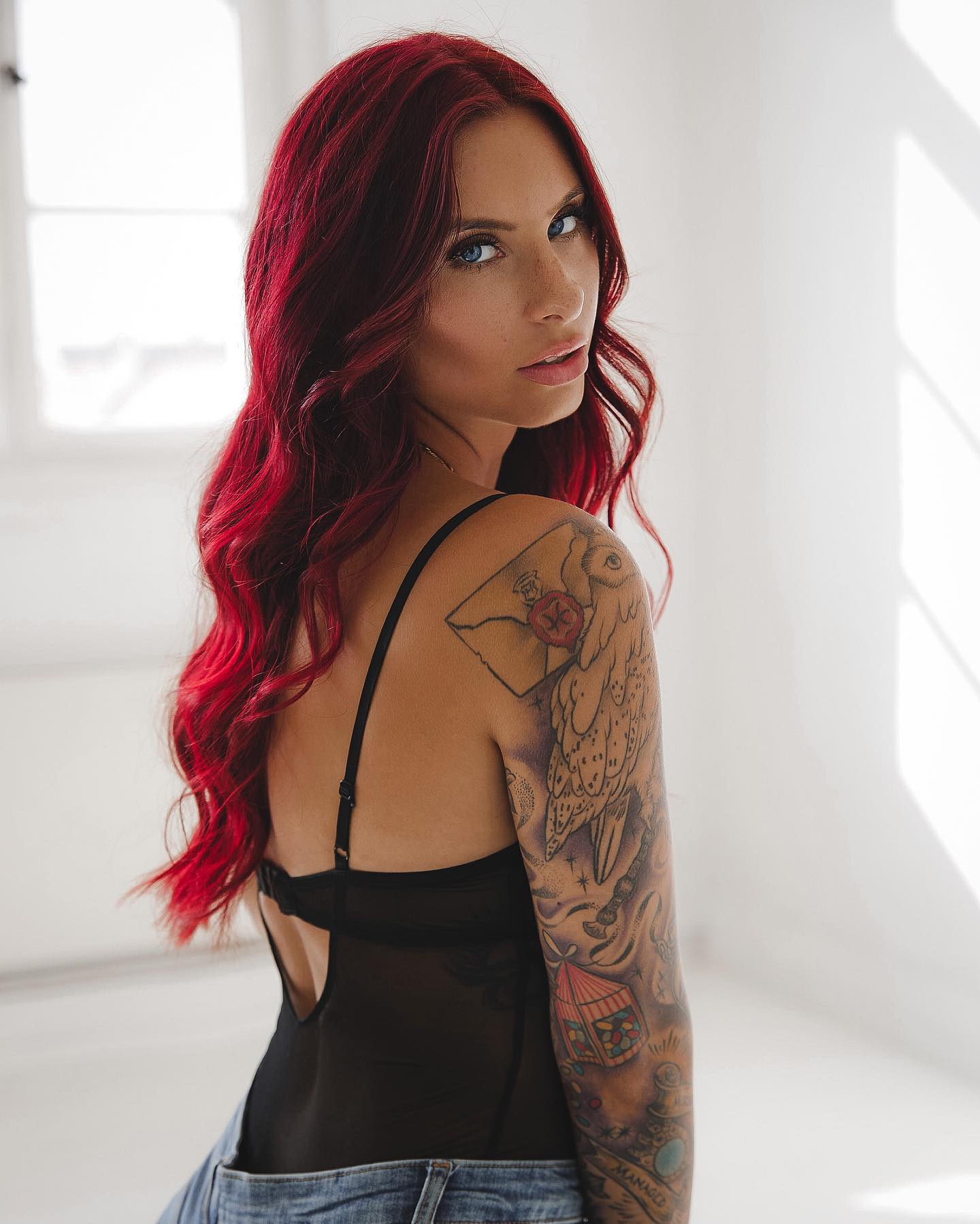 This dark red burgundy color with red tones is for those who like sexy and fall-inspired transformations. If you're in your twenties and you're looking for something popular and trendy, this is it.
5. Bob Red Hair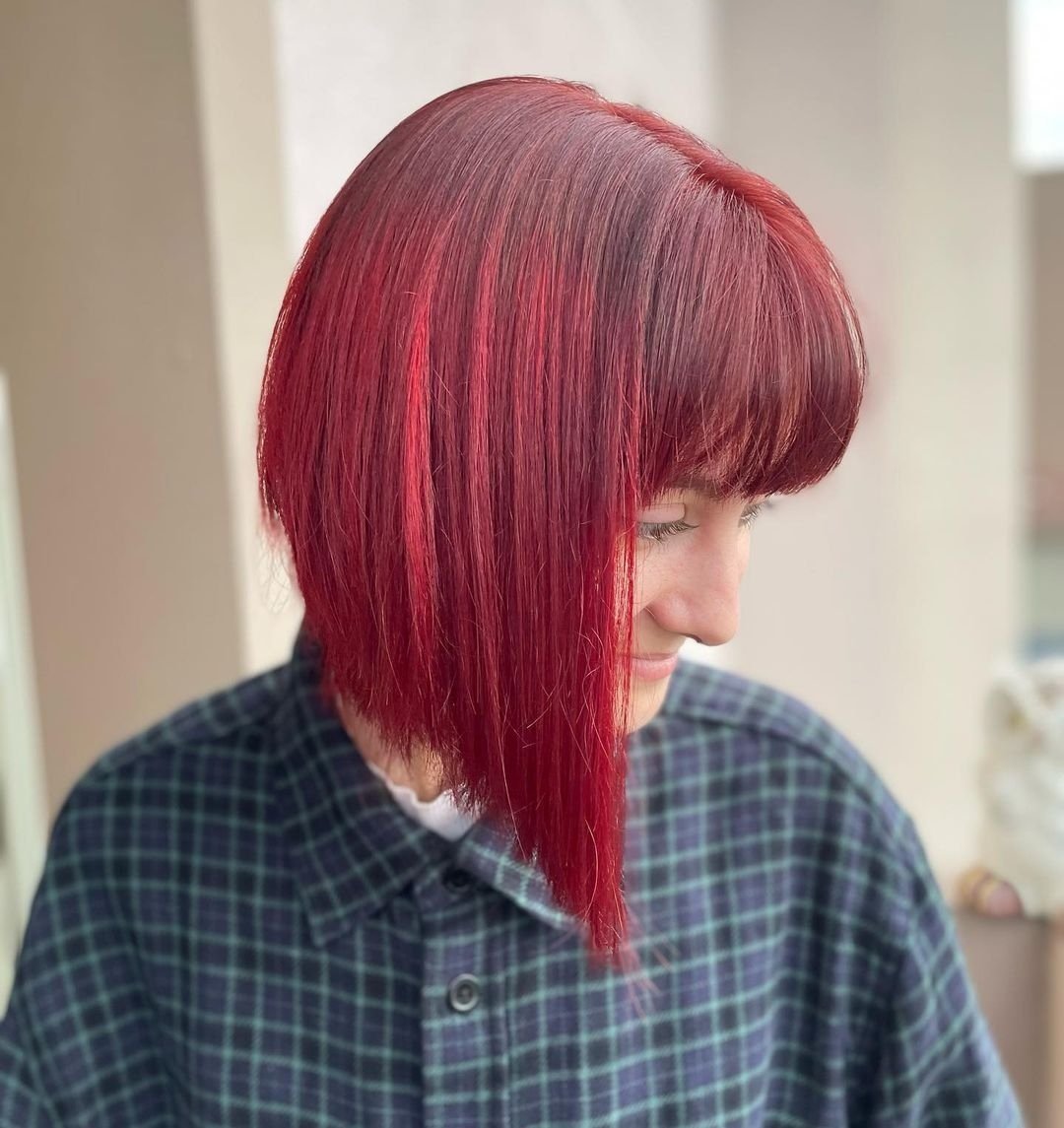 A chopped bob and this dark red shade will complement one another. Moms who want to try out a trendy cut, as well as those who are in their thirties to forties will enjoy this design the most.
6. Auburn Red Hair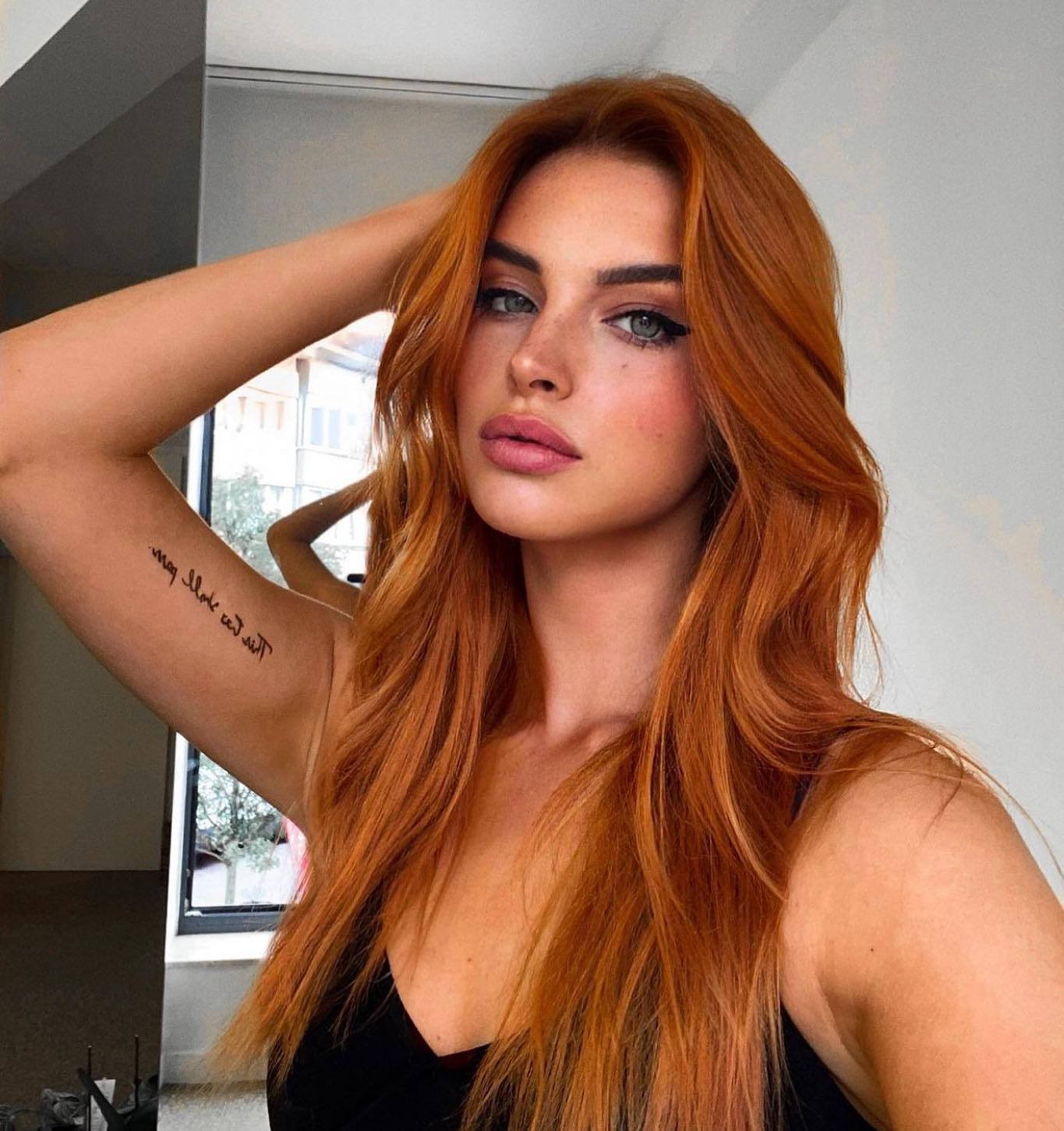 TikTok trends have been filled with these types of hairdos. This warm-toned auburn red is a haircut and hair color that can look amazing on different age groups, but most certainly teen women.
7. Copper Light Red Hair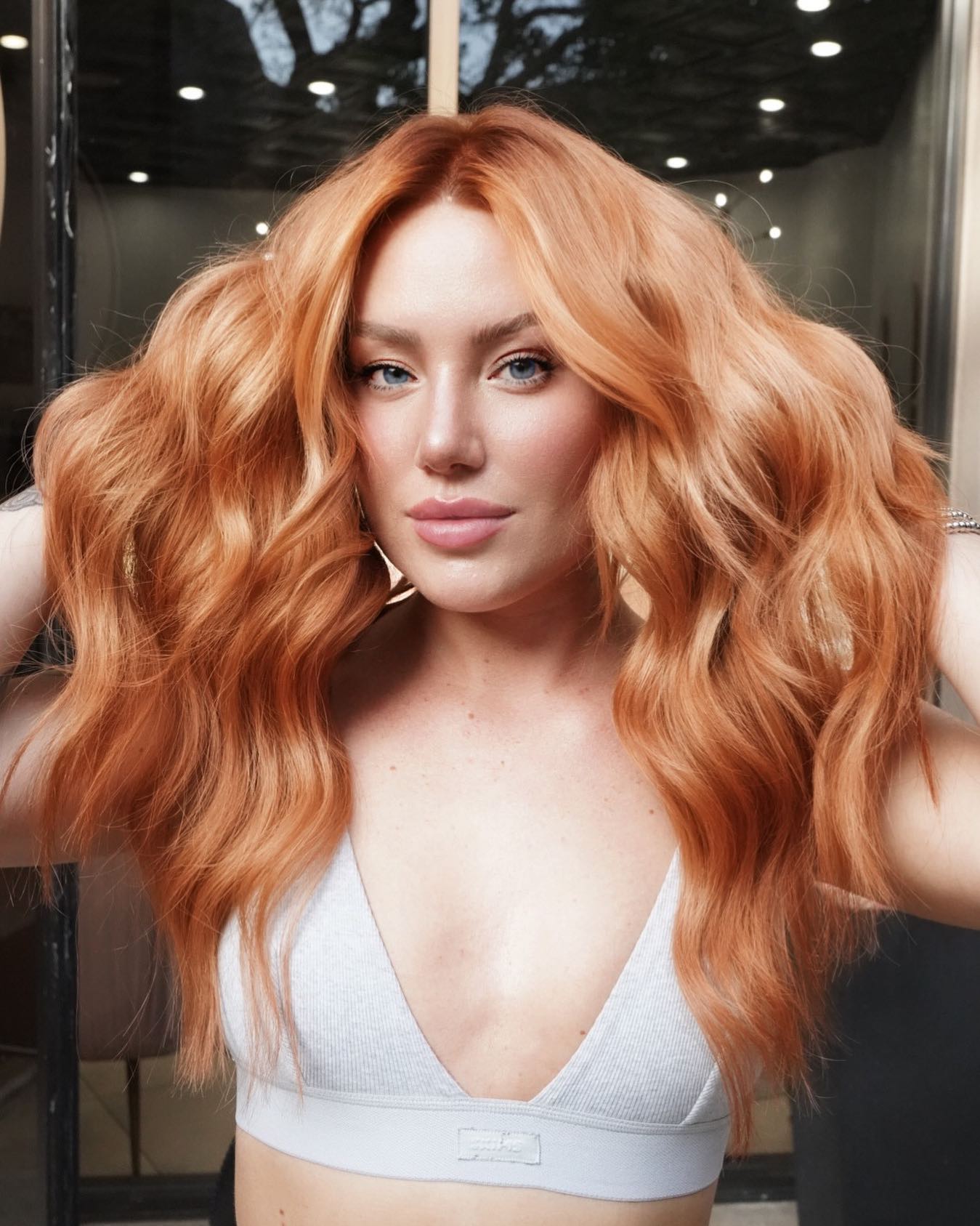 A light red hairdo such as this one is very easy to achieve, especially on top of blonde locks. If you have lighter hair just know that this red shade will look booming on you + you won't struggle to achieve it.
8. Sexy Red Hair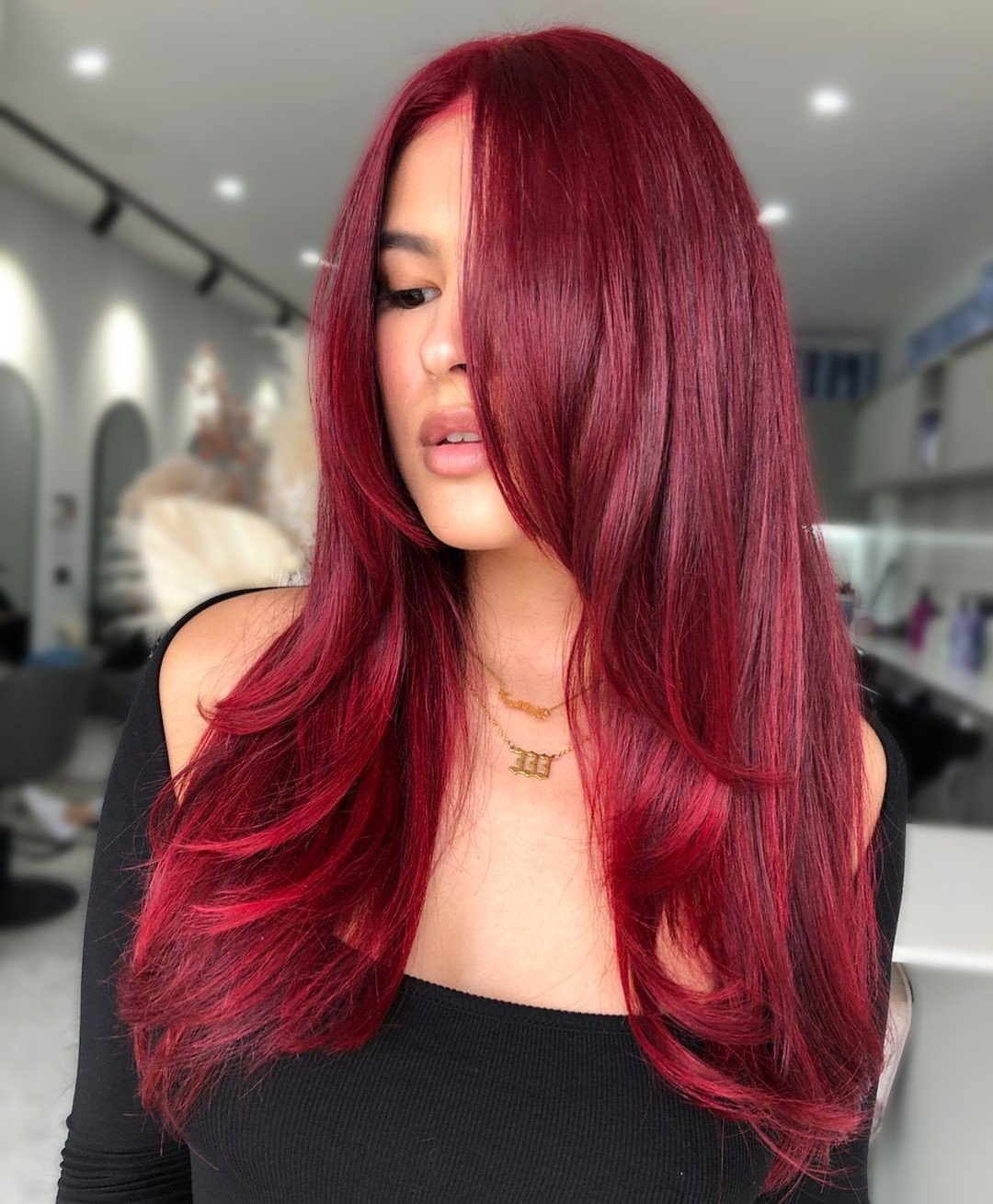 A dark red haircut and this sexy sensual shade is going to look so good for the fall. If you enjoy wispy haircuts and if you're a fan of chopped hairdos, this is a dream come true!
9. Long Red Haircut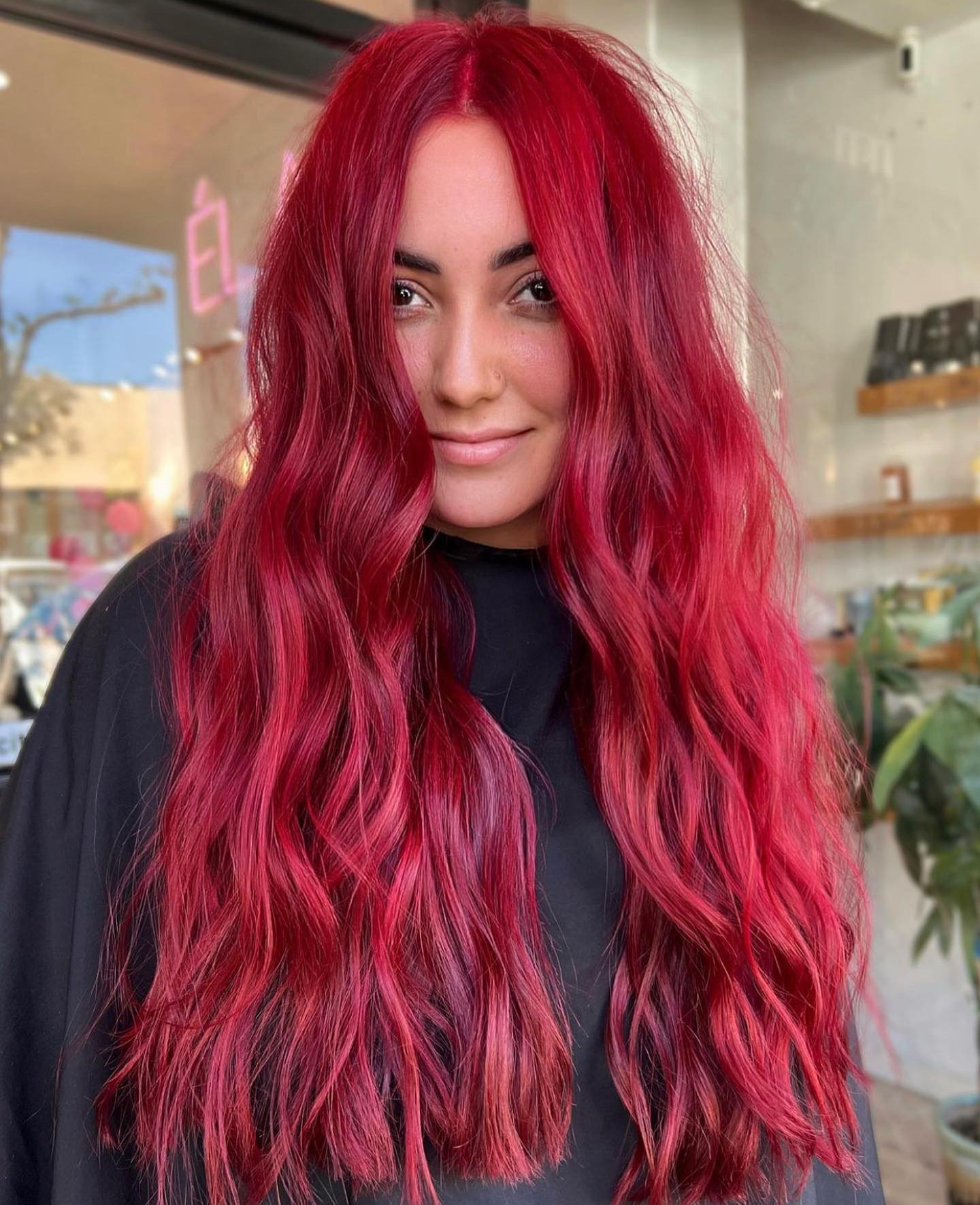 Make sure that you can color your hair every two months (at least) when it comes to this s cute creation. It is a dark-colored and feline choice, often worn by women who are in their twenties. Add some subtle waves and make the design feminine and flowy!
10. Warm Toned Red Hair
If your natural hair is dark brown and if it is on the darker side then this shade will look so good on you. You'll easily blend it in with your natural roots and you're going to like the shade for the winter season.
11. Fun Wispy Red Haircut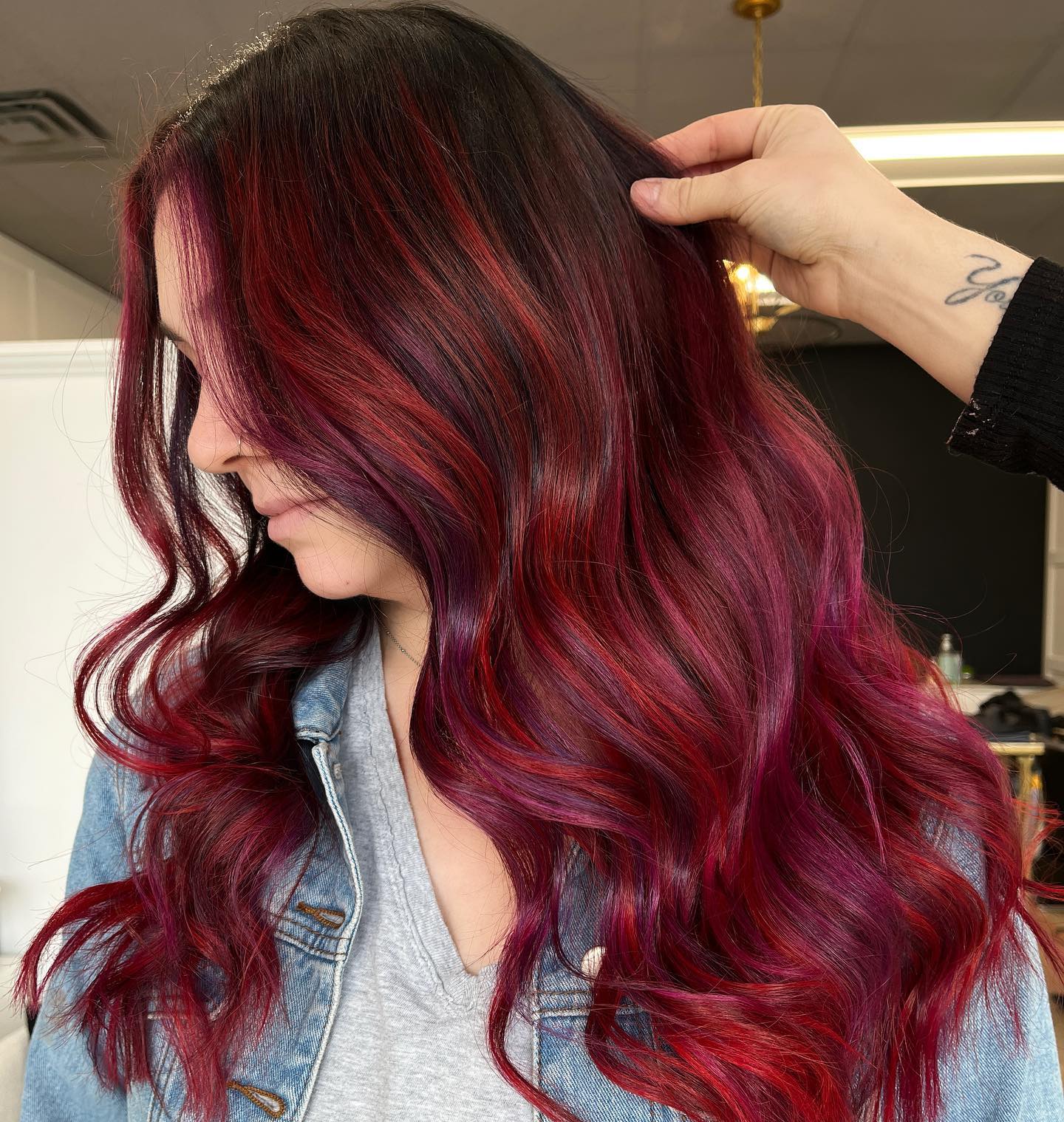 This hair transformation looks like you've tried on doing a couple of lighter highlights on top, and it is truly gorgeous! Most women love to do it on top of their naturally darker red base + the design is very appealing and practical.
12. Long Voluminous Red Hair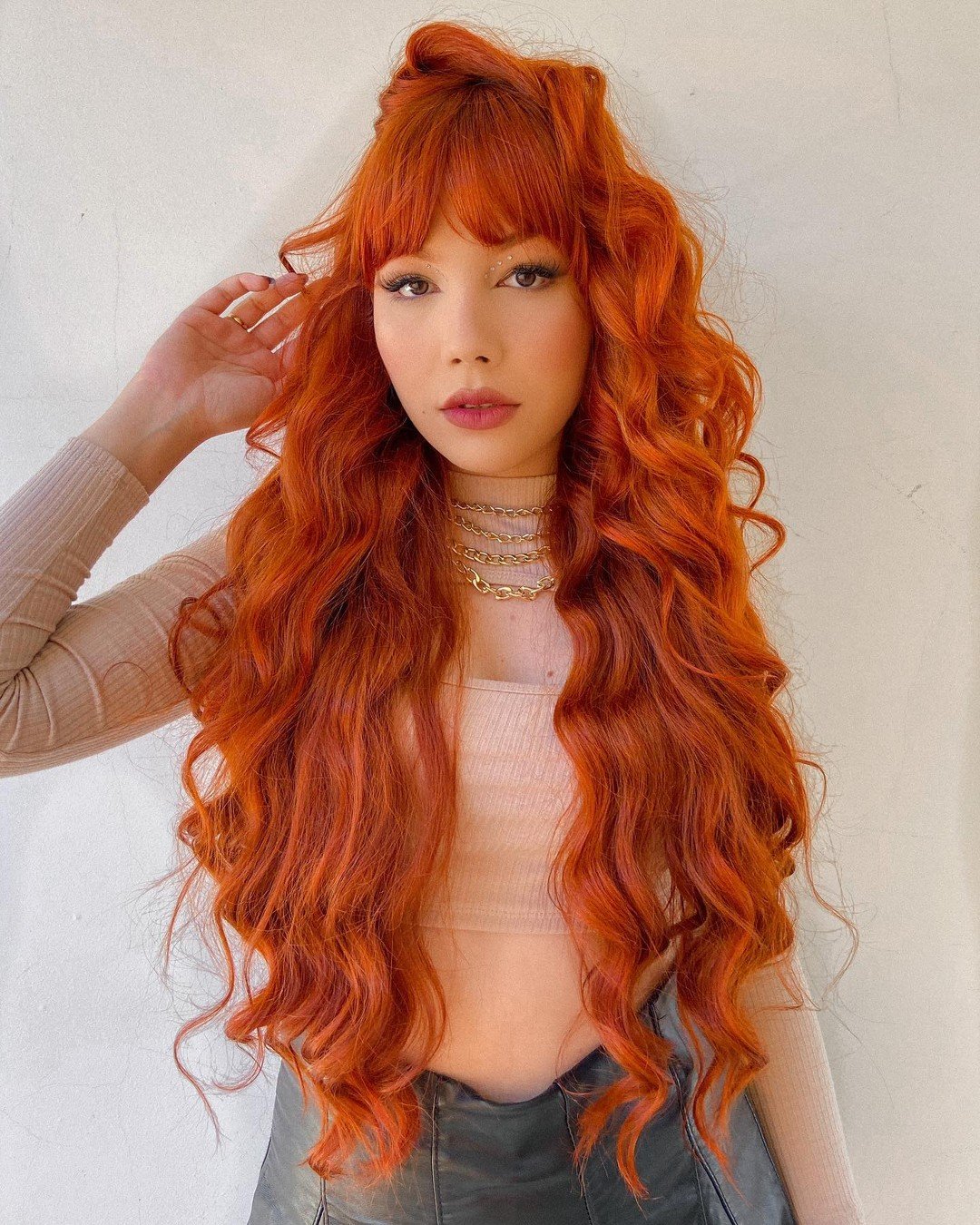 Ginger-red women tend to have the most amount of fun! If you're someone who likes lighter red or orange shades and if you can grow your hair to this length and properly maintain it, why not give it a go?
13. Red Hair With Bangs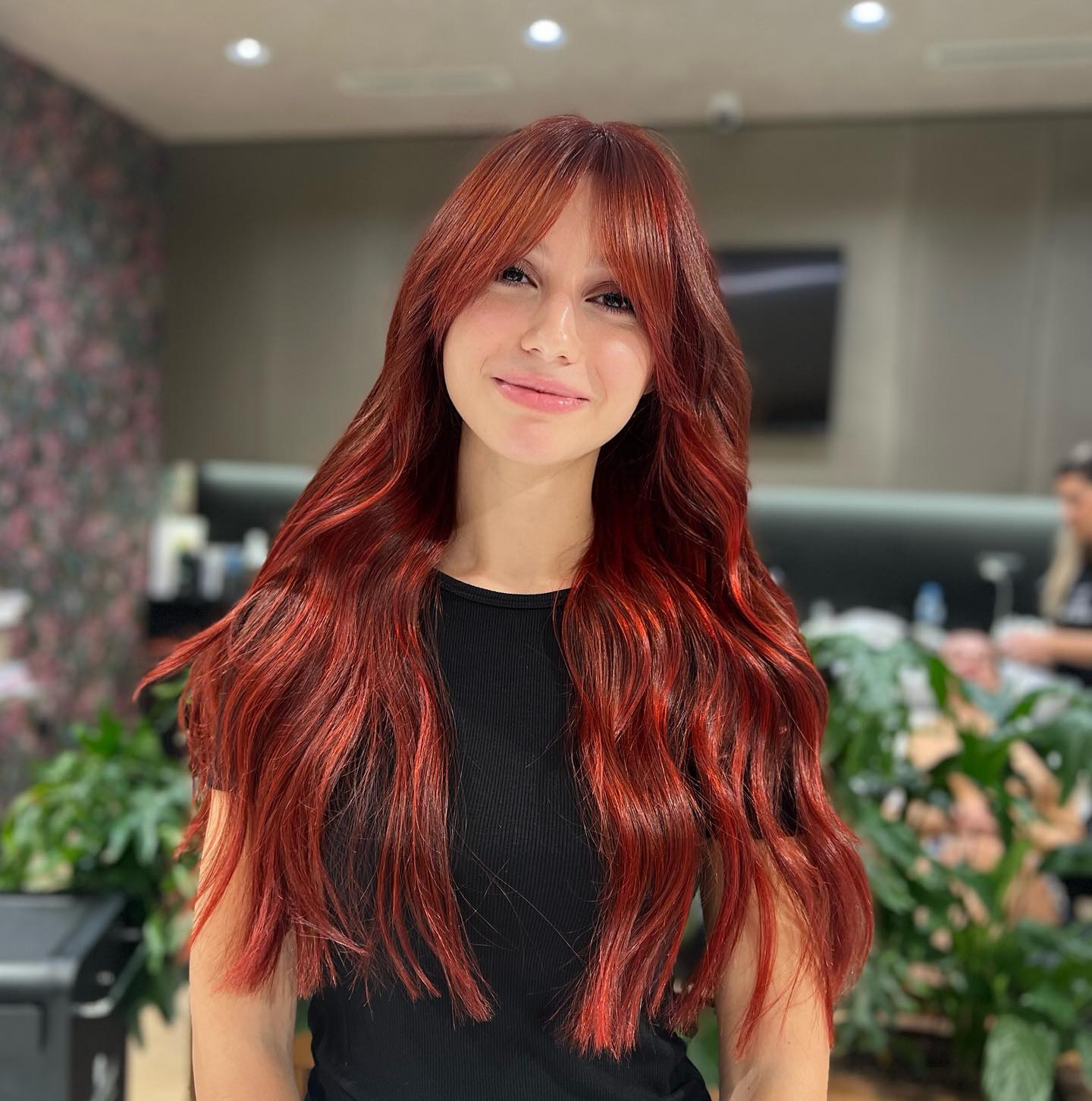 Try out these cute bangs at the front portion of your face. If you enjoy warm tones and you're a fan of red ginger hair we know that this look is going to suit you.
14. Dark Fall Inspired Red Hair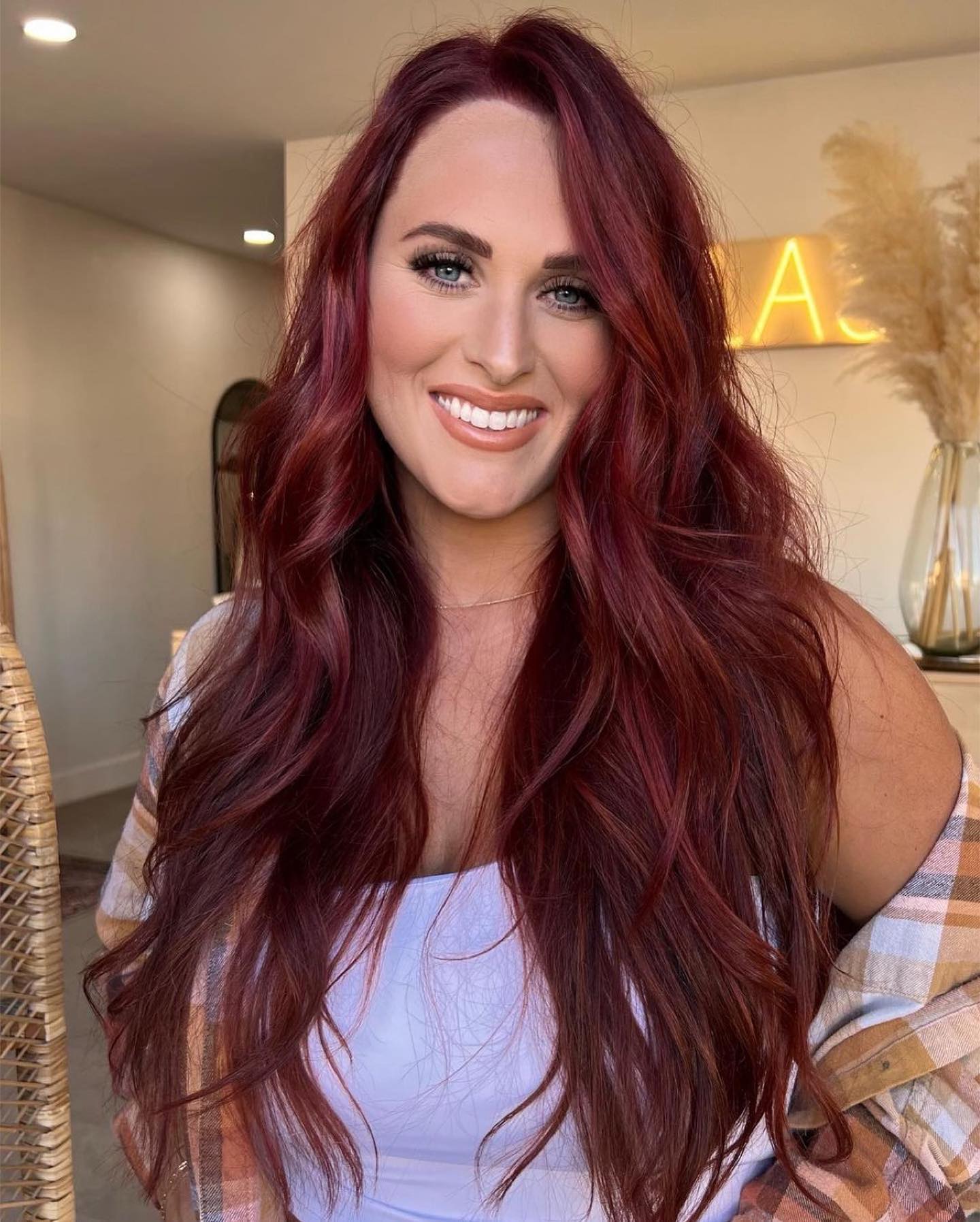 This dark-colored warm-toned red hairdo is for women who want a new look this fall season. Make sure that you can grow your hair to this length before you fully commit to its maintenance.
15. Chopped Wavy Bob Red Hair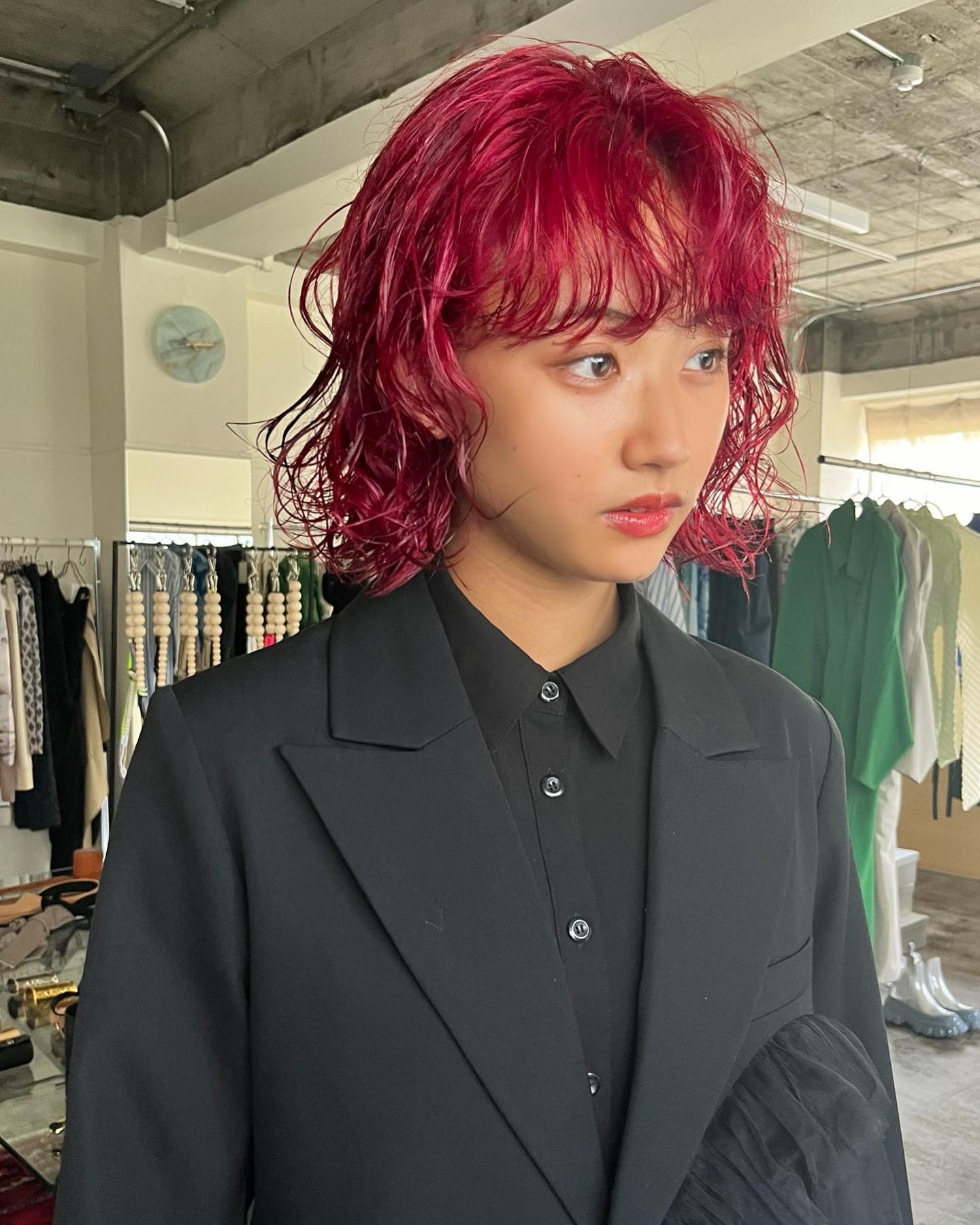 Women who have naturally shorter and wispier hairdos can still give this cut and color a try. If you're someone who enjoys low-maintenance hairdo and you can't invest a lot of time into its upkeep, this will suit you.
16. Brown Hue Red Hair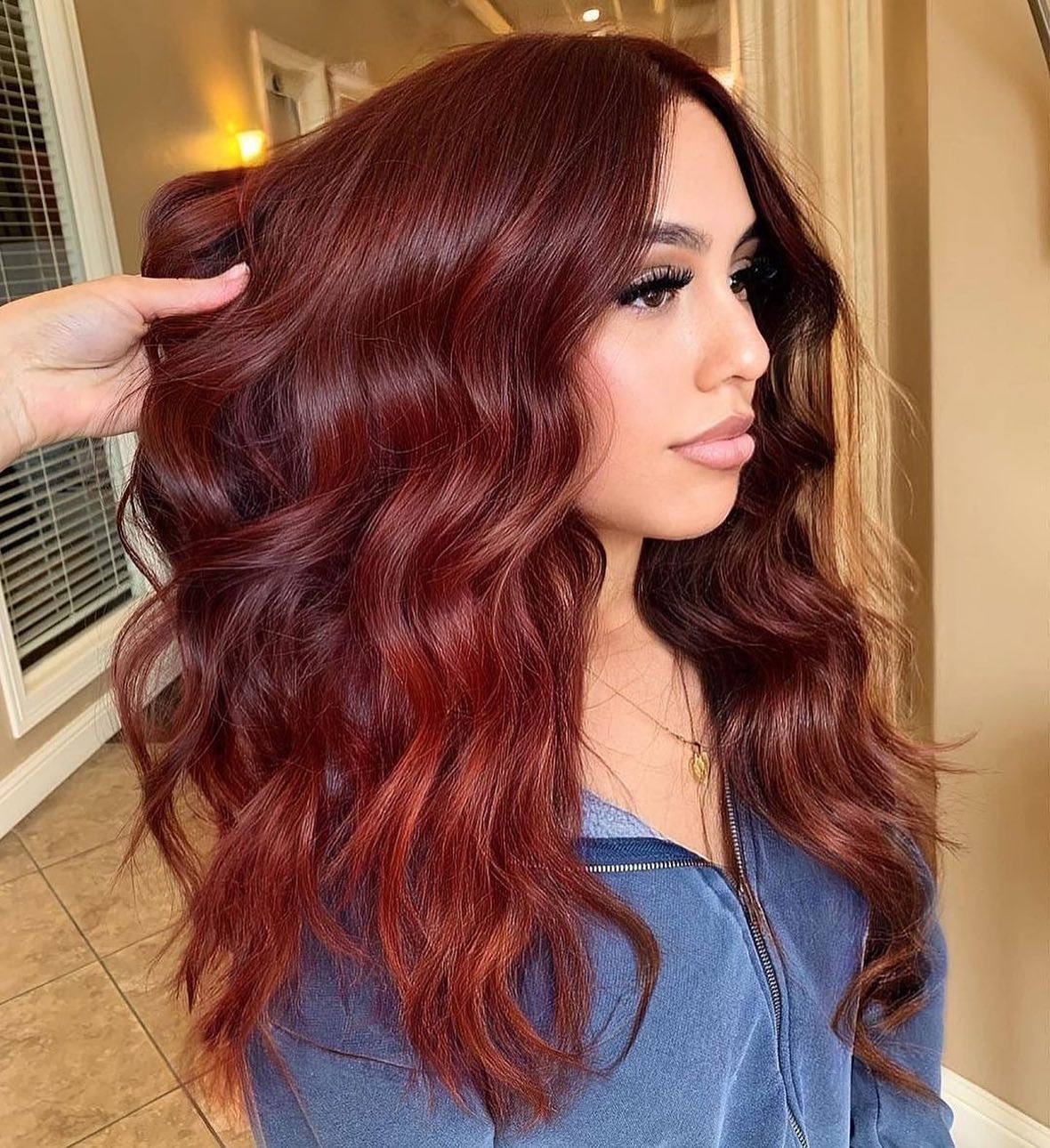 If you're someone who likes dark ideas and you trust your hairstylist this cut will suit you. You should color your hair every five weeks to maintain this exact same outcome and this shade of red.
17. Pigmented Red Hair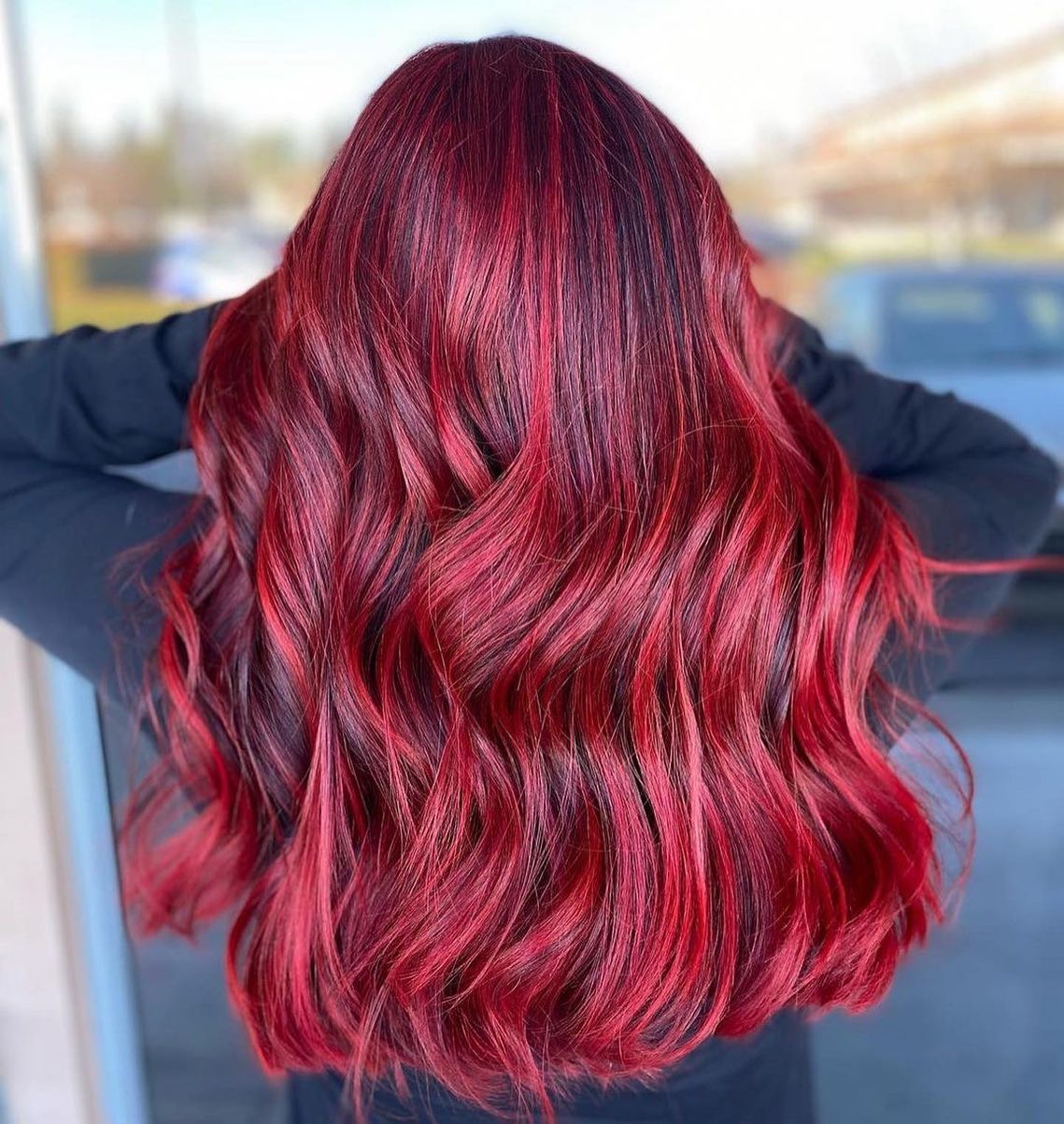 Cute and elegant, this hairdo has it all! It is often worn by younger women who enjoy wispy and elegant hairdos. Make sure that you can spend 5-10 minutes in the morning when styling this hairdo to get the exact same hairstyle.
18. Straight Bob Red Hair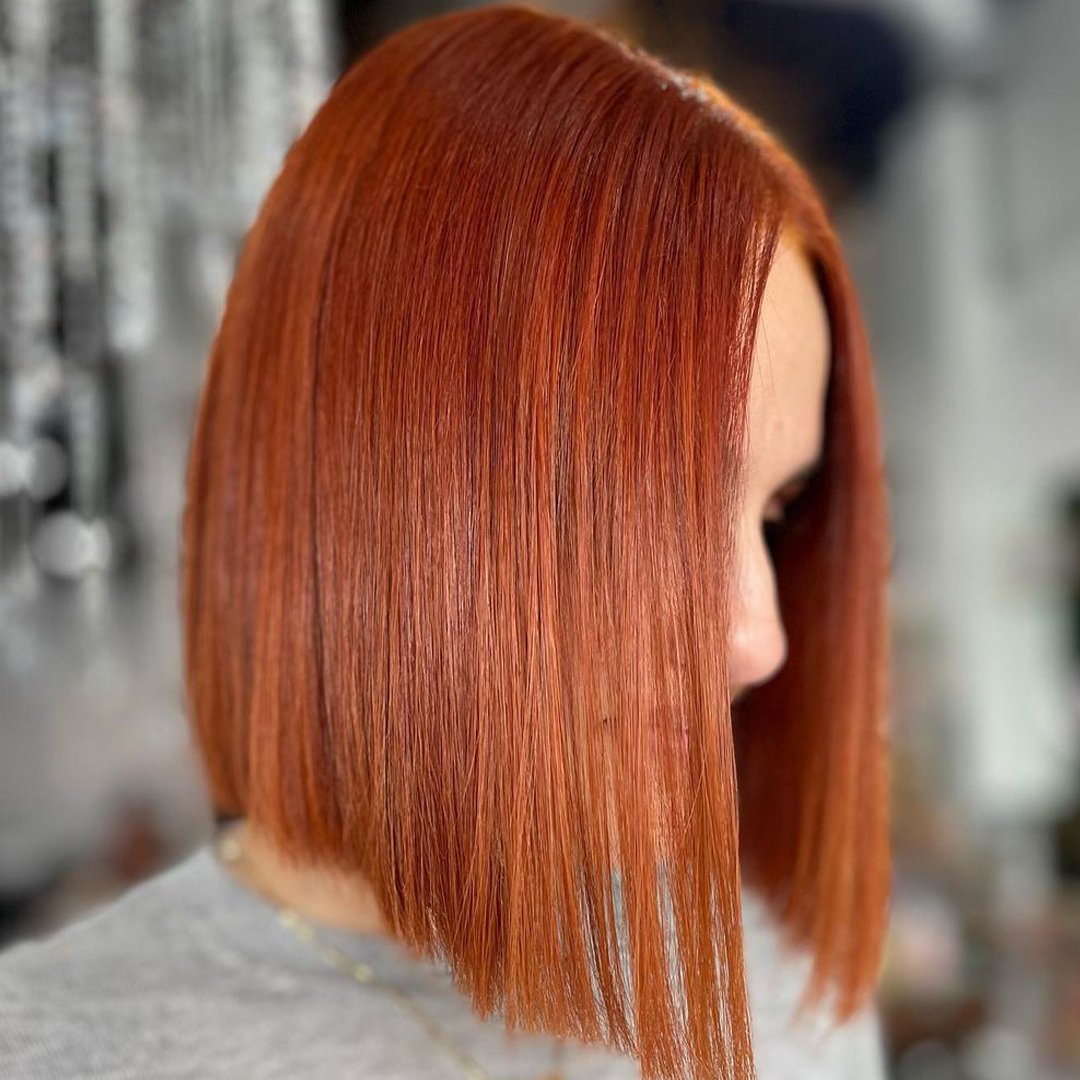 This is a gorgeous warm-toned bob hairdo that you're going to love for daily moments and casual styling. Women who are in their twenties or thirties may enjoy this look the most. In the end, it is such a gorgeous shade to go for.
19. Dark Red Hair Straight Look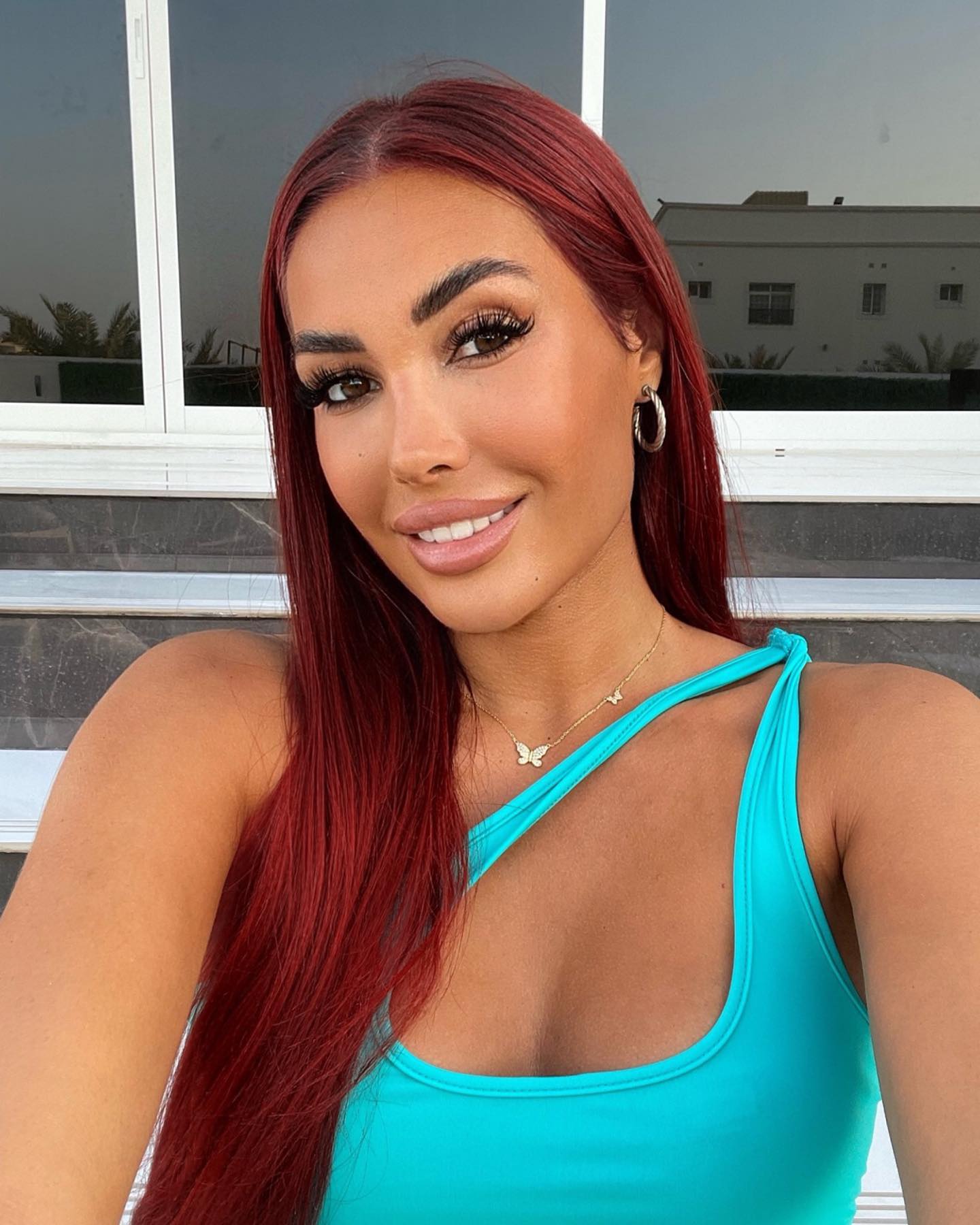 Wear your hair in this dark tone and try out the look for any season. If you're a fan of stylish ideas and you want to rock something trendy, this is for you! Let your hair look elegant and shiny with the right hairspray on top.
20. Dark Roots Red Hair
Women who like dark tones will also like this beauty. Make sure that you book the best hairstylist and colorist that you know of when trying to get this design. It is a time-consuming beauty, that's for sure.