Summer is here, which means that you should experiment with a ton of different, cool, and vibrant nail ideas. Are you a fan of color? If so, this article is for you! Here, we're going to talk about a ton of cool, colorful, and unique nail ideas. Keep on reading and find your next inspiration down below with one of our 30+ ideas.
What Are Some Popular Summer Nail Colors?
If you're ready for a new & fun summer-inspired manicure you will enjoy this article and some of our favorite & recommended shades. You should do the following colors:
1) Neon Nails: This year's must-have nail color is neon. The bright hues will add a pop of brightness to any outfit and will definitely make you stand out among the crowd. You can find more about neon nails here.
2) Gold Nails: Metallic nail shades are back and better than ever this summer! Golden hues will give your look a shimmery glow that's sure to turn heads.
3) Pastel Nails: Pastel shades aren't just for spring anymore—they're perfect for summer too! These soft colors look great on their own or layered over another shade for added dimension.
4) Dark Nails: If you want something more subtle than bright neons or glitzy golds, try some dark nail polish instead! Black is always a classic choice that never goes out of style, but we also love navy blue, deep purple, or rustic browns this time of year too!
5) Neutrals: Earth tones like browns and golds are huge this season—and they'll keep looking good no matter how long the weather stays warm!
There are so many fun ways to incorporate color into your nails, and summer is the perfect time to play around with different shades! Try one of these summer nail color ideas to make sure you're always getting the most out of your manicure.
1. Coral Summer Nails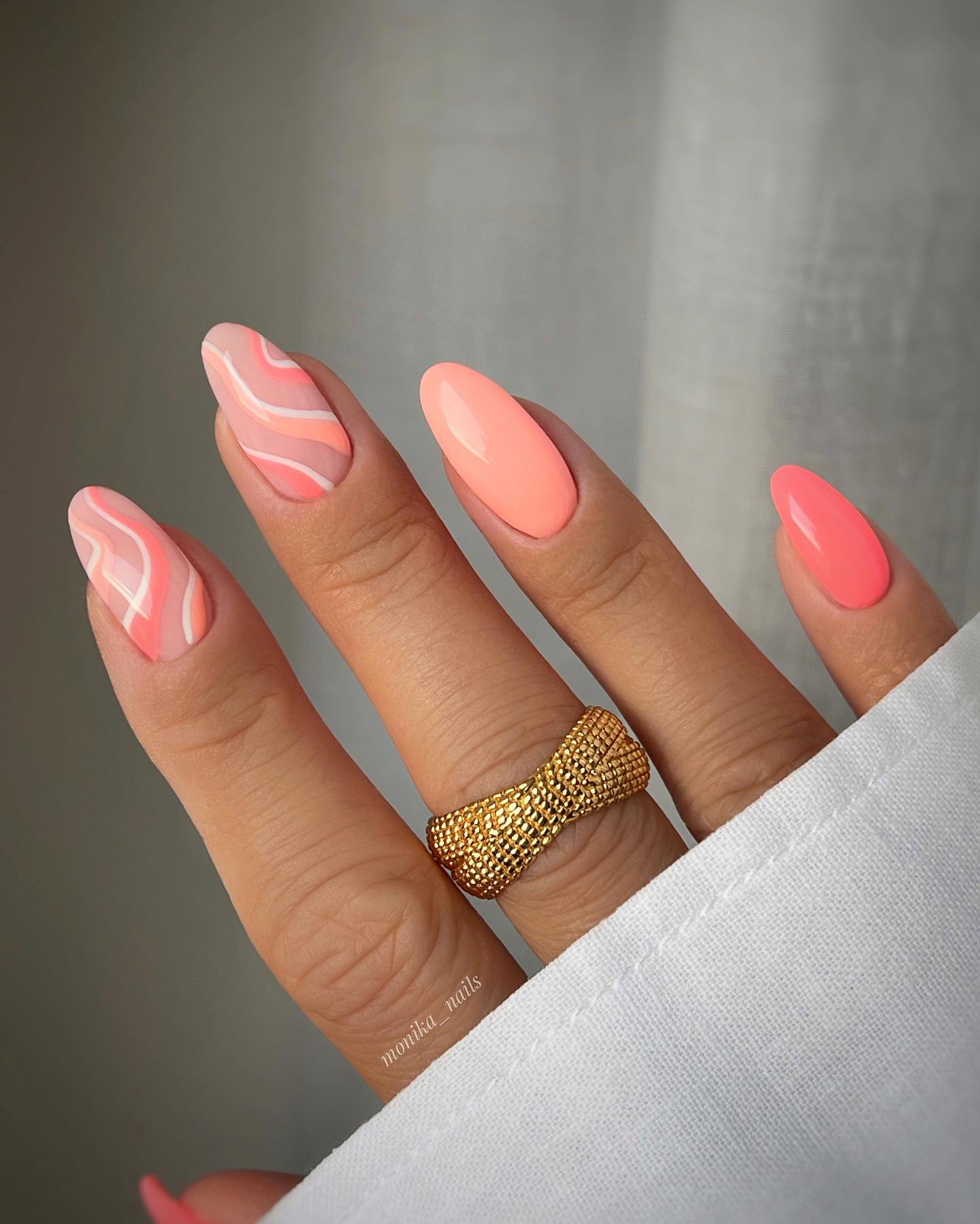 Coral pink nail color and this polish idea will be super popular for the summer season. You will enjoy this oval shape and its elegance.
2. Nail Art Summer Manicure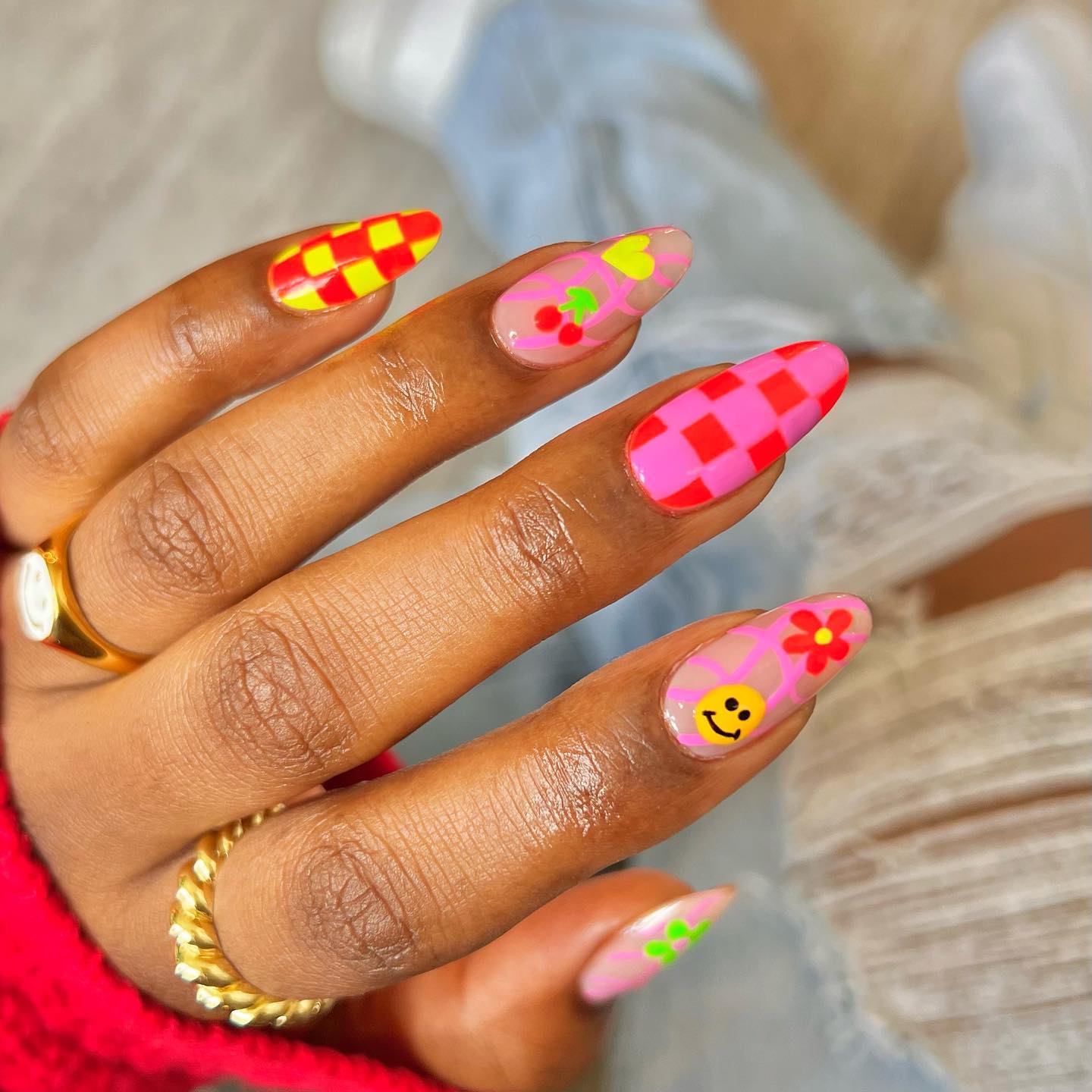 Nail art and this colorful manicure is bright, fun, and playful. Give it a go only if you can do detailed art and if you're precise.
3. Mint Green & Zebra Nails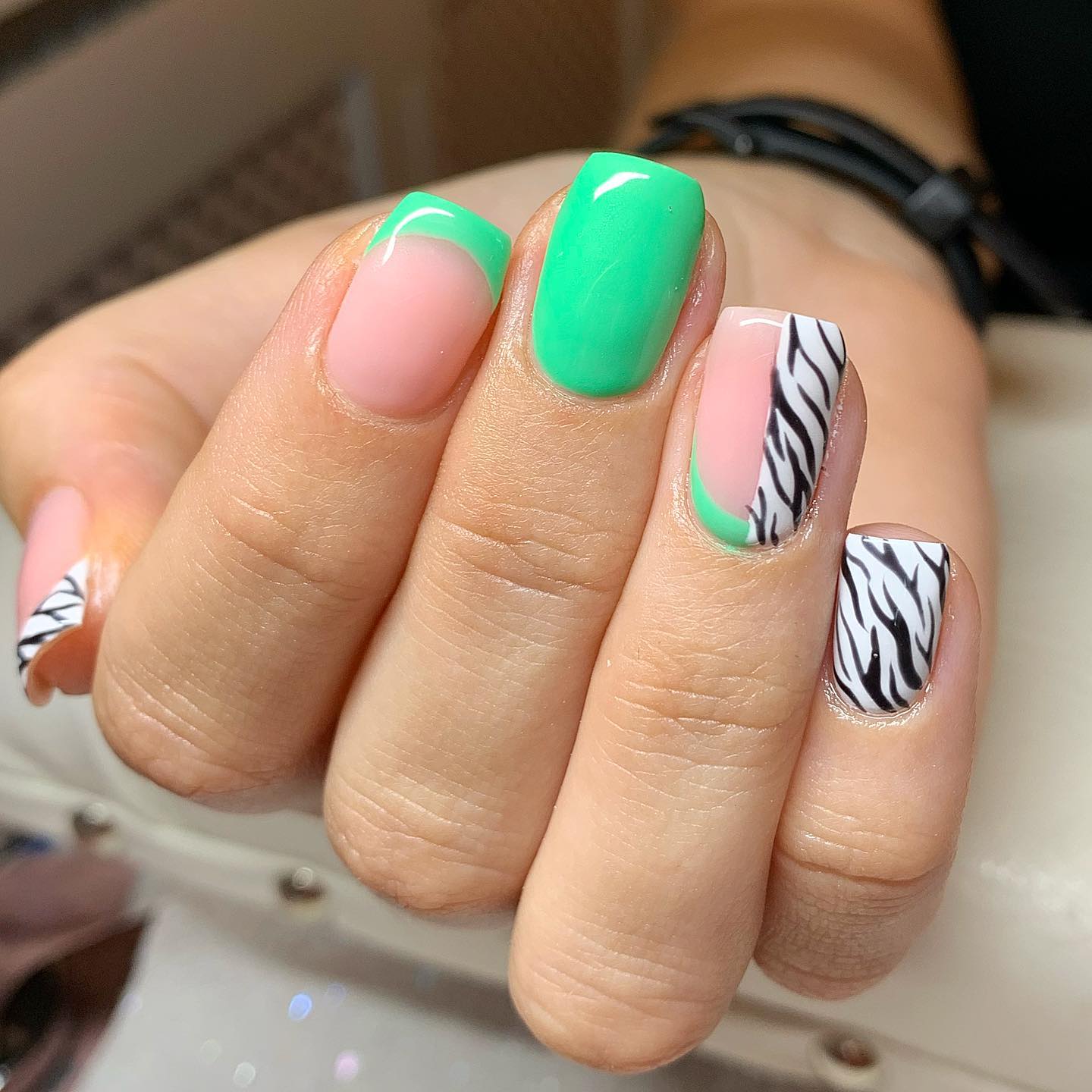 Such a cool colorful duo that will look amazing in shorter shape and square shapes. Zebra print will always look good and is a full strike for the summer.
4. Ombre Summer Nails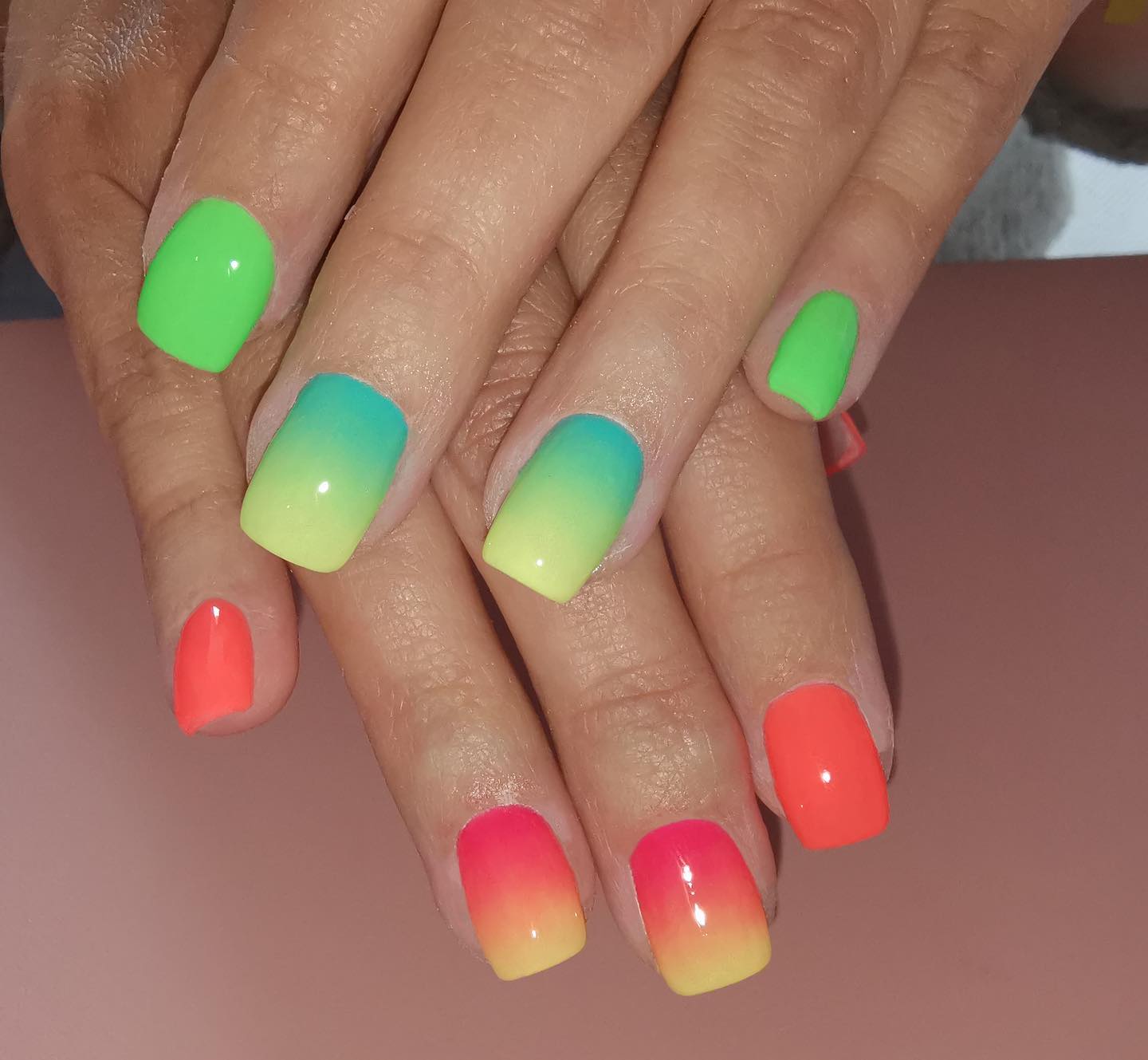 This manicure is inspired by fun and summer colors. It looks like some of your favorite cocktails, so why not give it a go?
5. Purple Coffin Summer Nails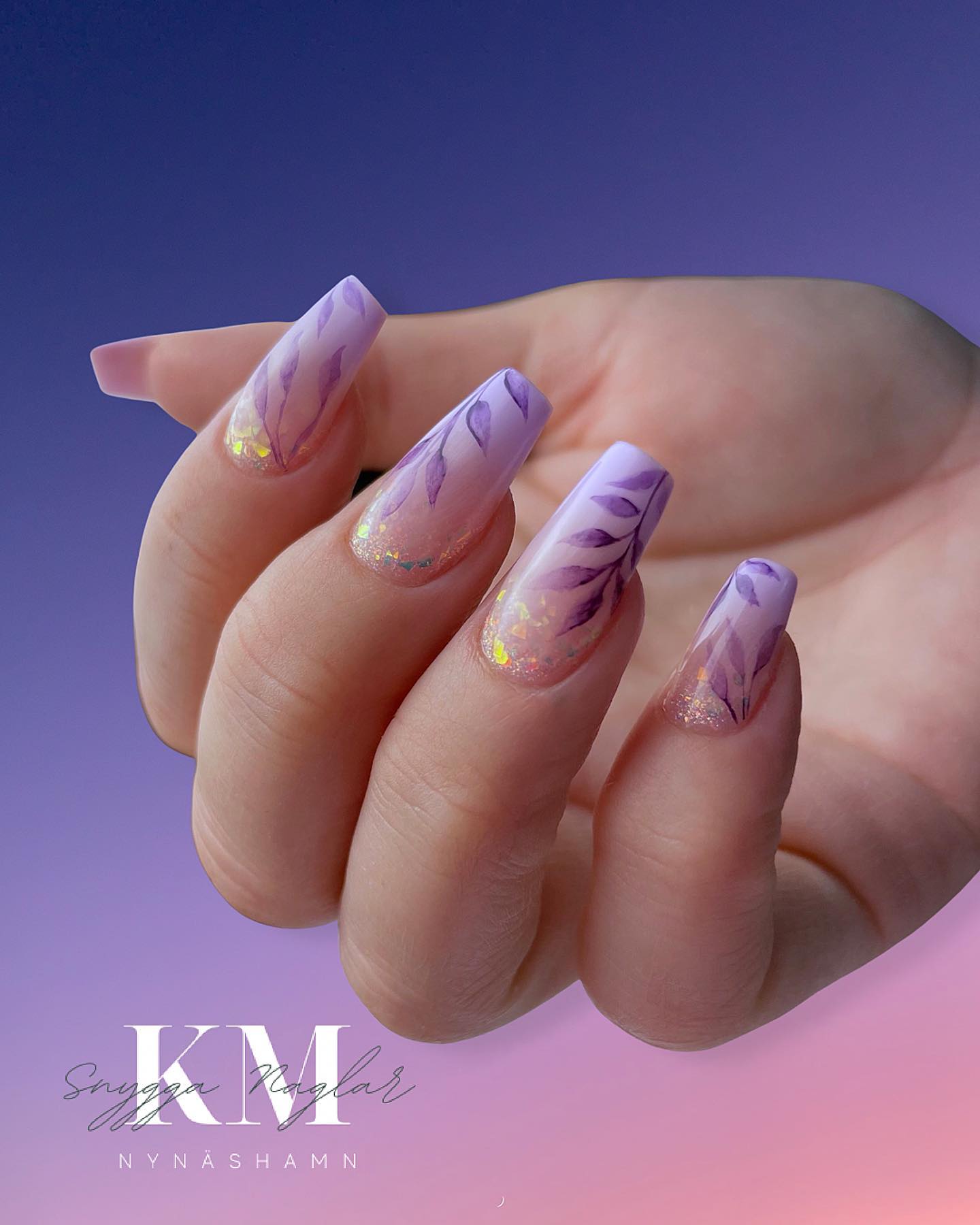 If you plan on doing light purple or lilac nails why not book this manicure? It is perfect for the summer season and formal events.
6. Long Yellow Acrylic Nails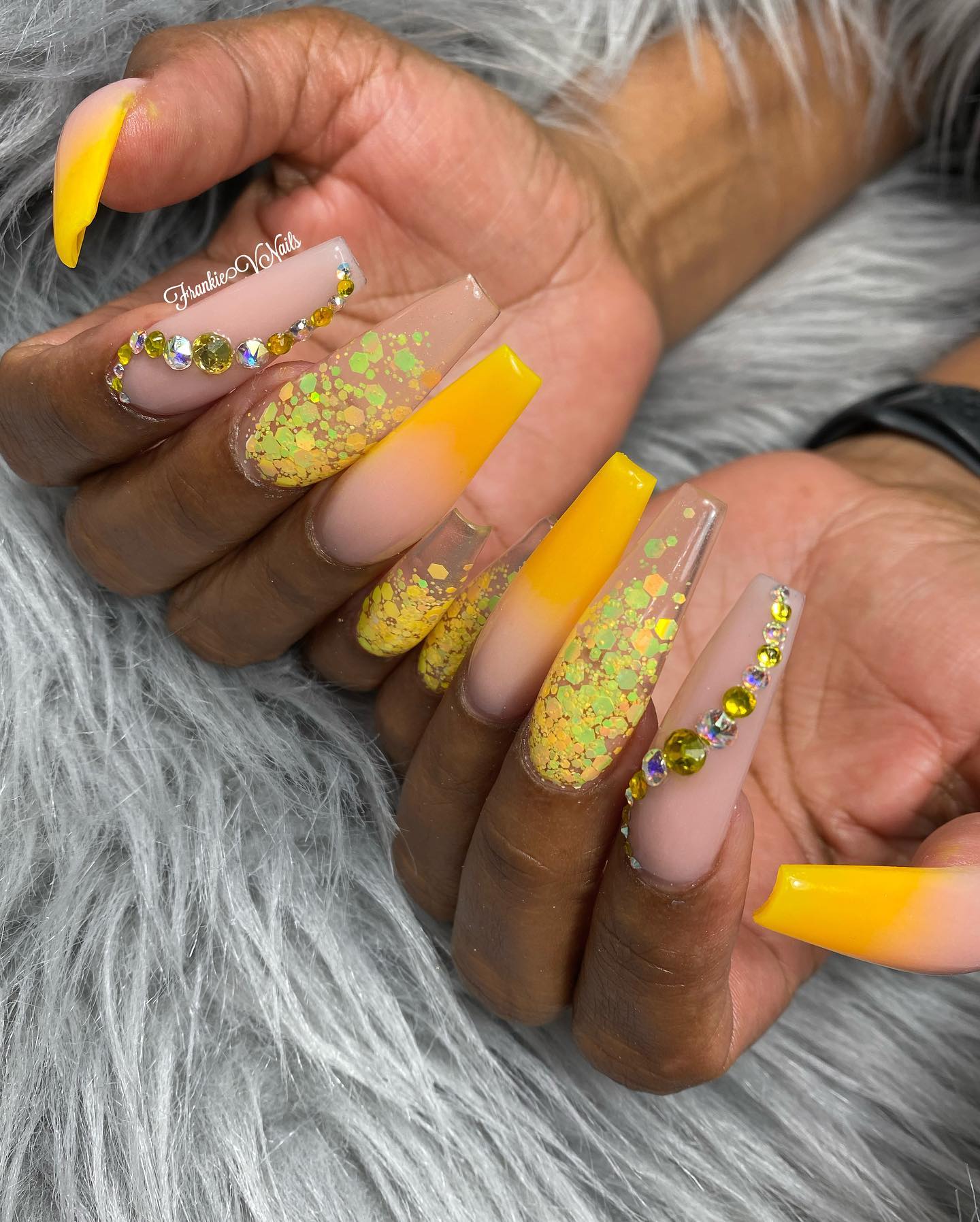 Yellow is such a fun and bright cheerful color to go for. Give these long acrylics a go if you want a dramatic manicure for any event.
7. Matte Summer Nails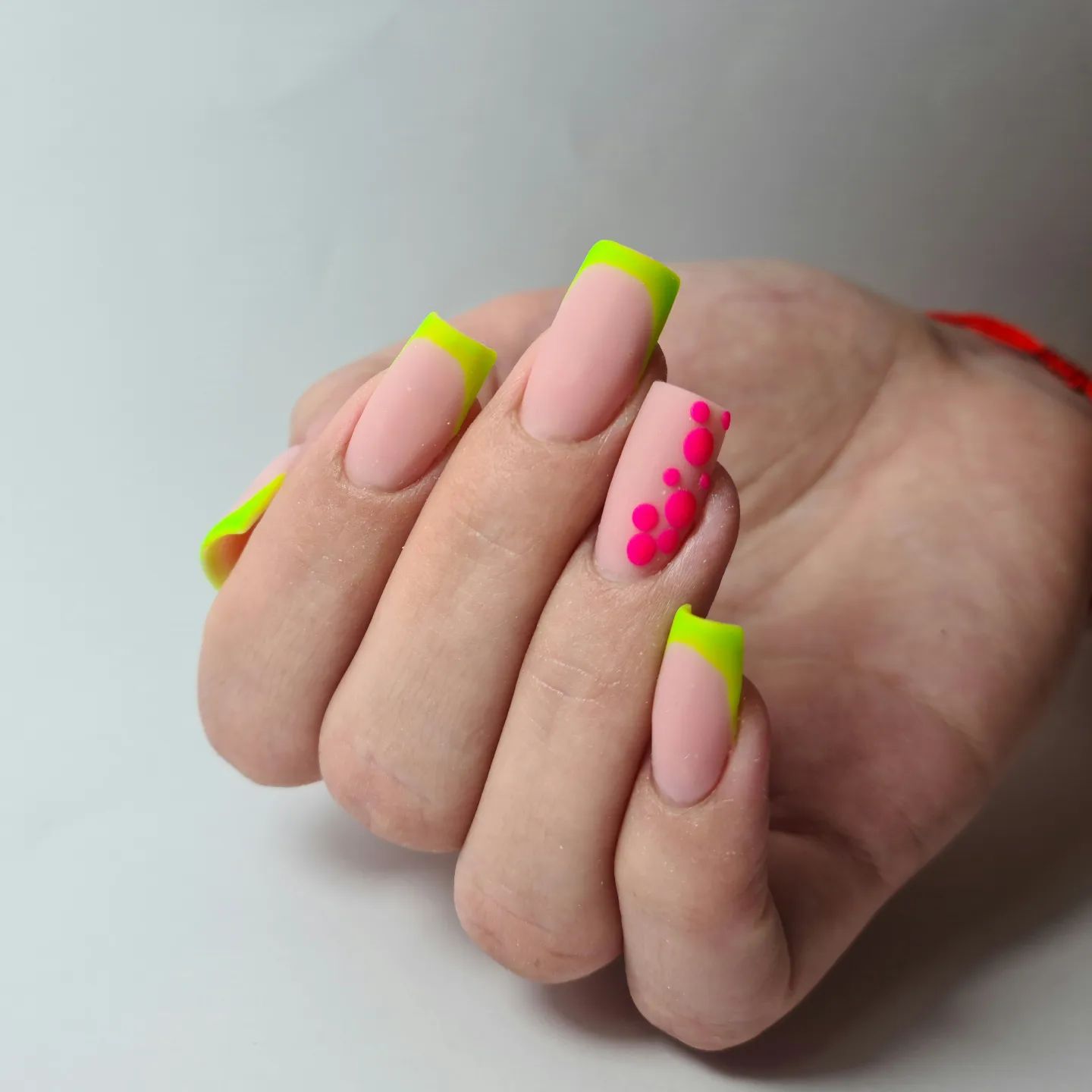 Cool manicure with a matte finish that you're going to like for the summer season. Heads up since these long nails can be tricky to achieve.
8. Purple Acrylic Summer Nails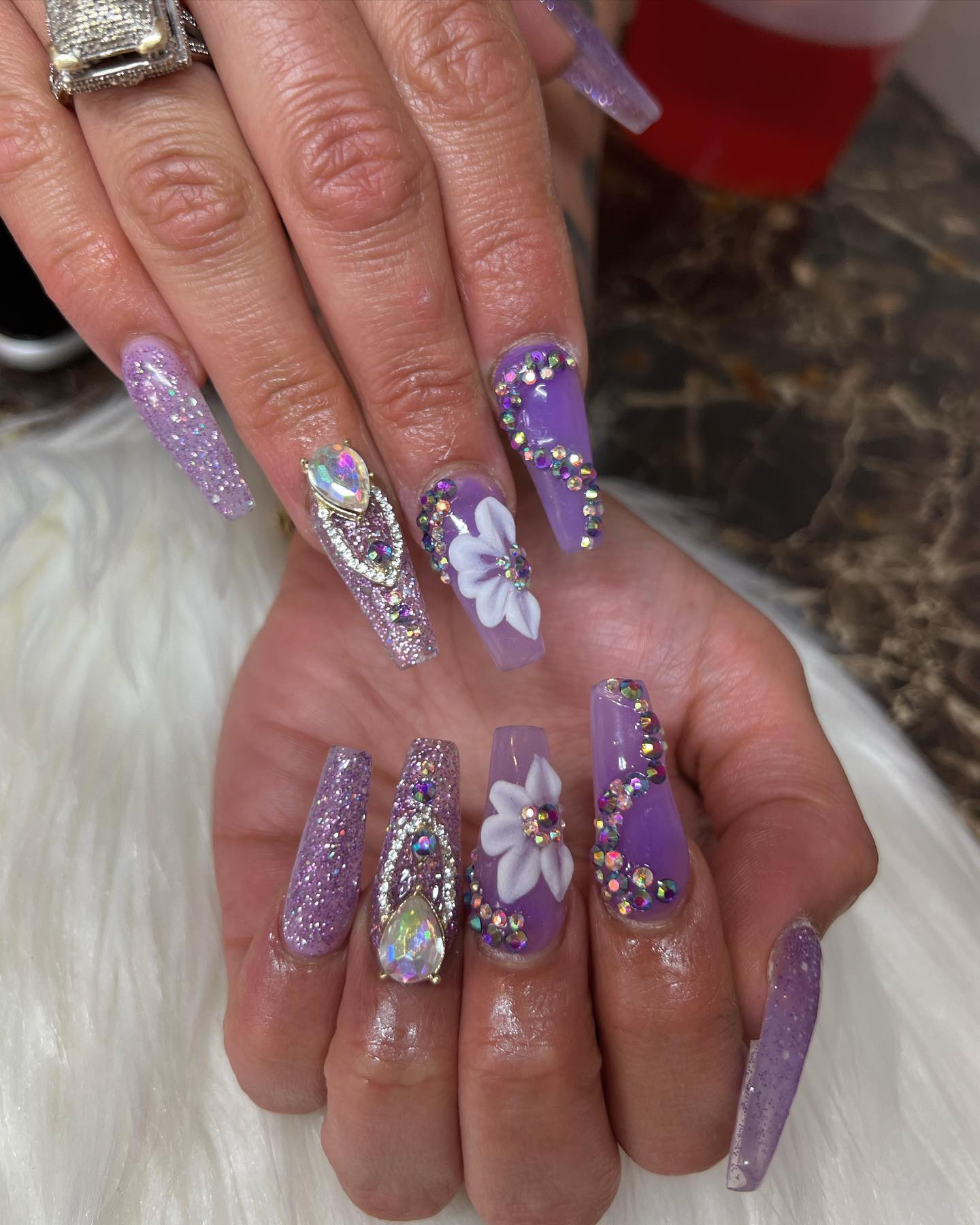 Glamour, glitter, and bright light lilac nails such as these will look mesmerizing on younger women or teens.
9. Oval Neon Summer Nails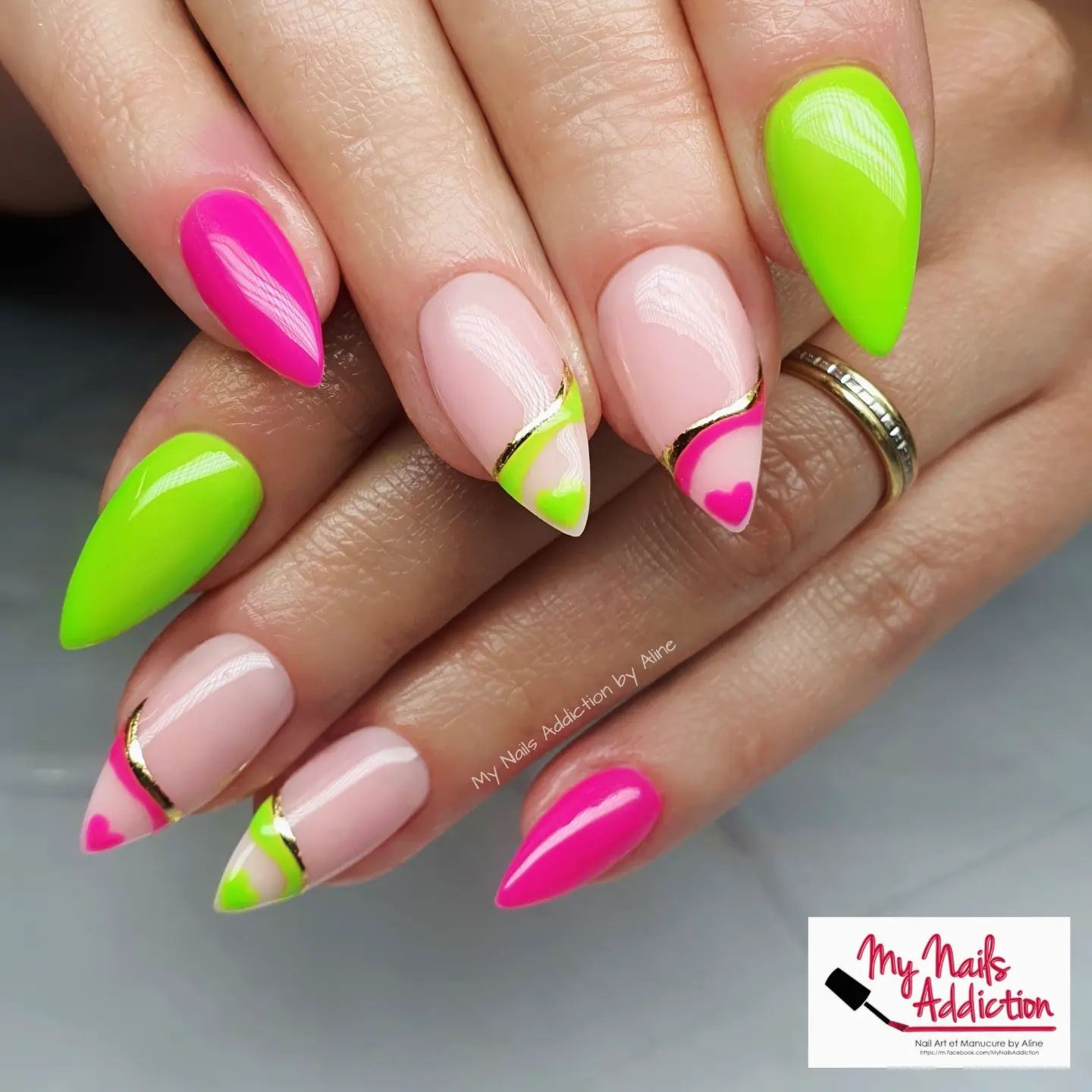 Low-key and low-maintenance, these short oval nails and a duo of pink and lime will look attention-seeking for the summer.
10. Colorful Fun Summer Nails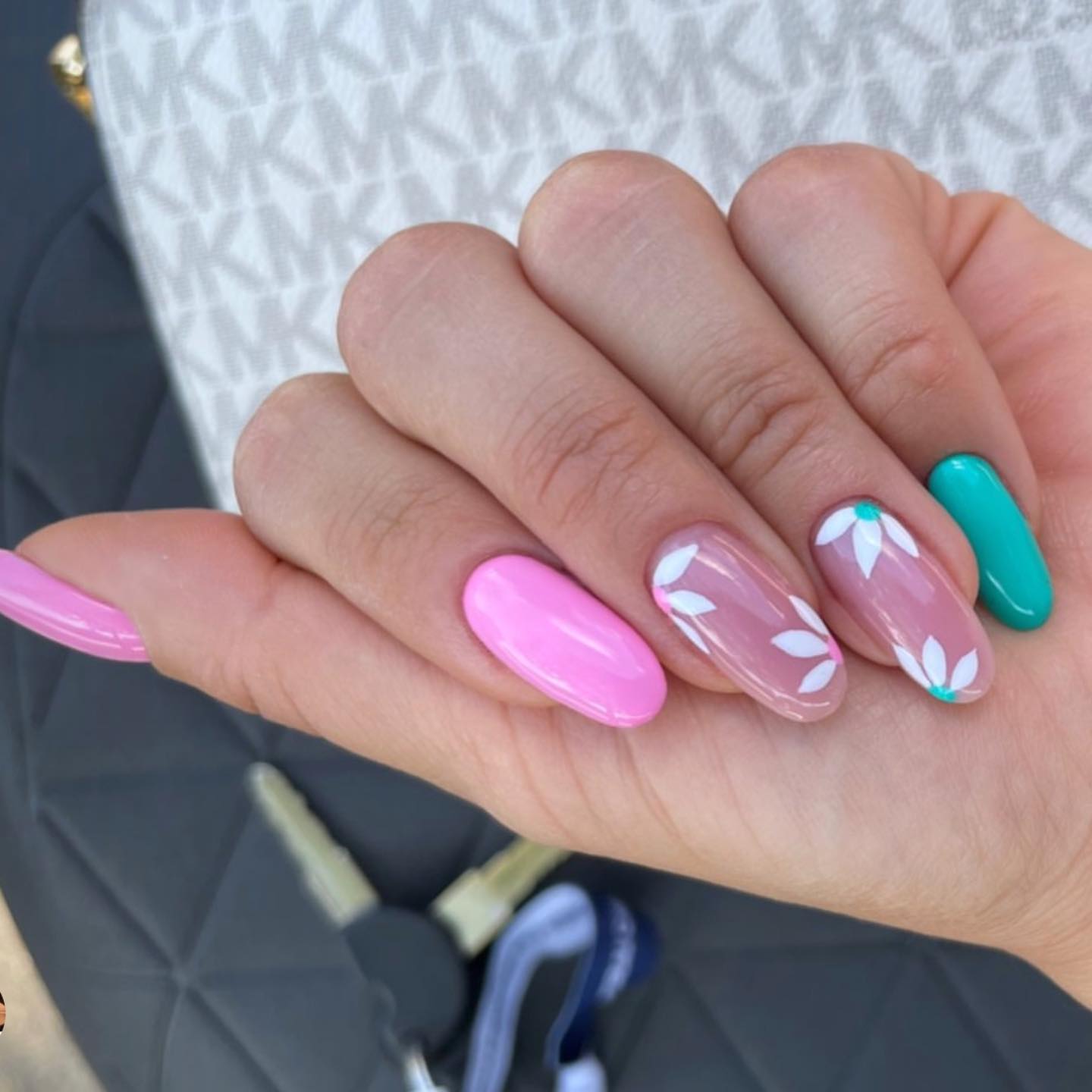 Oval nails and this shape are super low-maintenance. If you want a manicure that is summer-perfect and business-appropriate, this is for you.
11. Marble Summer Nails
Marble nails and this pattern is one of a kind! If you fancy unique bright nails why not book this manicure with your nail tech?
12. Green Long Acrylic Nails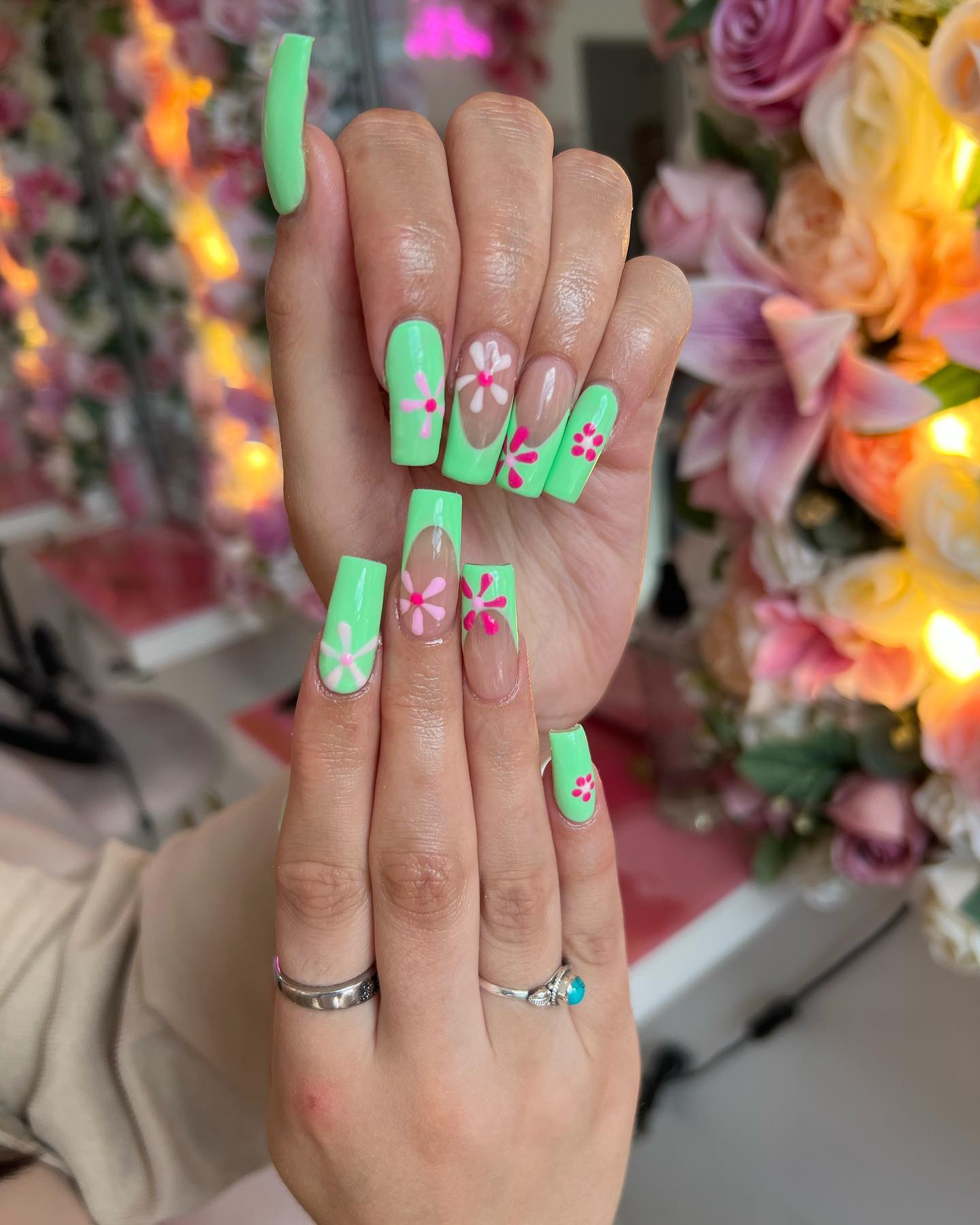 Long green and with a pop of color, this floral design is for women who like stunning and outgoing manis!
13. Short Summer Nails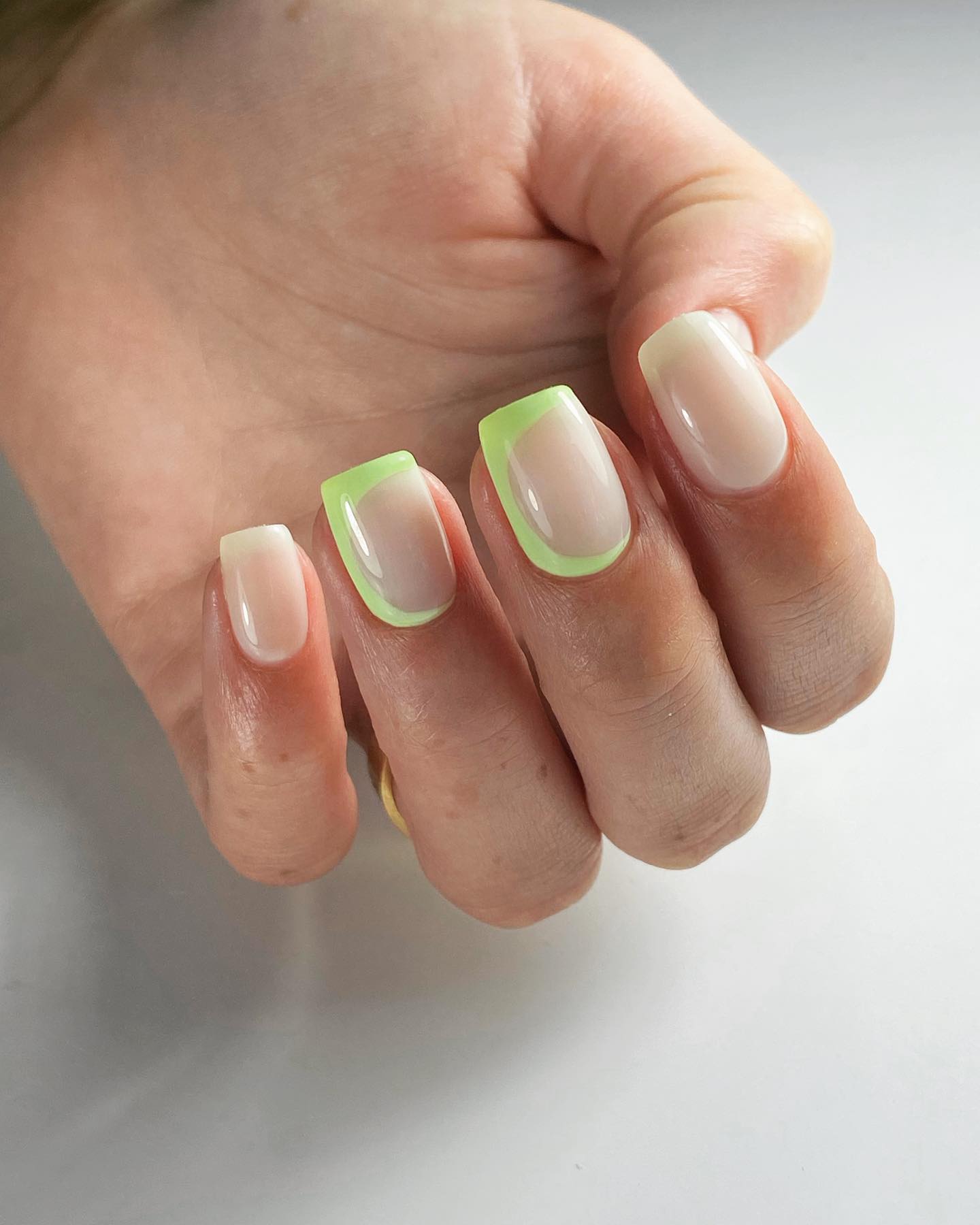 A short lime green square manicure can attract looks without being too flashy. If you want something that can work with different events, this is for you.
14. Rainbow Summer Nails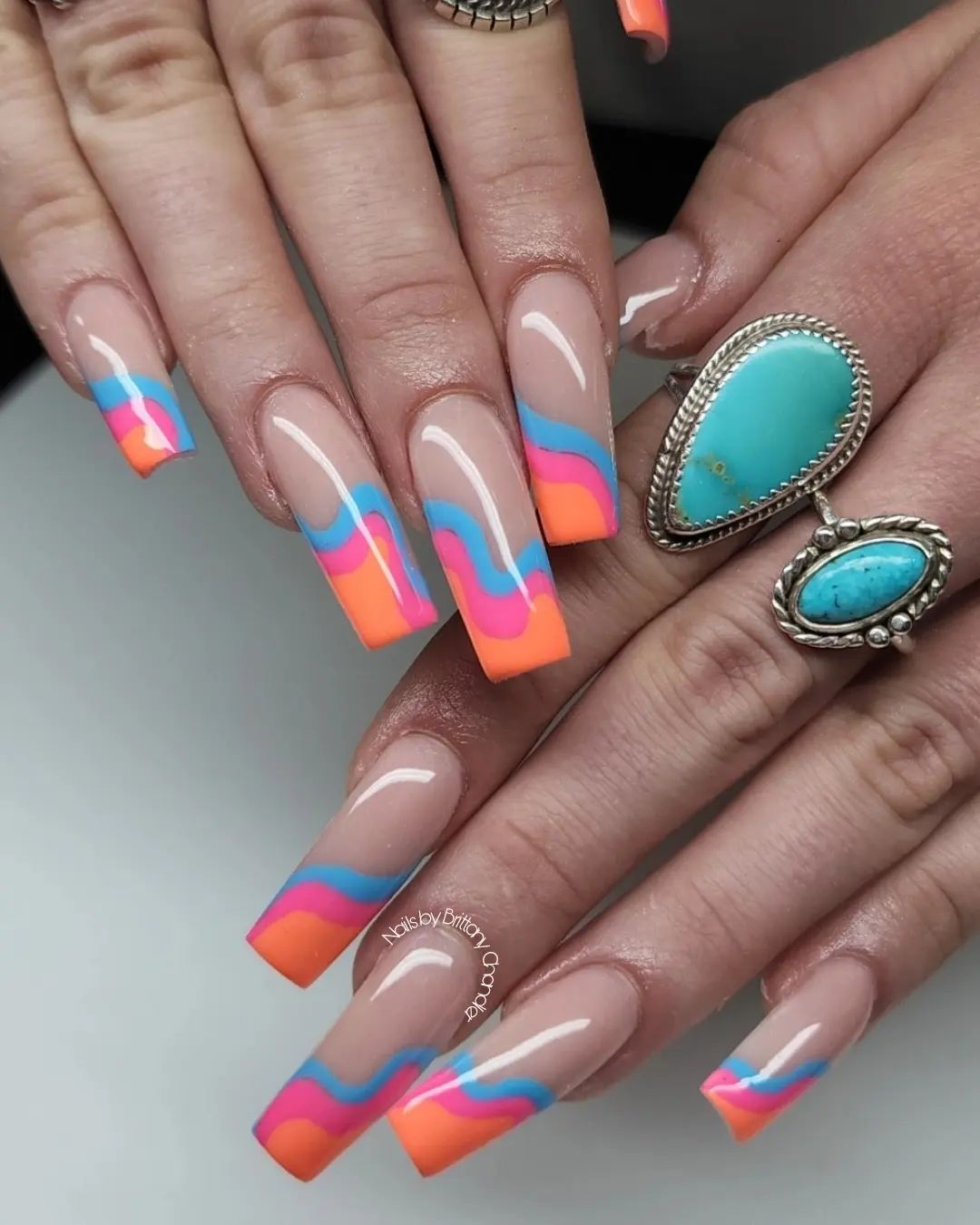 Colorful rainbow nails will look amazing on younger women. If you want acrylics and a ton of color this is for you and daily or formal wear.
15. Hot Pink Summer Nails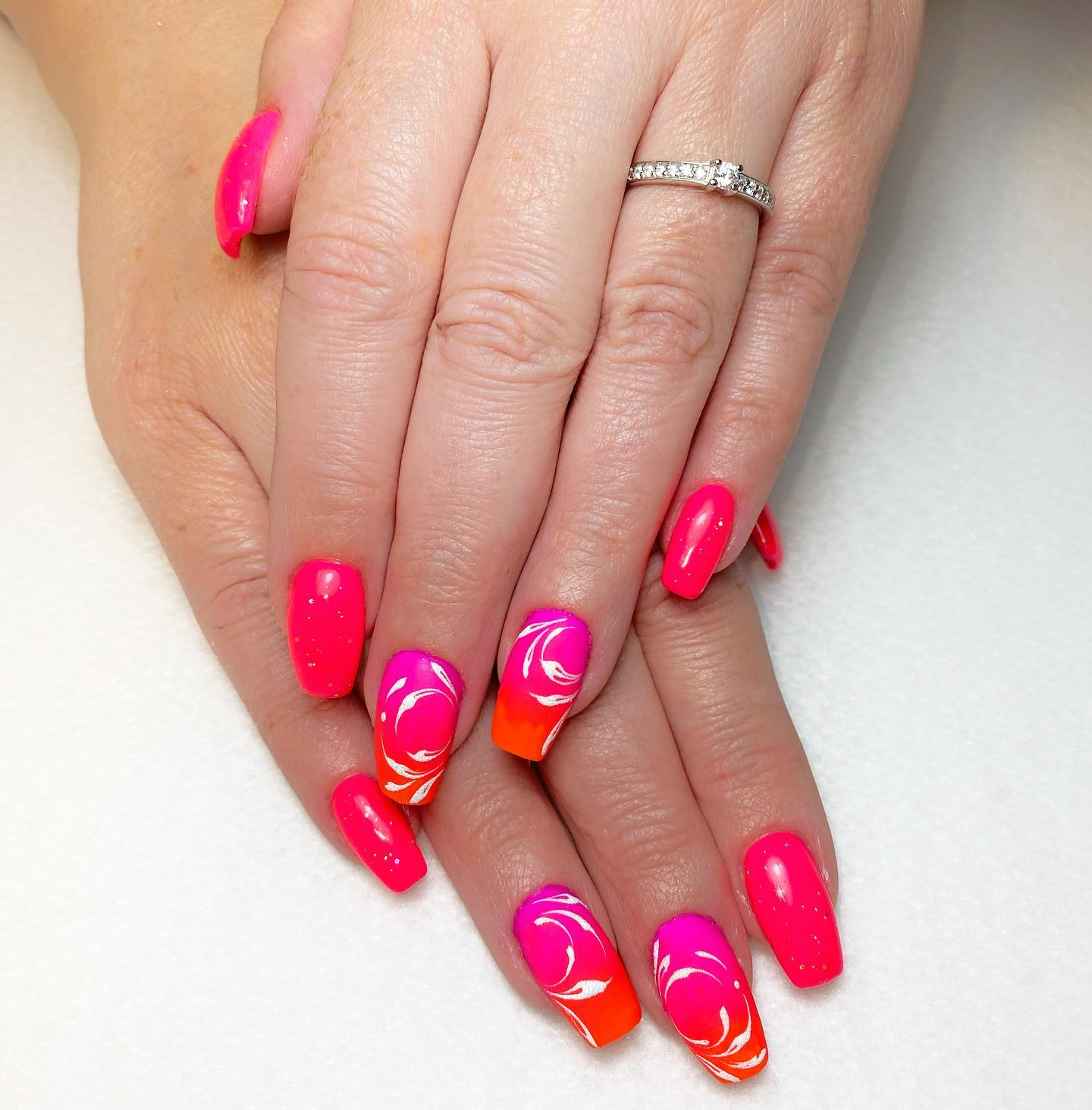 A hot bright pink square manicure that will look great with bright pink lipstick.
16. Oval Nails Summer Manicure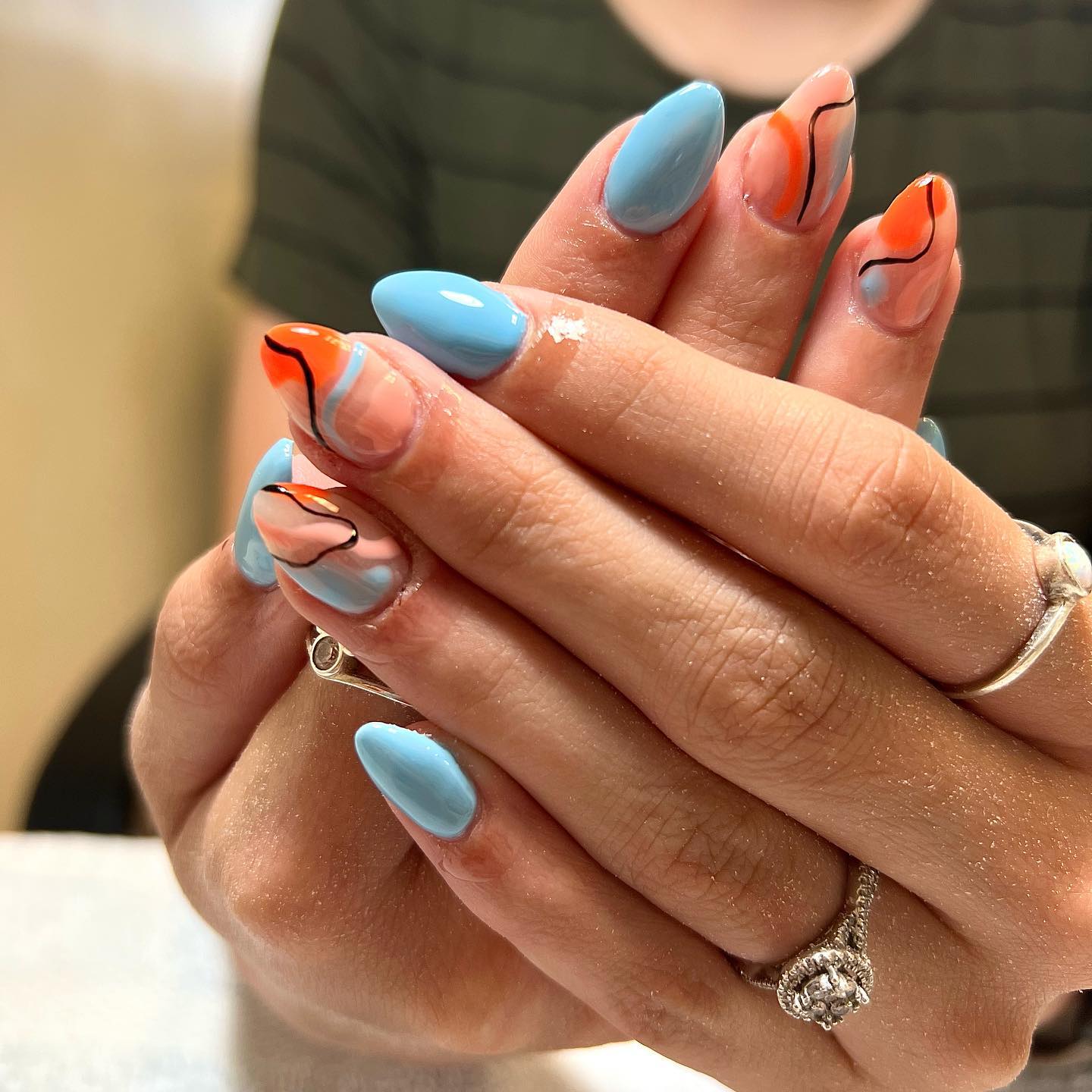 Combine orange and blue and show off this duo! Make sure that you trust your nail artist since this nail art is a bit high-maintenance.
17. Coffin Green Summer Manicure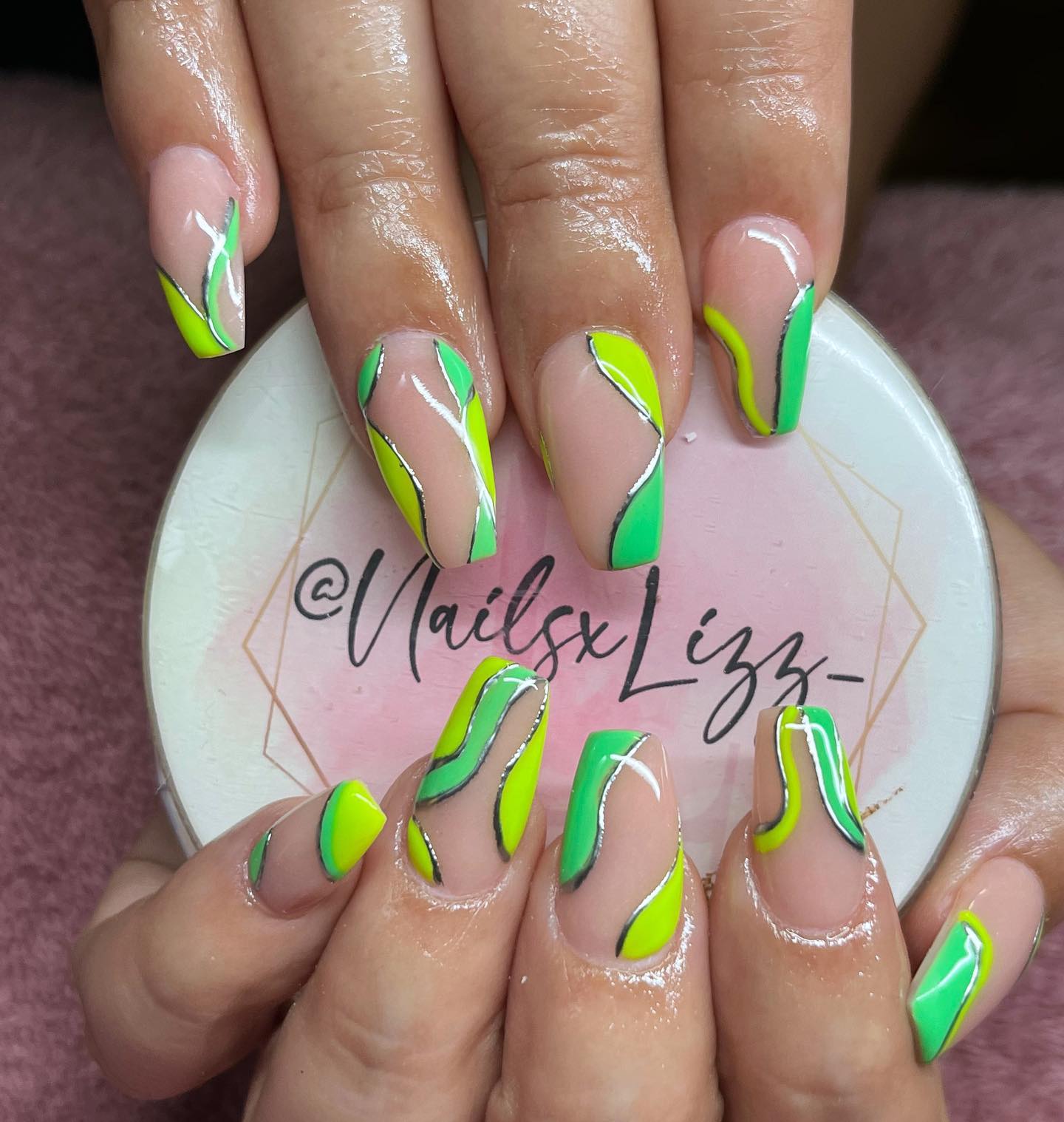 Lime & green nails are always so fun to go for! Show off this lime manicure knowing that you're one of a few who has it.
18. Long Orange Acrylic Nails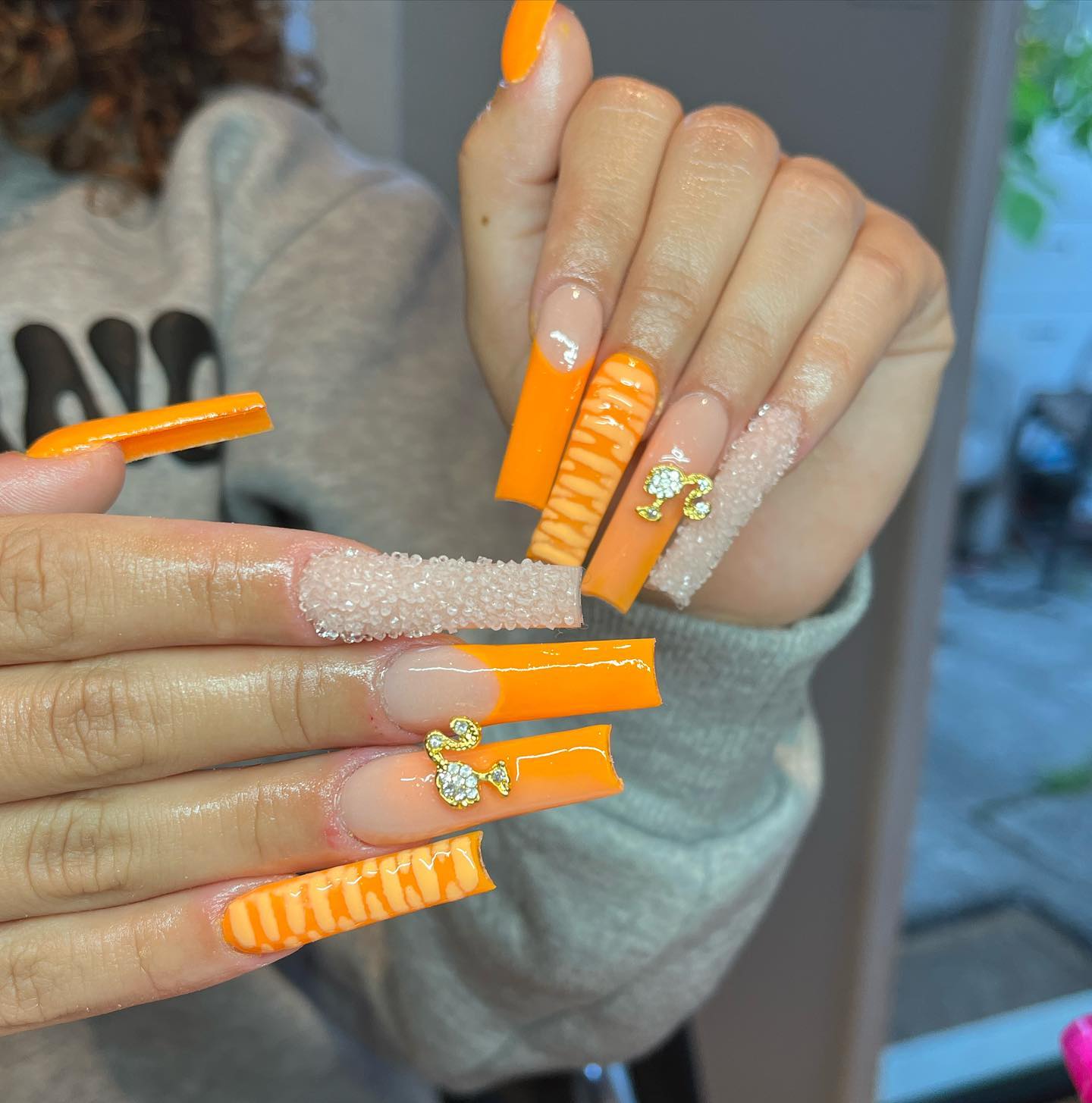 Bright orange and decorated with some crystals and gemstones, why not show this off for your summer moments?
19. Colorful Long Purple Mani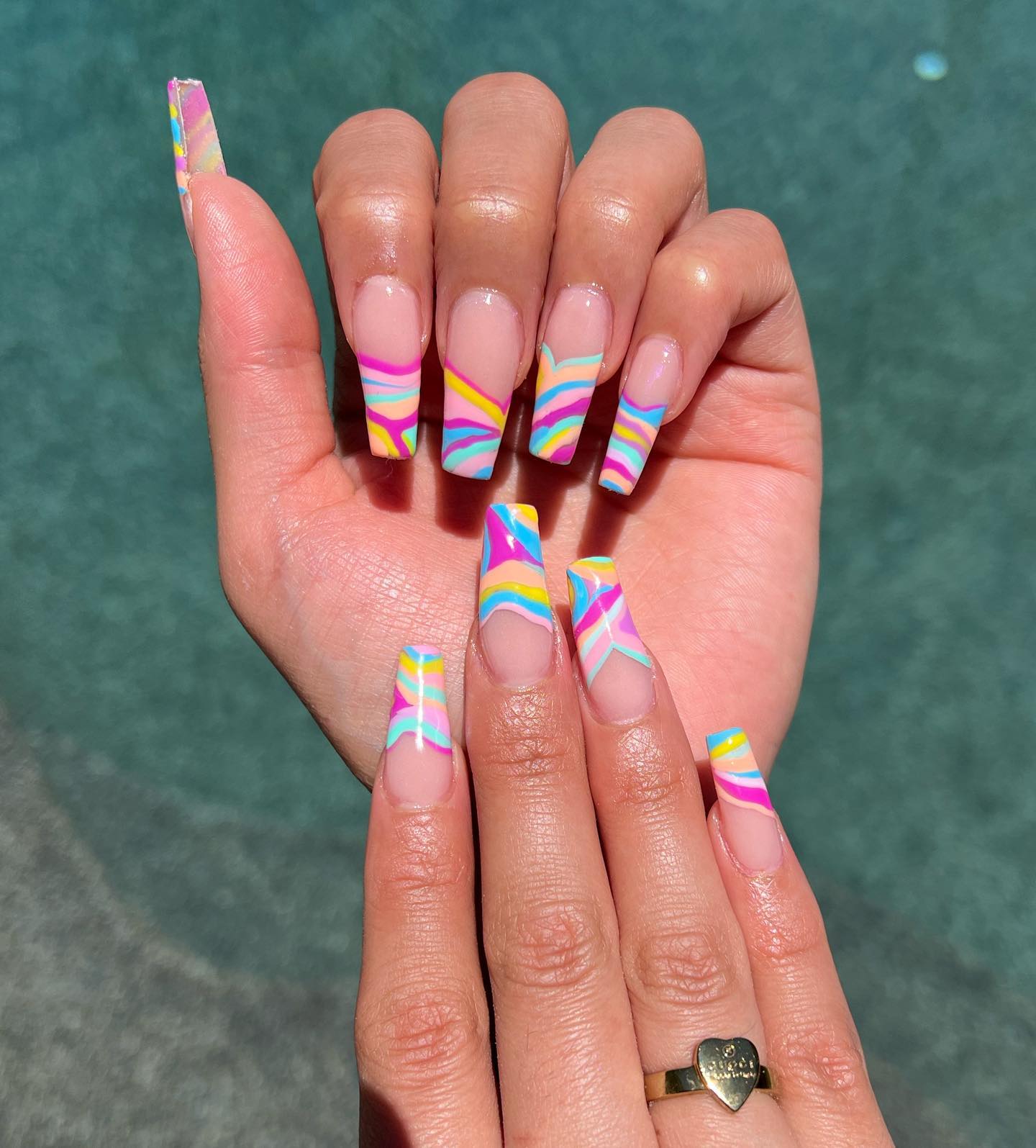 This rainbow manicure will look feminine and is a popular duo for the summer. Go for a ton of shine and embrace this design.
20. Yellow Acrylic Summer Nails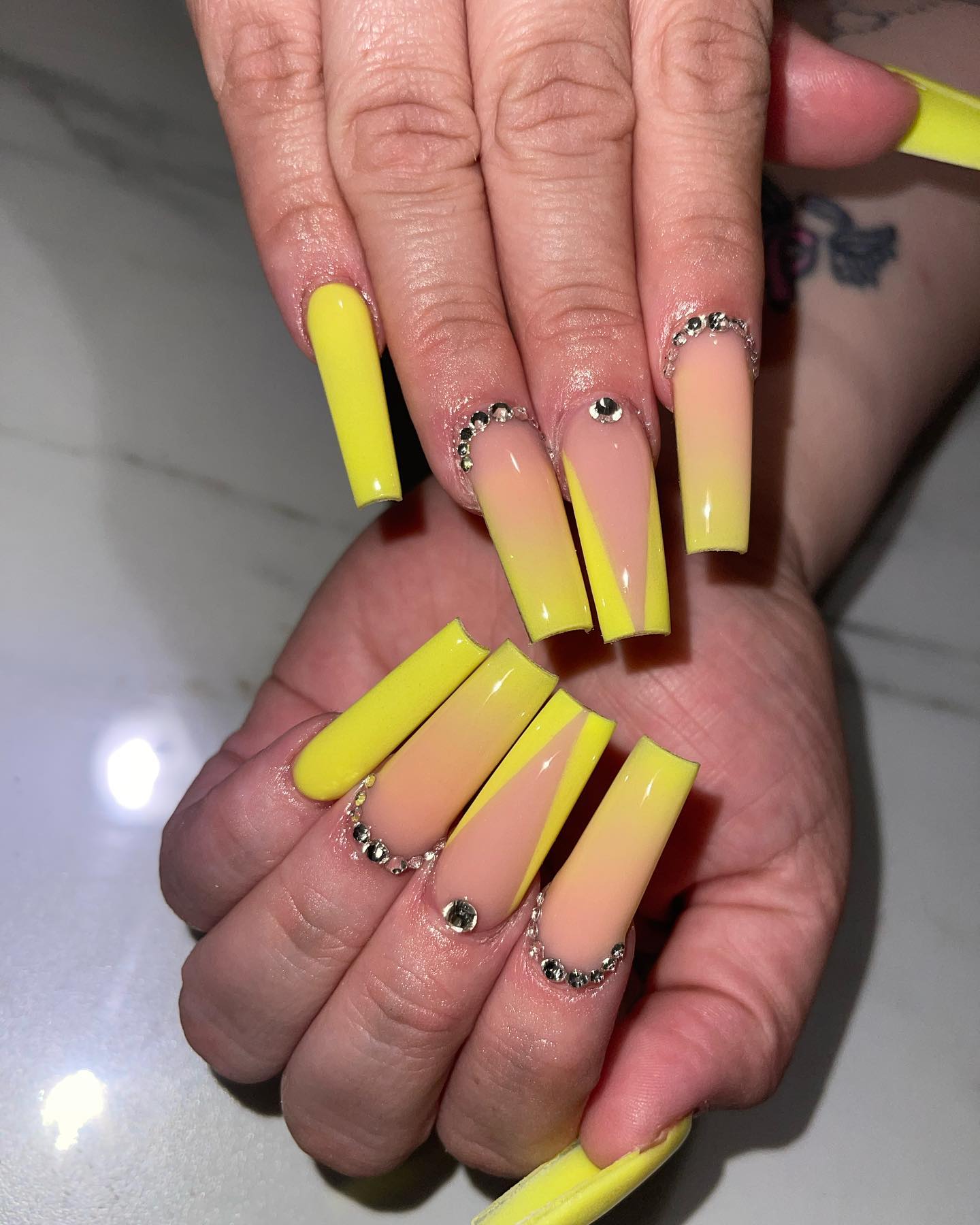 Yellow acrylics can be pricey to go for. Make sure to find a good nail artist who can pull this off.
21. Short Orange Summer Nails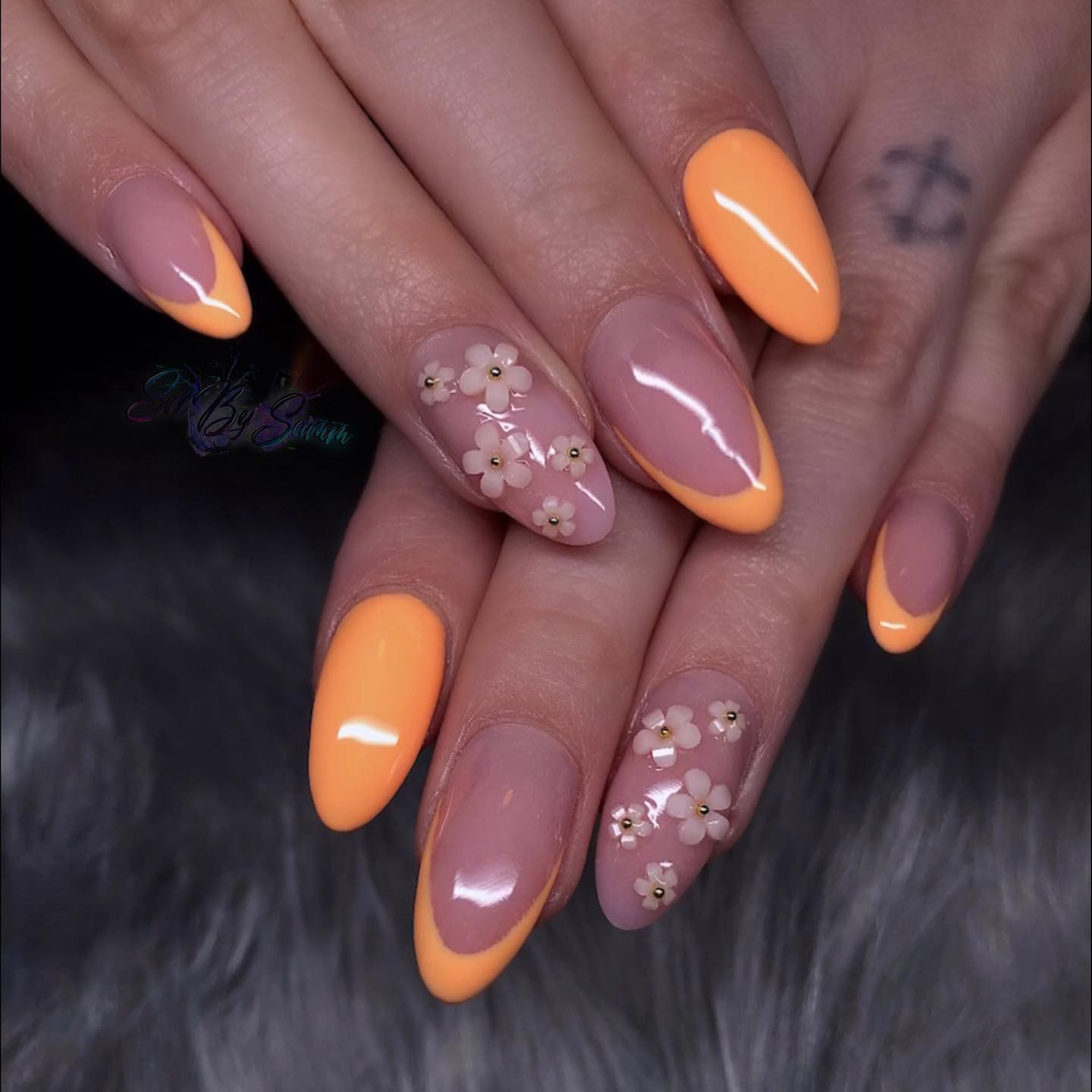 Oval orange nails will look cute and are cool for the spring and summer seasons.
22. Nail Art Summer Manicure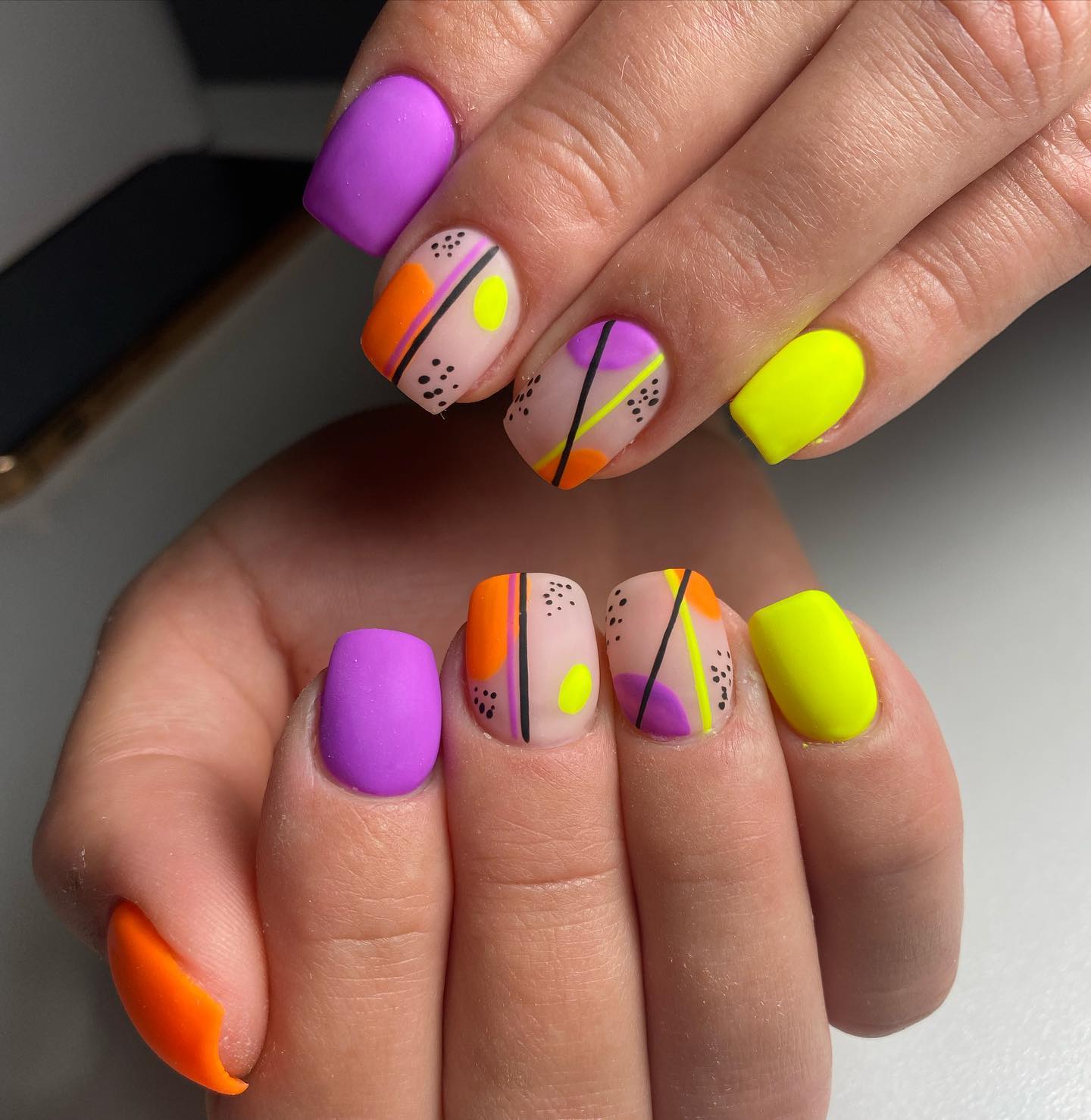 A manicure such as this one will take you 1-2 hours to achieve since it is a bold and time-consuming design.
23. Green Oval Nails For Summer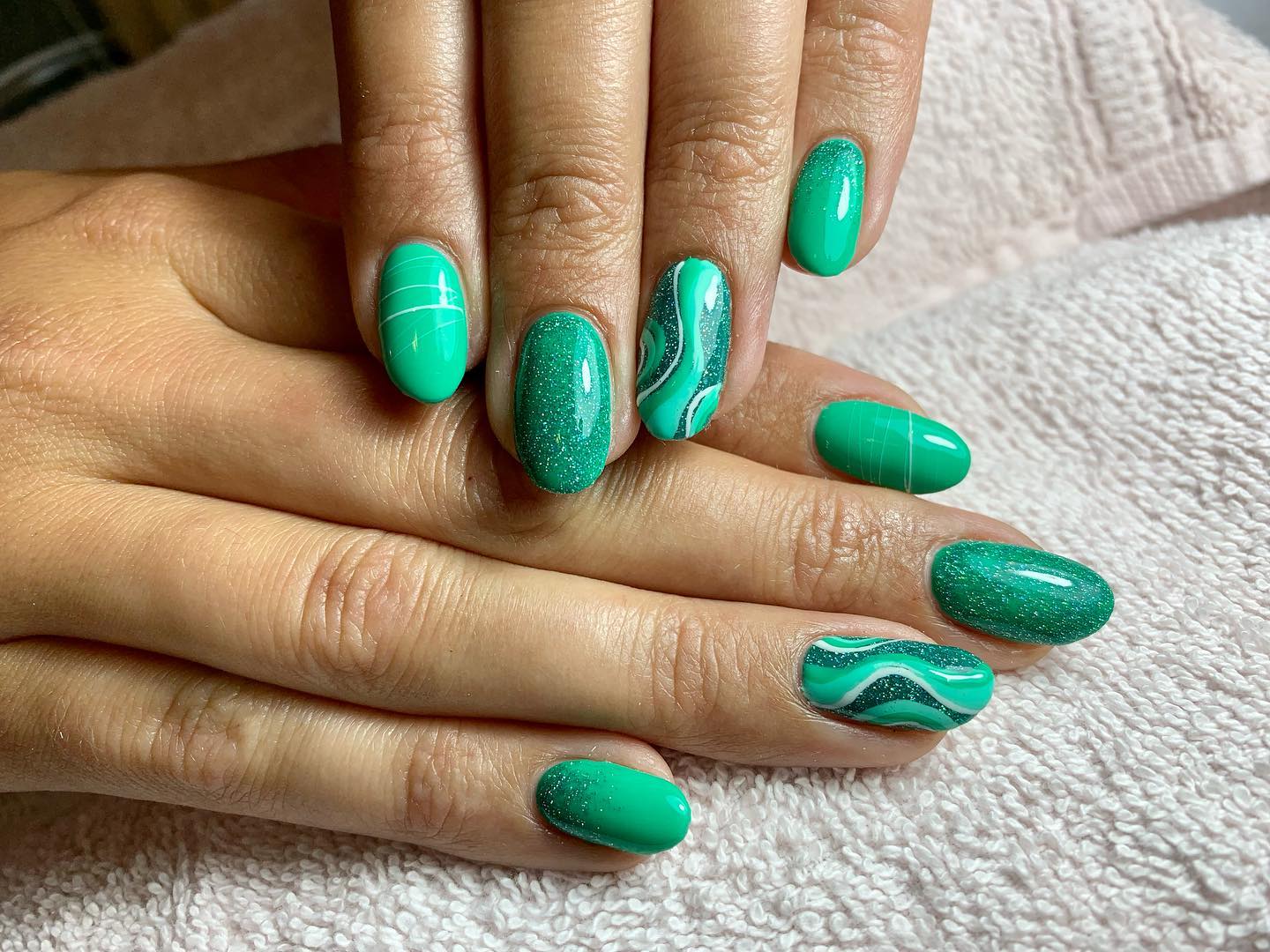 This shade will remind you a ton of the summer and the sea, ideal for those who enjoy louder colors.
24. Orange Nails With Stickers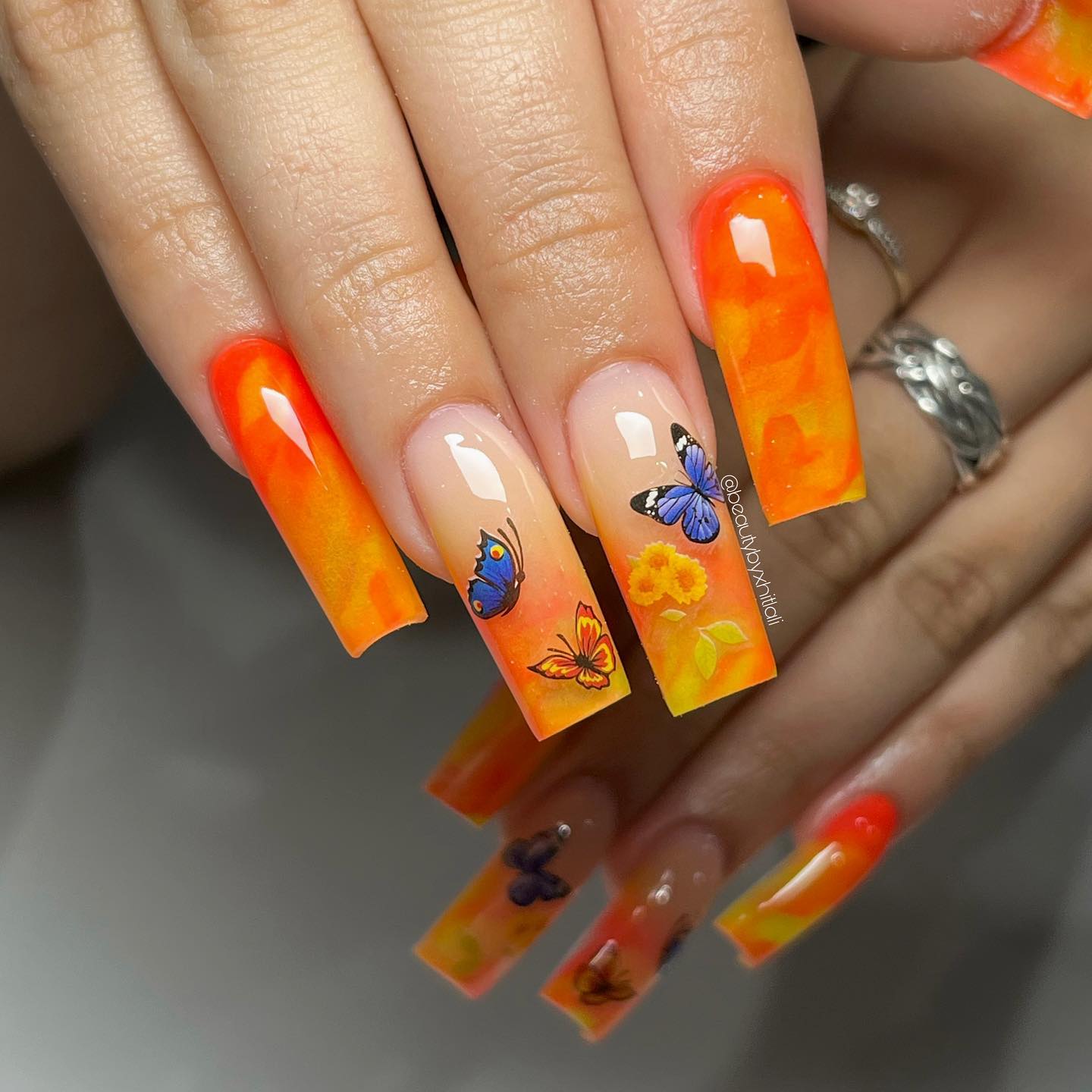 Orange long acrylic nails with a butterfly print are a bit pricey to go for. Heads up when booking them.
25. Long Pink Coffin Nails
Women who fancy bright pink acrylics and those who enjoy party-perfect nails should book this manicure.
26. Pink Coffin Manicure For Summer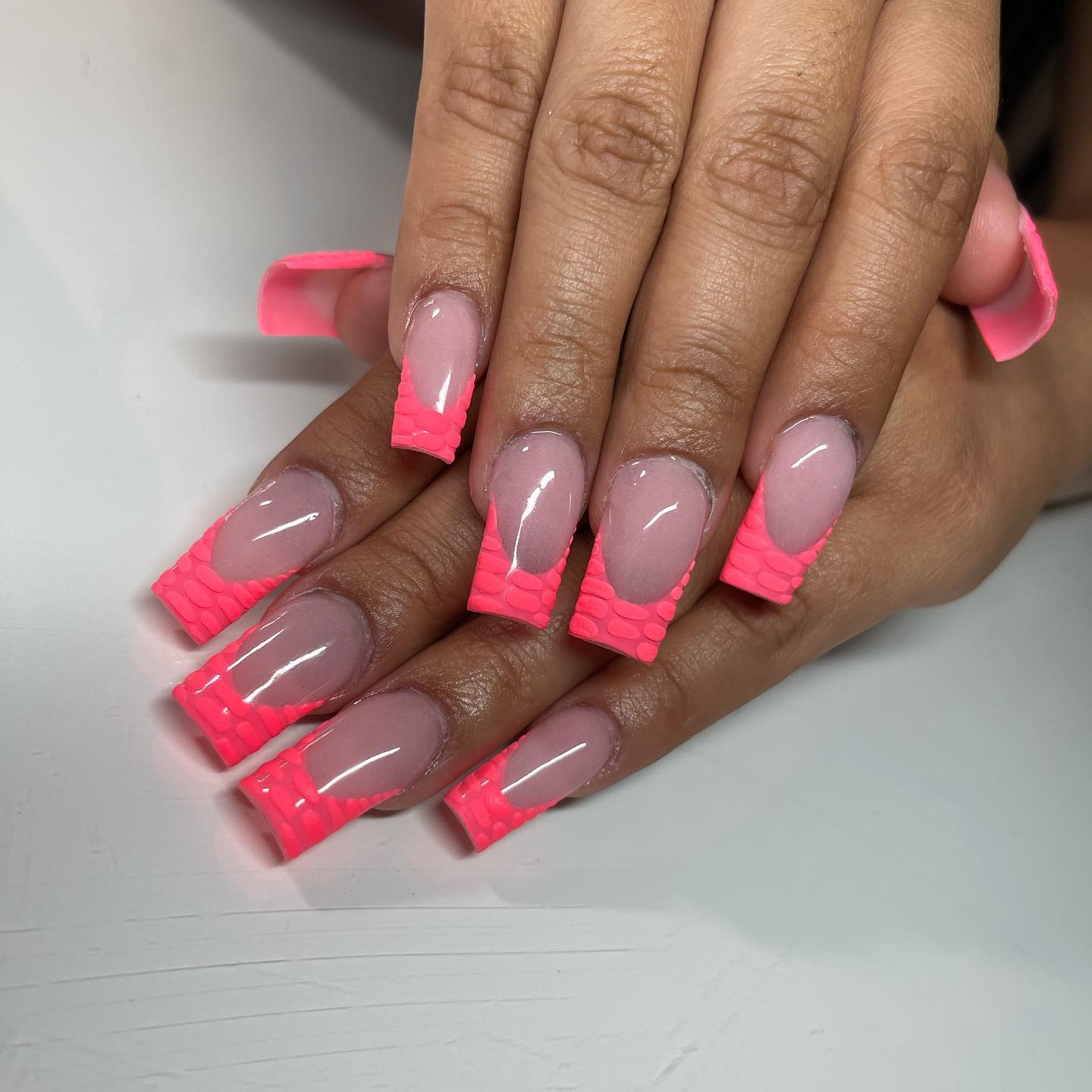 Pink French nail tip and this old-school yet classy design will work well for the summer season, but also for the office.
27. Ombre Summer Nails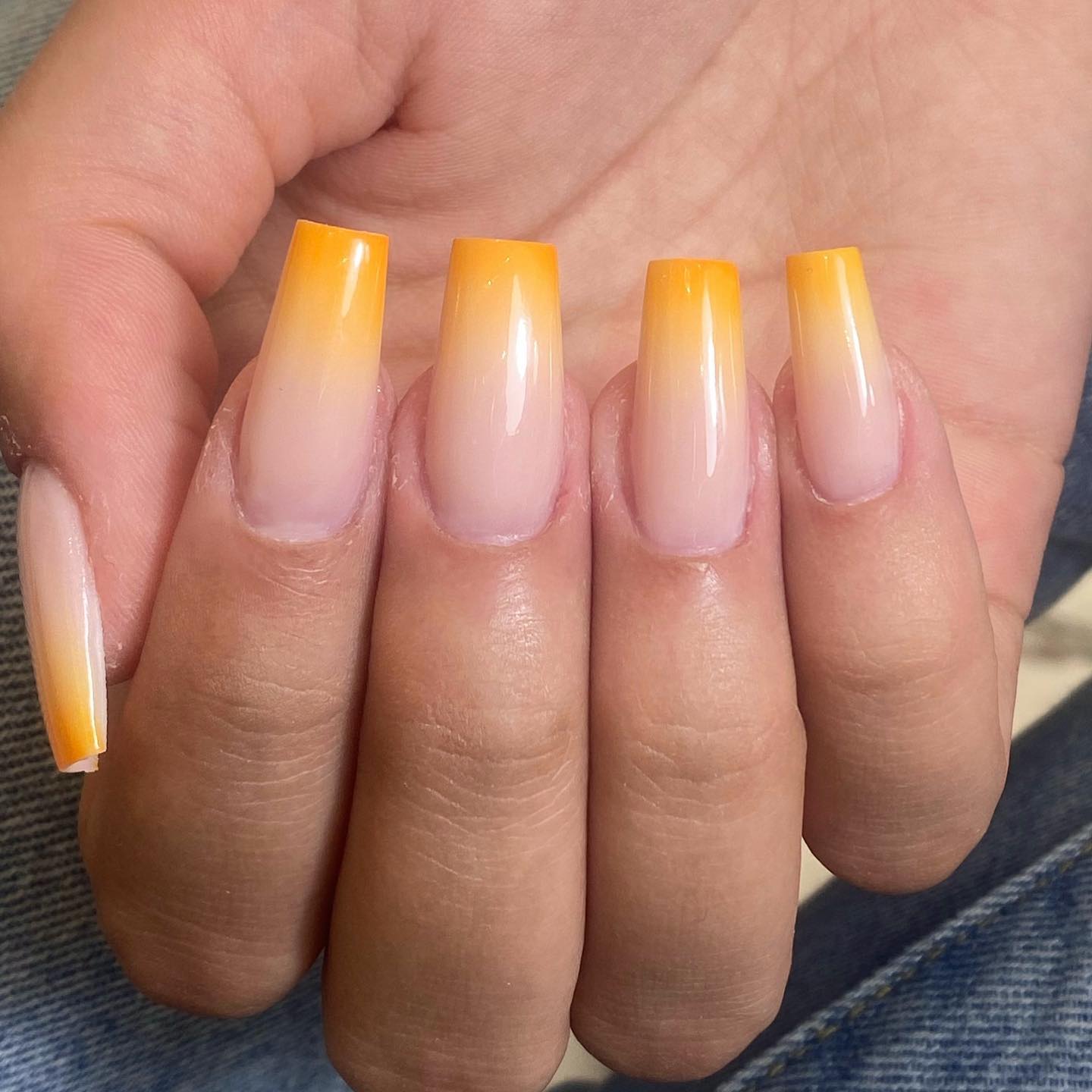 Hot bright orange acrylic ombre manicure that looks rich and elegant. Go for a coffin shape to complement it fully.
28. Retro Colorful Summer Nail Art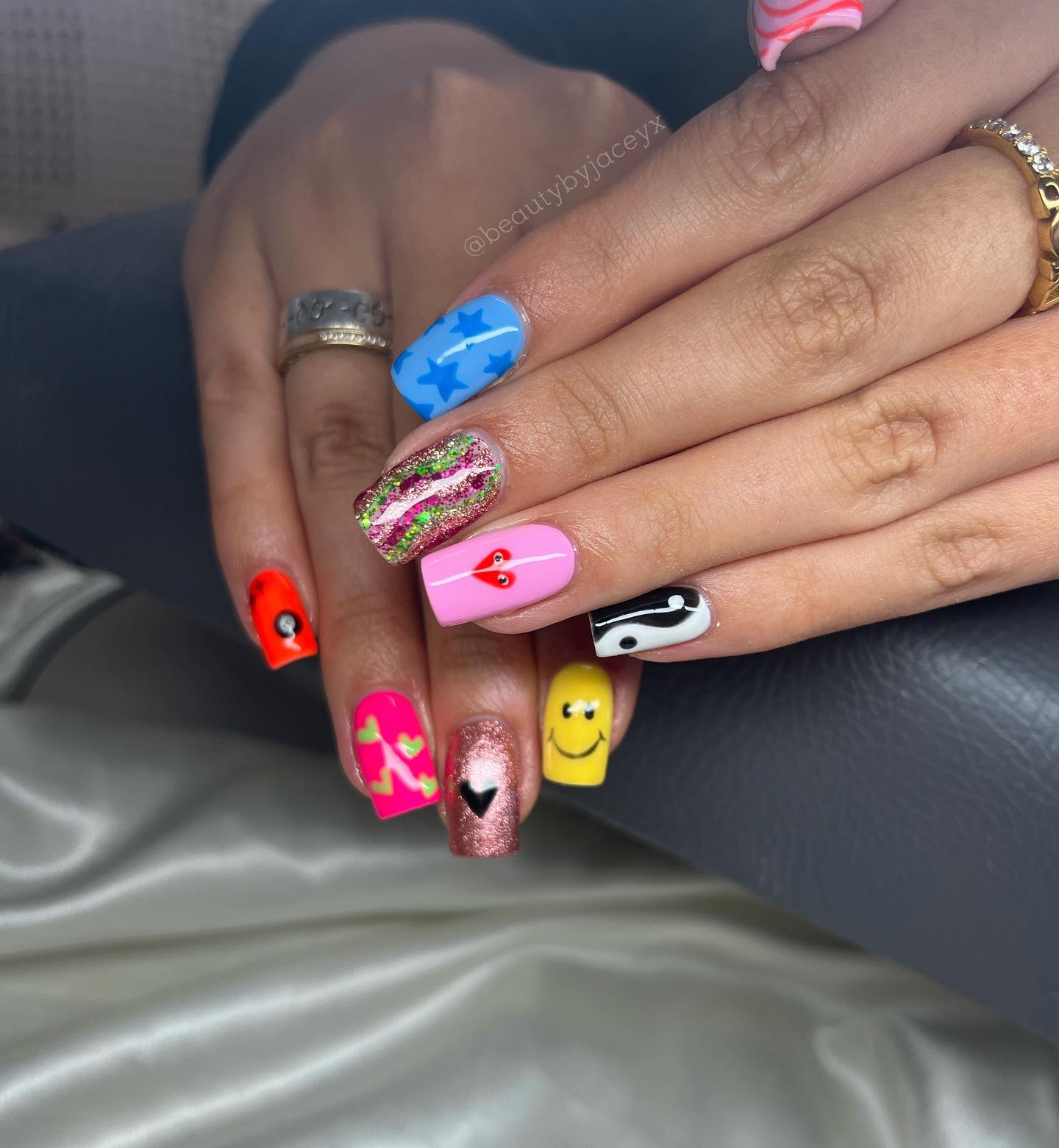 Stop wearing simple or boring nails! Show these off in all the colors and prints you can think of.
29. Short Bright Orange Summer Nails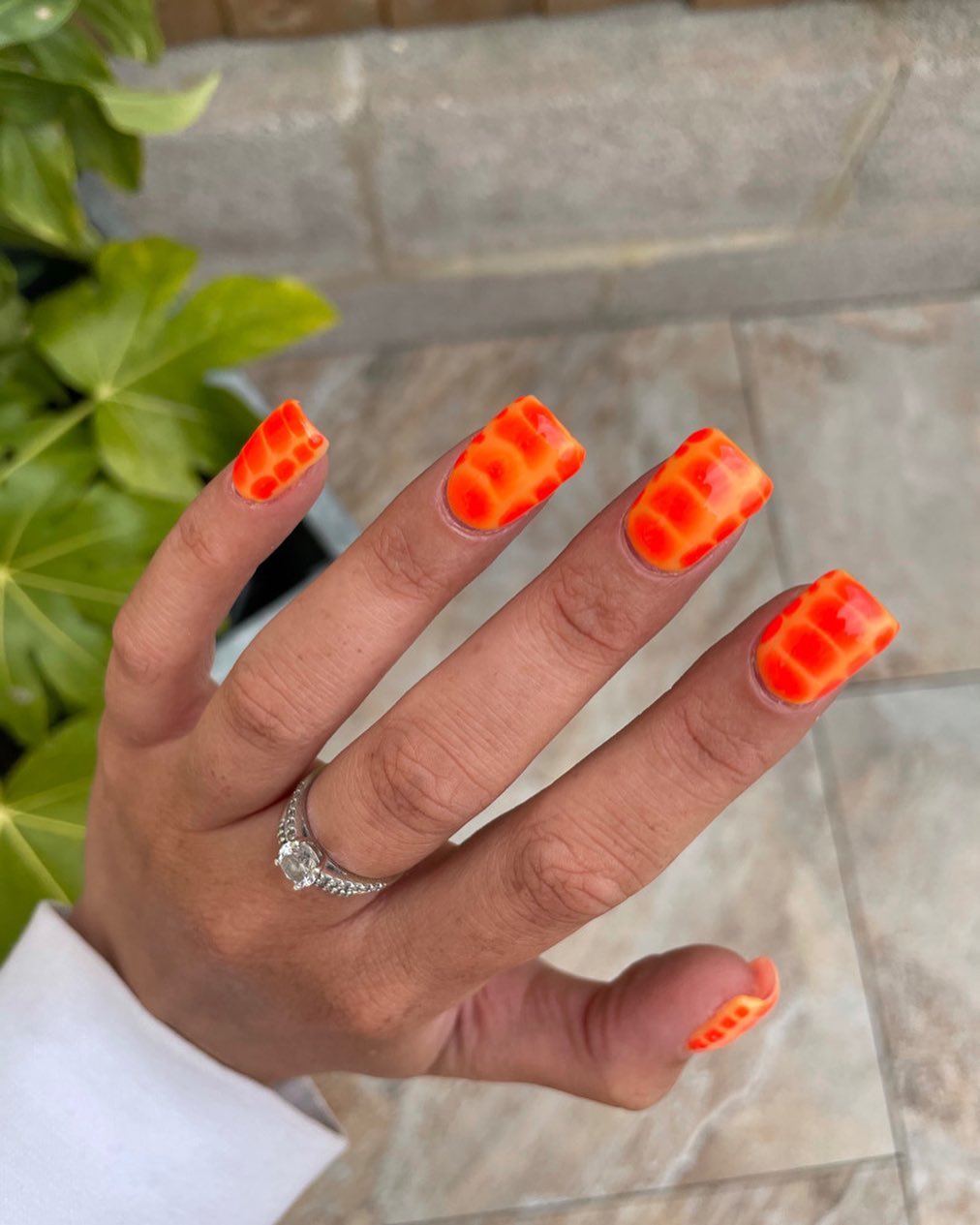 Bright orange is a color of fun, good times, and dominance. Want to show it off and embrace it?
30. White & Green Summer Mani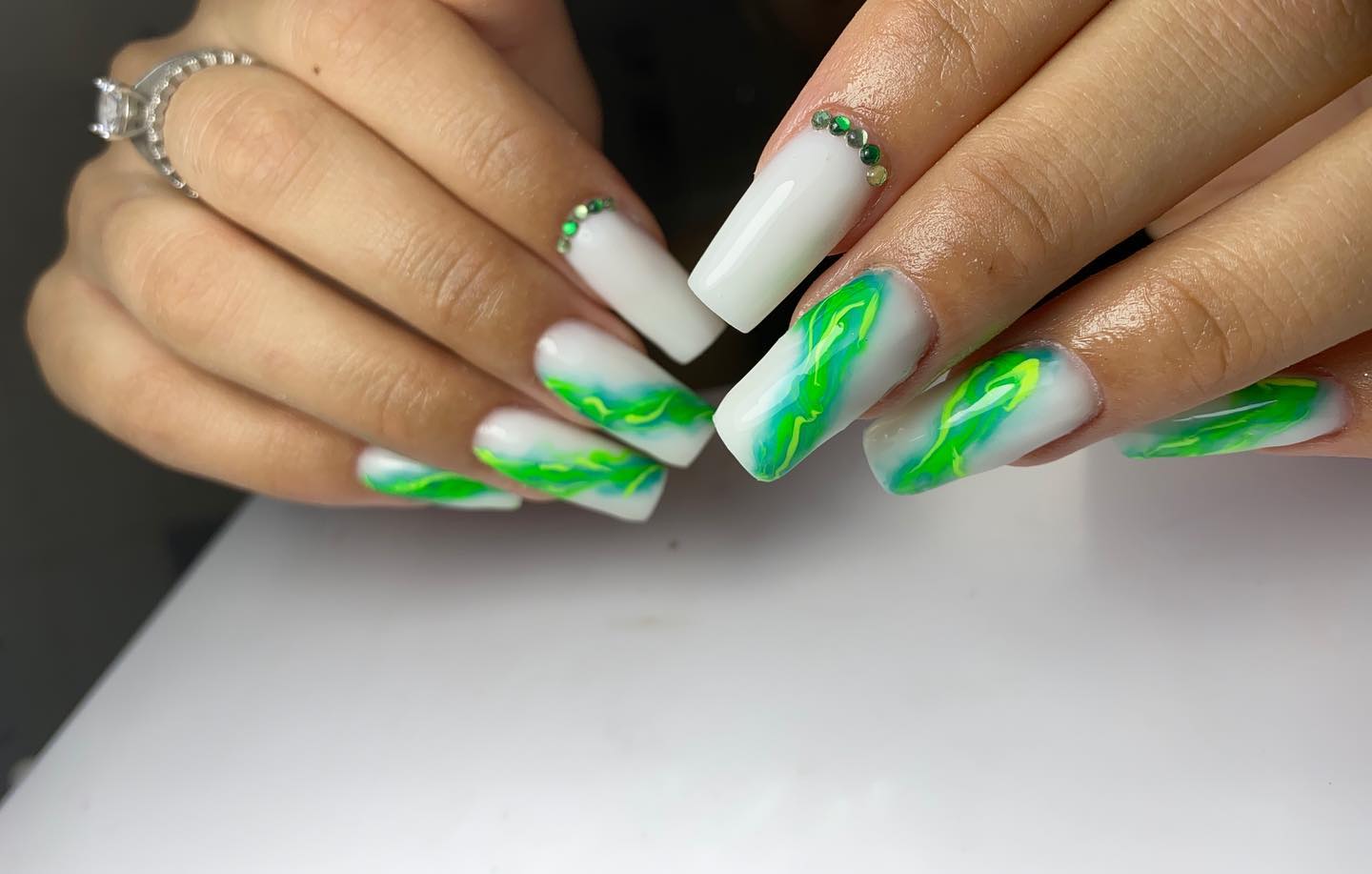 Give it a go with a marble print or tie-dye effect if you fancy complicated and unique designs.
31. Oval Summer Nails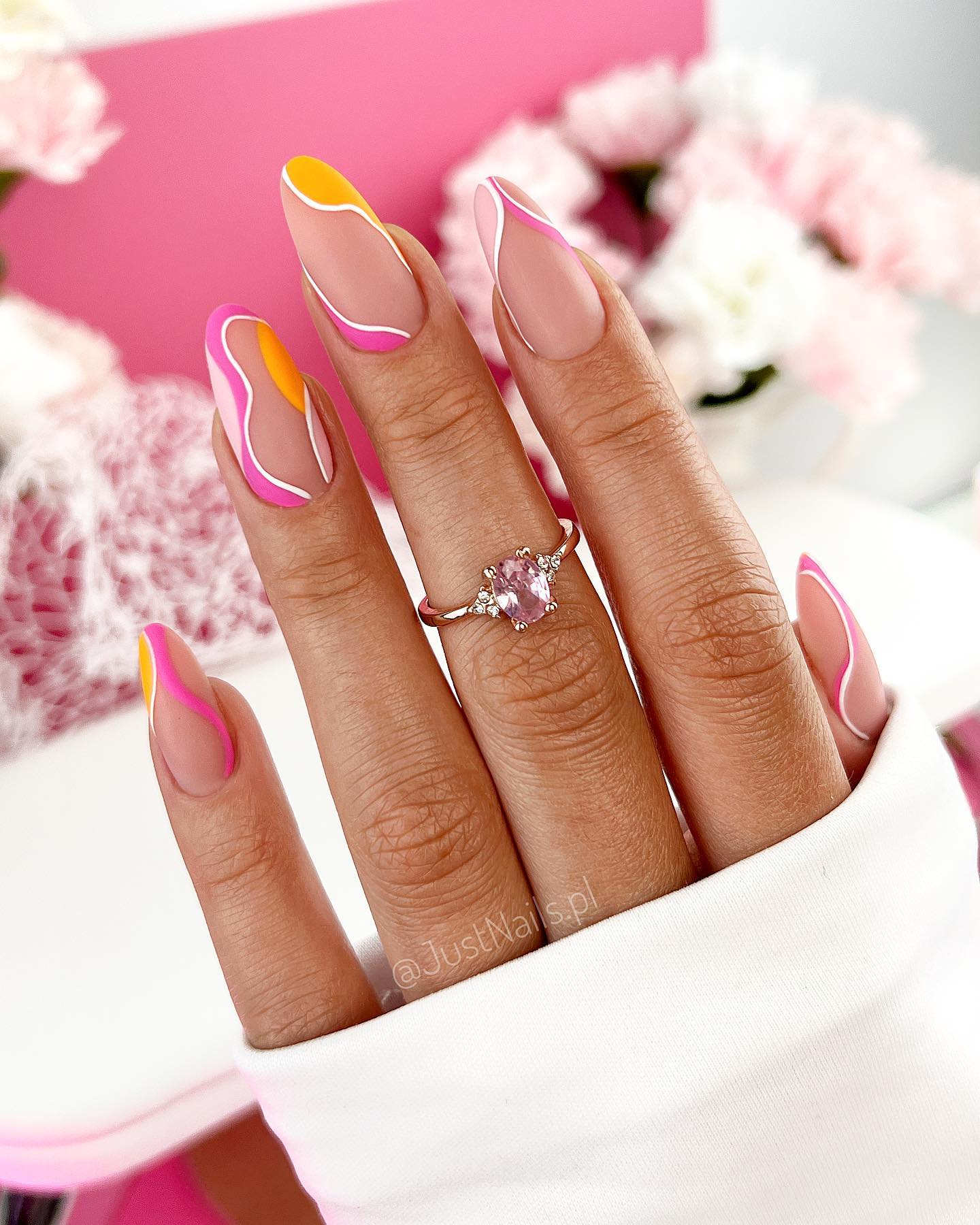 Bright oval summer nails such as these can be worn to the office and any formal/casual event.
32. Bright Yellow Summer Nails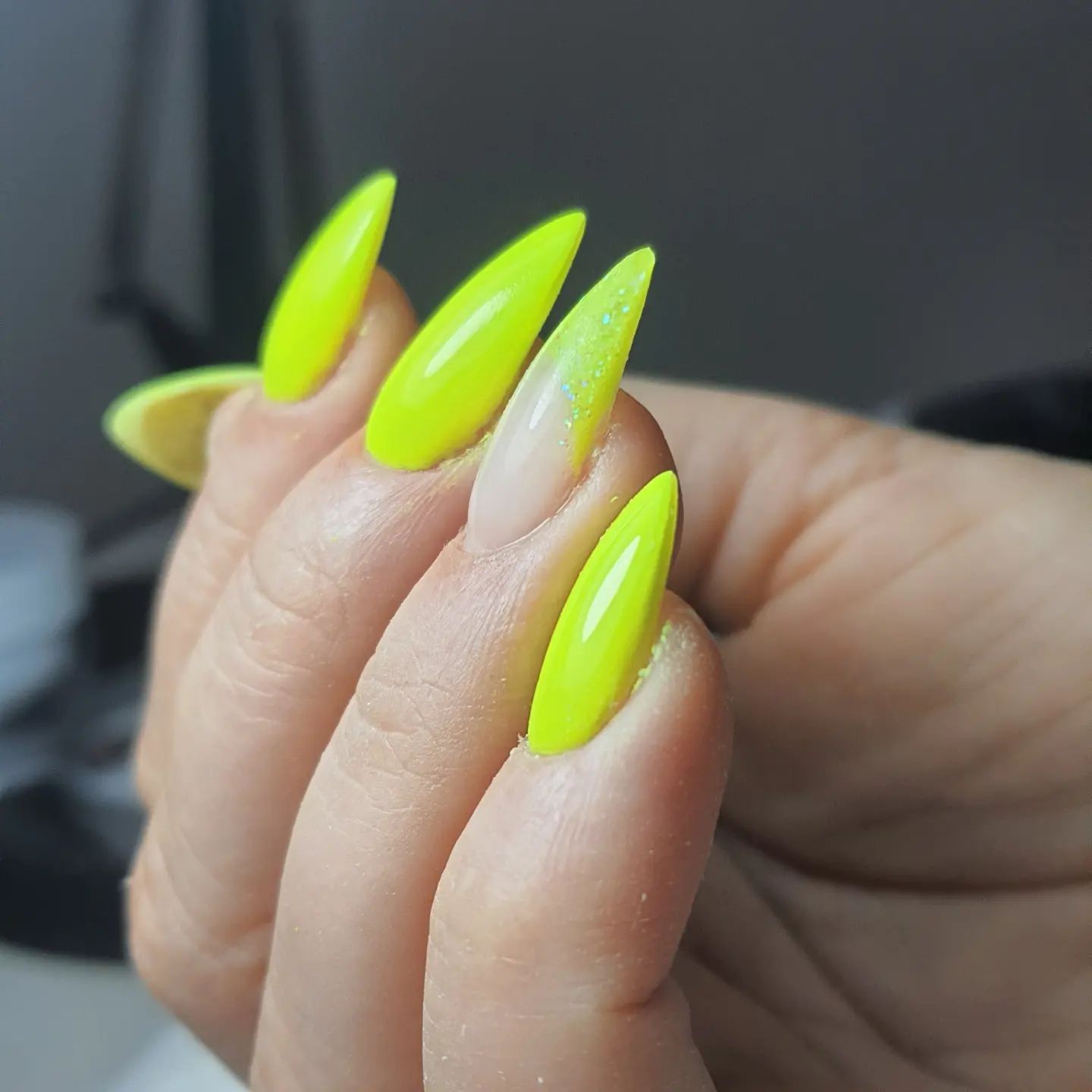 Those who prefer lengthier nails should consider this lime acrylic long manicure.
Time To Book Your Manicure
Summer is all about having fun, whether you're on the beach or just hanging out in your backyard. And what better way to show off your summer vibe than with some bright and bold nail colors?
We've got the best summer nail color trends right here, so you can get ready for all of your summer events with a little bit of extra flair. Whether you're looking for something subtle or something bold, we've got something that fits the bill. Don't forget to pin your favorite nail ideas we shared above.