Do you like the color red? If so, you have to figure out what are some gorgeous elements that can work and look good with a red interior or exterior. Are you a fan of decor and cool creations? Looking for something that will spice up your bedroom, living room, or your kitchen? If so, say no more and try out some of these ideas and transformations! Keep on reading and you're going to enjoy this list of red decor and ways how you can mix and match different colors.
If you plan on making any type of switch-ups and changes to your home you have to know what colors to go for. In most cases, the best colors to go for when working with red decor are:
Black
Brown
Nude and tan
Yellow, and orange (if you really dare)
You can always play it safe and stick to black and white, or you can spice it up based on your preference and style. In the end, are you trying to blend in or stand out?!
Living Rooms
1. Red Living Room With Grey Elements
Giant, spacious and outgoing living room that you're going to like thanks to its black, grey, and nude glamorous elements. This pop of red through your couch and all-black walls will leave an impression of a glamorous and royal-like living room. If you enjoy open spaces and bigger concepts this entire color combo and artsy vibe will suit you! Heads up since it is a luxurious and expensive creation to book.
2. Red & White Living Room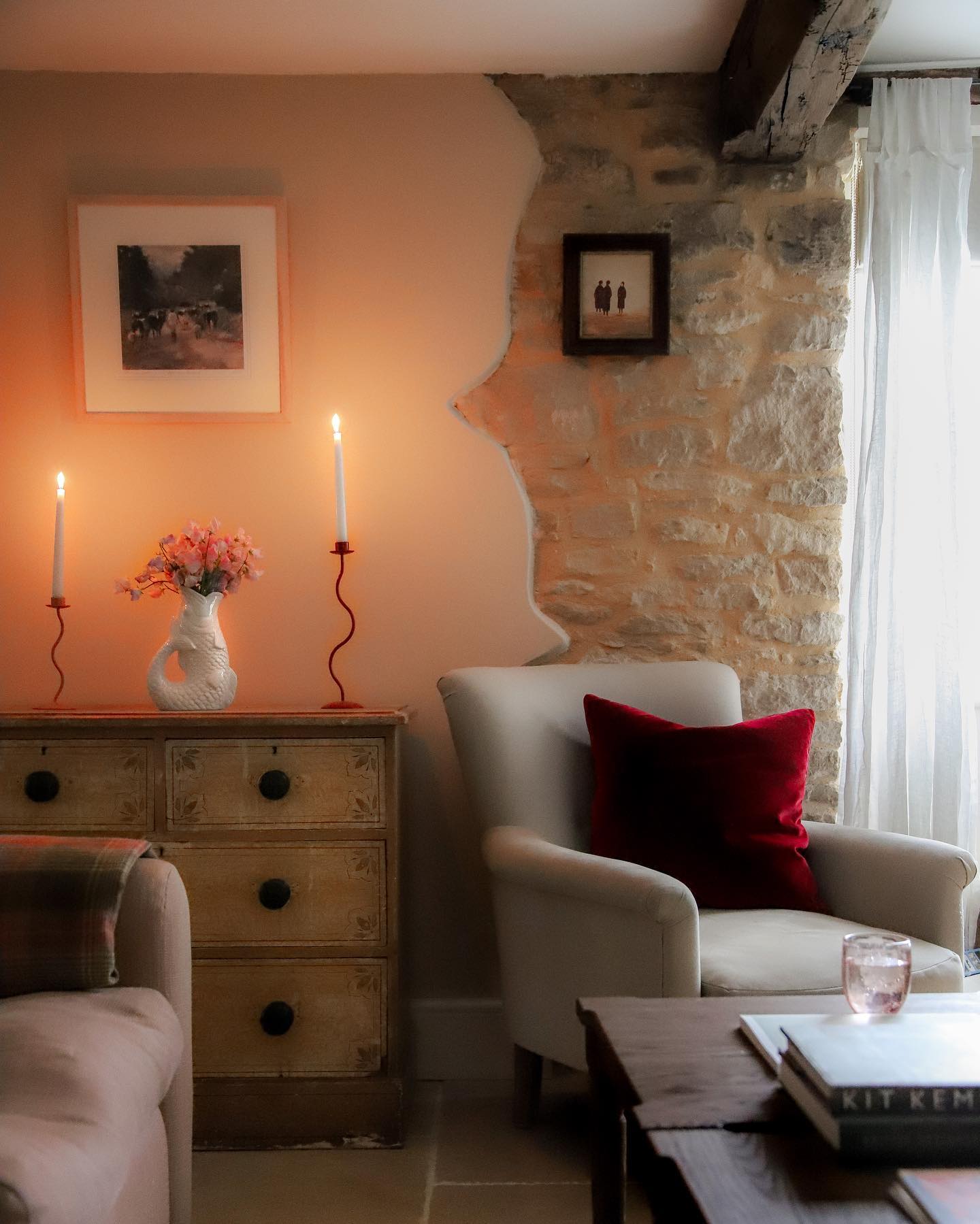 This nude living room with white and red elements is simple and so old-school. If you enjoy classic and casual living rooms that look very cozy, this is ideal for you! You will enjoy the vibe and color combo of all of these details. The outcome can also look a bit western once you pay close attention to its walls. Enjoy this vibe knowing that everyone will feel welcome as they step in!
3. Black & Red Living Room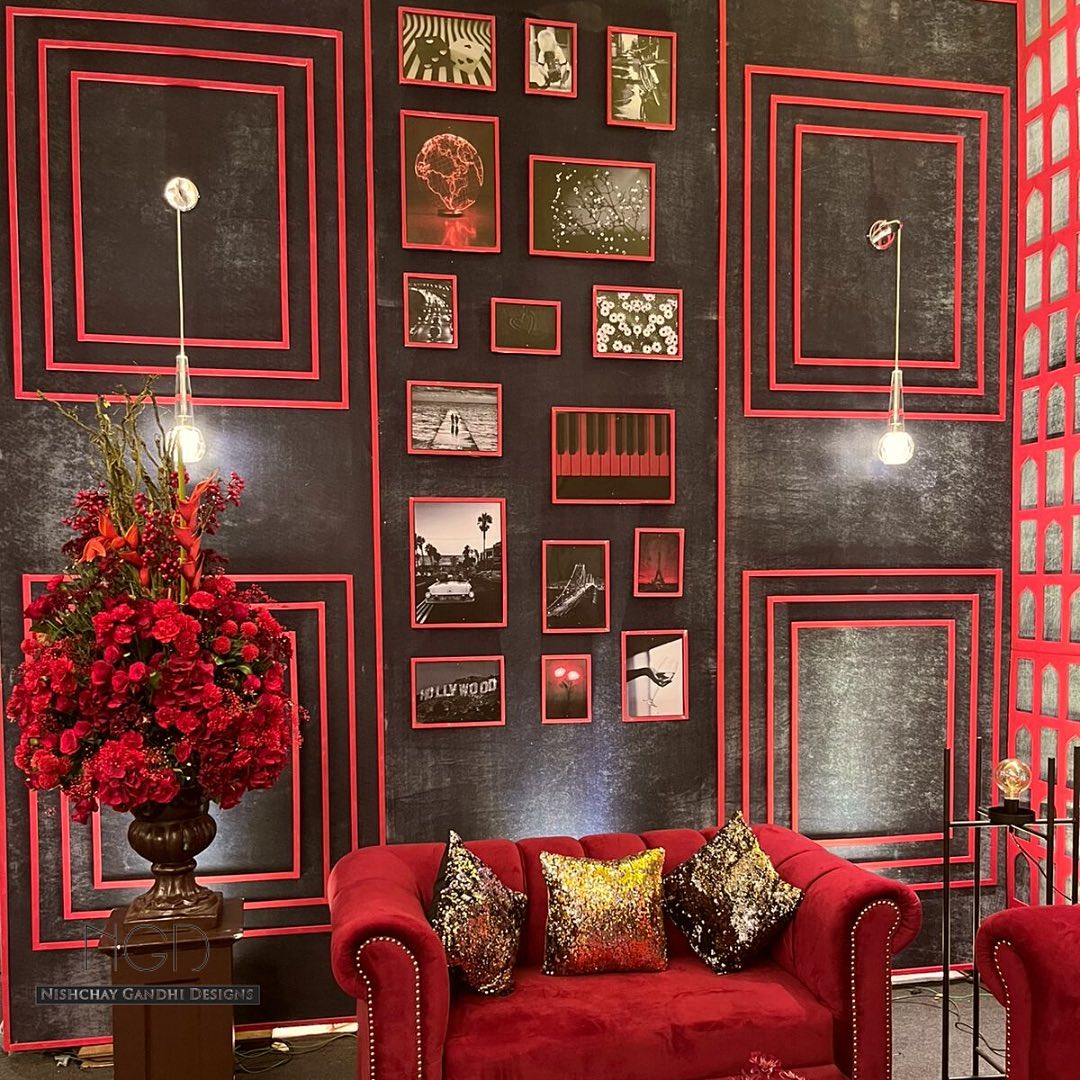 Not a lot of interior designers would know how to give you this magnificent living room of your dreams! This is why you have to book the best one you know of. Go for a black wall and add a ton of red elements on top. These unique pictures, frames, and also red flowers will make a whole vibe! Everything will look so rich and grandiose.
4. Red And Blue Living Room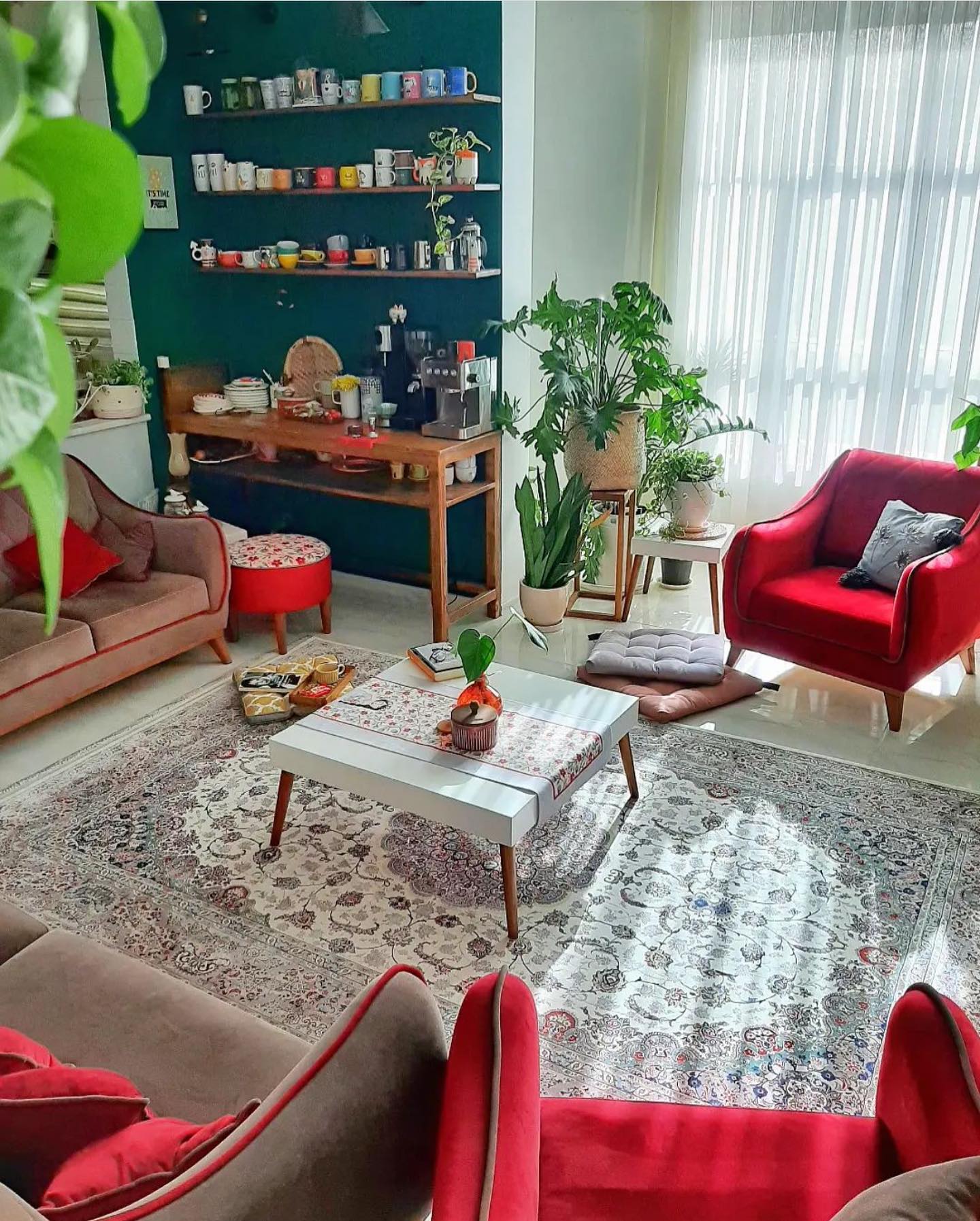 Stick to blue and green pops of color if you wish to make your living room natural, neutral and simple. Those who fancy flowers and want to give life to their living room while securing that hippie earth boohoo vibe will like this creation. Opt for some nude elements and tan pops of color to tie it all together and to make a cohesive look.
5. White, Grey & Red Accessories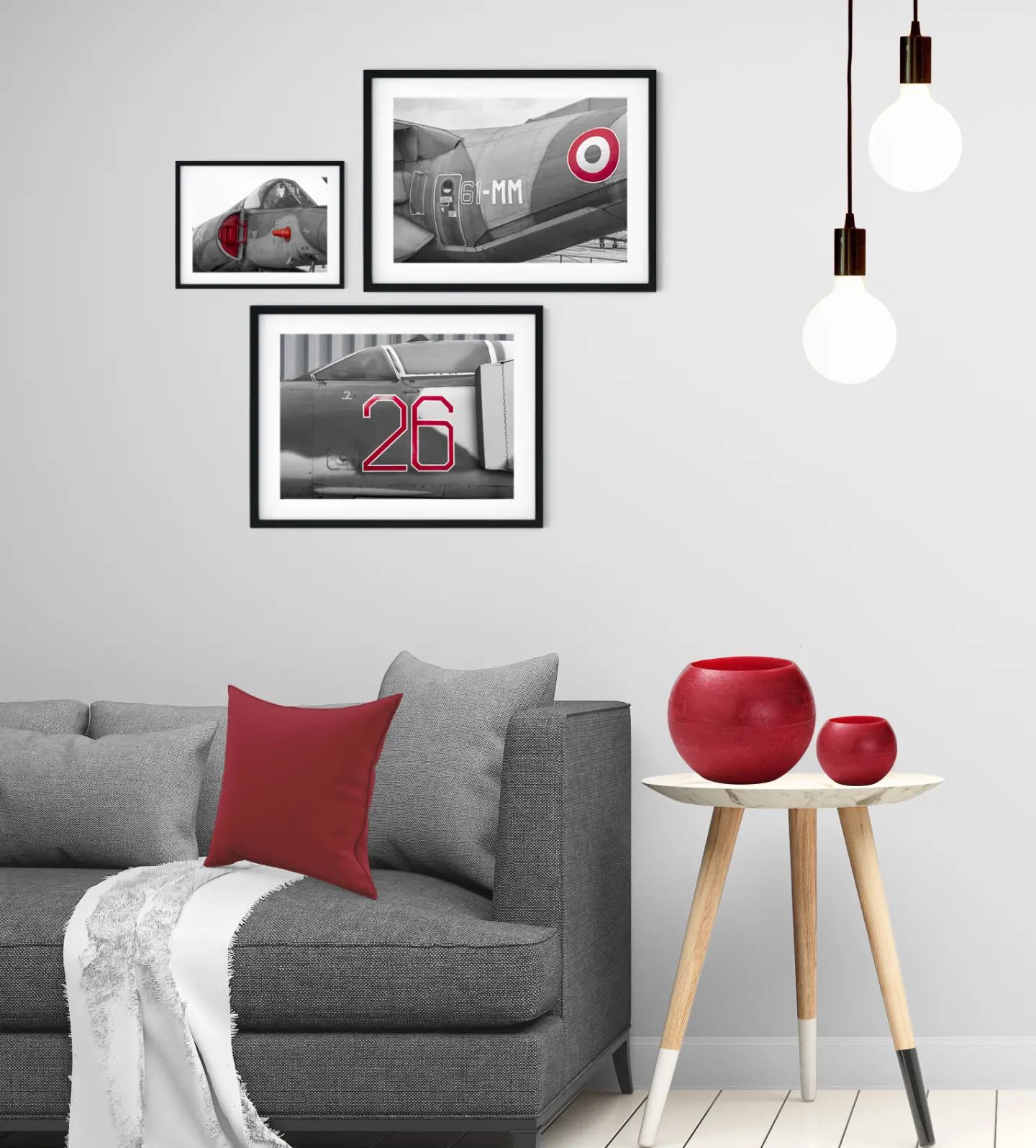 White, grey, and subtle red will look great and will have that cohesive vibe. Are you into low-key and feminine living rooms? This one is not too put there and will look the best when paired with some red frames and pictures.
6. Bright Red Retro Room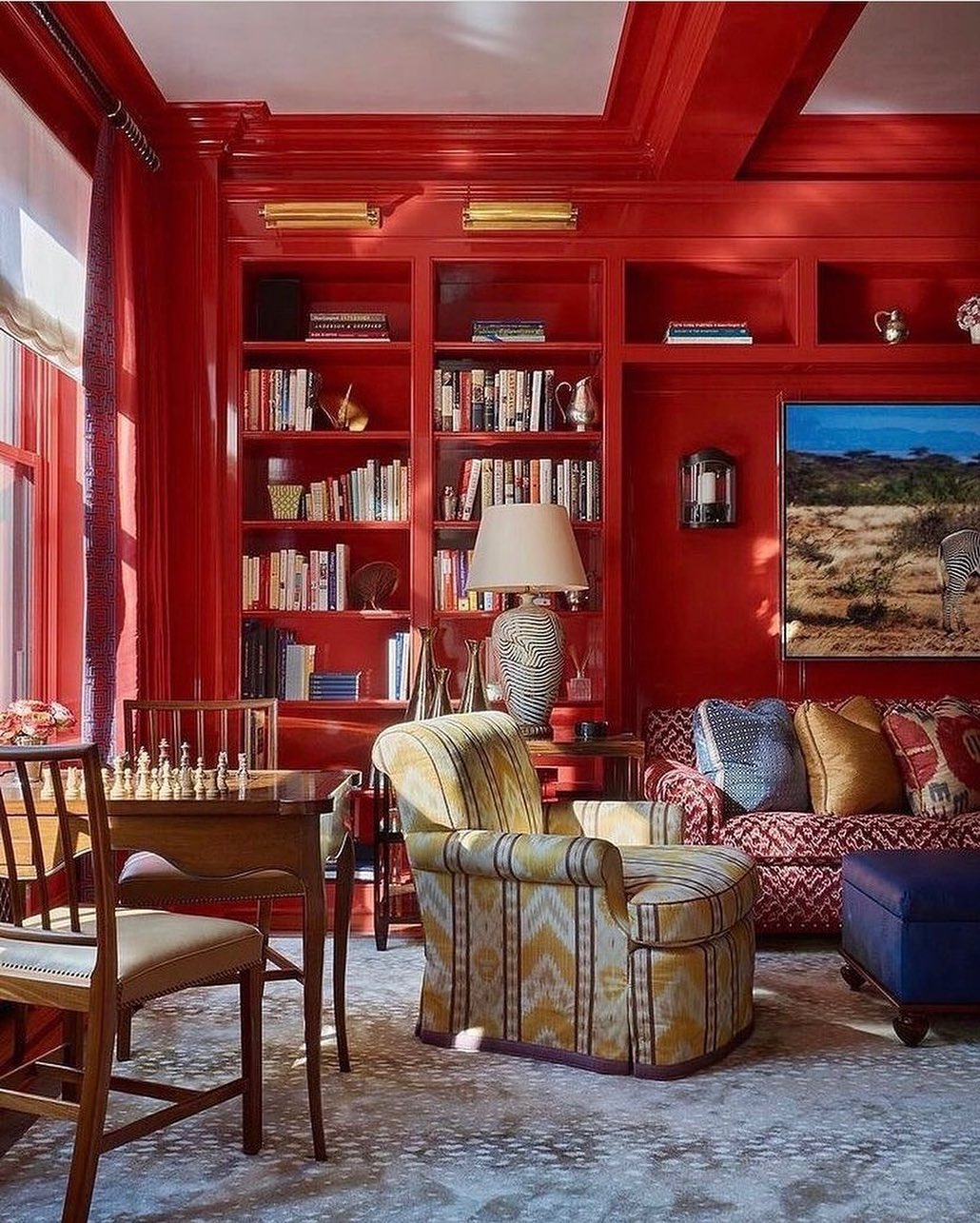 If you fancy retro looks and an outgoing living room this will suit you! It is so old-school and often a must-do by those who like boohoo colors or patterns. Combine red with bright blue and yellow to make your space an oasis and a place where colors burst! This design will suit people who like true homey feels and who are picky when it comes to their living room decor.
7. Red And Orange Living Room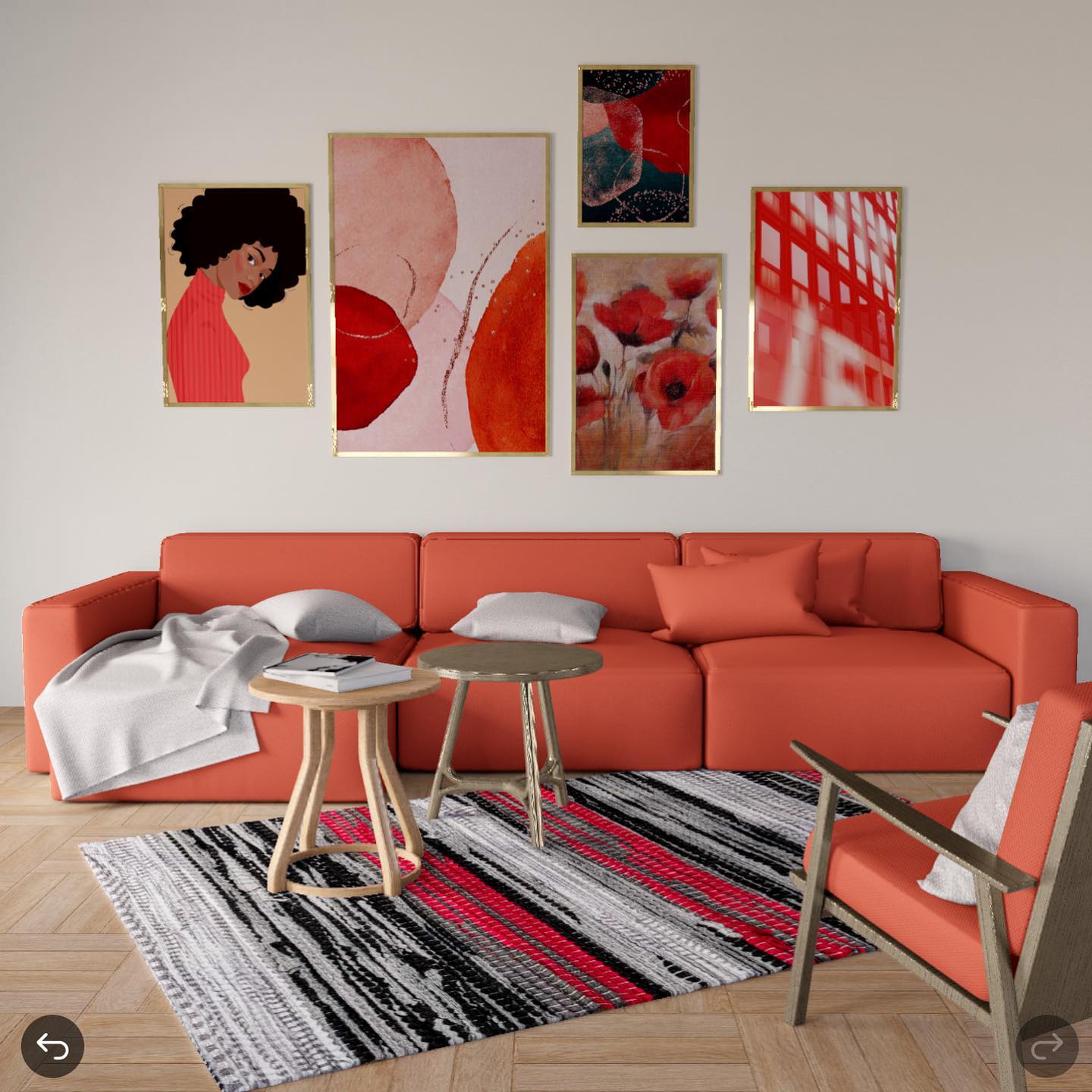 Abstract art in red when paired with orange or black elements will attract a ton of attention! Go for a fancy carpet underneath to make your whole vibe a lot more colorful and artsy. For most people or women specifically, this type of living room has that feminine touch and feel, ideal for those who are creative and picky with their style.
8. Orange, Red & White Color Combo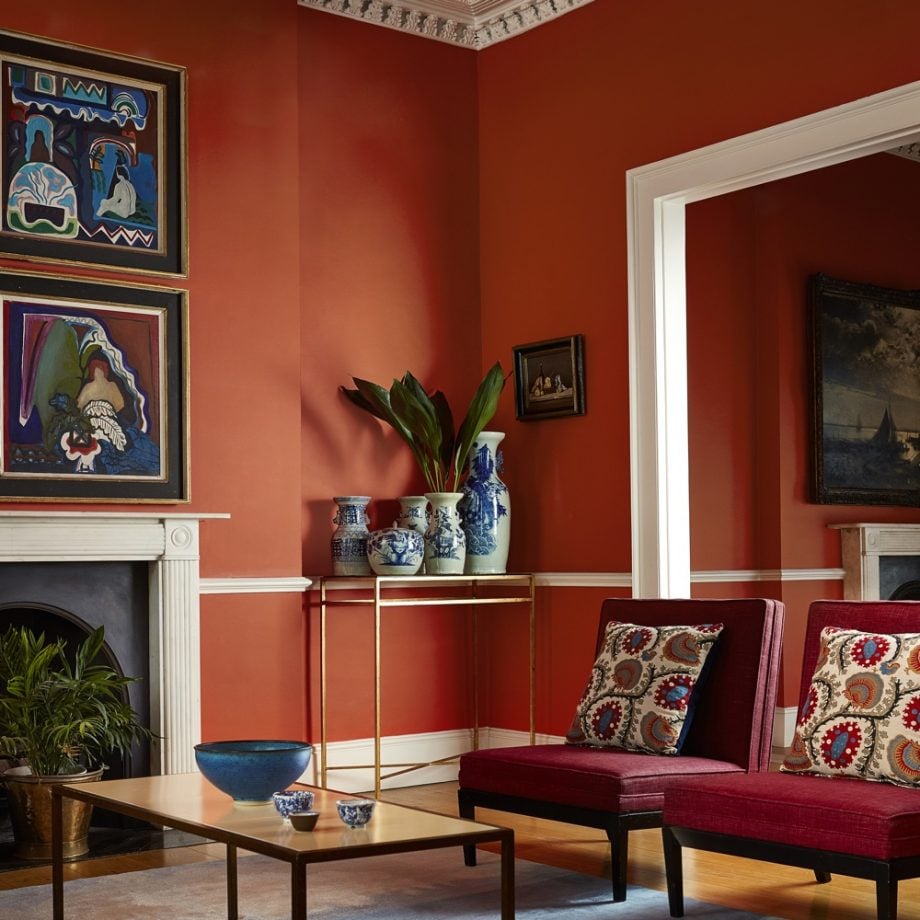 Neutral and so calming, wouldn't you agree?! This living room looks a bit ancient and retro, all ideal and perfect thanks to those seamlessly blended colors. Try out blue, white, orange, and red to see how many compliments you get on your style. You'll enjoy the overall aesthetic, along with that "Egyptian" feel to it.
9. White And Red Living Room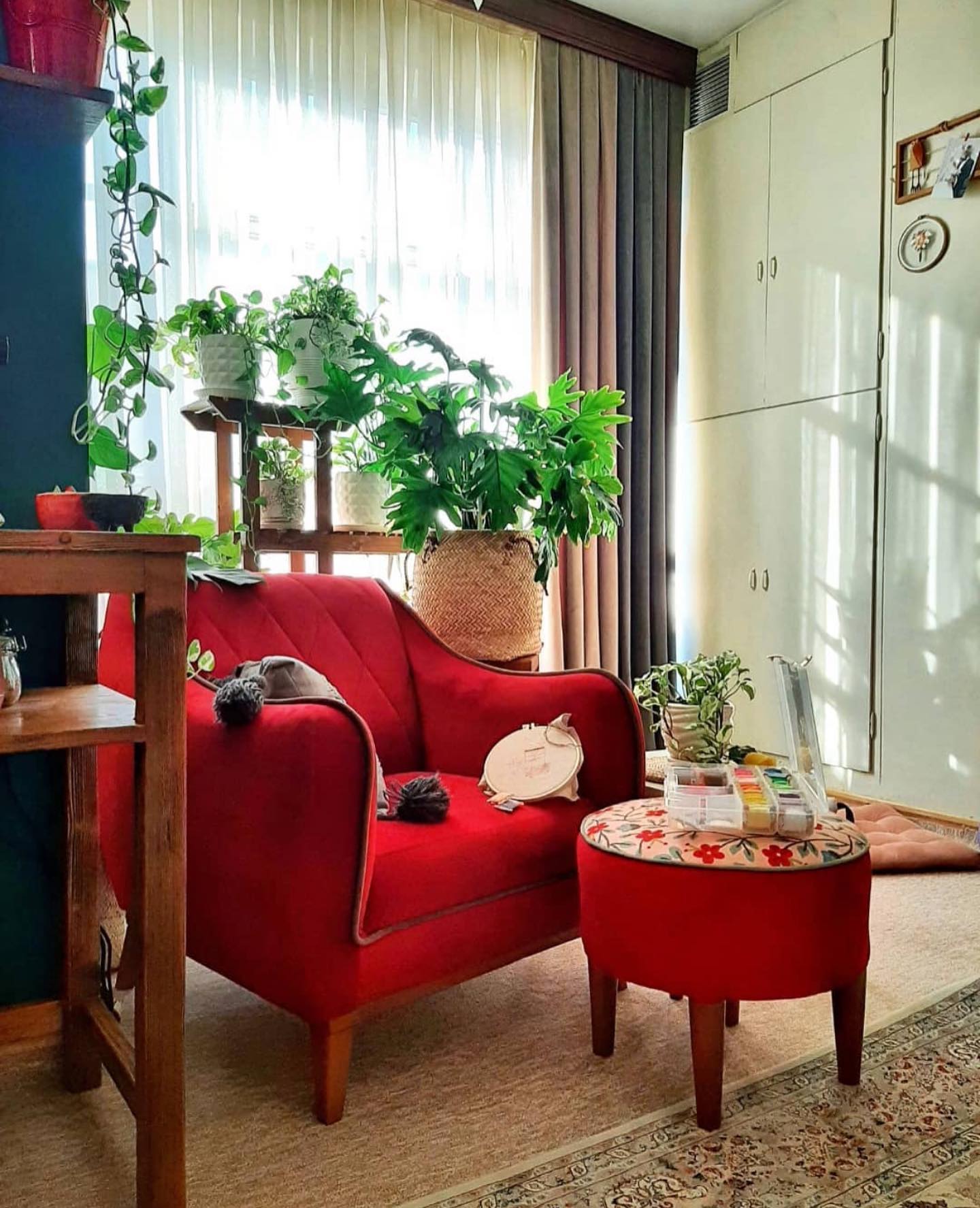 This living room is very bright and properly executed. It leaves out a vibe of clean space and simplicity. You'll enjoy adding a ton of flowers to liven up the space. Once you add these lighter colors you'll like the finished project.
10. Boohoo Living Room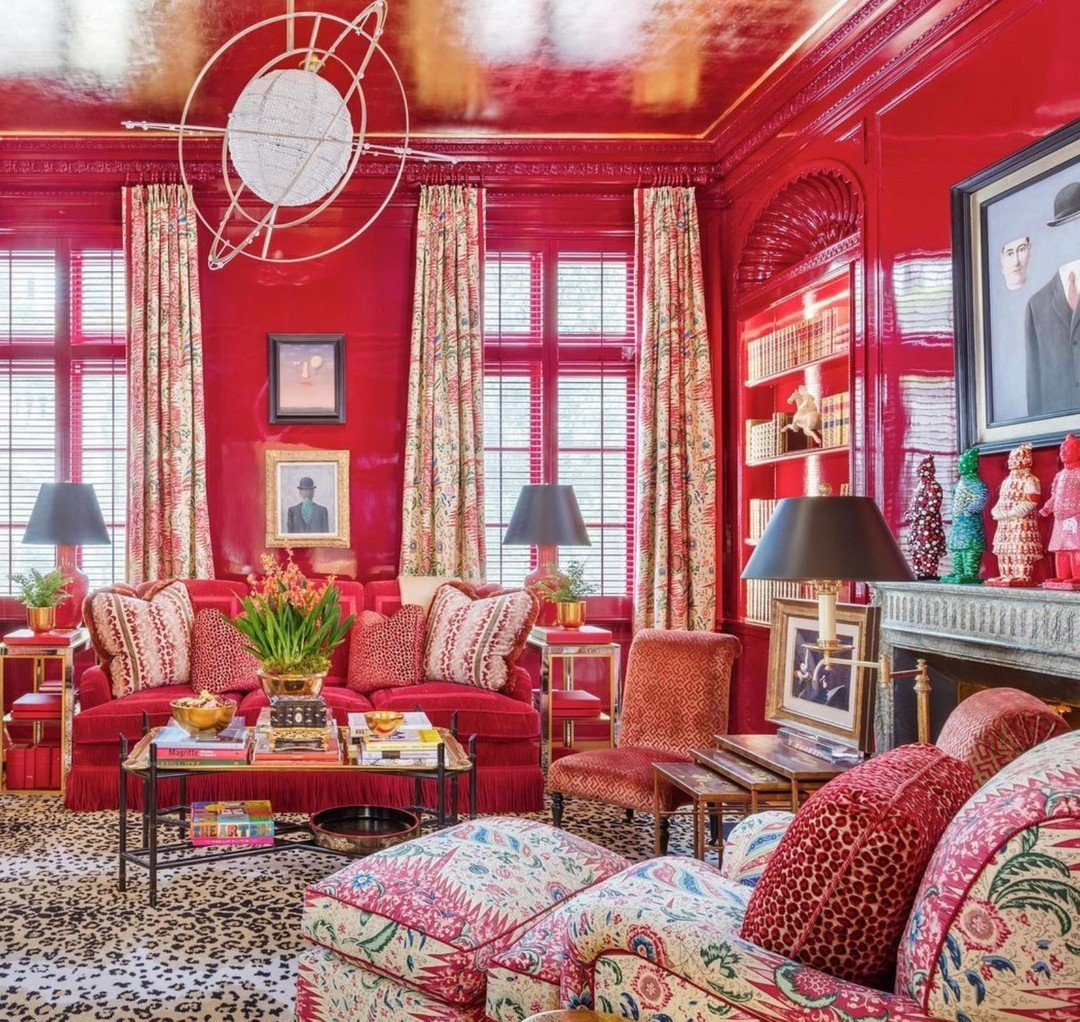 A bright red living room such as this one is cute and retro. A pop of red along with yellow can look promising. If you're crazy about light and chic lamps show this beauty off. Retro pillows will also look elegant and stylish.
Bedroom
1. Red Bedroom With Black & White Accessories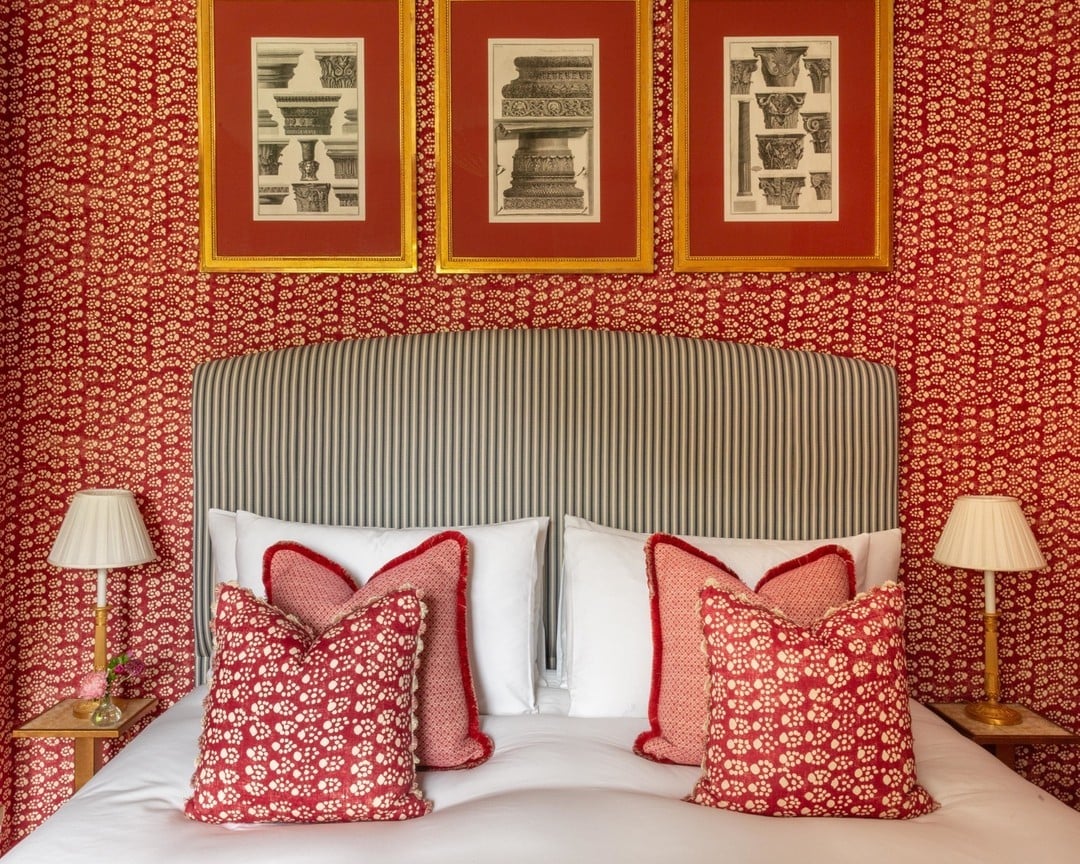 Black and white accessories of any kind will look great with dark or light red elements. Stick to white sheets to make the space cozy and airy, as well as a bit more open. Usually, this bedroom will look the best for mature couples who prefer straightforward and simpler ideas.
2. Dark Red Bedroom With White Color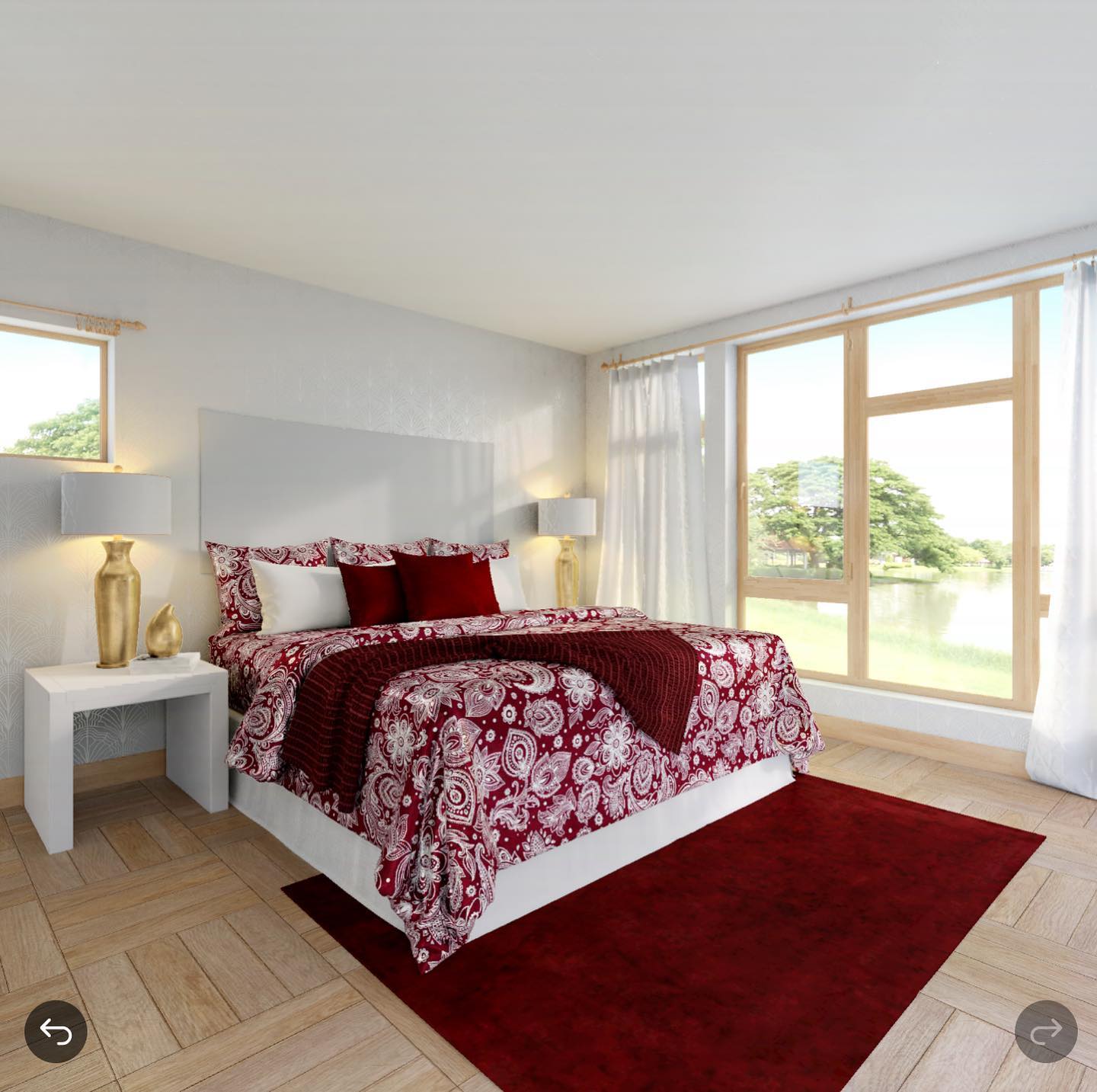 Go for a dark red carpet and some dark red sheets to add that pop to your bedroom. If you fancy sensual colors and you're all about classics, this is one of them! Go for round frames or lamps to make them look gold, expensive and luxurious.
3. Red & Blue Bedroom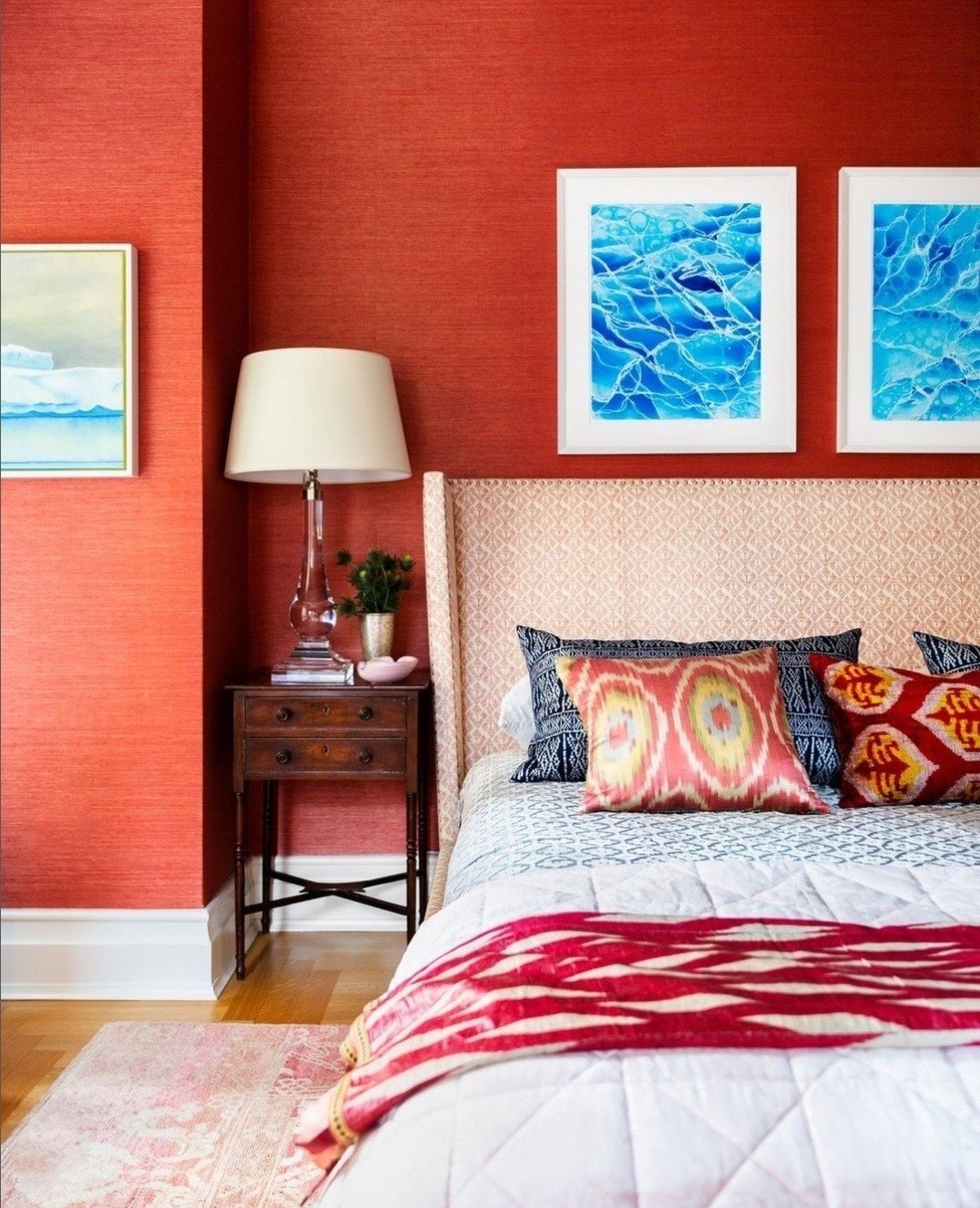 This bedroom has that coastal vibe to it. If you like Mediterranean colors, this is a must-do! Add a bit of color such as red, blue, and yellow to round up this fantasy. The overall vibe will be calm and cheerful, but also stylish. Opt for some older or old-style type of furniture to embrace this overall dark-colored outcome.
4. Dark Red Bedroom With Green Elements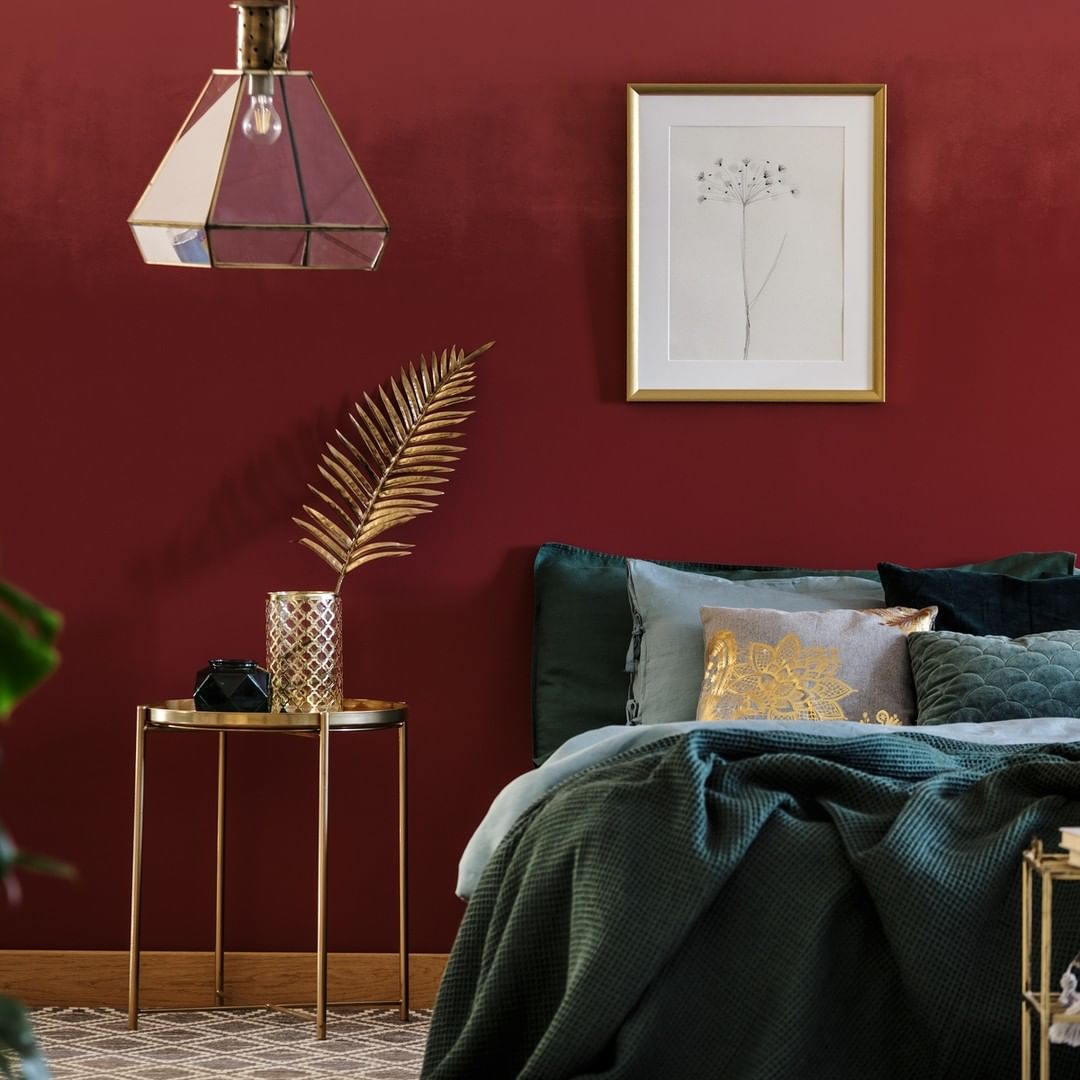 Green and red can make great color duos! You probably never thought about pairing these two together, right? Well, this just goes to show you that they can work! Green, red, and gold can look elegant. If you are super picky and dramatic about your bedroom consider this design. It will leave everyone breathless while still being your own personal oasis of peace.
5. Master Bedroom With Gold Elements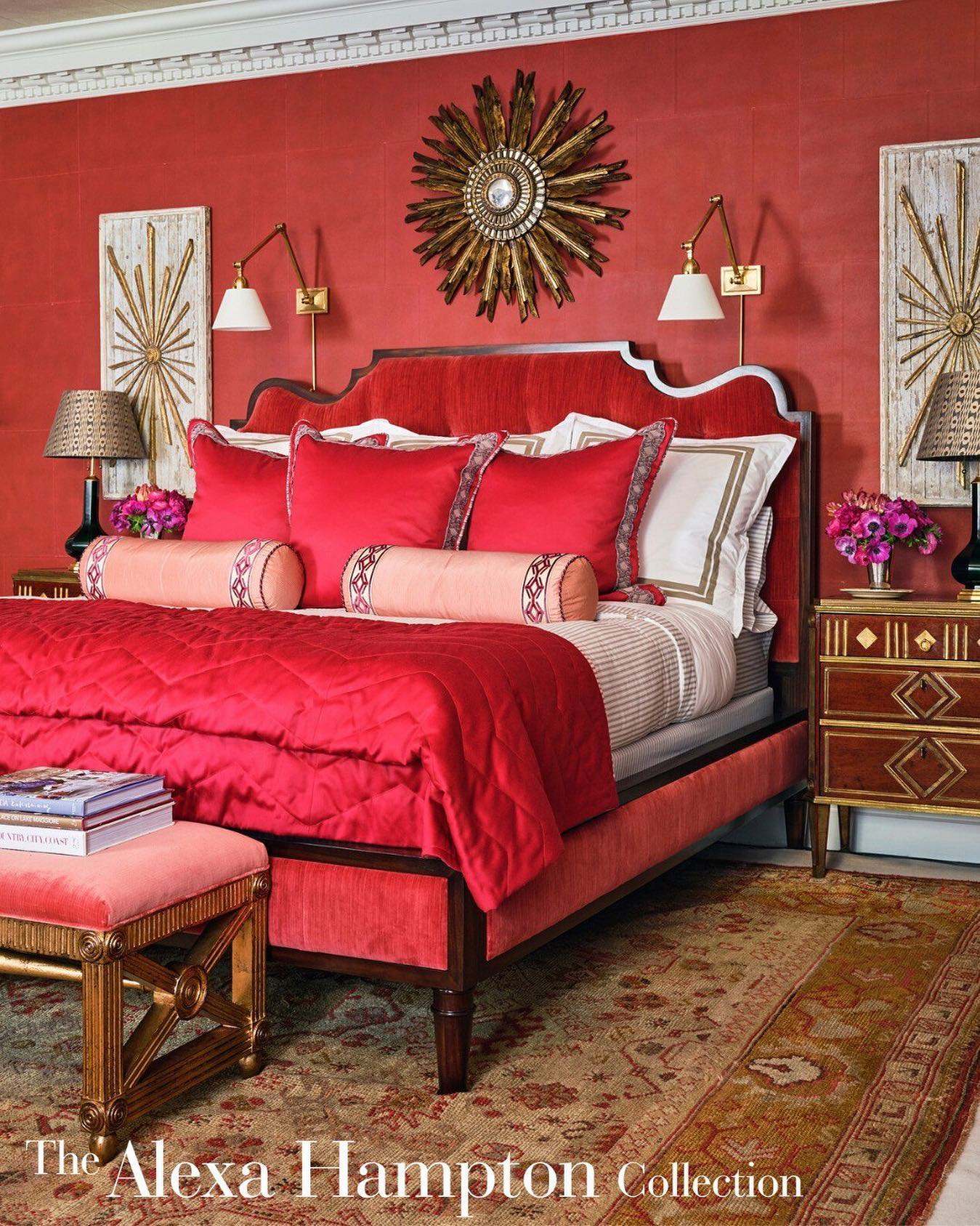 The Master bedroom has to make sense and look super stylish. This one has that tribal vibe and is very voodoo-like! Go for red and gold elements to make this work and look flawless. Big giant cushions or pillows and a ton of red shades will make the room look sensual. Women or men who want class and style, yet something totally different, will like red and gold elements.
Kitchen & Dining Room
1. Red Kitchen With White Color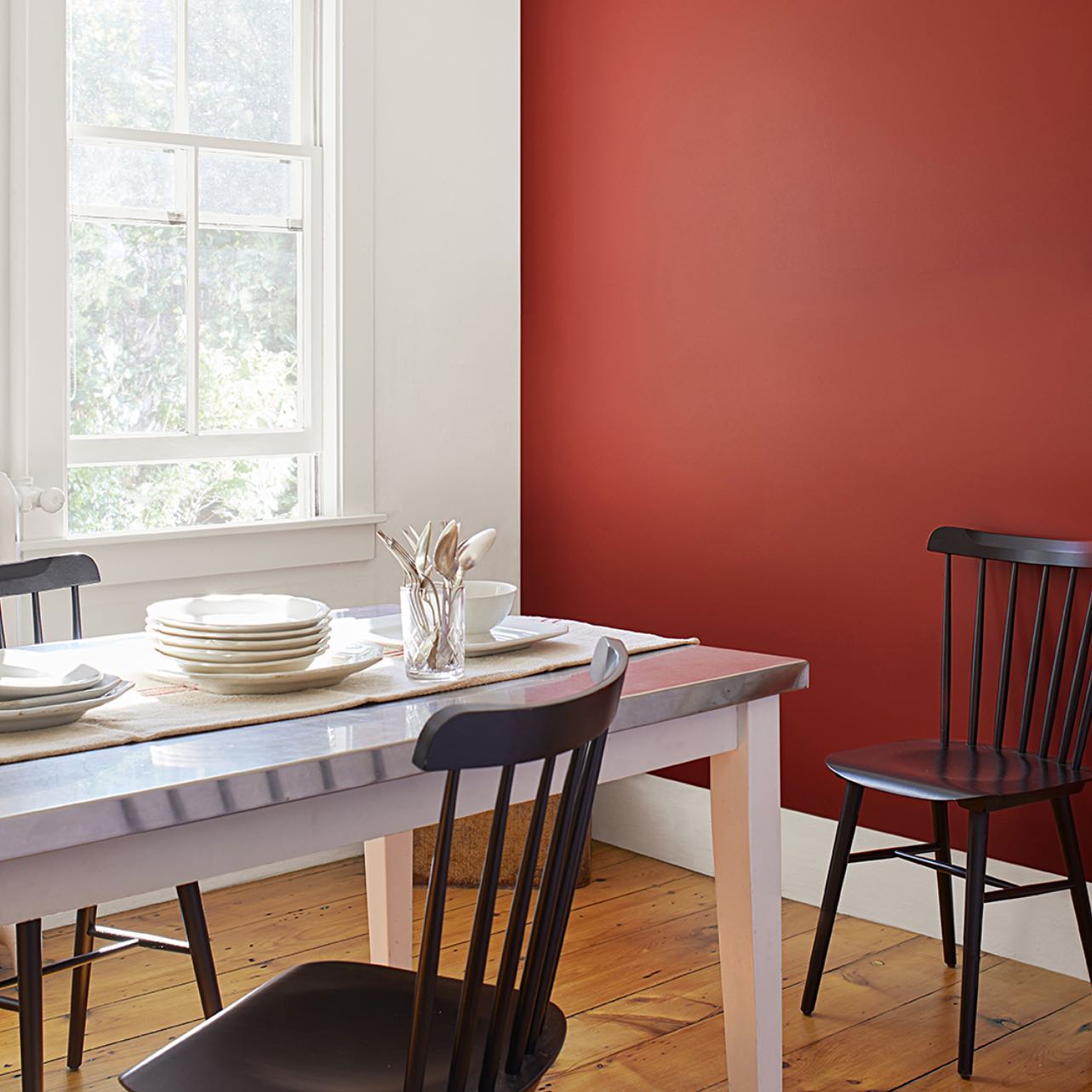 Add a red wall to your kitchen and it won't look plain or simple. This kitchen with a pop of red walls and cool chairs can work and look elegant. It also has that country vibe as you can see and imagine. If you fancy these types of kitchens why not switch up the look a bit just by adding a red wall? So small and simple, yet can make a huge difference.
2. Burgundy Red With Tan Elements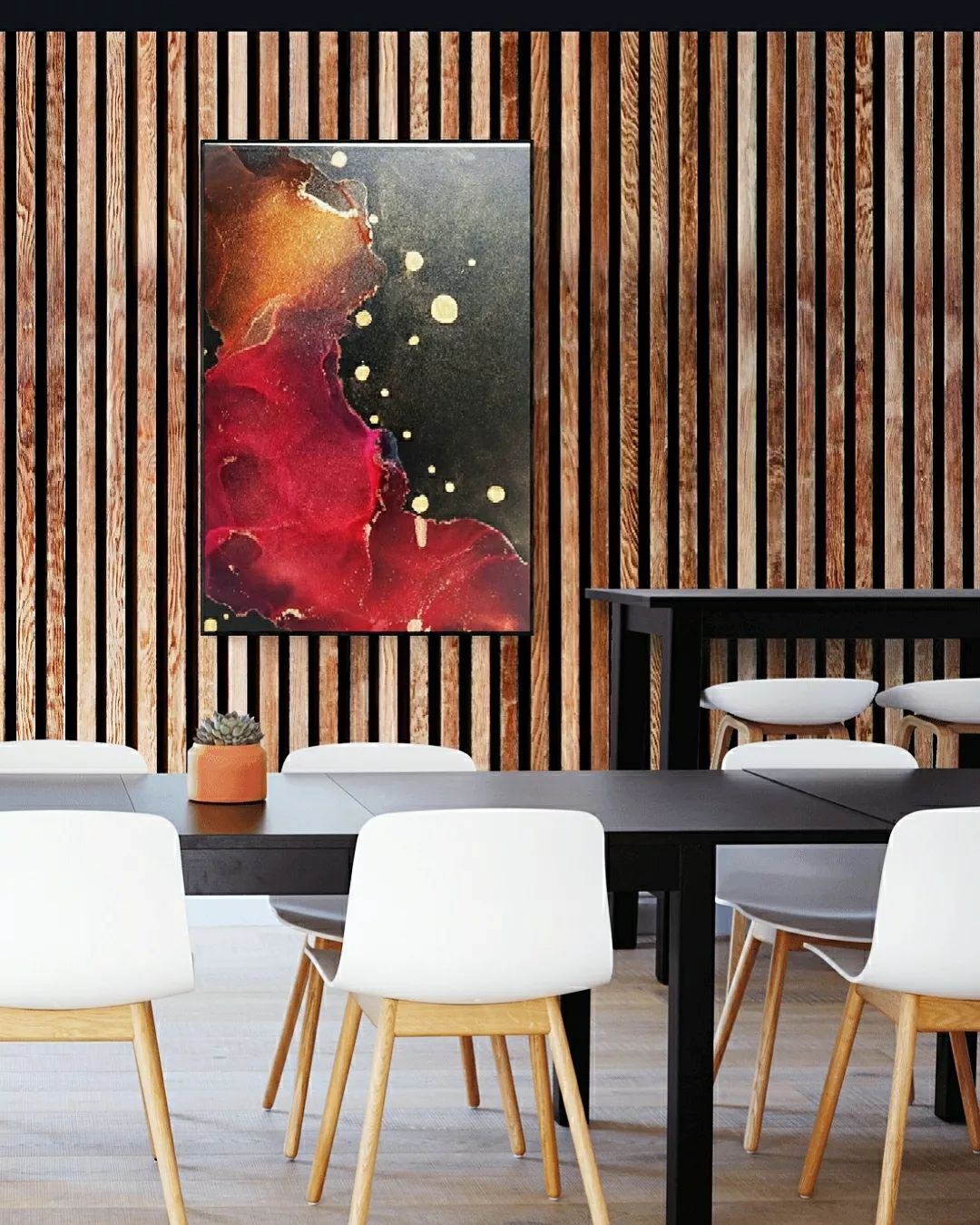 Cool burgundy red room and art that will look amazing and attractive on its own. This kitchen will look open-spaced thanks to these black and nude elements. Go for white chairs to add a bit of simplicity to your new upgraded dining room.
3. Grey Kitchen With Red Elements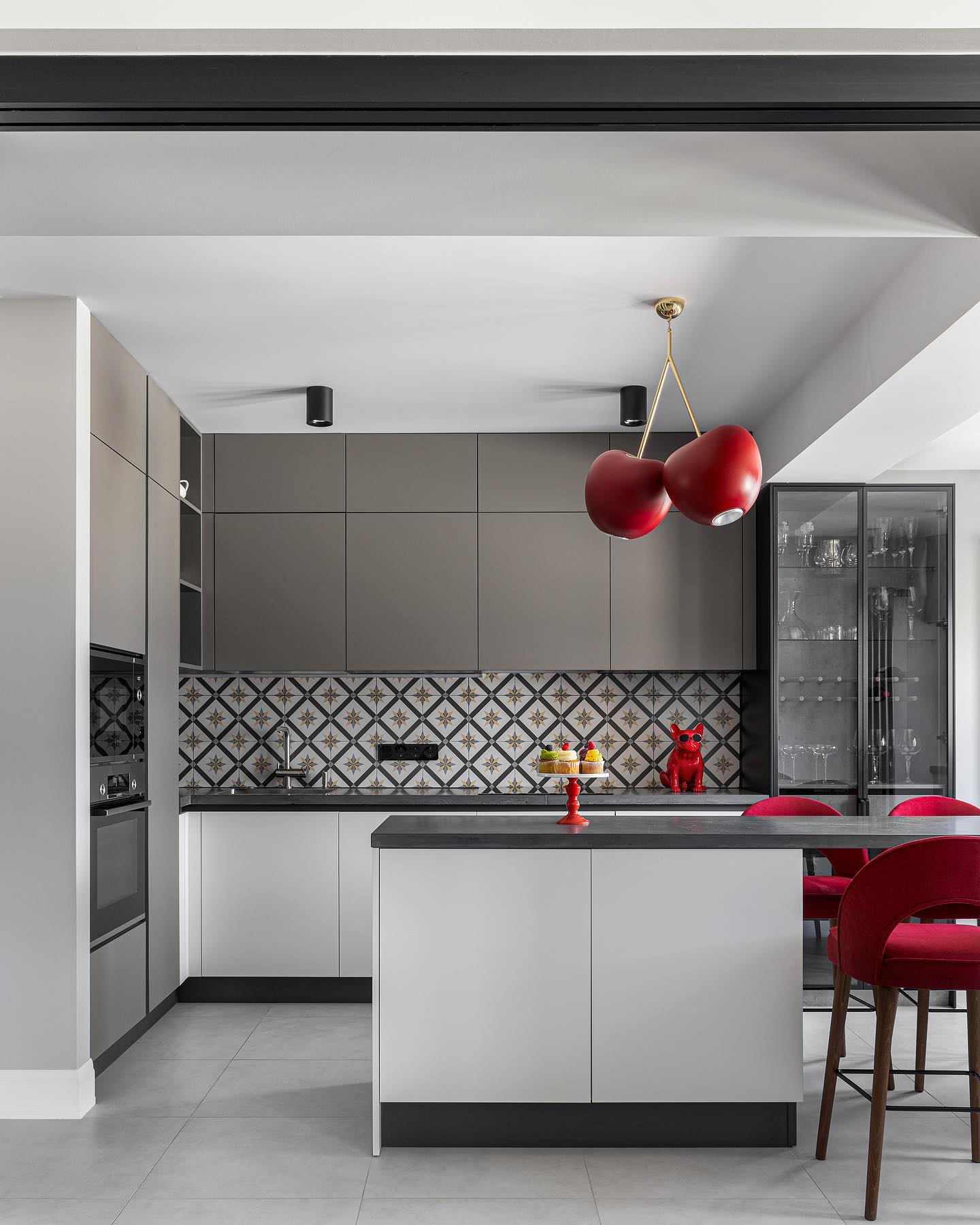 The Grey kitchen is always sleek and elegant. Grey elements can look stylish, and you'll enjoy the high shine finish! You can add a pop of red with this retro bright red cherry light. You can also go for a red chair that will add class and style. This kitchen is very American-like and you're going to like it no matter your style.
4. Traditional Red Kitchen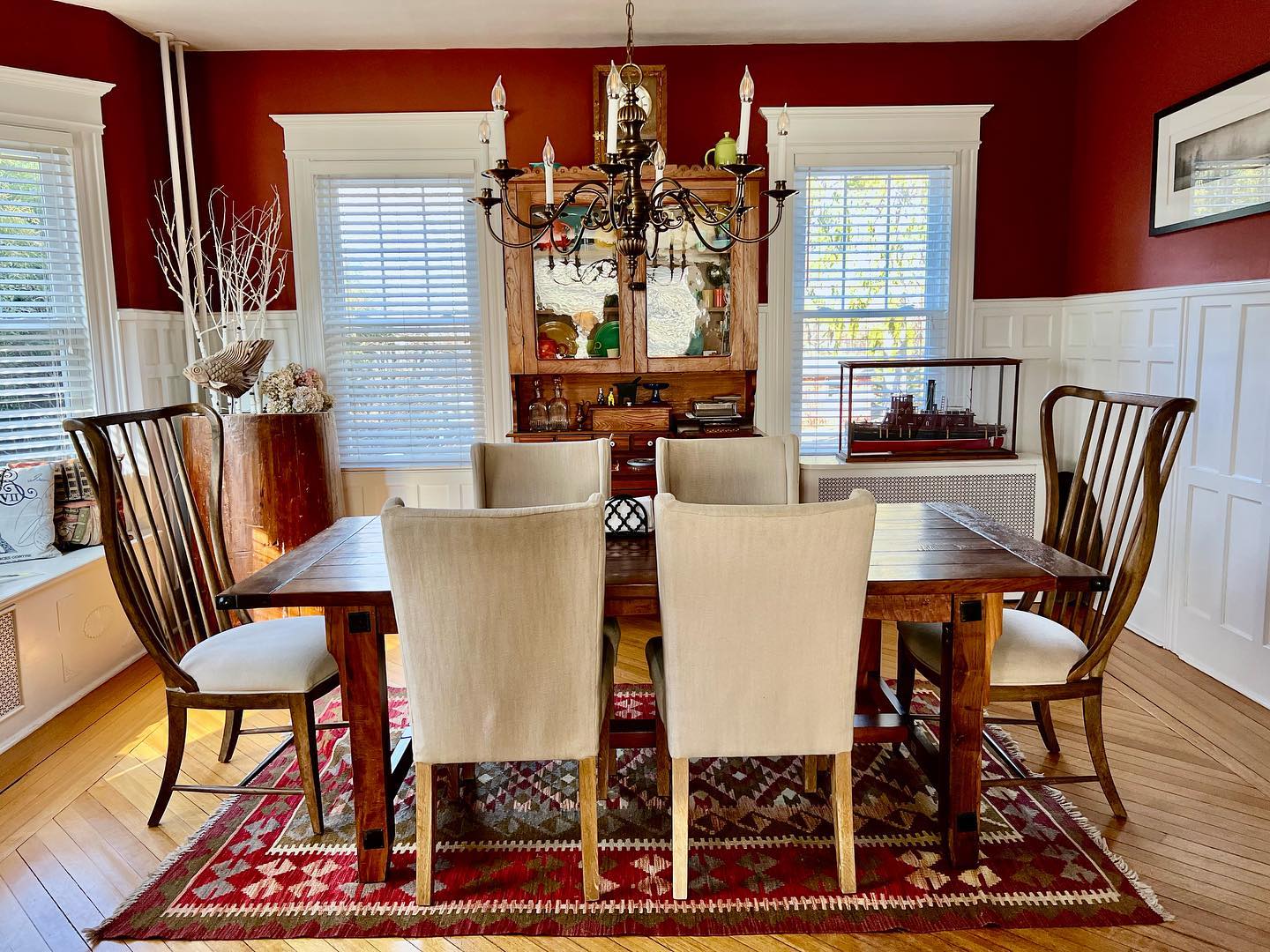 If you fancy traditional looks this kitchen is for you. It will look amazing in beige and brown elements. Add red or burgundy walls to complete the look. A fancy ceiling will also work well and will transform your room into looking very attention-seeking. Don't forget a cool carpet as well that will make your home cozy and relaxing.
5. Outdoor Kitchen Patio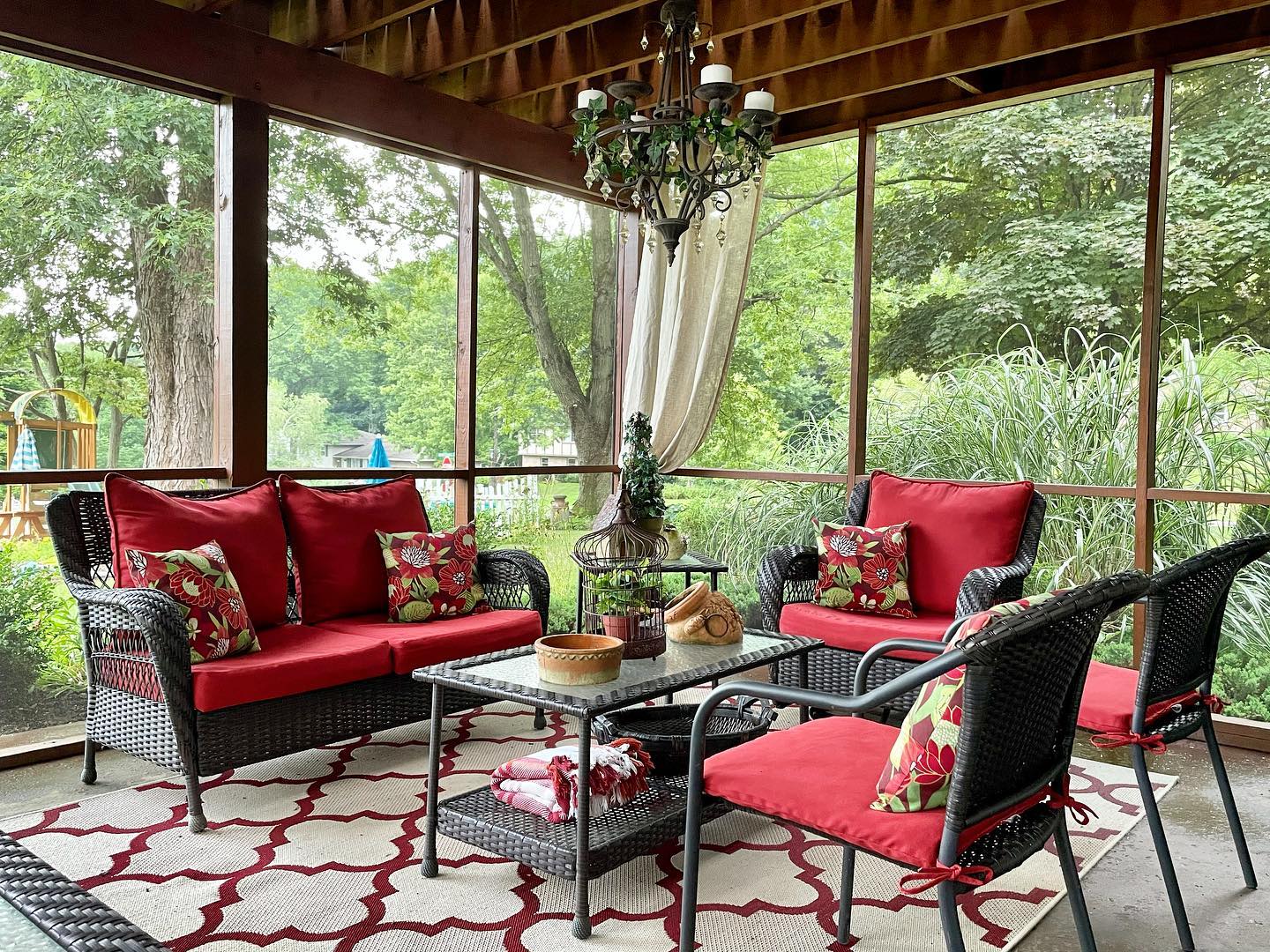 A cool outdoor patio that you can easily transform per your liking. Go for some red sofas and red chairs. You'll enjoy adding a white carpet that has a ton of details on top. Usually, red, black, and white can work well when combined properly. If you fancy switching up colors and your outdoor area quite often this is something to consider since it is so low-maintenance and easy to upkeep.
Retro Corners
1. Office Red Corner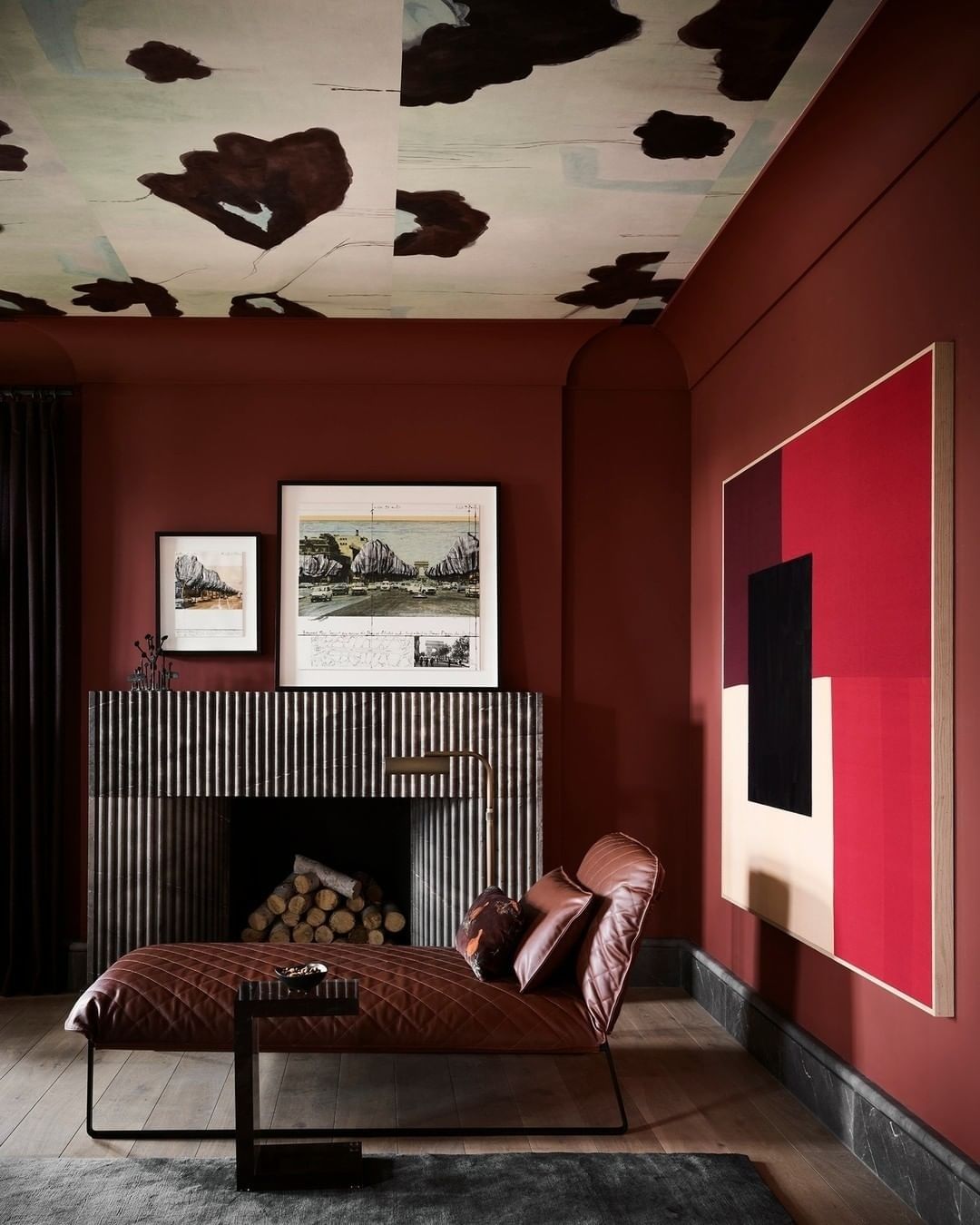 Why not make your office or your workroom a happy and stylish place? This funny and funky ceiling with black and white and a ton of stylish red will look elegant and dramatic. Guys might prefer this outcome a bit more than women. In the end, no one will have as stylish of a place as you.
2. Modern & Trendy Red Room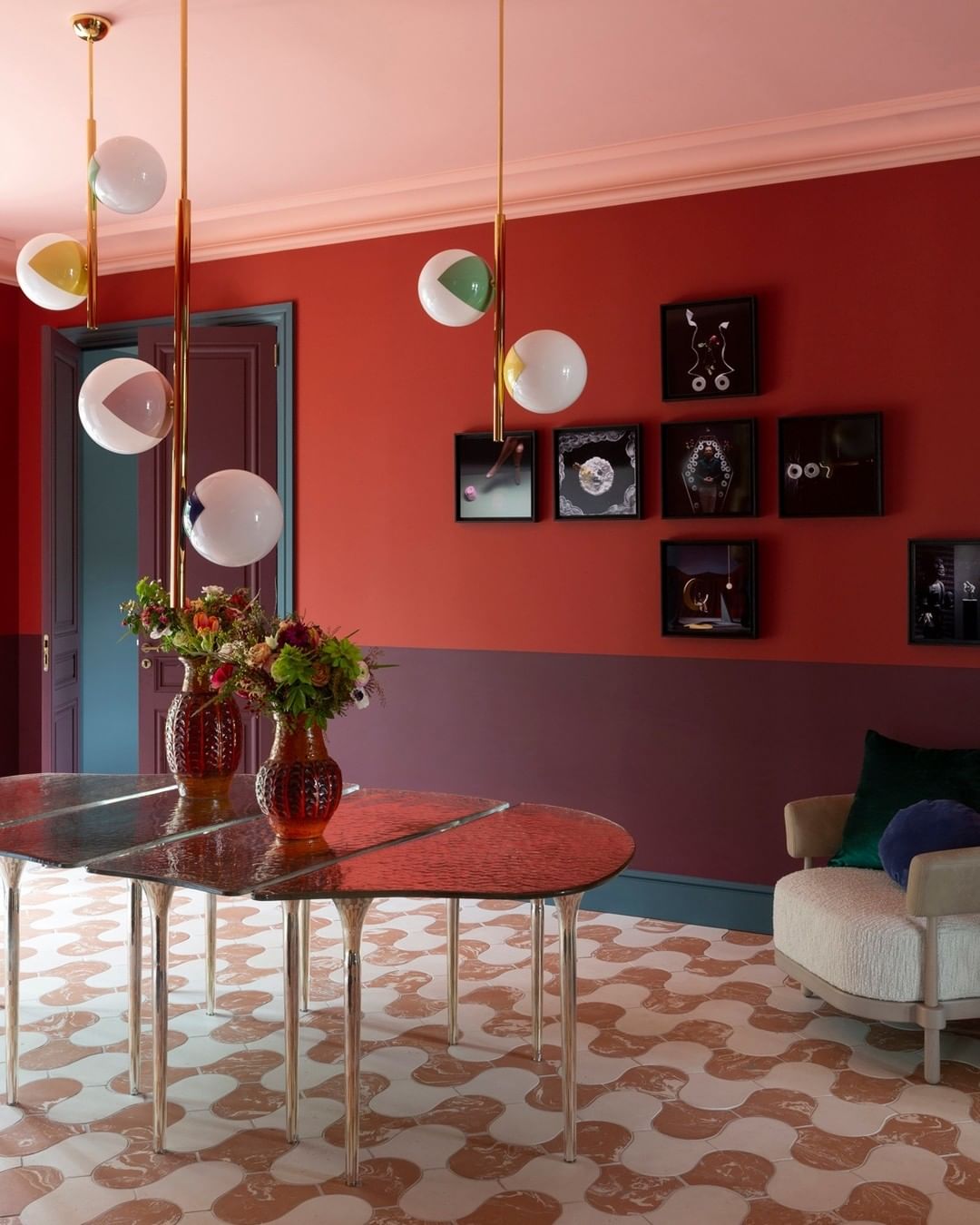 Several shades of red can make a whole different vibe at your home. Add a red vase on top and opt for some black pictures or frames that will add style to your elegant space. People who enjoy abstract art and retro concepts will see it all with this design. In most cases, this type works so well for big and small spaces.
3. Staircase Elements With A Pop Of Red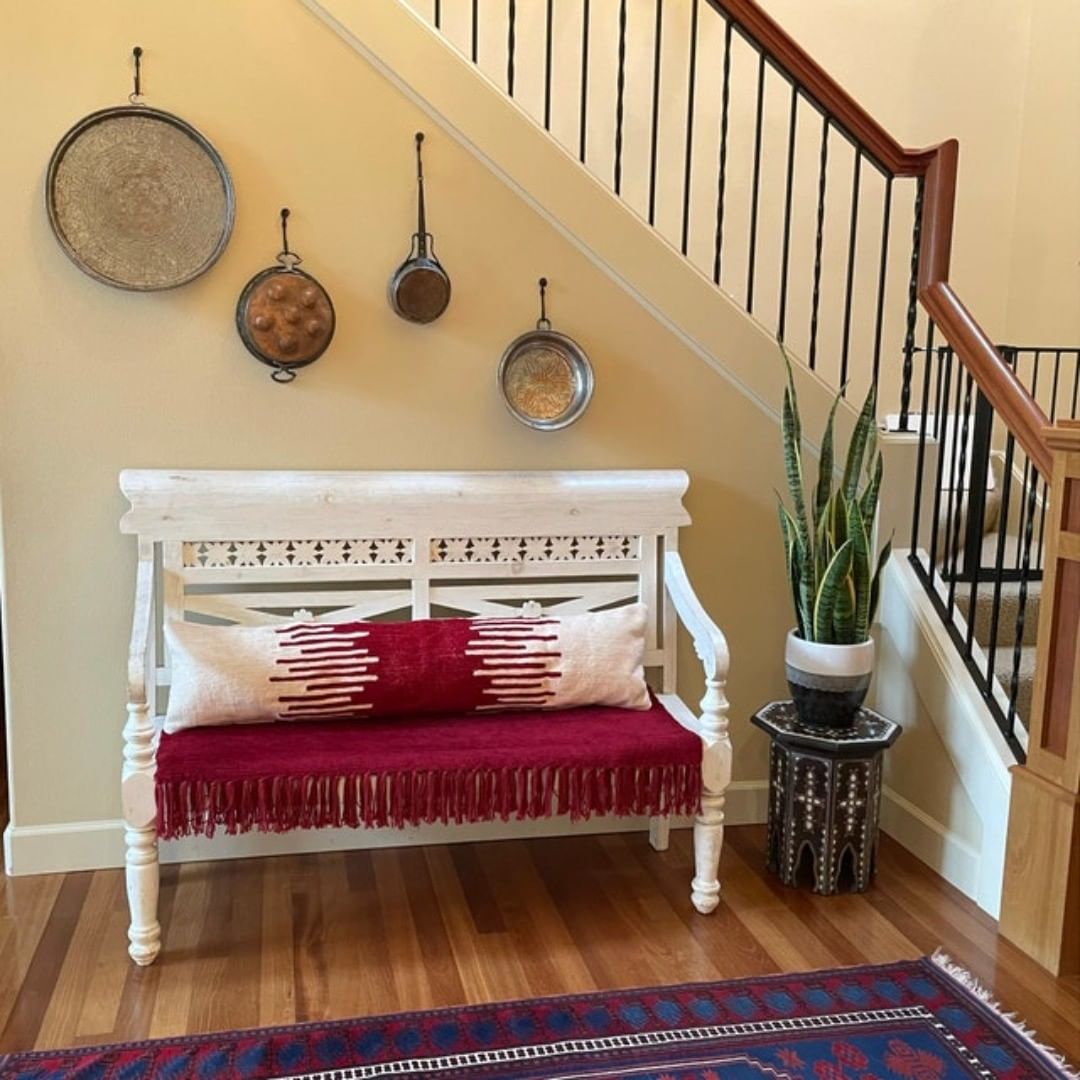 Beige or nude walls combined with red and white look very old-school and western-like. This under the staircase area with a sitting lounge will look cool and bold. People will wonder a lot about your preference and your choice of colors. Why not show them how much style you can have with your welcoming area, and only some crucial bits and pieces?
4. Red Reading Corner With White Elements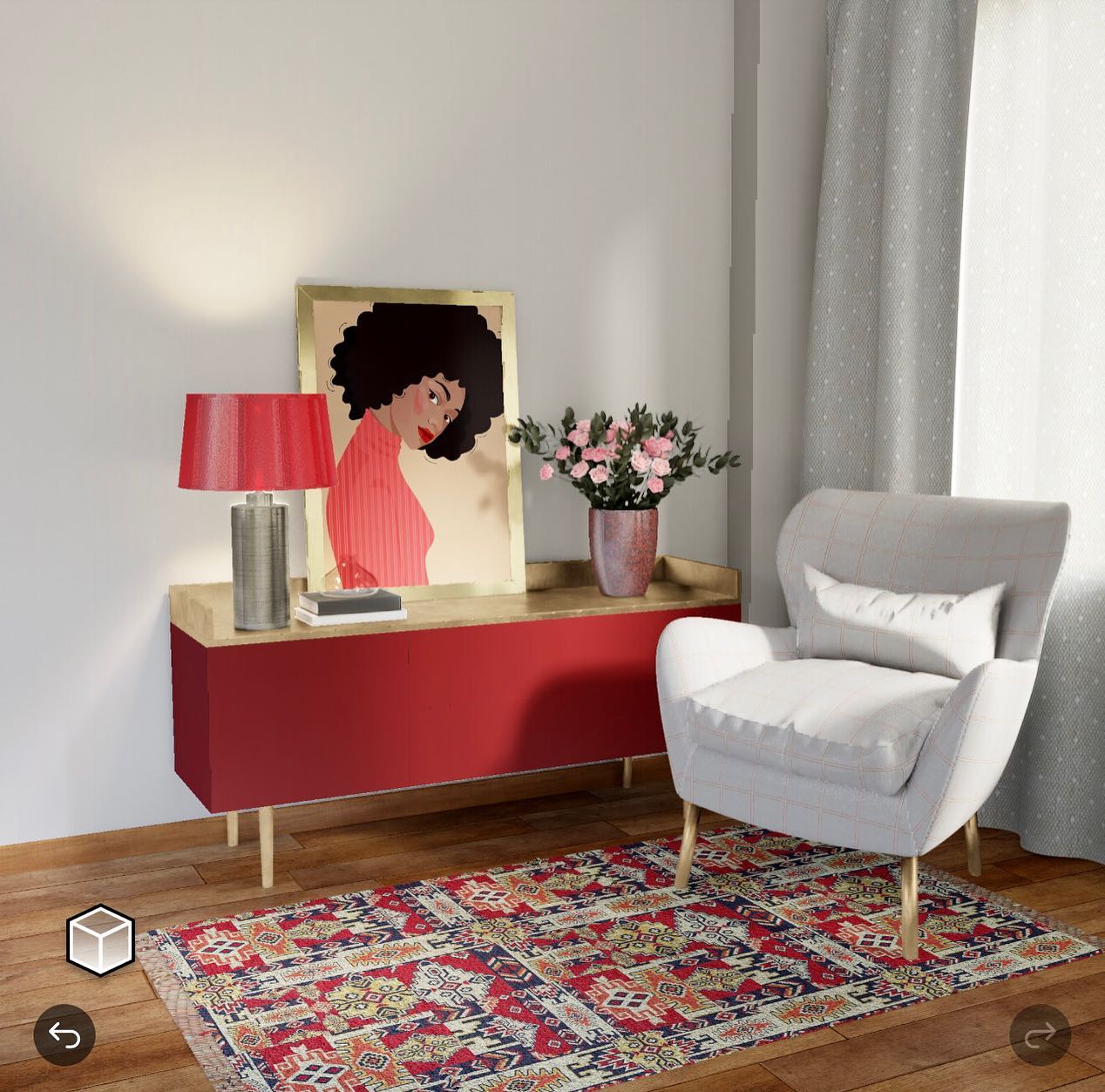 Who wouldn't want to read within this reading corner or reading area? Everyone will want to copy your style. This grey chair will complement the space. Add a bright colorful carpet with a funky pattern that you'll have for years to come. The space will look fresh and vibrant, and who doesn't want that in their home?!
Ready For Some Home Renovations And Touch-Ups?
Are you ready for a pop of color and this bright red hue? If so, make sure to let us know which design and room decoration are your favorite. All of these looks can work no matter your style, just customize and find something that works and looks amazing for your personal style.