A mantel is the flat horizontal surface above a fireplace. It's usually made of wood and covered with a coat of paint or veneer. A mantel can be used to display artwork and decorative items, but it can also serve as an extra shelf for books and other household items.
The key to creating the perfect mantel is choosing the right materials and style for your space. When deciding what kind of decoration you want on your mantel, think about how it will complement the rest of your interior design elements. For example, if you have lots of plants in other parts of the room, consider adding some greenery on top of the mantel as well!
Here are some of our favorite mantel decor ideas:
– Organize your mantel with family photos. Create a gallery wall by displaying different sizes of photos in frames.
– Add pops of color with small decorations like flowers or candles in glass jars.
– Try using an antique mirror as an accent piece on the mantel. It will look beautiful reflected in the shine of candles or lamps!
– Add some greenery to the mantel with plants and flowers. You can use small pots or plant stands to hold them or you can even hang them from the ceiling if there's room!
– Use your mantel to display books, vases, or framed art. You can use small shelves on the edge of the mantel for these items if there isn't enough space for them elsewhere in the room.
For more mantel decor ideas and inspirations for creating a beautiful mantel, check out 20+ examples below:
1. Simple Mantel Decor Idea
If you enjoy an all-white simple and clean aesthetic, this will suit you! Show off your style and your love for elegant and open spaces with this white wall and a mirror decoration on top and above your mantel.
2. Vase Mantel Decor Idea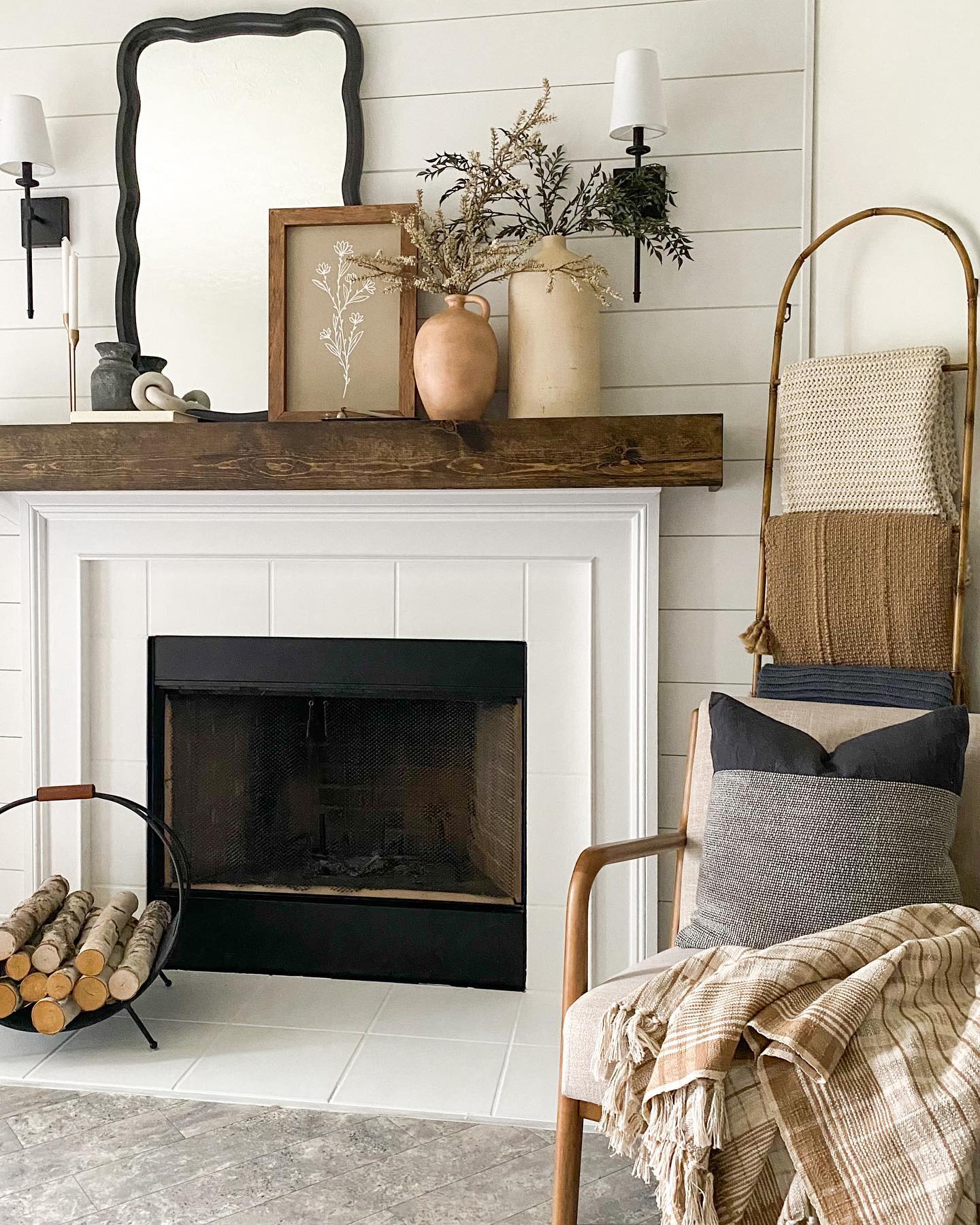 If you're someone who likes to collect a ton of different items and cool little things, why not show them off? Those who have and love their vase collection will enjoy showing them off on top of their mantel. The more the merrier rule does apply here.
3. Candle Mantel Decor Idea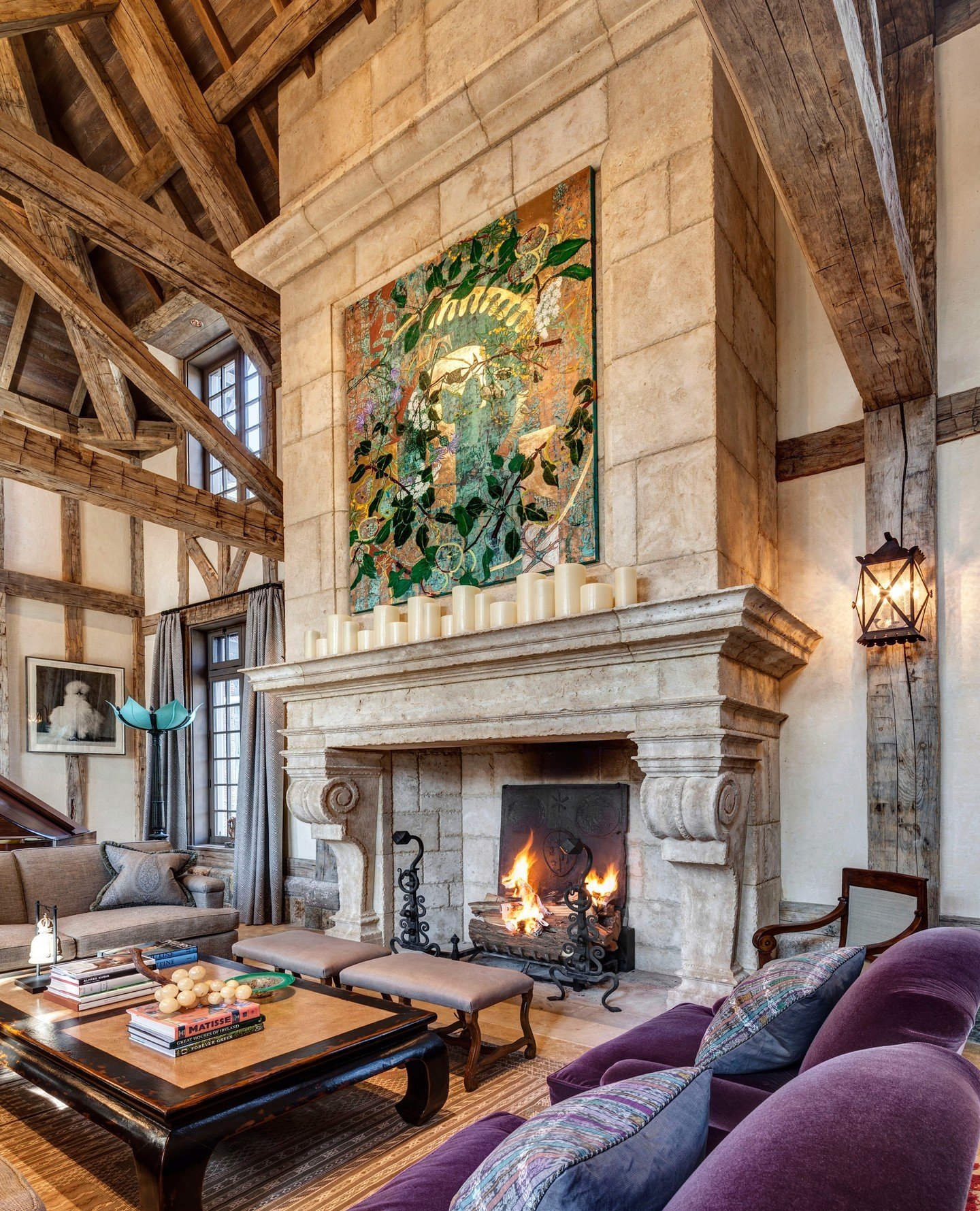 Since fall is here, why not decorate your mantel with several different and cute candles? A ton of us love to enjoy a peaceful vibe and a calm evening by lighting these up, right? If so, go all the way out and decorate your mantel with different kinds of highly scented candles for a flawless and full enjoyment mode.
4. Mantel Decor Ideas Clock & Candles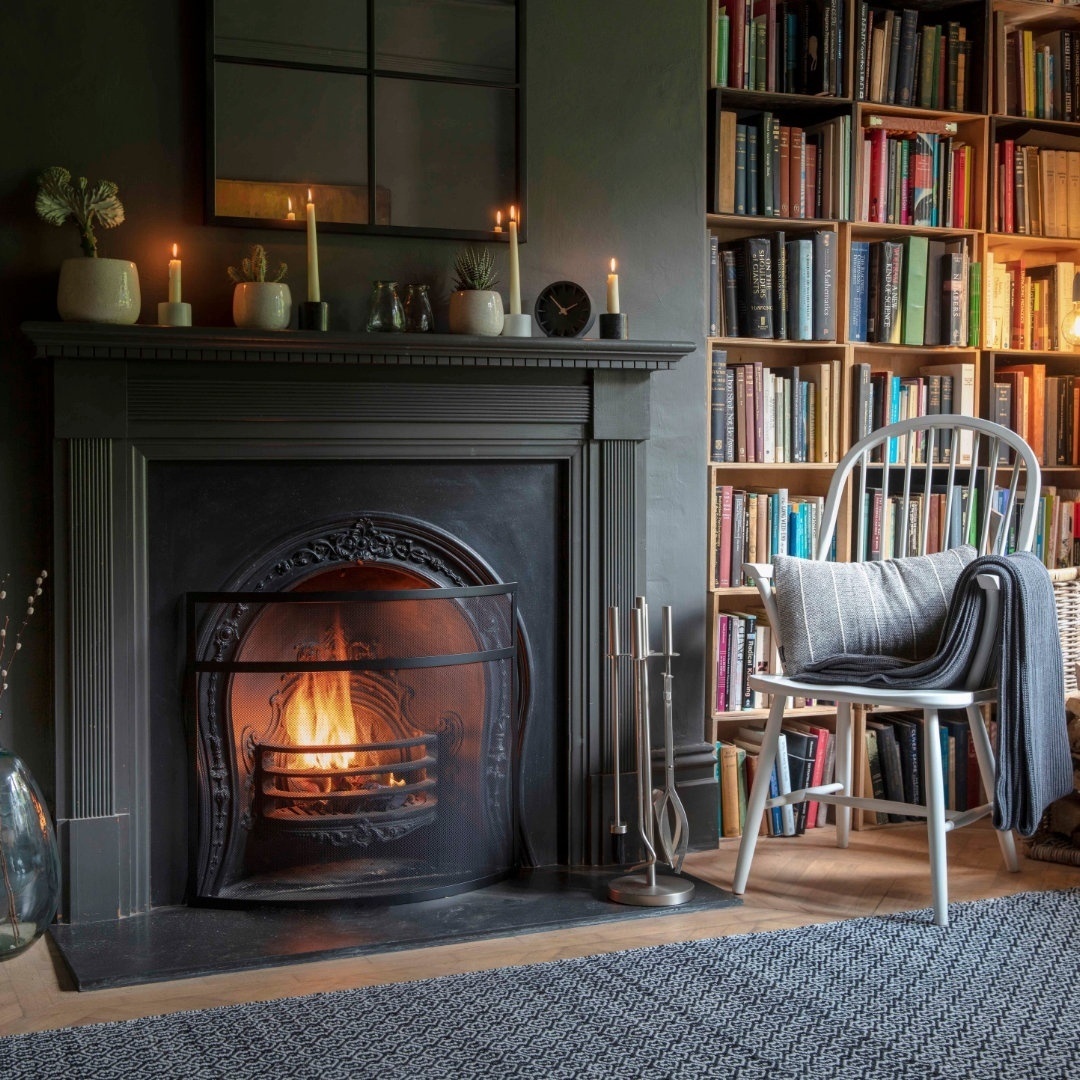 Decorate your mantel the right way and with all the appropriate accessories! If you plan on celebrating Halloween and you're all about fun decorations, this concept will suit you. Let the season speak to you and go all out with your favorite candles, plants, or even pictures.
5. Christmas Mantel Decor Idea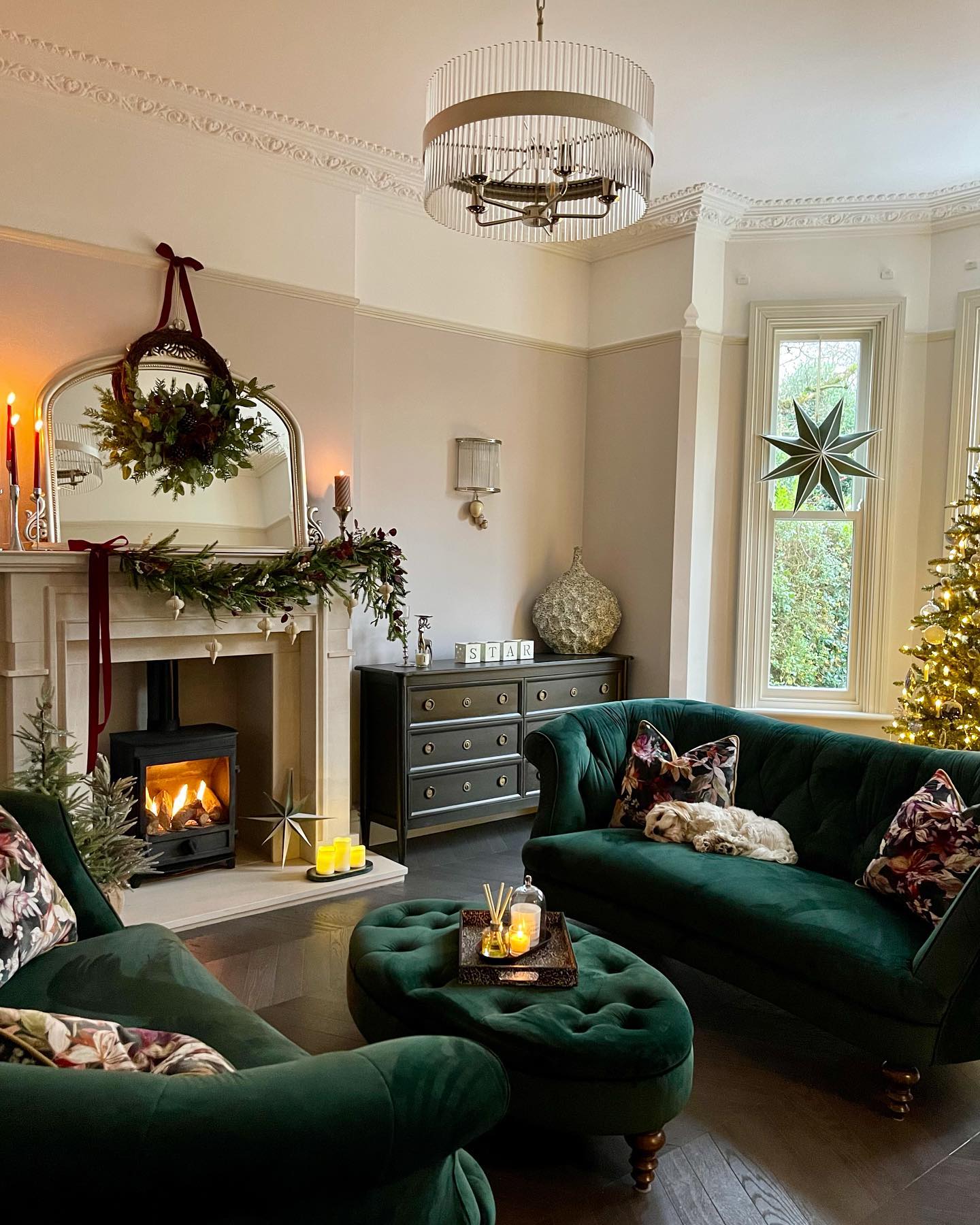 Christmas decorations and this Christmas mantel decor are for those who love to switch up their looks often and based on the current season. If you're someone who likes floral creations and you enjoy decorating your fireplace in style, this is the right way to do it! A couple of branches and a mistletoe will round up the whole room together, trust us.
6. Wooden Beam Mantel Decor Idea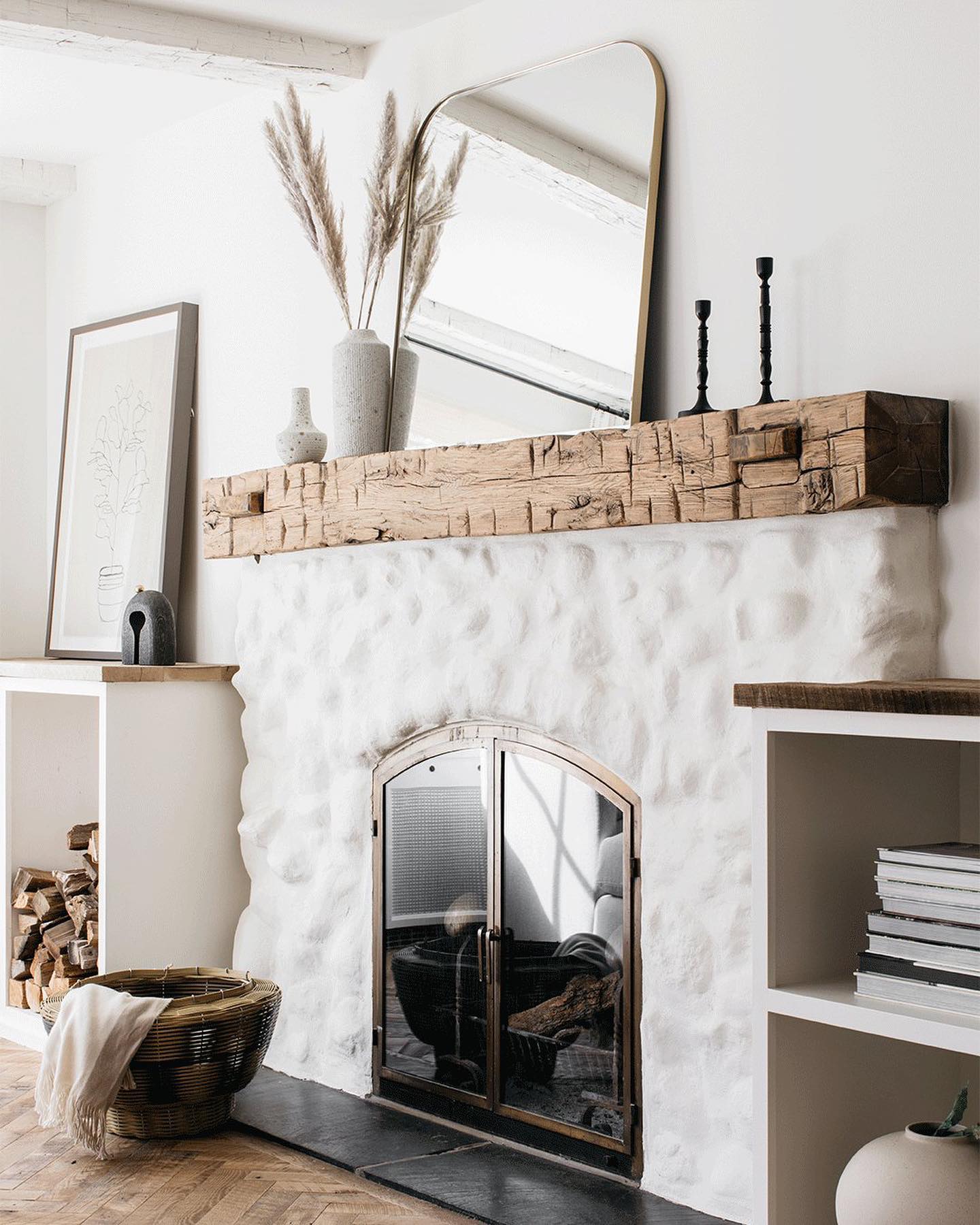 How about you give it a go with a wooden mantel?! This is an unusual finishing touch, yet it looks so divine and unique. You'll enjoy placing flowers and a mirror on top to get this chic and retro little corner. If you're someone who lives for that bohemian vibe, this is going to suit you and your character so well!
7. Vibrant Green Flowers Mantel Decor Idea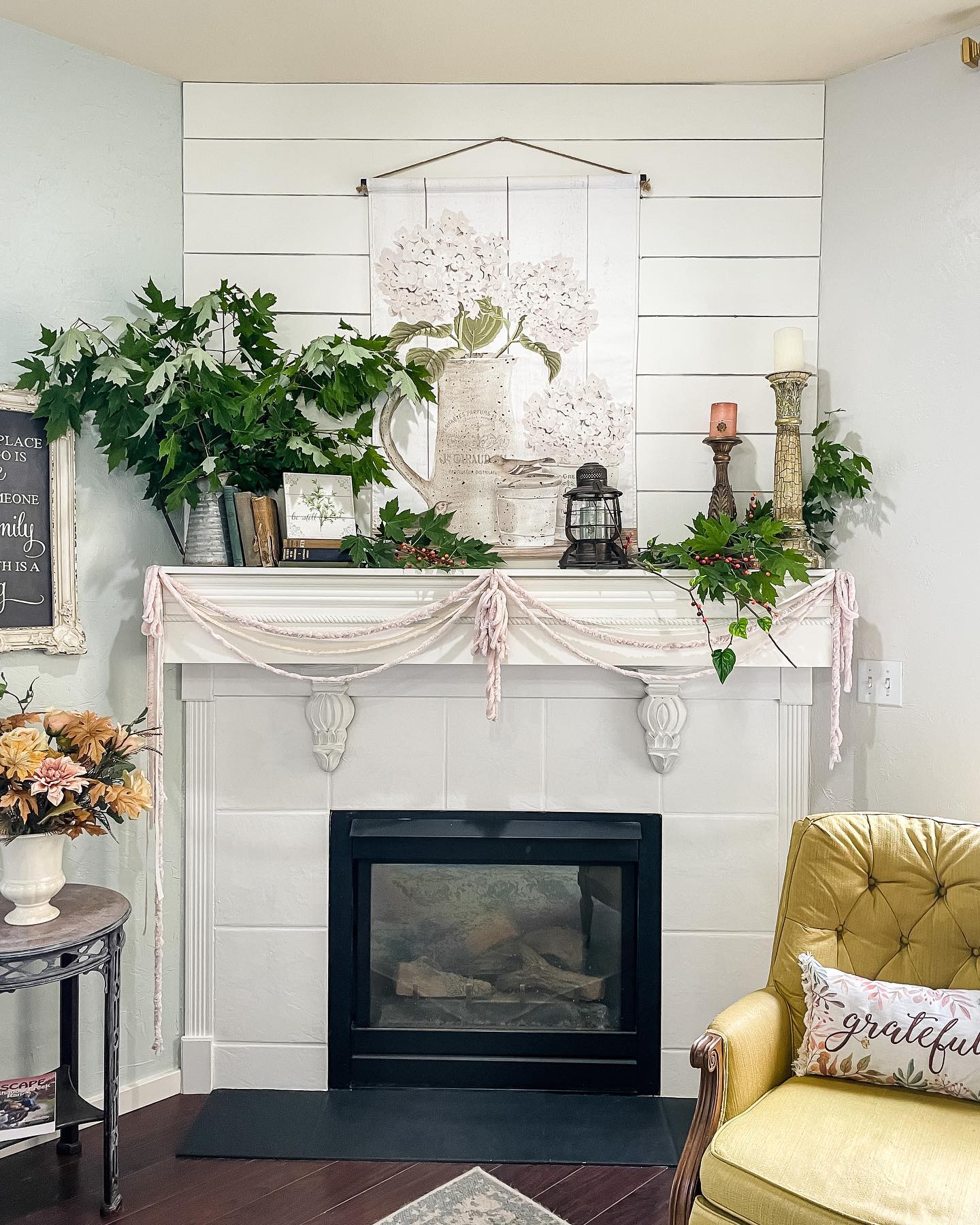 If you're someone who can handle the maintenance and upkeep of your living room, why not spoil yourself with real flowers? This is a gorgeous, vibrant and lovely little corner that can look fancy and modern. As long as you can keep watering your plants, why not give it a go?
8. Candle & Pictures Mantel Decor Idea
Candles and pictures can make every room come to life! Decorate your little mantel corner by looking into this inspiration. Most women are going to enjoy this stylish (yet feminine) creation, that will suit singles and younger girls the best.
9. Colorful Lantern Mantel Decor Idea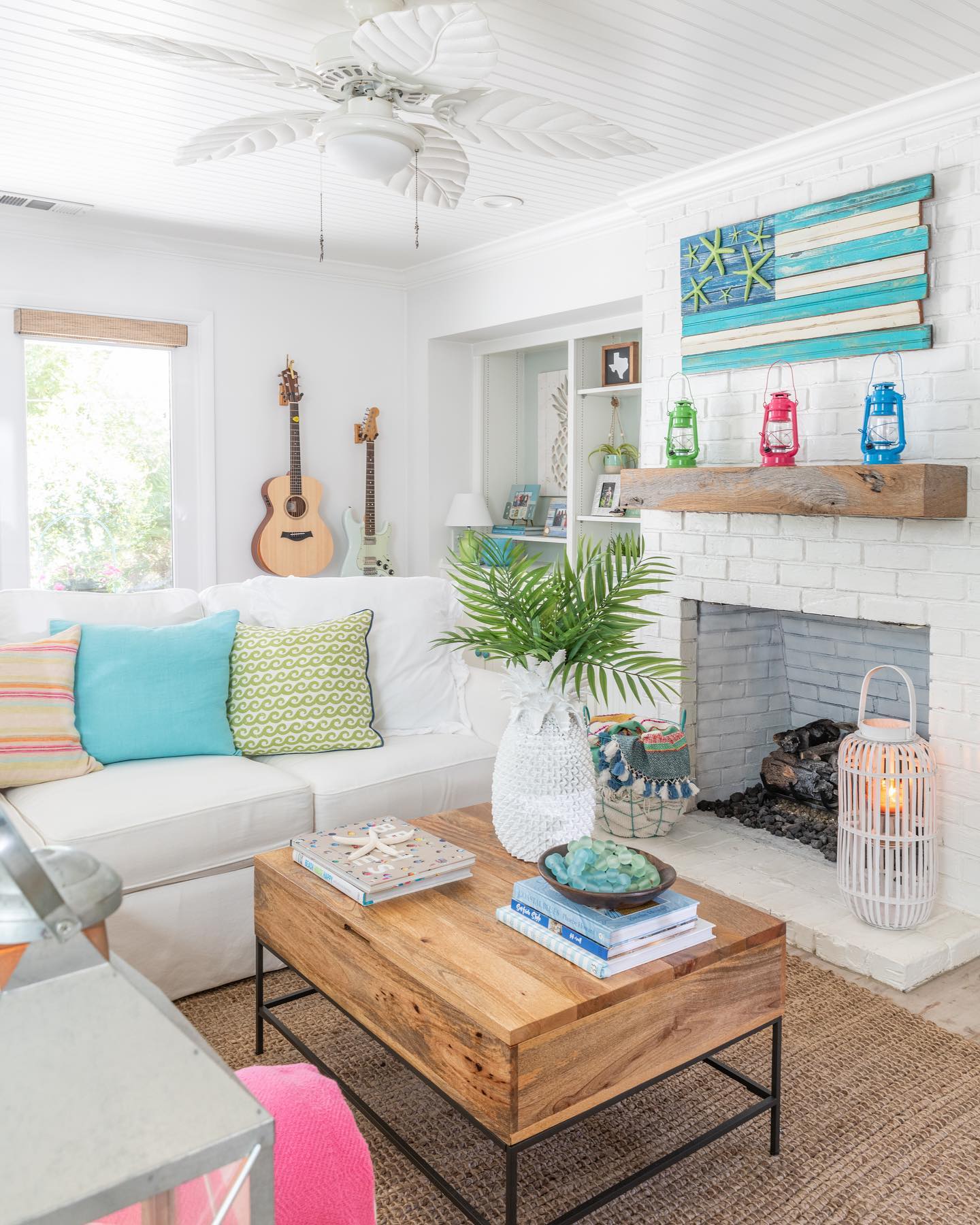 Sometimes people love to go all out and have fun with different colors and patterns. Do you want to experiment yourself? If you enjoy that boho and retro vibe and you want to add as much color as possible, why not do it with these lanterns?! The picture above will also tie the whole thing together, making it the perfect design for young souls and party lovers.
10. Dark Green Foliage Mantel Decor Idea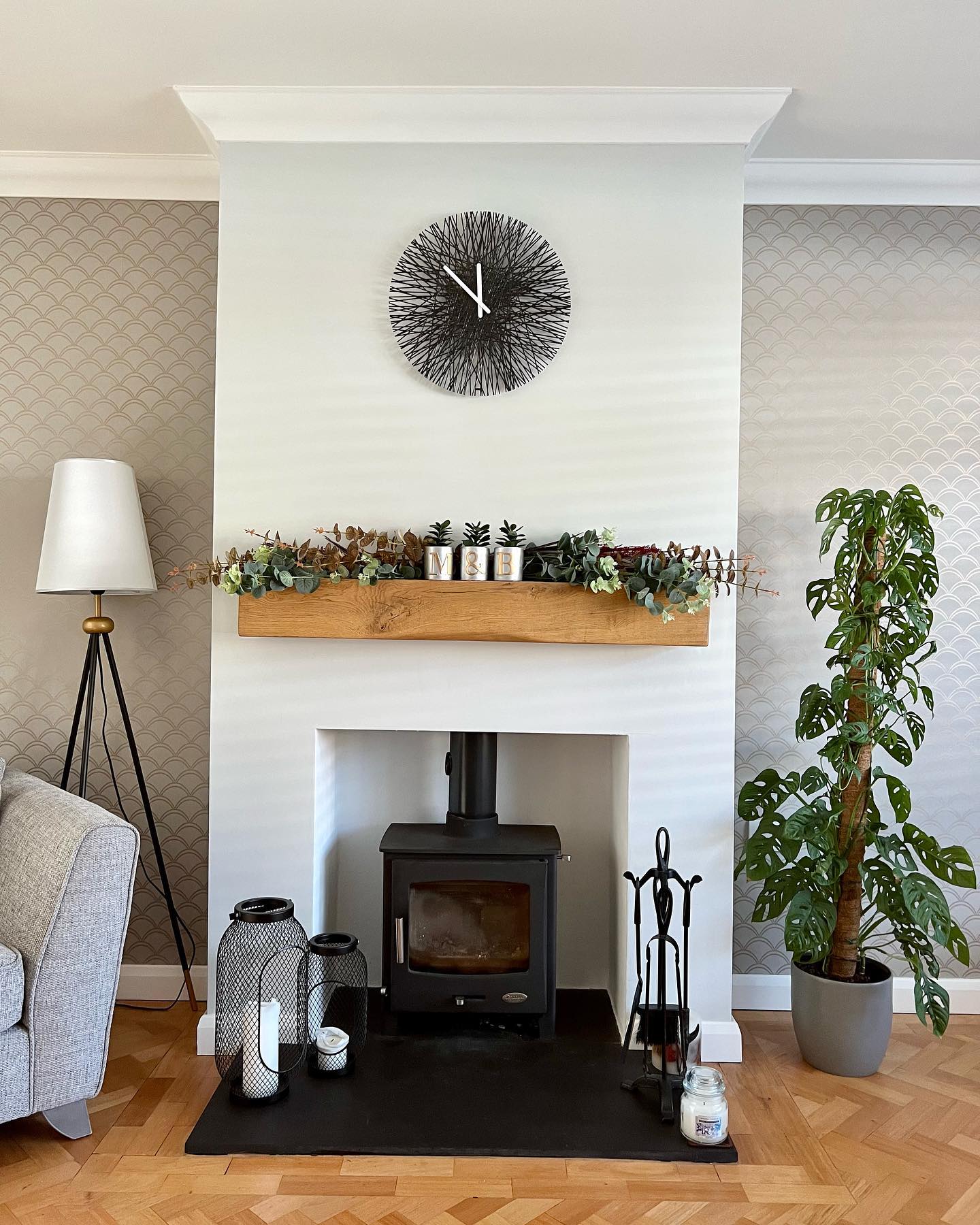 Dark green foliage on top of your mantel is going to add so much class and style. If you're someone who enjoys that natural and rustic look, this will suit you. Also, the end result is very traditional and homey, ideal for most couples who like that cozy look.
11. Pretty Artwork Mantel Decor Idea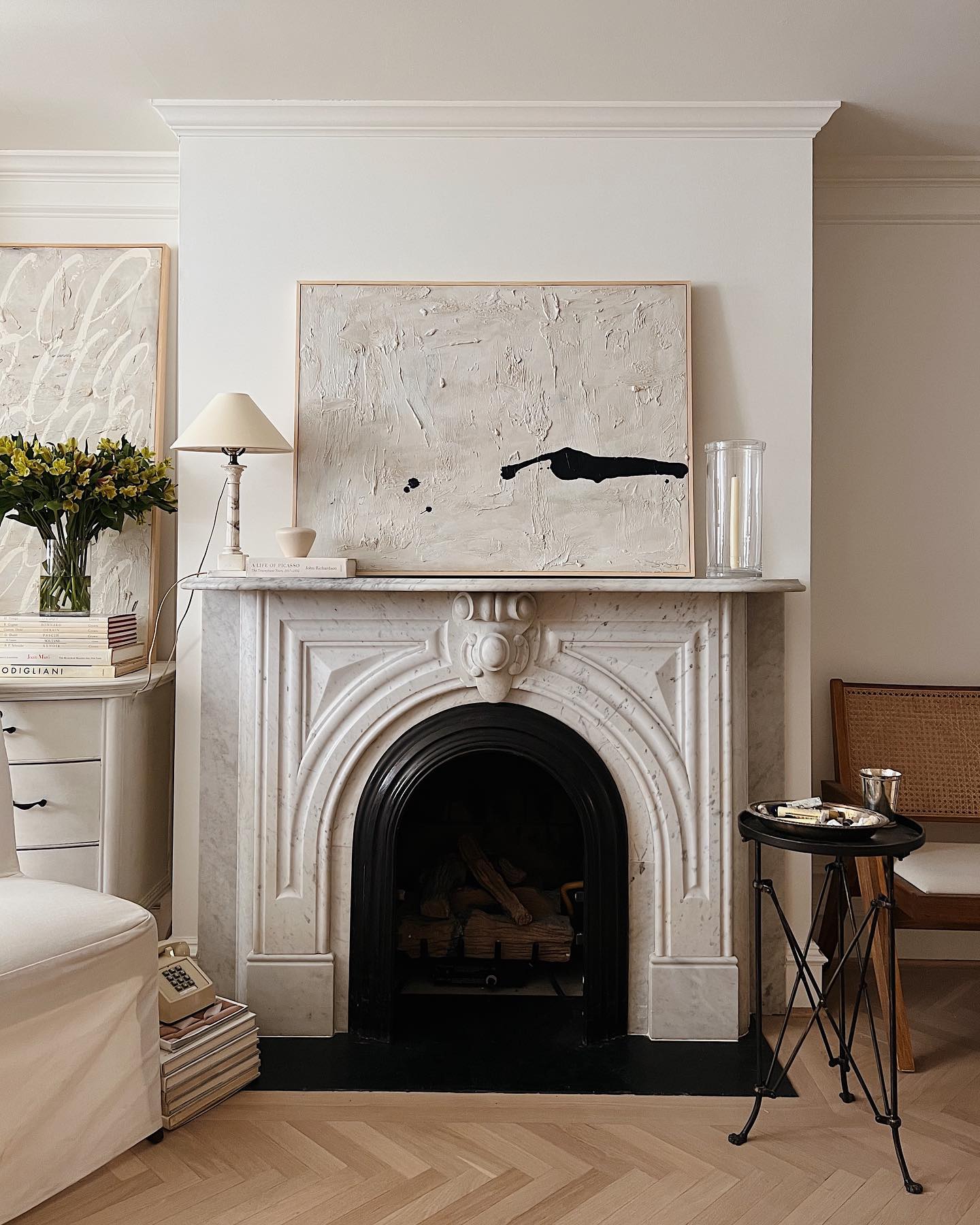 You can go for a picture on top and above your mantel. The best part about this accessory? It can be something that you create on your own. These DIY experiments and fun little creations will transform any room. Stick to this monochrome and white color concept if you enjoy elegant ideas.
12. Pots Mantel Decor Idea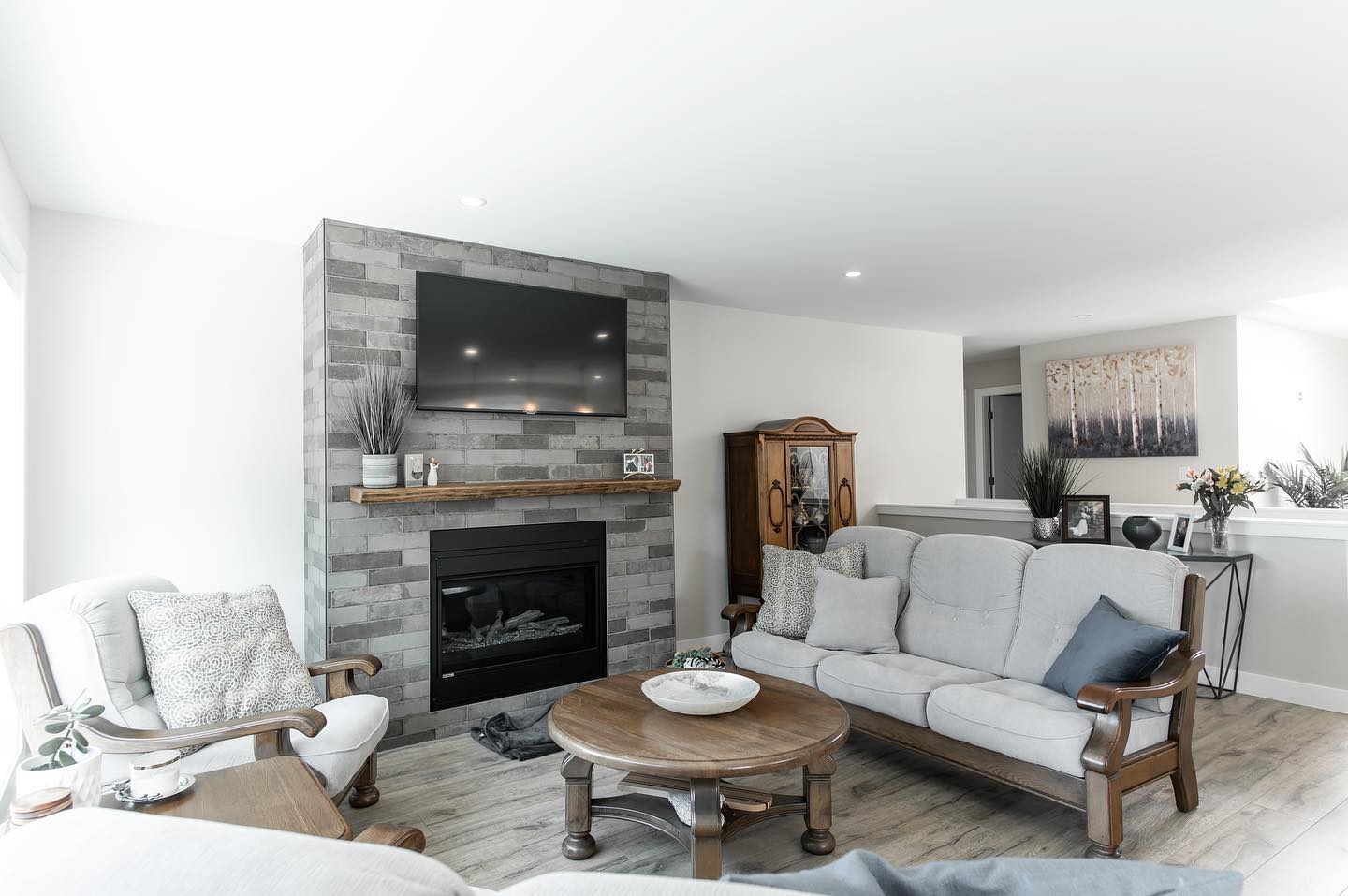 Throw on a ton of cool and fun pots on top of your mantel. If you enjoy adding stylish details and you're keen to spice your space up, this living room is the one for you! Make sure that you stick to this monochrome color combo to enjoy the stylish fantasy.
13. Picture And Flowers Mantel Decor Idea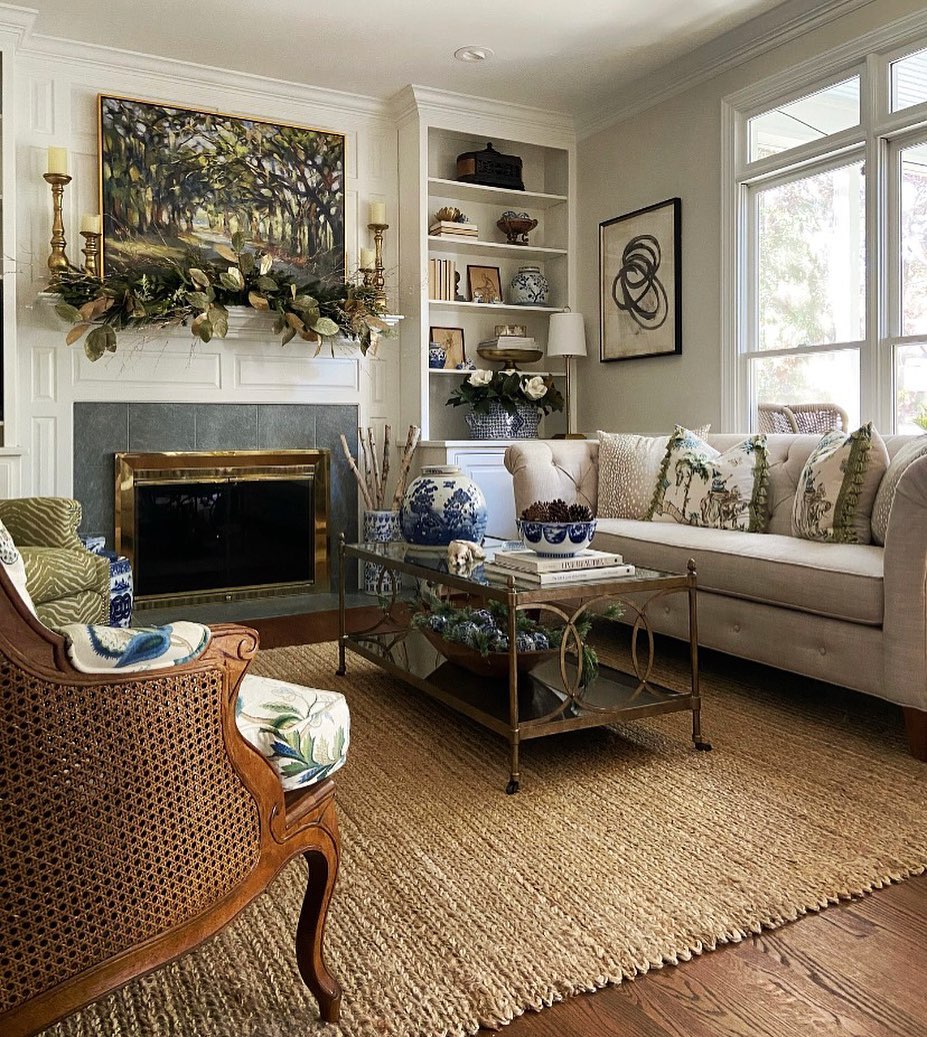 Artsy souls will enjoy adding a ton of pictures to their living room and their open space. This mantel decoration is very big and bold, a must-do for those who prefer extravagance. The final result might be a high-maintenance room, but it is a gorgeous corner to explore if you can handle the upkeep and its maintenance.
14. Mirror Mantel Decor Idea
Add a stylish mirror such as this one above your mantel and you're going to enjoy the attention to detail. If the whole vibe of your living room is coastal and cozy, this will work well for you and your entire family.
15. White Mantel Decor Idea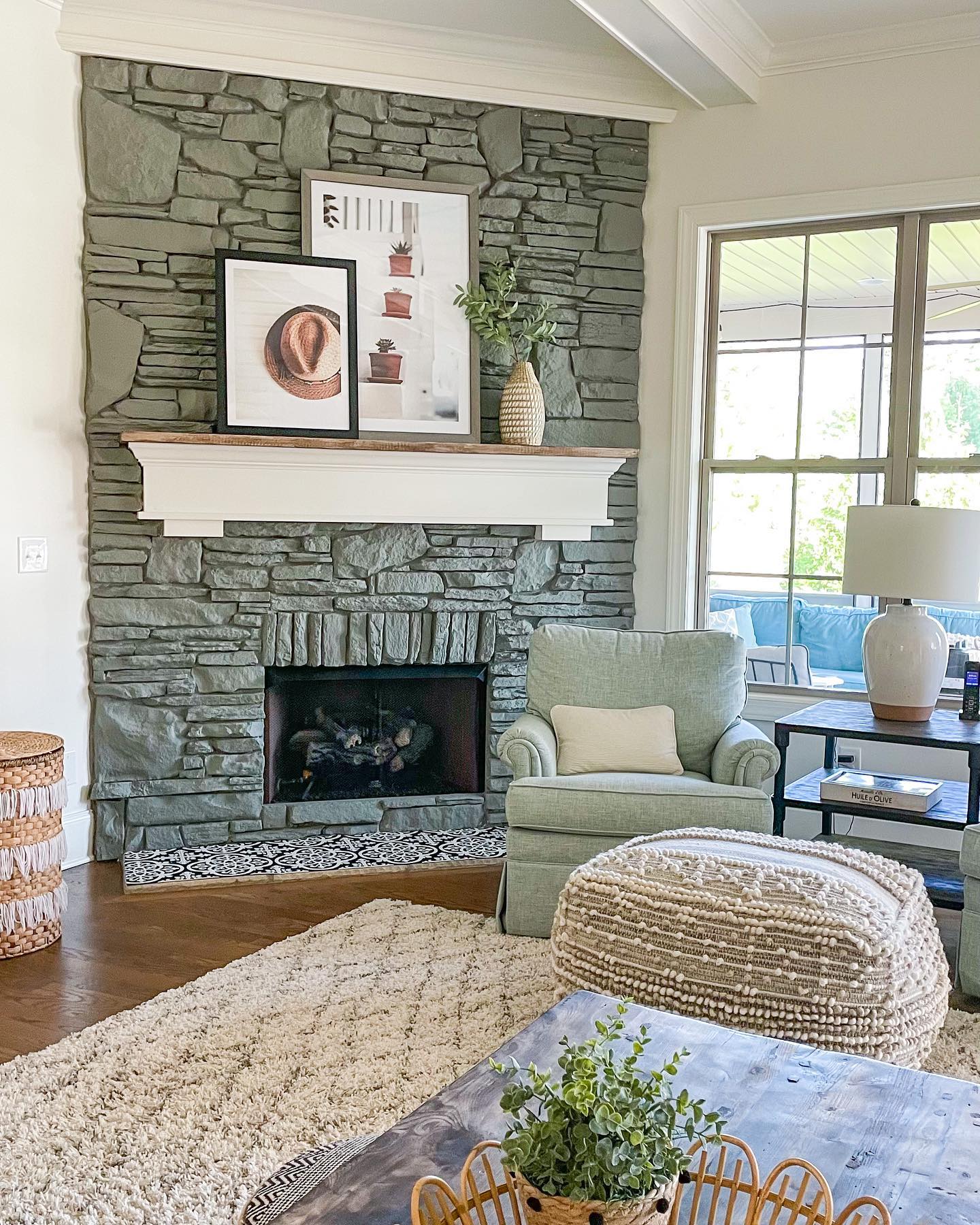 If you love a simple, clean, and white aesthetic, this living room corner will suit you. Spice up the mantel design by getting a cool or cute picture on top that will embrace the modern art in your home. Those who love to express their creativity will enjoy this combo.
16. Halloween Mantel Decor Idea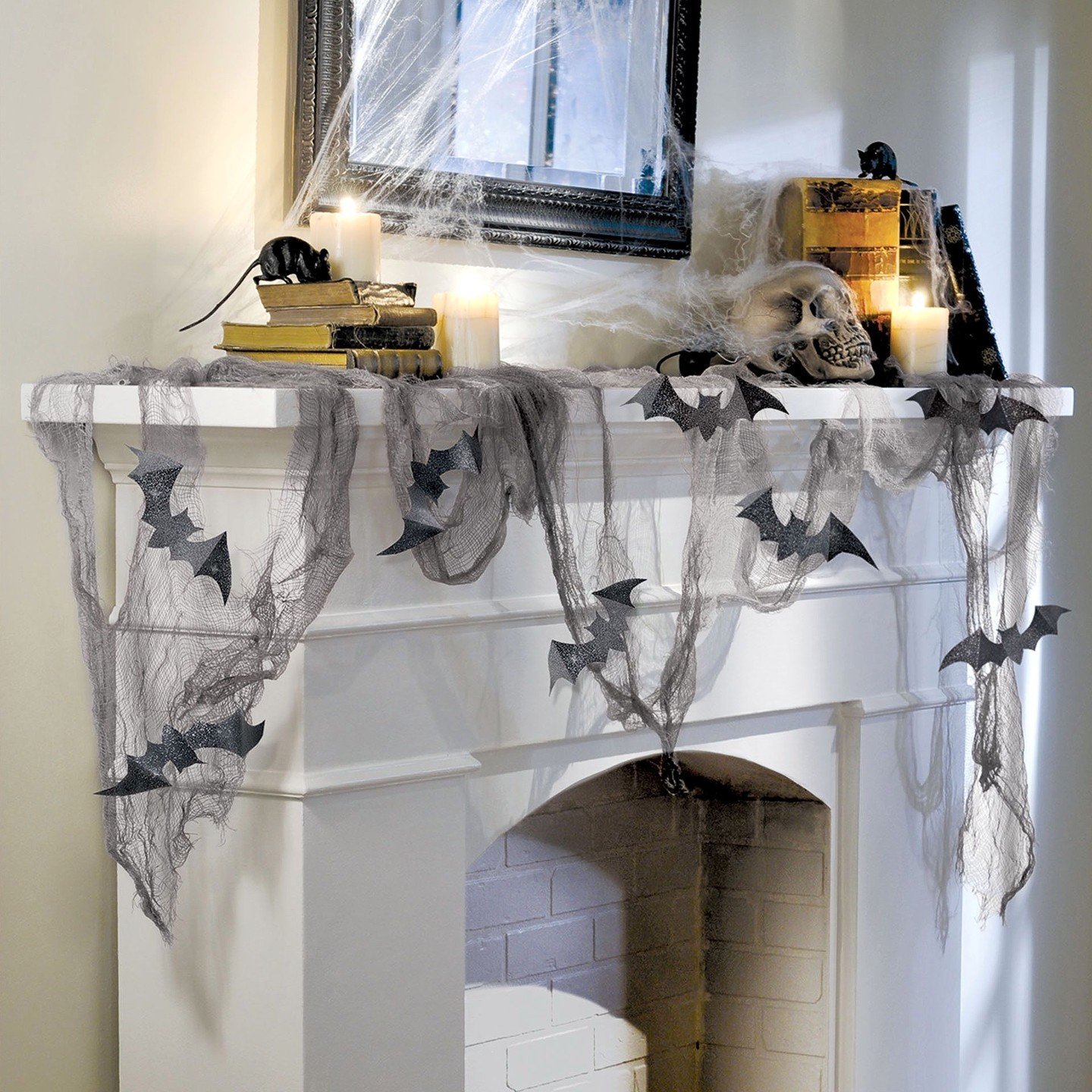 Halloween season is here, which is why you might want to spice up your style and vision. If you have a party ahead and you also have a clear vision of what you'd like to achieve, now is the time to fully give it a go! This bat and skull creation will suit both men and women who have that artsy side.
17. Cute White Mantel Decor Idea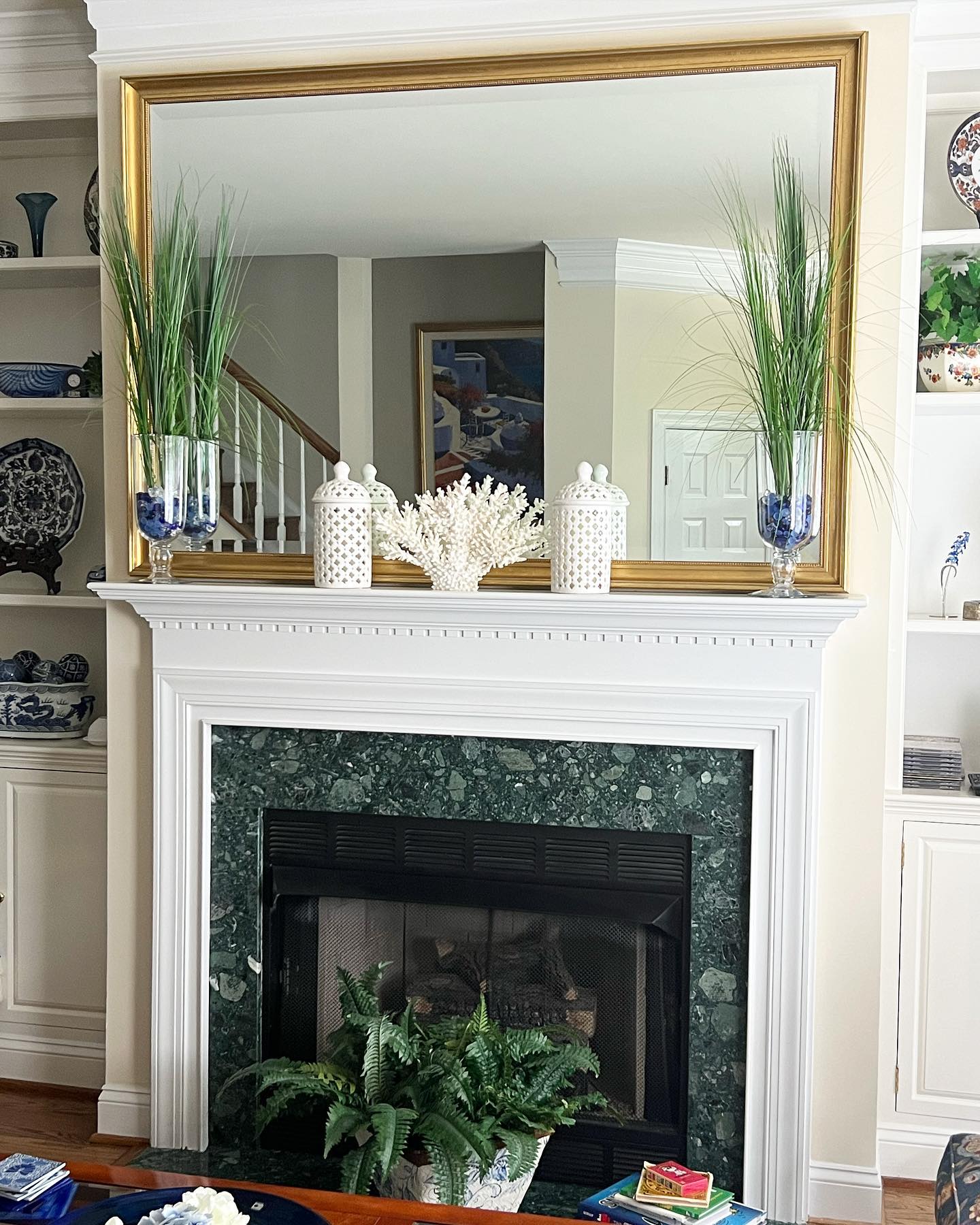 Most mature couples will enjoy this white mantel creation and decoration. You can go for plastic flowers and a vase to tie the whole thing together. You can also go for a large mirror which will open up your space some more.
18. Mantel Decor Idea Pictures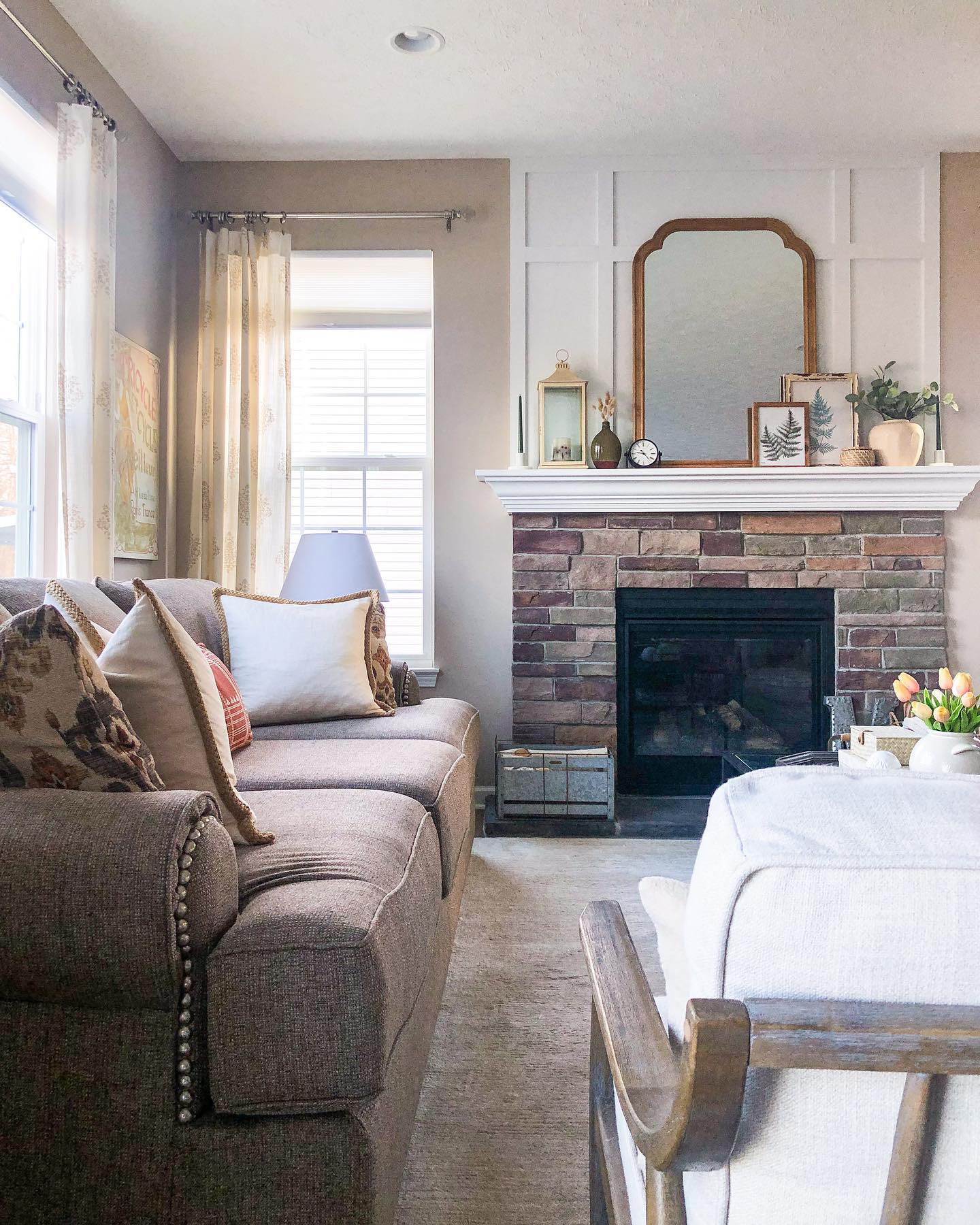 If you have several items and accessories that you can put on top of your mantel, why not go all out? If you have a ton of space to work with and you think that more is more, this vision will suit you. The end result is perfect for most mature couples who want a cozy traditional living room.
19. Vibrant Colorful Flowers Mantel Decor Idea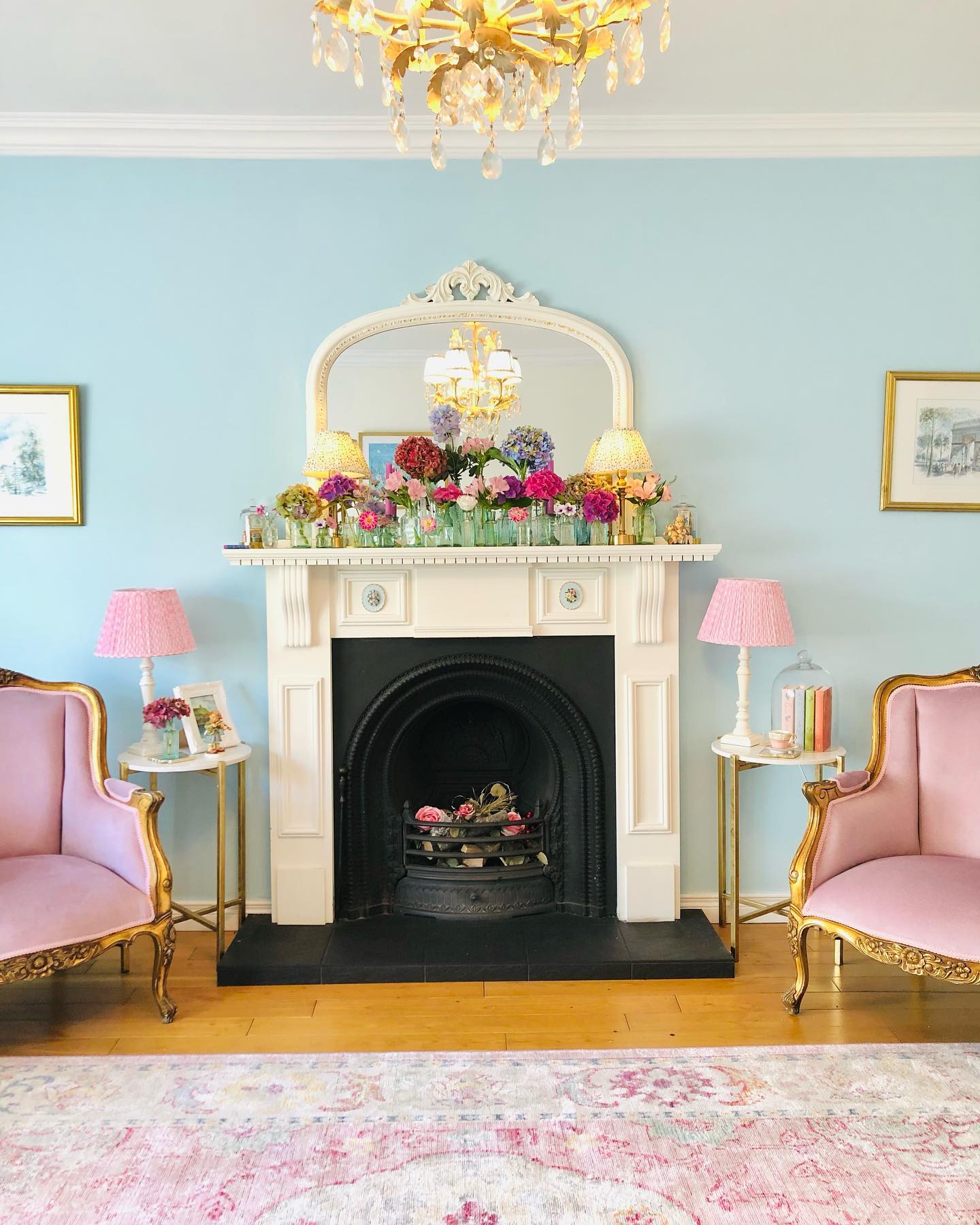 Men and women who love actual and natural flowers are going to adore this mantel. Decorate it with vibrant and cute designs that you're going to enjoy for bringing out freshness, romance, and elegance to your home. If you're a high-maintenance person you will easily keep up with the arrangement.
20. Dark Grey Mantel Decor Idea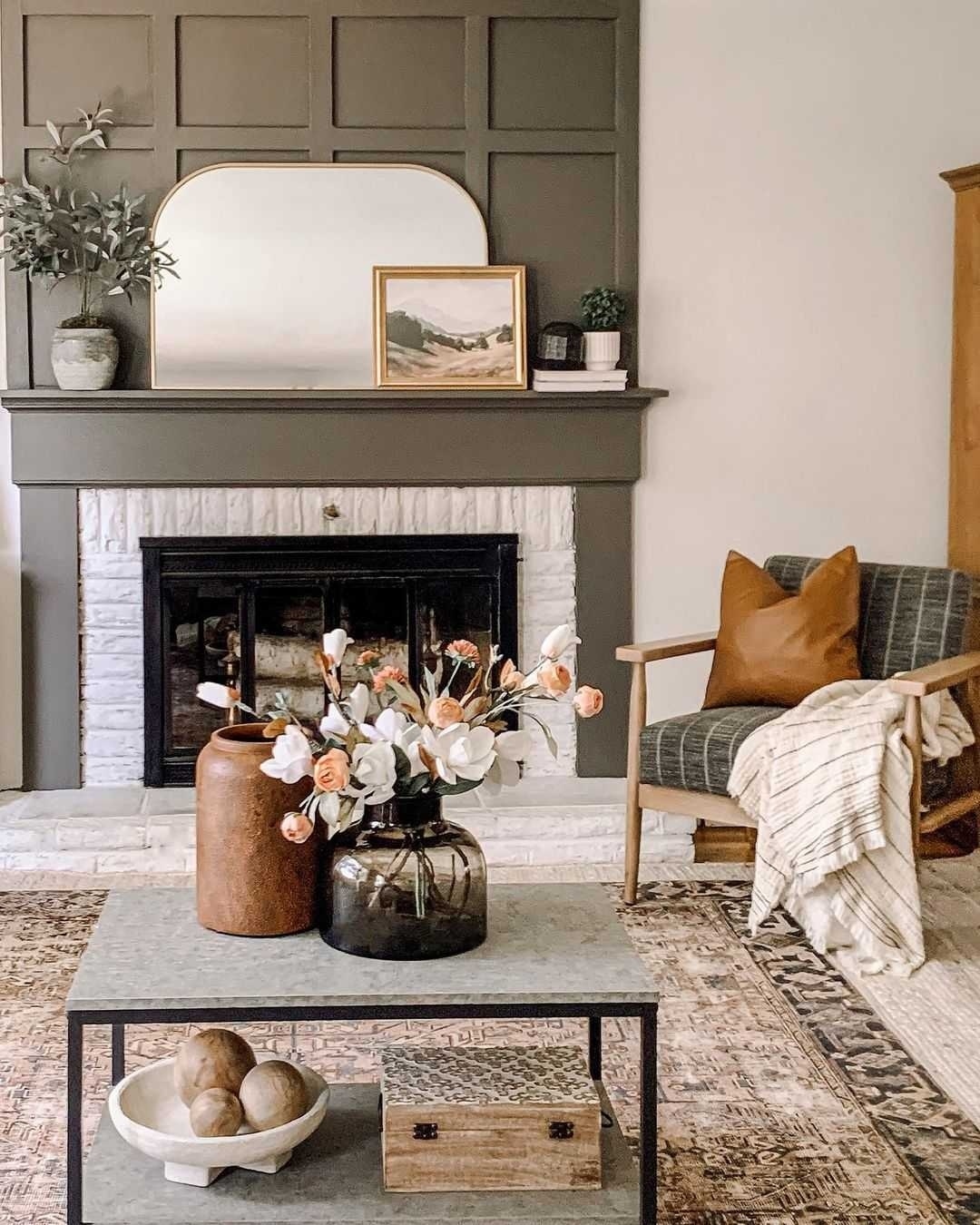 Make your home classy, cool, chic, and elegant by going with this grey aesthetic. A picture on top paired with a mini mirror will look trendy and will give you that homey & cozy vibe as well. The end result is great for most mature couples.
21. Floral Mantel Decor Ideas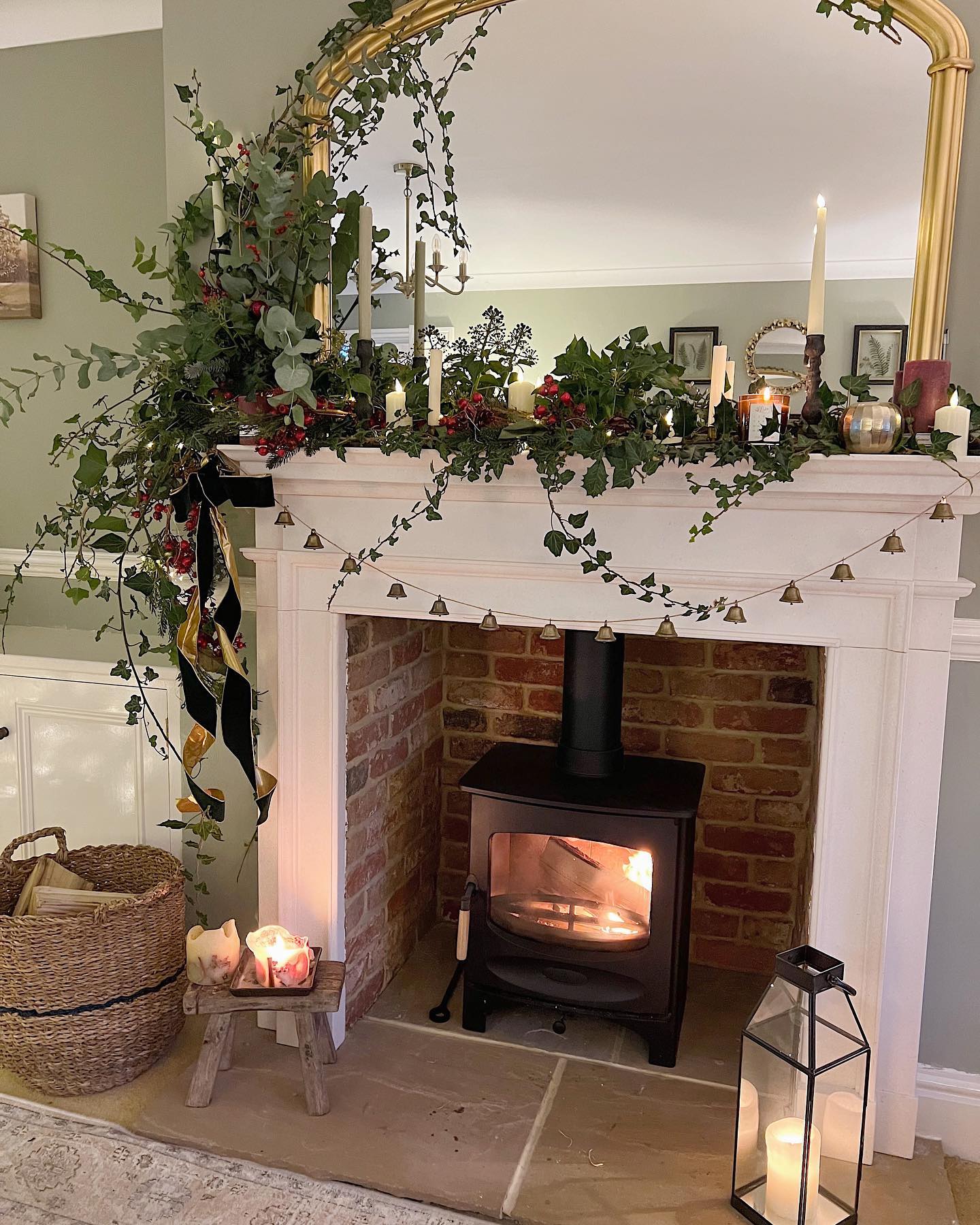 This floral arrangement can be achieved with both real and artificial flowers. If you enjoy cute and romantic corners, you can easily transform one yourself! This design will look the best for the spring and fall seasons, and with most homeowners/flat owners.
22. Rustical Mantel Decor Idea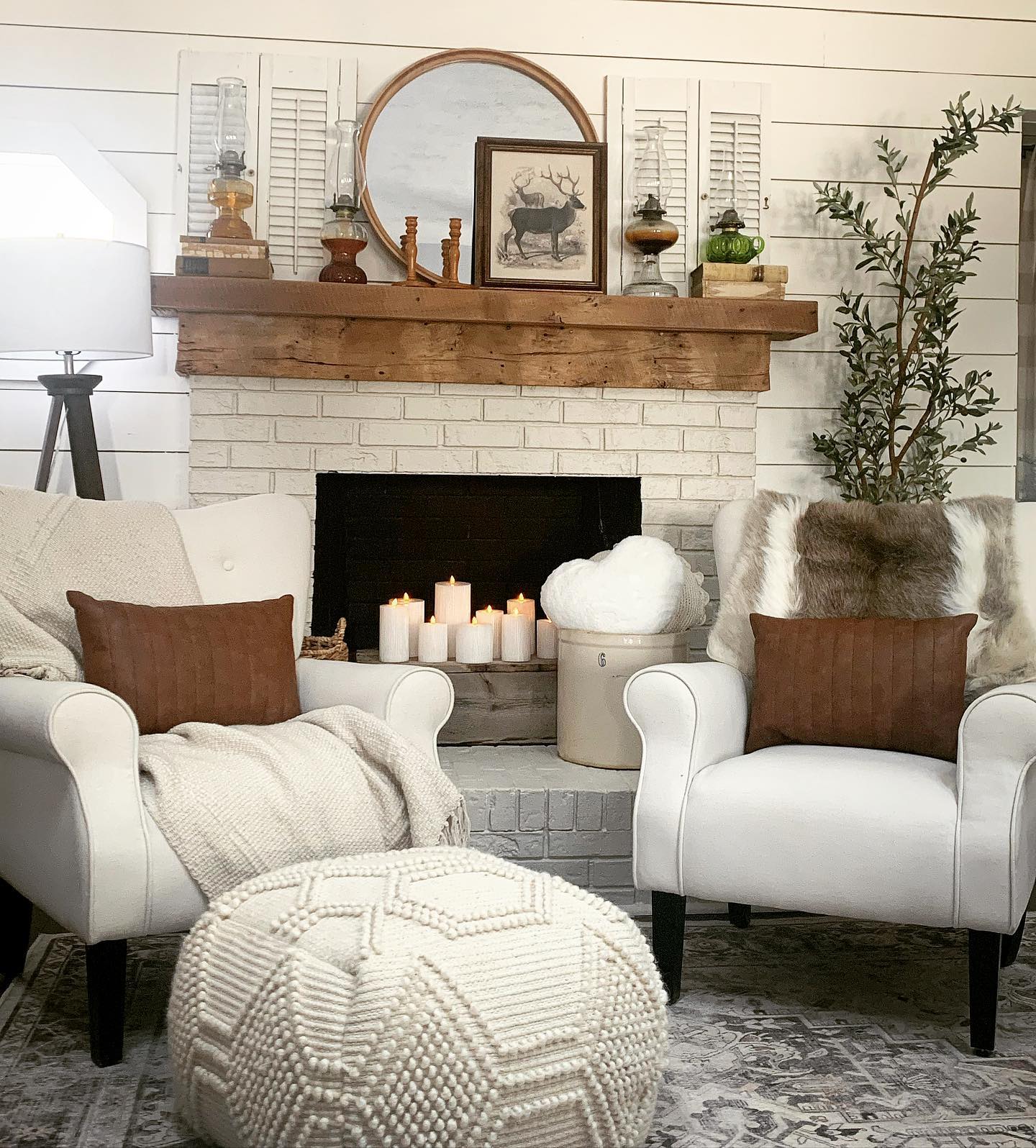 Rustical homes will always be in fashion. If you want a trendy, cozy, and homey feel to your living room, why not spice up your mantel? This wooden design with a couple of lamps and a moose painting will look unique, that's for sure.
23. Mantel Decor Idea Candles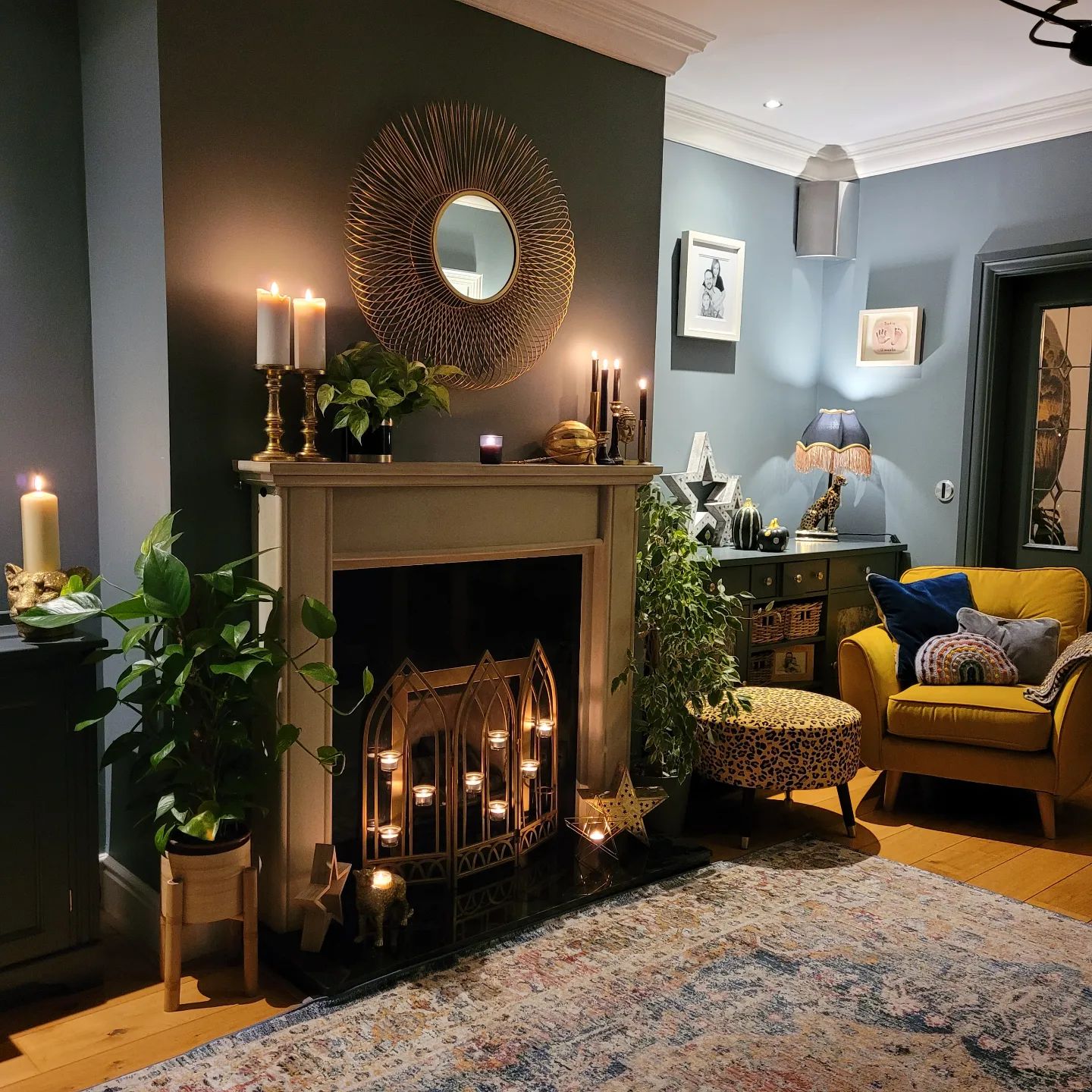 Wow, just wow, don't you agree? This cool and giant mantel with several candles will look so romantic and elegant. If you're not afraid of fire and you can maintain your living space, try doing this and showing it off to your guests! They will love your brave style.