Imagine standing before a blank canvas, the walls of your shower eagerly awaiting the stroke of inspiration. The task at hand seems simple, yet daunting: choosing the perfect tile design that will not only elevate your shower space but also reflect your personal taste and style. The world of shower tile designs is a vast tapestry, intricately woven with countless options and possibilities. But fear not, for we are here to guide you through this labyrinth of choices and empower you with the confidence to make a decision that will leave you smiling every time you step into your shower.
Welcome to our carefully curated collection of 30 shower tile design ideas that have been handpicked to ignite your creative spark and banish any hesitation. As you embark on this visual journey, be prepared to be captivated by the sheer beauty and versatility of shower tiles. From the timeless allure of subway tiles to the captivating mosaic patterns that weave stories on your walls, we have assembled a breathtaking array of options for you to explore.
So, let go of any doubts that have held you back and embrace the excitement that comes with creating your own unique sanctuary. Let our shower tile design ideas serve as beacons, guiding you towards the realization of your dream shower space. From classic elegance to contemporary flair, let your imagination take flight as you explore the endless possibilities that await. The time has come to make your mark, and with our collection as your guide, you can step confidently into the world of shower tile design and transform your bathroom into a haven of style and self-expression.
1. Marble Shower Tile Idea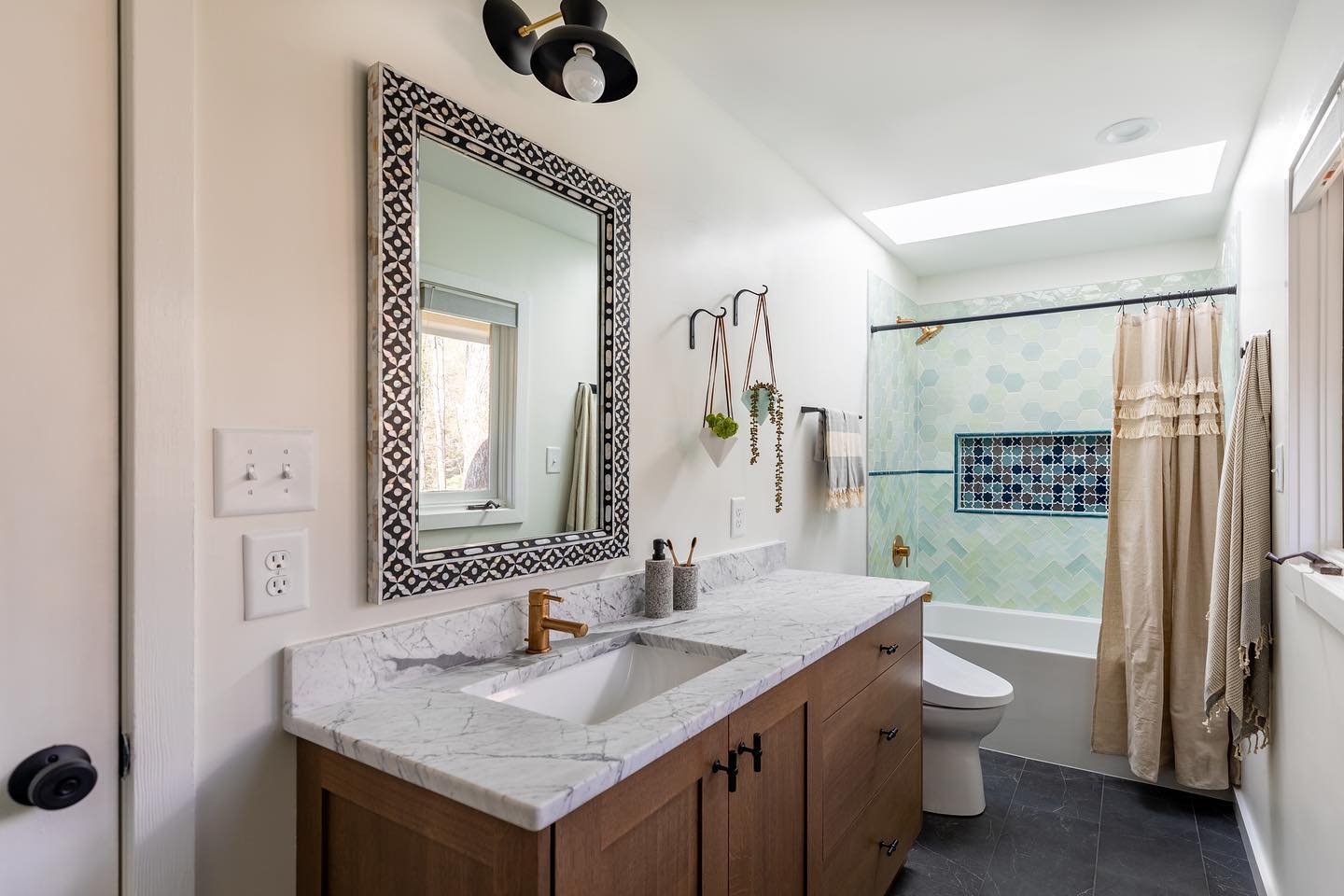 Marble will never go out of fashion. If you enjoy light shades of blue and you want a pop of color with your tiles – this is the right way to do it.
2. Light Grey Shower Tile Idea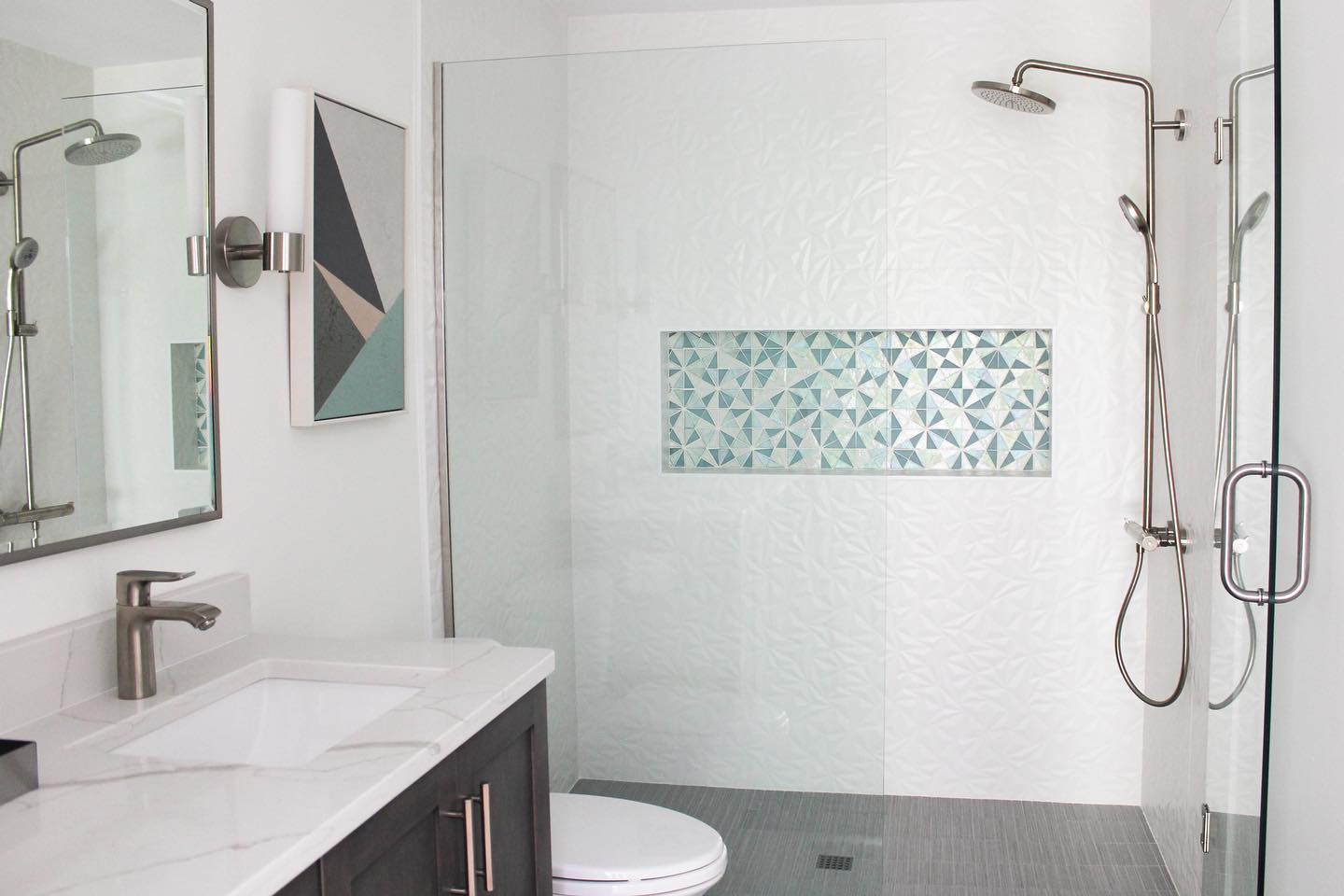 Light grey shower tiles with one detail will look so stylish. If you want a subtle pop that is elegant and super simple, yet impactful, this is what you should do.
3. Grey Shower Tile Ideas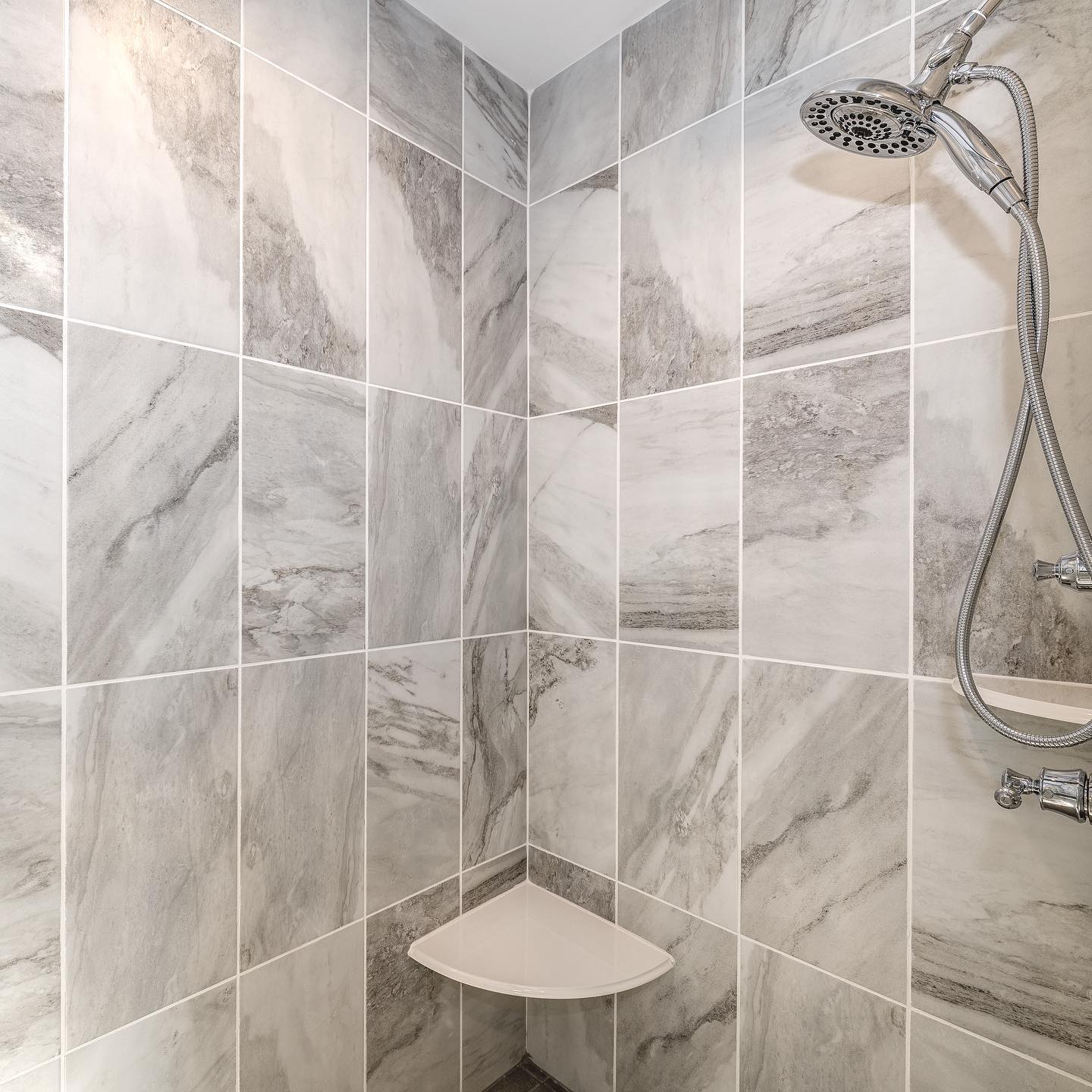 Light grey shower tiles are for those who enjoy simplistic and minimalistic creations. Your bathroom is going to look open and spacious if you end up getting this pattern.
4. Dark Navy Blue Shower Tile Idea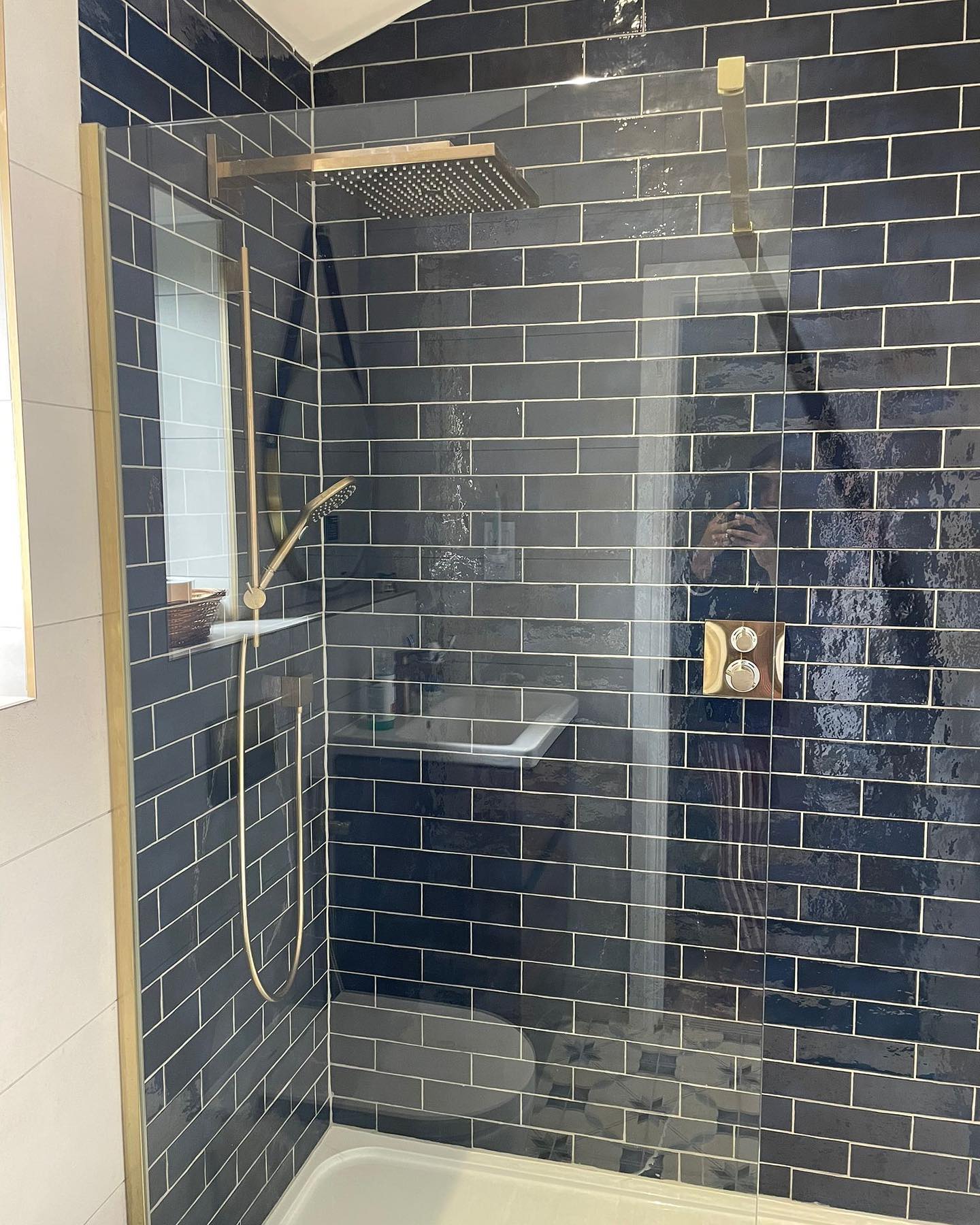 A dark and navy blue shower that not that many people can say no to! When combined with some gold elements, this bathroom is going to look cozy and royal.
5. Dark Green Shower Tile Idea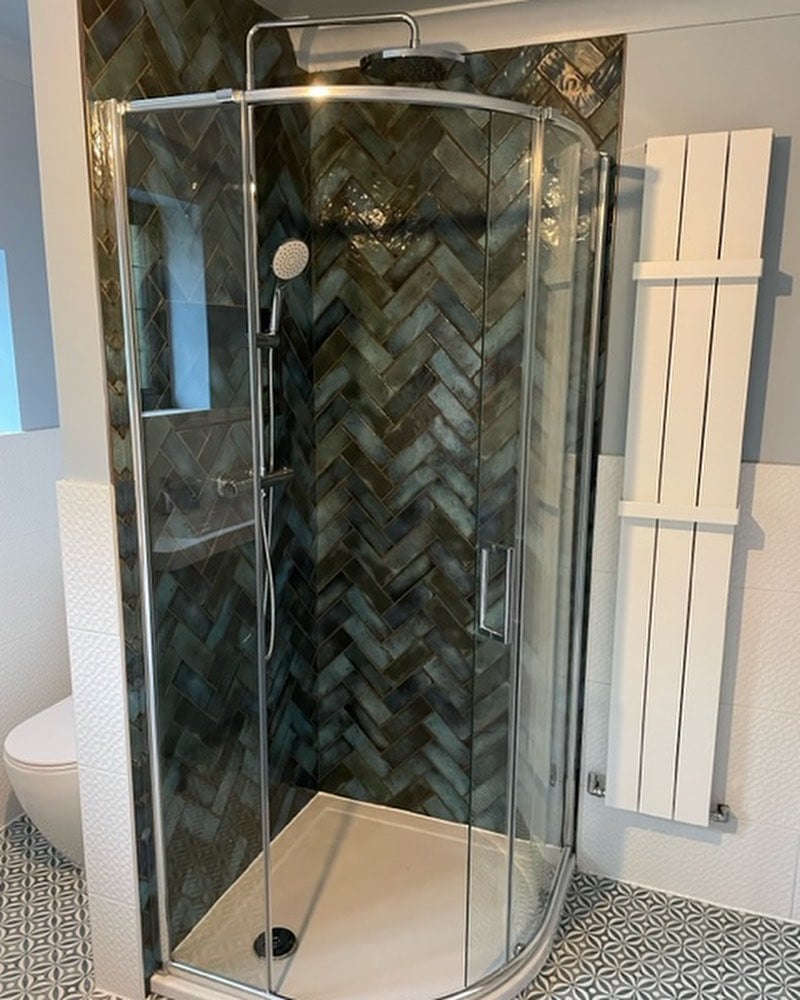 Dark green shower tiles in your shower will make you feel like you're getting a shower in the middle of a jungle! If you're a fan of stylish bathroom designs and you dislike simplicity, this will suit you.
6. Light Blue Shower Tile Idea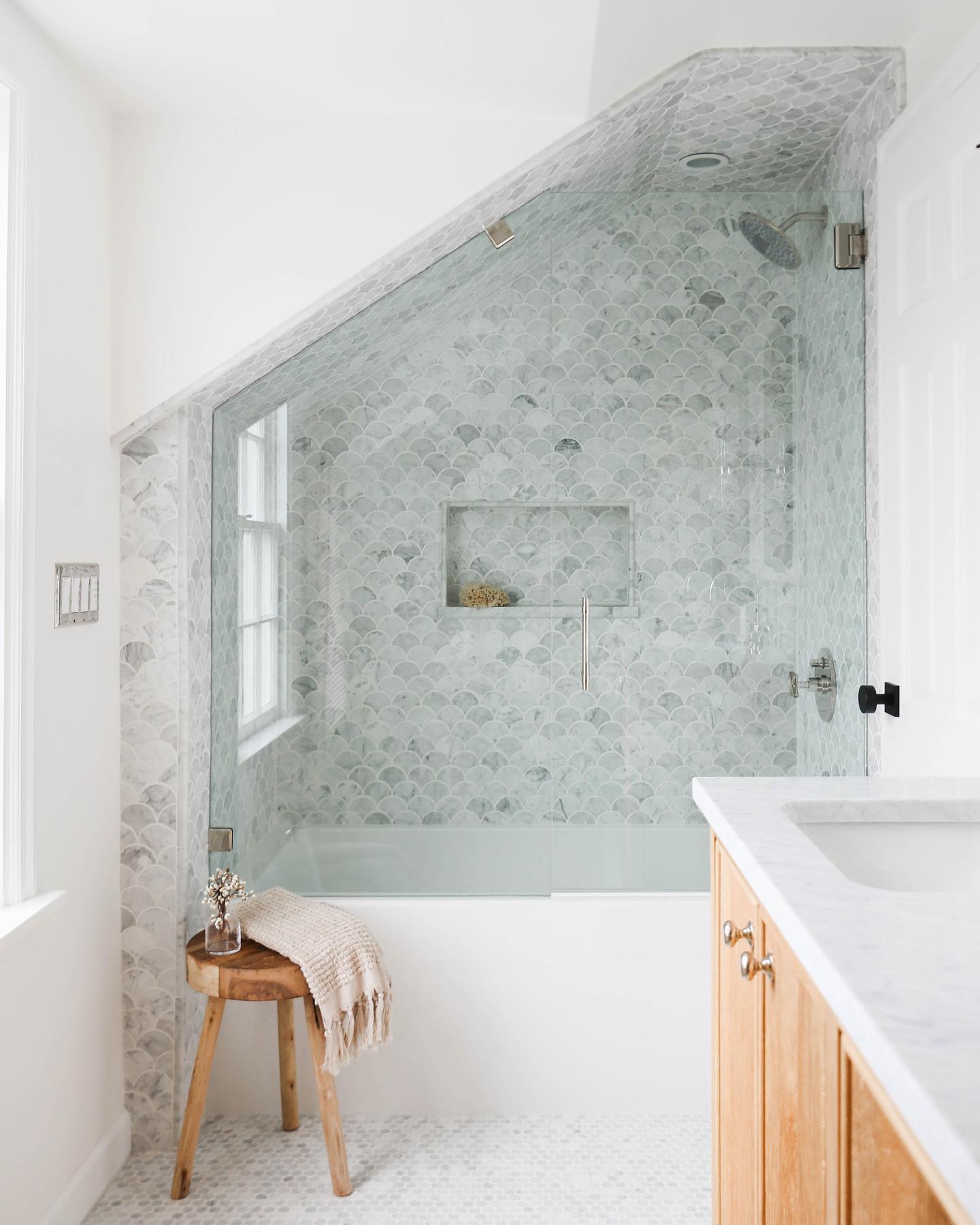 Try out a light blue shower tile combo and enjoy your peaceful oasis. This shower is going to suit both men and women.
7. Shades Of Grey Shower Tile Idea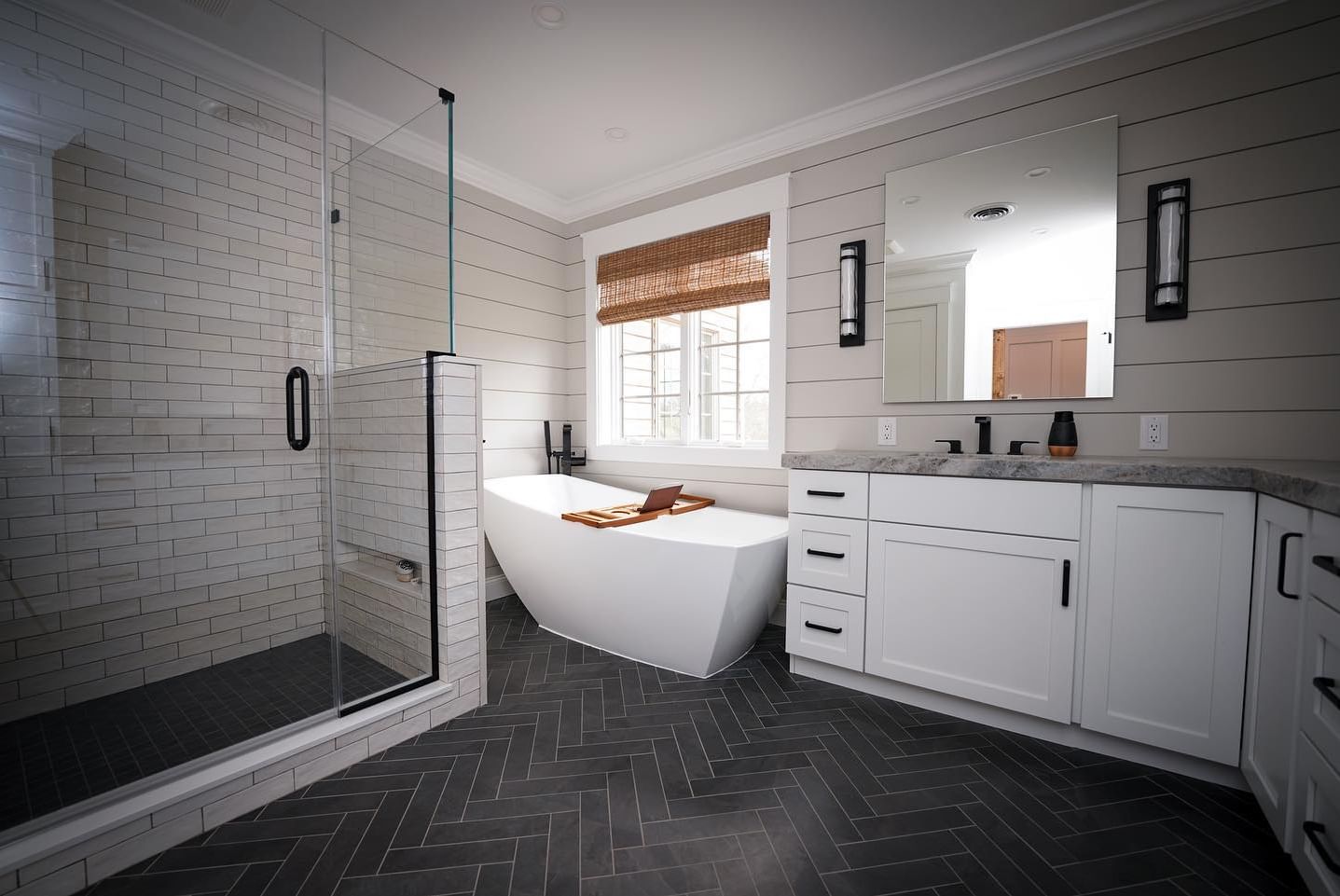 Why not incorporate several shades of gray into your bathroom?! Men who enjoy chic and stylish tiles will love this "man cave" type of bathroom.
8. White Shower Tile Idea With Gold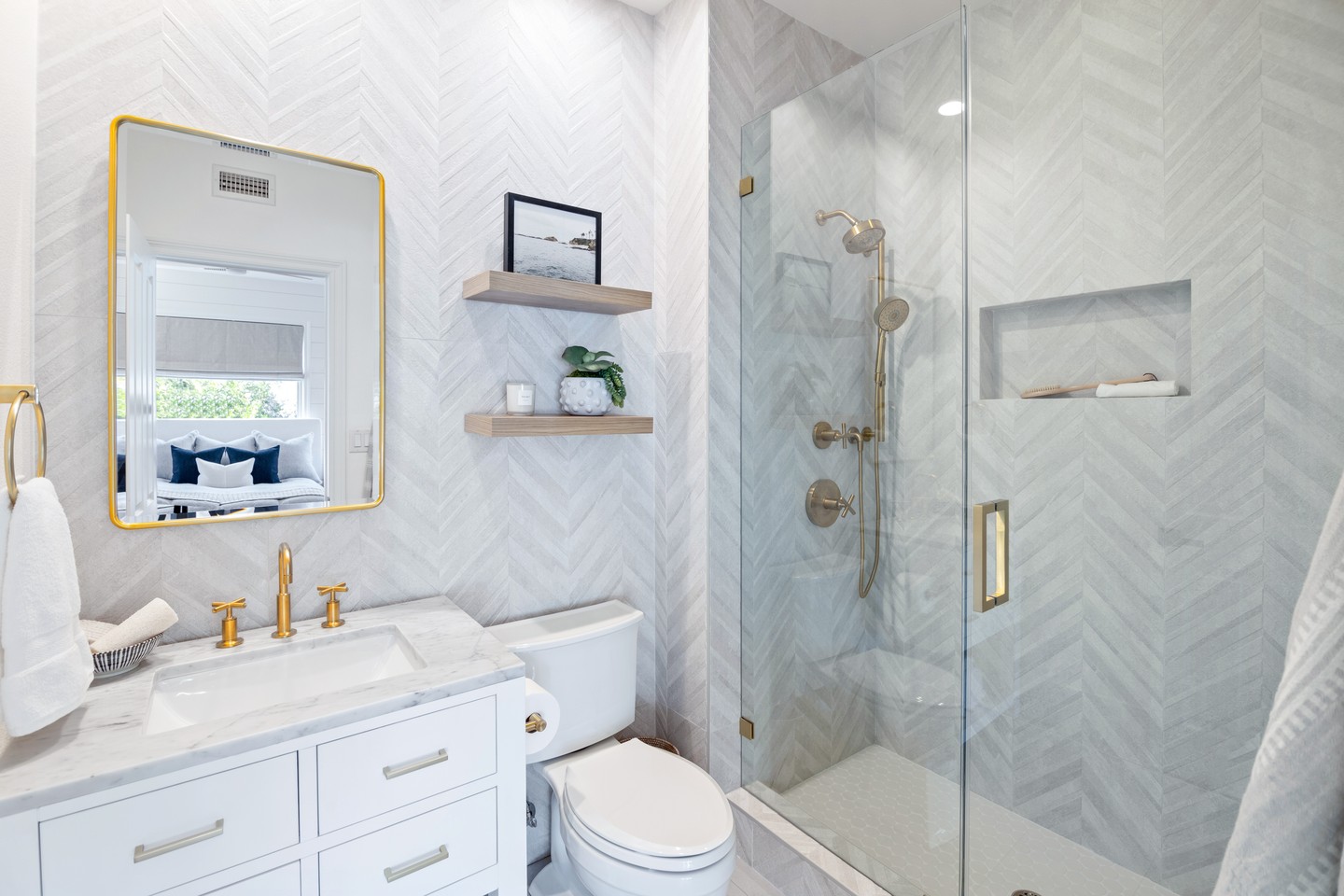 This bathroom is very cozy and elegant. Women who love simpler and "clean" designs will fancy this look. Make sure that you can keep up with its maintenance as this bathroom can be tricky to clean.
9. Modern Shower Tile Idea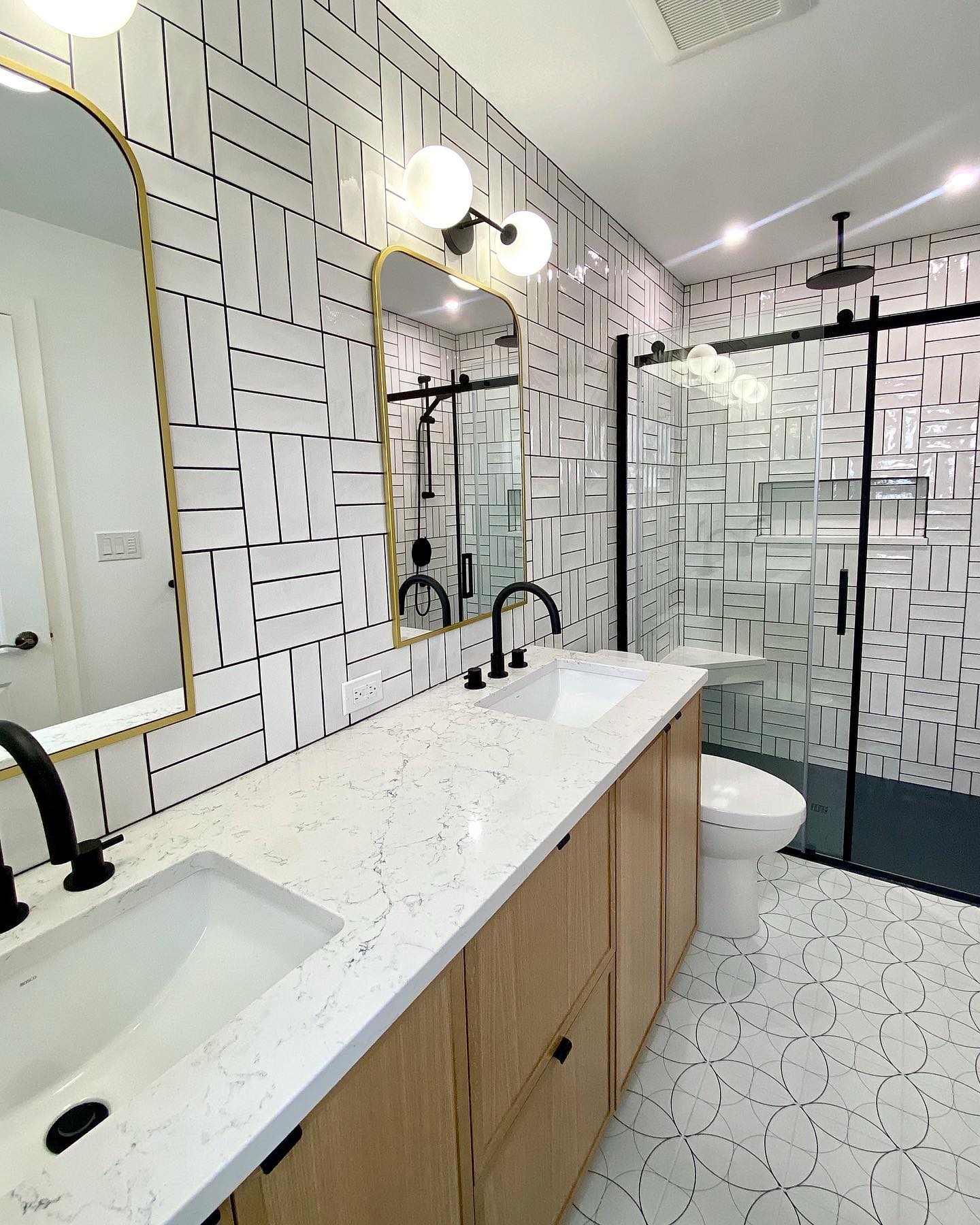 Do you like that modern vibe? How about these retro tiles with a specific pattern? Decorate your wall and go all the way out and just know that everyone is going to ask you about your sense of style.
10. White Shower Tile Idea Look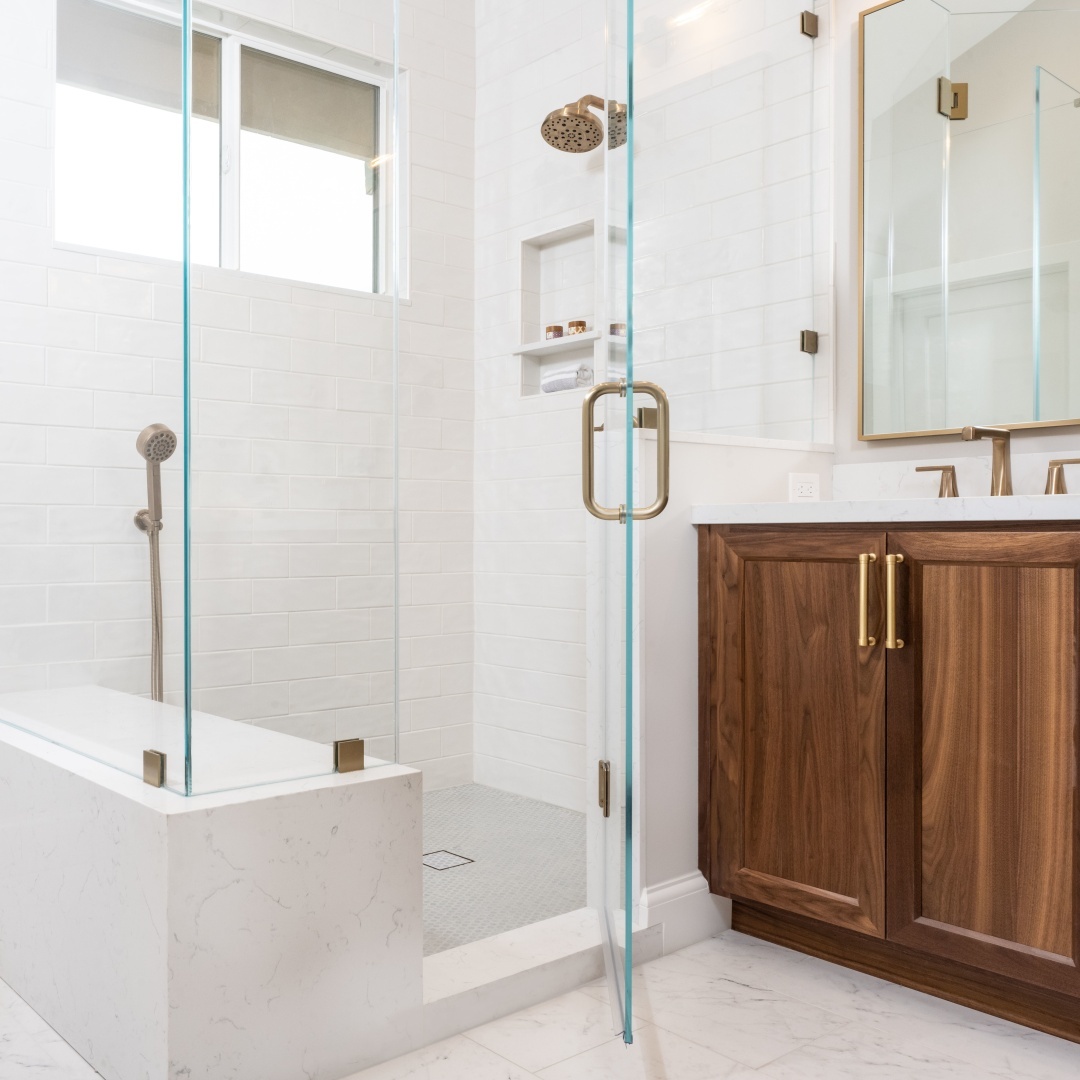 White shower tiles with just one crispy clean blue line will add so much elegance to your bathroom. Those who are always trying to try something new will love this detail. This color combo will look amazing with your brown elements and furniture.
11. White & Blue Shower Tile Idea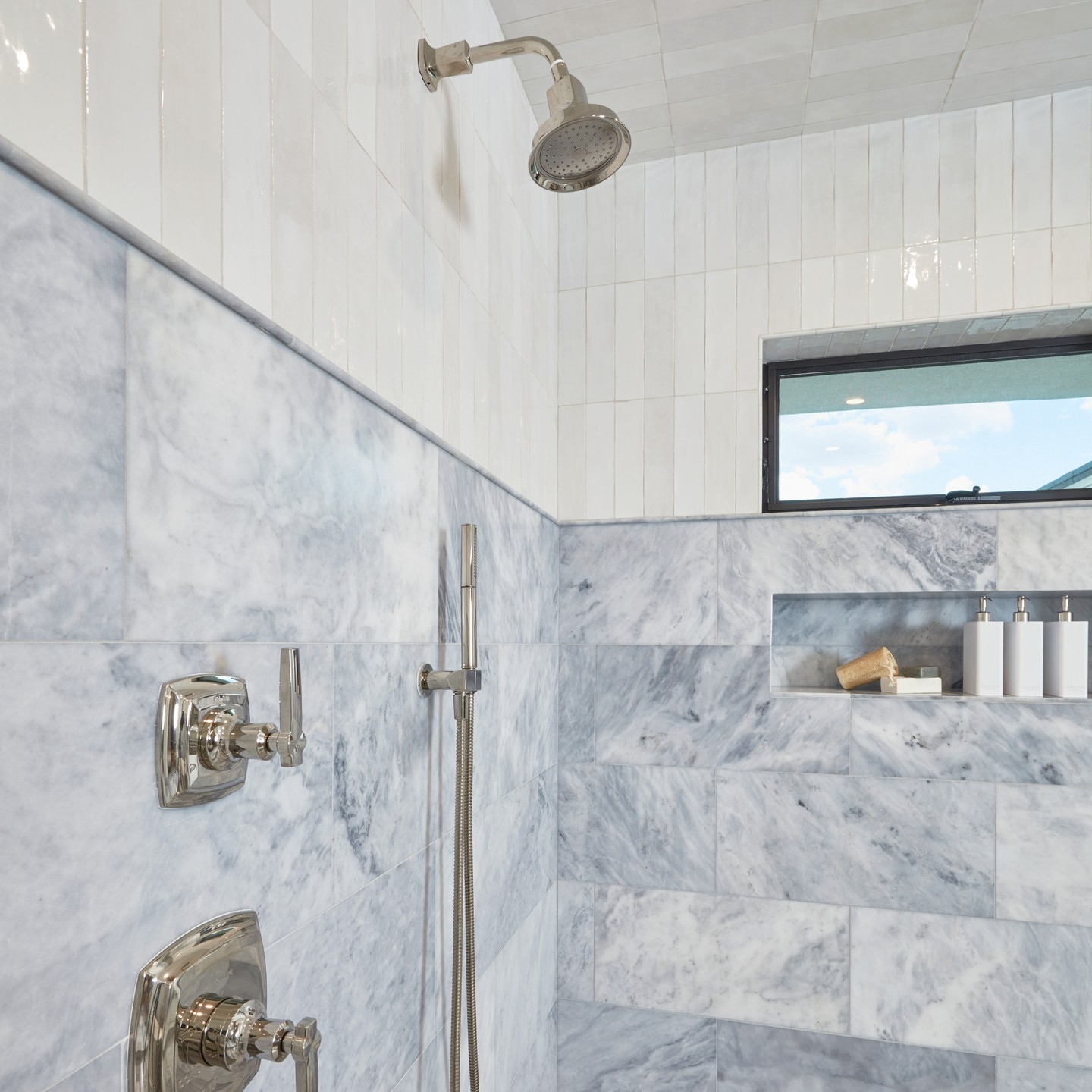 Light blue shower tiles that most of us will want to have in our homes. This bathroom looks very dreamy and like it was inspired by the ocean, so why not try it out?
12. Gold Shower Tile Idea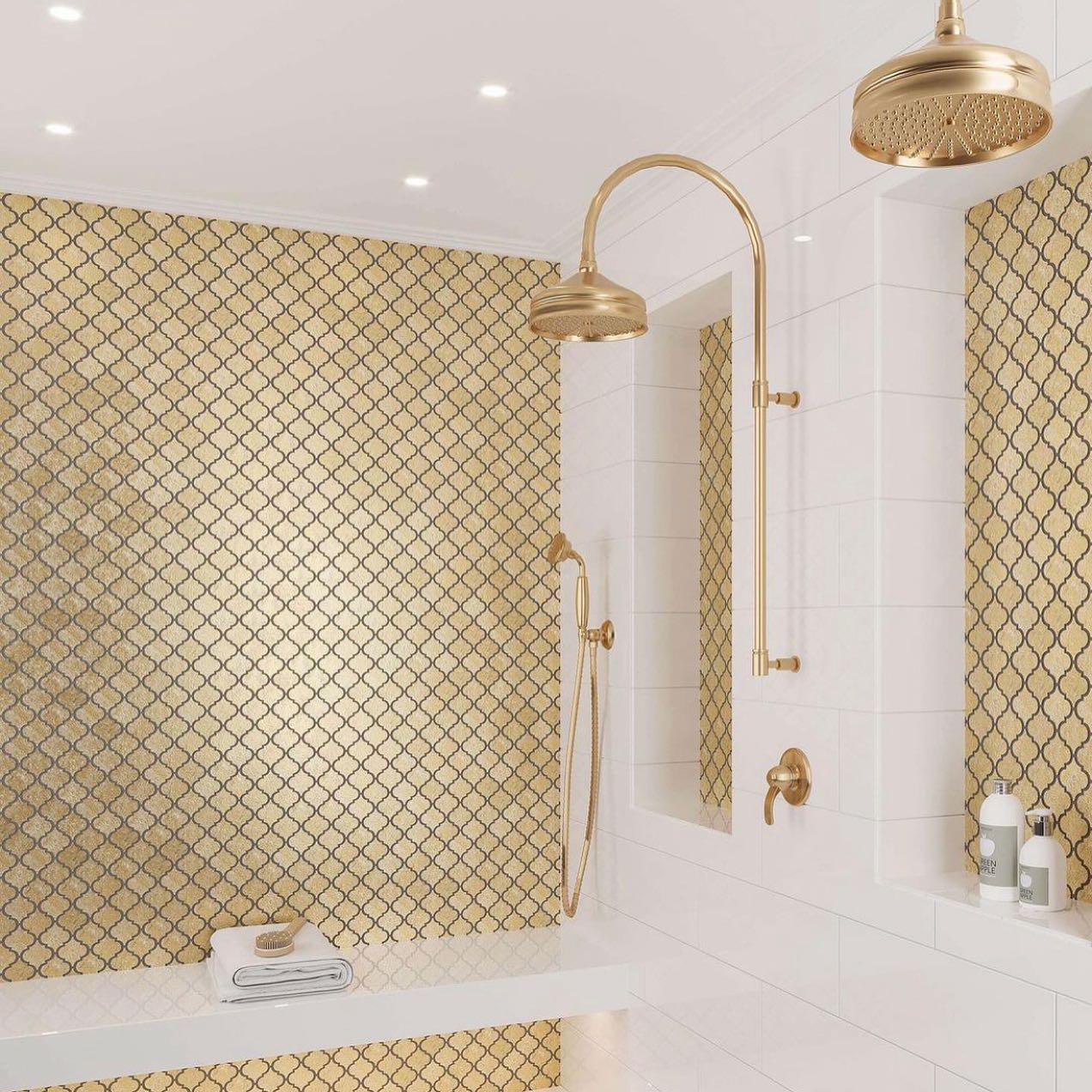 Gold shower tiles are all about the luxurious home style. Do you enjoy elegance and stylish colors? Want to make a statement in your home? This is how to do it! Go for a golden showerhead as well to complete this design.
13. Black Aesthetic And Yellow Shower Tile Idea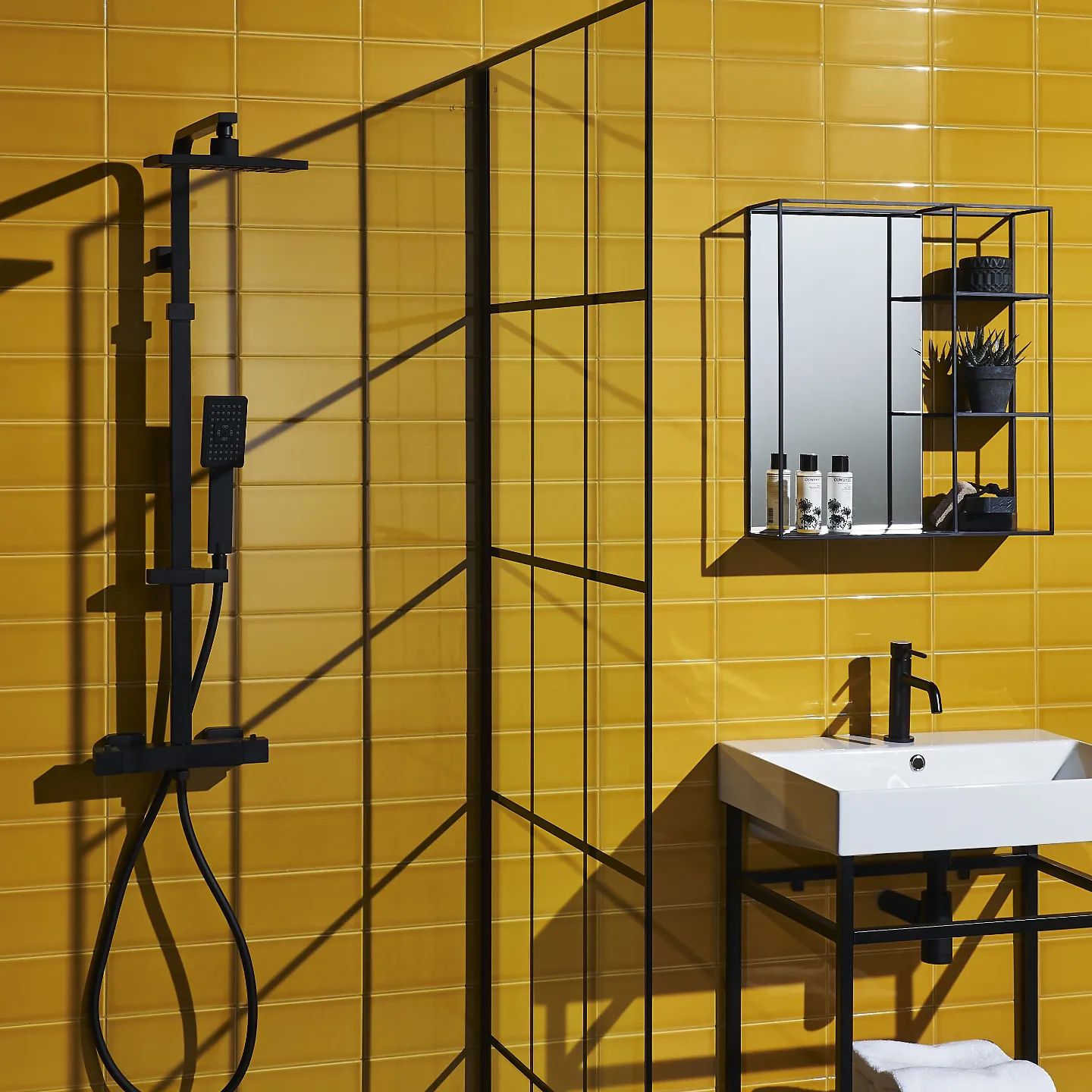 Black and yellow are a bold color combo to pair together. Do you want to try it out? If you're a fan of darker shades and you want that "hippie" design, this is for you.
14. Nature Inspired Shower Tile Idea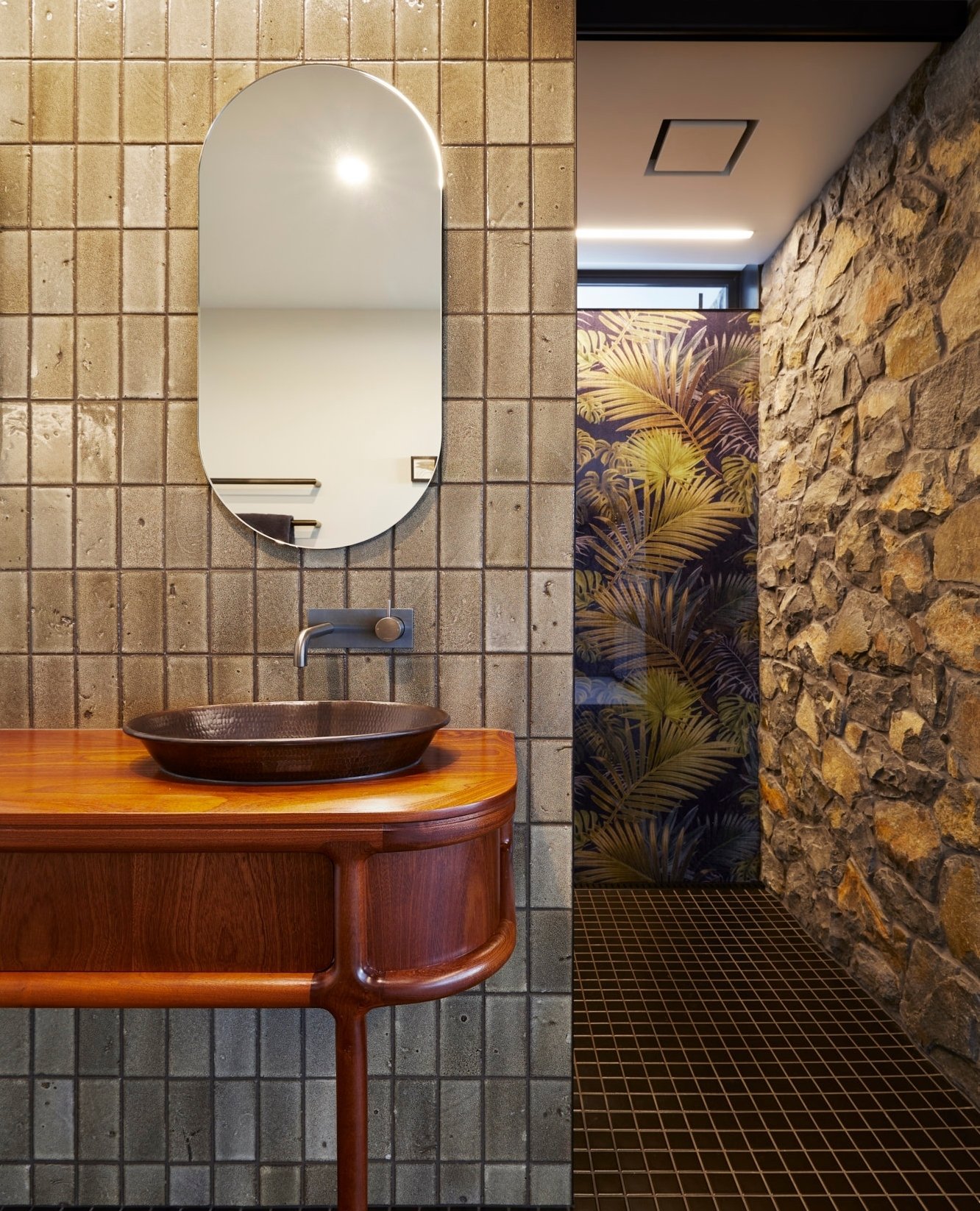 If your budget is not tight and you want to go all the way out – this is something worth doing. Make your bathroom into a jungle and enjoy your very own oasis. These tiles and the entire bathroom decoration might be a bit pricey, but totally worth doing.
15. Boohoo Shower Tile Idea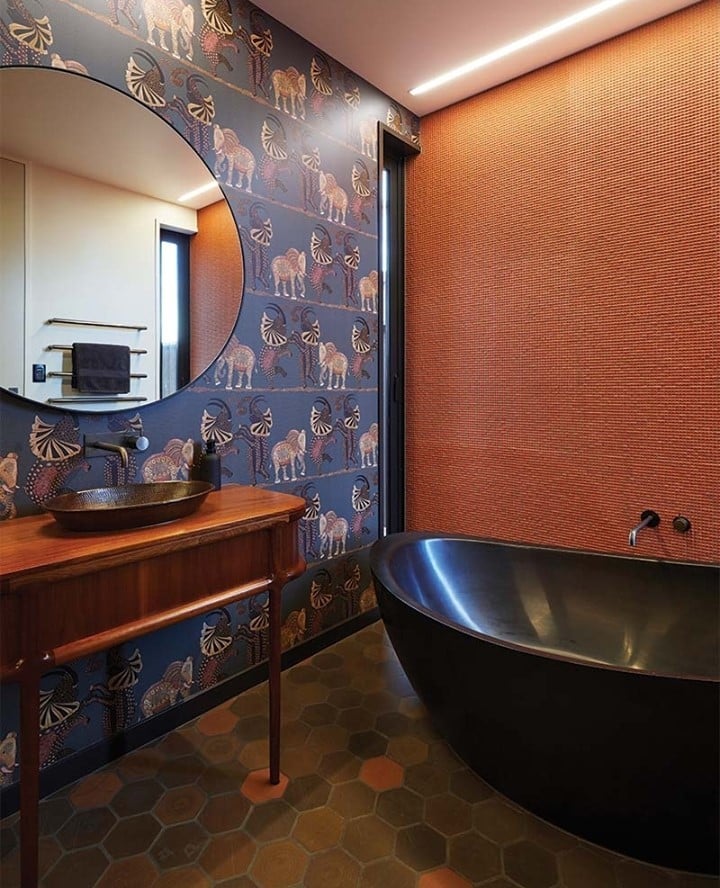 Bring that cool Indian vibe to your bathroom and try out darker colors if you dare. When combined with a black bathtub, this bathroom will look cozy and comfortable. It is a must-try by those who enjoy trying out themes.
16. Lilac Shower Tile Ideas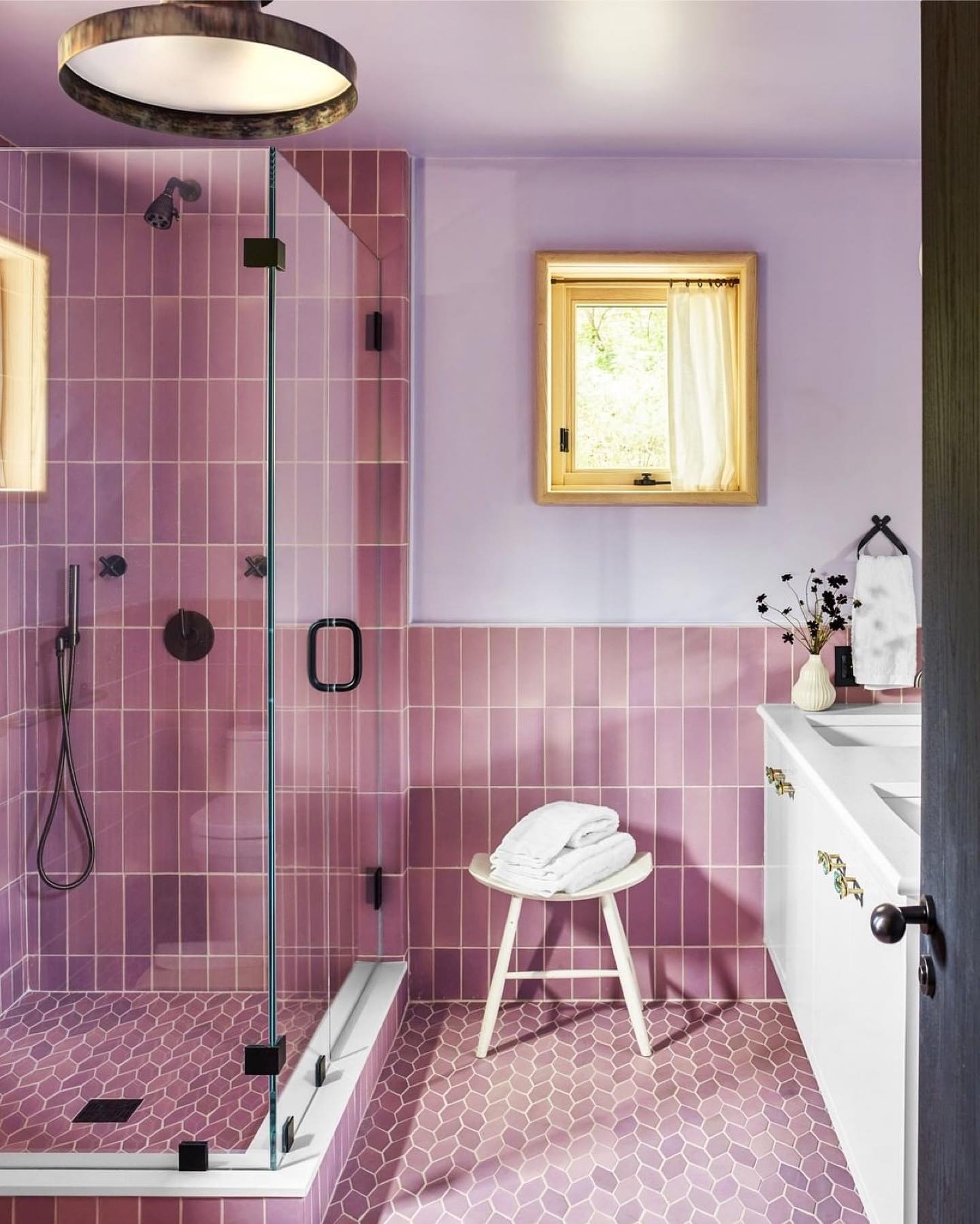 The perfect and ultimate girly bathroom! These tiles will open up any space. If you want to make a statement and if you're into light shades, this is for you. It will suit younger women and roommates.
17. Clean Grey Shower Tile Idea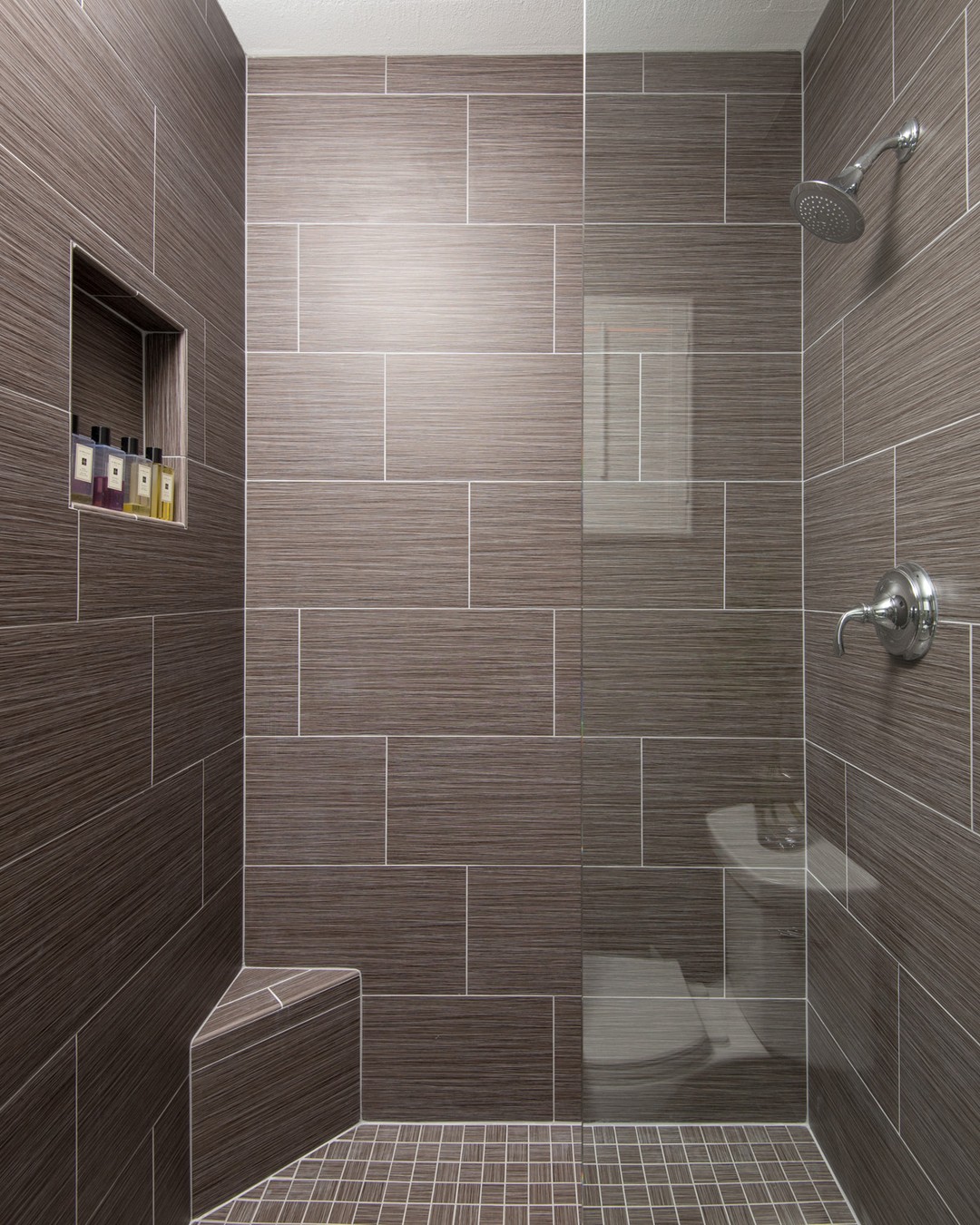 These grey shower tiles will suit guys who enjoy simple and masculine designs. Make your bathroom cozy and comfortable by trying this color combo out. Men who are in their thirties will love this dark-themed look.
18. Teal Shower Tile Idea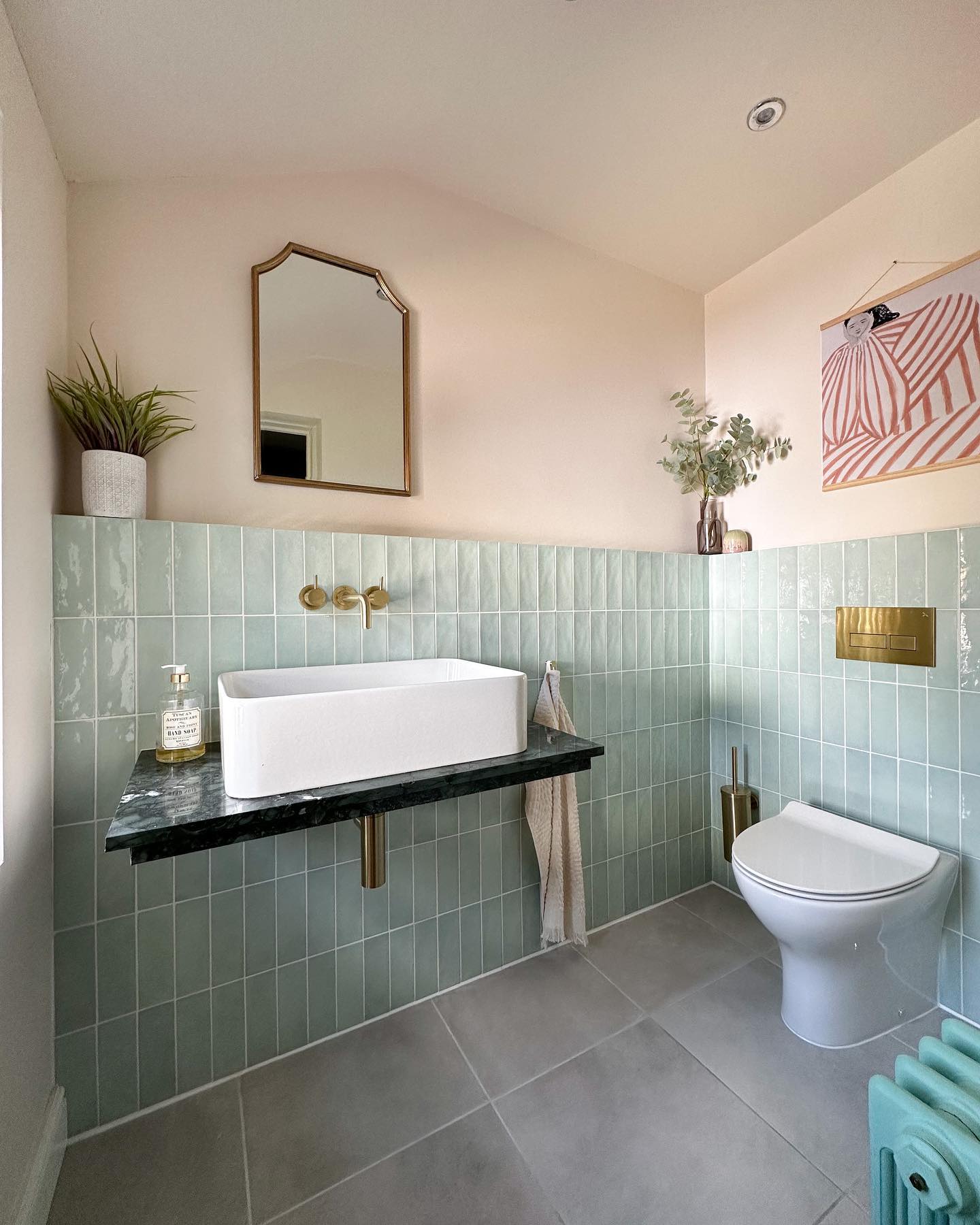 Teal shower tiles will look great when combined with a pop of something pink. Show that you're a true little lady and that you know how to color match by doing this specific design in your home.
19. Black & White Shower Tile Idea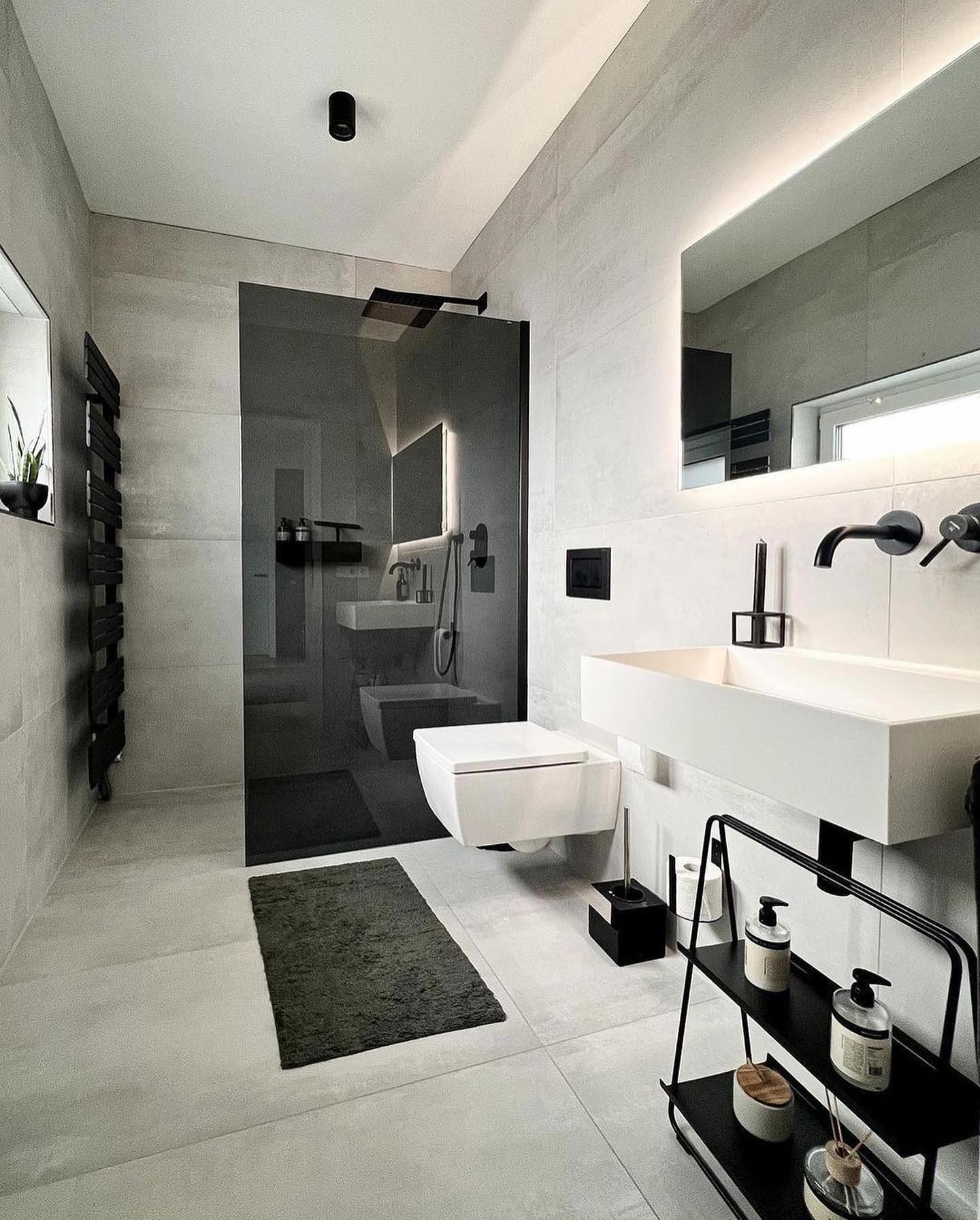 Clean, elegant, and super detailed, this bathroom is for those who enjoy gracious tiles. This bathroom is also minimalistic and quite masculine. If you prefer basic color combos and you want something monochrome, this is going to suit you.
20. Dark Shower Tile Idea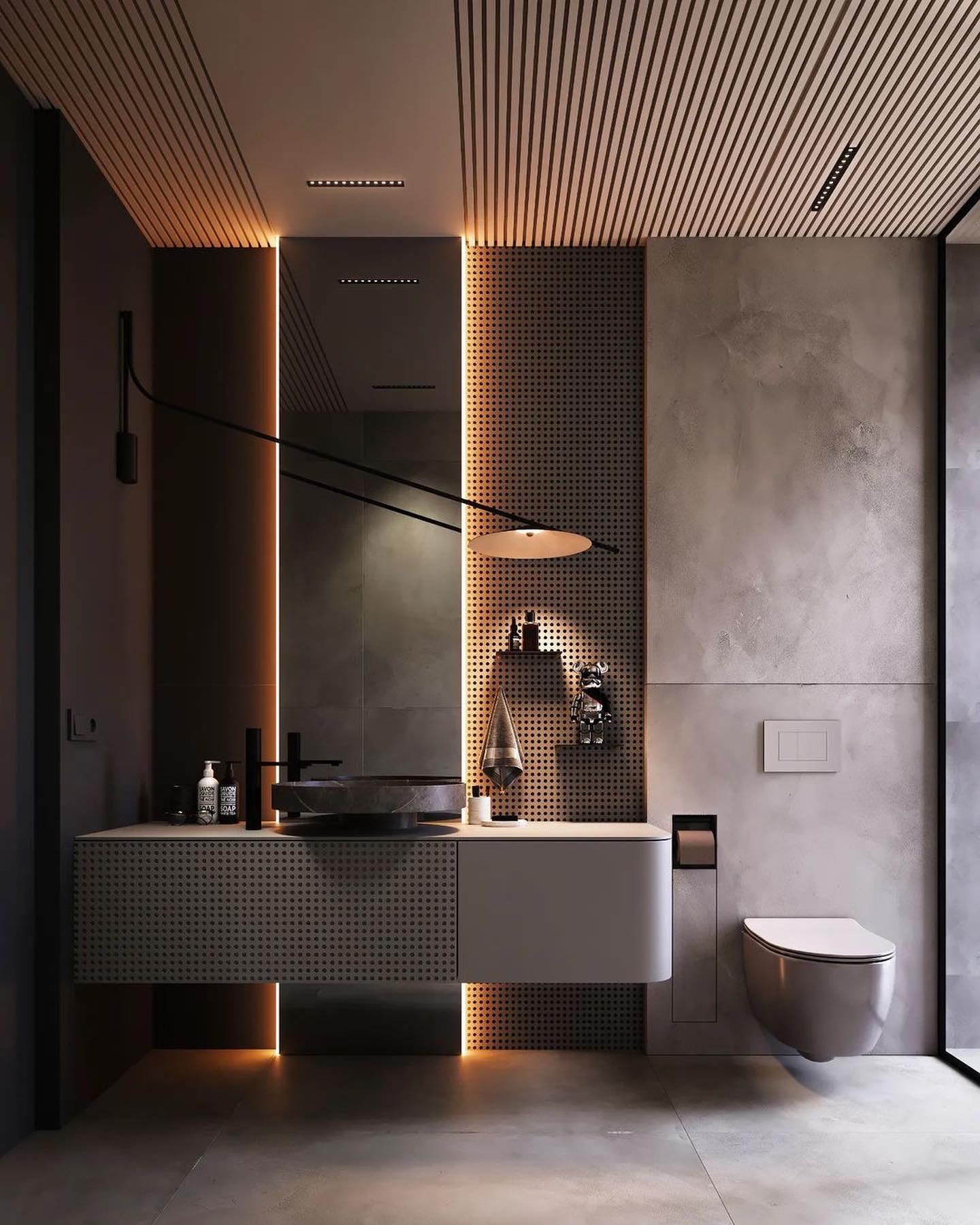 How sexy is this bathroom?! Let's be honest, it is truly one of a kind. If you enjoy sexy and mysterious lights and you want to try out something trendy, this is definitely it. Go in with this dark brown color theme and watch how it creates a unique atmosphere in your home.
21. Beige Natural Inspired Shower Tile Idea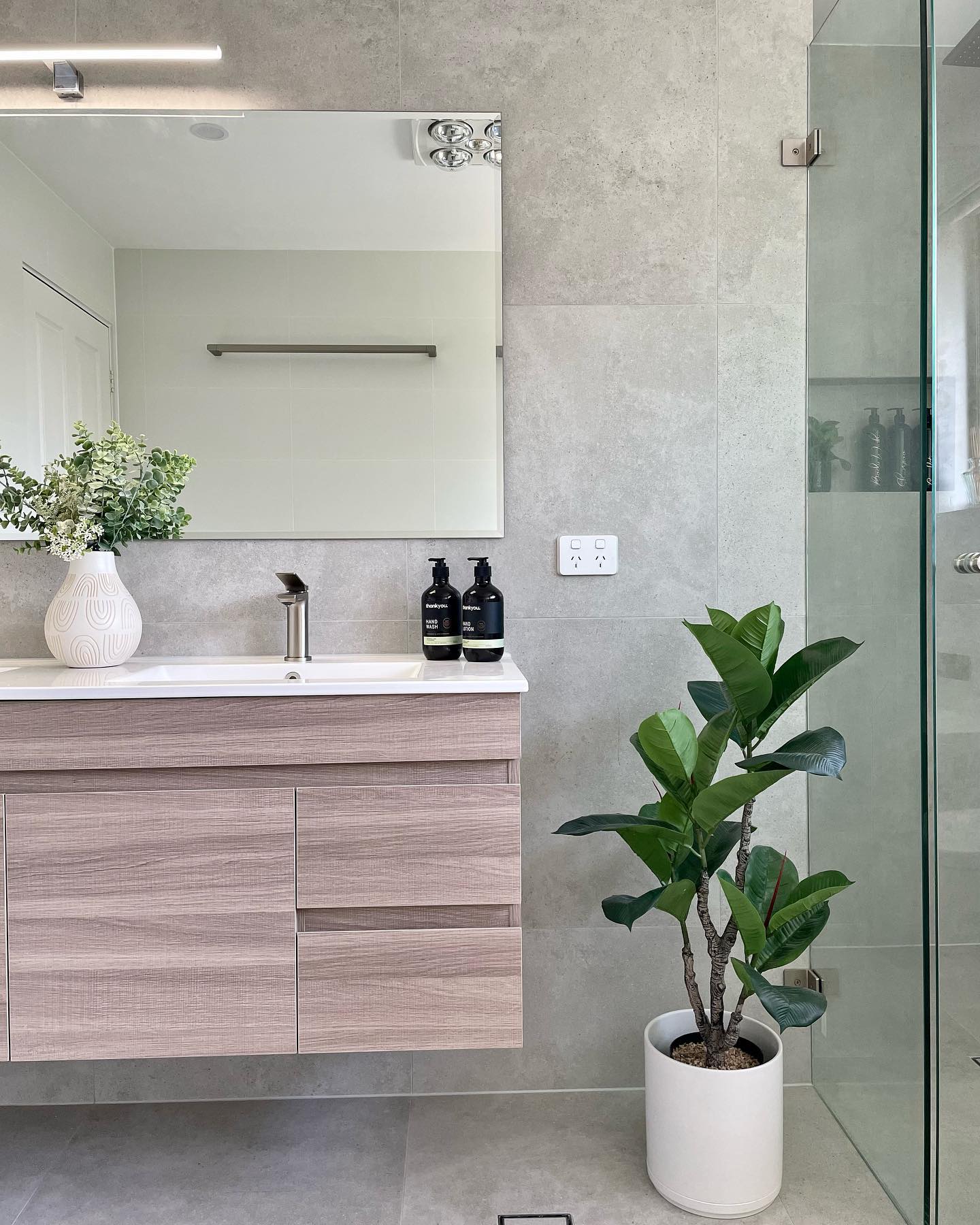 The light beige and grey color combo is for women who enjoy elegant and clean looks. This tile combo will open up your bathroom and will make it look a lot bigger than it actually is. Anyone who enjoys a clean aesthetic will naturally gravitate toward this look.
22. Elegant White Shower Tile Idea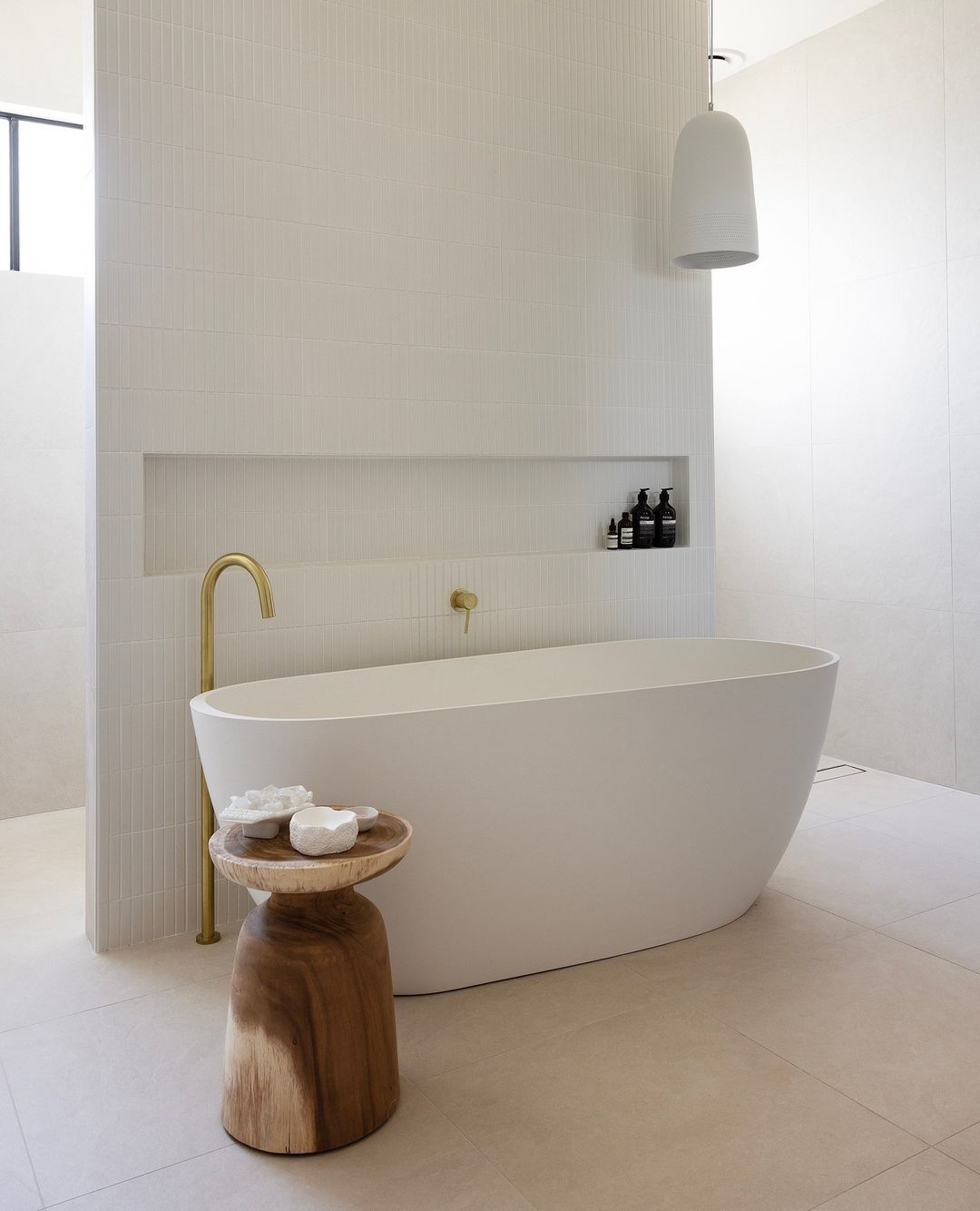 Make your bathtub pop and put it in the center. This clean white wall aesthetic will look amazing in family homes. Heads up as white shade can easily get dirty and they are on a hard maintenance side.
23. Detailed Shower Tile Idea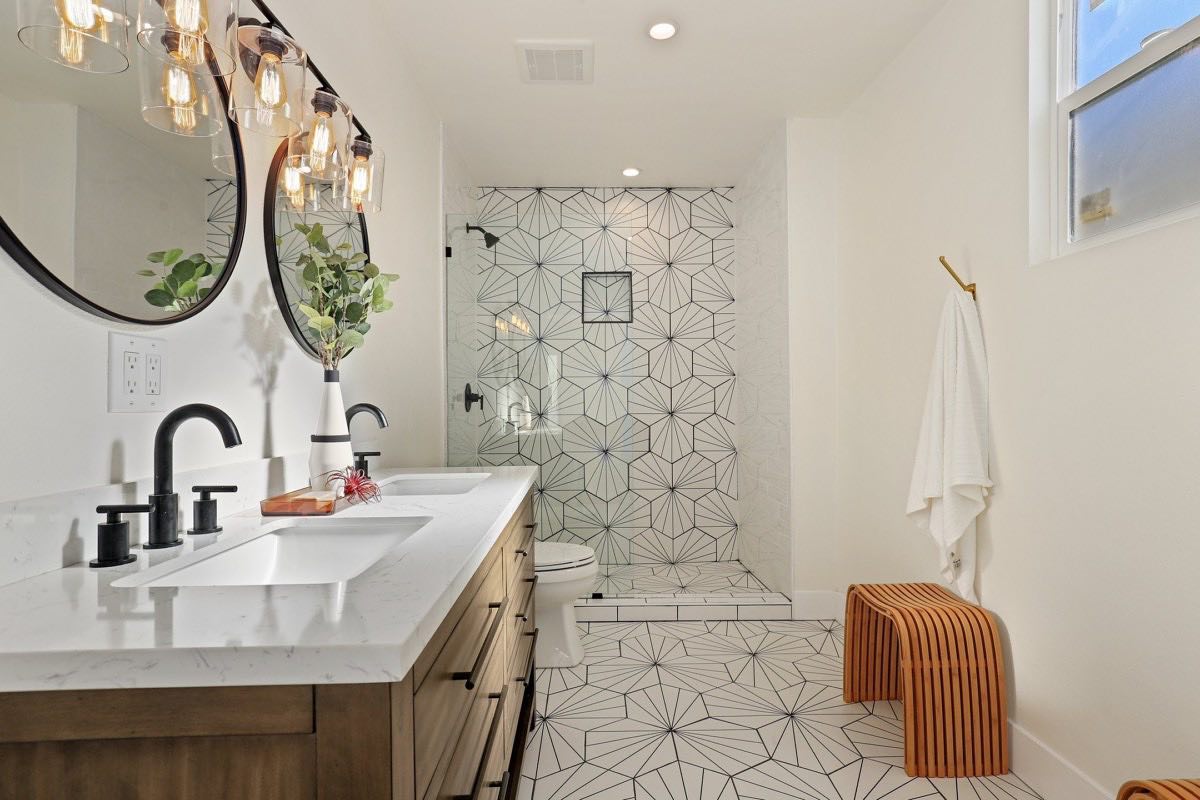 Cute and detailed shower tiles will make your bathroom elegant and open. If you love that Greek or Mediterranean vibe to it, this is for you! Add some cool lights and try out this open space. It will work and look so well for bigger families or families with kids.
24. Gorgeous Spacious Shower Tile Idea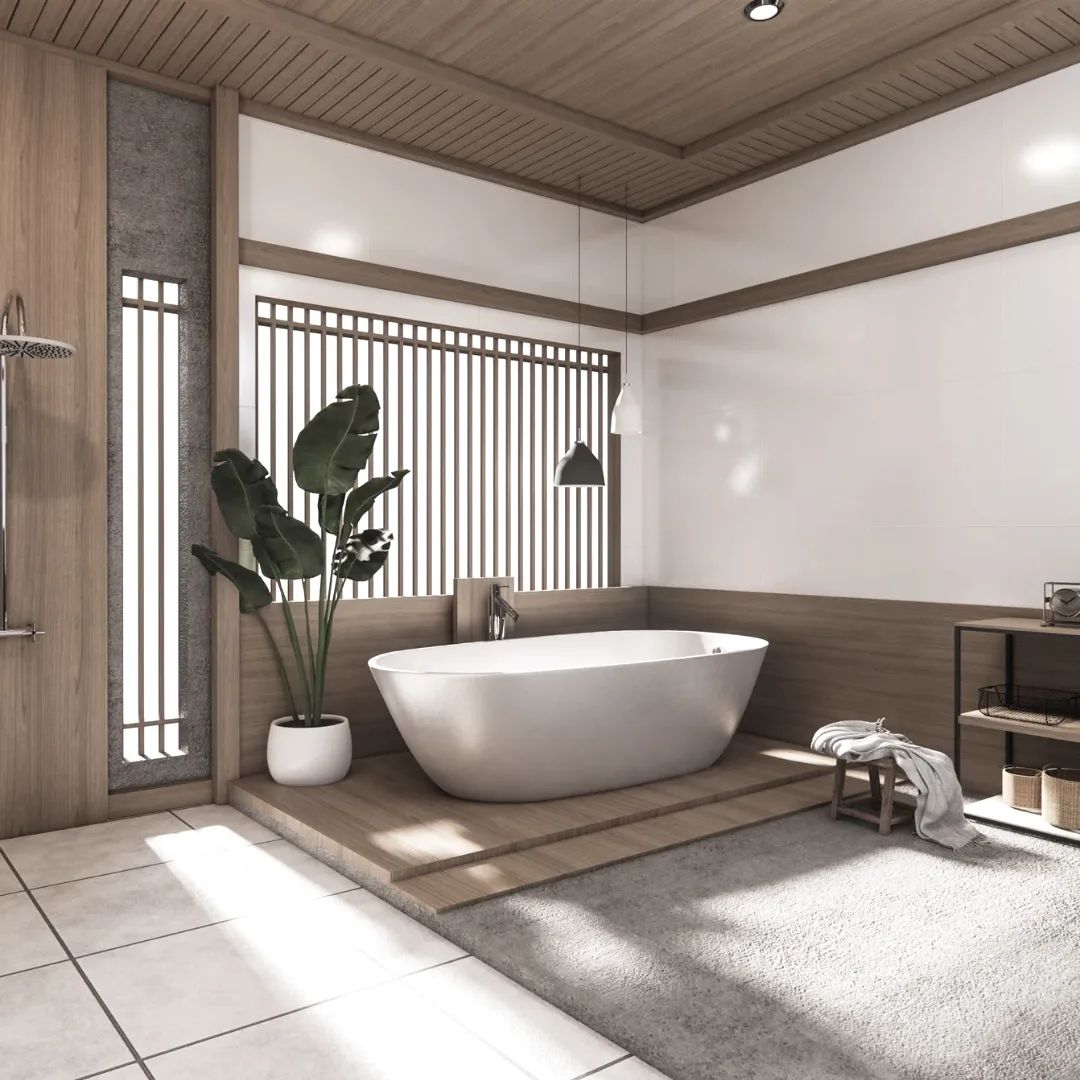 Imagine taking a shower in this gorgeous bathroom. It truly gives out such Zen vibes. If you enjoy light neutral colors and you want something minimalistic, yet truly unique, why not go with this design? The initial installation will take quite some time and money, but it is worth it in the end.
25. Dark Colored Shower Tile Idea Nature Inspired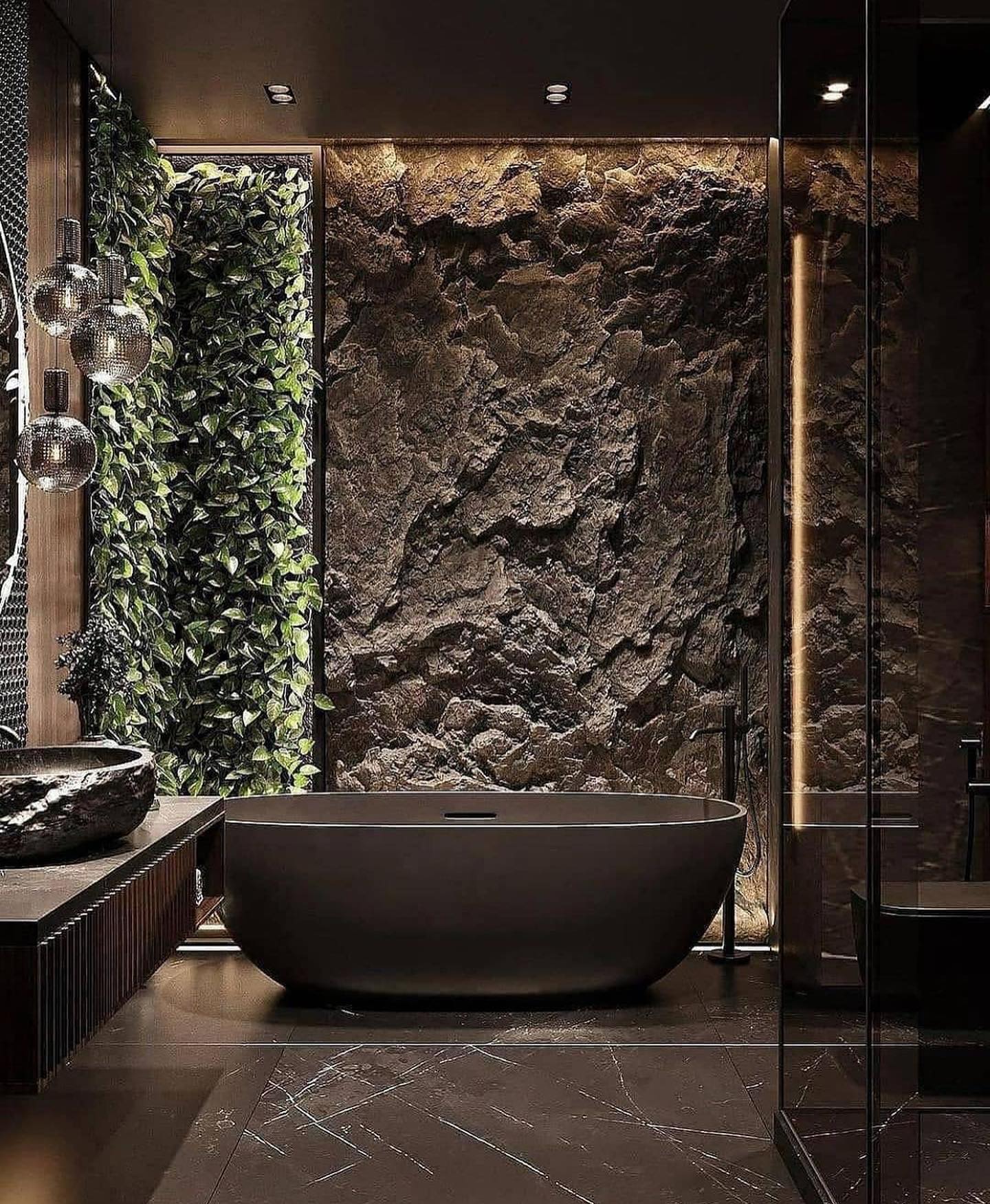 The dreamiest bathroom of them all! If you want that cozy vibe and you enjoy mystical looks, this is for you. These tiles were inspired by the forest, and the final design will look amazing for both men and women. This grey and brown color combo will attract a ton of attention.
26. Navy Blue Shower Tile Idea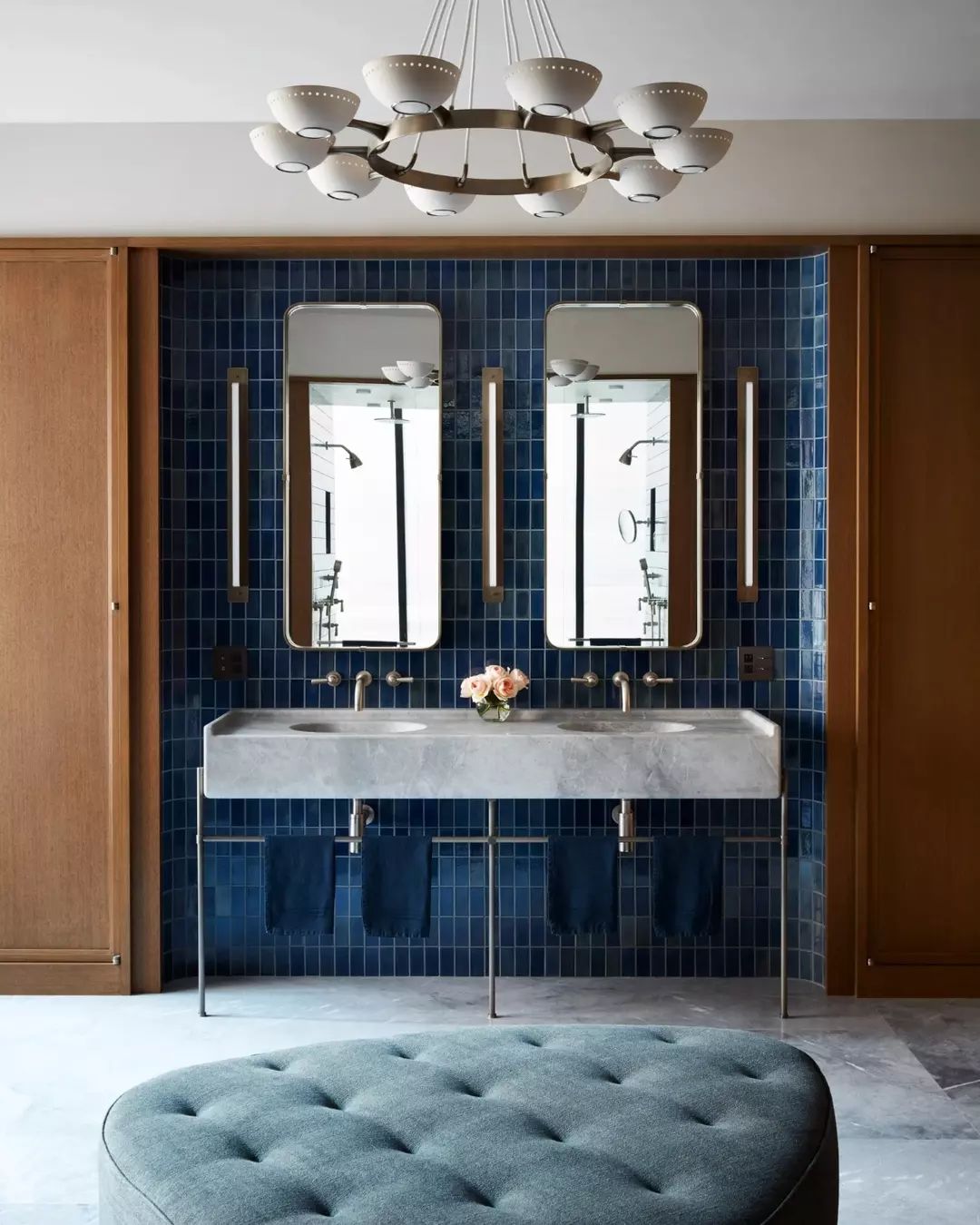 Dark blue navy shower tiles will look very romantic and ocean-inspired. If you enjoy themed bathrooms and you're a fan of darker shades, this will suit you. Go for a high-shine finish to round up the look.
27. Elegant & Classy Shower Tile Idea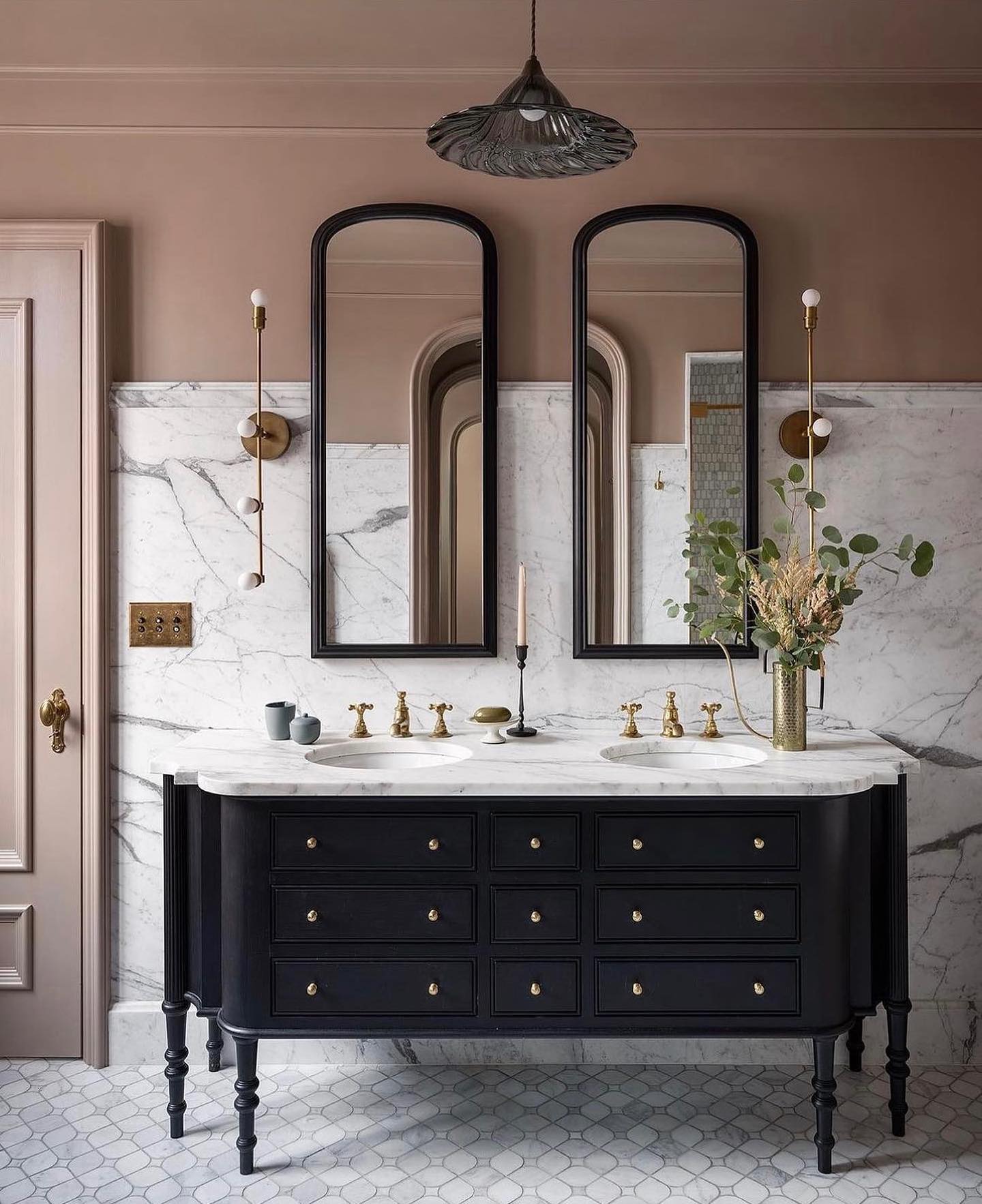 The dark brown and black color combo is for women who enjoy classy looks. You will love these tiles especially if you plan on installing your makeup station right here. Add a shiny finish to all of your items and tiles to maintain this glossy and high-end bathroom.
28. Grey & Gold Shower Tile Idea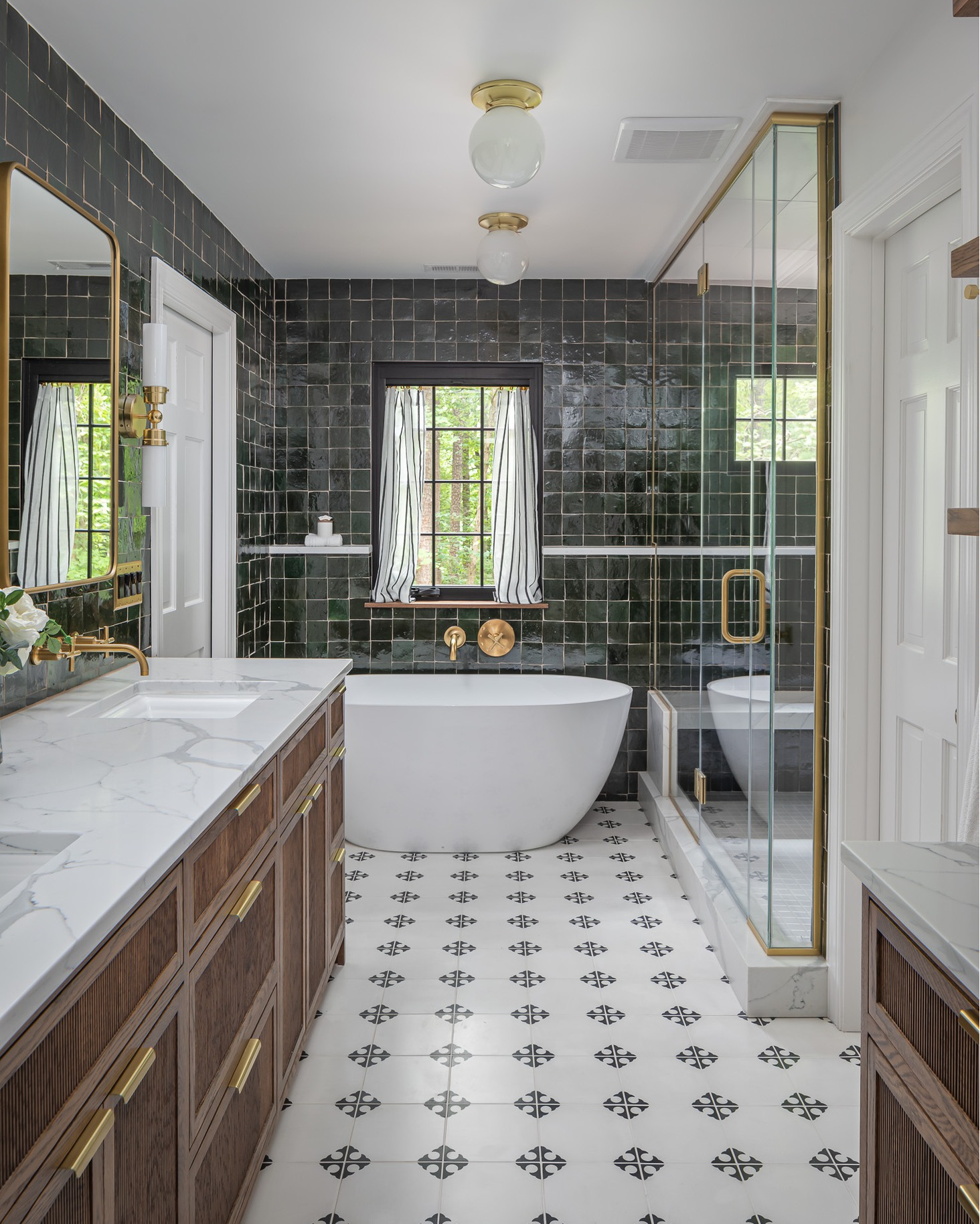 Grey and gold will look super classy when combined together. These tiles are on the pricier side and will make every bathroom look mystical and mysterious. Finish the look off with your favorite details and a golden chandelier or lights to round up the look.
29. Light Brown Shower Tile Idea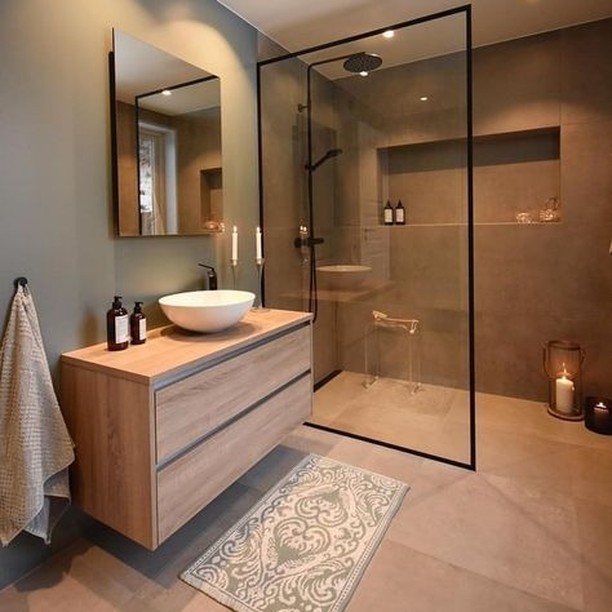 Light brown and neutral tiles will look amazing and elegant in most bathrooms. If you're a fan of classy wooden looks and you want something rustic, give this a try. The end result is perfect for families with kids.
30. Light Green Shower Tile Idea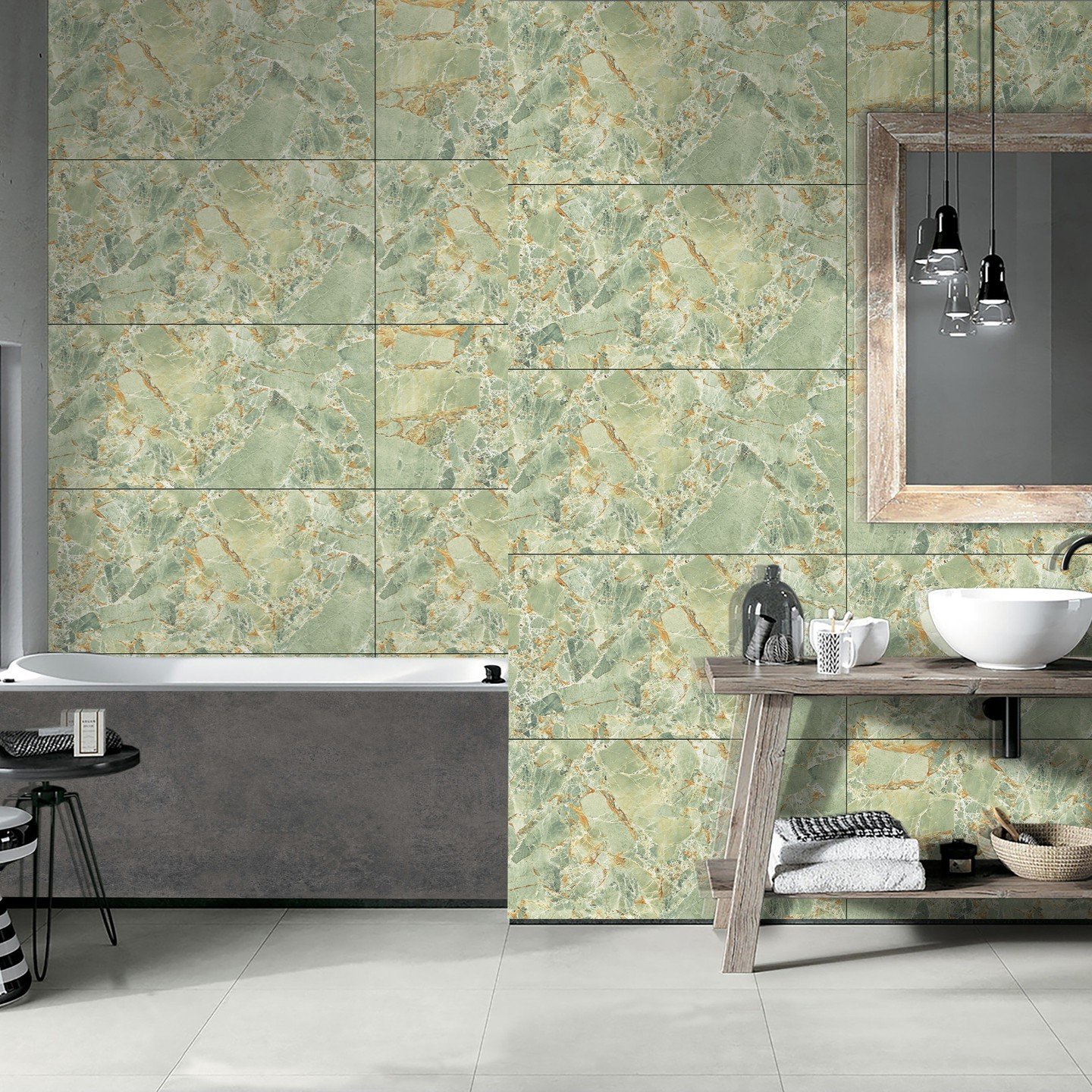 Lastly, try out this green tile concept. It has that nature-inspired element and will look the best in smaller bathrooms. It will open up the space and will suit anyone who is into stylish tiles and a pop of color.
Embrace the adventure of shower tile design and let your hesitations melt away. With our curated collection of 30 captivating ideas, you have the power to transform your shower into a personalized oasis. Choose with confidence, knowing that your decision will reflect your unique style and infuse your daily routine with a touch of artistic beauty. It's time to step into a shower space that truly inspires and delights, leaving you refreshed and rejuvenated every time you step inside.