Welcome to the uncharted territory of home design — your stairway! These architectural necessities often remain untouched and unnoticed, yet possess a huge potential to become artistic showcases within your home. In this blog post, we're illuminating 20 imaginative stairway decorating ideas that are certain to inspire and stir your creativity. Each suggestion is a stepping stone towards an enchanting transformation from merely functional to fabulously appealing. Every step you'll take, henceforth, will be a delightful experience, a trip down the lanes of elegance, charm, and your unique style. So, buckle up and prepare to ascend towards an artistic zenith.
Pause for a moment, and picture this — your plain staircase metamorphosing into a reflection of your personality, your passions, and your aesthetic sensibilities. Whether you're an ardent minimalist, a champion of vibrant patterns and hues, or a connoisseur of nostalgic, rustic charm, you'll find ideas that resonate with you in this extensive collection. This is more than a home improvement project; it's about creating meaningful journeys within your own abode, with every step you take. So, don your creative hat, step forward, and join us in this adventure of transformation — one stair at a time. Let's turn every step into a statement and every stairway into a tale of style and inspiration.
1. Cool Light Stairway Decorating Idea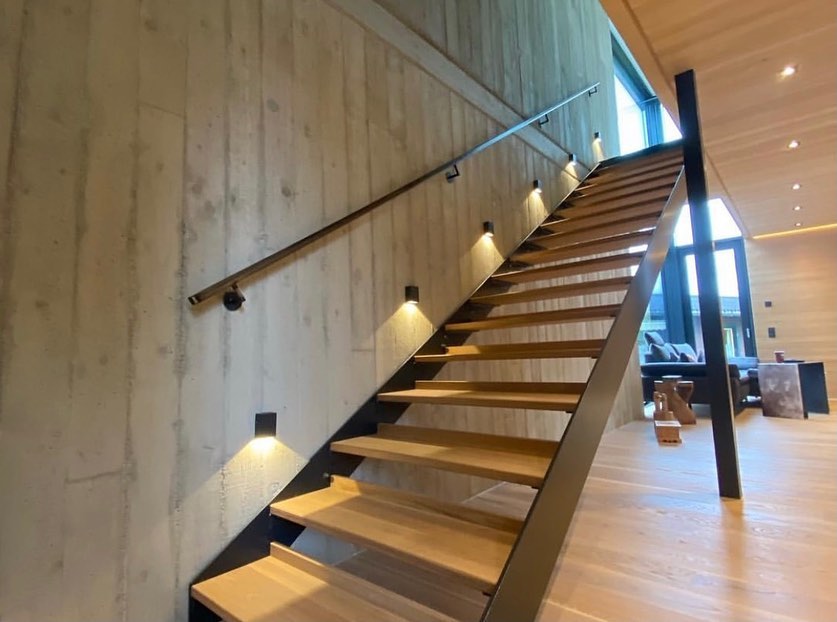 Try out a unique light system and make your stairs pop. Anyone who enjoys light colors and beige shades will love this traditional home design.
2. Christmas Stairway Decorating Idea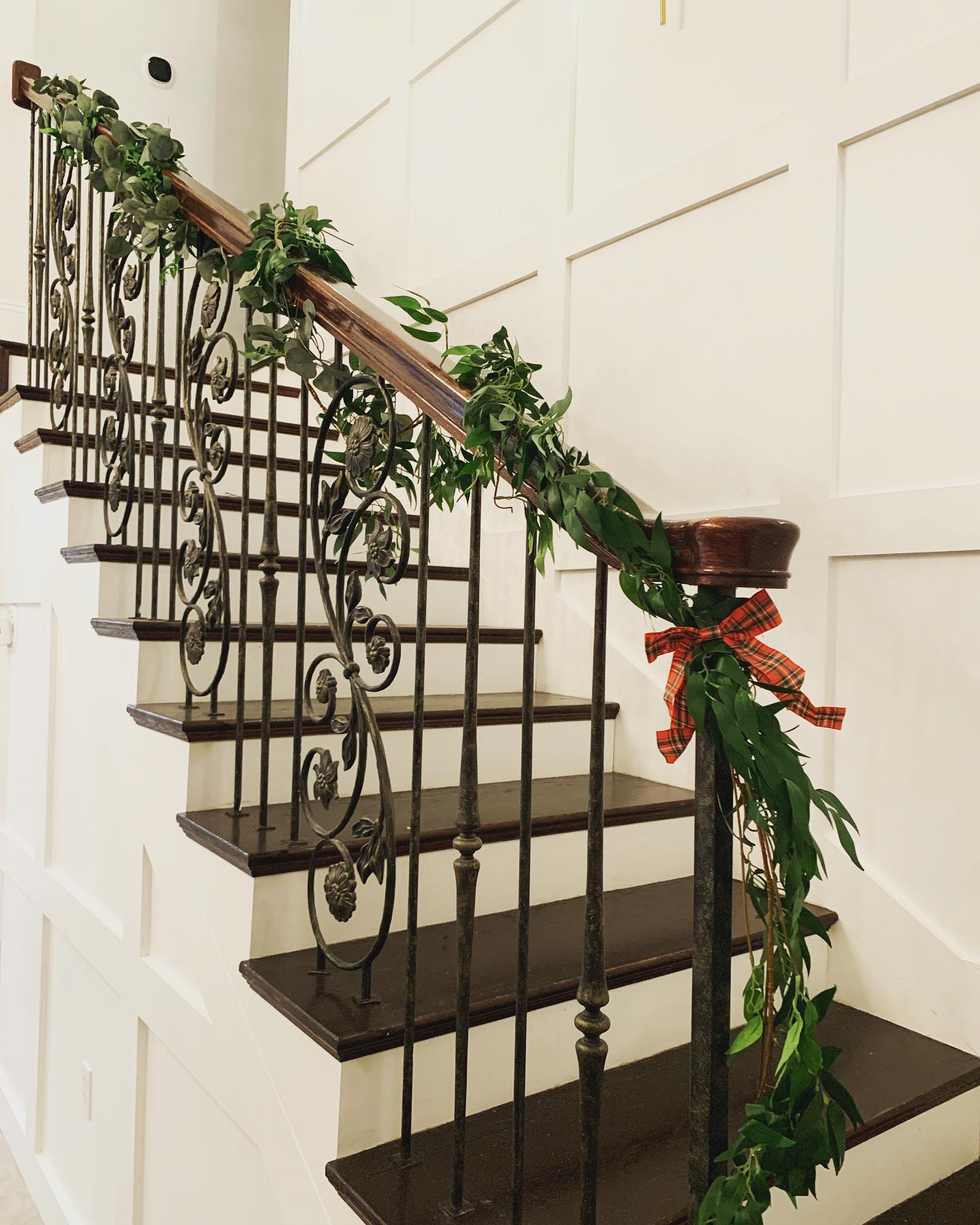 If Christmas is your favorite holiday, why not go all out? Decorate your stairs with mistletoe and some green flowers. This is perfect for those who enjoy DIYing their home decorations and want something festive.
3. Classic Stairway Decorating Idea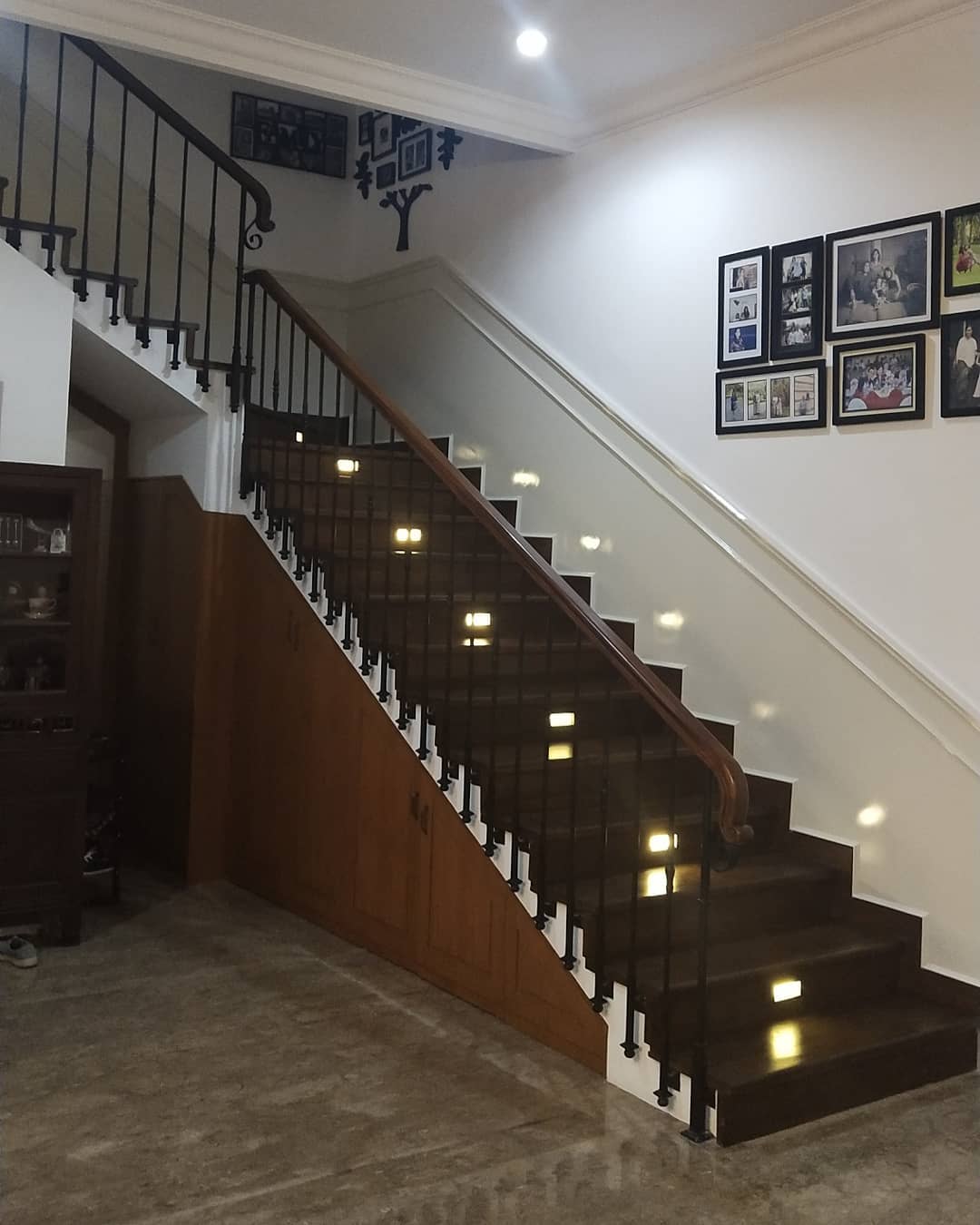 Another cool lighting system that you can install right next to your staircase. You should also include some cute pictures that will add style to your home, but also your staircase.
4. Side Mirror Stairway Decorating Idea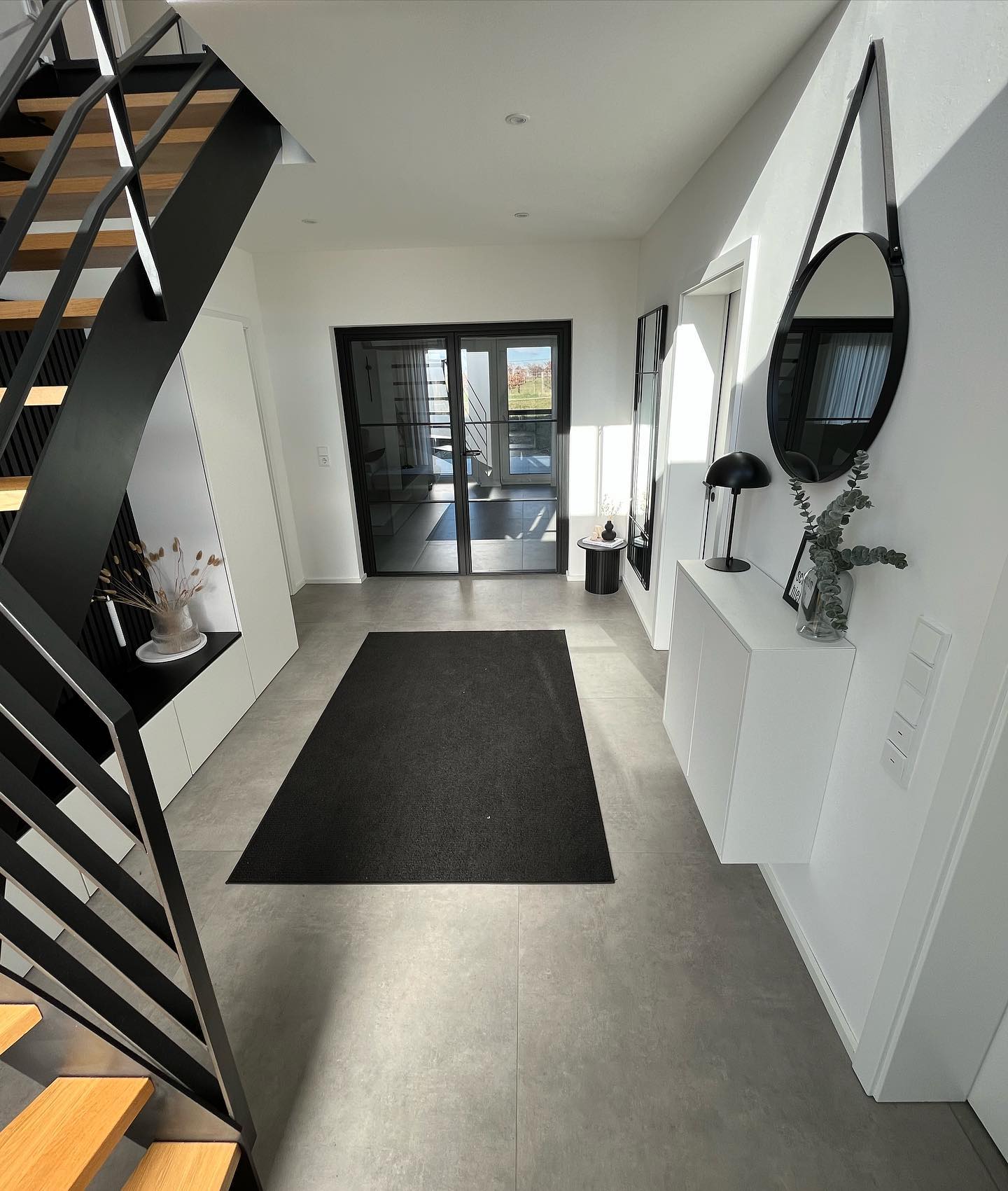 This gorgeous black-and-white color combo will add so much elegance to your home. You can also add a lamp and a mirror to fully open up your space and make your staircase pop.
5. Chandelier Stairway Decorating Idea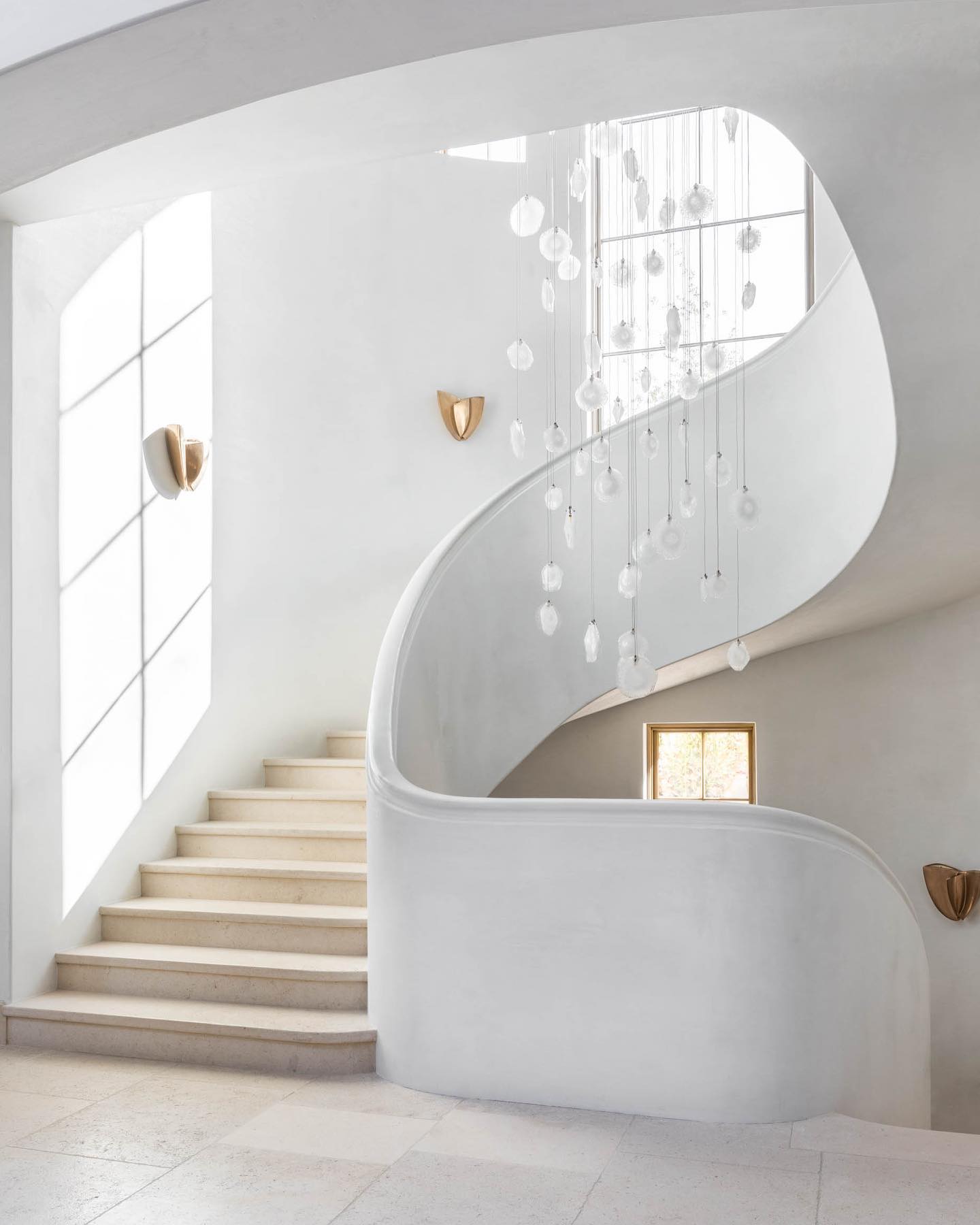 How extravagant and bold do you want to go? Guys and girls who have a big home will want to make their space elegant. Try out this chandelier detail right above your staircase to open up your space the right way. Heads up as this can be a pricey and boujee option.
6. Bright Yellow Light Stairway Decorating Idea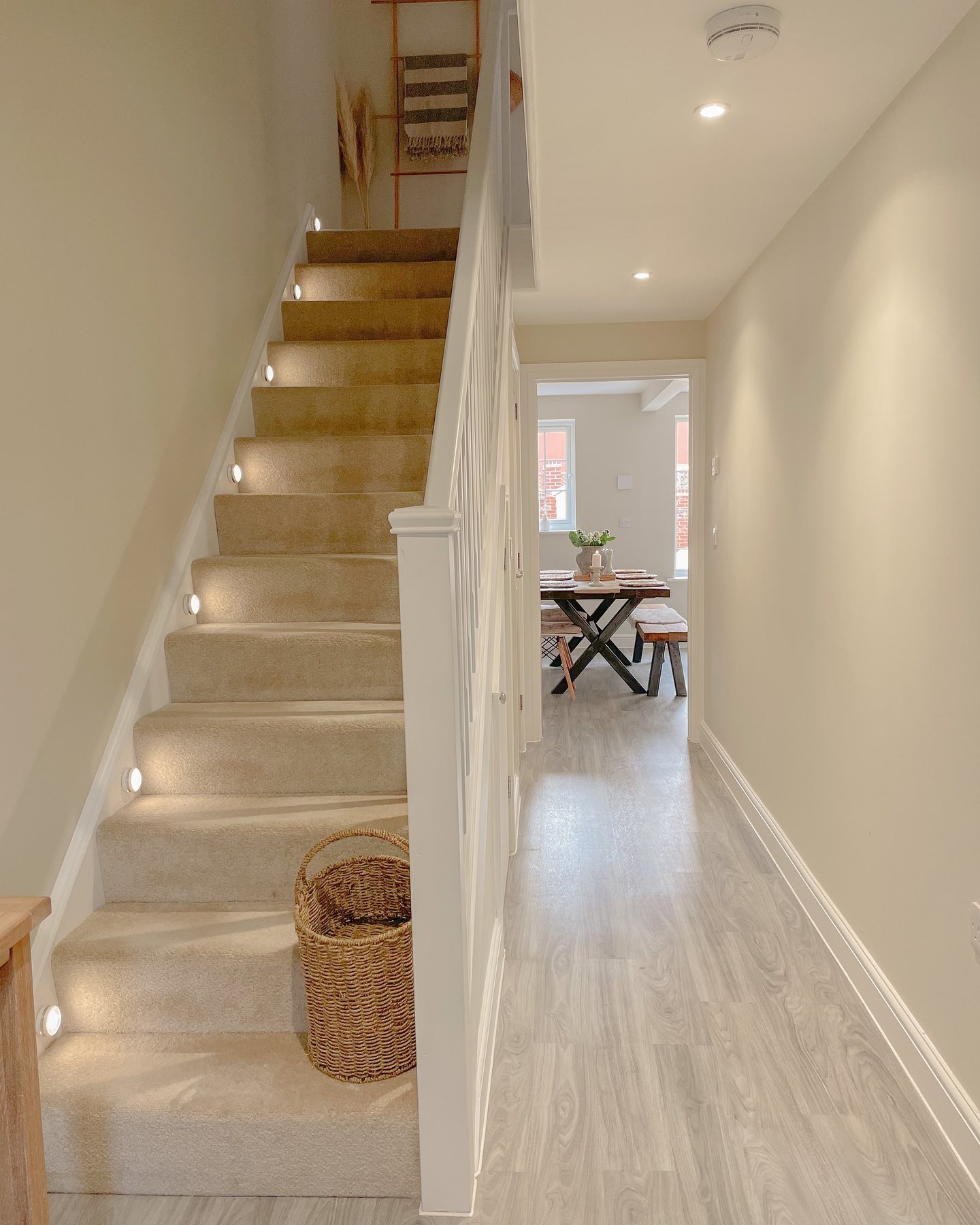 Add neutral elements and truly open up your home. This beige home color decor with a stylish basket on your staircase will assert style and charm! Give it a go if you want that family home concept.
7. Floral Decoration Stairway Idea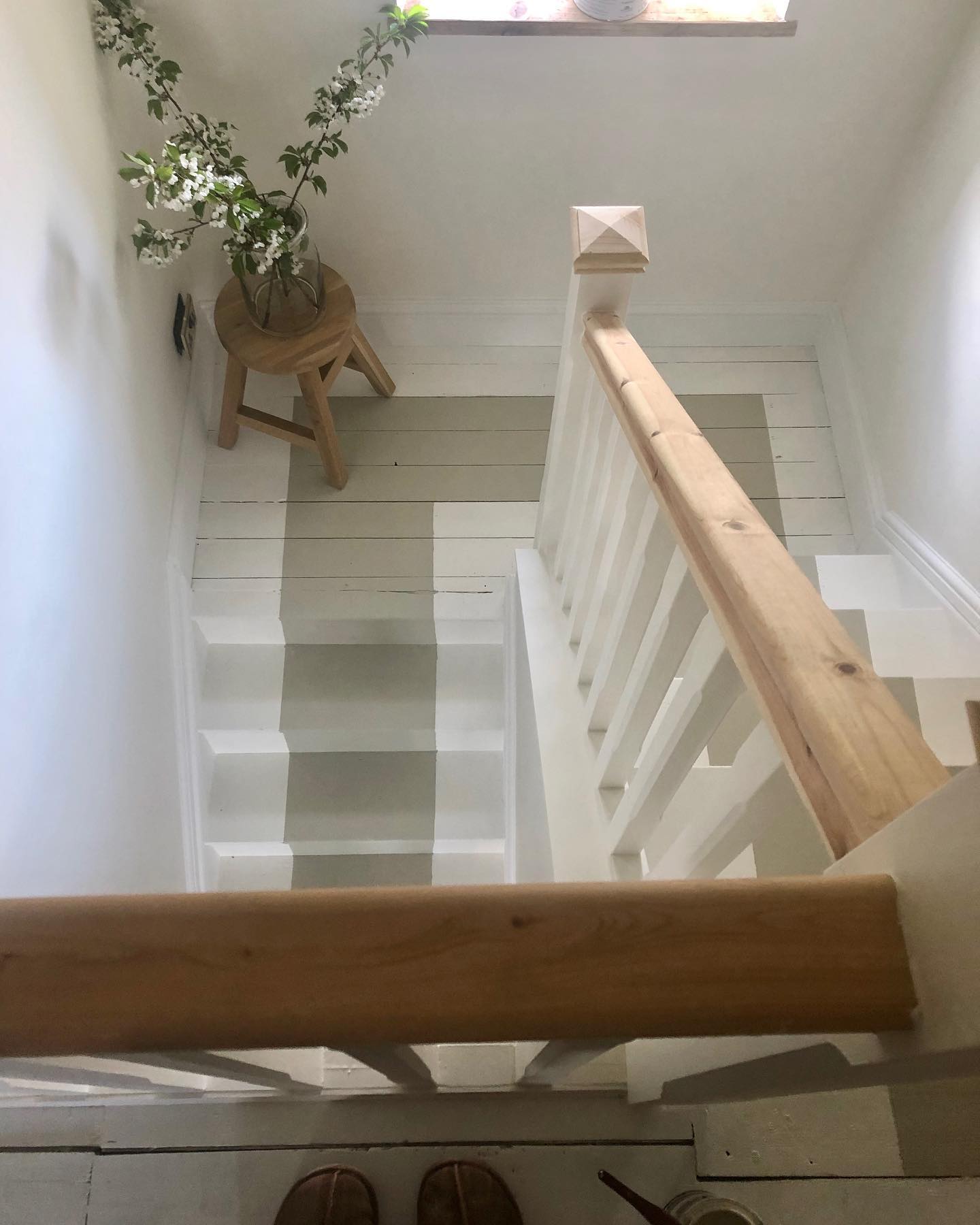 If you don't have little kids hanging around you can easily add some flowers to your staircase. Just make sure that they have enough light so that your flowers don't die. If you're a responsible adult – this is for you.
8. White Vase Stairway Decorating Idea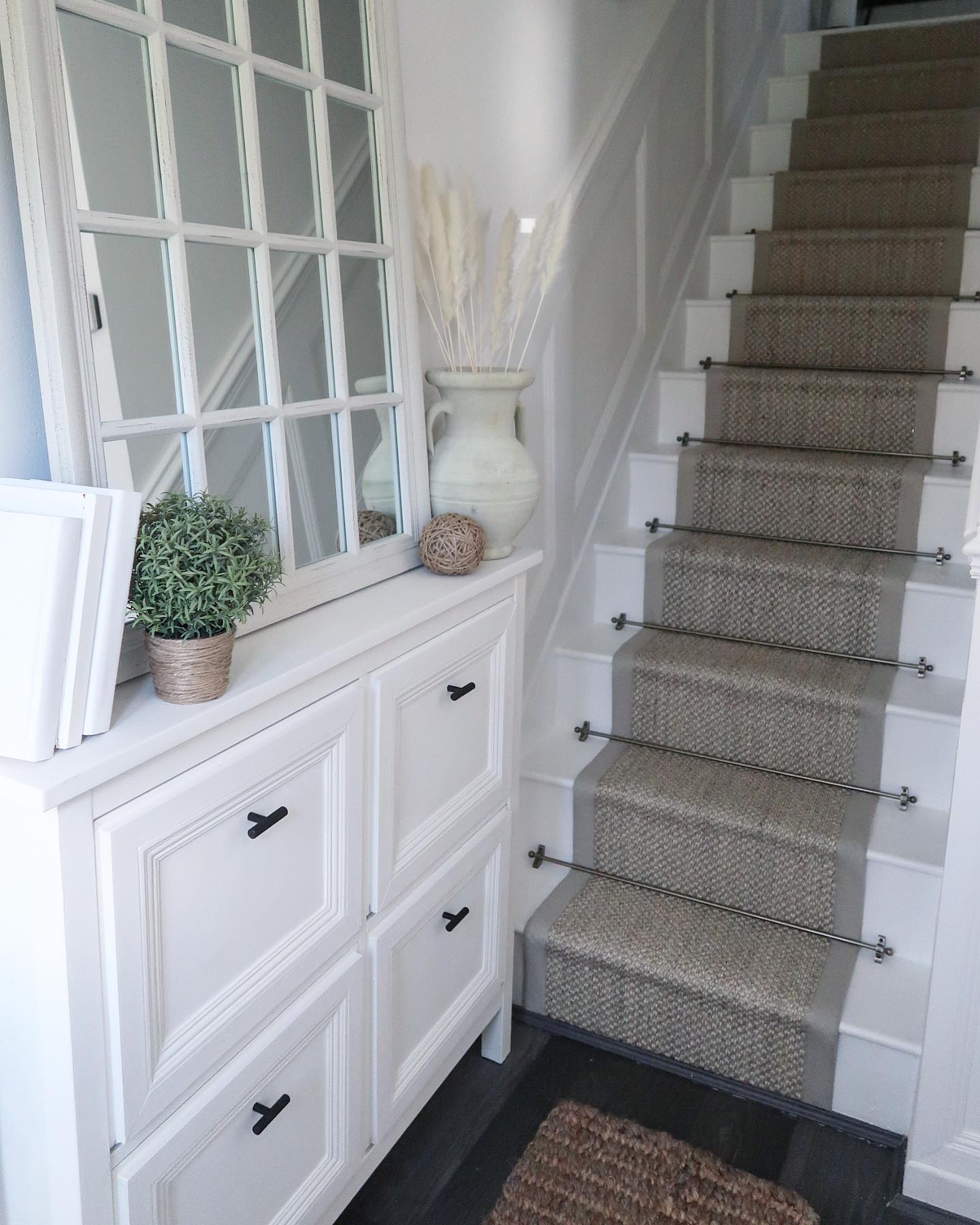 A white vase and some flowers will open up your space. If you want a casual home and something that has that cozy farm vibe – this is it.
9. Really Modern Stairway Decorating Idea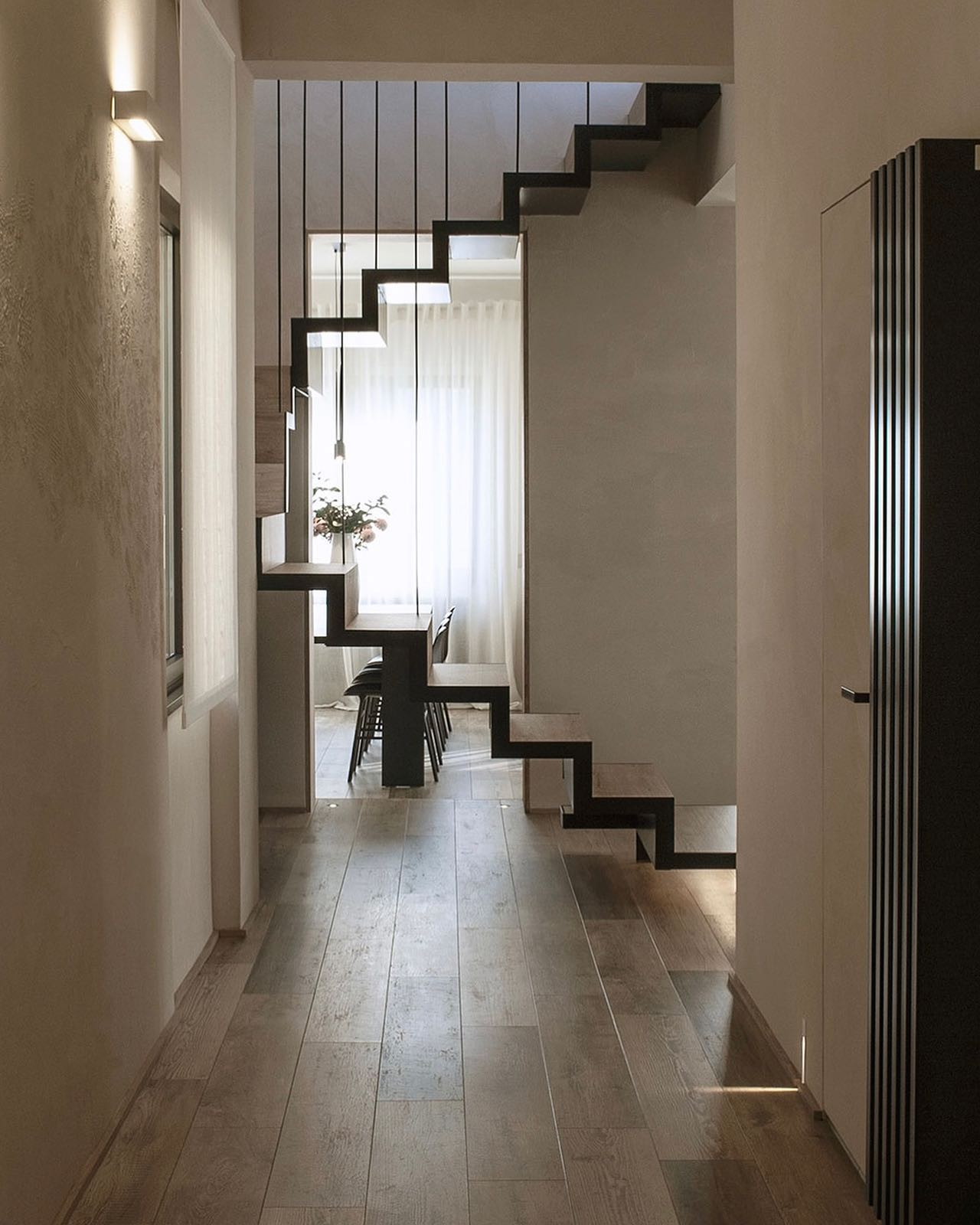 Modern is the way to do it in 2023! You will enjoy these black details on your living room and staircase corner. Anyone who enjoys this black floating stairway is a must-try for young couples.
10. Bohoo Inspired Stairway Decorating Idea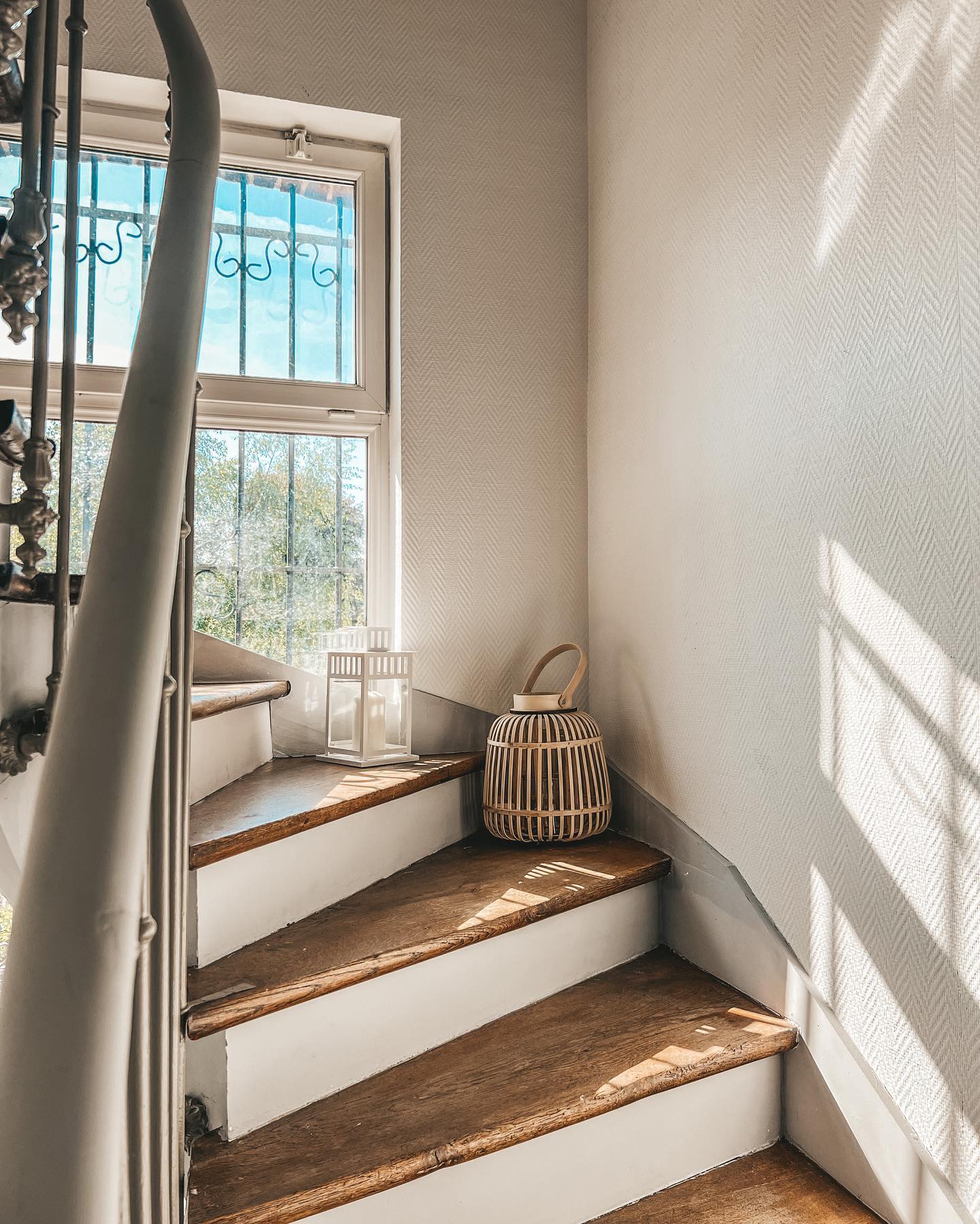 Boohoo is super stylish and often a must-try by younger women. If you want this beige color element right now and you want a cute pot or a vase, add it to your staircase! Heads up as you might have to color your stairs to round up the look.
11. Stairway Decorating Idea Ton Of Details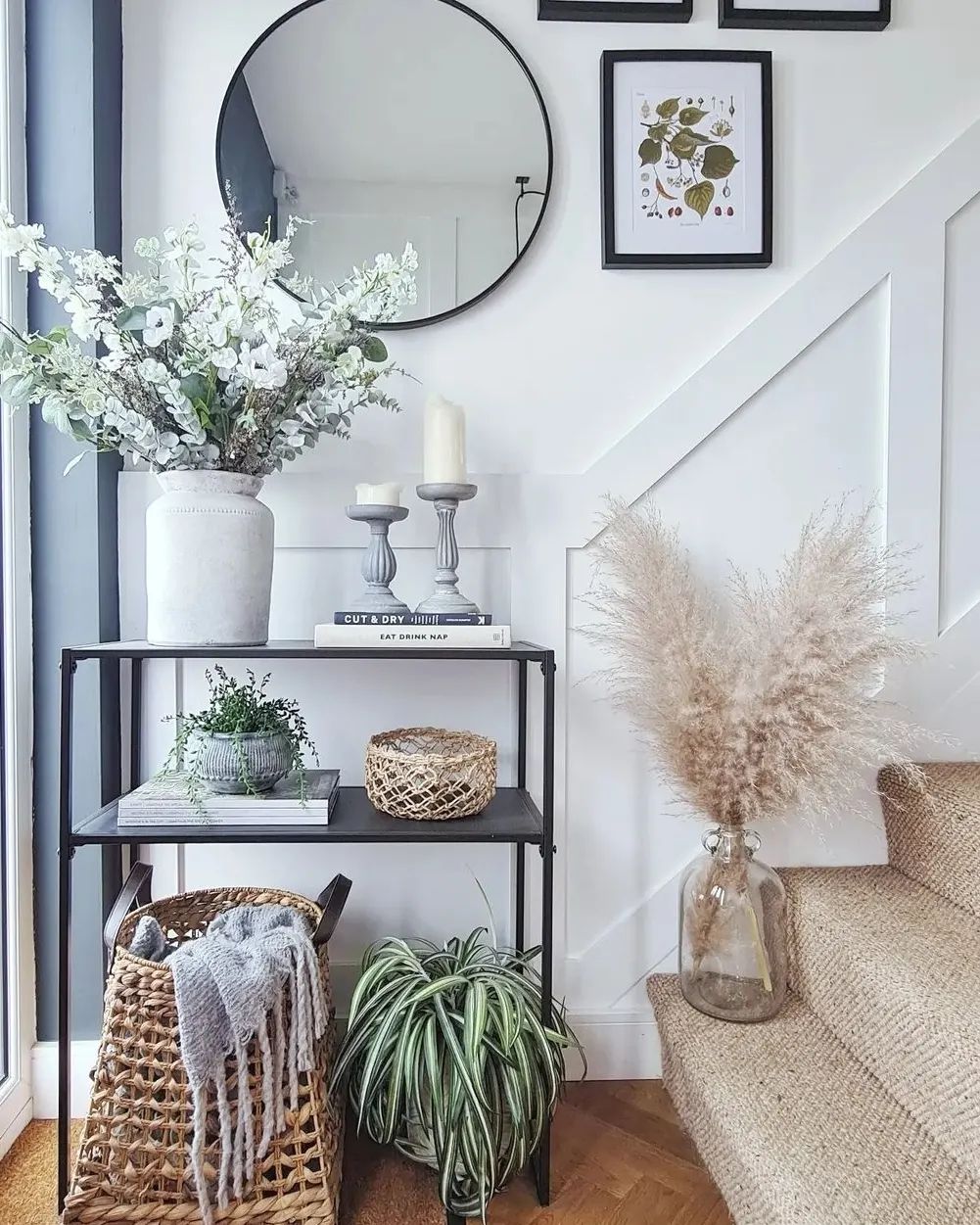 How much is "too much" in your opinion? Those who want to take it all the way should consider this staircase decoration. White and nude elements with flowers will look so stylish and elegant. Go for a vase and just know that this stairway will not go unnoticed.
12. Traditional Stairway Decorating Idea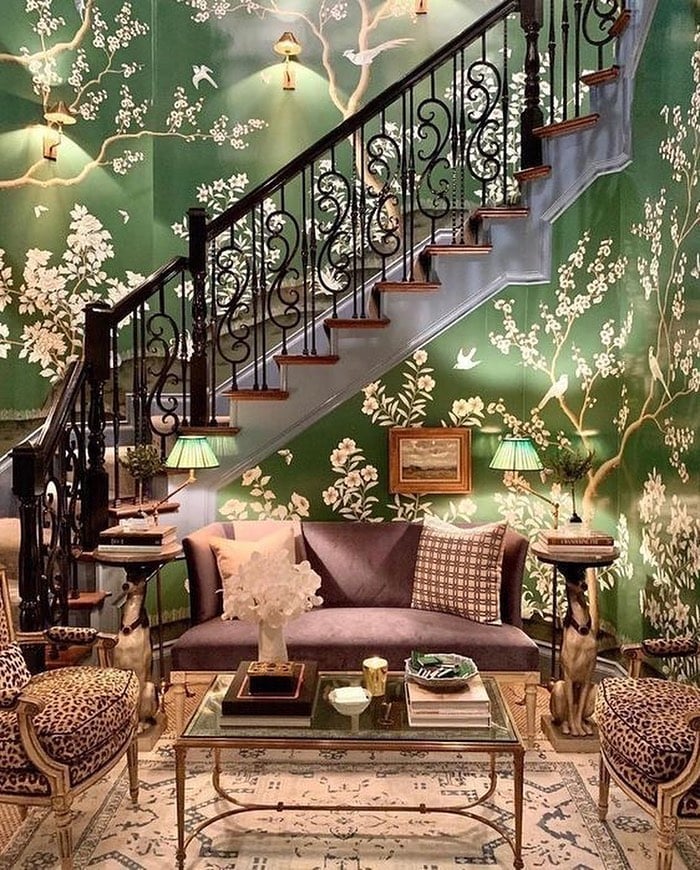 Such a cozy living room and amazing staircase addition. Men and women who love traditional patterns will fall in love with this look. Add cool lamps and gorgeous wall decorations to get this dreamy look.
13. Beige Stairway Decorating Idea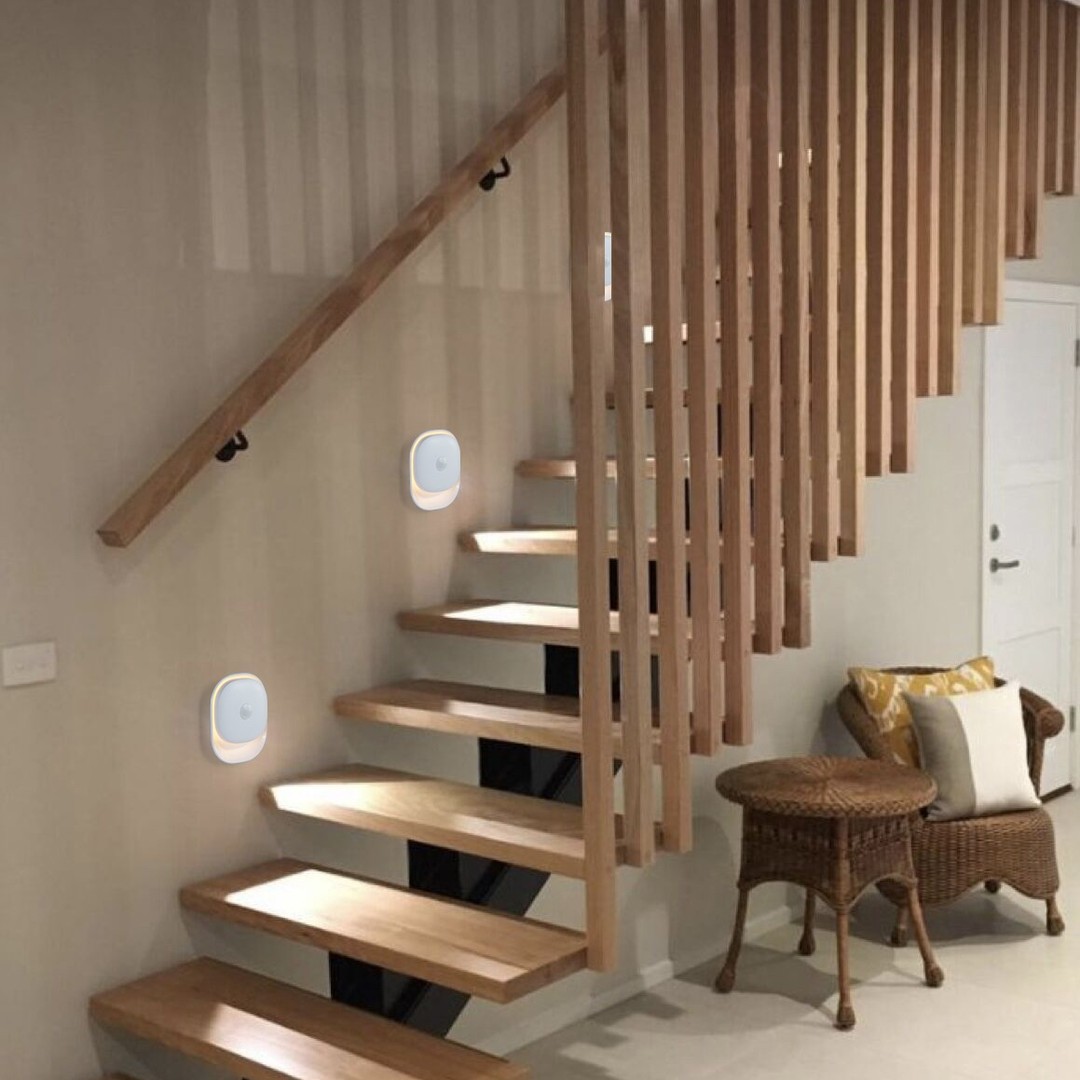 If you're a fan of beige and neutral colors and you want that "calm" looking staircase, this is for you. Install some under lights and open up your doorway.
14. Stairway Decorating Idea With Flowers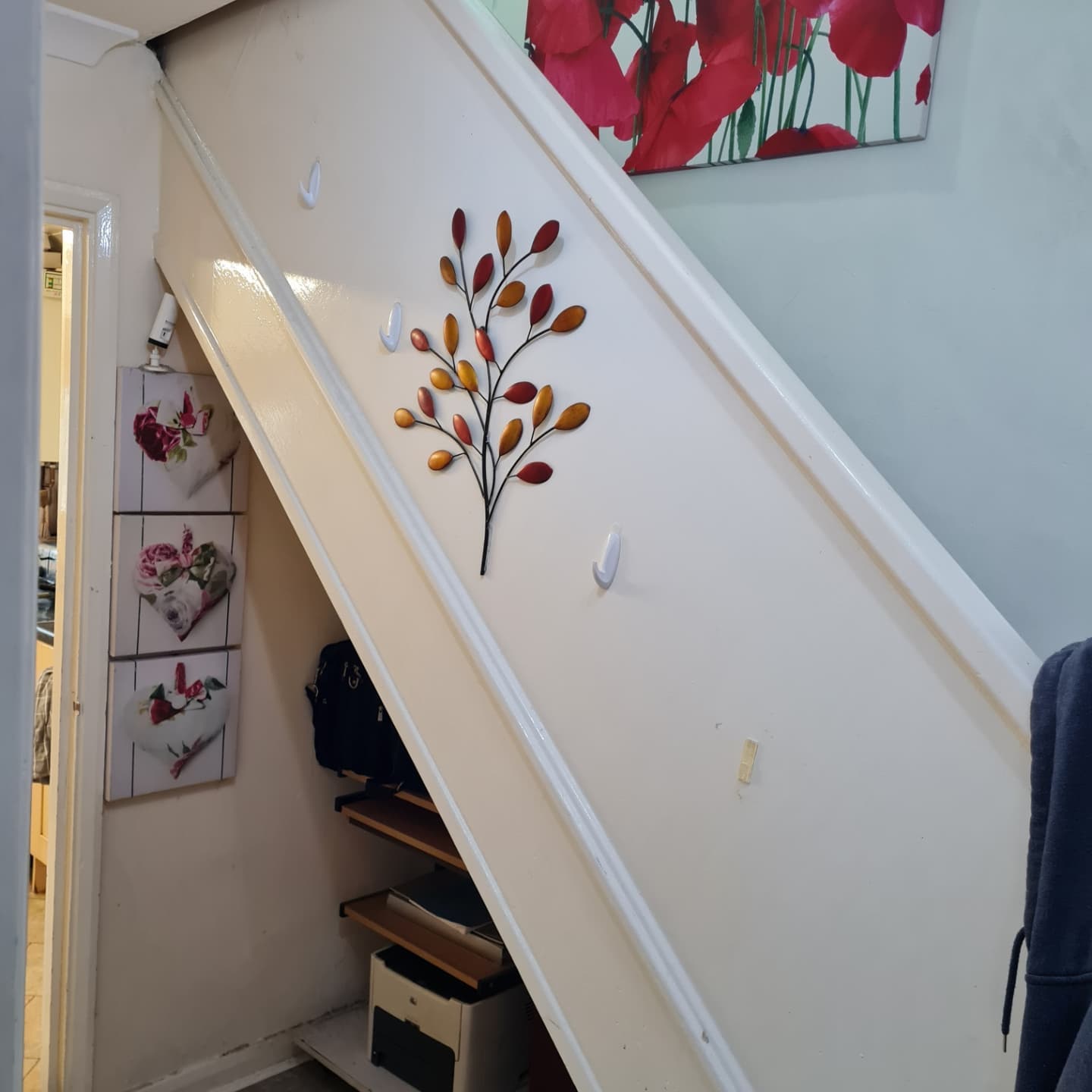 Some people prefer that minimalistic vibe. Does this sound like you? If you're a fan of cute decorations and you love pink or red flowers – this is going to suit you so well.
15. Big & Dramatic Stairway Decorating Idea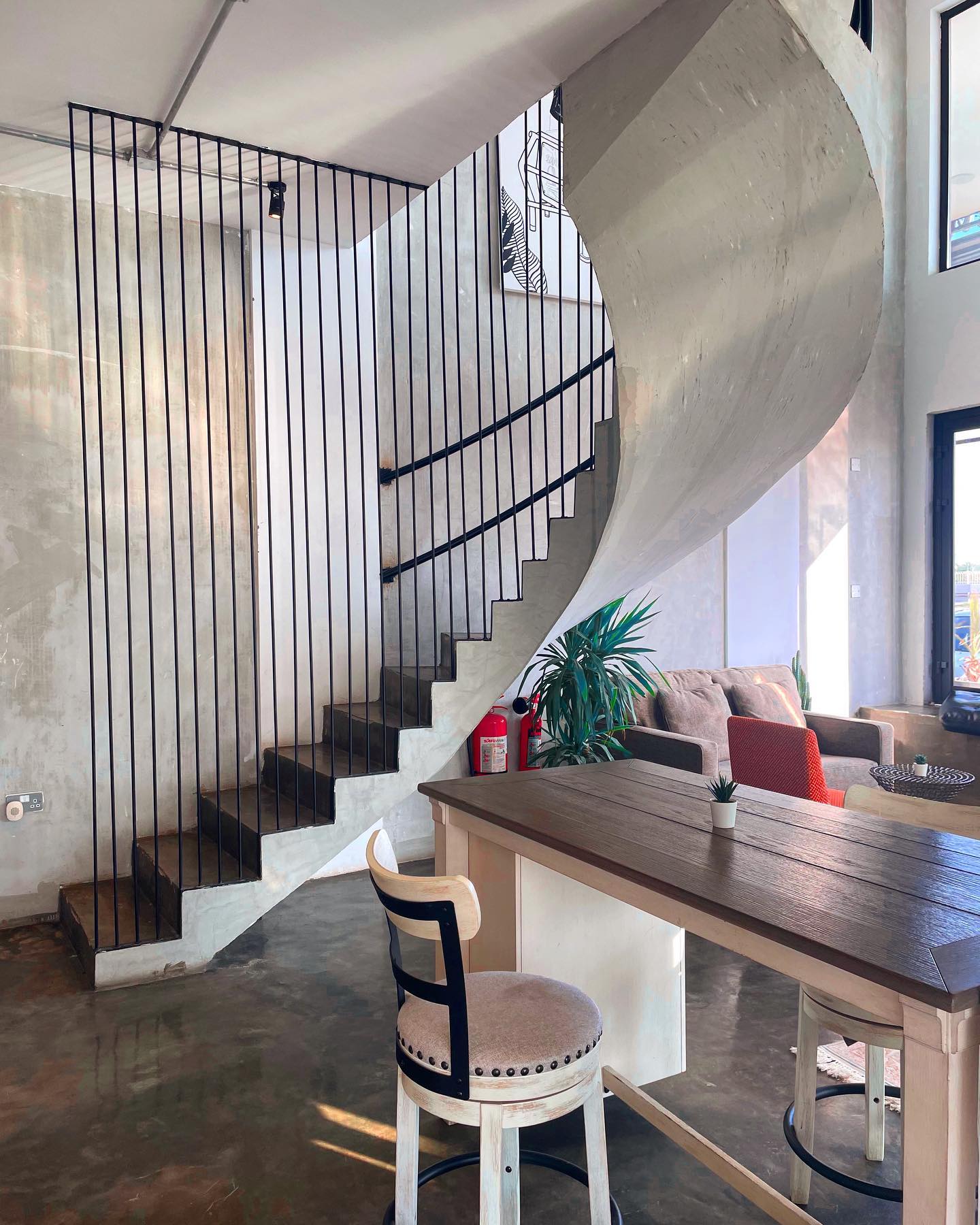 If you're one of the lucky ones who has such an open space – we recommend giving this a go. Add a stylish fence right next to your staircase to get this calm and neat-looking design.
16. Cool Pictures Stairway Decorating Idea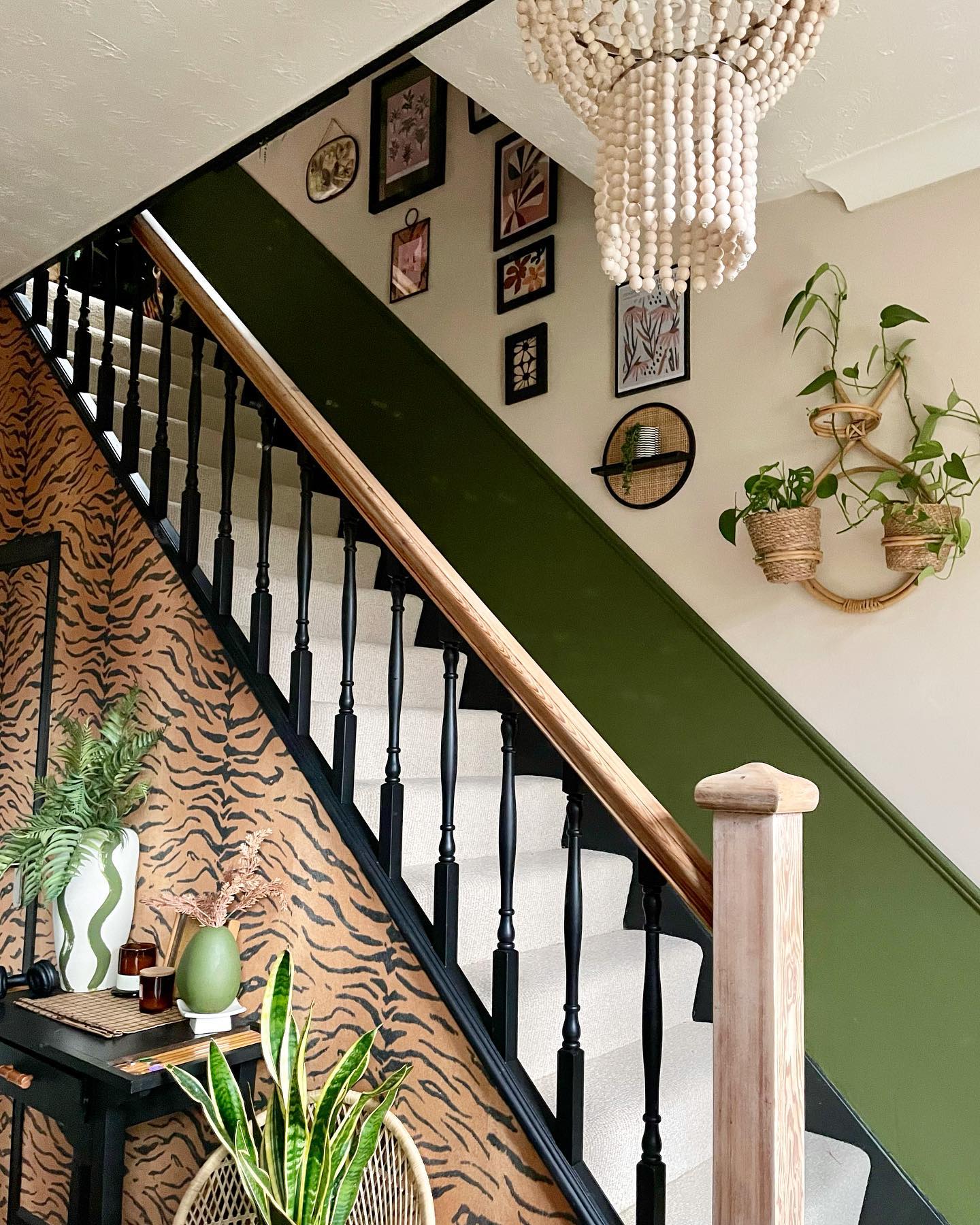 Try out this dark-colored theme room and include the bohoo vibe to it. If you're crazy about flowers and adding a bit of life to your room, this is for you. Just make sure that you can commit to its watering and maintenance.
17. Grey Modern Stairway Decorating Idea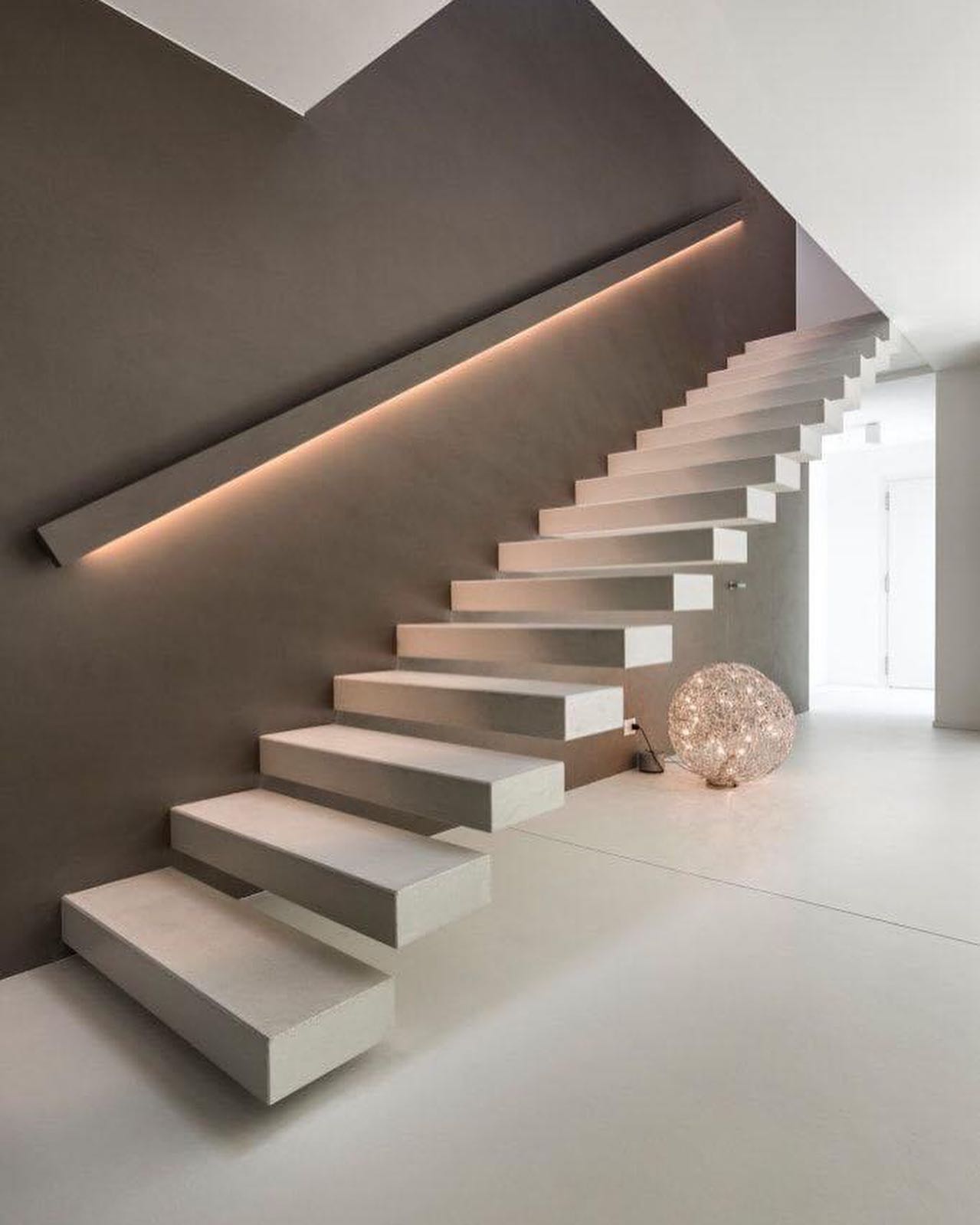 A dark grey modern staircase that you're going to enjoy if you're young and creative. Add a cool beam light installation next to it to make the space truly pop and shine!
18. Stairway Decorating Idea With Candles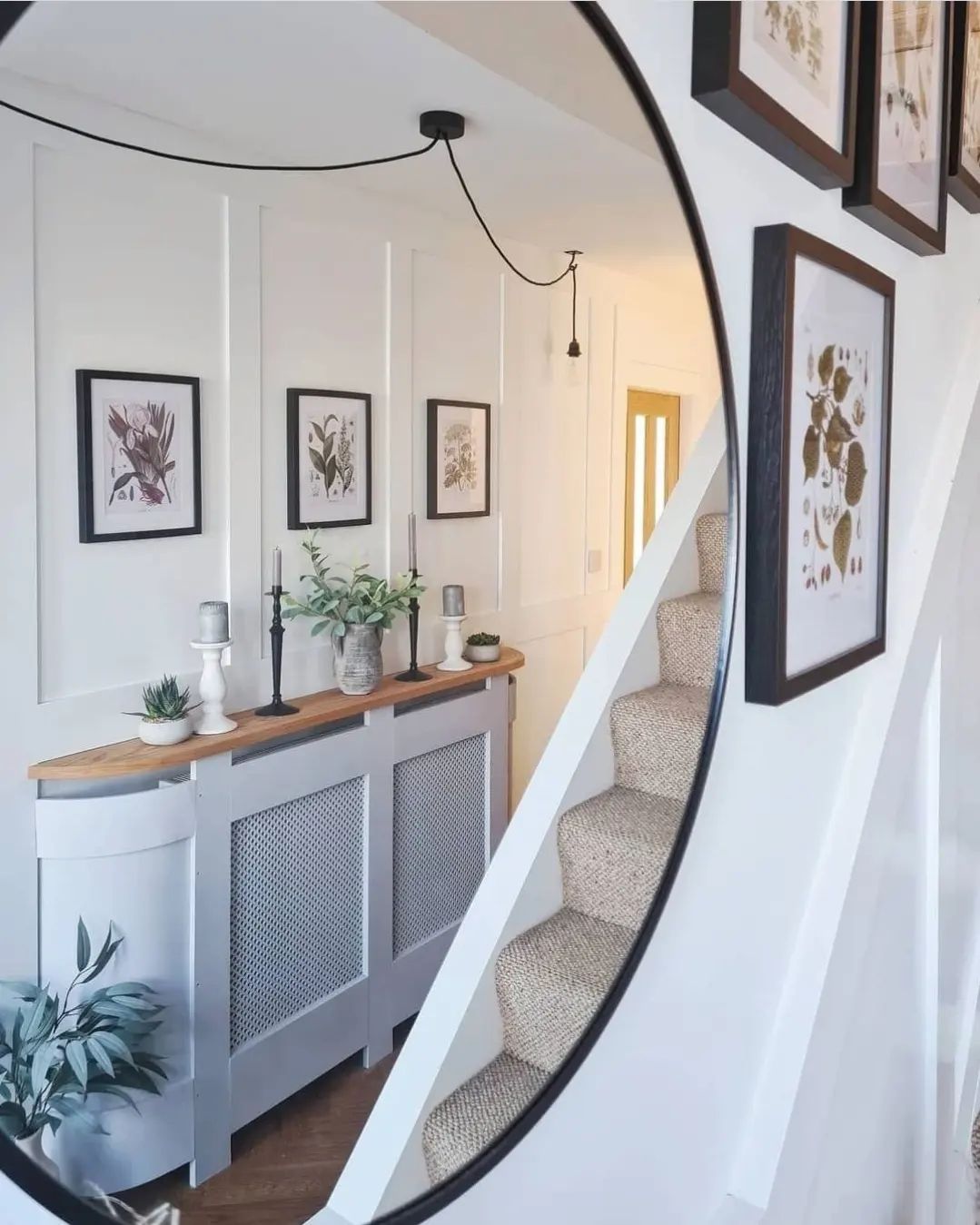 Add a ton of pictures to your wall if you enjoy elegant and sentimental decorations. Some people are very artsy, and they can make their staircase stylish and homey with this style.
19. Christmas Stairway Decorating Ideas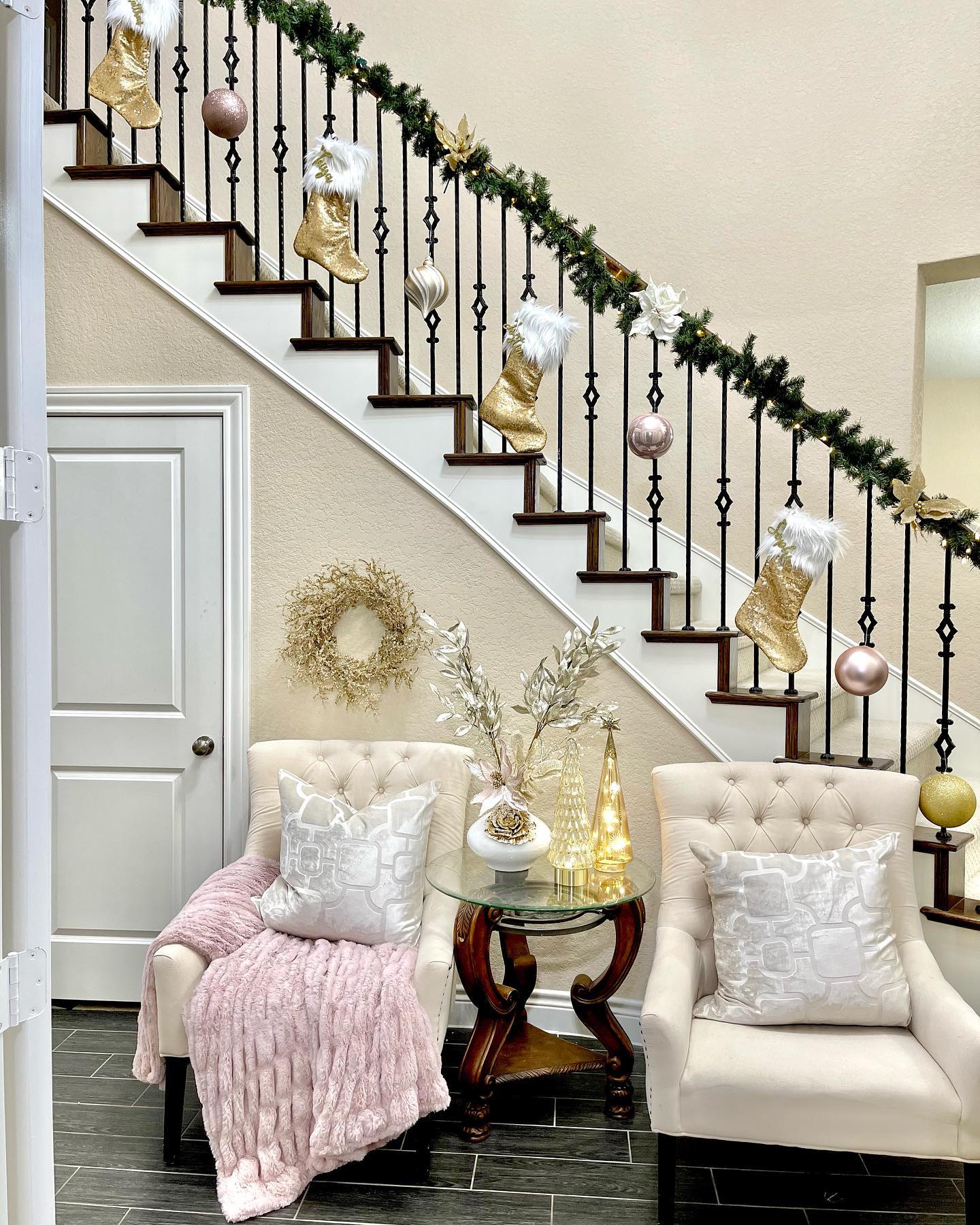 Is Christmas approaching? Do you enjoy fun pieces? Try out stockings and baubles to transform them and create them into something cozy. You will also love this staircase decoration if you have kids.
20. Classy Stairway Decorating Idea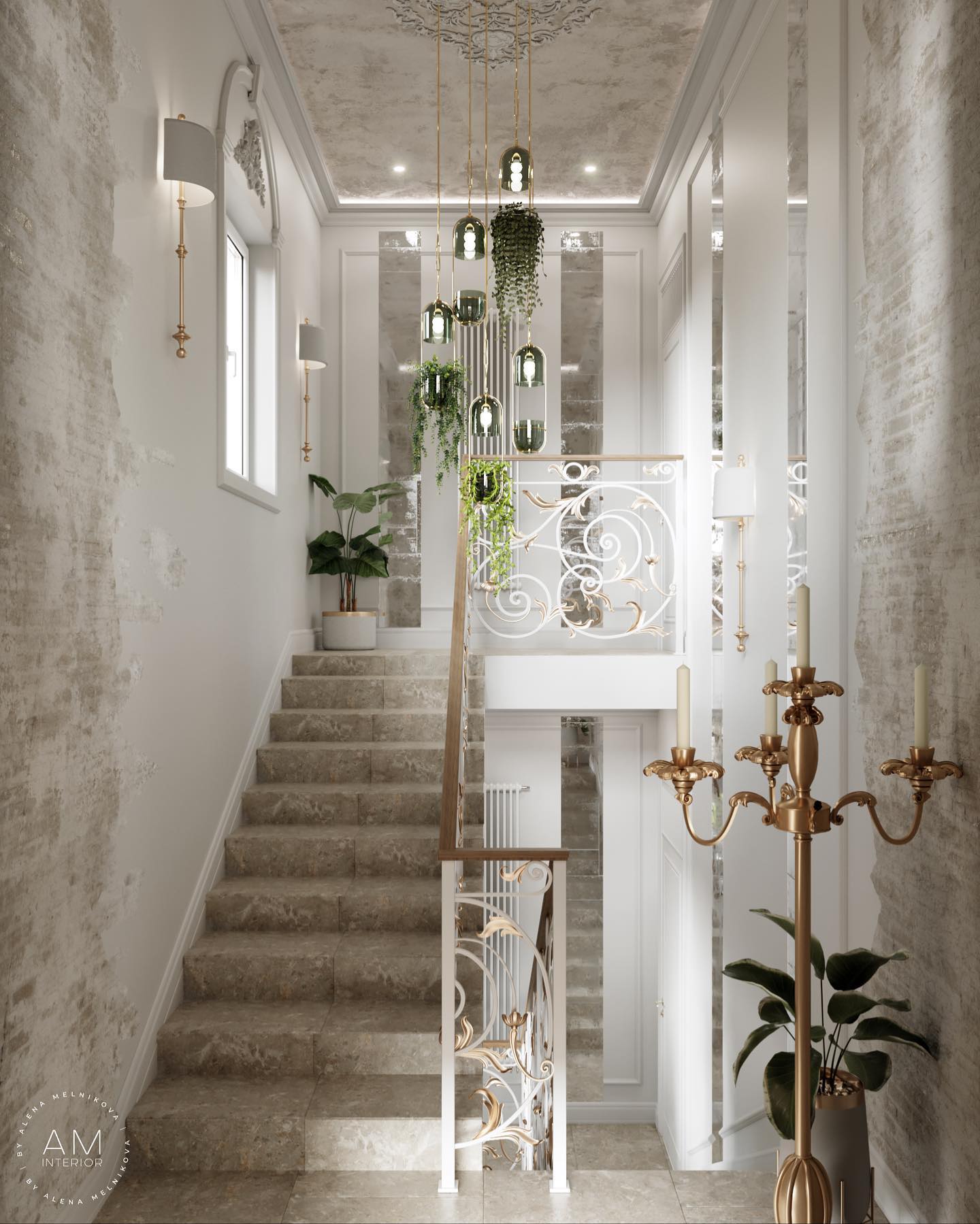 Lastly, you can give it a go with this elegant staircase. Try to open up your space by giving it this white and elegant nude theme. A chandelier and a couple of flowers will make this look peaceful and inviting.
Embrace the limitless potential of your staircase! This space, often overlooked, is ripe for transformation into a personal artistic statement. In this blog post, we've curated 20 exceptional stairway decorating ideas to inspire your creative journey. Whether you favor minimalism, vibrant patterns, or rustic charm, there's something here for you. So, let's elevate not only your homes but your spirits, and ascend together into the world of extraordinary stairway design, one beautifully decorated step at a time.