Color by numbers is a great way to relax, get artistic, and not over think anything. Lately, adult coloring books have been making waves and we can see why. These books are a great way for adults to de-stress for a while but also keep their mind active.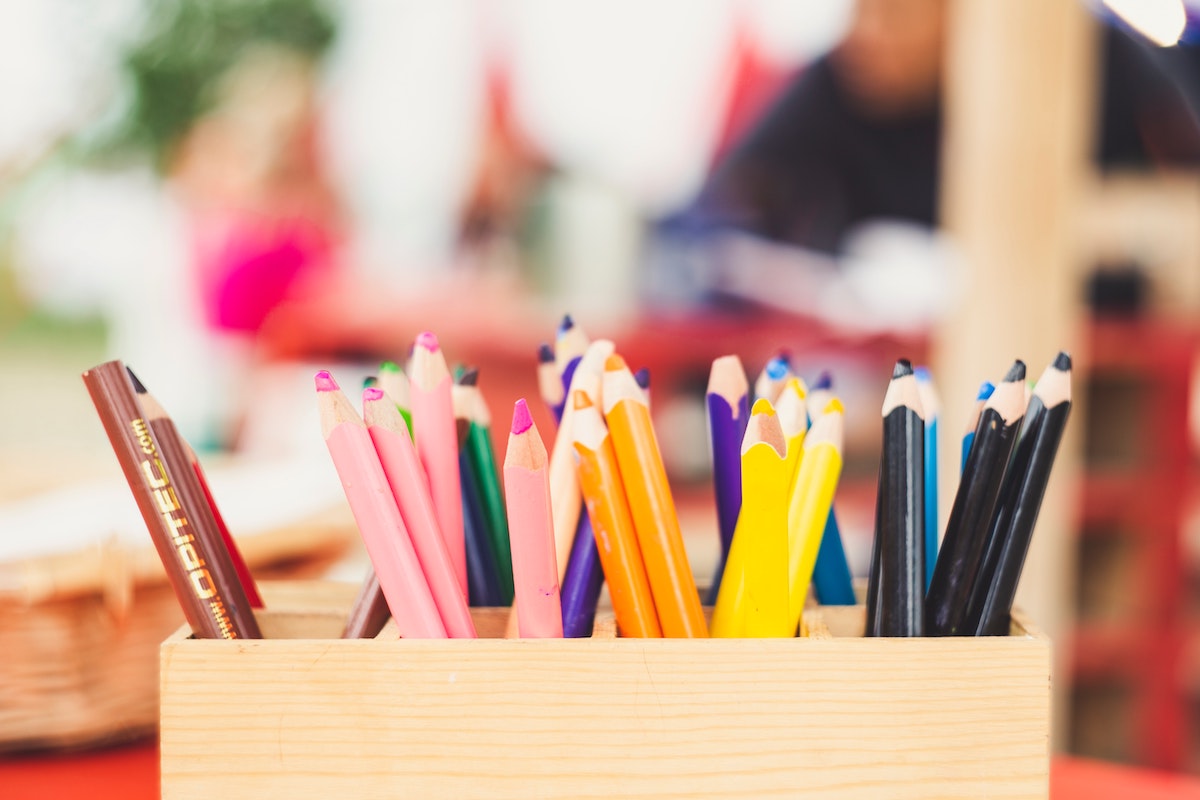 Color by number books come in a variety of options and finding your perfect one could be hard. We've broken down fifteen of our favorite color by number books that we think you should try.
Brain Games Color by Numbers
Brain Games offers a spiralized color by number book, perfect for anyone on the go. This book has 27 images with perforated pages. If you want to stay on task there is a full-color answer key in the back of the book to help you complete your masterpiece. Images include animals and flowers, so you'll never be bored.
Color Quest: Extreme Coloring Challenges
If missions and puzzles are your thing then this color by number book is for you. While coloring you will uncover an image not previously shown that have been hidden in plain sight. You can remove your artwork from the book once your done. The book features amazing images like animals, skulls, designs, and skyscrapers.
Dover Publications-creative Haven: Sea Life
Fans of sea life rejoice; this is the book for you. This color by number book features sea life like turtles, coral reef fish, dolphins, and other marine life perfect to color. The book helps your perfect your shading and it offers a color key if you need help. The pages are perforated so you can easily remove them once you're finished.
Adult Coloring Book
If relieving stress is on your mind, this coloring book is a great option. It offers over 60 beautiful designs that include mandalas, paisley, and a large variety of animals. The book has over 128 pages, so you won't get bored with the designs to color. This book is perfect for people who are just getting into the coloring book game.
Product has been removed.
Don't Worry, Be Happy Coloring Book Treasury
With over 208 pages, 96 designs and 3 times the size of other coloring books, you're going to be happy with your purchase. This coloring book is filled with dragonflies, mandalas, flowers, and animals all waiting for you to make them into a masterpiece. The book is sturdy and spiral-bound, easy to take along with you. At the end of your coloring you can easily remove the pages to hang on a wall.
Creative Calm Studios Adult Coloring Book Set
If you fly through your coloring books, then this three set is a great option. The set comes with over 120 images that include animals, mandalas, and scenery that offer colors that help relieve stress. Regardless if you're a beginner or enthusiast, this is a great book for you. The paper is thick and won't leak through to other designs and the books come with numerous difficulties
Quick and Easy Mosaics Color by Numbers
This color by numbers coloring book is great for anyone who wants a simple and easy book to color when they need it the most. The books features prints of animals, nature, and mosaics that take shape as you color them. The paperback design is easy to hold and take along with you.
Creative Haven American Landscapes
Landscapes might be tedious to color but this color by number book is stunning. The book features amazing landscapes like Yosemite National Park, Monument Valley, and Boulder Mountain. There are 46 breathtaking scenes and a thumbnail guide inside the book. The pages are perforated so once you're done coloring you can share your work of art.
Loveable Dogs Coloring Book
Dog lovers this one's for you. Lay back and relax with this amazing coloring book that features a wide range of zen dog designs. Dog breeds include corgis, poodles, bulldogs, and pugs. Each design has a geometric shape and pattern which offers hours of enjoyment.
Crayola Color by Number
Crayola created this stunning color by number book that has vanishing numbers and 12 coloring pages. The book includes markers and while coloring, hidden animals will appear within the polygonal shapes. The book comes with a handy storage folio.
Color and Frame Coloring Book- In the Forest
The simplest coloring book you can get, you can rediscover relaxation and enjoy this coloring experience. The book features whimsical forest scenes that include hedgehogs, mushrooms, flowers, and more. The pages are perforated, and the paper is thick to help any bleeding to the following page.
Mystery Mosaics Cats!
Is you love cats and mosaics then you have found your coloring book. This book requires 22 colors and it includes a color guild within it. Enjoy relaxing and creating masterpieces of cats inside of beautiful mosaics. The book features different breeds of cats and a unique way to create them when you color.
Travel Mosaic Color by Number
Get to see the world with this awesome color by number book. Featuring scenes from New York, India, and Egypt, you can't help by have fun when coloring these. Each scene will be featured in a cool mosaic and you only need 22 colors to complete it.
Big Coloring Book
If you love coloring larger designs that include flowers and butterflies, then this gorgeous coloring book is for you. With a mixture of butterflies, flowers, and birds you can't help but relax as you sit down and enjoy a coloring session while bringing these images to life.
Zendoodle Color by Number
Featuring images of stained glass, this color by number book will help you achieve realistic effect and perfect shading, all with the help of numbers. There is a color key included to help match the perfect shade and each design is created to help challenge you a little more.
Color by numbers is a great way to relax but also get your creative juices flowing. Hopefully one of these gorgeous books makes it onto your dining room table.