Kids are some of the most creative and artistic people you will meet. One favorite pastime of kids is coloring and why not use that opportunity to allow your kid to learn a little more. Research has shown that children benefit developmentally when they are doing arts and crafts. Color by numbers offers ton of these development benefits, like improving hand-eye coordination.
Color requires a child to use their basic hand-eye coordination skill. Color by number sheet will allow that child to use specific concentration skills to coordinate on the number on the page and the color that corresponds with it. Besides the coordination aspect, a kid will also learn to hold a marker, crayon, or color pencil while controlling movement that will prevent the color from going beyond the outline area.
The color by number coloring pages are also popular because it will introduce your child to numbers and colors. They will learn to recognize and identify numbers and then match those numbers to the labeled color in each area. This will let your child learn about popular colors, like red, blue, and green, but it also allows them to learn about less frequently used shades as well.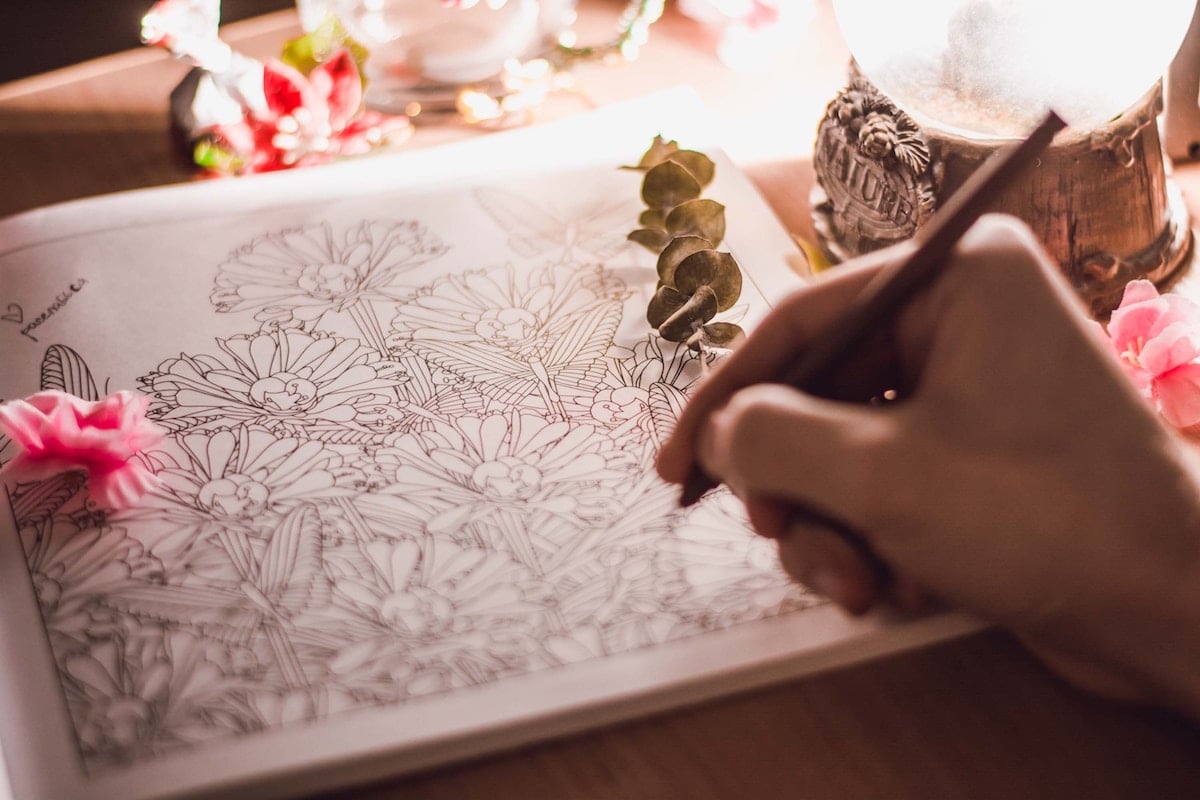 Color by numbers also allows them to use their focus and concentration skill. Coloring requires your child to concentrate on movement, but they will also need to focus on the color by number paper, making sure they are using the right color that goes with the matching number. Color by number coloring pages are also known to help a child's self-regulation. Typically, when we leave our child color, they can do whatever they want, but with these color by number coloring pages, they are learning to be significantly more patience and self-controlled. The child must make sure they are choosing the right color that matches the number on the page, and they need to be slow and precise about that decision.
Lastly, color by number pages can help your child with their language development. These color by number coloring pages give your child the chance to learn words for shapes, actions, and colors that will undoubtedly help enhance their language. When completing a worksheet, your child is being taught to use descriptive words to discuss what they are creating and how they are feeling. Your child will have the opportunity to learn a new vocabulary that will benefit them later in life.
As you can see, a color by number coloring page is beneficial to your child. Here are 20 color by number coloring pages that your child can use to develop their skills.
Bear
This bear coloring page only requires a child to use five colors. The spaces to color are mostly large, with only a few smaller coloring spots needing to be filled in. The colors used in this coloring page are two shades of brown, tan, pink, and black.
Dinosaur
The dinosaur coloring page is large and fun. The dinosaur has a variety of smaller spaces that need to be colored and will require a child to focus. The six colors required for this coloring page are yellow, tan, grey, pink, light purple, and dark purple.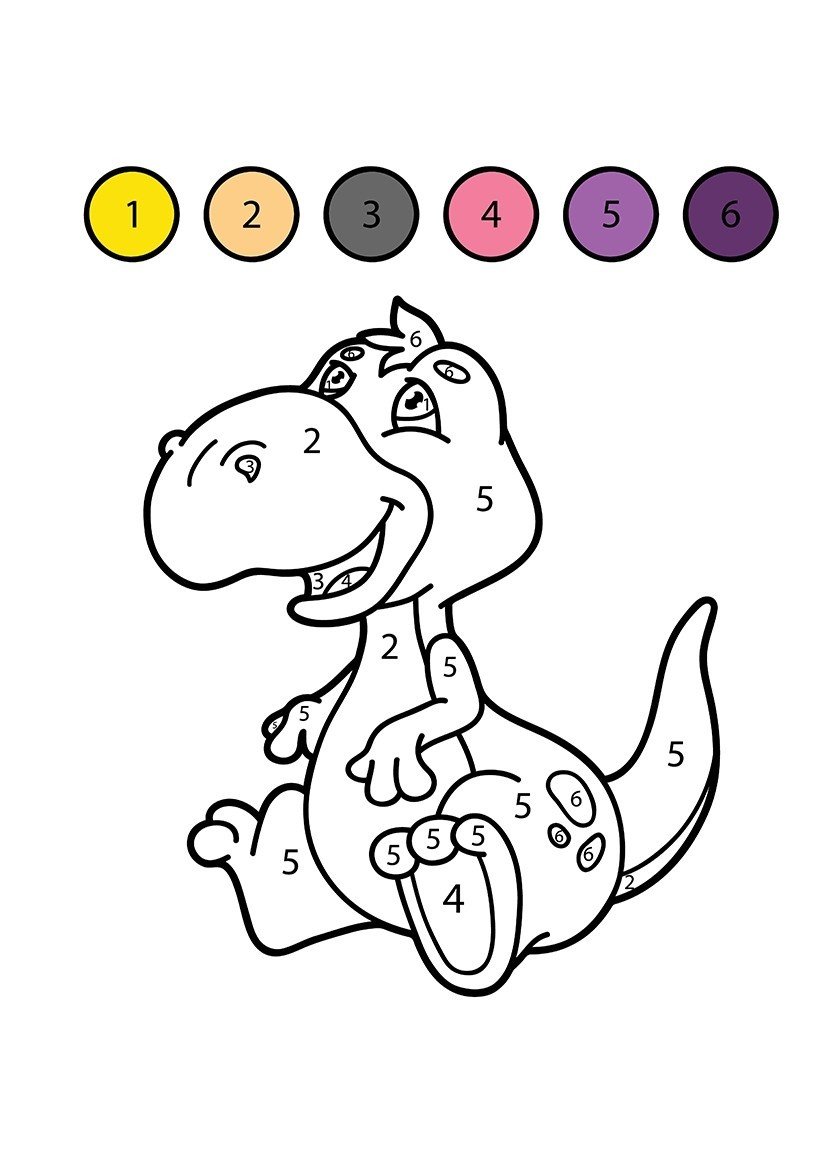 Car
This color by number coloring page includes a child's classic favorite, a car. The car is large and only requires four colors to complete it. The four colors needed are orange, yellow, blue, and brown.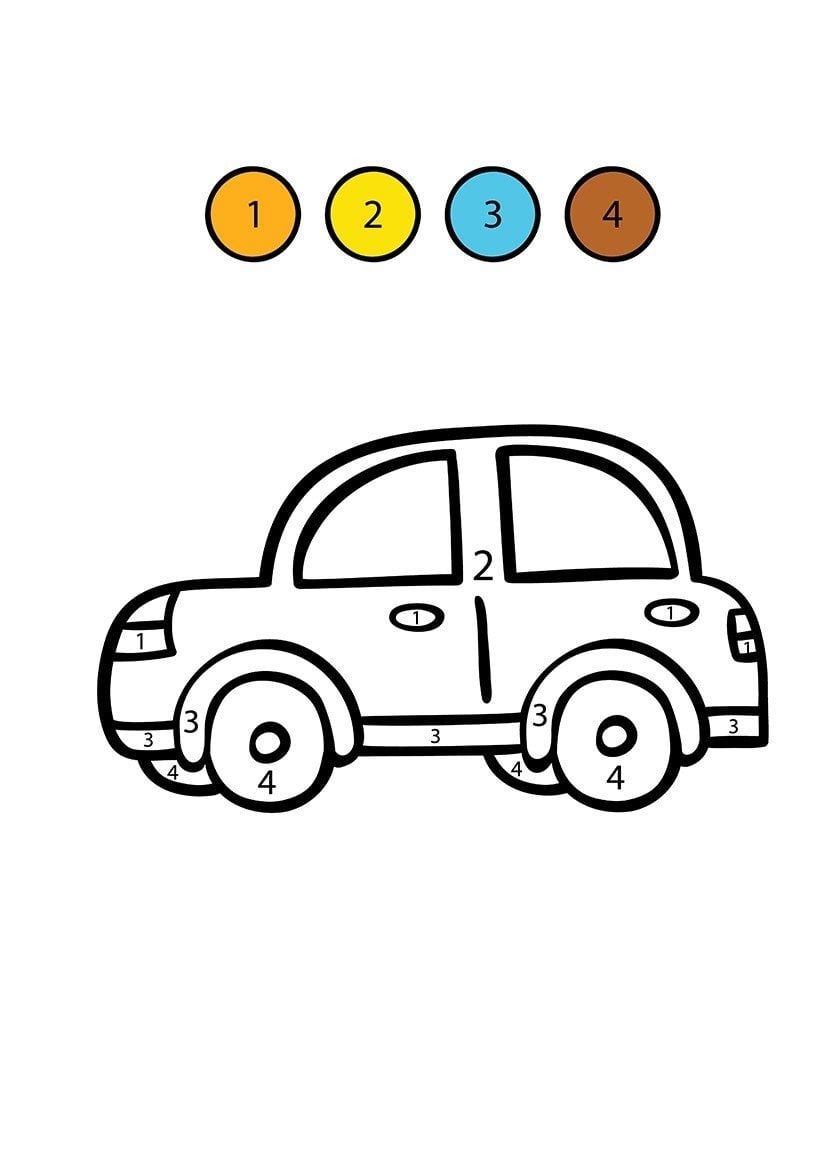 Fish
This fish isn't your typical goldfish. Instead, your child gets to learn about two shades of green to create this masterpiece. The additional two colors needed to finish this color by number sheet are pink and black.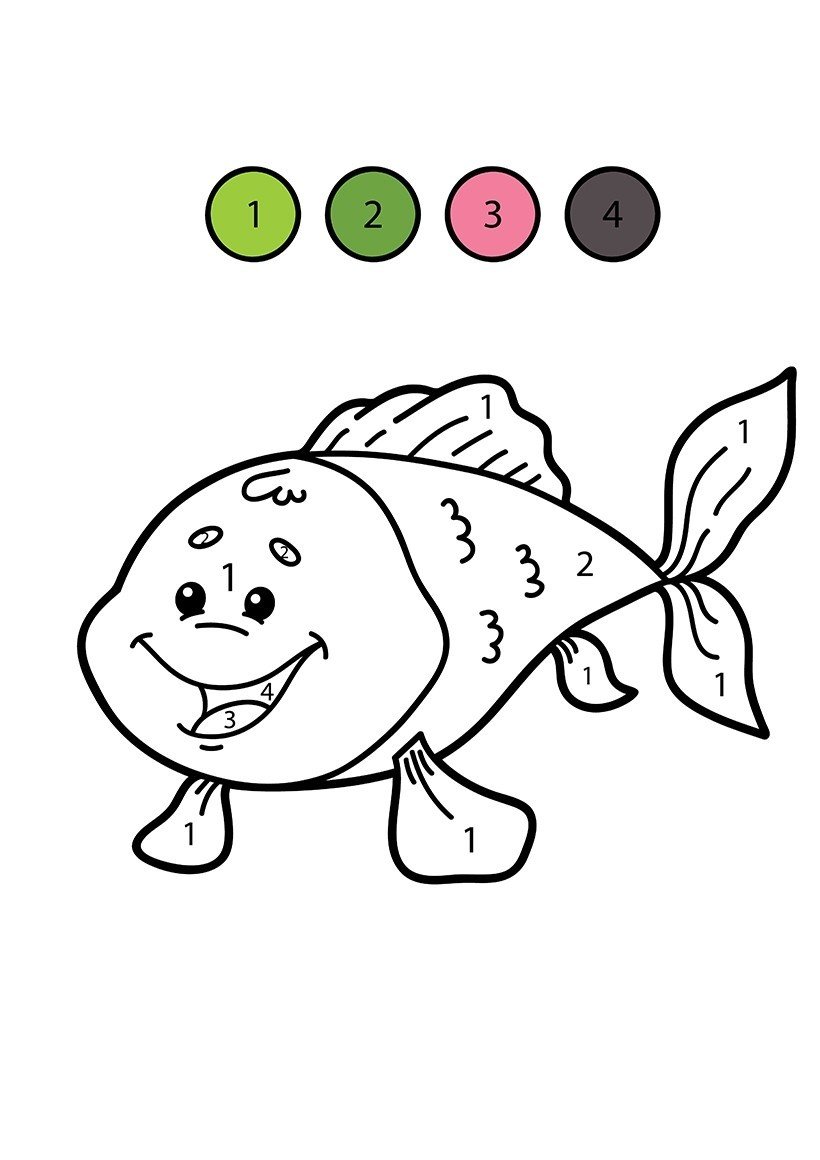 Giraffe
This giraffe coloring page will challenge your child to focus and go slow with their work. There are a variety of small shapes that need to be filled in that will take a lot of time and patience. The five colors included in this coloring page are light brown, dark brown, yellow, black, and pink.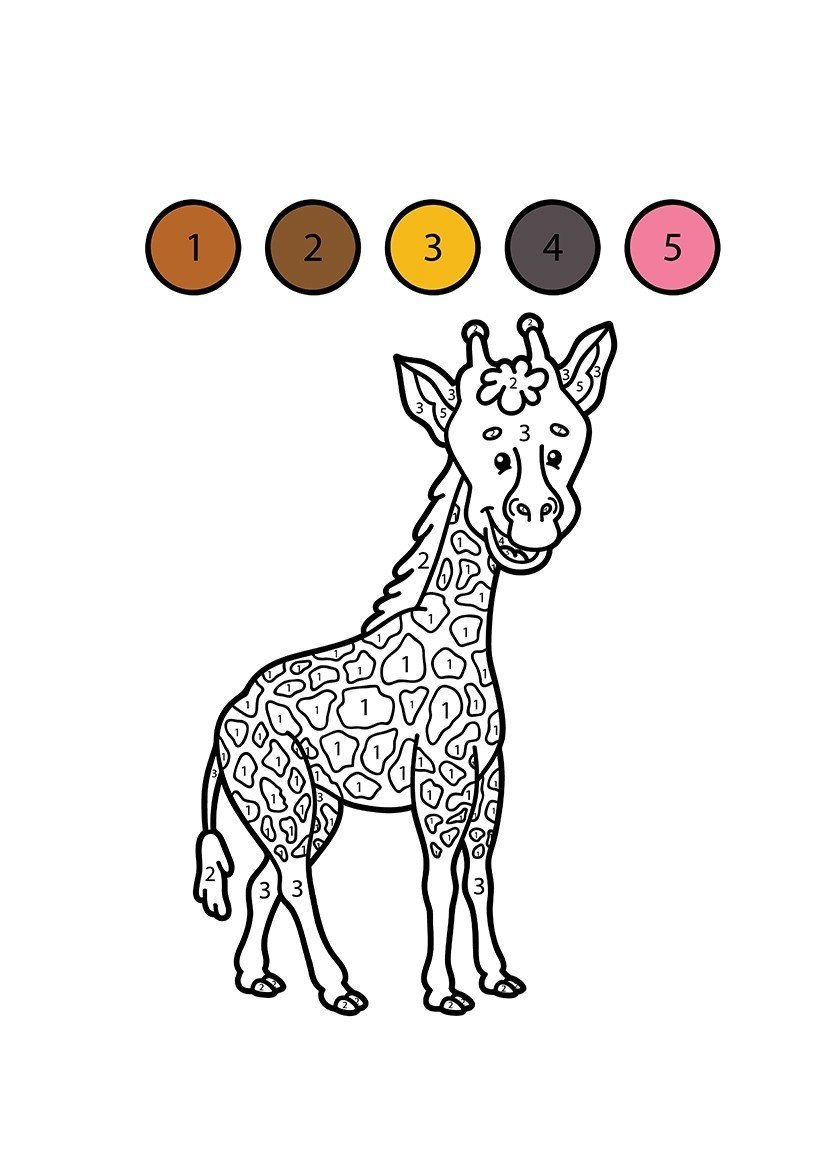 Chicken
This chicken is another kid classic. It features the use of four colors, tan, yellow, red, and brown. This chicken coloring page is great for children since it includes smaller spaces to color and some less commonly used colors.
Hippo
The adorable hippo coloring page is great to get kids started in a large area and have them focus on the four smaller areas included in the coloring page. There are four primary colors to use that include tan, purple, dark brown, and pink.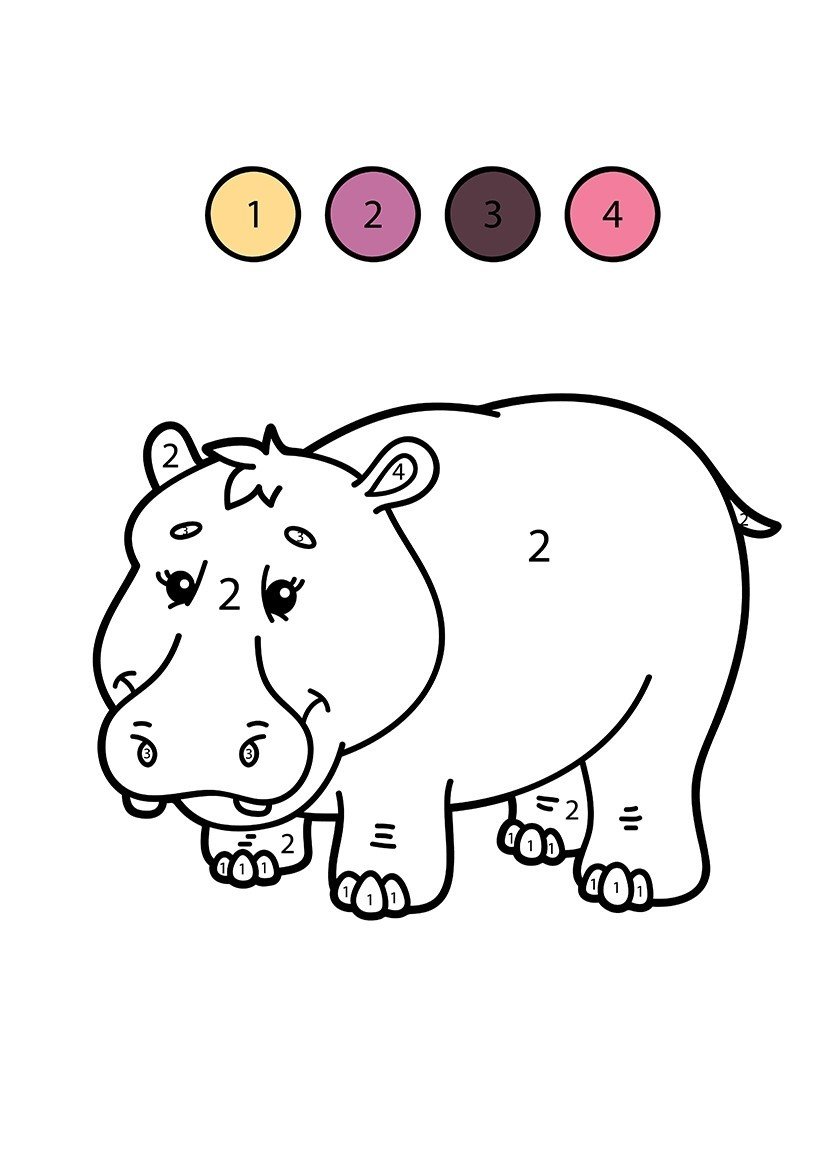 Ice Cream
Your child will get the munchies after completing this delicious looking ice cream coloring page. The worksheet features a big bowl of ice cream that requires them to use the colors red, dark grey, light grey, yellow, and green.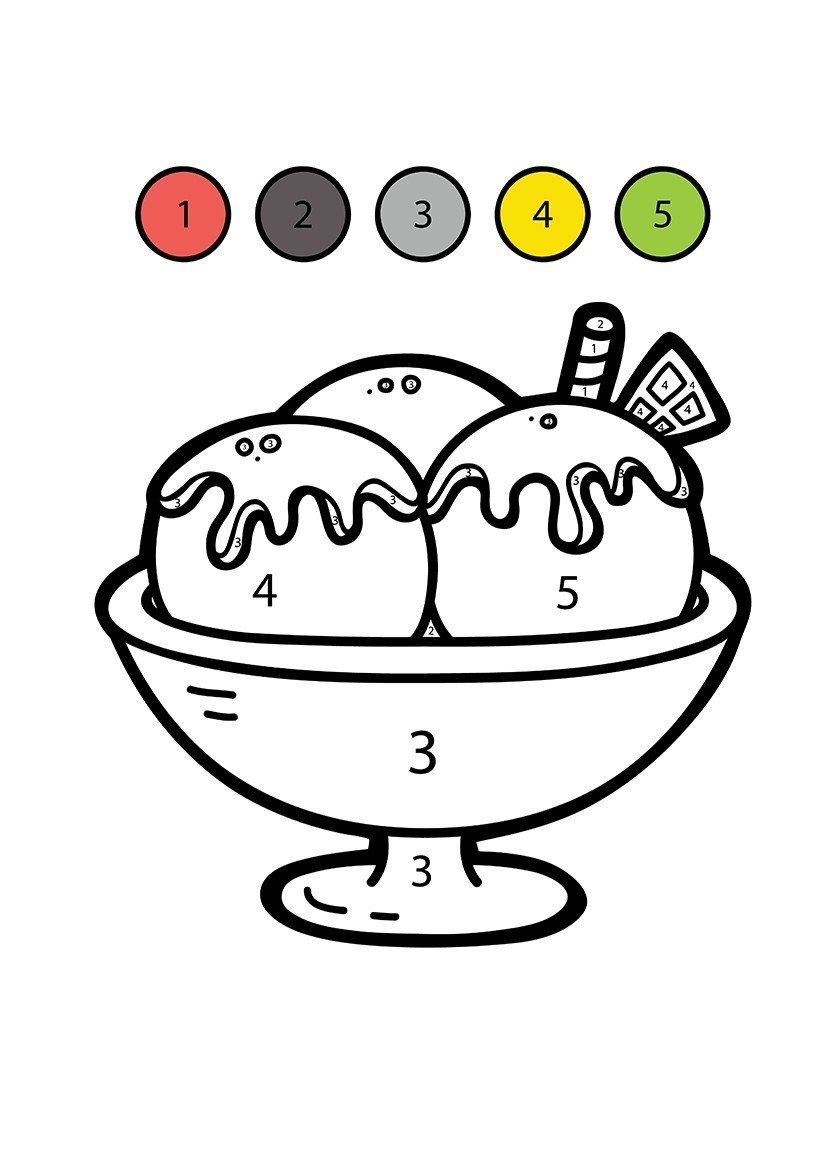 Lizard
The lizard coloring page will teach your child patience since it requires a lot of time to color the smaller individual scales. There are only four colors needed for this sheet, including tan, yellow, light green, and dark green.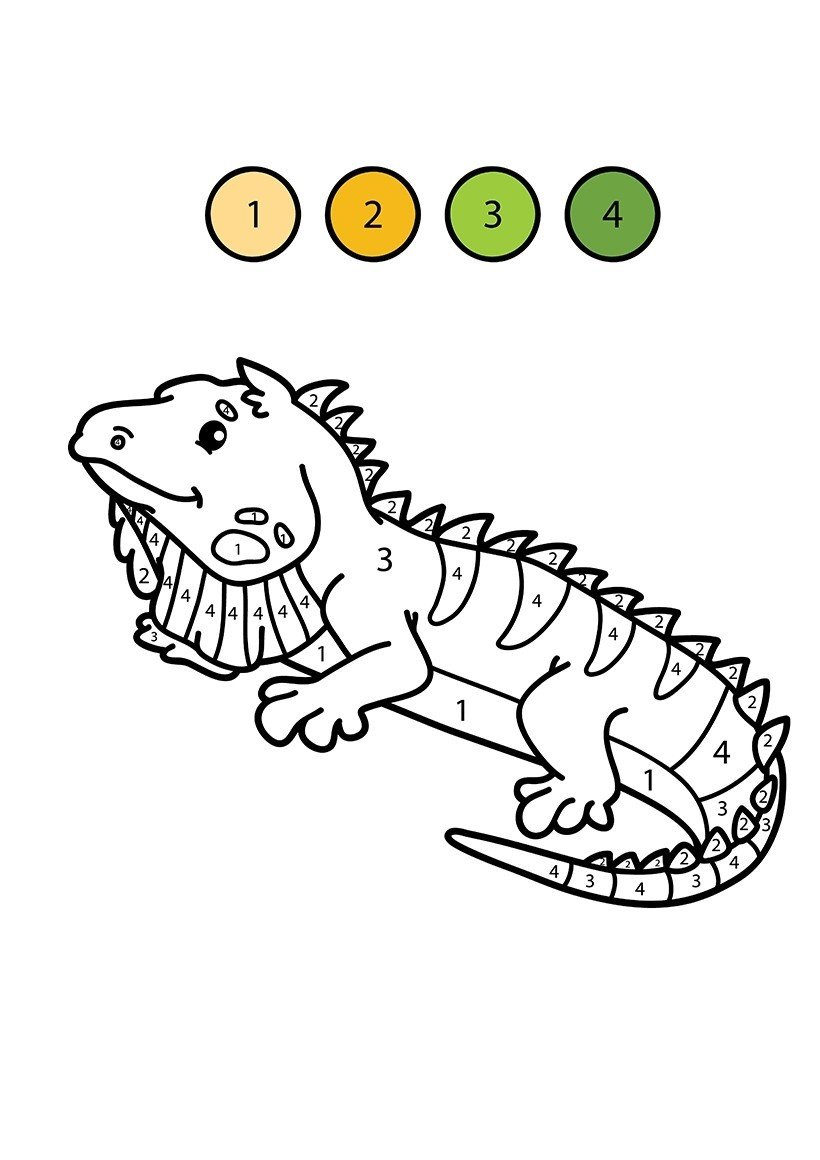 Rhino
This rhino coloring page will leave your child smiling once they complete it. The happy rhino only needs four colors to complete it, blue and pink, plus the less commonly used colors light and dark grey.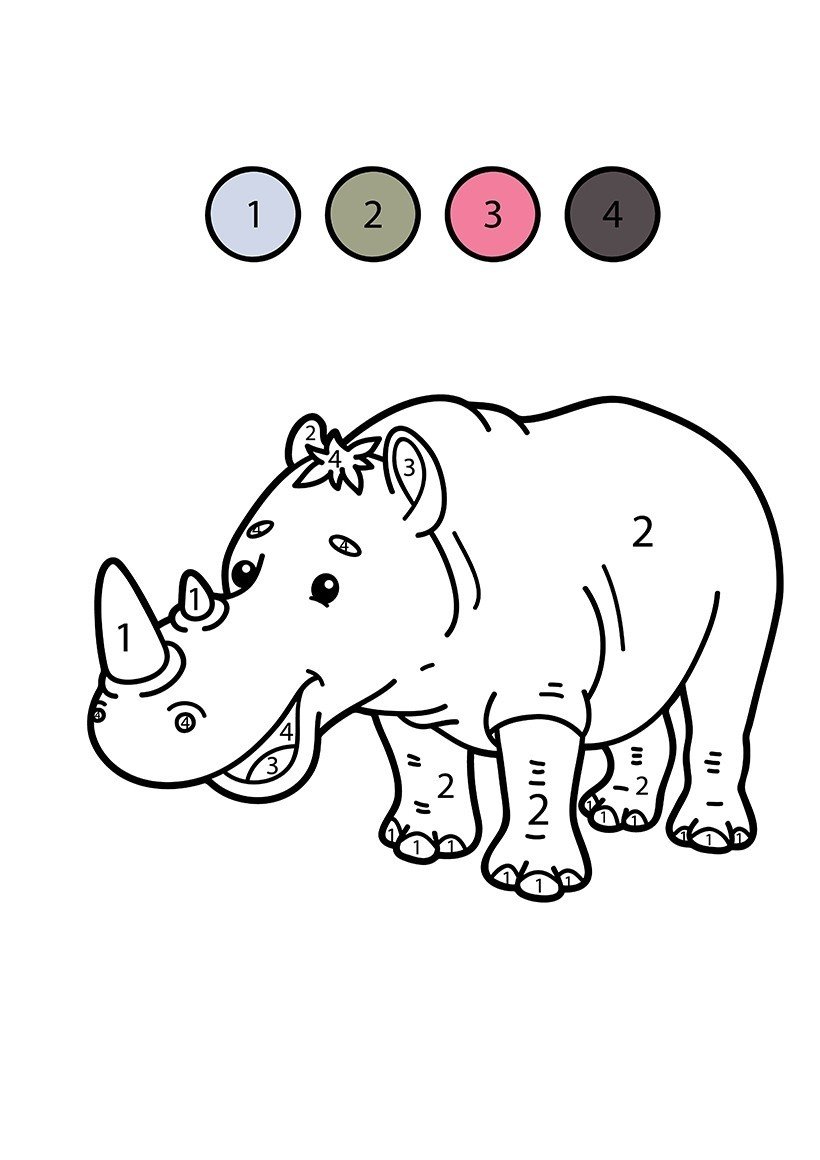 Pig
While your child is coloring this beautiful pig coloring page, you can teach them about the little pigs who went to the market. This pig is divided into large sections, with a few smaller sections needed to be complete. The colors included in this worksheet are brown, green, light pink, and dark pink.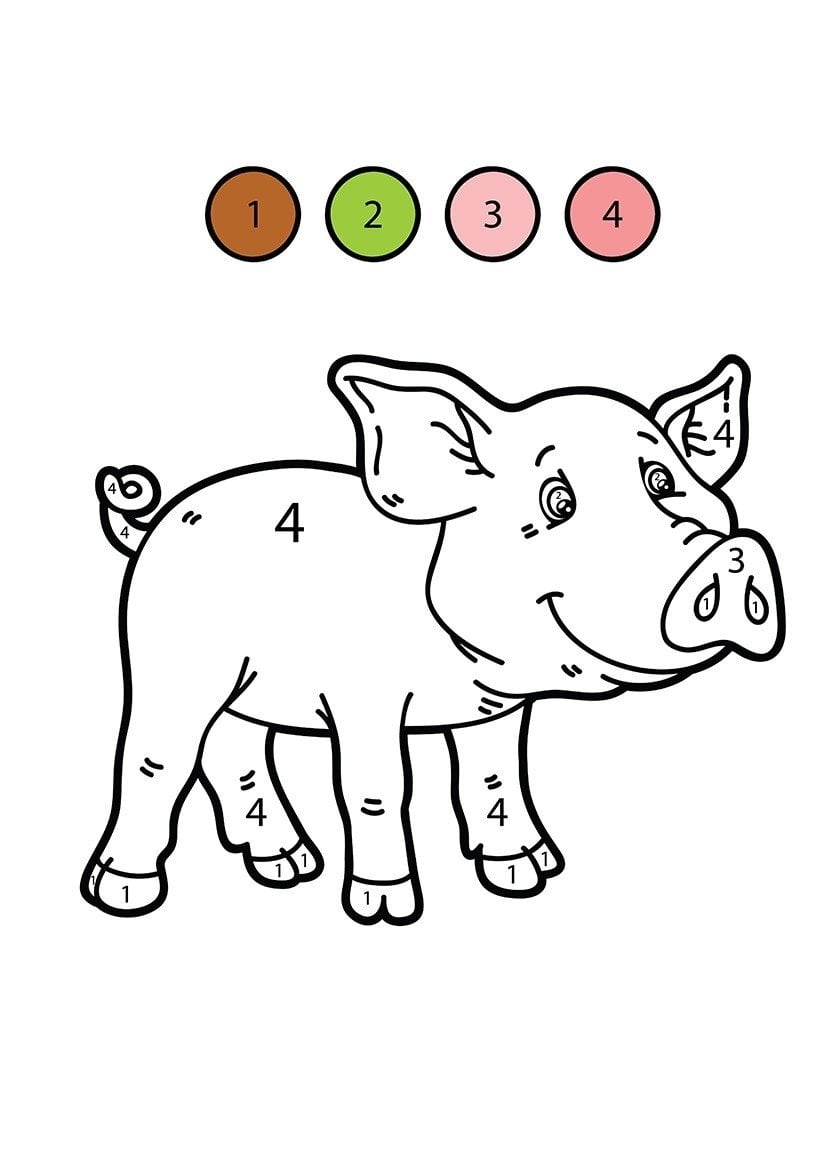 Seal
Your child can learn all about the ocean and its marine life with the seal coloring page. The seal only needs four colors to complete it, and your child will love the mixture of dark blue, pink, light blue, and teal.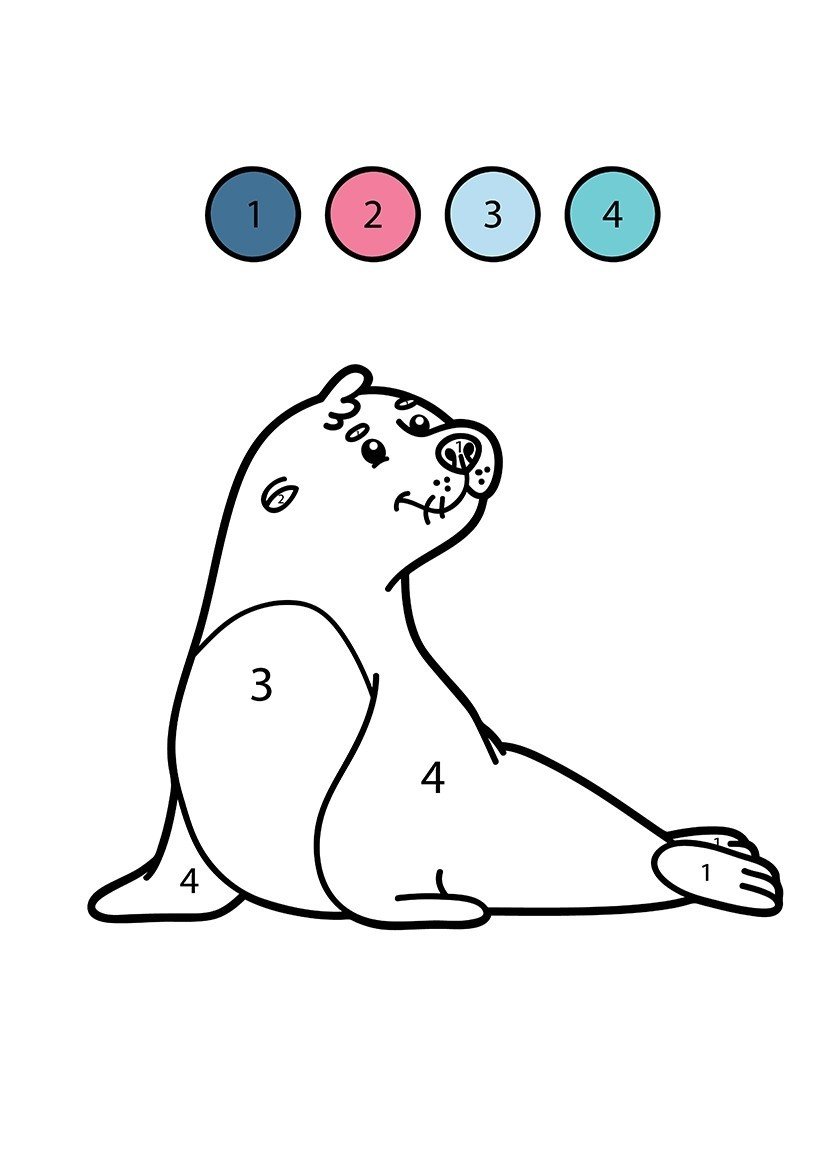 Rocking Horse
After completing the rocking horse coloring page, your child will want to do nothing more then play. The rocking horse features the colors tan, yellow, grey, and brown.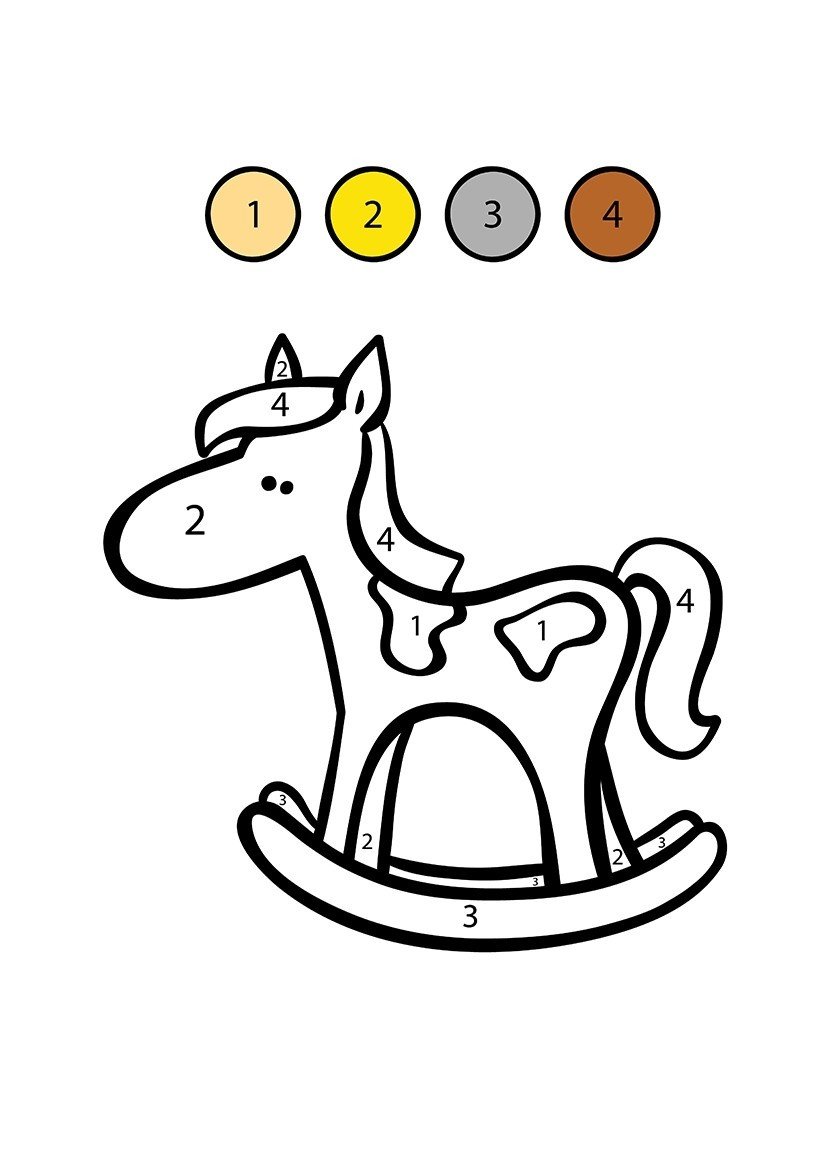 Turtle
The turtle coloring page will take a lot of focus and patience from your child to complete. The worksheet includes a variety of shell pieces that need to be colored that will work your kids' developmental skills. The colors needed for this sheet are dark green, light green, tan, brown, and dark brown.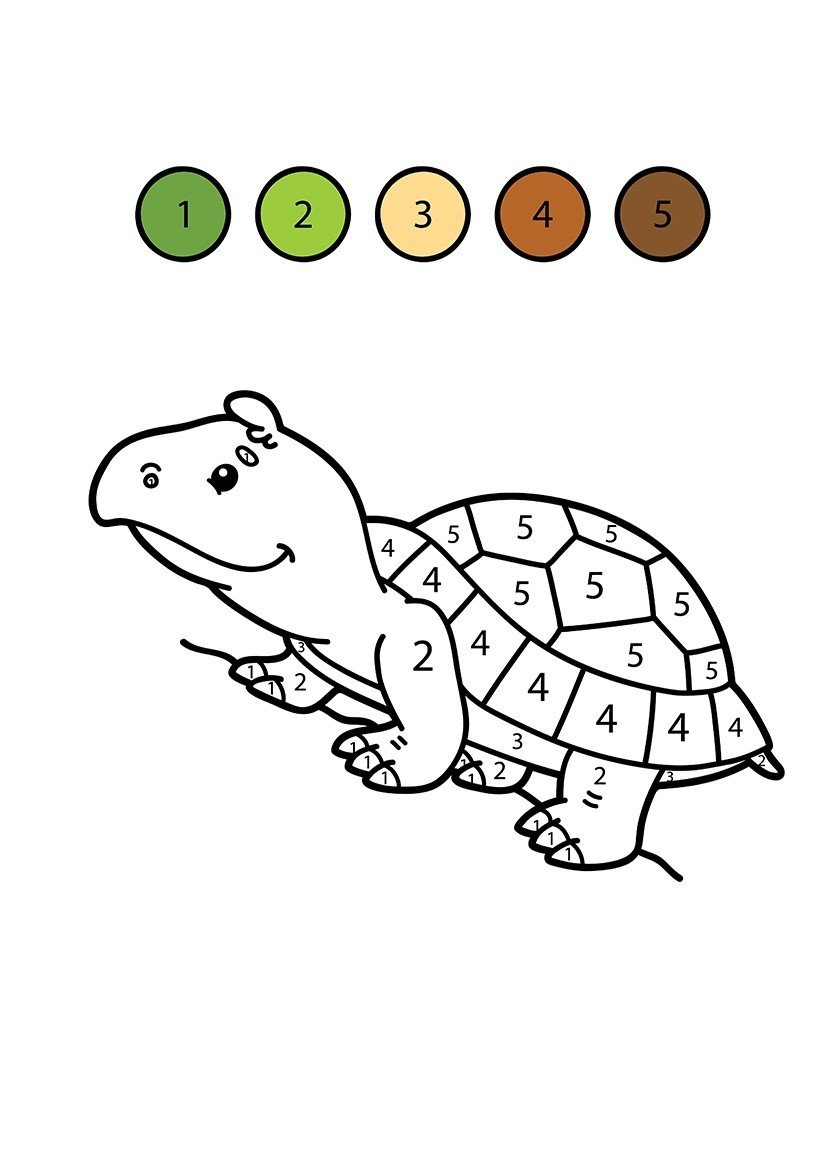 Whale
This whale coloring page will bring a glimmer to any child's eye and fill them with joy after they complete it. The whale needs light blue, grey, pink, and black to complete it.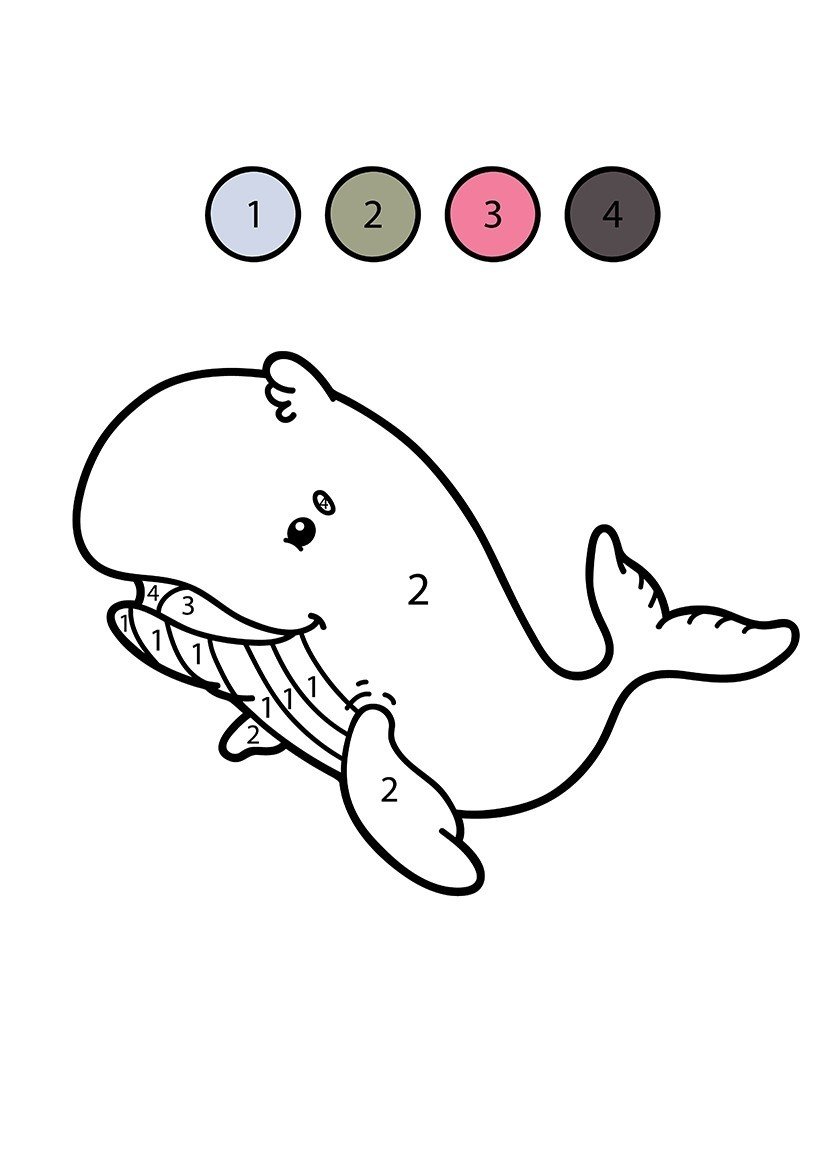 Snail
The snail coloring page will challenge your child to pay attention to detail and go slow with their work. The snail's shell features multiple small sections that can test your child. The colors needed for the snail are orange, light blue, dark blue, and brown.
Easter Bunny
Nothing will put your child in a holiday spirit more than this Easter Bunny. The Easter Bunny has a variety of small sections that your child will need to be patient coloring in. The variety of colors; yellow, pink, purple, light blue, and normal blue, will spark your child's imagination.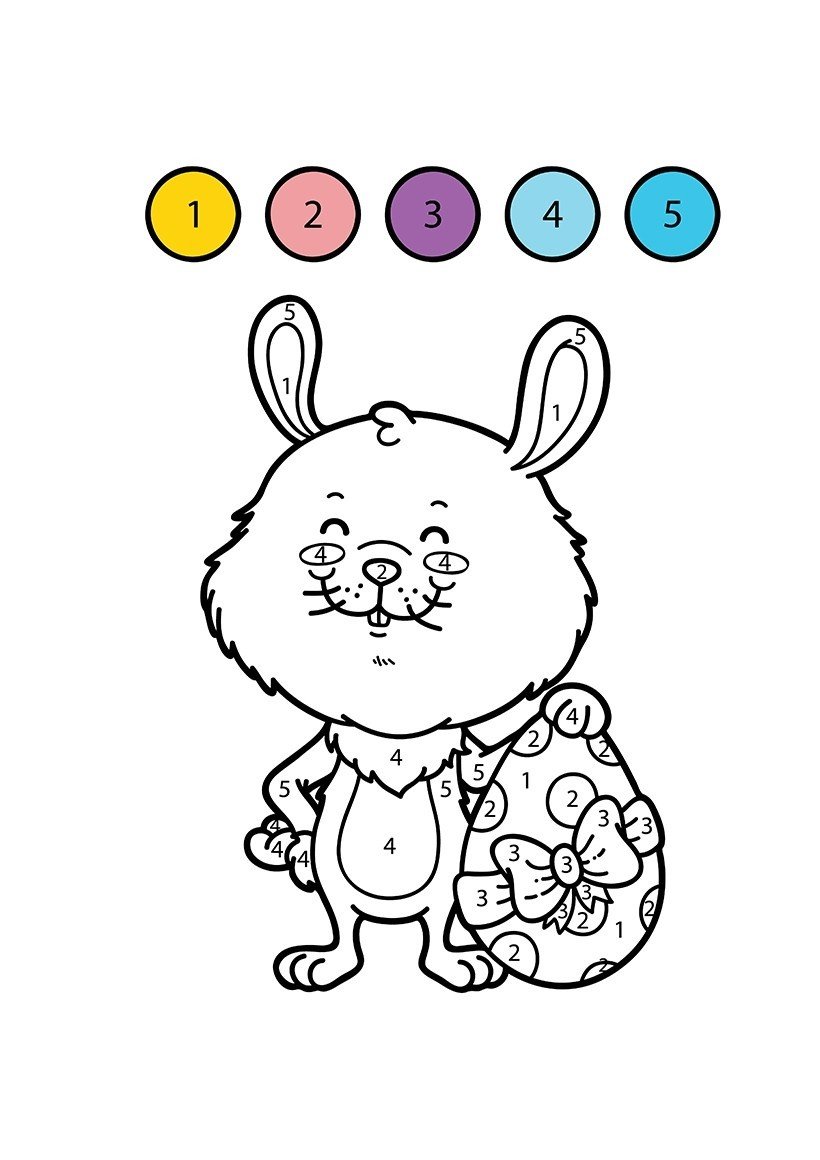 Bird
Your child will learn to soar with this bird coloring page. They will need to pay close attention to detail on the wing to color every feather with these unique colors like light brown, dark brown, tan, and grey.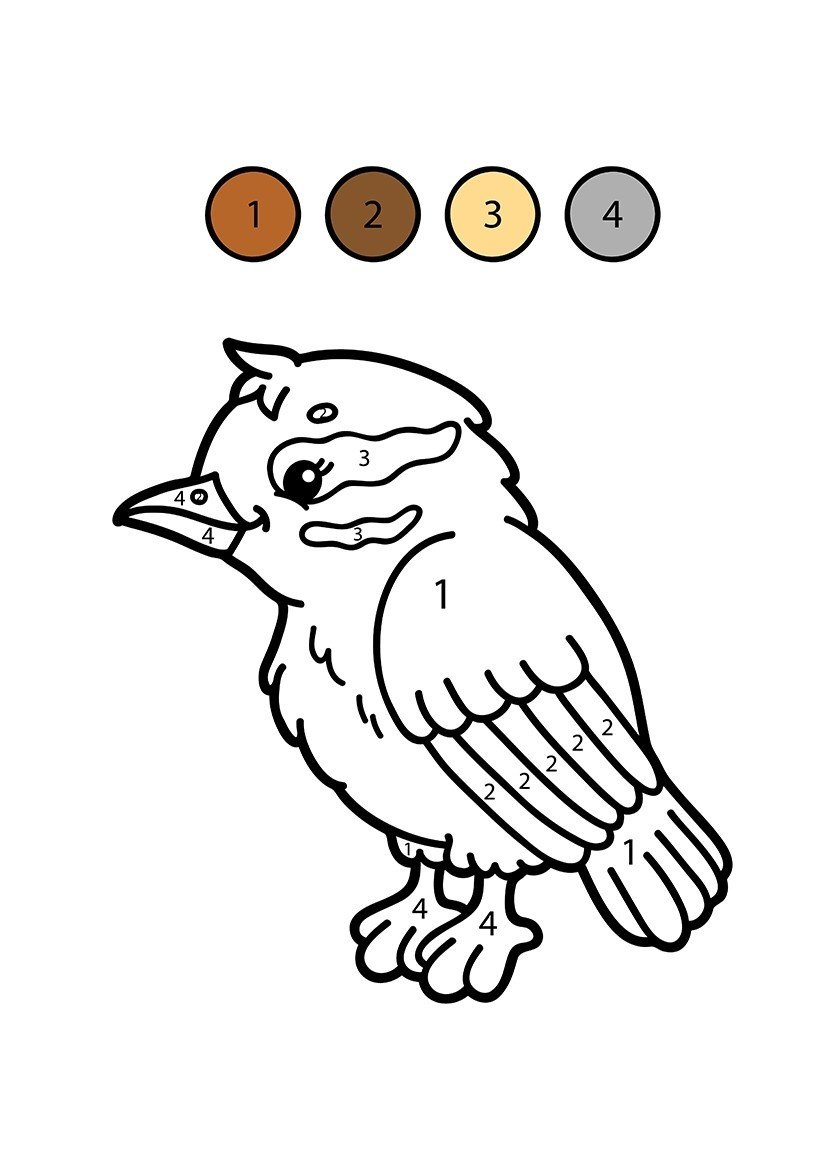 Puppy
This puppy coloring page is great to introduce a few fun new colors to your child and give them a great lesson in color. The colors needed are tan, brown. Pink, blue, and black.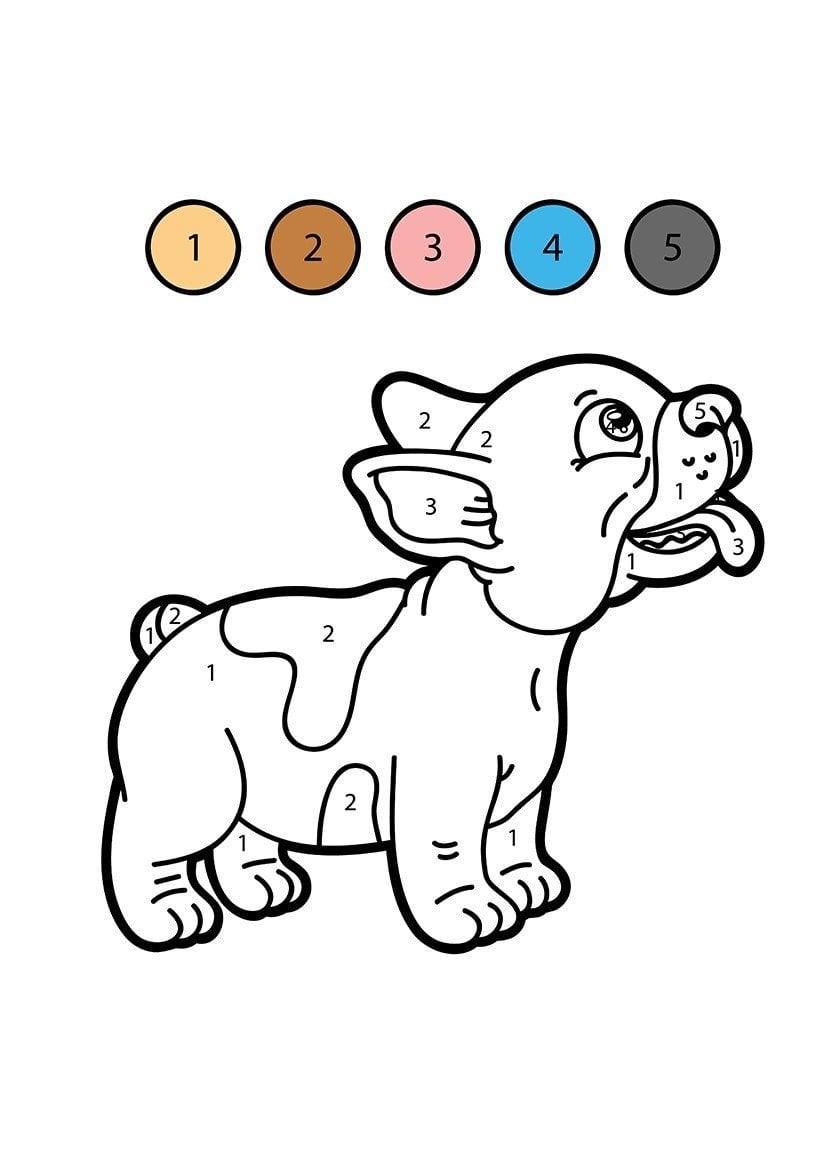 Airplane
The airplane coloring page features a few tricky spots that will allow your kid to focus and go slow with their work. They will get the opportunity to learn some new shades while coloring since it features yellow, grey, blue, and orange.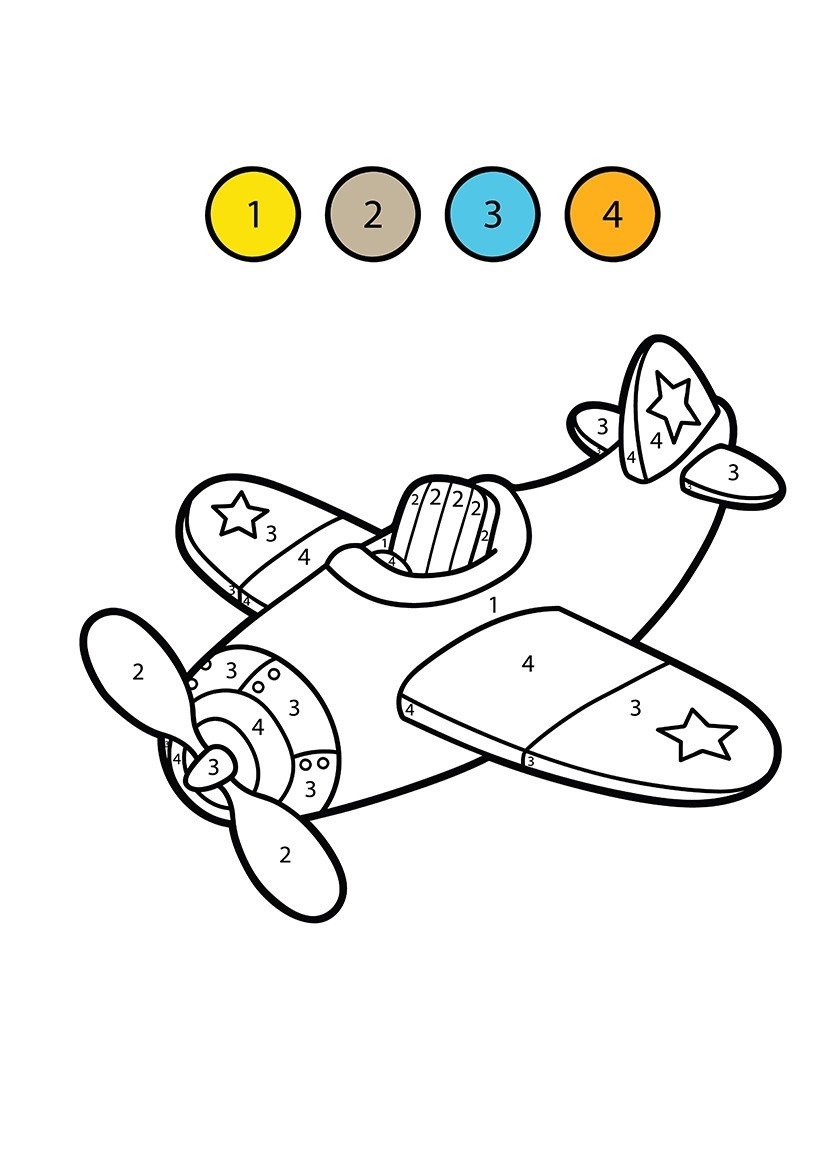 Color by numbers is a great way to allow your child to be creative and artistic but still help develop essential skills that they will need to use in the future. These color by number coloring pages will let your child see more shades of colors that they aren't accustomed to using and allow them to focus and be patient on their work.
Please read
Hello, this is Hailey!
I recently published an ebook about, you guessed it right, the psychology of colors. I believe the content of my ebook will evoke further interest in color psychology. This ebook will pay my website hosting and domain name costs.
Moreover, it costs less than a cup of Pumpkin Spice Late, $5 only. You can preview the ebook and get your PDF copy by clicking the button below.
Thank you