The holiday season is fast approaching, and we're here to help you ring in the season with style. Christmas decorations should be fun and fresh, but they should also feel like part of the family—they should bring back memories of Christmases past.
Here's a list of some of our favorite Christmas decoration tips for this year:
1. Use LED lights in unexpected ways. LED lights have been around for years, but they're still one of our favorite ways to decorate for Christmas!
2. Make sure there's plenty of greenery around your home in December—it makes everything feel more festive! You don't need much: just a few sprigs here and there will do the trick!
3. Add some sparkle with glittery stars or snowflake decorations on your tree or wall space.
4. Add a touch of nostalgia with a retro toy or ornament. You can find these on Etsy, at thrift stores and some craft stores.
5. Get creative with garland—use it in unexpected ways like hanging it around decorative planters or wrapping it around your Christmas tree!
6. Hang up some mistletoe or string lights—it's a great way to add some extra sparkle and warmth to your space!
7. Create your own wreath by attaching Christmas cards or pictures of loved ones around a piece of decorative ribbon.
8. Go beyond the traditional red and green with colors like purple, burgundy, gold and silver!
We know that you want your home to look festive and beautiful for the holidays. That's why we've put together real-life Christmas decoration examples for this year that we think you'll love.
We hope these ideas help you create a warm and welcoming space for family and friends to gather during this special time of year!
1. Christmas Balls & Living Room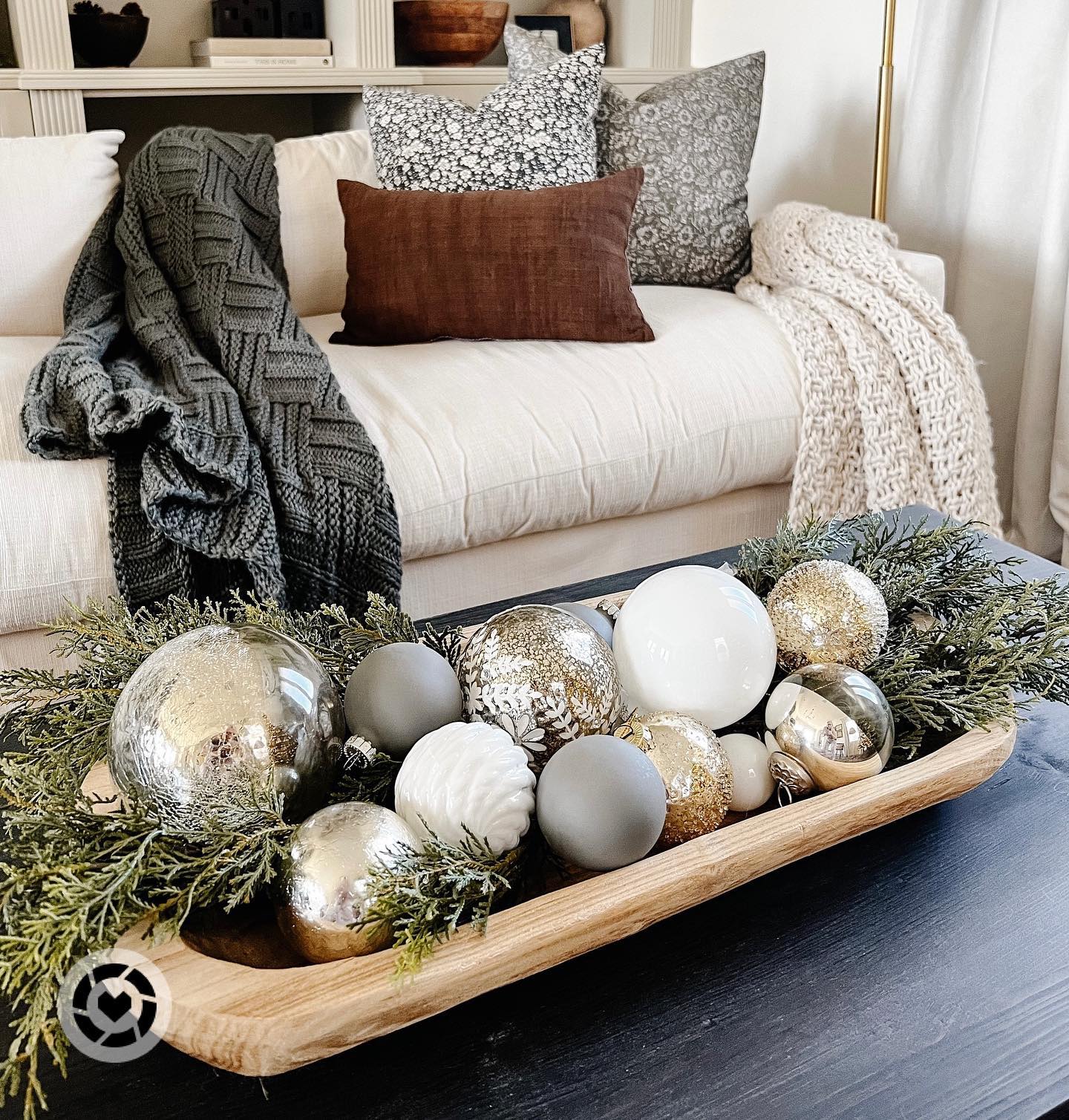 This cute table centerpiece is going to add style to your living room. Add some baubles on top of your tray and combine lighter colors to embrace this light and neutral monochrome design. It is perfect for most mature couples.
2. Elegant, Nude & Cozy Living Room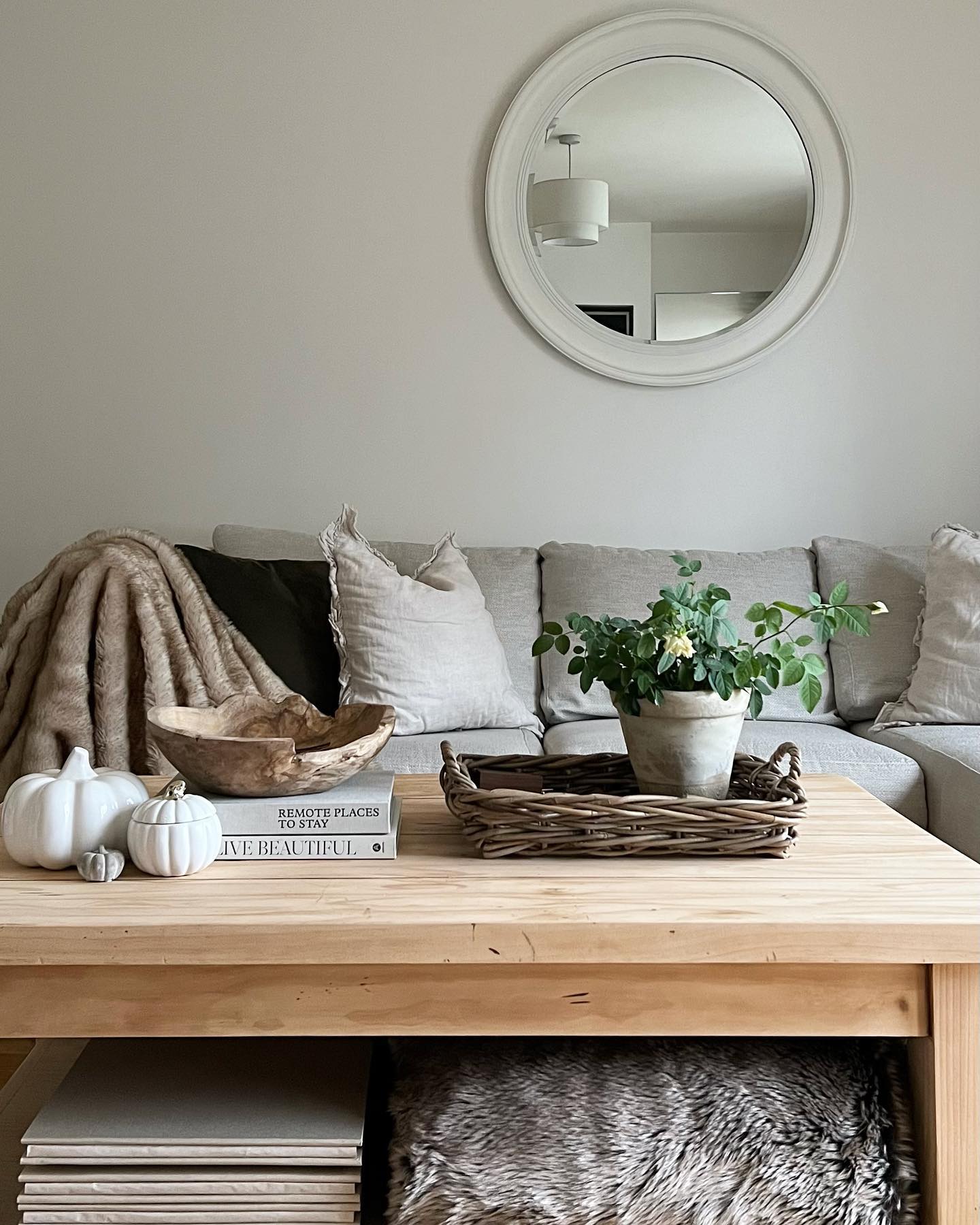 One cute floral detail and these neutral shades will make your living room pop and look elegant. Sometimes less is more, which is why this living room will suit old-school and mature souls who love the minimalism of it all.
3. Black And Beige Christmas Decor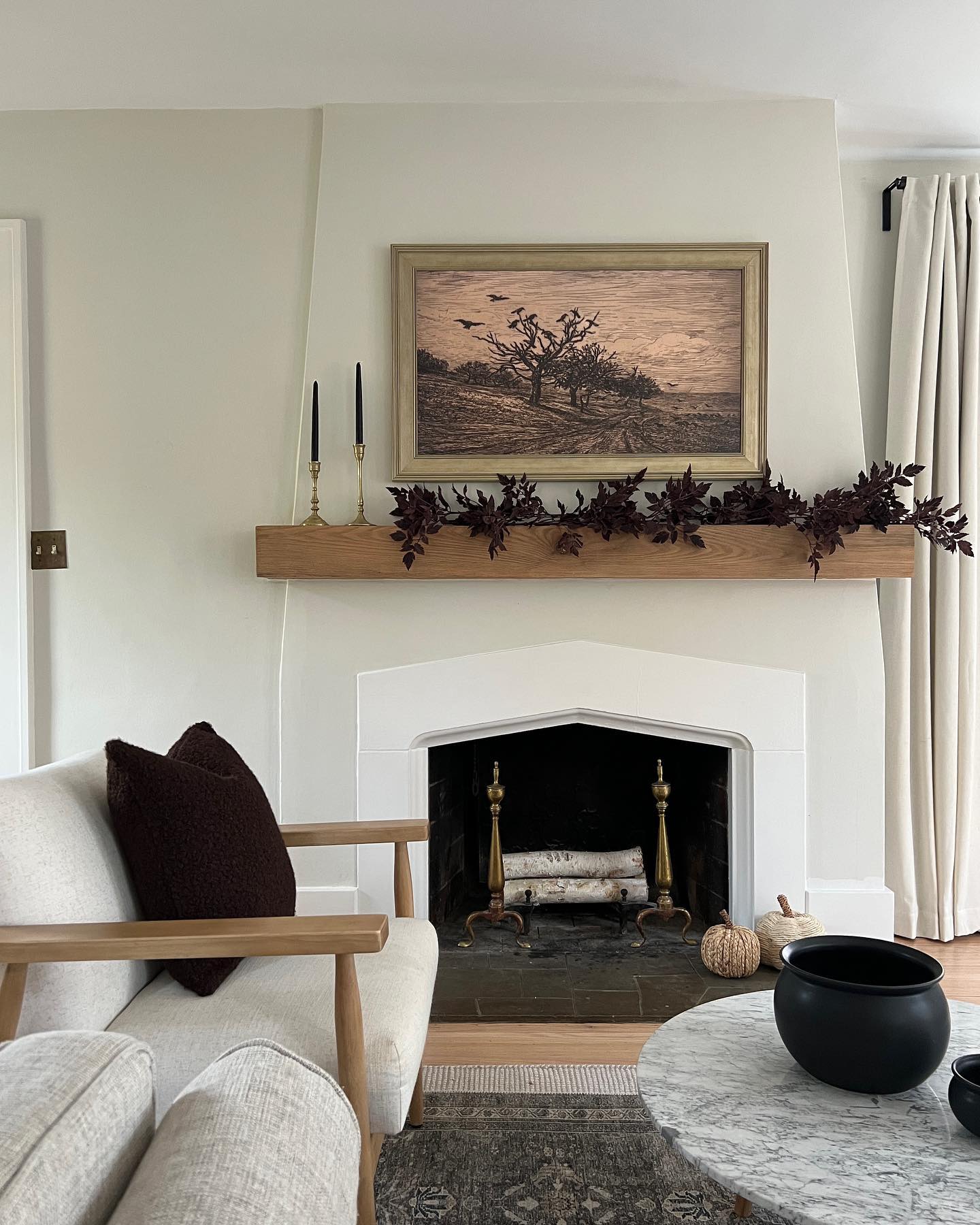 Add some details to your fireplace and these cute details will make your room pop! This black aesthetic is for those who love elegance and timeless designs. It is also very easy to clean and keep up.
4. Fun & Festive Living Room Corner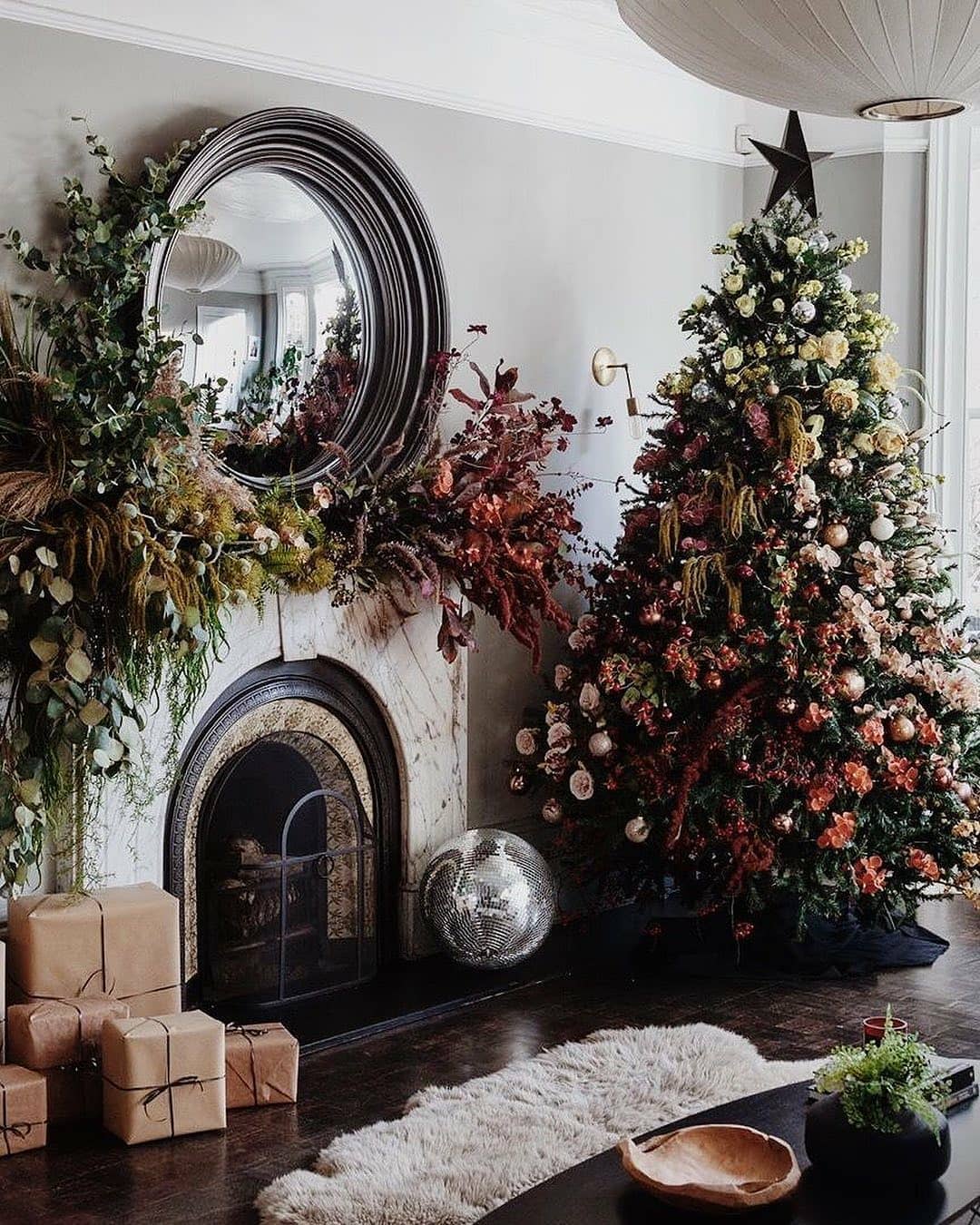 True Christmas lovers and Christmas fanatics will want to go all out. You can add a Christmas tree and decorate it with your favorite floral decorations if you're someone who likes big and loud room designs. Heads up since this corner and this living room is very hard to maintain and keep looking neat.
5. Floral Christmas Decor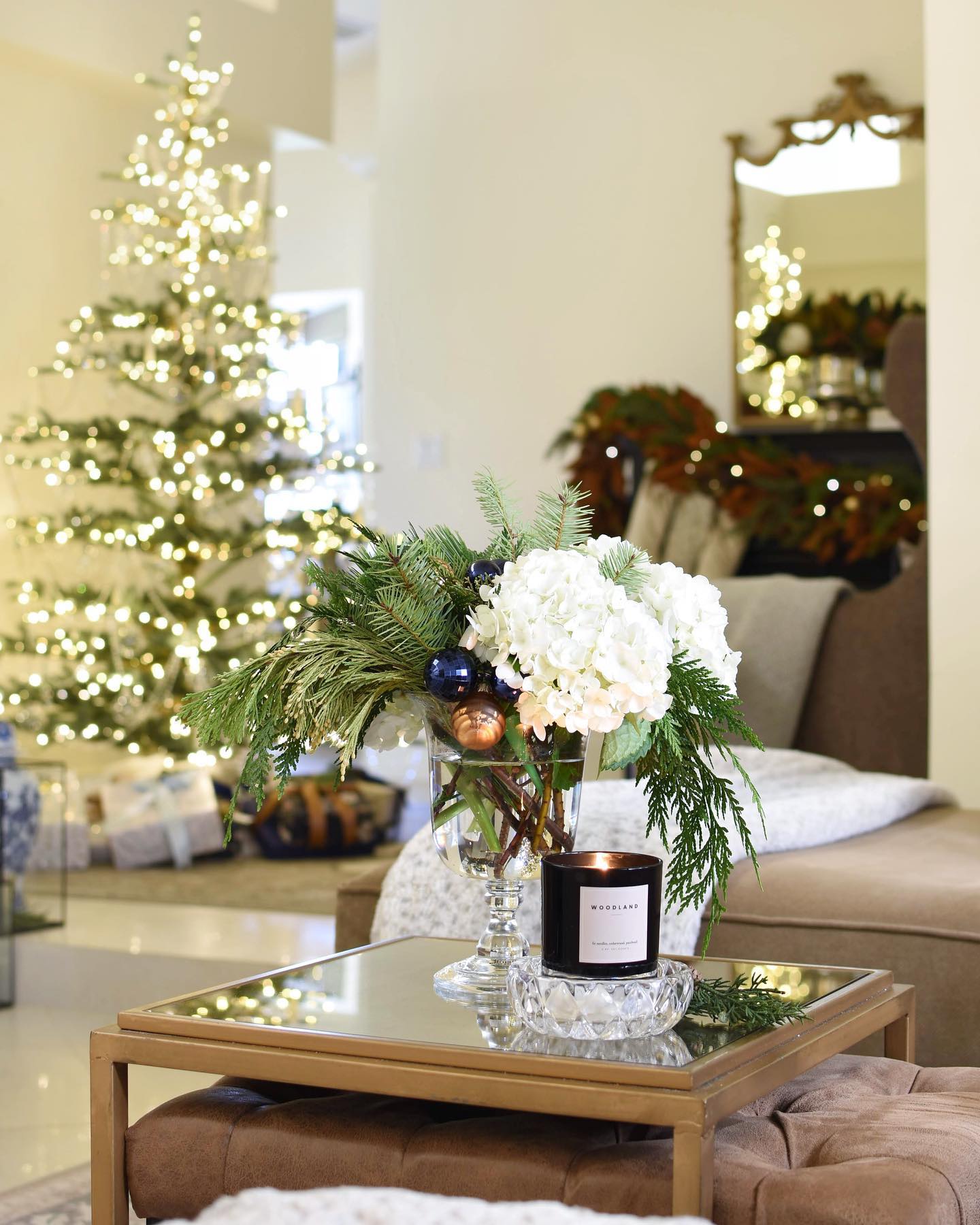 This beige and nude decor are for those who love to add style to their home in a cozy and elegant way. If you're a serious married couple this design might look amazing in your living room.
6. Green Christmas Decor For Living Room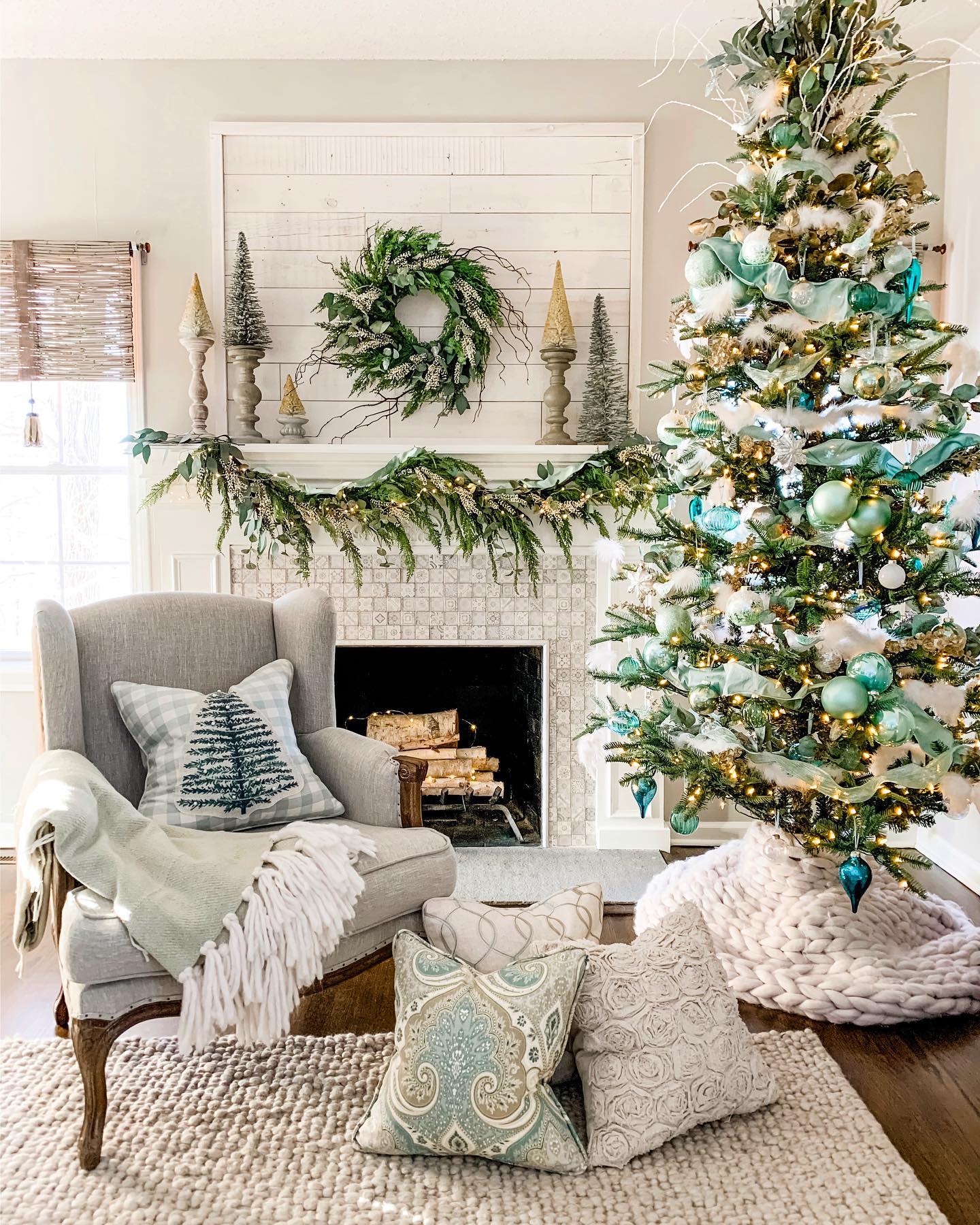 White, beige, nude, and teal elements will make your living room look so fun and cozy. This design with ornaments and decor is for those who live for that true Christmas carol movie vibe. Make sure that you have 2 hours to spare when decorating this room initially.
7. White Elegant Christmas Decor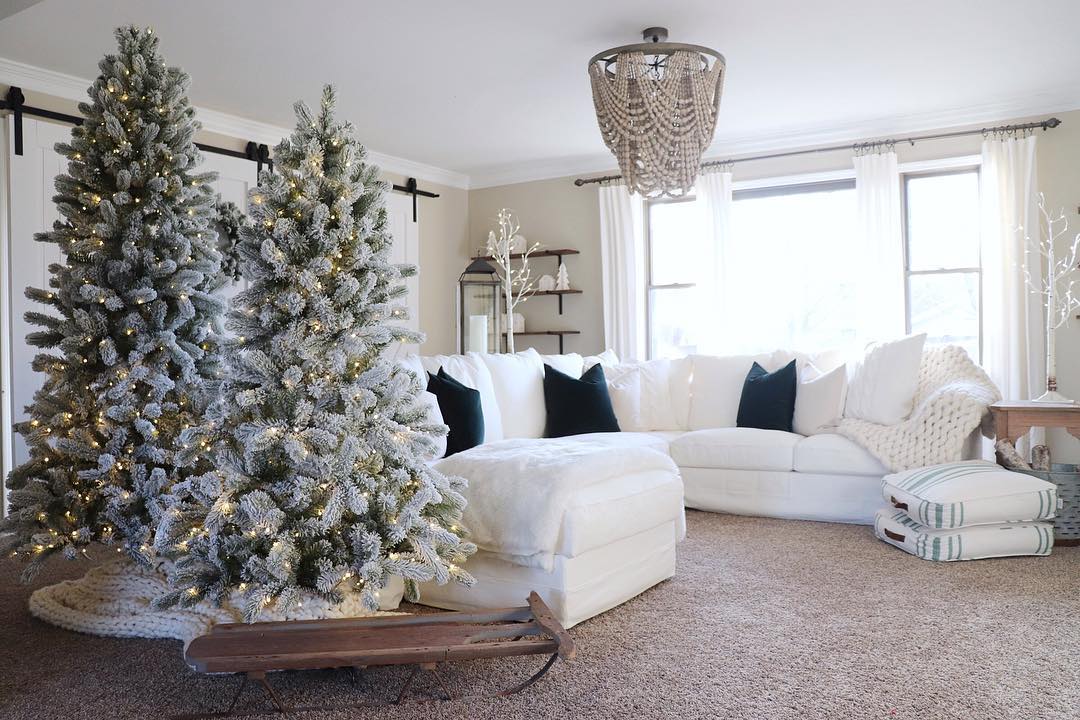 Why not go all out with two Christmas trees?! This clean and neat white and beige aesthetic is for those who love glamorous living rooms. You should also consider cute pillows and a dramatic chandelier to make your home even more elegant.
8. Christmas Decor For Kitchen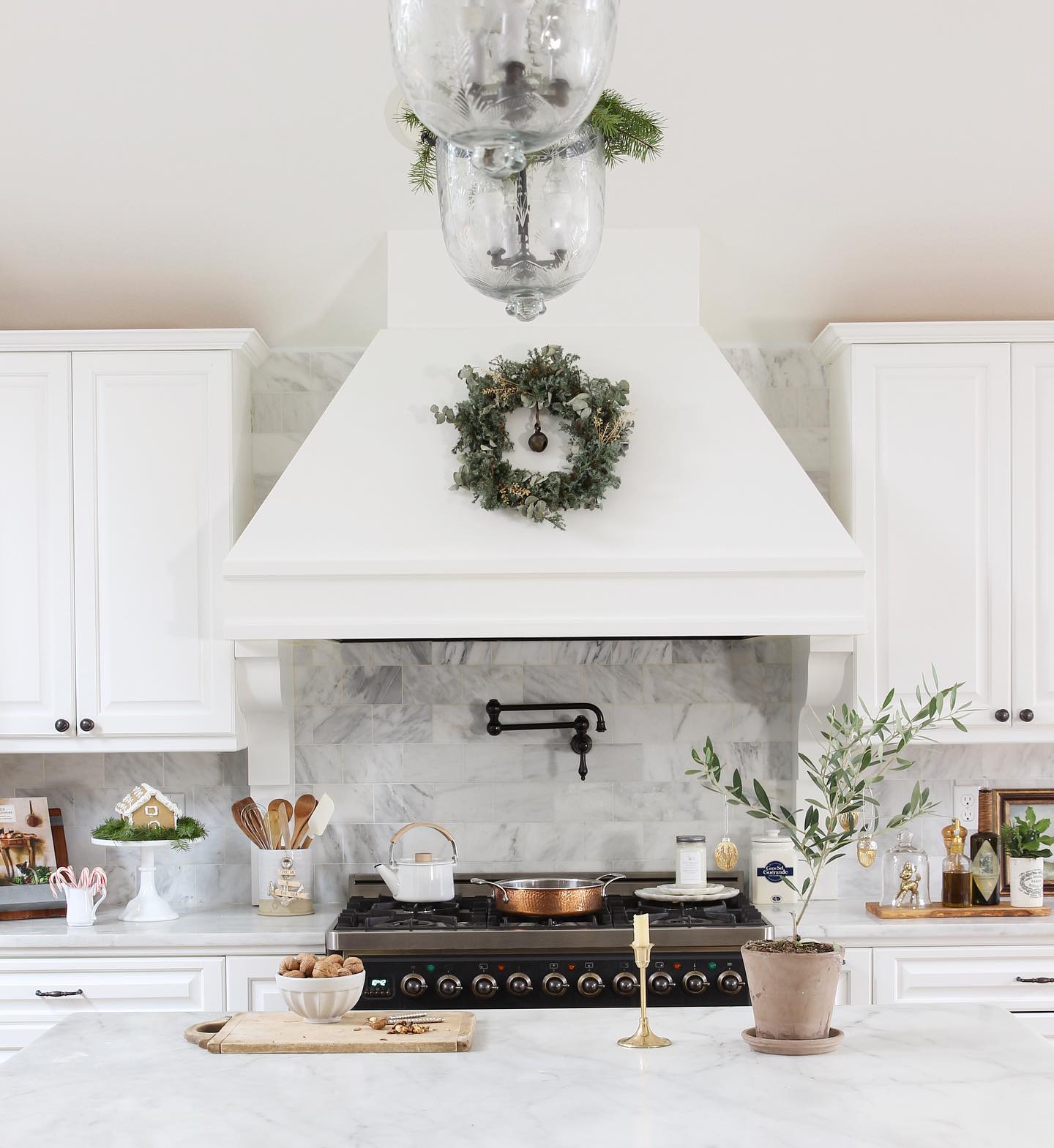 Your kitchen can also look festive and Christmas-like! If you're someone who enjoys elegant and clean aesthetics, this will suit you. Add a couple of ornaments or even candles to make your cooking experience even more enjoyable.
9. Beige Decor For Living Room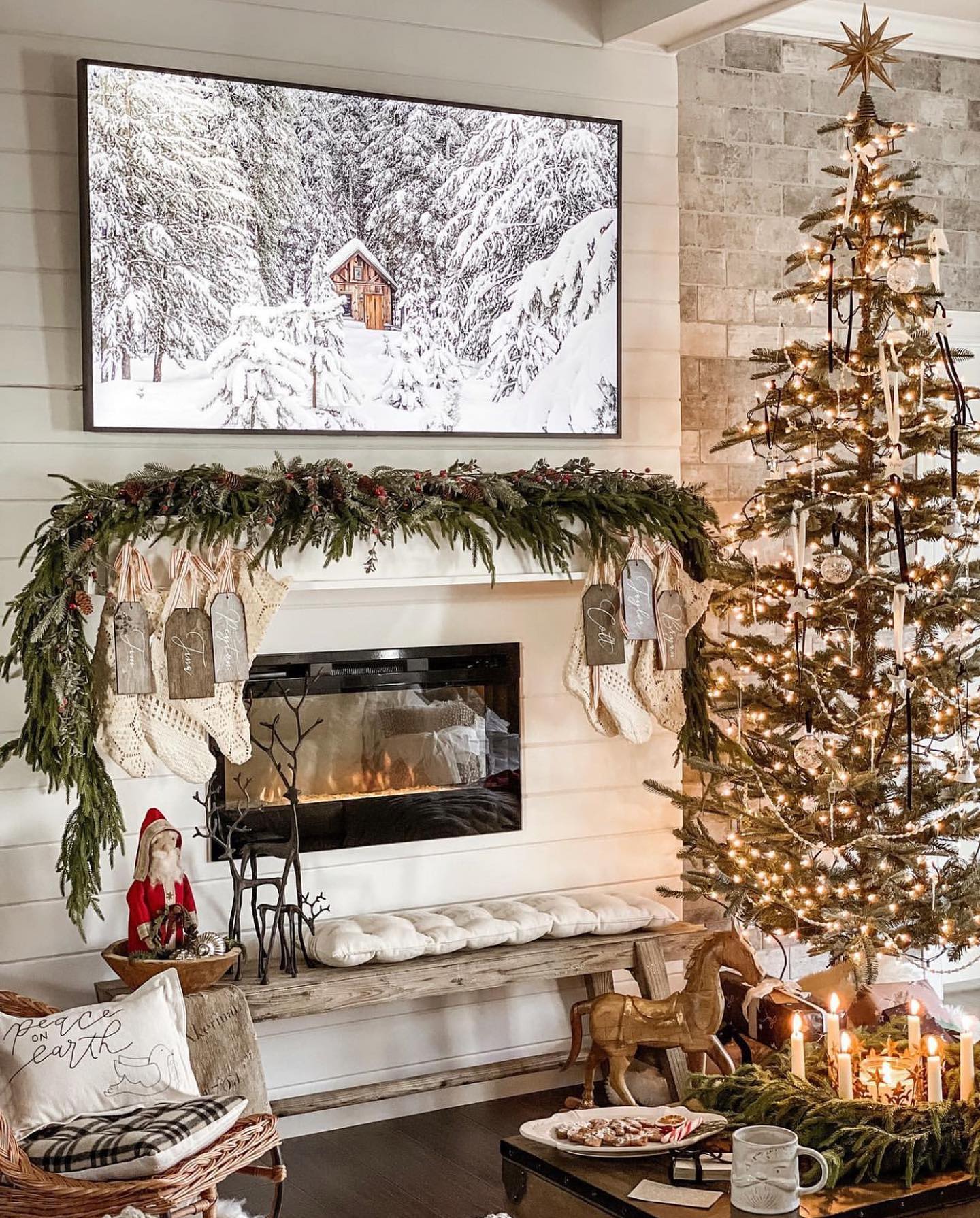 If you can keep up the cozy atmosphere and you can clean your living room when needed, why not try out this look? A couple of lights and some smaller accessories will look very festive-like. The initial set-up will take you 3 hours to do, but it is well worth it in the end.
10. Cozy Bedroom Christmas Look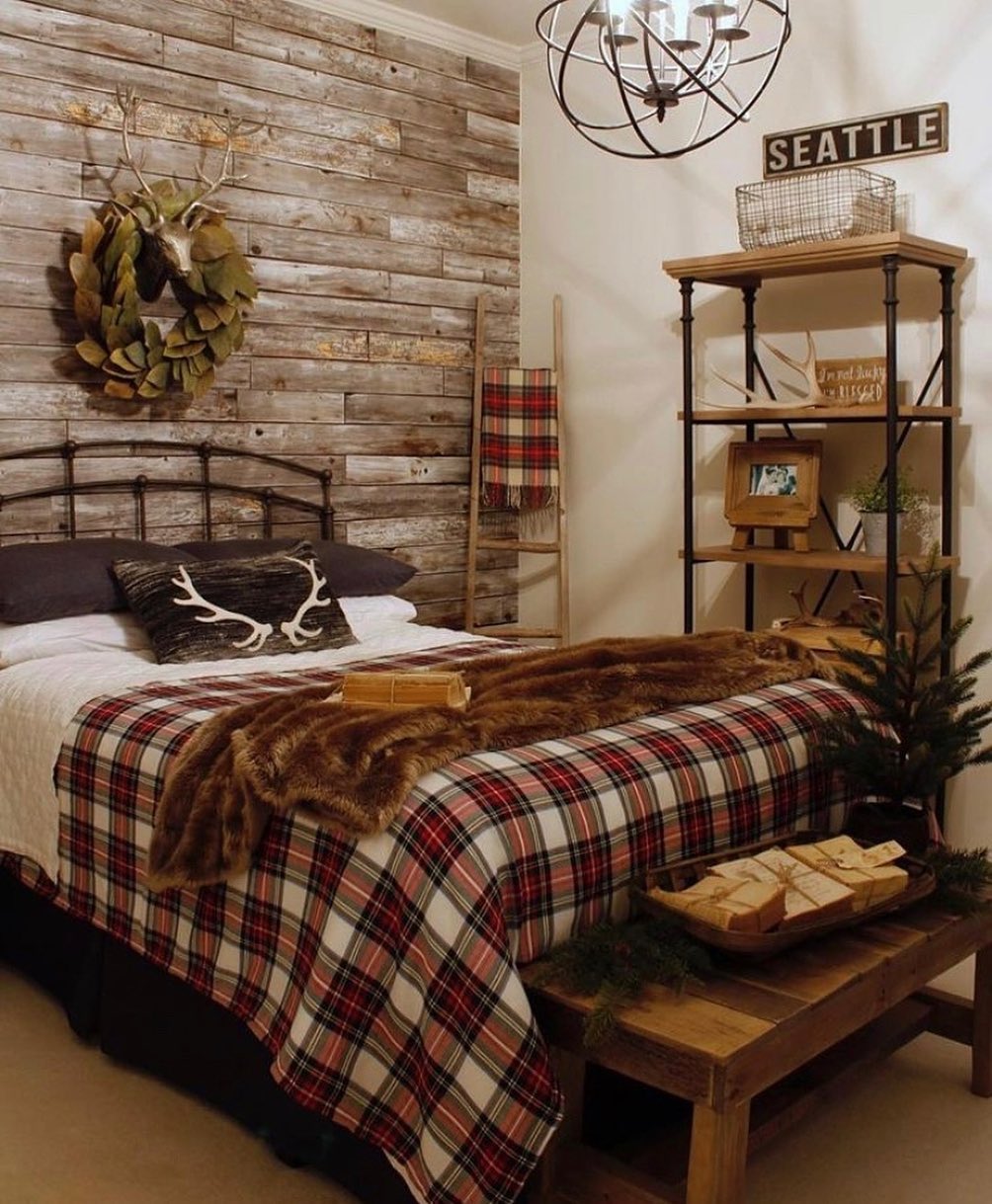 Those who want can make their bedroom very elegant and cozy. If you're someone who likes darker and more mystical and mysterious rooms will enjoy this style. A monochrome and dark brown bedroom will suit most couples or singles, it is up to you to do it however you like.
11. Christmas Decor For Your Living Room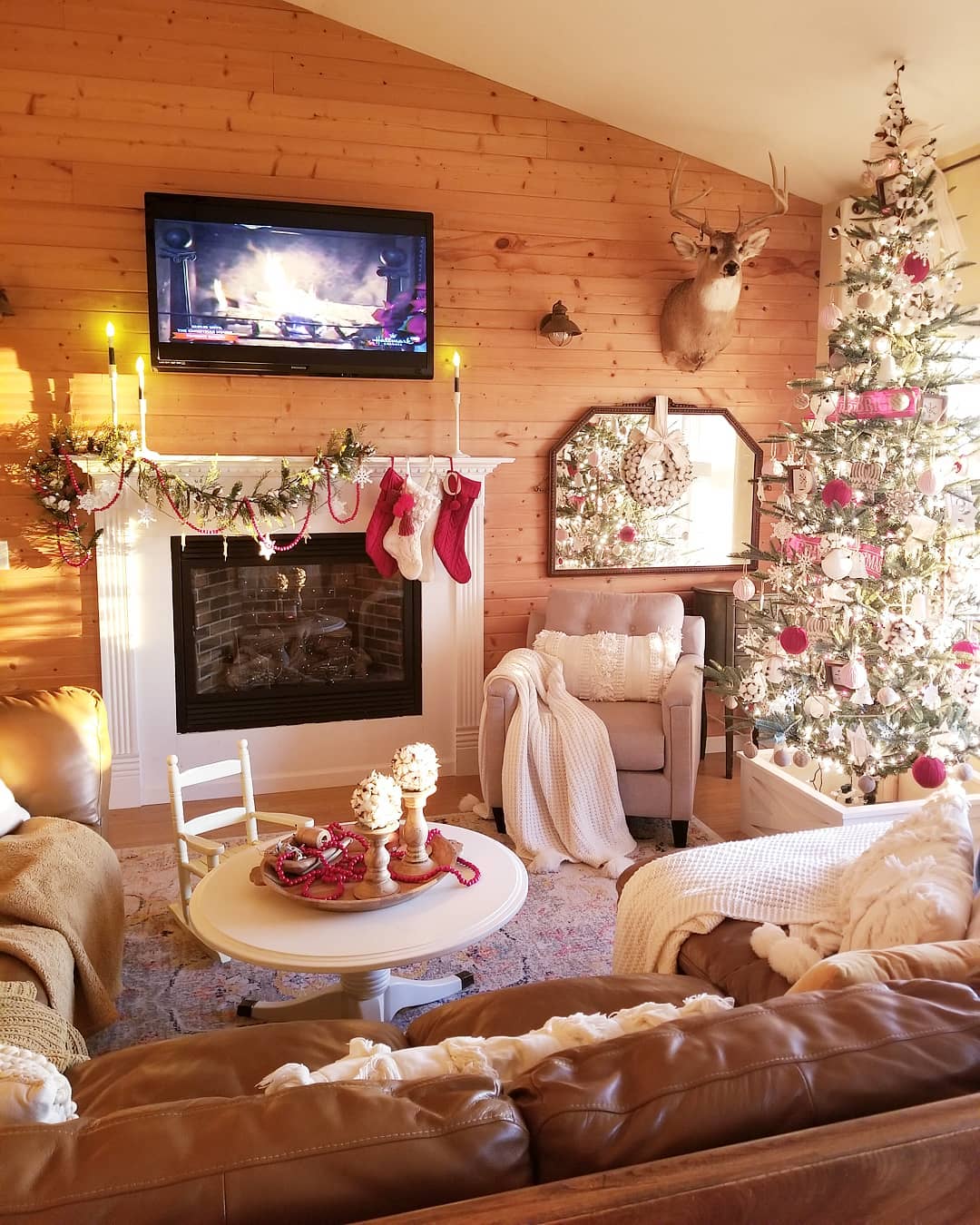 If you're someone who enjoys the romantic and cozy vibe this decor is for you. You can make everything look elegant and cozy by sticking to this neutral and pastel color scheme. Go for a couple of decorations and let the design speak for itself in the long run.
12. Beige Kitchen Christmas Decor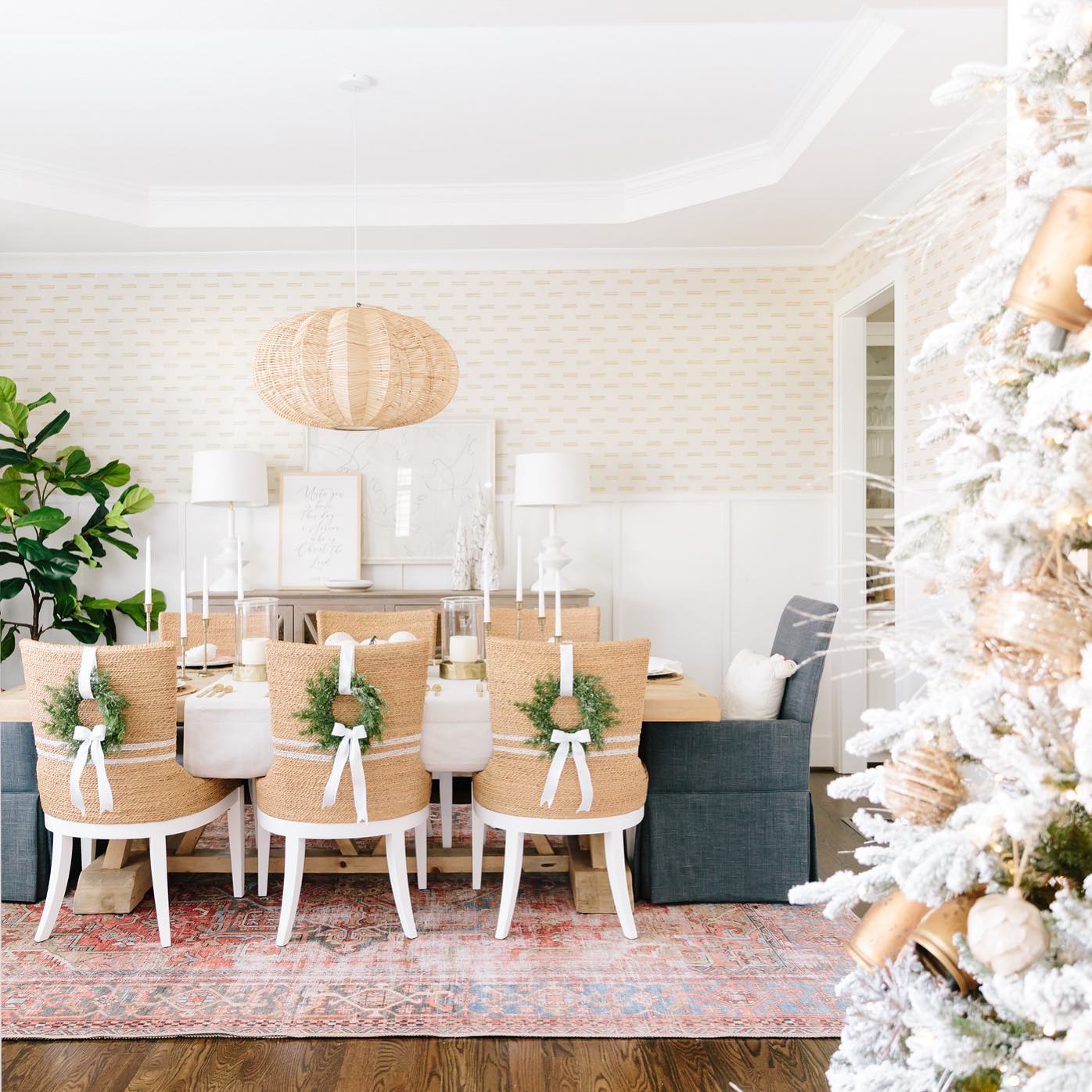 White, beige, and crispy clean-looking, this living room is the right pick for those who enjoy open spaces and cute designs. If you love to do exterior design on your own and if you're a fan of romantic and casual corners this will suit you. Stick to nude and light colors to get that true homey and cozy style.
13. Red And Green Christmas Decor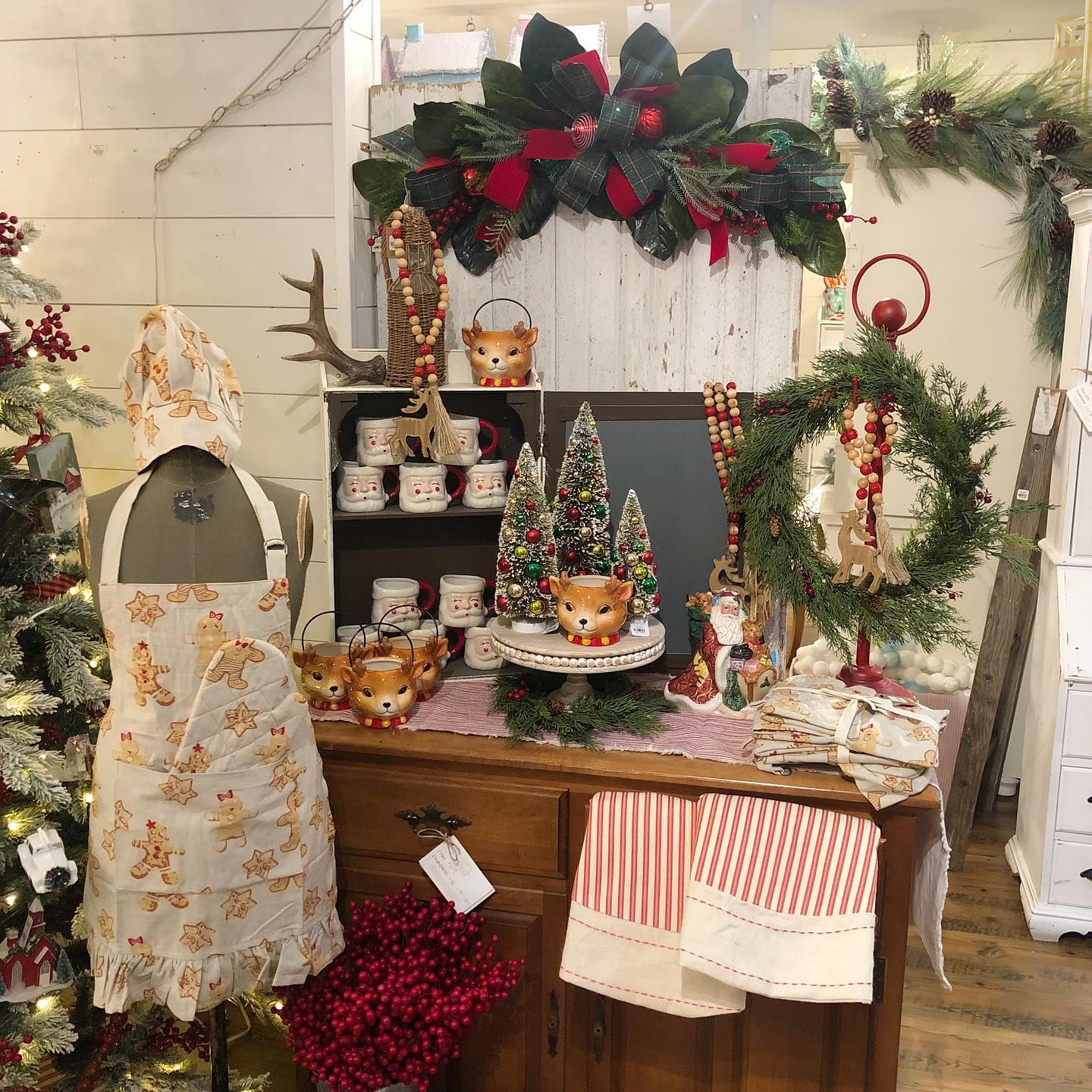 Some people love to go all out and they believe that more is more. Are you one of those people? If you love green decorations and ornaments and if you're someone who likes that holiday spirit this is for you. Make sure that you pay close attention to the asymmetric of it all to get the exact same outcome.
14. Staircase Christmas Decor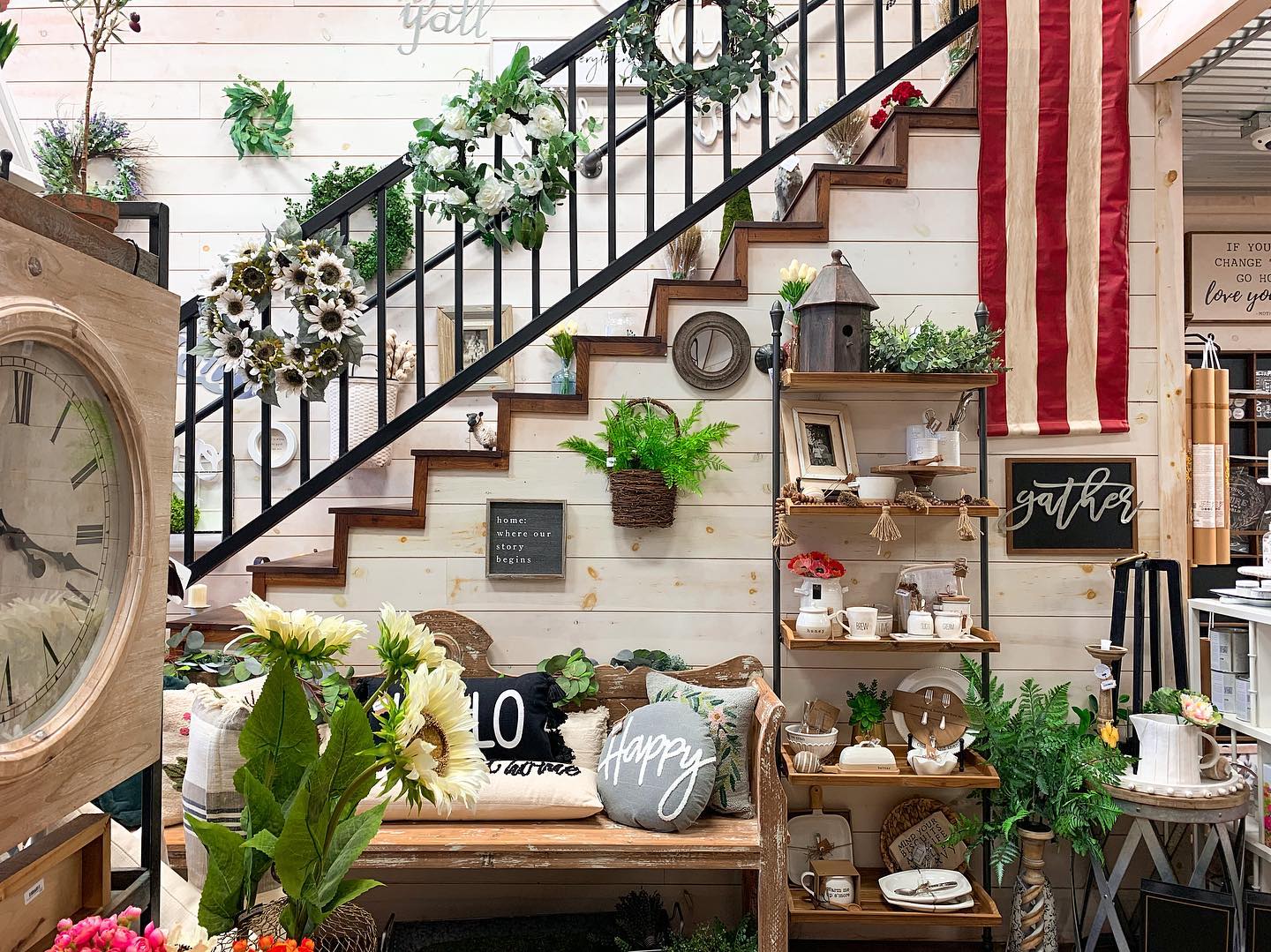 You can decorate your staircase and make it a fun place to hang around! Not that many people pay close attention to their staircase, but you can. This interior design just goes to show you that sometimes crowded and cozy small spaces can look so inviting, don't you agree?
15. Black And White Living Room Decor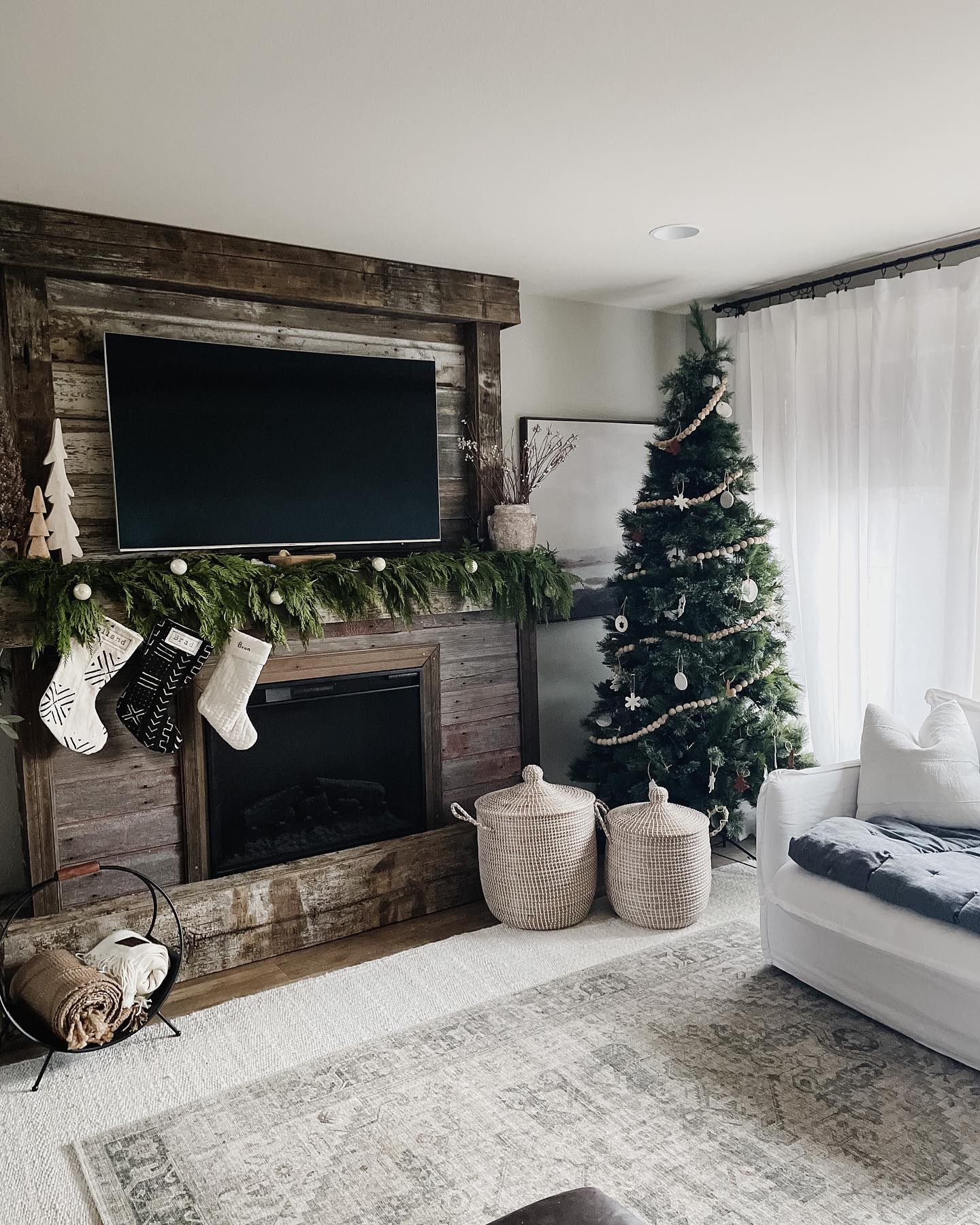 This black aesthetic and stylish look is for those who love to keep things traditional and cozy. If you enjoy lighter shades and homey looks, this living room is the one for you. Keep the decorations on top of your Christmas tree simple and monochrome to get this look.
16. Cozy Bedroom Christmas Decor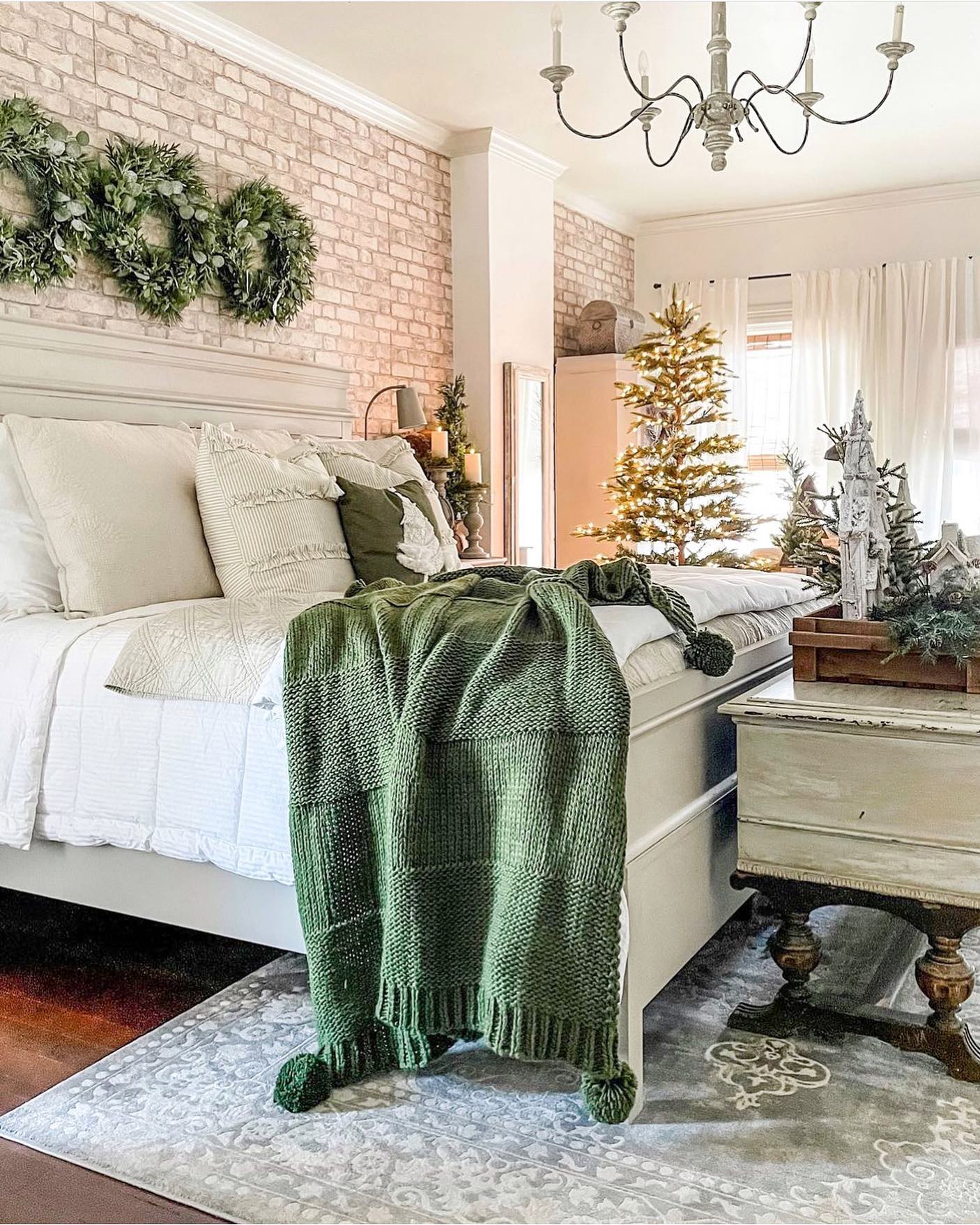 Throw on a giant blanket on top of your bed to get this cozy look. Most bedrooms will look so stylish and fun when you combine some green elements with it. Your Christmas tree will look the best with some gold elements and lights, along with a stylish chandelier.